What do you do when your parents are ageing? The model hao gong ming answer is to say that you'll take care of them till old age takes them away.
But Singaporeans work the longest hours in the world – so to be a caregiver after coming home at 9pm would be burning the candle at both ends. To quit your job and look after your parents full-time is admirable indeed, until the bills come and you can't afford to pay.
Everyone can relate. (Unless you are still studying. If that's the case then enjoy your life for the rest of us please.)
Add that to the fact that you might not always feel confident or trained to look after an ageing person, you might think the only option is to leave your parents in a nursing home.
Well, that's certainly doable and feasible – but you'd be ignoring the fact that 8 in 10 Singaporeans prefer to age in place, gracefully and within the community they're familiar with.
Catch no ball? 'Age in place' refers to the ability of an individual to live in one's own home and community safely, independently and comfortably, regardless of age, income or ability level.
That's according to a 2013 HDB survey and a recent NTUC Income survey, which indicated a strong preference among older residents to age in place as they are comfortable and familiar with their existing home and neighbourhood.
So it's official: If you really care for your parents, the very first thing you should be doing is to explore options to see if they can age at home.
(I mean, it's the very least you can do for them, seeing that they've spent most of their life raising you. Or you would have grown up in an orphanage.)
That's where the Singapore Silver Pages comes in – it's a one-stop resource for caregivers who are looking to see if they can get any financial assistance, or health services. But because these often come with fancypants names, we decided to rename some of them as simply as we could.
Getting your senior a wheelchair / a discount for that wheelchair
AKA: Seniors' Mobility and Enabling Fund
Why you need it: Wheelchairs can be expensive, costing up to the hundreds, okay? Especially a quality one. And no, you can't use your office chair as a wheelchair. This grant helps provide subsidies so you don't feel the pinch too much.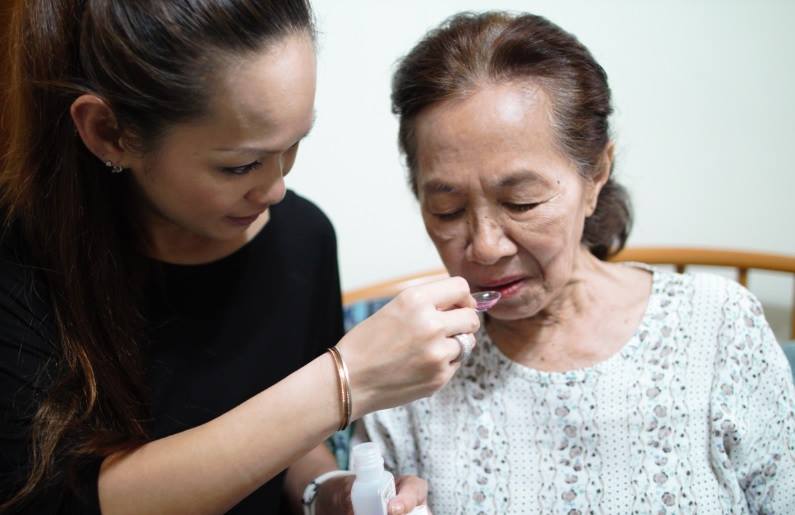 If you need skills to look after your senior well
AKA: Caregivers Training Grant (CTG)
Why you need it: Why do you prefer nurses to look after your parents? That's because they have training. With a short course, you can be given just about enough  skills and knowledge to look after your loved ones. You won't become a qualified nurse of course, but it's better than nothing.
There are over 200 courses you can go for that are subsidised by the CTG. And since it's an annual grant, you can go for courses every year to learn different aspects of care. You can even send your domestic helper for them.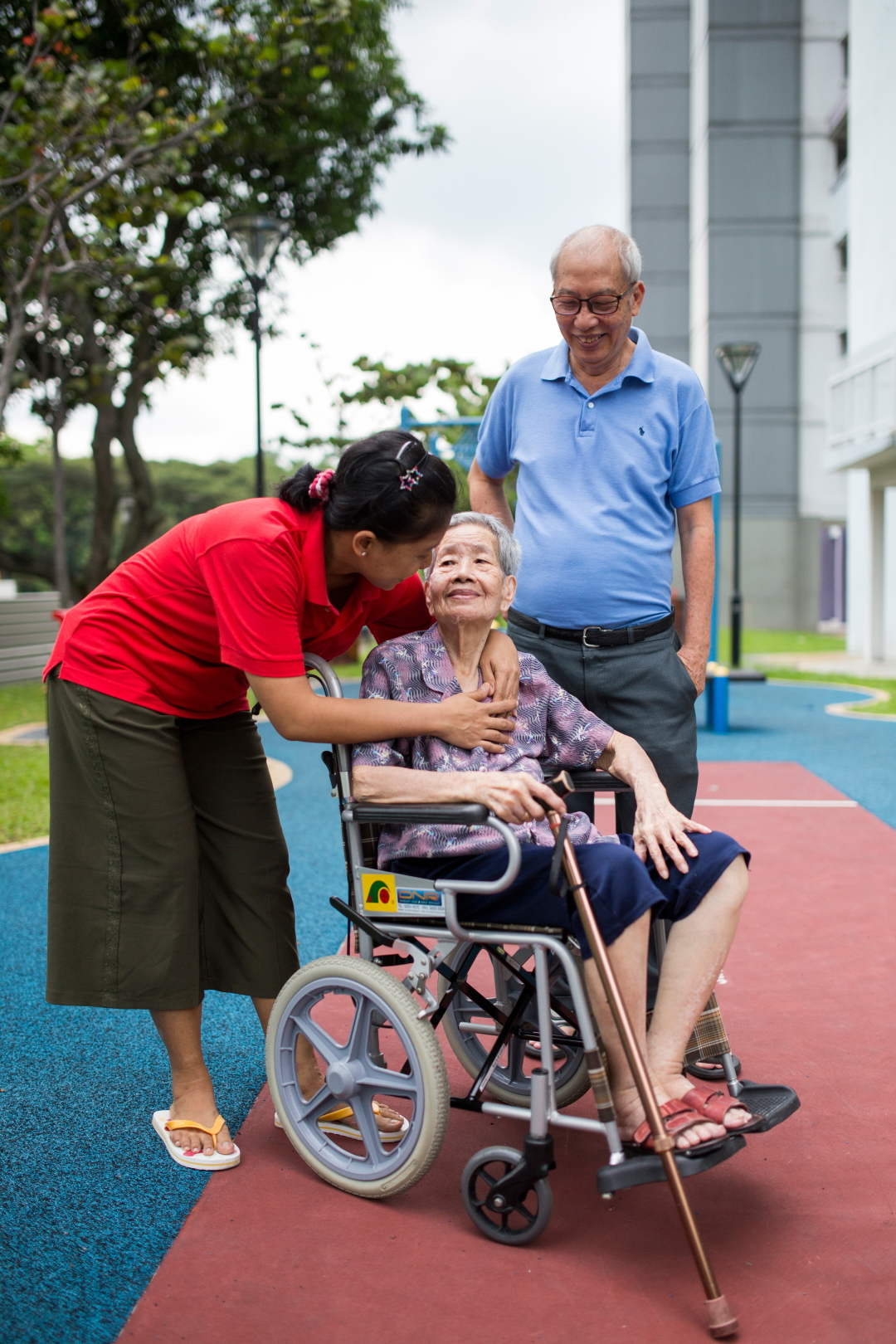 If you need to hire a foreign domestic worker to help look after your senior
AKA: Foreign Domestic Worker Grant (FDW Grant)
Why you need it: When your loved one kena stroke, sometimes a foreign domestic worker becomes a necessity, not a luxury. This grant is great if you have to work and you need someone to look after your loved ones at home.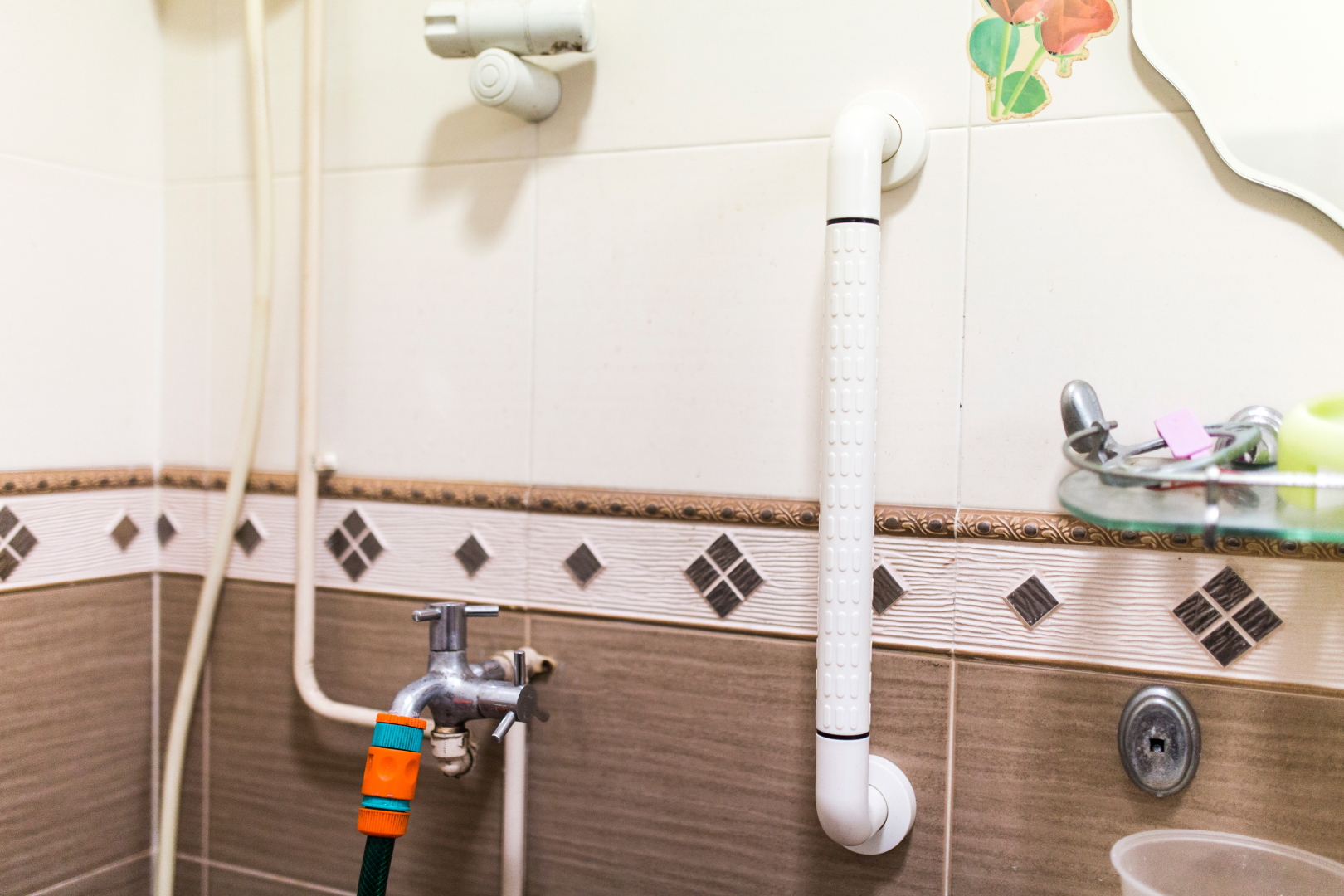 If you want to prevent your seniors at home from falls
AKA: Introduction to enhancement for active seniors
Why you need it: When you're 17 years old, you can fall off your chair and people will laugh at you. When you're 70, it can cause, disability, loss of independence and premature death. Kinda sucks, doesn't it? That's why you should zhng the home so your folks don't fall down.  
This is what you can install in your flat through the EASE programme:
1. Slip-resistant treatment to floor tiles in up to two bathrooms or toilets
2. Grab bars in the flat (eight or 10 grab bars for the first toilet, and six grab bars for the second toilet)
3. Up to five ramps in the flat, and/or at the main entrance – if it is doable

Not too shabby right? Sorry lah, cannot cushion your whole living room with mattresses but that's crazy impractical anyway.
If you're too busy to send your senior to the hospital
AKA: Medical escort and transport
Why you need it: If you've ever tried helping a wheelchair-bound person into a vehicle, you'll know that it's quite a challenge. You can't always be there 24/7 for your loved ones, so you can summon escorts – medical escorts – to bring your parents to the hospital on your behalf.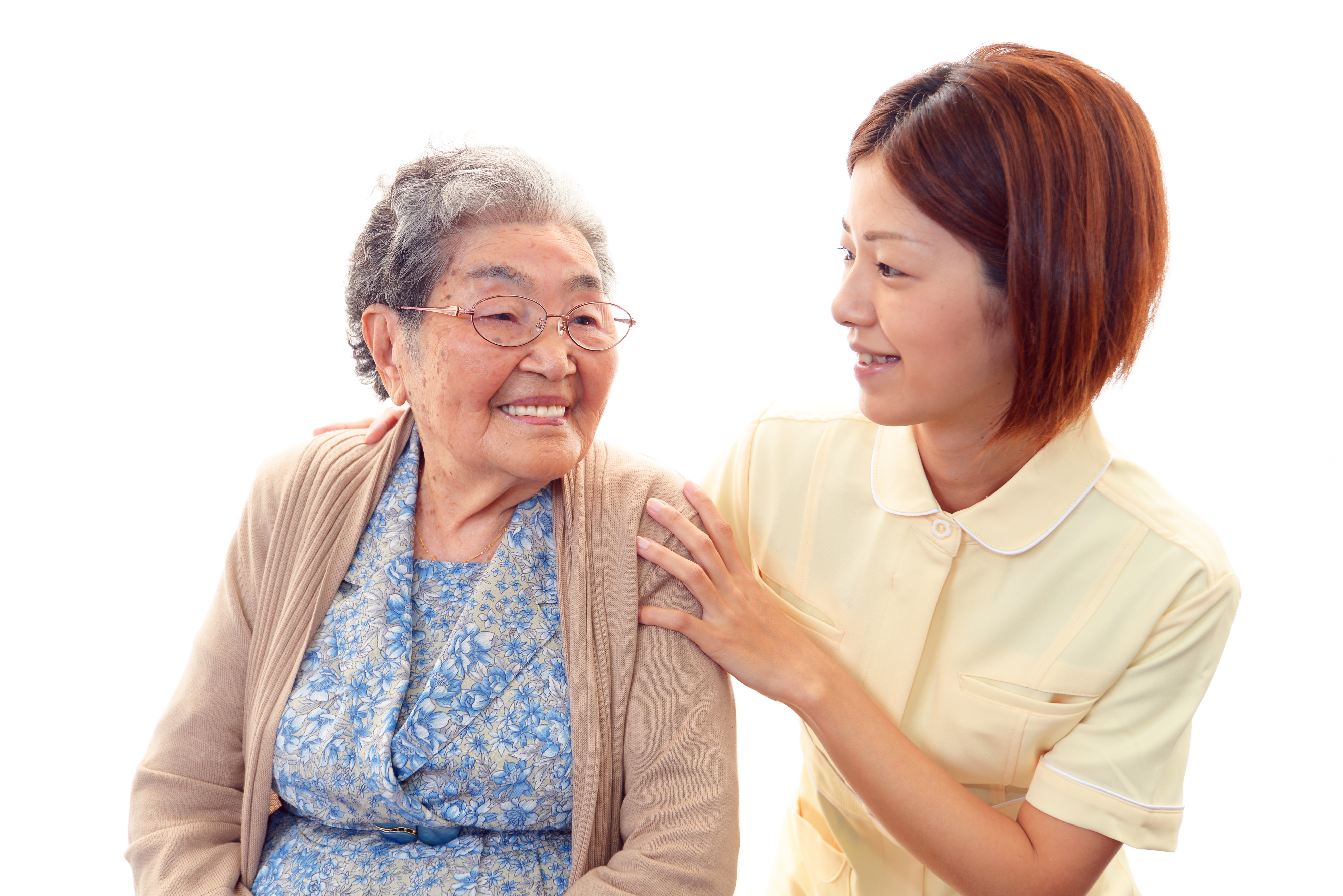 If you look after your elderly person until you kena burn out and need a staycation/time out
AKA: Centre-based weekend respite care
Why you need it: Caregiver burnout is real. Yes, we spend time with our loved one everyday, but we need to be around our other loved ones. Too much time looking after someone can get to you. Or make you angry with the person you're looking after. Nasty stuff.
Of course, there are many more grants and healthcare services you can apply for. You can check them out at the Singapore Silver Pages. Hopefully, these will make your life easier as a caregiver, and let your parents/elderly person(s) age in place.
Body images from CarersSG Facebook page unless otherwise stated.
Top image from here.
This post is brought to you by AIC and helps keep Mothership floating so we can look after our rapidly ageing parents. At home. *Where they belong, where they keep their heart and soul, where they're one big family…*
If you like what you read, follow us on Facebook, Instagram, Twitter and Telegram to get the latest updates.