Yves Saint Laurent, a.k.a YSL is a French luxury fashion house.
For most of us who don't know fashion, they're pretty much one of the most iconic brands of all time alongside Dior, Gucci, Chanel, etc.
That sleek name would also mean high-quality products that include this following pair of black boots, as seen on the Mr Porter website below: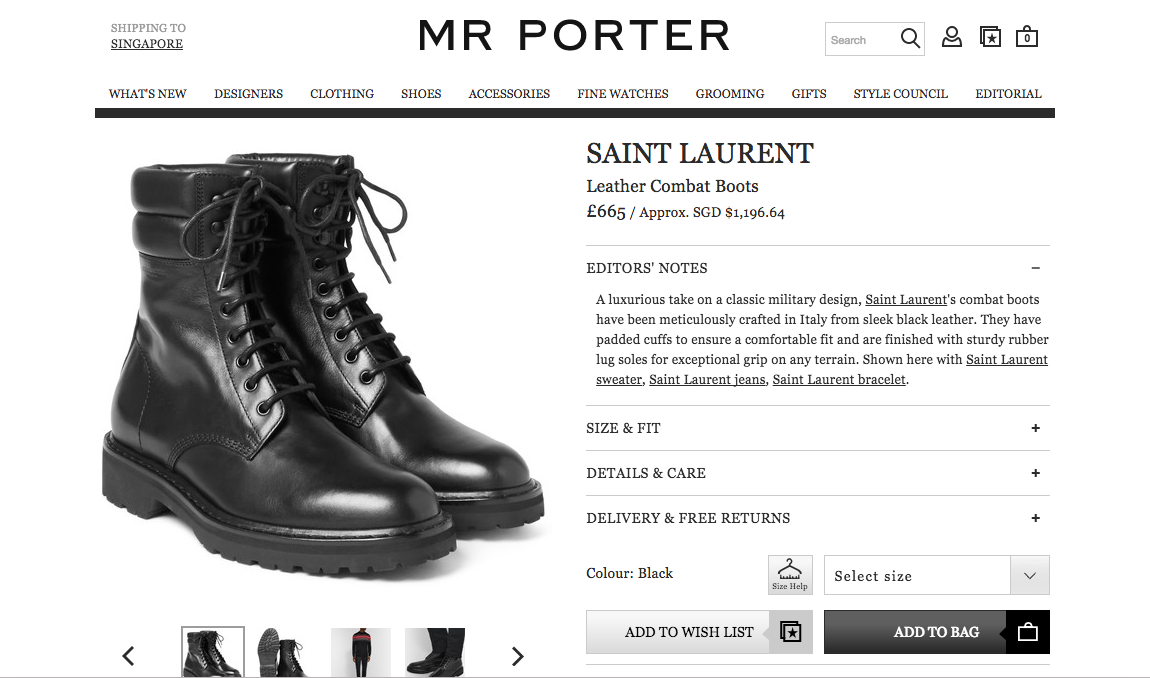 In case you can't see the description, it says:
A luxurious take on a classic military design, Saint Laurent's combat boots have been meticulously crafted in Italy from sleek black leather. They have padded cuffs to ensure a comfortable fit and are finished with sturdy rubber lug soles for exceptional grip on any terrain.
Oh, and it goes for about £665, which is approximately S$1,197, which is understandably quite ridiculous for something that looks like part of the NSmen's trusty No.4 kit: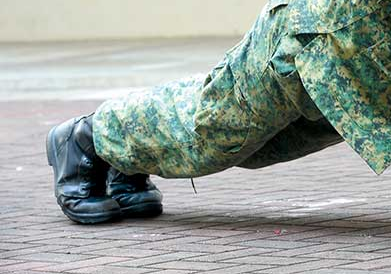 Upon spotting the resemblance, some did not hold back with their critique on this piece of French haute couture:

For the uninitiated, eMart credits are given to NSmen each year or every two years, which can range from 105 to 260 credits each. Credits can be used to purchase army equipment from the eMart shops situated around the island, where one credit is about $1.
If you're tempted to sell yours for a quick buck, don't forget that it is illegal to sell army equipment issued to you by the SAF.
Though, why would you sell a high fashion item, even if it gives you blisters?
[caption id="" align="aligncenter" width="789"]
Meme via[/caption]
Stylo.
If you like what you read, follow us on Facebook and Twitter to get the latest updates.
If you like what you read, follow us on Facebook, Instagram, Twitter and Telegram to get the latest updates.