Buying products from branded boutiques mean becoming proud owners of branded paper bags of all kinds -- mostly sleek enough to be carried on their own.
But you can't use them to line your bin or use it like any other normal disposable bag.
What do you do? Sell it, of course.
On the online shopping platform Carousell, dozens of listings have been put up for branded shopping bags -- yup, those paper bags you get for shopping at branded places.
Take a look at nicole_56's listings, as there is a business opportunity in selling branded shopping bags.
Those in-stock includes bags from Louis Vuitton: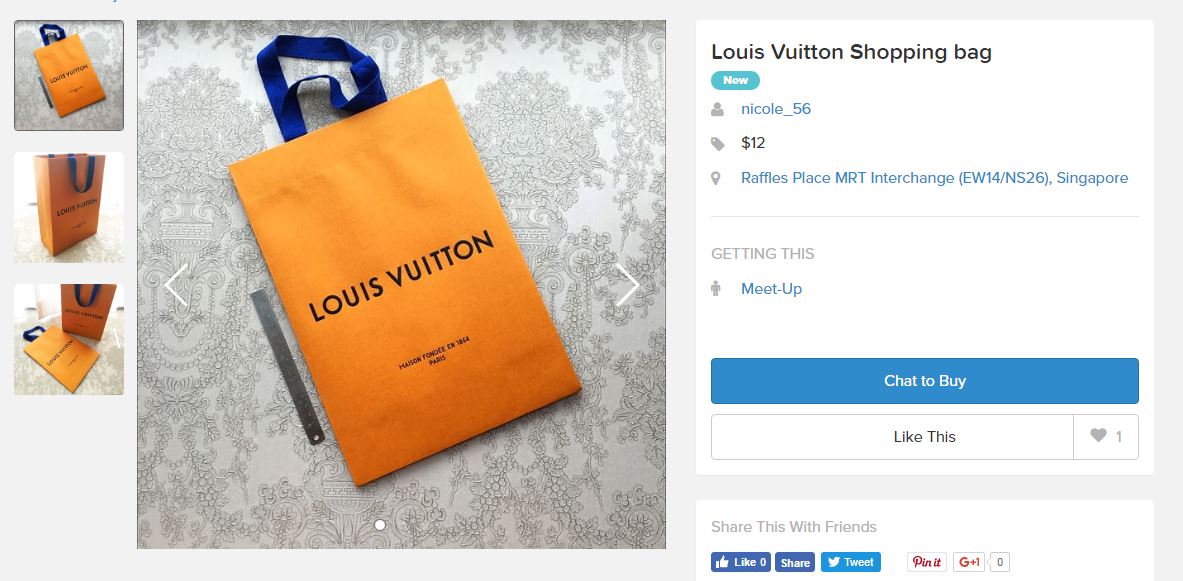 Salvador Ferragamo (with a nice gift box, too):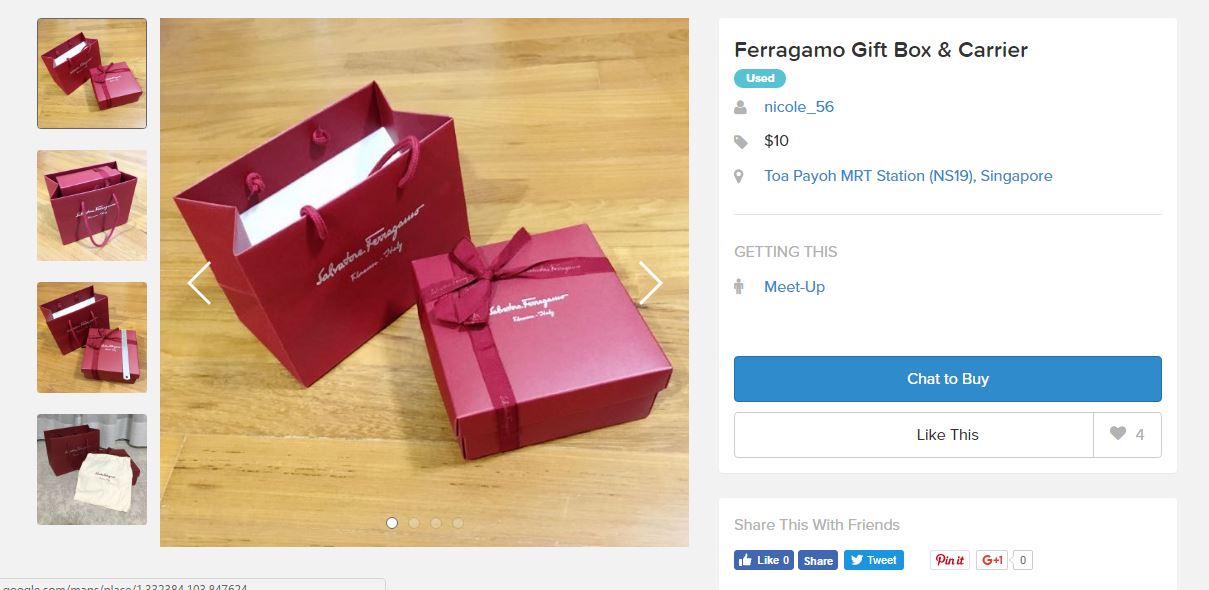 Ted Baker (look at that envelope-inspired design):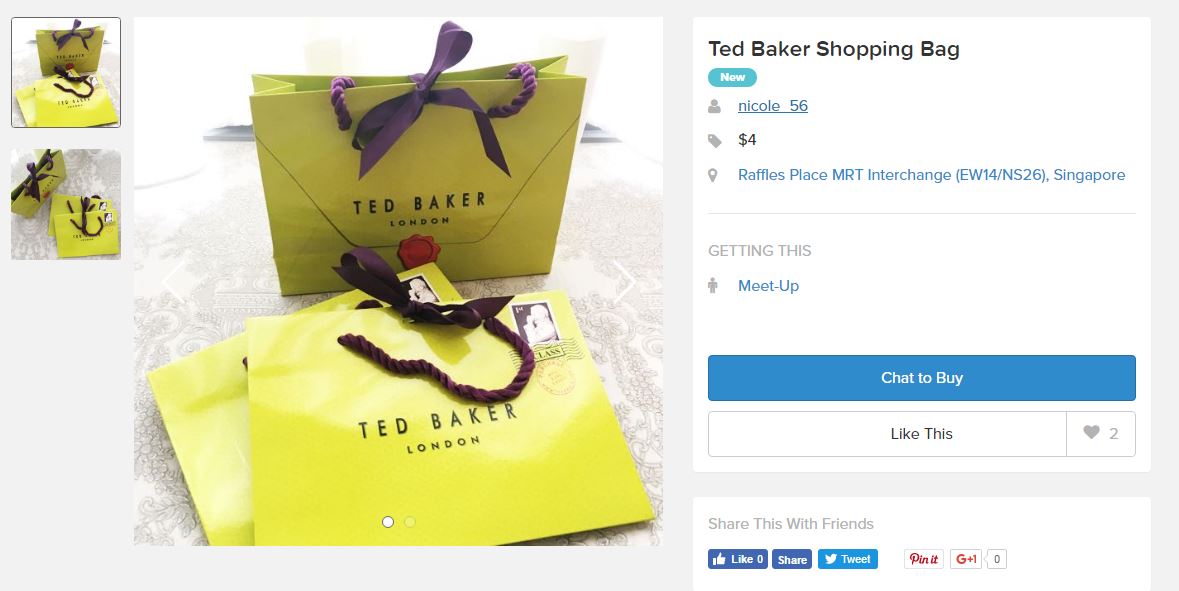 And the quintessential Chanel: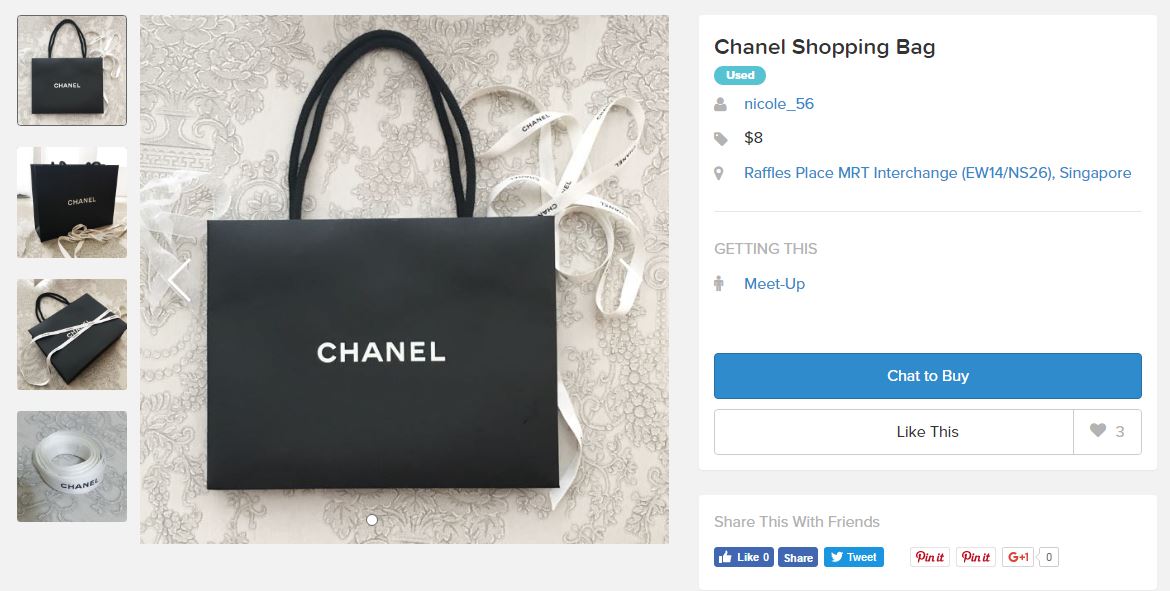 This roomy Tory Burch shopping bag was just sold, too.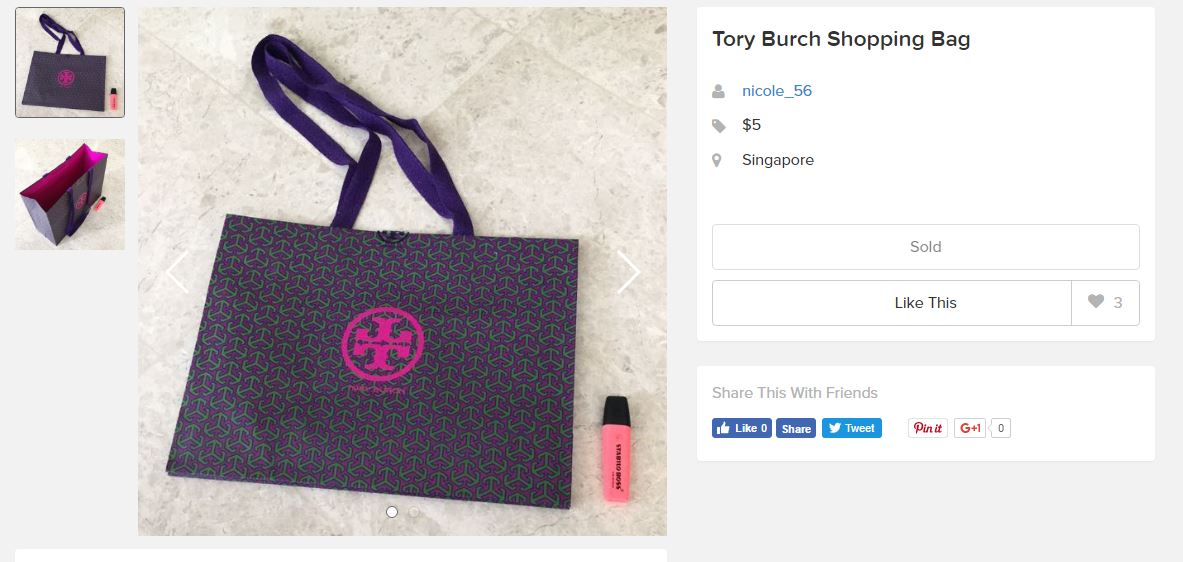 Don't be too quick to scoff at the idea of selling these bags.
Even though it's a little more expensive than those in Daiso, you probably could use it as nice gift bag, or, even better, for your perfect gag gift (i.e. putting a cheap gift into an expensive-looking bag)
Well, it's the thought -- and presentation -- that counts. And if you have more than a few bucks to spare.
Top image and screenshots via
If you like what you read, follow us on Facebook and Twitter to get the latest updates.
If you like what you read, follow us on Facebook, Instagram, Twitter and Telegram to get the latest updates.