Ever felt like you are the only smart guy who knows what he is talking about in a room full of doubters?
You need to see the following video then.
The clip above is from 1999 and it shows a pre-successful, ever-youthful-looking Jack Ma pitching to 17 of friends in his apartment.
He was introducing Alibaba to them and laying out his plan to compete with US Internet titans and why they should join him, while they looked on stoically, semi-convinced at best, rubbing their chins thinking why Ma is so dank.
This is the proverbial if-he-didn't-make-it-big-he-would-look-like-he-delusional video.
Luckily for Ma (current net worth US$26.6 billion), though. The 52-year-old has made it uber big with what is now a multi-billion dollar Alibaba company.
Here are some of the things he said in the video, which was and still is prescient on hindsight some 17 years later now in 2016:
I remember the decision I made in 1995. I told myself that I changed my lifetime career. Today, we are all here to discuss what we should do, in the next five to 10 years. So, what will Alibaba become in the future?

[...]

Our competitors are not in China but in America's Silicon Valley. So, first, we should position Alibaba as a global website, not just a domestic website.

[...]

If we have that kind of 8am-to-5pm spirit, then we should just go and do something else.

[...]

Americans are strong at hardware and systems. But on information and software, Chinese brains are just as good as theirs. All of our brains are just as good as theirs. This is the reason we dare to compete with Americans.

If we are a good team and know what we want to do, one of us can defeat 10 of them.
This two-minute clip is a snippet taken from a full-length 75-minute 2012 documentary Crocodile in the Yangtze: The Alibaba Story by an American who worked in Ma's startup company for eight years.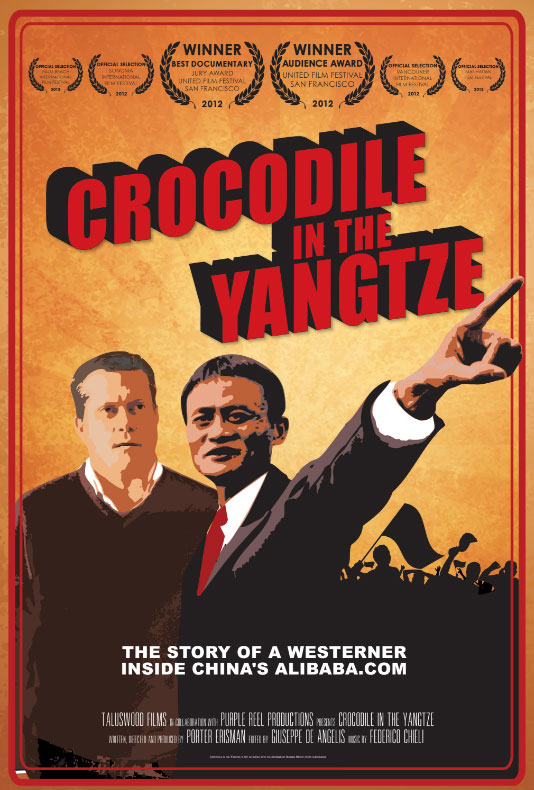 It presents a fly-on-the-wall account of how one company in China rose from an apartment startup to one that is very likely going to rule the world soon with its e-commerce business.
If you're free, you can watch the full revelatory documentary:
" frameborder="0" allowfullscreen>
And the two-minute Ma speech can also be viewed here:
" frameborder="0" allowfullscreen>
If you like what you read, follow us on Facebook, Instagram, Twitter and Telegram to get the latest updates.