For those of you old enough, Zouk is one of Singapore's internationally-known club icons.
And it's closing after this weekend, with December 3 being its last night:
But fret not, partygoers, as you'd likely already know, it's reopening at its new Clarke Quay venue on December 17:
In tribute to Zouk on Jiak Kim Street, which is the one most of us will remember sneaking into on Wednesday nights and/or weekends before we got #toooldforthis, a group of photographers came together to snap some lovely pictures of scenes that will live on in our hearts forever.
Take a walk down memory lane with us in this selection of 15 images, with more on this site:
1. What you first see when walking down the street, after passing Grand Copthorne Waterfront Hotel: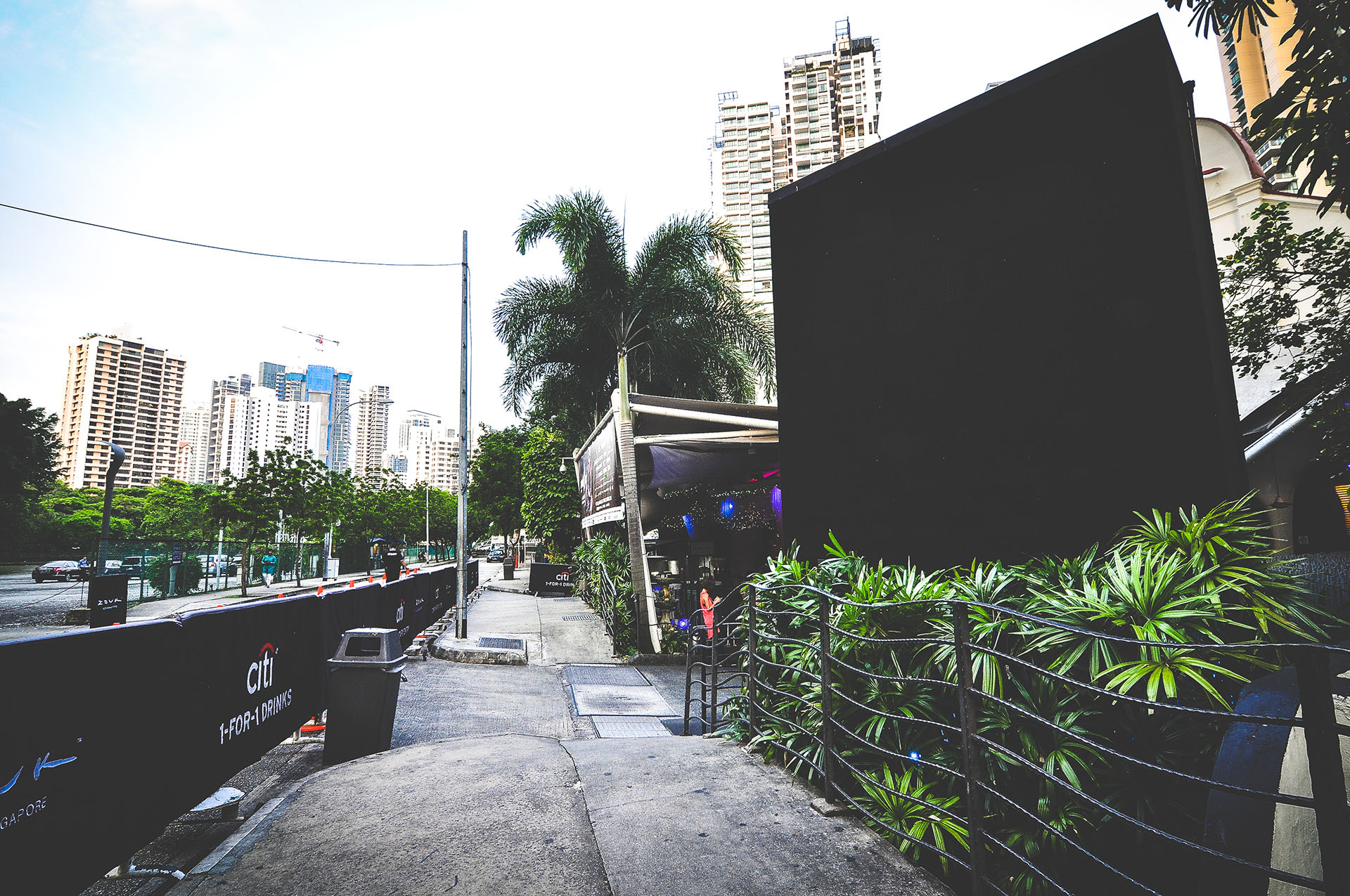 This is taken during the day, but hey — everyone knows their way perfectly fine in the poorly-lit night.
2. This hot dog stand at the entrance:
Did anyone actually ever buy food from here? Most of us would've had our fill from the coffee shop opposite by the time we arrive for our first jug of Long Island Tea, amirite.
3. Guys will be very familiar with this view: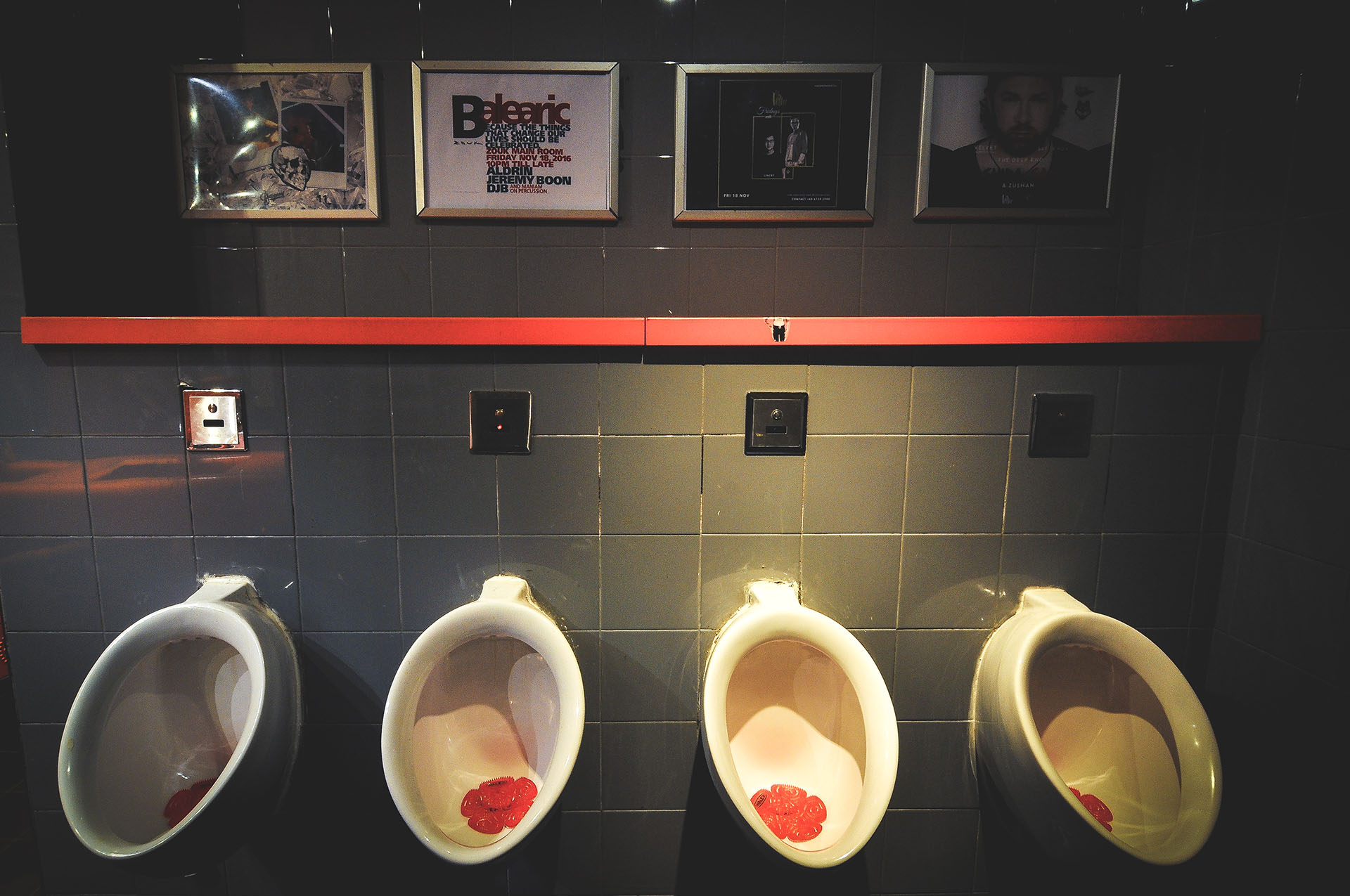 Well, provided you were still sober at the time. Hopefully.
4. Bypassing the Velvet Underground entrance on the way in: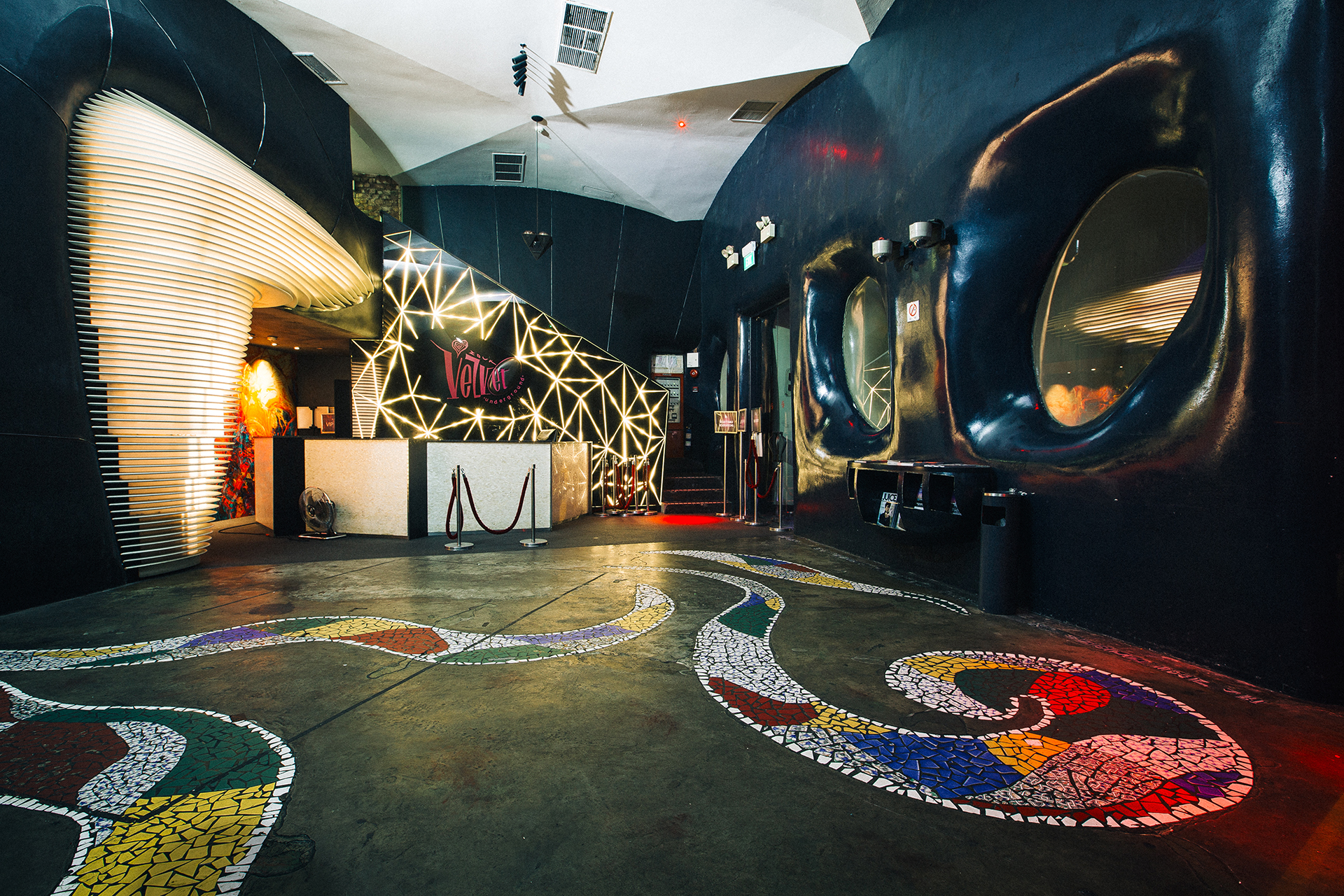 Because it used to be for people aged 23 and up — although after awhile it became the "only cool kids can enter" space, and eventually they removed the age restriction altogether.
5. And then arriving at Phuture!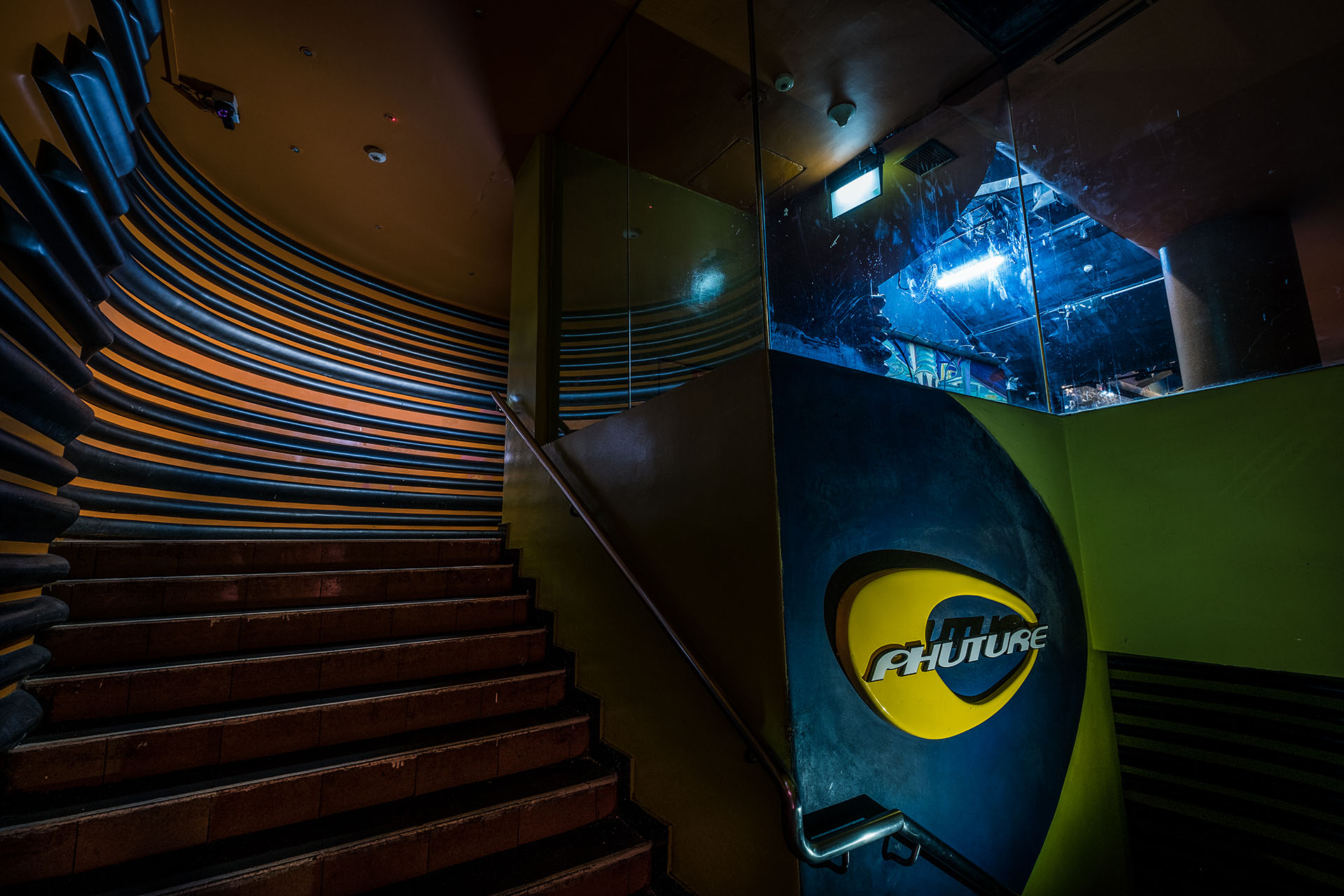 Ugh. Tiny space, completely overcrowded all the time, jam-packed with hormonal full-time National Servicemen and girls who look like they're way too young to be clubbing. #naggyauntiekickingin
6. Where everyone got their first round of drinks: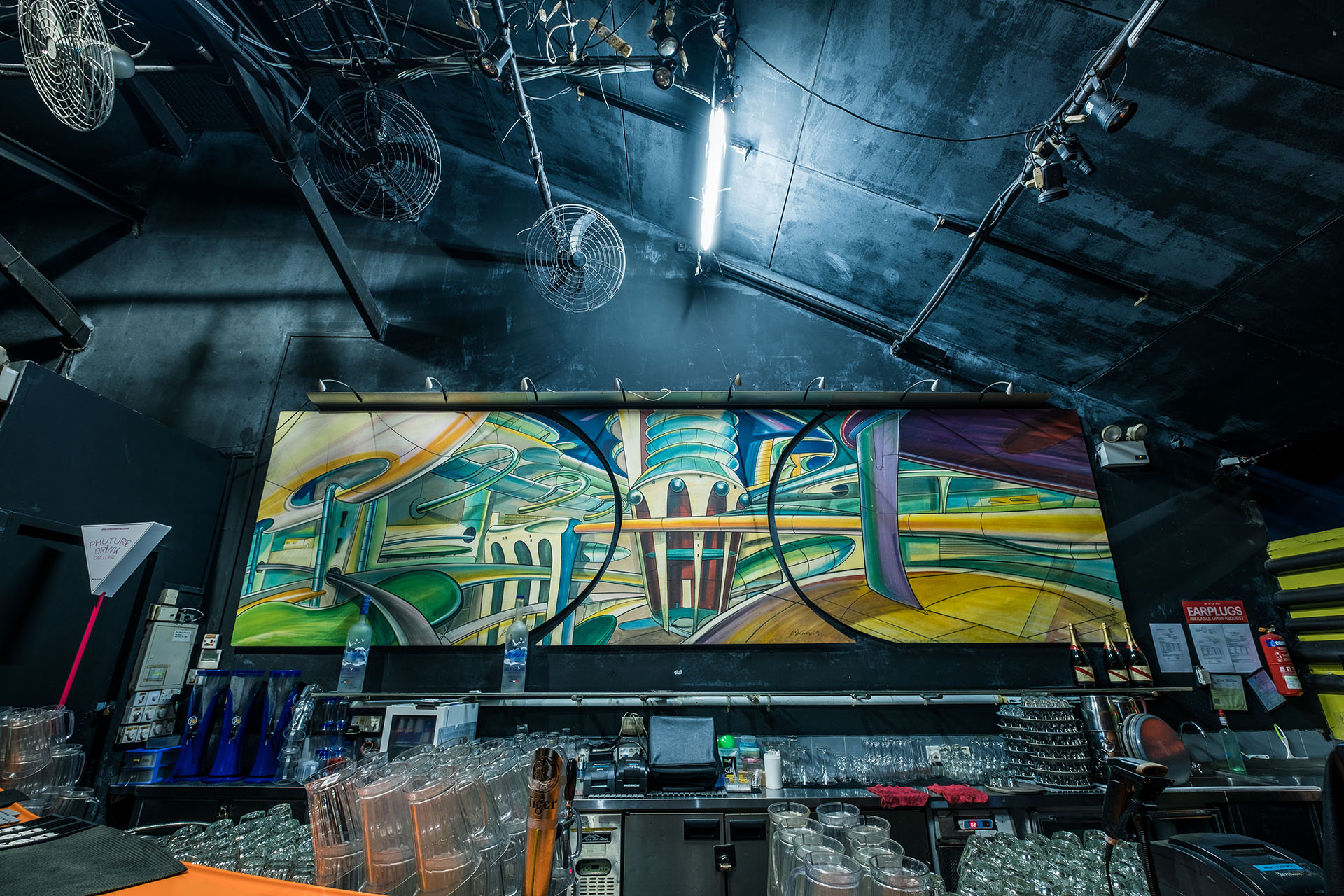 Usually a jug of Long Island Tea, during Happy Hour, so you'd get two jugs, and grit your teeth and chug it down, because you know you need it to overcome the initial awkwardness.
Maybe you'd play a fast drinking game like "five-ten" to clear it and get yourselves the next round, perhaps tequila shots.
7. Bet you never knew the floor looked like this.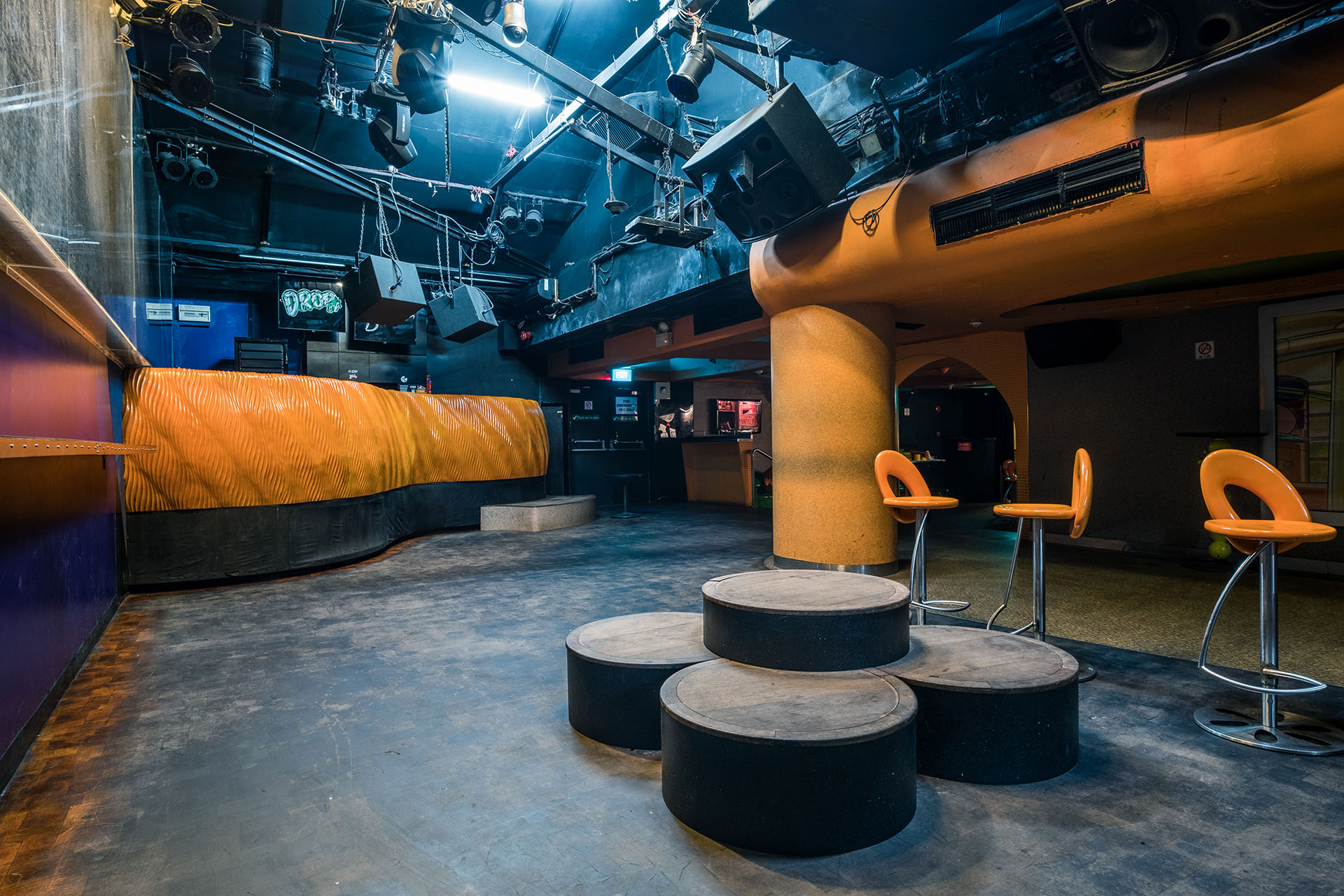 Because it was always so insanely crowded, especially on Wednesdays — but it's the baptism of fire for every Zouk-goer. Beware grinders and gropers though, they were everywhere.
8. Another place to remember: the stairs to the toilet.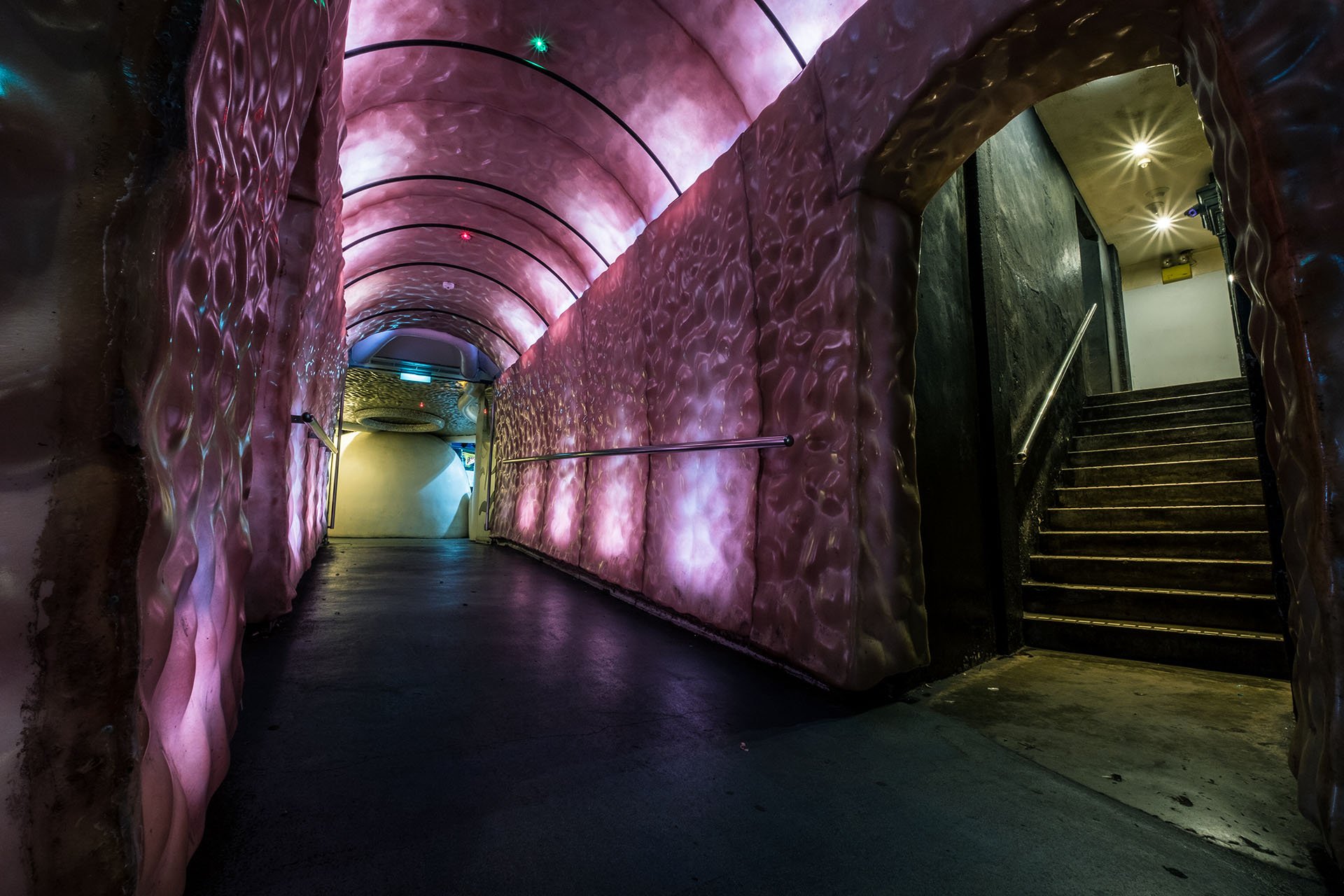 The place to escape to from sweaty Phuture, to take a leak, or simply for a gasp of air. There's often a queue snaking out and down the stairs to the ladies'.
9. The Zouk main toilet fountain, which a first-timer might not realise is the entrance to the toilets.
It's actually really nicely decorated — check out the mosaic tiles — pity most people are too drunk to notice it by the time they get here.
10. These Moroccan-styled seats surrounding the main floor, on the upper deck too: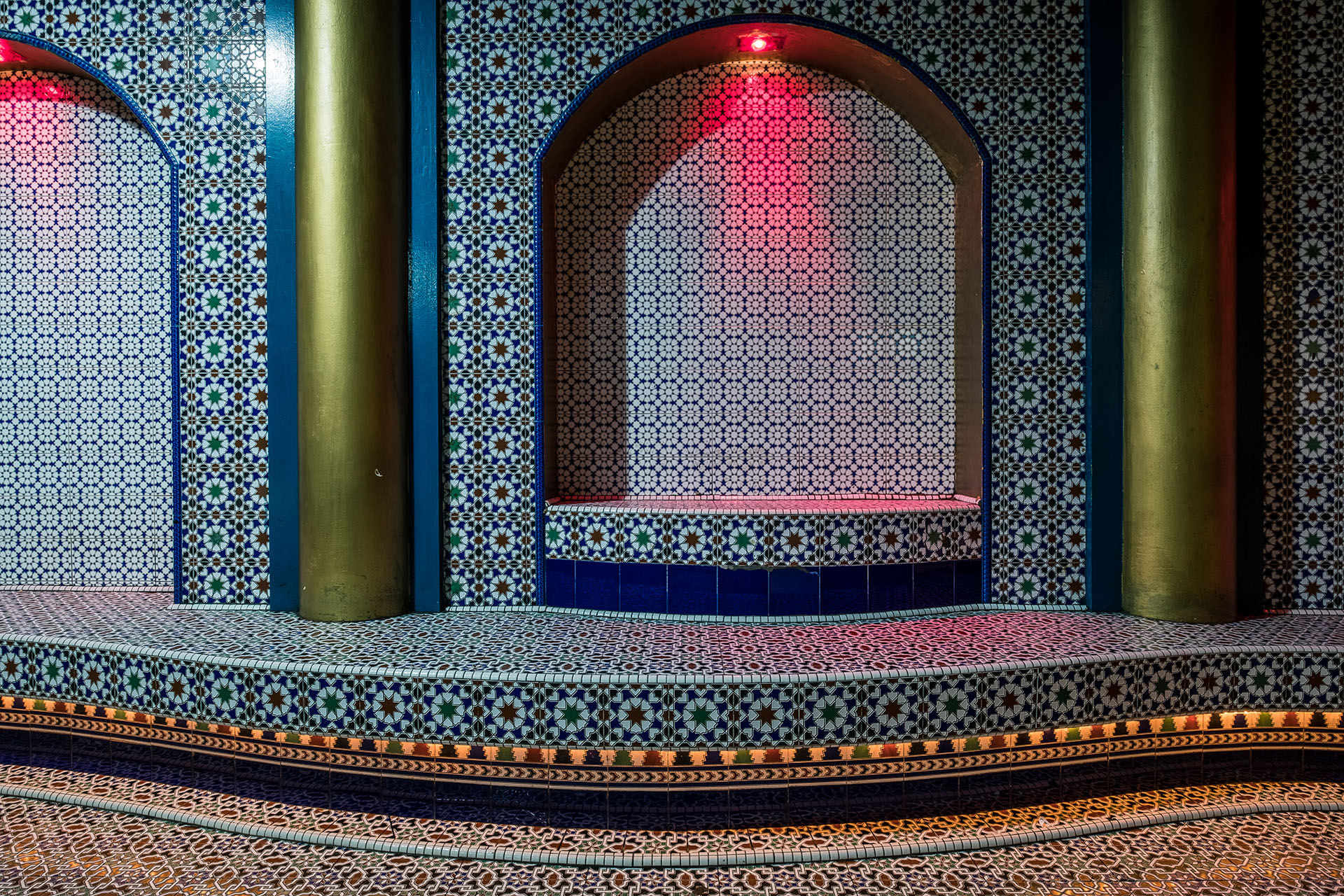 For the people who haven't had enough to drink and are feeling too awkward to step onto the main dance floor.
11. And here's a view of the dance floor in the main Zouk area: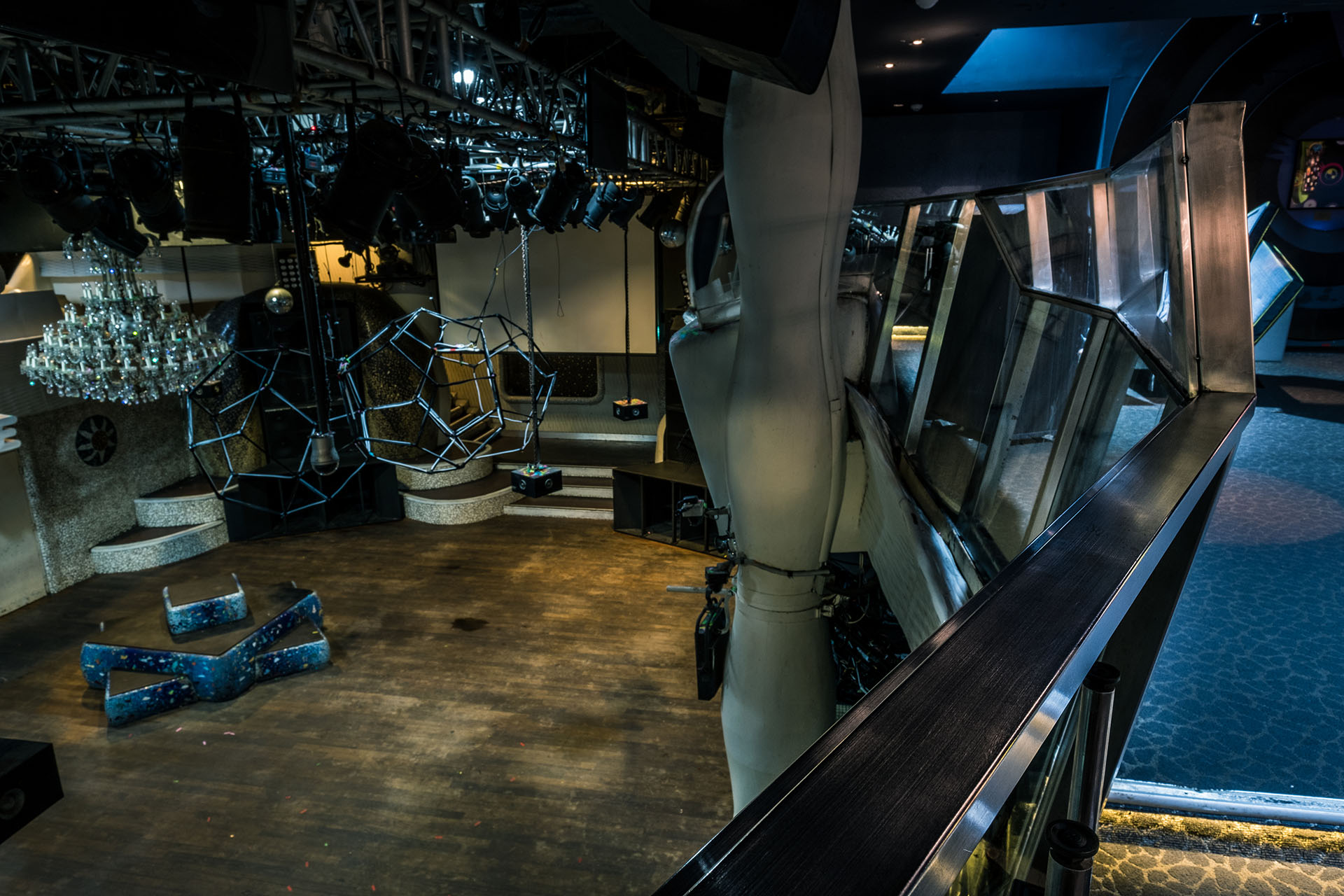 The place for the Wednesday Mambo Night. Unfortunately, younger generations of clubbers didn't enjoy Mambo music as much as us 80's/90's kids, so this was eventually only brought out on the eve of some public holidays in the year.
Zouk's last Mambo night was held on Wednesday this week, jam-packed with too-old people who returned for one last hurrah. We heard it was beautiful.
And here are some places in the club most people would not have seen before, courtesy of the team behind this exhibition:
12. The Zouk office: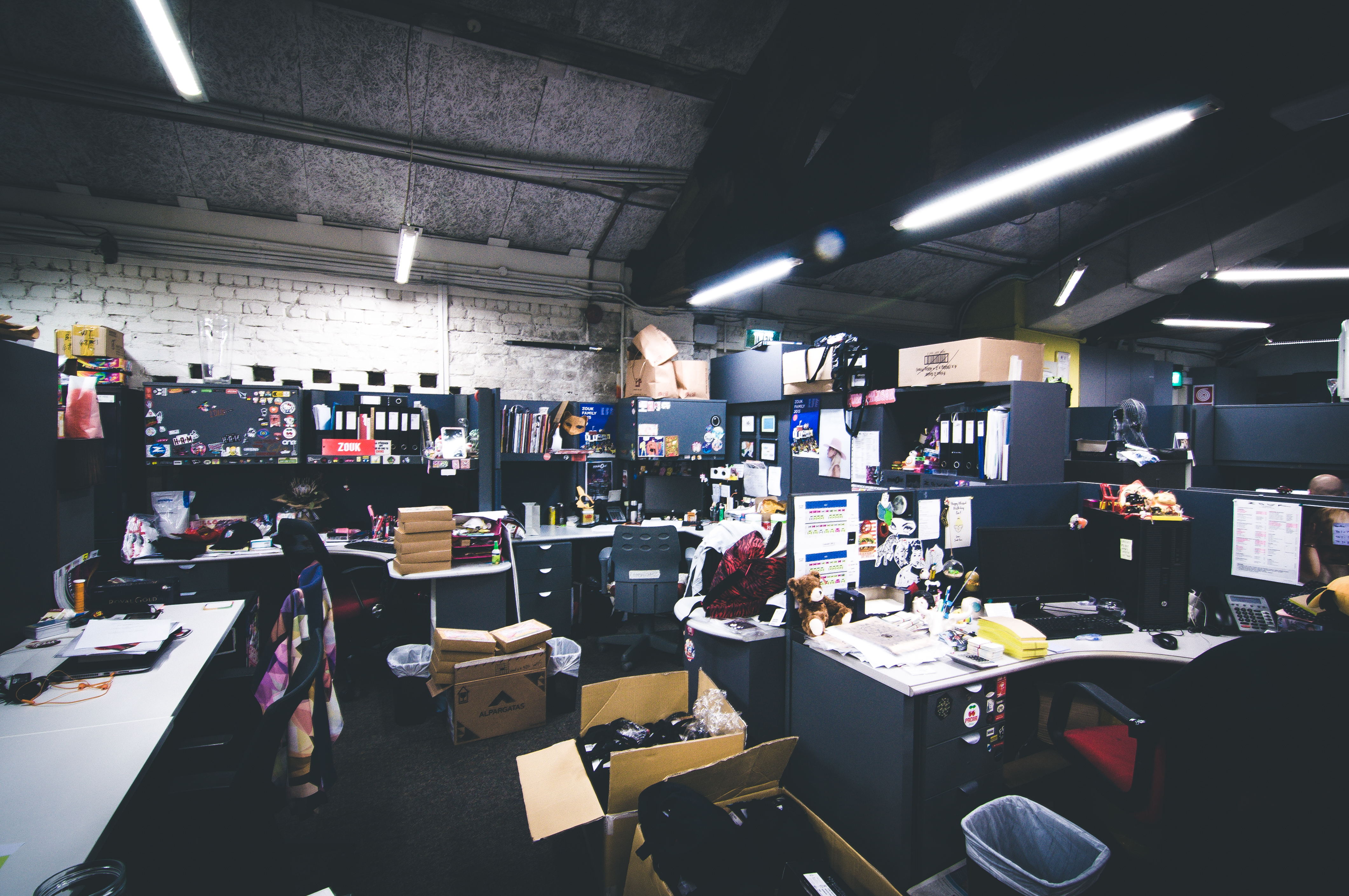 Well, you didn't think the club had nobody working for them, or that their offices were the bar and the locker booth, did you?
13. The DJ room and vinyl library: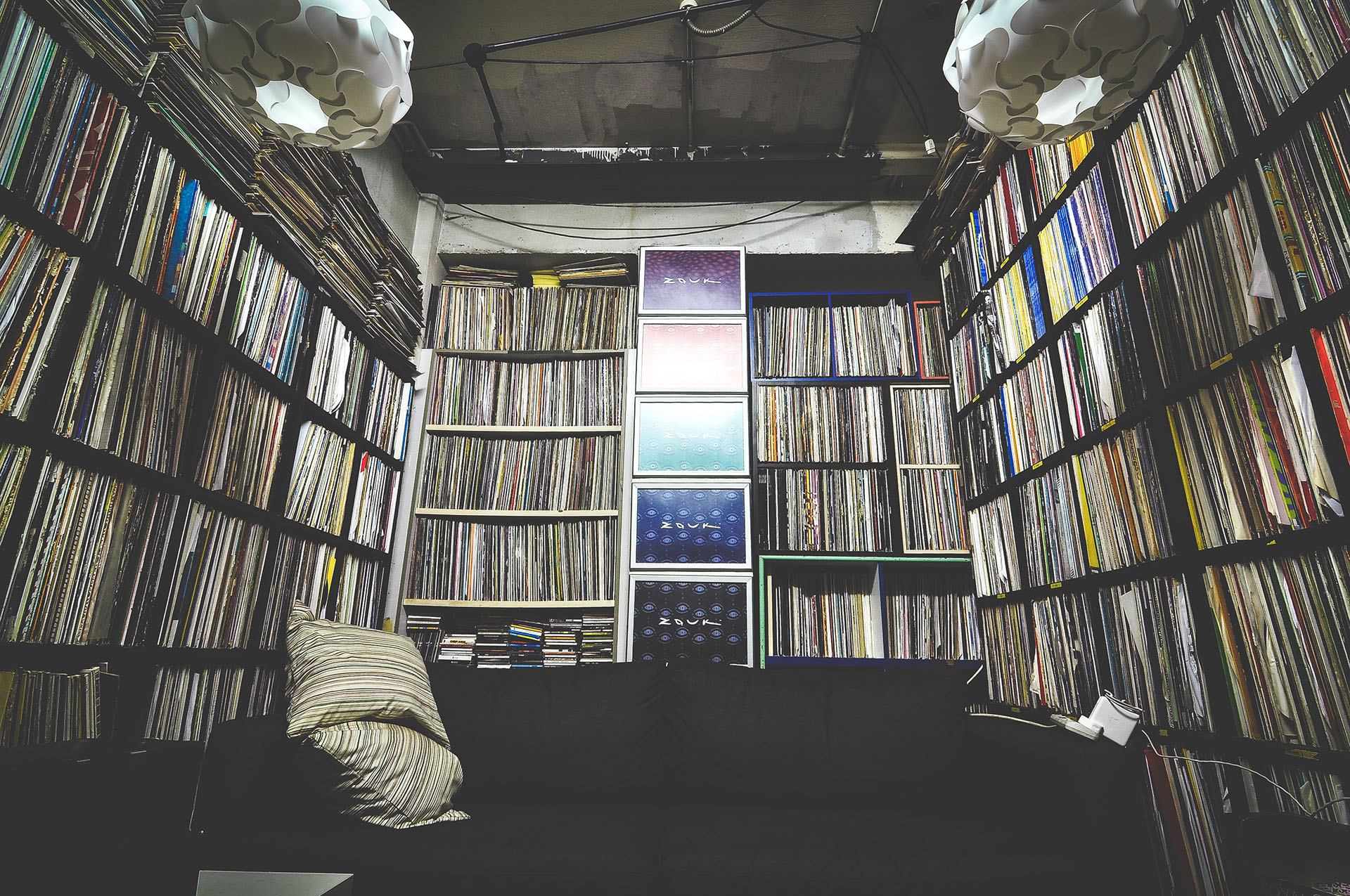 Pretty amazing looking collection here. They should be bringing this over to Clarke Quay... right?
14. The performance room: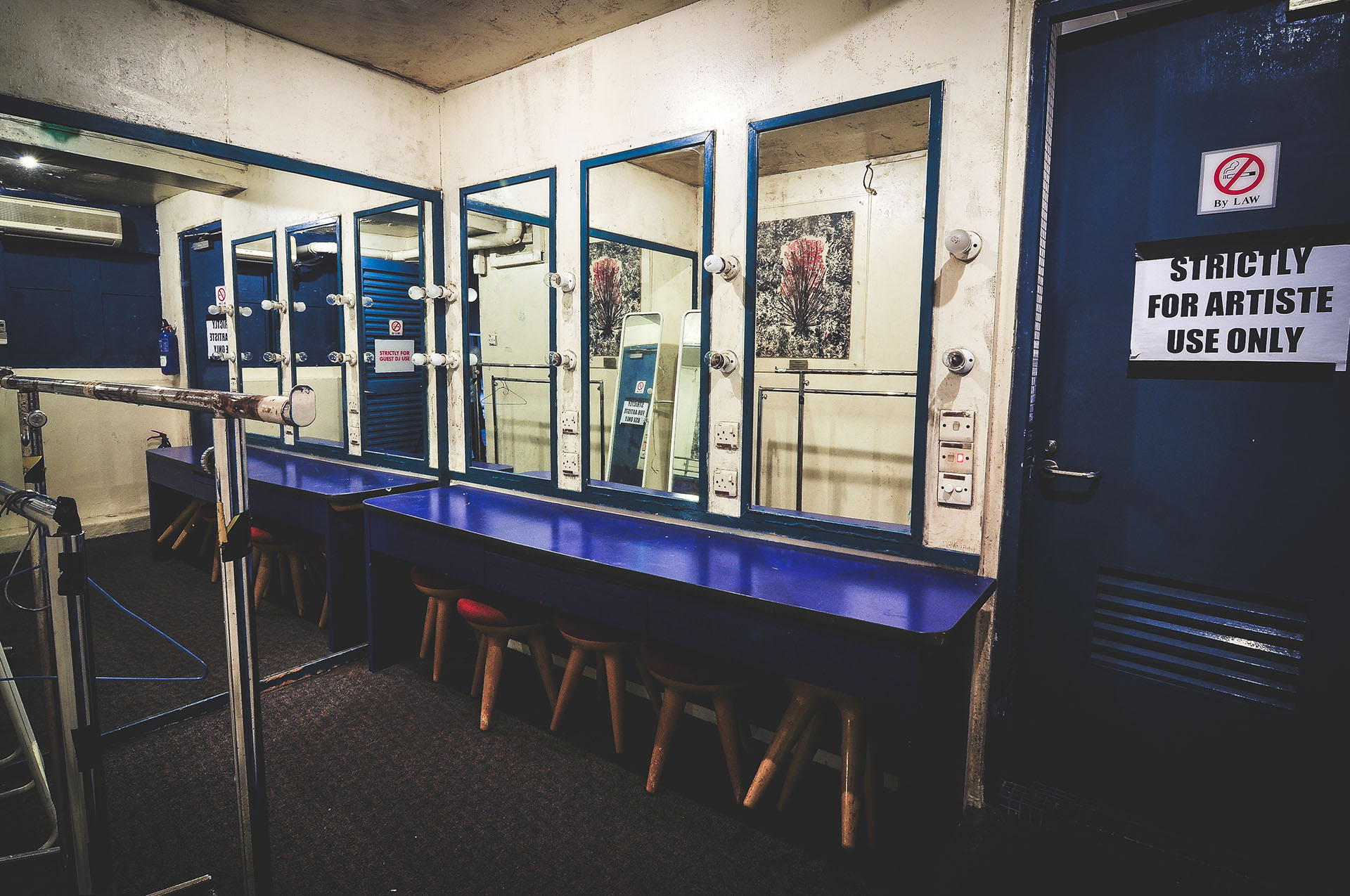 Where visiting DJs or performers came to do make-up, get dressed and prepare for their shows.
15. And we leave you with this poignant sight we won't get to see anymore after this weekend: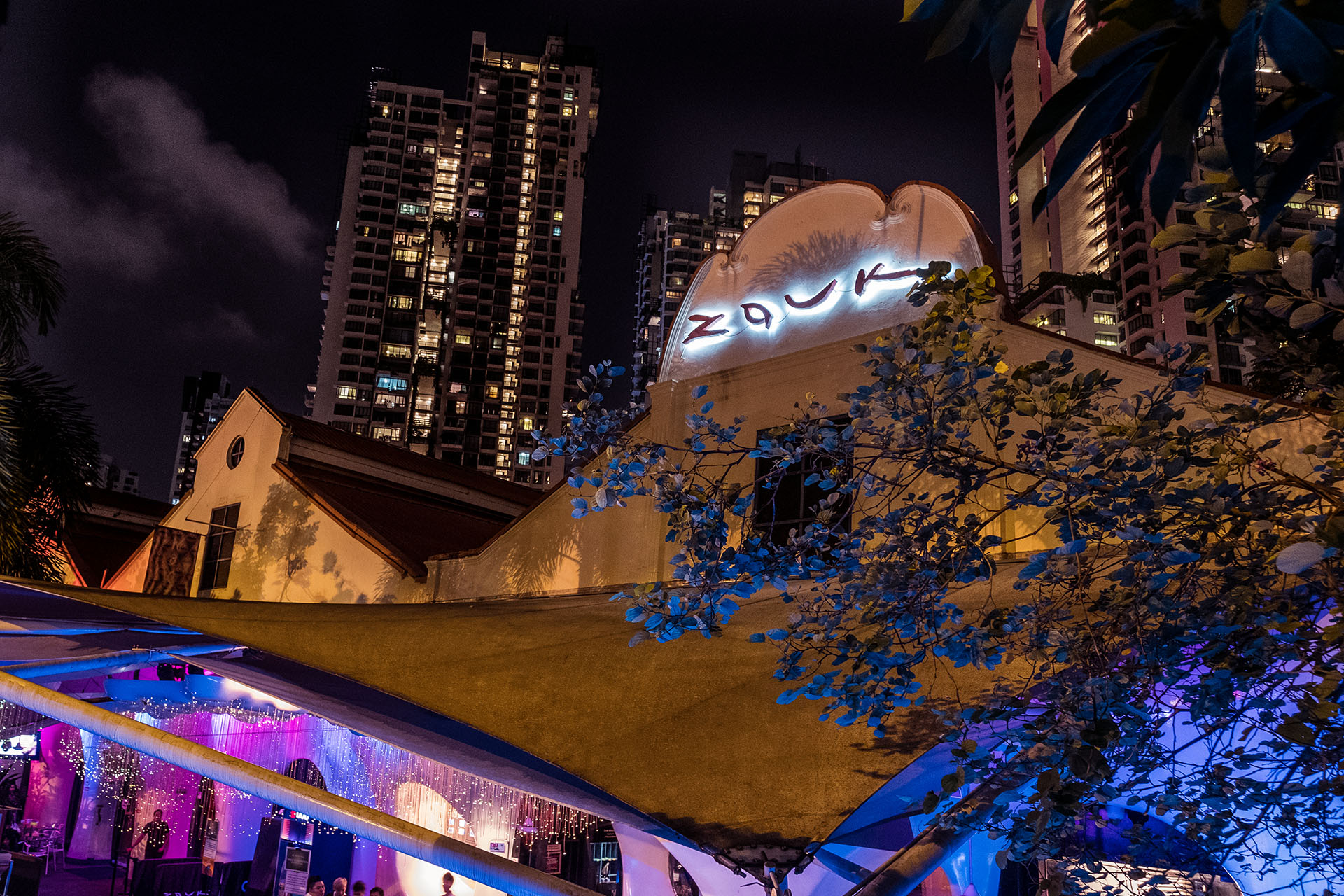 Goodbye, Zouk at Jiak Kim. You'll be fondly remembered, and missed, by all of us who spent the heady days of our youth growing up with you.
(P.S. you can buy commemorative T-shirts in support of the I Remember project here. The first 50 pre-orders will come with invites to the new Zouk's soft opening on December 17.)
Top photo by Ashley Tay for the I Remember project. All photos used with permission (thanks, guys).
If you like what you read, follow us on Facebook and Twitter to get the latest updates
If you like what you read, follow us on Facebook, Instagram, Twitter and Telegram to get the latest updates.