Many of us probably know Kumar like this: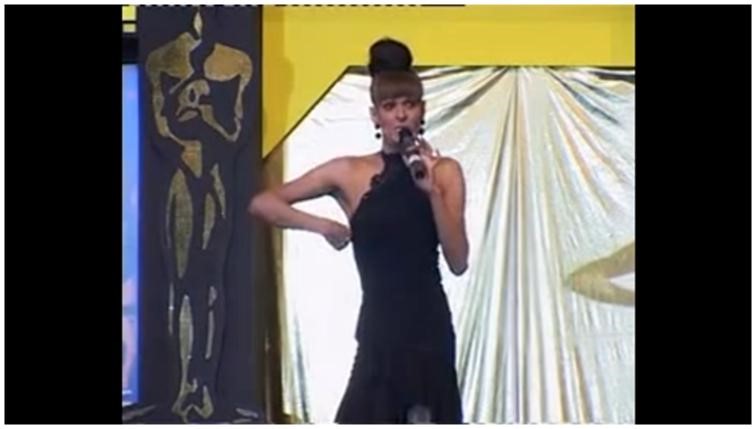 And this:
" width="560" height="315" frameborder="0" allowfullscreen="allowfullscreen">
But how many of us actually know Kumar like this?
" width="560" height="315" frameborder="0" allowfullscreen="allowfullscreen">
We know Kumar as the man with all the racist Media Development Authority (MDA)-approved jokes, as the guy who can safely crack all the "Indians-too-dark-cannot-see-jokes" without fear of a social media backlash; yet, what is Kumar really like, as a person?
A new documentary project spearheaded by young Singaporean film producer Jessica Lee called "Laughing Till It Hurts" will take an honest look at Kumar off-stage and what goes on behind the brutally-upfront comedy that Singaporeans have all come to know and love him for.
After all, apart from a biographical book Kumar: From Rags to Drag that he released in September 2011, he doesn't often show this side of himself.
We sat down with Lee for a chat about the film, which she will release in full for free viewing on Friday (Nov. 18) at 11pm on Facebook:
What inspired you to do this?
"Personally for me, I've always loved stand-up comedy. Growing up, I watched comedy of all kinds in the US and UK. And then I discovered Kumar as our longest and also one of our funniest comedians in Singapore. So I've watched him in Canvas, watched him in the Esplanade, watched him online and there's something about his comedy that I felt was very honest; he's very Singaporean and he's very quick, smart and observational.

Kumar is kind of our national mirror. The jokes that he tells are very real because they are based on his own observations of Singaporeans, based on him reading the news so he is hyper-aware of what is happening; his jokes don't simply target a particular segment of Singapore but all races, religions, various groups in Singapore.

This documentary really began as a personal curiosity, wanting to look into Kumar and his comedy. What you usually see is the comedian in front of the crowd, making people laugh, but we don't see what goes on behind it. So that was something that piqued my interest and I thought, 'Hey, why not we interview him and ask him ourselves? Wouldn't that be great?'"
How did you manage to get him to agree to this interview?
"So I had this idea in my head but literally nowhere to begin. It was just like, 'Ok. What next?' So I actually pitched this to a production house - Big Red Button - as I know the founder and he was really gracious in offering his support. Also, he knows the person who owns Canvas Club where Kumar performs every Tuesday. So through his contact, I managed to reach out to Kumar and pitched to him and that's how it started."
Moral of the story: a good lobang goes a long way.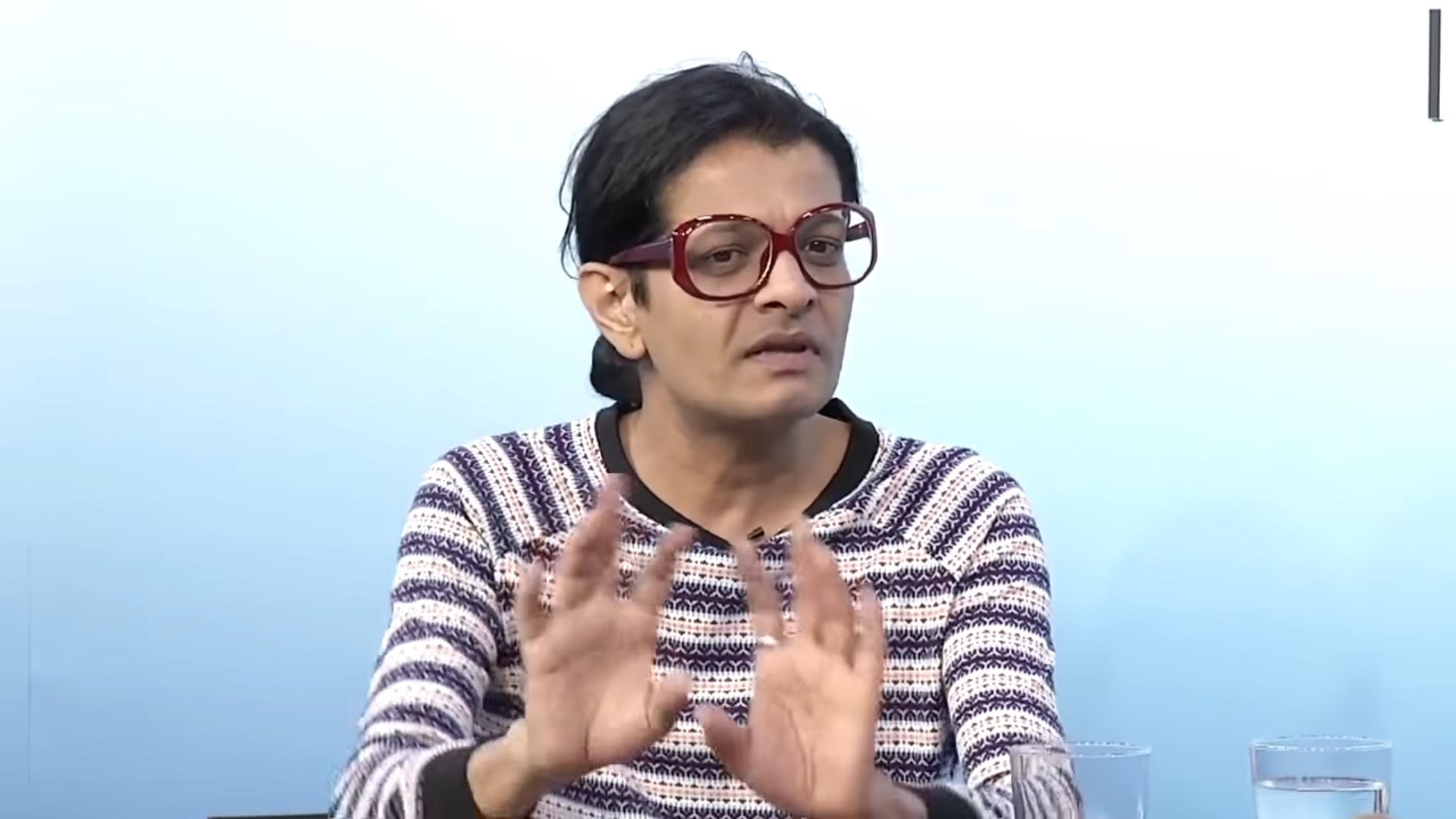 How'd you fund this project?
"We raised USD $1400 through crowdfunding via Indiegogo. Wrote a pitch, shared it on Facebook just like that and people just came forward. So we do actually have a great community here in Singapore that allows all this to happen.

Originally, we wanted to raise $1.2k. Now we have about $1.4k. So we actually exceeded our budget and we raised this amount in about 2 weeks and that has been an amazing thing for me to witness."
Kudos to generous Singaporeans.
How did you find Kumar as a person?
"Kumar as a person is actually very different from Kumar on stage and I think a misconception that many people have is that they conflate the two together. Kumar in person is funny as well but he's also warm, he's kind, he's nice and you know, human. I really enjoyed meeting him and we had really good conversations. Honest, authentic conversations.

I love the Kumar onstage. Kumar onstage makes me laugh but I also really love the Kumar off-stage and people often have the misconception that they are one and the same when they are not. So it was a wonderful time meeting Kumar."
Do you have any stories that happened in the course of producing the film?
"One funny incident that happened was that just before the interview at Kumar's house, there was a procession at the Chinese Temple right outside. He called me on the way and said, 'Can you hear? The chingchingchiangchiang?' I thought, 'Oh man, of all days. On a Monday afternoon.' I started panicking and thinking, 'What to do next?' In the end, we decided to go to the temple and asked very politely, 'When might this possibly end?' They gave us a timing and we decided "OK, we can work with that".

So we went to his place and set up and waited for the procession to end and chilled with Kumar. I think the key thing here is always expect the unexpected. You never know what might happen. I admit, it wasn't say, a very serious challenge but for that moment, for 1-2 hours I was just going, 'What am I going to do now?' "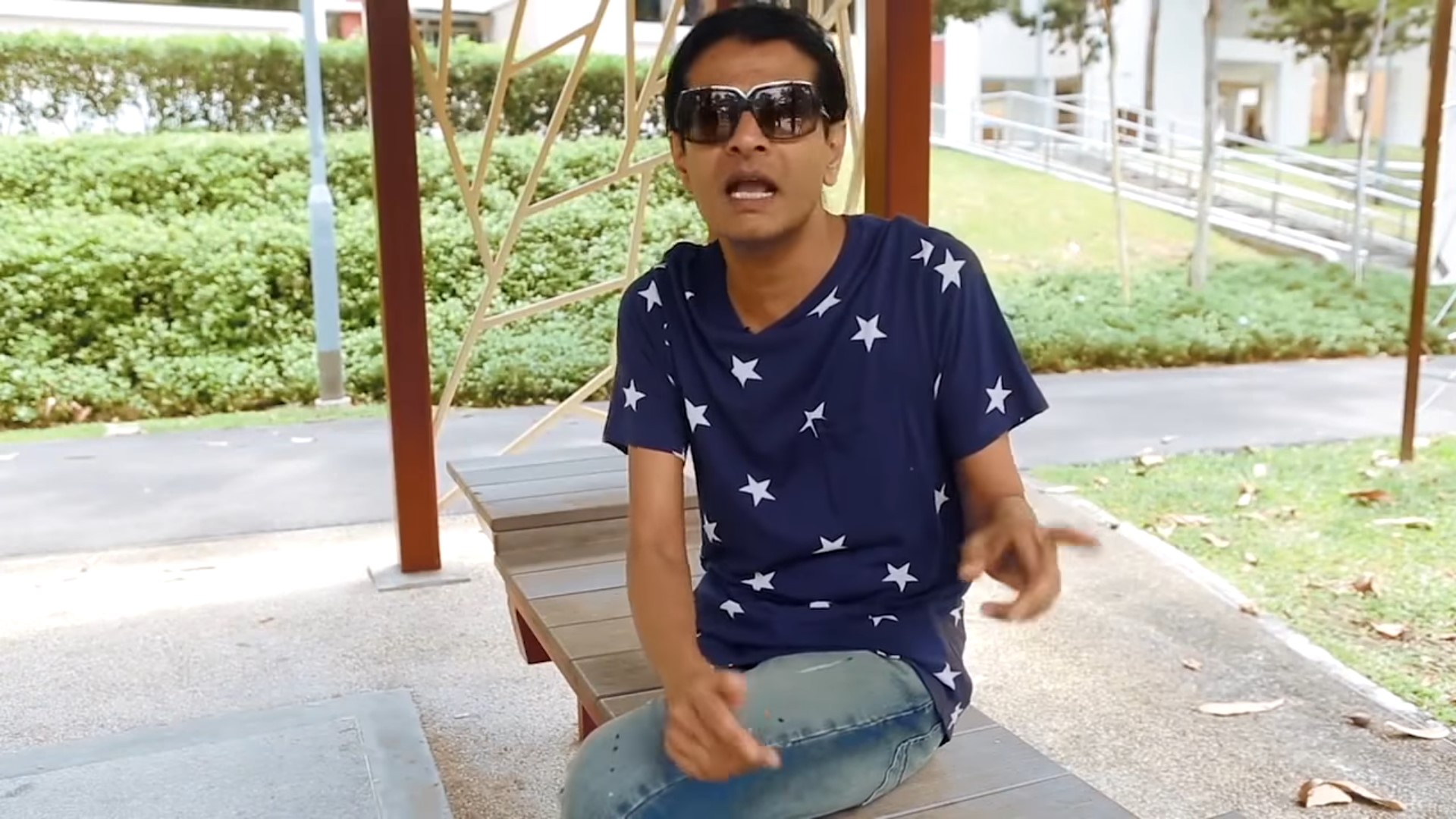 What drives Kumar in his comedy?
"Kumar always ends off his routine with an inspirational moment like a quote and talks about how Singaporeans should just be happy with what they have. And I think this idea of motivating the audience is very important as Kumar has paid a high price for doing his comedy but he keeps going, and he says it's worth it because when people come to his comedy, they laugh, they have a good time but they also get inspired.

Kumar is a person who straddles many identities, yet he is a true blue Singaporean — and I hope that people can watch it and say I may be different, but I am still Singaporean. I don't have to fit a particular mould to be Singaporean. If you were to listen to his comedy, what he says, you can tell he puts a lot of thought into it. What keeps him going is the people who come and the joy in their faces. That's the reason why he keeps doing it."
It's a win-win situation — we keep laughing, he keeps going.
Has he seen the trailer and teaser for the documentary?
"Kumar is averse to social media so he doesn't have social media. We do talk and keep in touch and call but he doesn't really know how well-received the trailer has been. Of course he sits on the editorial for the documentary so before it's released, out of respect and all, he'll see it first."
Lee, a final-year history major at NUS, spent two months working on the project in collaboration with a good friend of hers, Nevin Jacob Thomas, who directed and edited the film, as well as local production house Big Red Button.
Lee says of the documentary's release, "I have no idea how it will turn out but if it hopefully contributes a little bit to our community, I think I will have done my job."
We hope so too. Watch out for it on Facebook and YouTube, folks! It's free, so don't say bojio.
Enjoy the trailer in the meantime:
" width="560" height="315" frameborder="0" allowfullscreen="allowfullscreen">
Top image: Screenshot from documentary
If you like what you read, follow us on Facebook, Instagram, Twitter and Telegram to get the latest updates.