People from around the world have been turning up at a remote part of Pulau Ubin over the years. The purpose is to visit a relatively obscure shrine they have read about or watched a video on.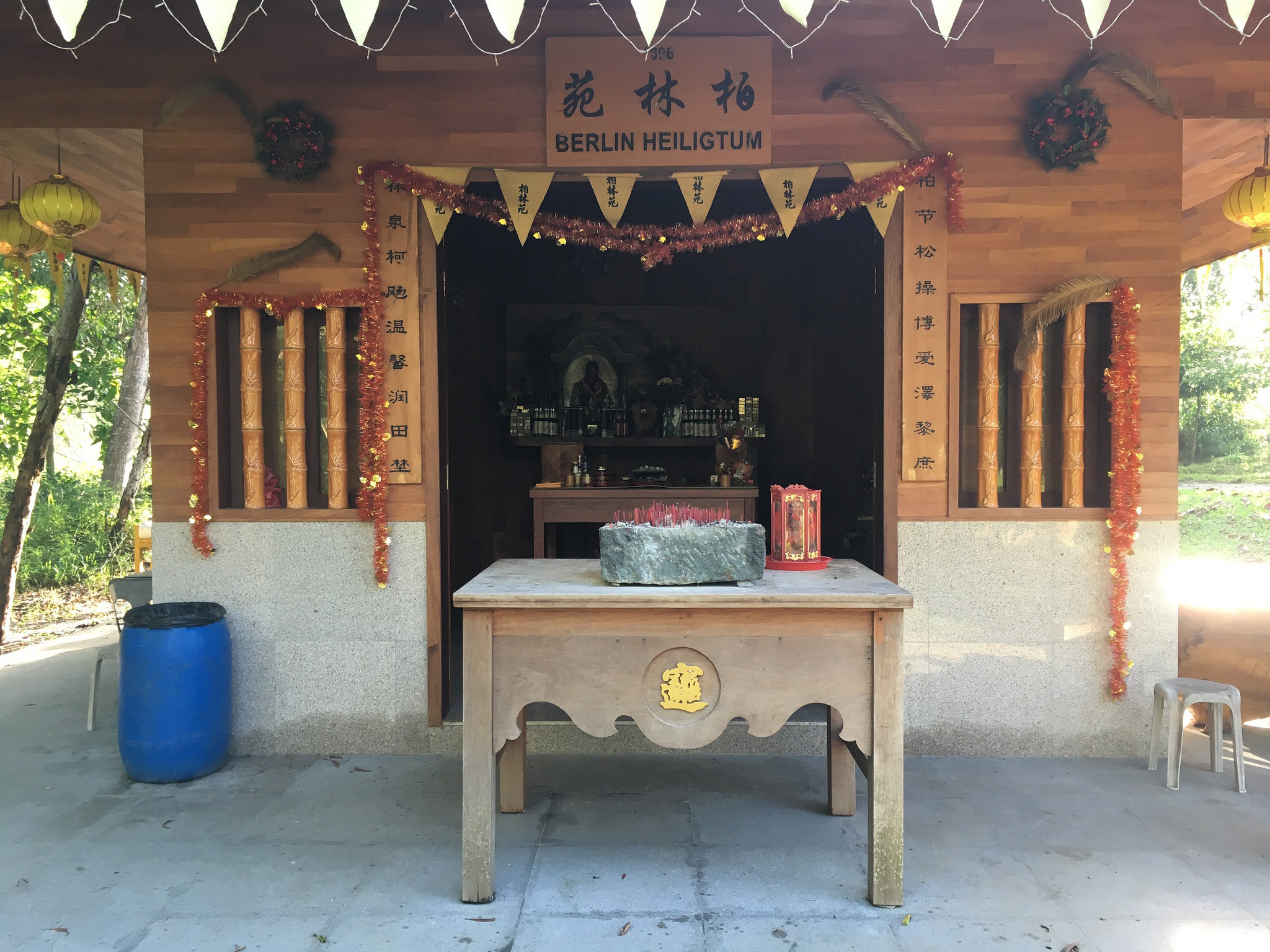 An attraction not exactly actively promoted by the Singapore Tourism Board, the legendary German girl shrine, named Berlin Heiligtum, has seen tourists and locals making their way to the island's south-western plains, which is far removed from the cyclists and those spoiling for some good food at the restaurants.
Not only do they come equipped with cameras and a sense of curiosity and fascination, they occasionally bring with them gifts of cosmetics, which are used to pray for healing and blessings -- and lottery numbers.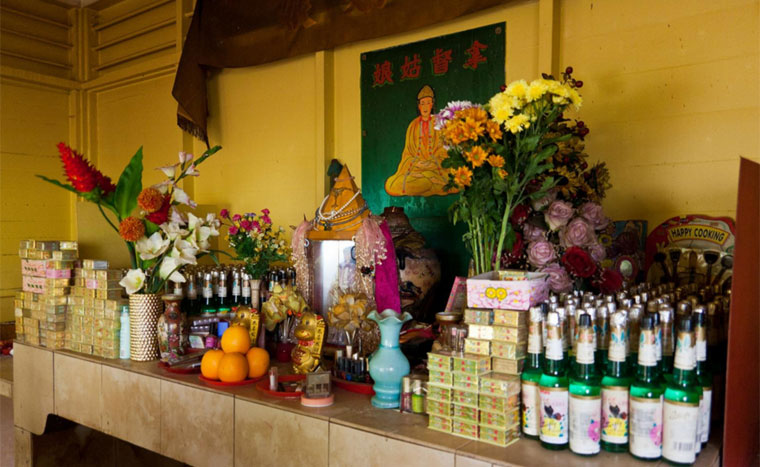 A deity is born
The origins of the shrine have undergone years of retelling and modifications to the point it is hard to suss out what is real and what has been conveniently made up along the way.
But the main narrative is that a young German girl ran away and fell to her death when the British army came to intern her parents in Pulau Ubin during World War I in 1914.
Her decomposing remains were later discovered by local villagers and she was laid to rest. Some said the villagers were workers formerly employed by the girl's parents in their plantation, but this claim cannot be verified.
However, what is known is that the location of the current shrine was not the girl's final resting place as it had been moved downhill.
Originally buried at the top of a hill, her remains were believed to have been exhumed in 1974 for excavation work.
The girl's remains, a crucifix and few strands of hair, were then laid to rest in a well-deocrated Jiangsu urn.
But the urn that visitors see today is not the same urn that once contained her remains, as robbers were believed to have stolen the earlier urn for its exquisite design and alleged value, at least one villager has claimed.
Other villagers have reported sightings of her ghost and the German girl has since been turned into a local deity affectionately addressed as "Na Du Gu Niang", which translates to "Datuk Maiden".
The shrine has been around for at least 100 years, but continue to attract worshippers and curious tourists, with an average of four to five visitors a week, sometimes more.
Having undergone multiple renovations, with the latest one in February 2015, the spruced up shrine no longer retains its aura of mystery and eeriness like before.
Only its beginnings remain vague enough to be mysterious.
Attempts have been made to trace the family of the girl back in Germany, but to no avail. Public records on the land ownership are either non-existent or scarce.
A request from beyond the grave
However, the origins of the Barbie doll on her altar is what's interesting.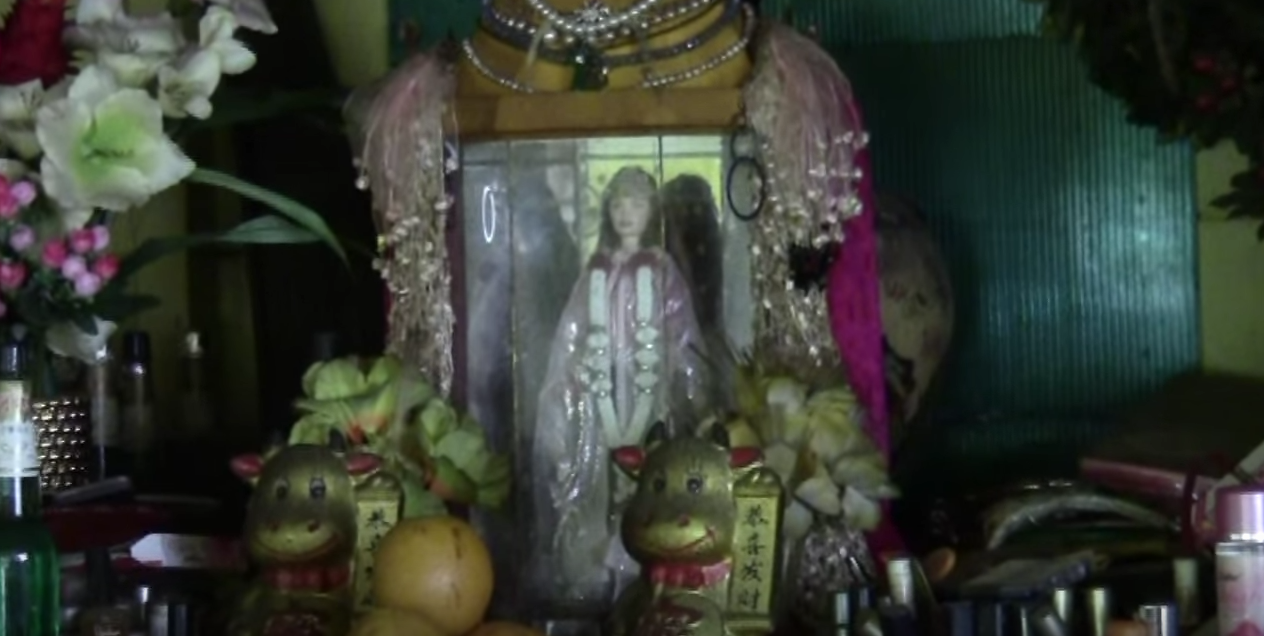 The Barbie doll, although not haunted per se, is rumoured to have been requested from beyond the grave by the girl.
An islander, who had emigrated to Australia, had dreamt of a Caucasian girl leading him to a Barbie doll for three nights in a row, with a request for it to be placed at her altar.
After finding the exact store and Barbie doll in real life, he decided to purchase it and placed it on the shrine.
This event occurred as recently as 2007.
Here is a video about the Barbie doll:
" width="760" height="428" frameborder="0" allowfullscreen="allowfullscreen">
How to get there
Located near Ketam Quarry on the western portion of the island, visitors are advised to follow the signs along Ketam bike trail.
Top photo via remembersingapore.org, Kars Alfrink Flickr
If you like what you read, follow us on Facebook and Twitter to get the latest updates.
If you like what you read, follow us on Facebook, Instagram, Twitter and Telegram to get the latest updates.