Since April 2014, Superintendant Ryan Koh, 33, has been the face and body of crime prevention in shopping malls all over Singapore.
Within eight months of appearing in the Singapore Police Force campaign, more than 800 standees with his likeness graced public places.
Off the market
Earlier this year however, the most famous cardboard standee ever got hitched.
Incidentally, he used his own standee as a prop during the ceremony.
While we are incredibly happy for him, his marriage has left a void in the handsome uniformed authority figure role in Singapore.
Enter CPL (APF) Lee Minwei
Earlier today on October 14, Twitter user Anna Jiang tweeted out this preliminary tweet.

No one really paid any mind until she backed that tweet up with a visual mic drop.
Changi airport T2? pic.twitter.com/BwenmEeobR

— Anna (@AnnaJiang_) October 13, 2016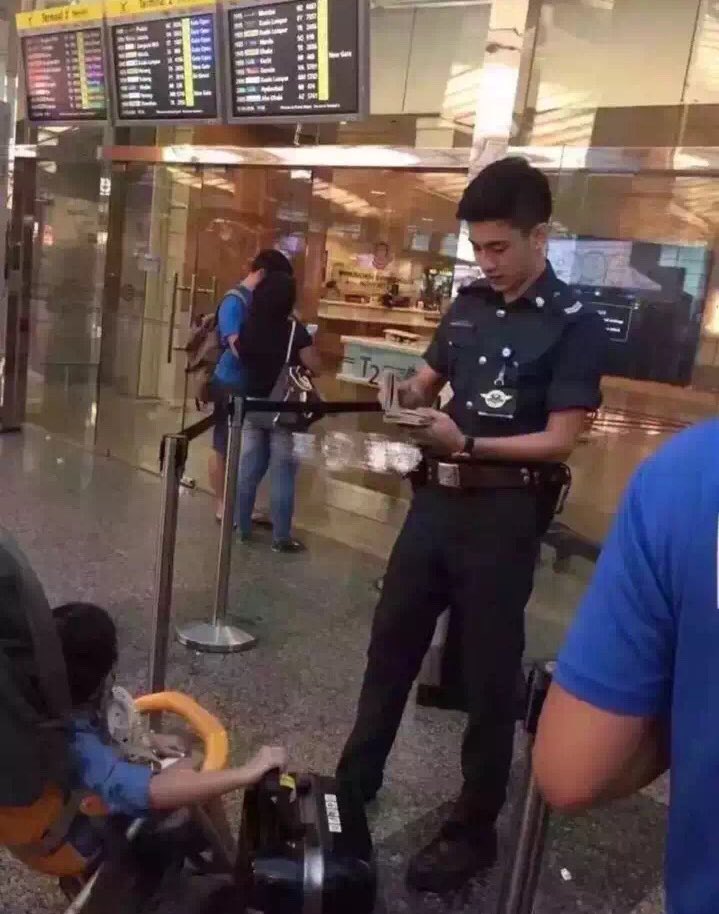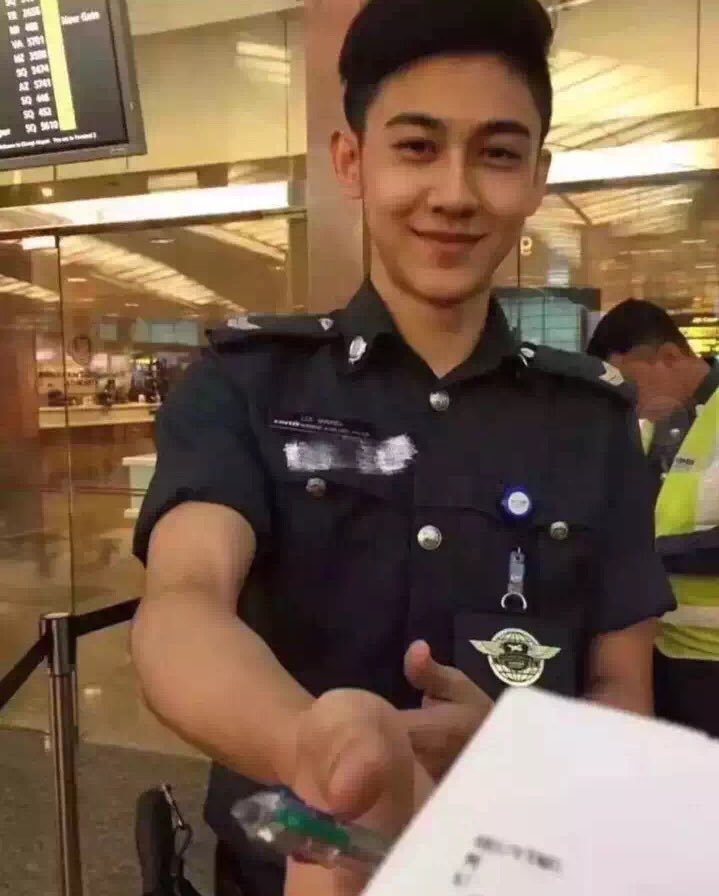 There's a slight difference between 'Shop Theft Is a Crime' policeman and Handsome officer.
While the policeman is portrayed with a deterrent gesture, the new uniformed heartthrob gives a more warm, welcoming and open gesture.
This was the general consensus of the huddled masses.

All images from Anna's Twitter
If you like what you read, follow us on Facebook, Instagram, Twitter and Telegram to get the latest updates.