Cloaked in their secrecy and mystery, the Gurkhas seem like they belong in the script of a MI6 blockbuster, except that unlike James Bond who seems leave an obvious trail of wanton destruction and women, the Gurkha moves like the wind - unseen and unheard by most people.
Gurkhas are soldiers who come from Nepal. Back in the 19th century, the British empire discovered the military prowess of Nepalese soldiers and decided that they would be perfect war assets in the British army. Even until today, Britain continues to conduct annual recruitment of Gurkhas. Retained since colonial times to enforce security, the Gurkhas have been around even longer than Singapore.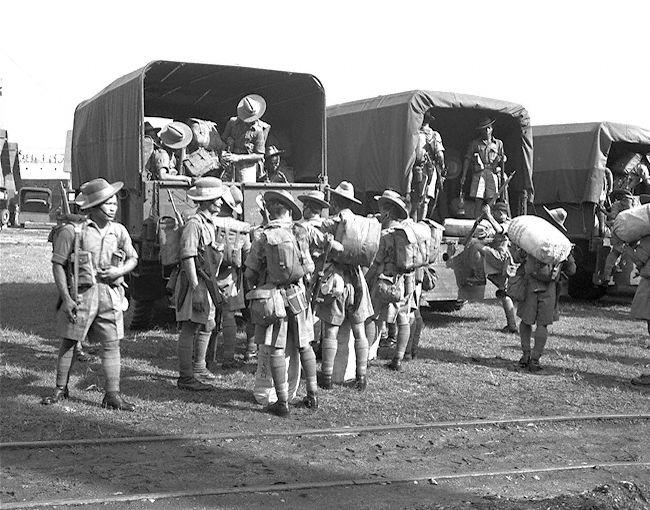 Over the years, several key events displayed the skills of this invisible force. These include the Maria Hertogh riots, The Hock Lee Bus riots, The Konfrontasi, Mas Selamat's escape from Whitley Road Detention Centre, and the Little India riot. It was precisely the neutrality of the Nepalese soldiers which enabled them to quell unrest that arose of out racial prejudice during the early years.
Selection criteria and tests have evolved to become more stringent over time as the number of applicants increase yearly. Today, about 15,000 applicants compete for 400 slots annually, from which 100 are reserved for the Singapore Police Force (SPF).
Think you have what it takes to join this elite force? Here's what you need:
1. Upgrade your weapons
Unlike our normal SPF officers, the Gurkhas are trained to handle shotguns, rifles, and submachine guns as easily as normal mortals handle a fork and spoon. If that isn't enough, the Gurkhas also use a machete-like knife called the Kukri or Khukuri, an all-purpose tool that is just as efficient at farming as it is at slitting throats.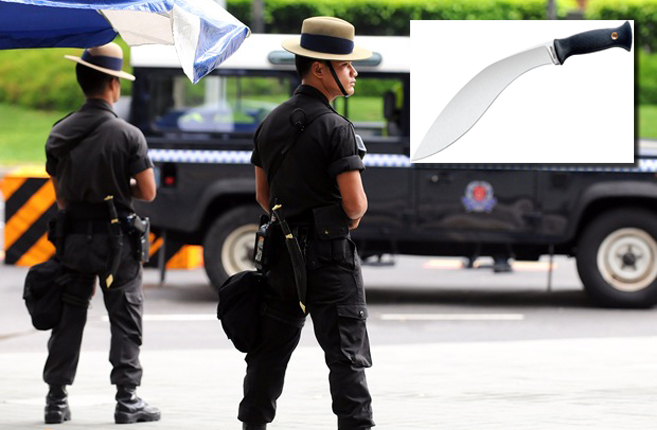 2. Develop walking stamina
Originally recruited during colonial times as a riot squad, the GC's responsibilities have increased to include patrolling, and jungle tracking.
Some of the places the boots of these formidable warriors have trekked include Timor Leste (on peacekeeping missions), landmarks on terror hit lists such as Changi Airport, the mysterious halls of Whitley Road Detention Centre, and even our very own jungles which are known to harbour criminals and illegal immigrants.
That's a lot of walking. Not suitable for Singaporeans who need a campaign to get us to use our legs.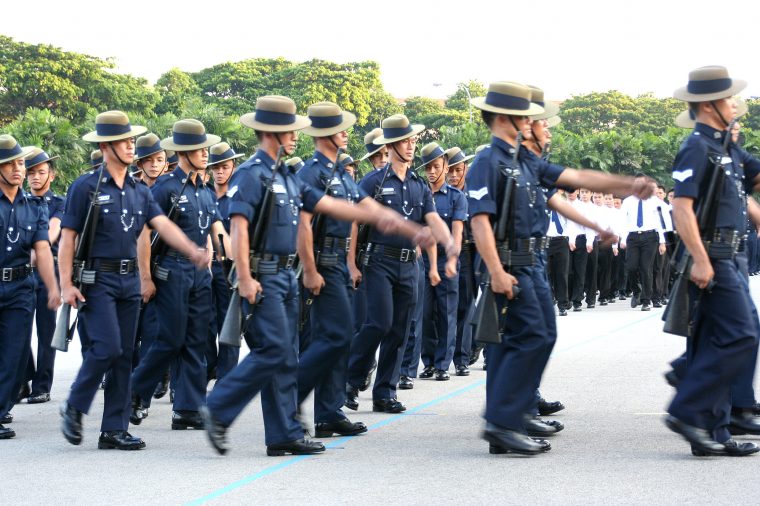 3. Train like there's no tomorrow
Once the Gurkhas touch down in Singapore, their nine-month infantry training begins immediately on Pulau Tekong before they move to their quarters at the Mount Vernon Camp. Every year, Gurkhas have to return to Pulau Tekong for a month to refresh their skills.
While you and I might have to exert a disproportionate amount of sweat and blood for that damned "Pass with Incentive" for our annual IPPT, the Gurkha has to complete 16km in under two hours while lugging 16kg of weight.
If that isn't brutal enough, the qualifying test for Gurkha hopefuls is the doko test. It involves a 25kg basket of rocks, a 5km uphill climb, and a time limit of 48 minutes. We're already breaking out in cold sweat.
Old folks aren't even let off the hook - a 45-year-old Gurkha has to complete the 2.4km run in under 10 minutes and 30 seconds. And that is just to pass.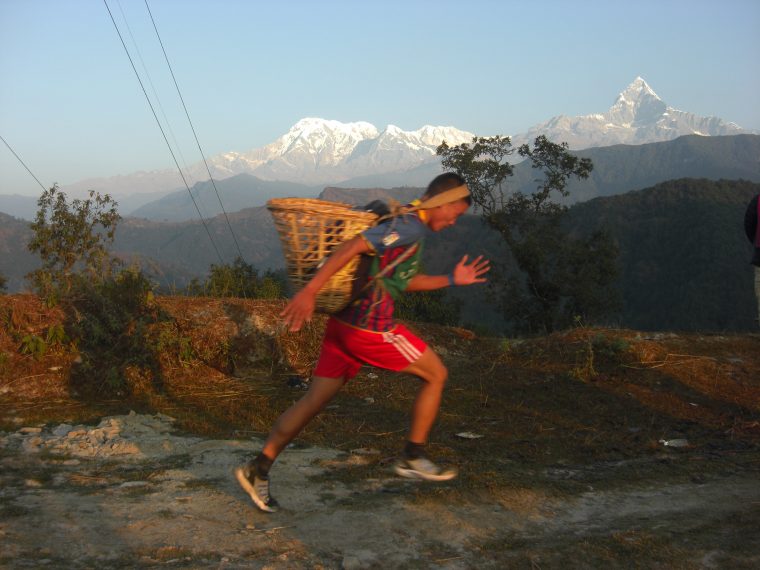 4. Isolate yourself from the world
In order to maintain confidentiality and neutrality, the Mount Vernon camp exists as a self-sustaining village for the Gurkhas. Aside from accommodation, the camp also has its own medical, sports, recreational facilities, and convenience store, leaving the Gurkhas with very little need to head out of the camp and engaging with external society.
After a period of time here, the Gurkhas are allowed to bring their wives and children to Singapore. Children of these Gurkhas are allowed to study in local institutions but must leave when their fathers retire from service or when they turn 21.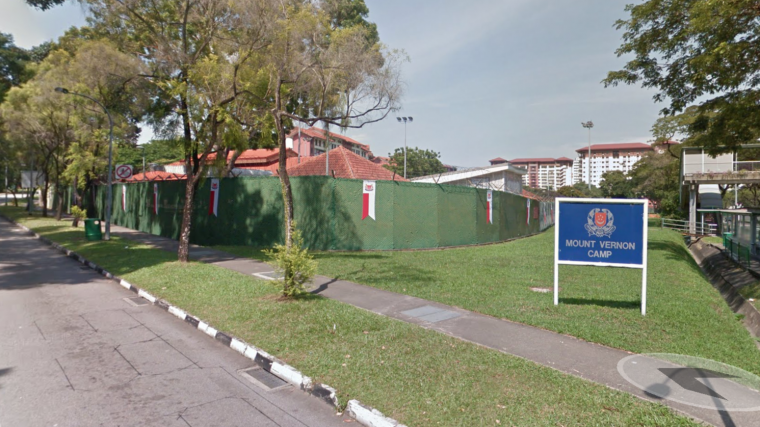 5. Be creative
Last of all, despite having all the tools and the training and whatnots, sometimes Murphy's Law prevails, leaving you alone with your wits and a tripod.
At least that was what happened to Dipprasad Pun, Nepali Rambo with the British Royal Gurkha Rifles who took down 30 Taliban attackers with a machine gun, a landmine, 17 grenades, and finally finished the last one off with a tripod. Straight out of an action movie.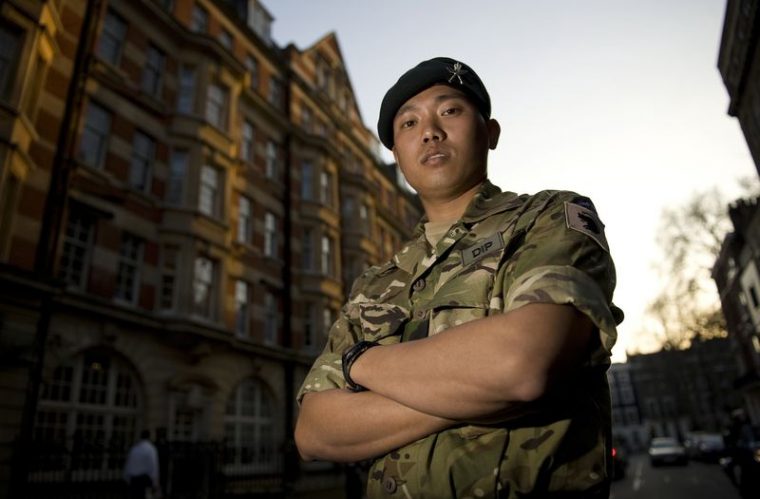 Related Article
Mothership Q&A: A glimpse of Gurkhas book authors Chong Zi Liang and Zakaria Zainal
Top photo taken from the Singapore Gurkha Photography Museum
If you like what you read, follow us on Facebook, Instagram, Twitter and Telegram to get the latest updates.