We'd say UN Women does a pretty good job in promoting women's rights and equality.
Take this ad series, for instance, done in 2013 by an ad agency (Memac Ogilvy & Mather Dubai):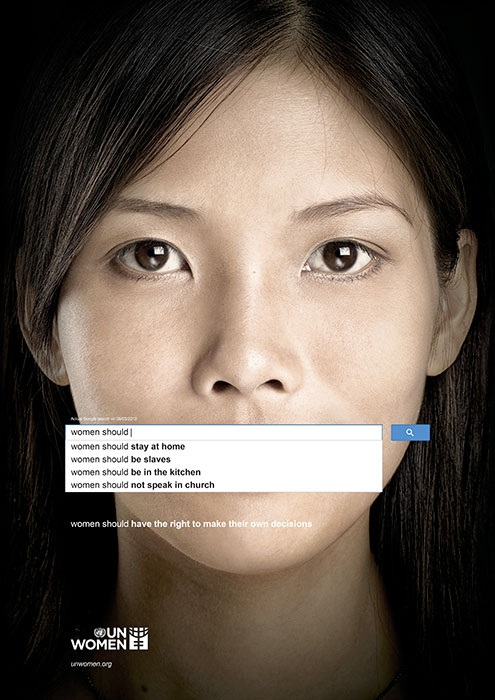 Called "The Autocomplete Truth", the campaign used Google searches to show the negative stereotypes that continue to exist about women. The lines featured in them were, it said, also based on real autocomplete results.
The series went viral online, and won awards at the Cannes Lions International Festival of Creativity in 2014. Which brings us to the point of this story:
We found out thanks to a tip-off from a reader that some local slimming (or rather, aesthetics) company, Only Aesthetics, took this award-winning ad campaign, made a few adjustments to two of its images, and presented them as their own ads for skin and fat-reduction treatments.
These were posted on the Only Aesthetics Instagram account in May: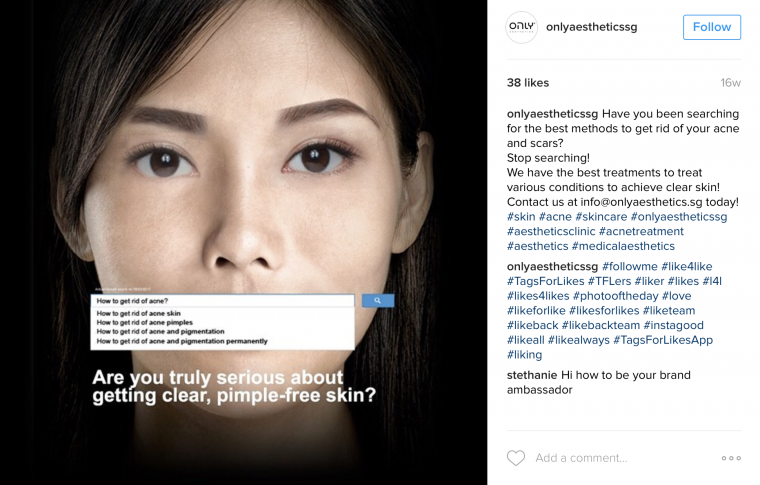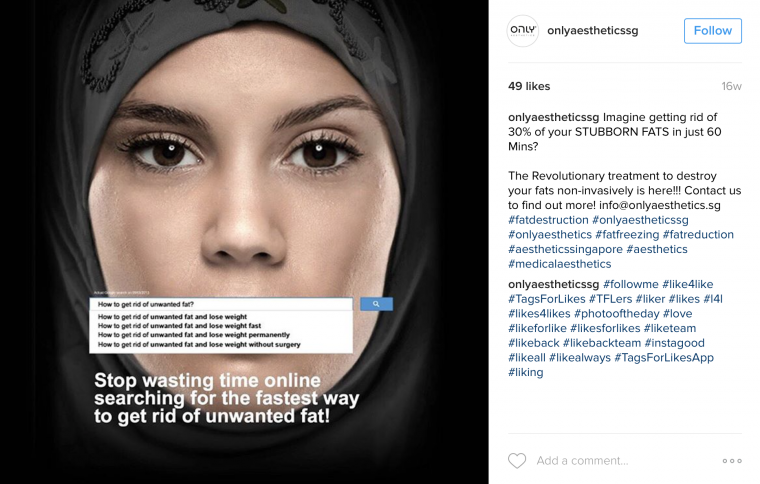 We've put them side-by-side for your reference below. Aside from making totally unnecessary changes to the eyes, brows, and nose, as well as the text in the Google search bar, Only Aesthetics essentially took the same ad and repurposed it for their own use.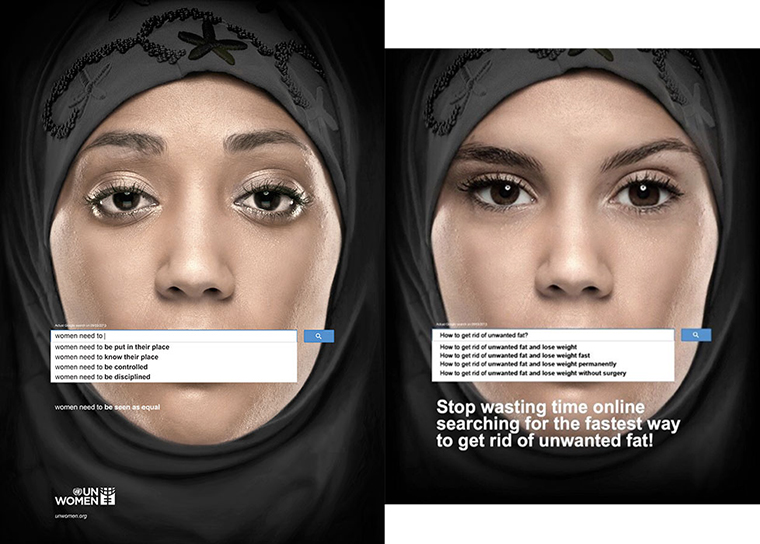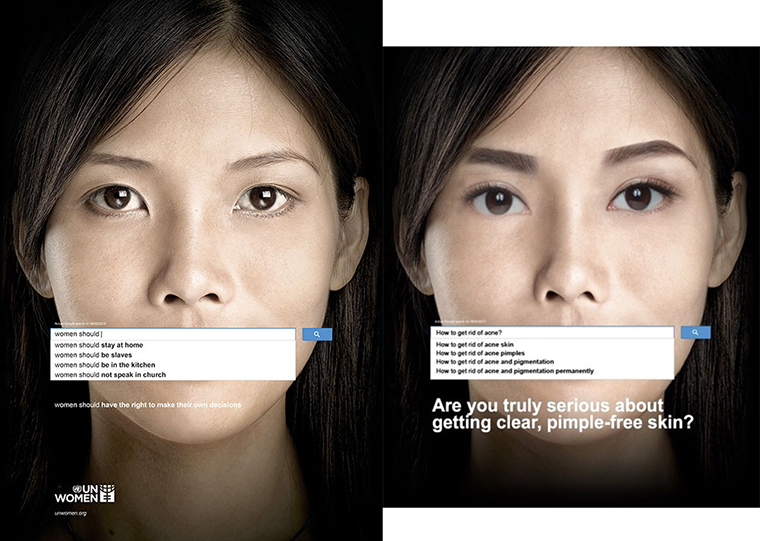 We've just got three points (out of many, many others) to make about this:
1) The blatant plagiarism.
This can be considered taking someone else's ideas and passing them off as your own.
And this isn't just borrowing a concept. Only Aesthetics also had the cheek to reuse the original images wholesale, with the search bar at the exact same position. We're not going to guess their reasons for changing the women's eyes and eyebrows.
2) The sheer randomness and lack of context.
Sure, we get the use of the Google search bar and the female faces, but why are their mouths covered up?
Maybe we're missing something here. Maybe this ad is actually taking a stand against the ageist and unrealistic beauty standards we hold women to. Yeah, right.
3) The completely depressing irony of this whole thing.
Think about this: A slimming/ beauty company uses an ad campaign created to empower women, to tell women that they can lose weight and work toward clear skin.
Looking good can be empowering, but we're pretty sure confidence boosters can come from other sources.
Like, maybe, taking a chance with another marketing concept that works and does not rely so heavily on a previous work.
Top photo collage: adapted from Only Aesthetics and Memac Ogilvy & Mather Dubai
If you like what you read, follow us on Facebook and Twitter to get the latest updates.
If you like what you read, follow us on Facebook, Instagram, Twitter and Telegram to get the latest updates.