This was too bizarre for us not to tell you about:
A Japanese model, food blogger and cosplayer who calls herself Namada decided, because she "likes tentacles", that she wanted to take photos with a live octopus.
To make this dream a reality, she collaborated with photographer Kazan Yamamoto, procured themselves an 18-kilogram North Pacific giant octopus, and spent about half a day shooting pictures like this: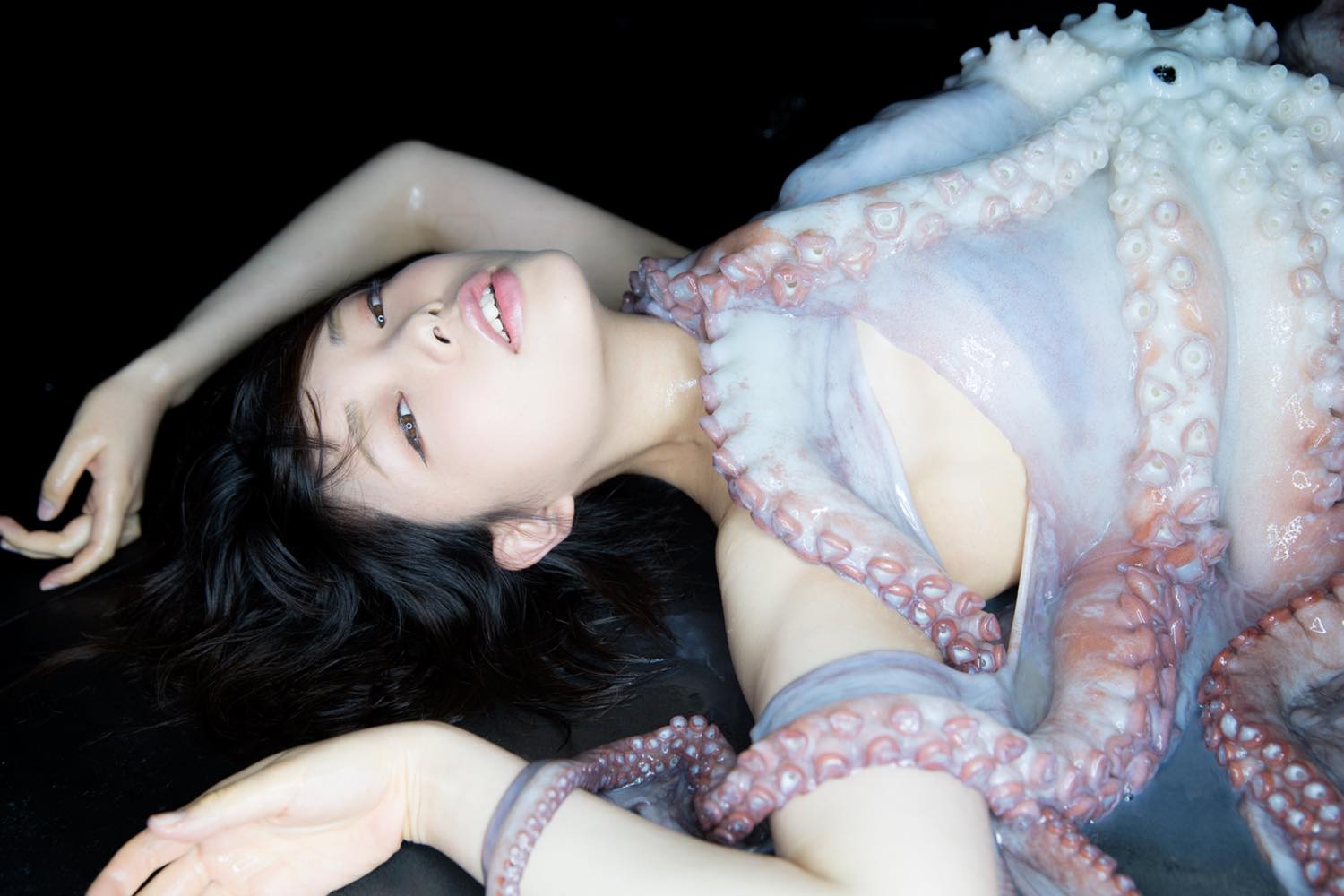 And this: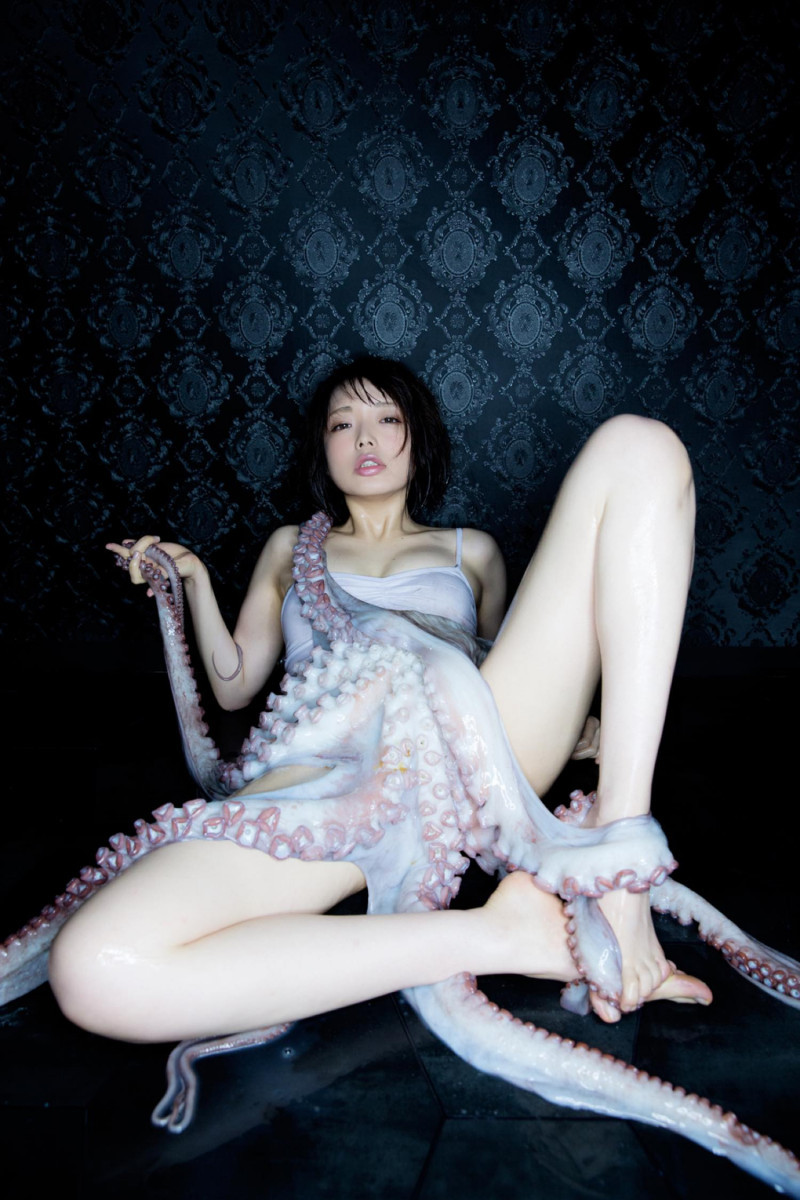 "It was really difficult because it was so heavy!" said Namada to a reporter from TokyoGirlsUpdate.com, which carried this intriguing story.
Because of how slimy the octopus obviously was, Yamamoto said it was very difficult to hold on to it and think of things like, you know, composition, while shooting photos.
"The slime was really overpowering and when we'd change cuts I couldn't wash it off in the shower. It shot out ink too!" adds Namada.
And then... they boiled it. And took this: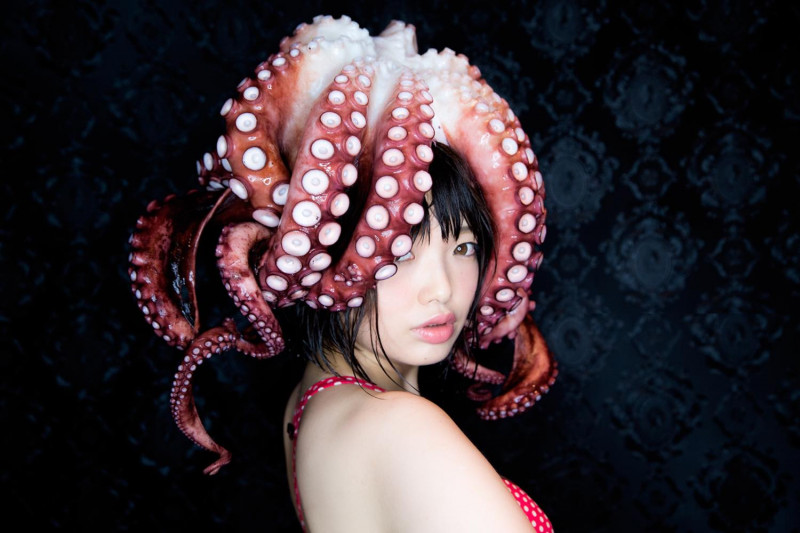 "I discovered that wearing it on my head after boiling it looked really cute," she said.
And this: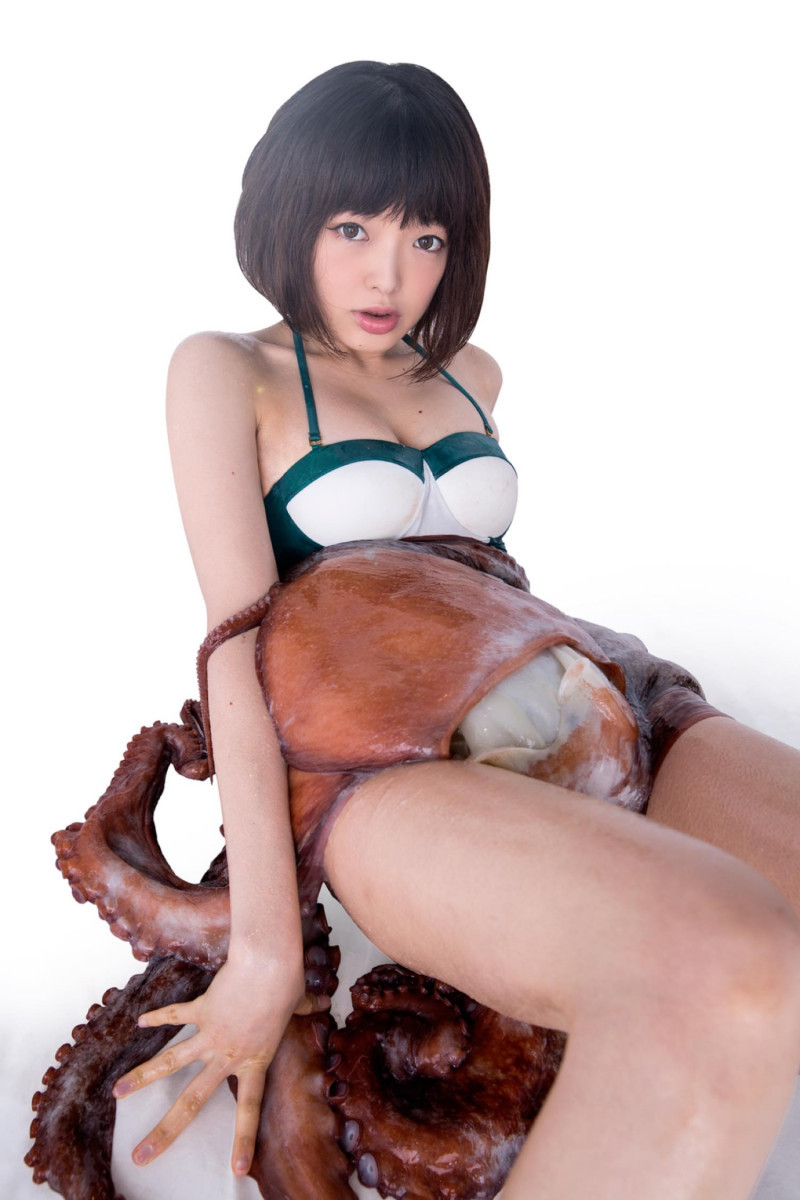 Yamamoto added that it was difficult to remove the slime and boil it, but noted that it was "delicious".
These photos and others were on a two-day exhibition by the pair in Ikebukuro, in Tokyo — they include some others Yamamoto took of Namada in an octopus costume on the streets of Harajuku: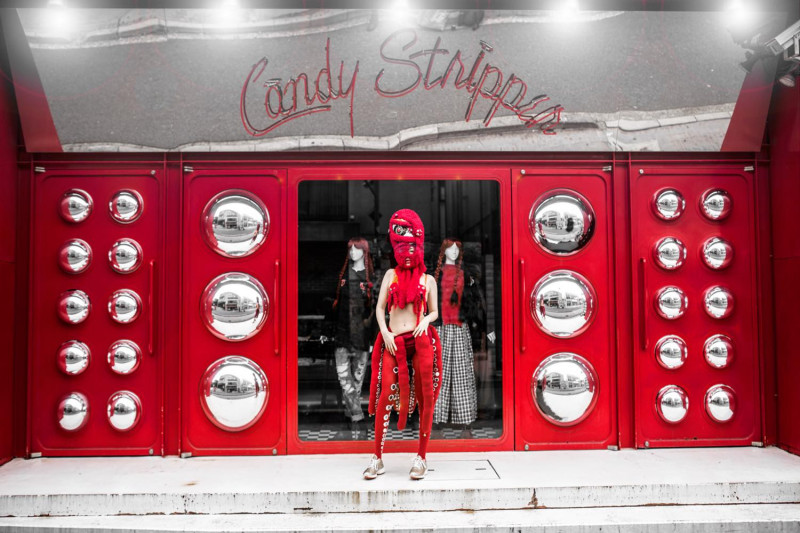 Now we know — nothing is impossible in Japan.
Just like how over there, it is completely possible to earn more than S$13,000 a month from cosplay appearances.
We don't know about you, but we think we've had enough of the internet for today.
H/T: TokyoGirlsUpdate.com
Top image by Kazan Yamamoto
If you like what you read, follow us on Facebook and Twitter to get the latest updates.
If you like what you read, follow us on Facebook, Instagram, Twitter and Telegram to get the latest updates.