It was heartbreak for both Malaysia and Lee Chong Wei as their dreams of gold were dashed in a 21-18, 21-18 loss to China's Chen Long.
The loss was made even more stark as this is probably Lee's last Olympics.
If he does retire, he will do so with an impressive tally of three Olympic Silver medals.
The weight of the loss was on full display during his postgame interview when, while holding back tears, he apologised to Malaysians for falling short.
We cry together,but its okay dato @LeeChongWei . Our greatest pride. Truly our champion. Welcome home legend. #DLCW pic.twitter.com/Sc1PtUoK6c

— Dzulaikha Ainaa (@dzlxv_) August 20, 2016
Turns out, there was no need to apologise.
National hero
Within hours of his loss, Twitter, and Malaysians in general, had made their verdict on his loss very clear.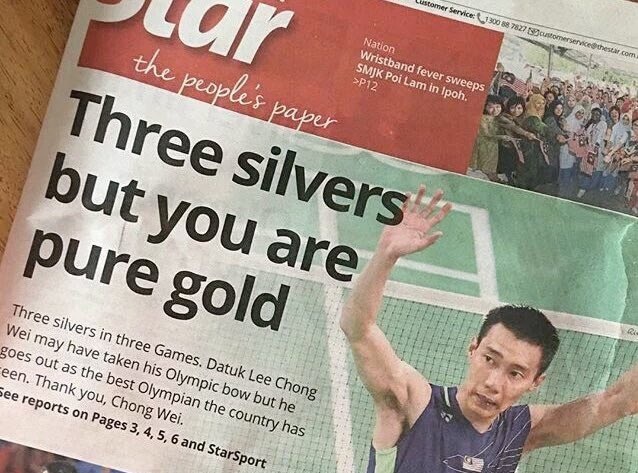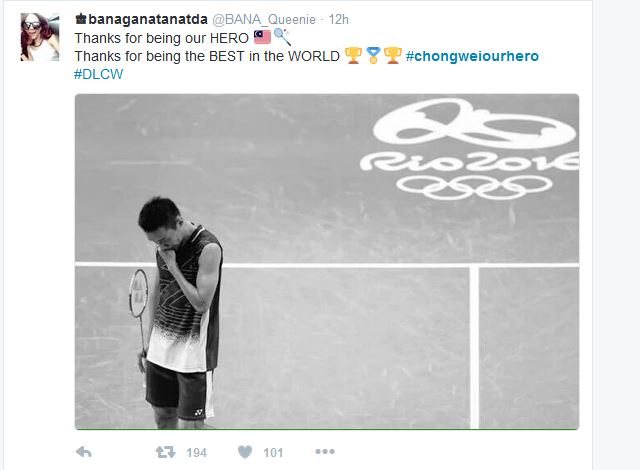 Because, despite his loss, his position in the badminton world really isn't up for question.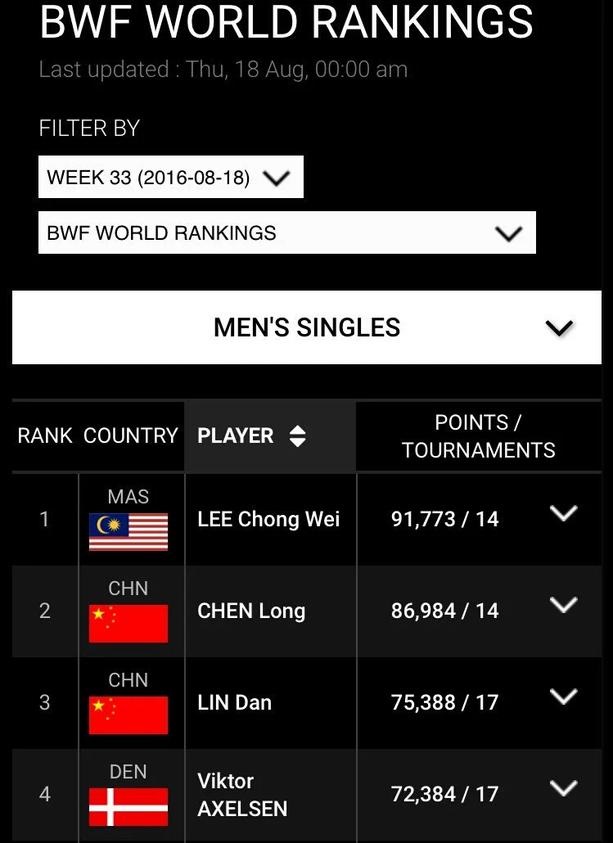 United Malaysia
Perhaps Lee's greatest achievement though, more than the rankings and the colossal match against Lin Dan, was how he united Malaysians.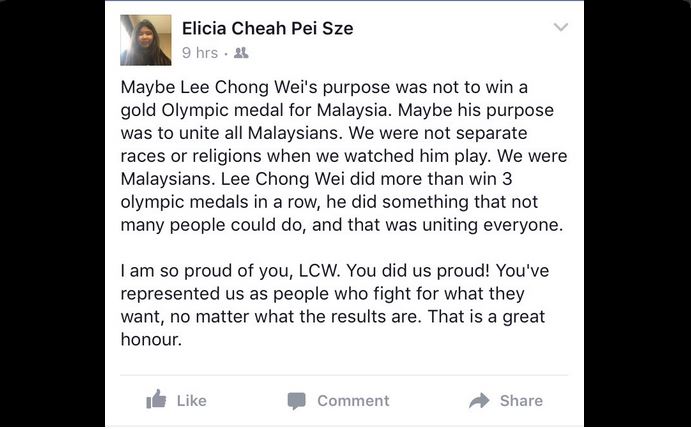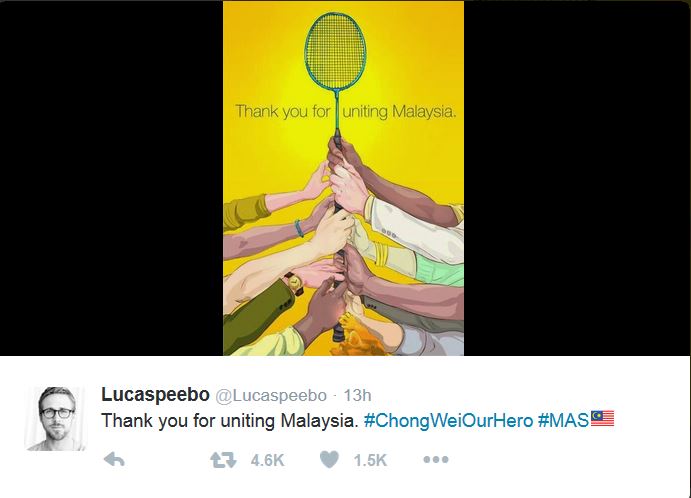 No amount of gold medals can top that.
Top image from Gaiaxxi's Twitter
If you like what you read, follow us on Facebook and Twitter to get the latest updates.
If you like what you read, follow us on Facebook, Instagram, Twitter and Telegram to get the latest updates.