Singapore is known as the Lion City, but the truth is, it's kind of a misnomer, given that lions (even Asiatic lions) have never lived on our island; the legendary Sang Nila Utama most certainly saw a tiger instead.
On the other hand, the Asian elephant has most certainly emerged in Singapore on several occasions. From dreamed-up icons to real-life pachyderms, it certainly has a lot more affinity with Singapore than you think.
Here's why it just might be Singapore's secret national animal. (Yes, we know Thailand has the elephant as its national symbol, but hey, it's such as massive beast – there's more than enough for some sharing.) Which brings us to...
1. Sharity Elephant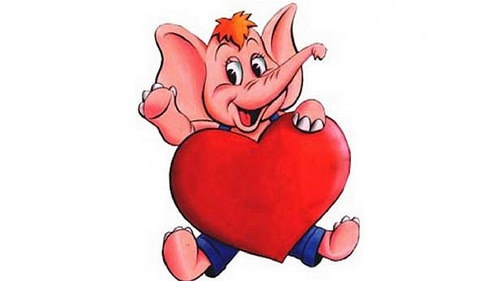 Ah, Sharity.  Looking like the lovechild of a Carebear and Dumbo the flying elephant, the mascot of the Community Chest will never age. He's eternally seven years old, according to his biography – yes, he has a biography.
This anthropomorphic elephant was apparently mocked when he was little - according to said biography - because he was pink and looked different. But he always put on a brave front and continued doing all the things he loved. Since then, Sharity has undergone various physical transformation over the years with different appearances. But his message remains constant: Sharing is caring.
2. The zoo's elephant logo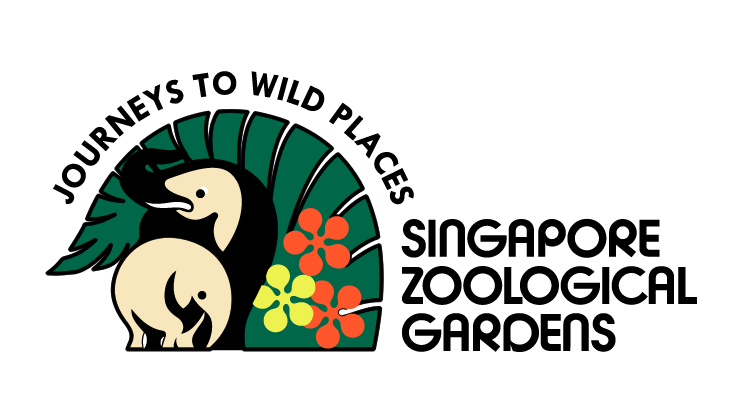 Wildlife Reserves Singapore might have changed their logo back in 2006, but to many Singaporeans, this old-school masterpiece will always be synonymous with our zoo. The place is just not the same without these retro-looking elephants trumpeting at the entrance.
The zoo has been adopting a progressive approach in caring for elephants. In 2014, it announced that there will be no more elephant rides - an act that some have criticised as unethical - at the zoo.
3. The 'white elephants' of Buangkok

In 2005, long before the days of 'Return our CPF' and 'Pink Dot', something extremely rare happened in reserved Singapore. Residents were unhappy with the decision to keep Buangkok MRT station closed – and they actually protested.
Their choice of symbol? Adorable white elephants. Despite the seemingly benign protest, the police were asked to investigate the matter.
We can't remember the last time a lion got investigated by the government.
4. Singapore's role in preventing illegal ivory trade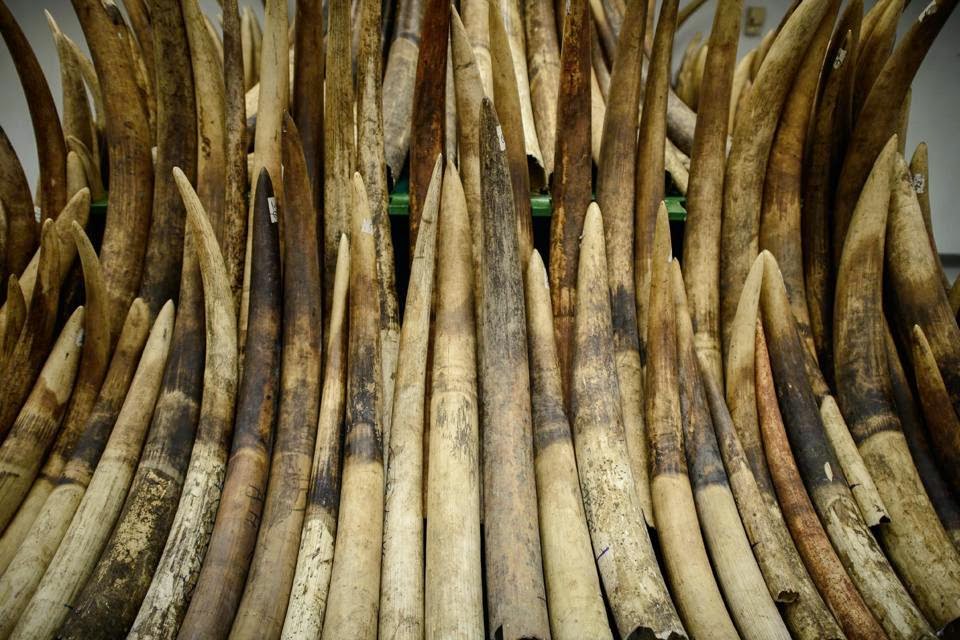 But don't let the Buangkok incident fool you. Singapore's big on protecting elephants and taking a stand on illegal poaching. Earlier this year, the Agri-Food & Veterinary Authority (AVA) crushed 8,000 kg of ivory – worth some $13 million on the black market.
5. The visiting elephants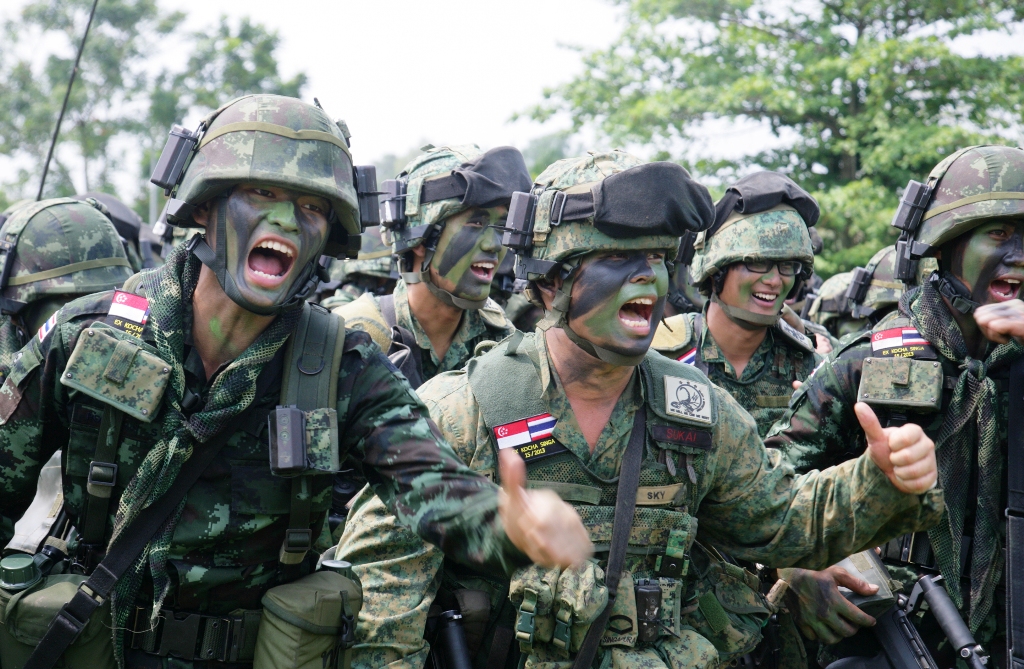 There's something about Singapore shores that draw elephants. In the Tekong incident, national servicemen saw three male elephants from Johor having a bro's night out. A year later, a lone elephant made its way to Tekong to be forever alone. Read more about the incident here, or here.
We also found some pretty old reports – turns out ST was pretty funny back in the day. "Tusk force", hurhur.
6. Blue Elephants – A fight against cancer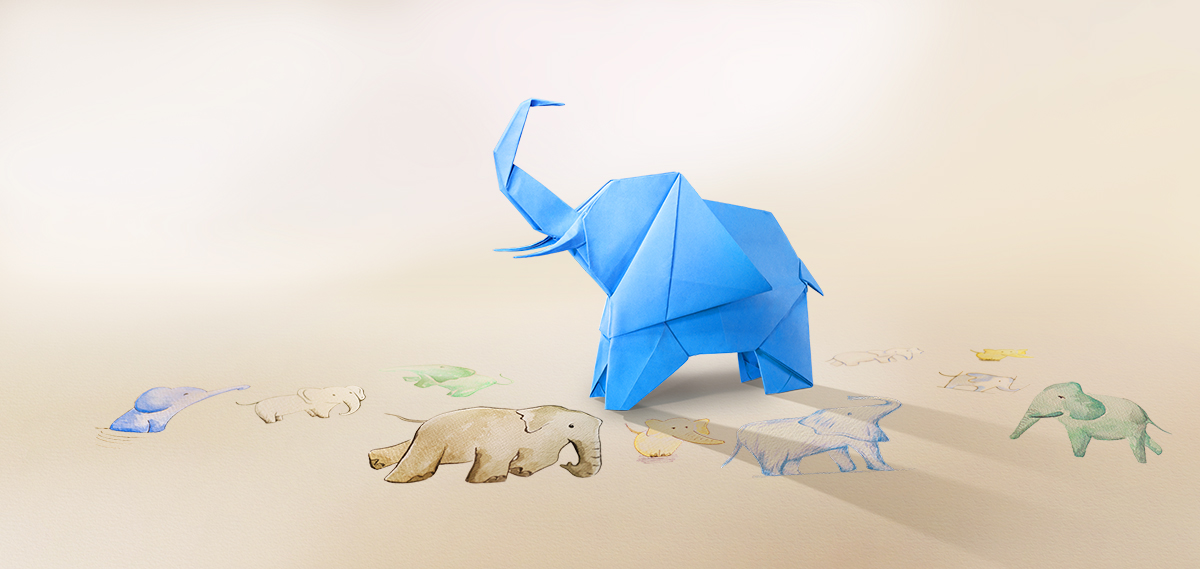 You've heard about paper cranes that mean a hope for peace. But how about paper elephants? According to insurance company AXA, blue origami elephants are their symbol of strength for the fight against cancer.
Not convinced? Well, they're donating $1 to the Singapore Cancer Society for every blue elephant you fold (or try to fold).  And because Singaporeans love being number one so much, AXA will also be gunning to breaking Singapore's book of records for 'Most number of origami elephants folded' – though we are pretty sure it doesn't exist yet.
Just head on down to NEX  mall's main atrium at 23 Serangoon Central, from 17 – 21 August Wed – Sun. Join in the charity event, "The Blue Elephant Parade Event"
Oh, and watch this video while you're at it.
This article was brought to you by AXA Singapore. World Elephant Day is also 100% legit, and you can read about that here.
If you like what you read, follow us on Facebook and Twitter to get the latest updates.
If you like what you read, follow us on Facebook, Instagram, Twitter and Telegram to get the latest updates.