"Almost Famous" is a new feature interview series on Mothership.sg. Starting this July, we bring you in-depth stories of people who could be more famous, with a new interview released every fortnight.
This is part two of an exclusive wide-ranging interview we did in April with Ai Takagi and Yang Kaiheng, the couple behind now-defunct socio-political site TheRealSingapore.com. Read the first part, where they talk about TRS, here.
"Love at first sight? I don't believe in that," says Ai.
She's talking about how she and her husband Yang met, despite how quickly it happened -- they moved in together less than a month after meeting.
That's how comfortable and easy-going they were with each other -- they knew they were right for each other and they made a practical decision.
"To be fair, we're quite a modern couple -- we were students, saving money. It was cheaper to just move in together. That time (Yang) was renting an apartment in uni (and) student accommodation was quite expensive, so he moved into my flat. I had a good deal — we had a whole house to myself."
We met the pair at an equally casual location: a coffee shop along a busy road in Ang Mo Kio on a hot Friday afternoon in April. There, we discussed the now-concluded TRS case, their new business — also shortened as TRS — and their backstory.
In any case, their laid-back behaviour in no way gives the impression that they were in a week's time to be parted by a jail sentence — and about three months later, not be able to see or communicate with each other at all for likely the entire second half of this year.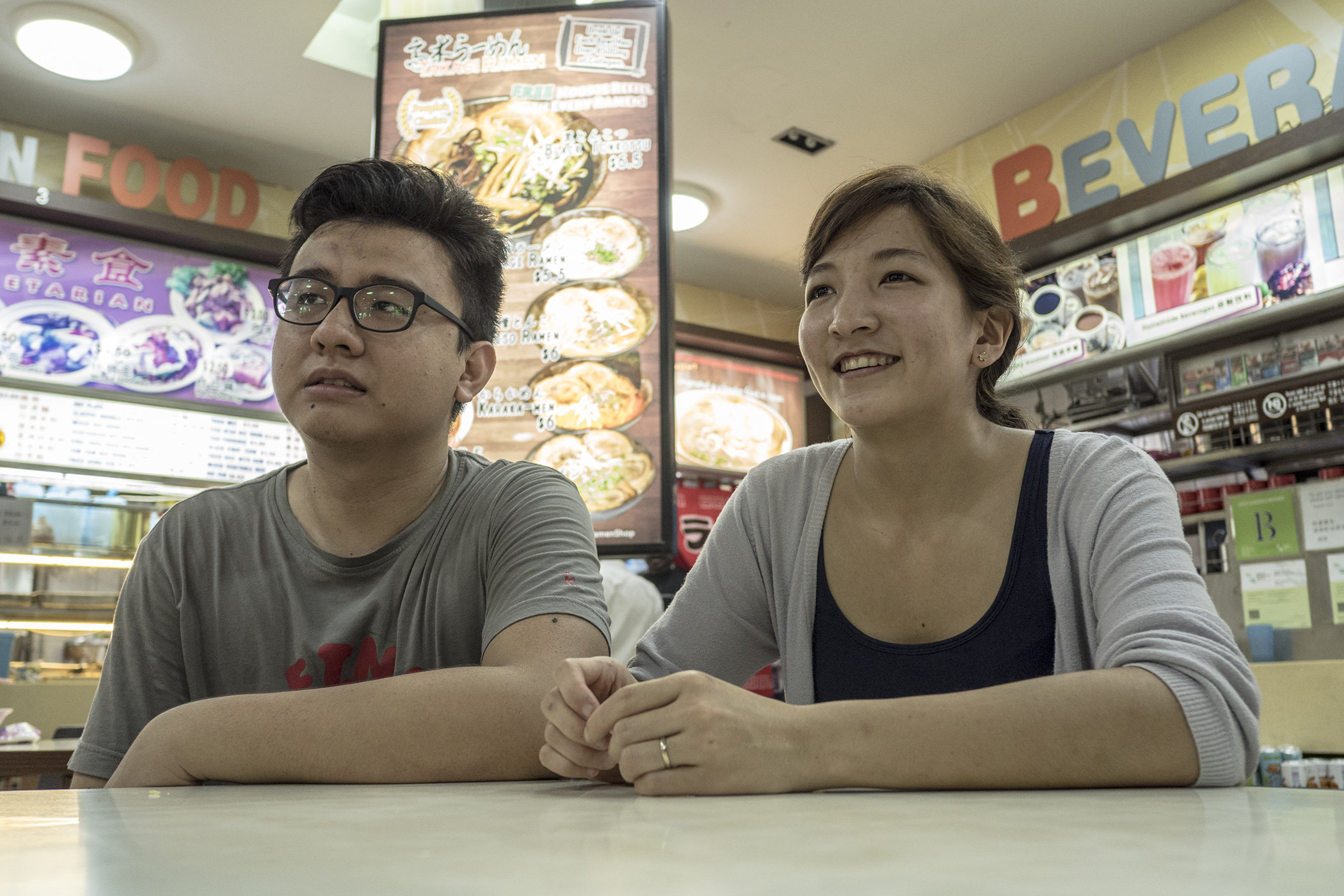 As casual as they come
Takagi says the speed at which they happened could reflect the Australian culture of most people moving out of their homes by the time they turn 18.
"Some parents, when you turn 18, they charge you rent! It's really normal," she says. "We faster find friends and we move out together."
Takagi initially shared rent for a house her friend's parents owned. Her friend moved to America and her parents didn't bother finding other people to rent the additional rooms in the house to. Hence, she earned extra income by subletting Yang's rented apartment as well as the extra rooms in the house they stayed in.
Perhaps it was there that both of them discovered their mutual business savviness — neither of them were studying business or finance.
They told us they had "a very boring relationship", but things moved pretty fast between them, with Takagi spending all her school holidays in Singapore with Yang's family, and the two sets of parents meeting in Australia in 2013.
Now married, they live in Yang's family's HDB flat in Sembawang with his parents.
From keyboard warriors to ramen-cookers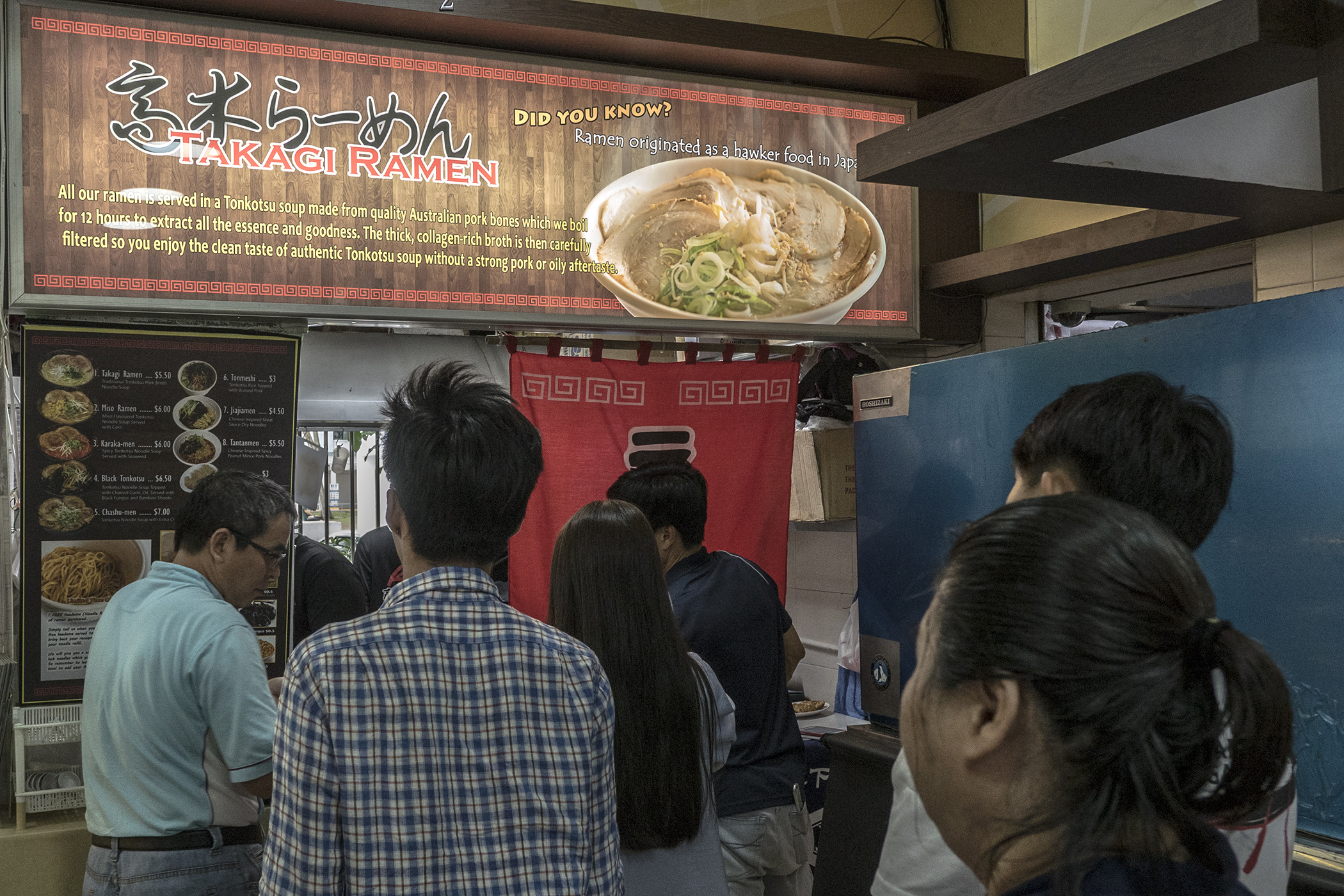 After snapping a few photos of the couple around the area, we move to settle down at a corner table to talk properly — throughout our conversation about TRS, a stream of hungry customers continues to flow to their flagship stall, even though the lunch peak period has passed more than an hour ago.
If any of the coffee shop staff, regulars or the pair's fellow stallholders knew about Yang and Takagi's checkered relationship with the law, no signs of concern as a result of this awareness exist whatsoever. At one point early in our conversation, a plate of rojak is served to our table, with the gentleman serving it waving away money, insisting that "Jack" has already picked up the tab.
"Jack" turns out to be the uncle sitting at the next table, who acknowledges the couple's pleasantly surprised thanks with a friendly wave.
Before much time passes, a drink stall uncle comes by and hands us three cokes and an iced Milo, remarking, "You all talk so much, sure need drink!"
Interestingly, Yang and Takagi share that this experience they've had echoes their shorter-lived tenure at the National University of Singapore law campus in Bukit Timah, one of their initial stall locations that they ended up closing.
"Business was not very good there," Takagi admits, noting that there were less than 1,000 people on campus.
"But we never regret opening there lah, it was good for us to get the hang of it first," qualifies Yang. "It was a good learning experience, and then yeah actually the customers there are much more forgiving," adds Takagi.
Plus, while the students did recognise them and made the link to their defunct site, nobody confronted them about their former careers. The food court management did get a little nervous when news of their case started turning up in the papers, though.
So, how did the pair get started on ramen, of all things?
Takagi says she has always enjoyed cooking, and often made dinner for them both back in Australia.
"I very domesticated," she says with a laugh.
After finding a good noodle supplier from Japan, tinkering with the recipe of cooking the meat, preparing the pork bone broth -- all from scratch -- and figuring out how to boil the eggs, the pair opened up two stalls at the NUS's two campuses, as well as the one we were sitting at.
They devised simple, straightforward processes of cooking and preparing the various ingredients, as well as a system for workflow and division of labour. Next was putting job ads in newspapers and on Gumtree, a free classified ad site, and the couple then found themselves training their six full-time staff (some Singaporean, some Malaysian PRs who had served NS) — none of whom had culinary experience of any kind.
The couple's ability to go from "running around like headless chickens" to planning their business's expansion across Singapore's heartlands as soon as they're both released from jail can only boil down to their sheer entrepreneurial skill and business acumen, evidenced even in their discussion on marketing strategies.
Contrary to what one might think, Yang and Takagi actually do want people to know of their association with TRS the site, and TRS the ramen business.
"For example, you know the Eighteen Chefs, the story behind them, and so every time you walk past one maybe with your friends, you'll say 'oh this one started by the ex-convict', then it's in your mind," says Takagi. "If there's a story you can link to it, you're more familiar with it, and you're more likely to eat it."
She even links the idea of the general craving people have for information, and food:
"The more people hear about you, the more people (will come); and then people love information, so the more you, like, give them about this, even for food business it's very important... This kind of thing, you know, it's not something a lot of hawkers do; hawkers, they just sell food — food nice, will sell, but it can't attract new people, if people don't hear about you."
A wedding in a rehabilitation centre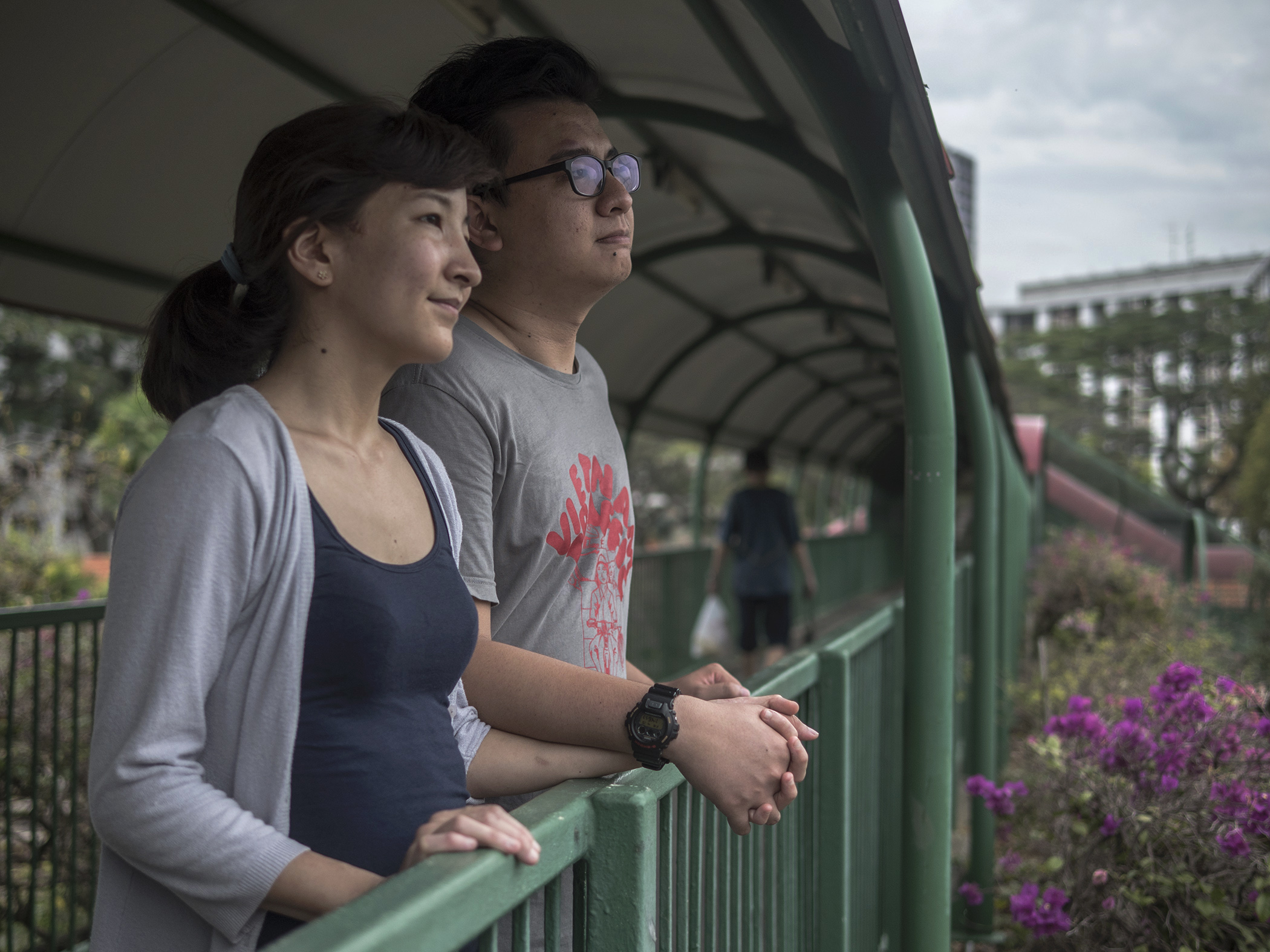 We also learned from the couple that they tied the knot in October last year, at a rehabilitation centre Yang's father had been moved to from the hospital in Singapore.
"We got a solemniser to come to my dad's rehab centre... at that time he only just moved there but wasn't ready to go home yet," says Yang. "We put him on a wheelchair, and got him downstairs, got some flowers there, to sign (the marriage registry certificate) there," adds Takagi.
Would they want to do a wedding reception?
Yang says their parents both would like to have one, but Takagi chimes in to say they don't have such plans -- apart from saving money to afford ongoing medical costs for Yang's paralysed father, they also need to fund Takagi Ramen Shop's expansion in the future, and prepare for "rainy weather".
The couple's wedding ceremony would have been quite poignant, taking place in a medical facility — we also learned that Yang's family doctor was the late Lim Hock Siew.
He plays it down quite heavily, though, describing his family's relationship with the former longtime Internal Security Act (ISA) detainee as "friend friend".
We'd think Yang's family's friendship with the late Lim runs a bit deeper than that, though — he, Takagi and his family attended his funeral back in 2012.
And speaking of politicians, we wanted to add the amusing fact that the couple seems to have great amounts of respect for the one MP who kickstarted their four-year online career: Tin Pei Ling.
Yang says he feels Tin "has proven herself to be quite a good MP", while Takagi adds she notices she is "very on the ground; all the people in MacPherson really like her". They even go as far as to say she is a "role model MP for the younger generation".
"Our views will change lah," says Yang. People in general, he adds, can change their view of others over time, especially with the surfacing of new information.
Meanwhile, what the future holds for this almost-famous couple is uncertain — Takagi says she goes where life takes her, remaining open to focusing on the ramen business, or if it doesn't work out, she might return to Australia to complete her law degree.
Either way, they stress that they do want to live here despite all that has happened, although both do admit they're not sure they can, and will have to see what happens on their release from prison.
Read the first part of this interview with Yang and Takagi here.
All images in this story (apart from the embedded posts from Instagram and Facebook) are by Lim Weixiang for Mothership.sg.
If you like what you read, follow us on Facebook and Twitter to get the latest updates.
If you like what you read, follow us on Facebook, Instagram, Twitter and Telegram to get the latest updates.