Over the weekend, photographs of two girls posing happily for mugshots have been shared widely on social media.
Long story short: On June 16, the girls had taken merchandise from a shop in Bangkok's Platinum Fashion Mall that was unattended and left the mall without paying. Their actions were caught on CCTV and footage of the act was circulated in a group chat comprising 1,000 retailers in Bangkok.
According to The New Paper, the girls were subsequently tracked down and brought back to Platinum by the shop's attendant and her friend. They were then made to take mugshots by the mall's security personnel.
They were reportedly told to pay 5,000 baht (S$190) as compensation. After the case was closed, the girls claimed that was when they posed for photos making light of their temporary detention.
One of the girls had allegedly posted on Instagram a picture of her taking the mugshot with the caption: "MUG SHOT HAHAHAB tfw you steal 390 baht of clothes and they bring down all and make you pay 5000"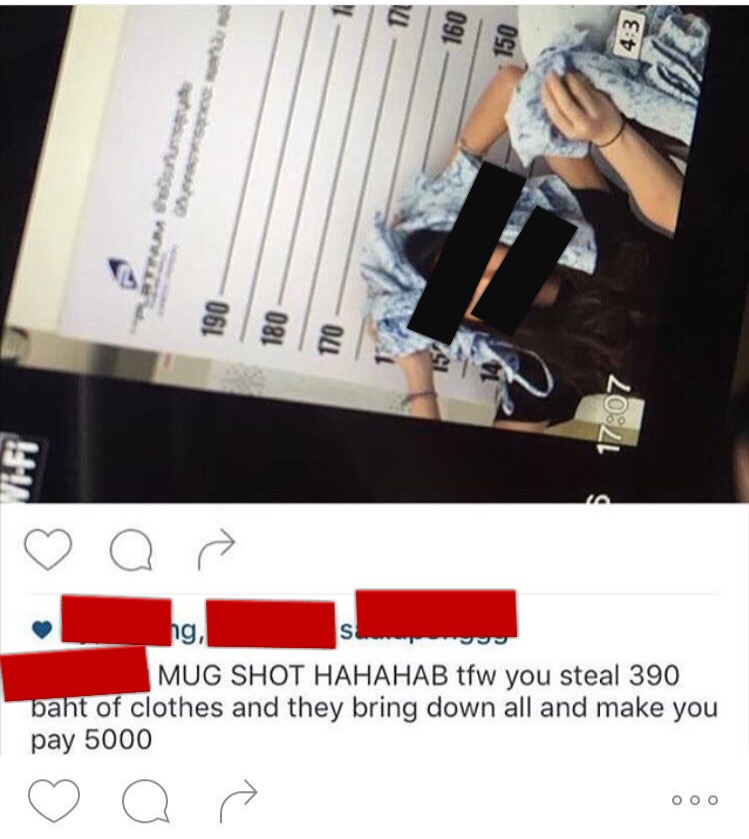 In their defence, one of the girls claimed the security guard handling the case was light-hearted and casual about the incident.
However, the girls' lack of contrition during the proceedings seemed to have rubbed people the wrong way and this led to one Auk Thanima sharing photographs of the girls posing with the stolen merchandise on Facebook: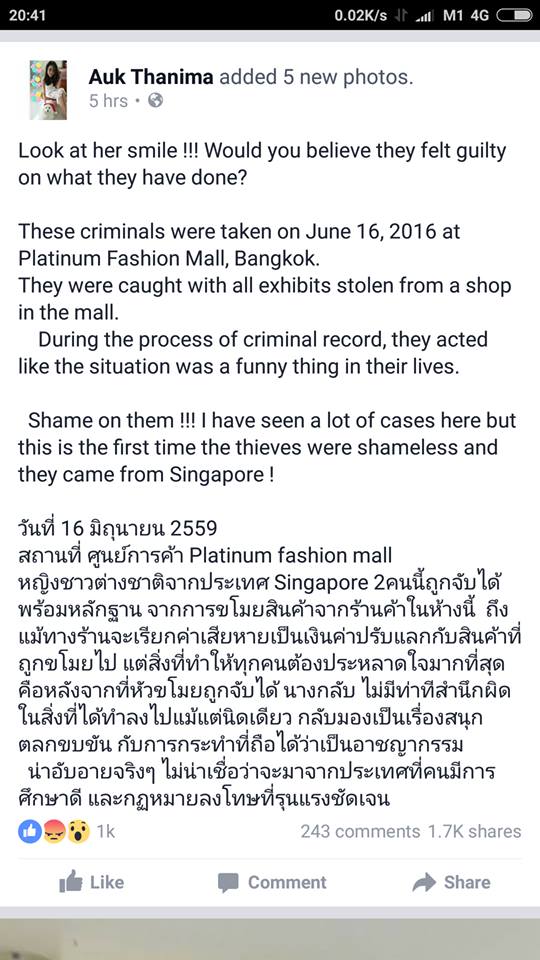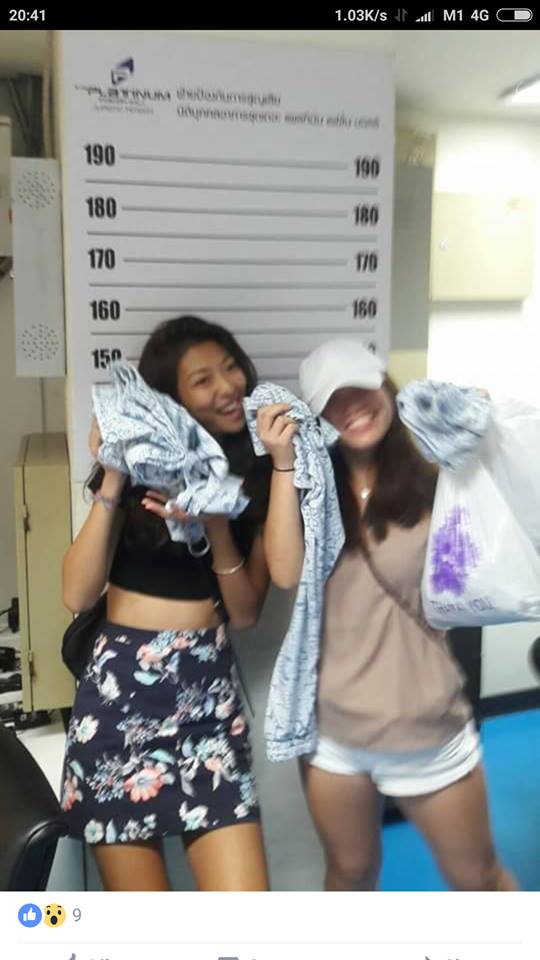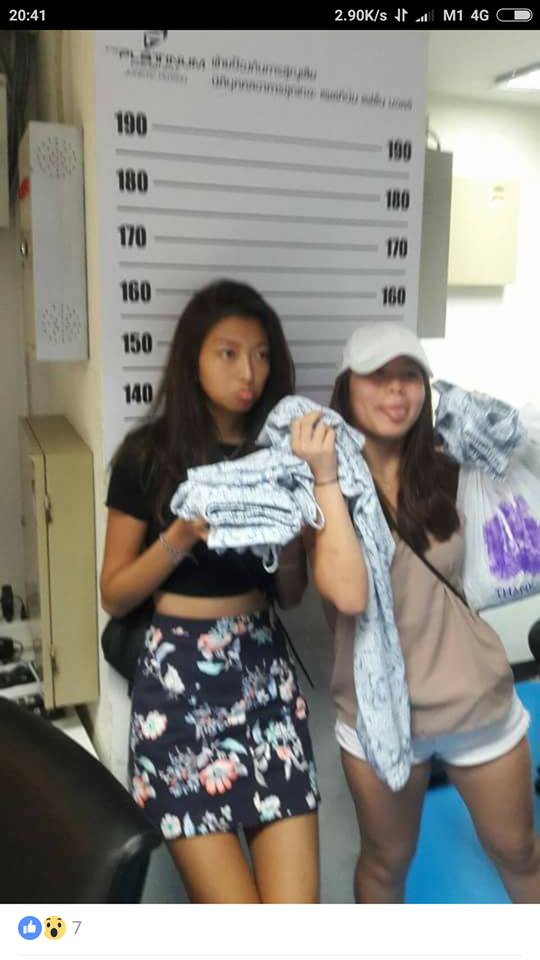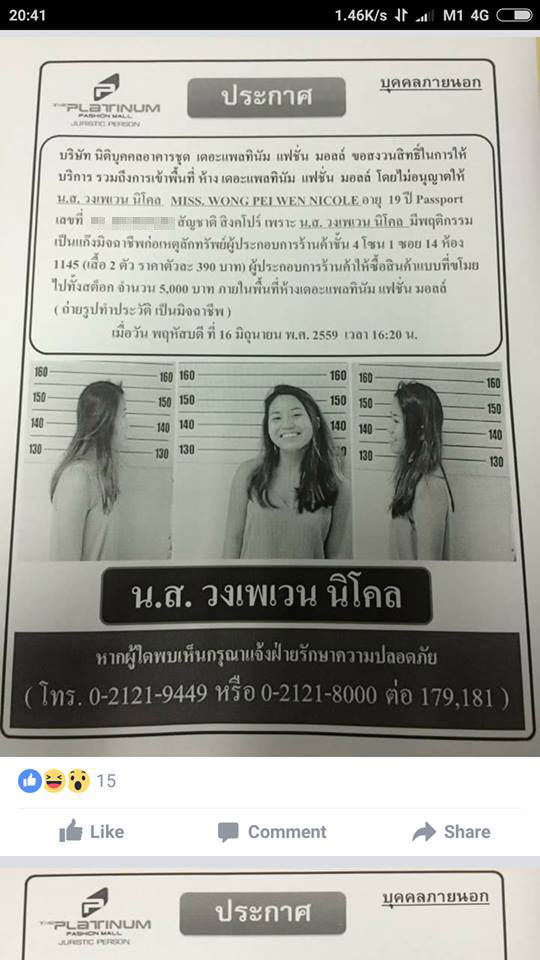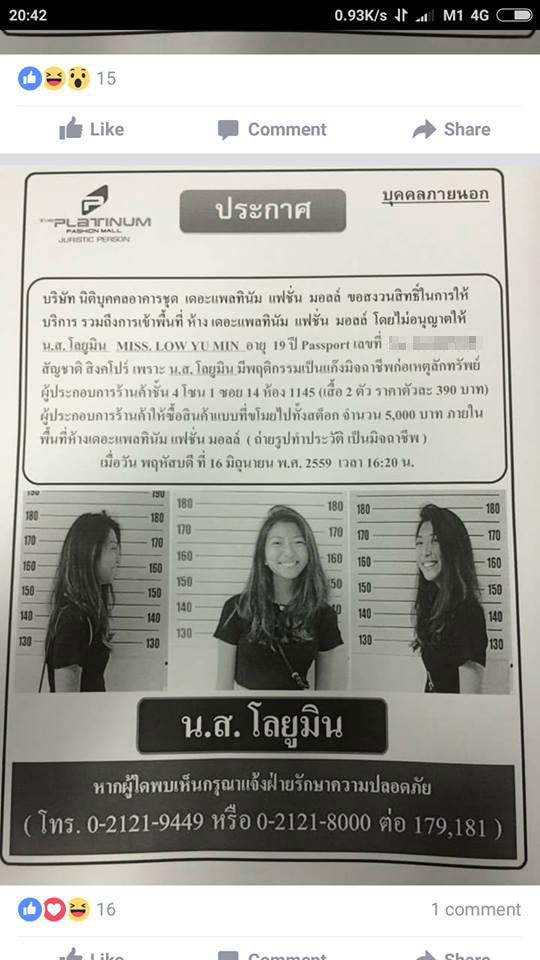 The girls, both of whom were 18 at the time of the incident, have since apologised in their interview with TNP.
One of the girls said it was a "stupid" thing to do and that they felt remorseful "for appearing as if we didn't treat the situation seriously."
Here's a one-minute clip of the two girls in the security office, uploaded by Facebook user Vichayaporn Phongkeha:
If you like what you read, follow us on Facebook and Twitter to get the latest updates.
If you like what you read, follow us on Facebook, Instagram, Twitter and Telegram to get the latest updates.