Singapore Press Holdings (SPH) -- publisher of many newspapers, such as The Straits Times, The Business Times, The New Paper, Lianhe Zaobao, Berita Harian, and magazines (Her World) -- has made several changes to its leadership team that will take effect from today.
It announced the appointments of two Deputy CEOs -- Patrick Daniel and Anthony Tan -- and the appointment of a new Editor-in-Chief of SPH's English/Malay/Tamil Media (EMTM) group, ST's editor Warren Fernandez.
But some netizens were just obsessed with Sumiko Tan, the current deputy editor, who will be promoted to become ST's executive editor.
Poet Gwee Li Sui

Ambassador-at-Large Bilahari Kausikan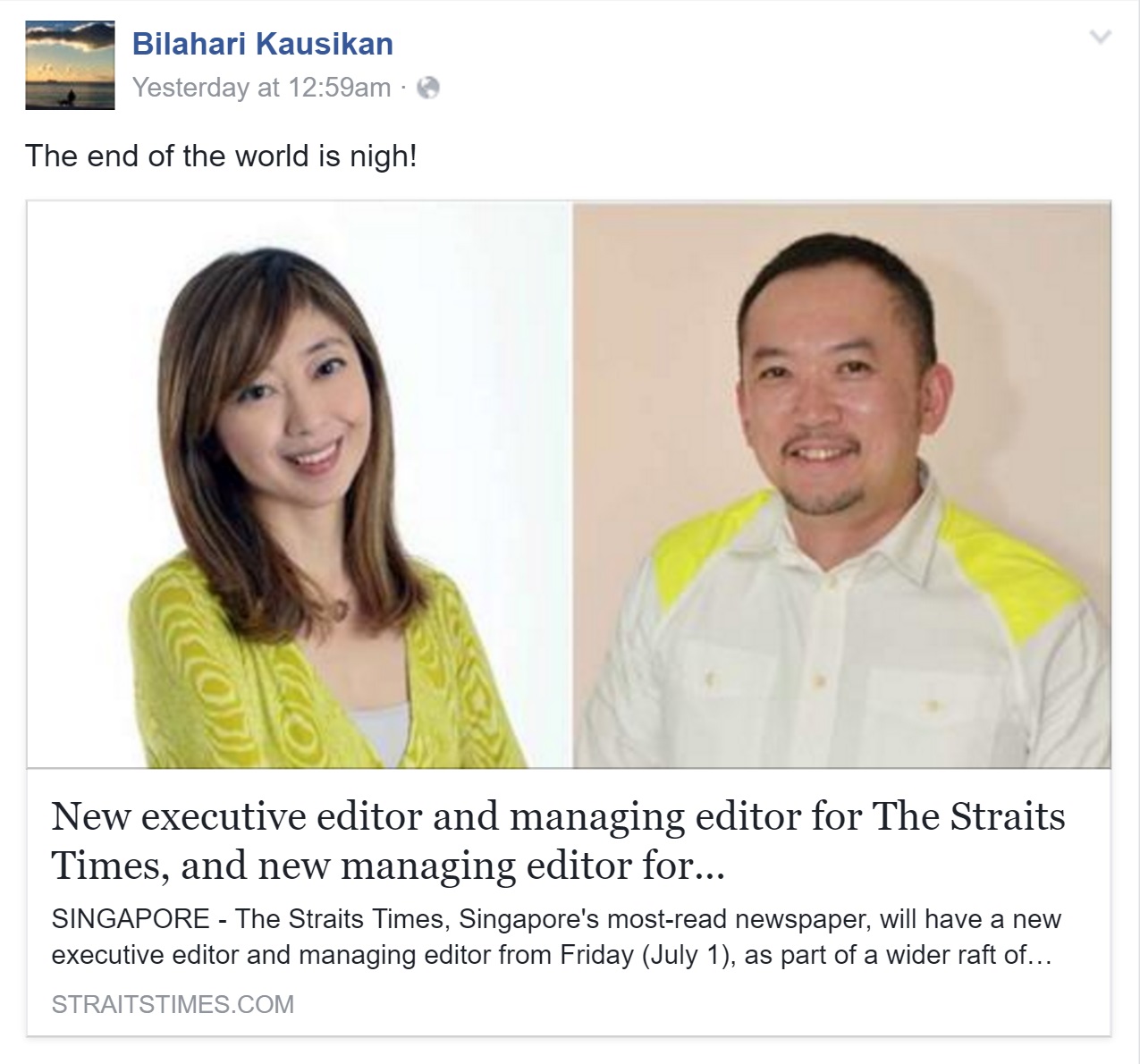 Socio-political site The Middle Ground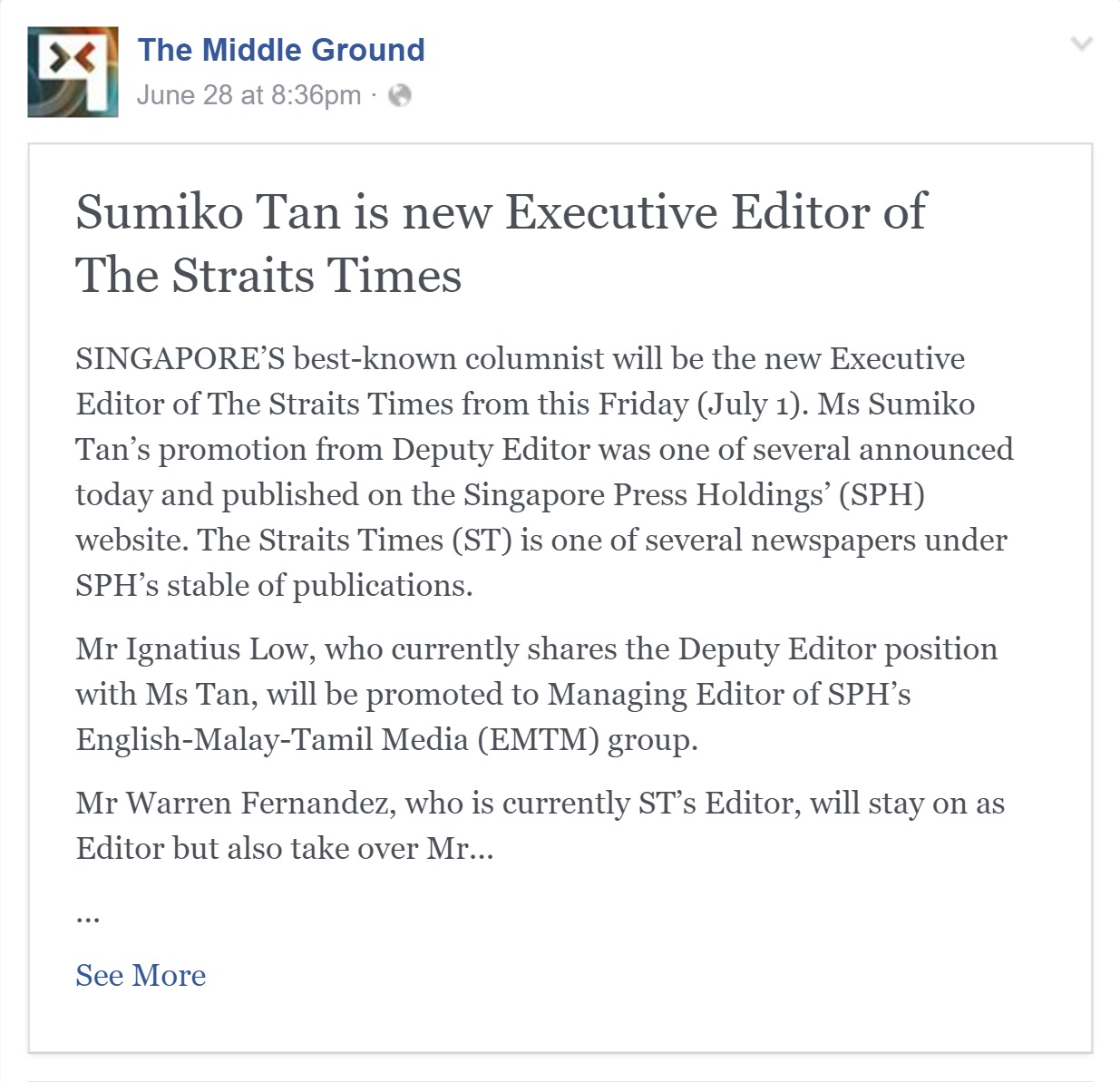 Why such strong views? Over the years, Singaporeans were inundated with regular updates in the Sunday Times column on Sumiko Tan's single life, her married life, and her (generally uneventful) life.
But Singaporeans shouldn't be too quick to judge our own Carrie Bradshaw, for ST's role as an executive editor is not merely about writing these lifestyle columns.
Moreover, the sound and fury over Sumiko Tan's appointment meant that we are missing an important development at SPH -- the rise of another Tan: Anthony Tan.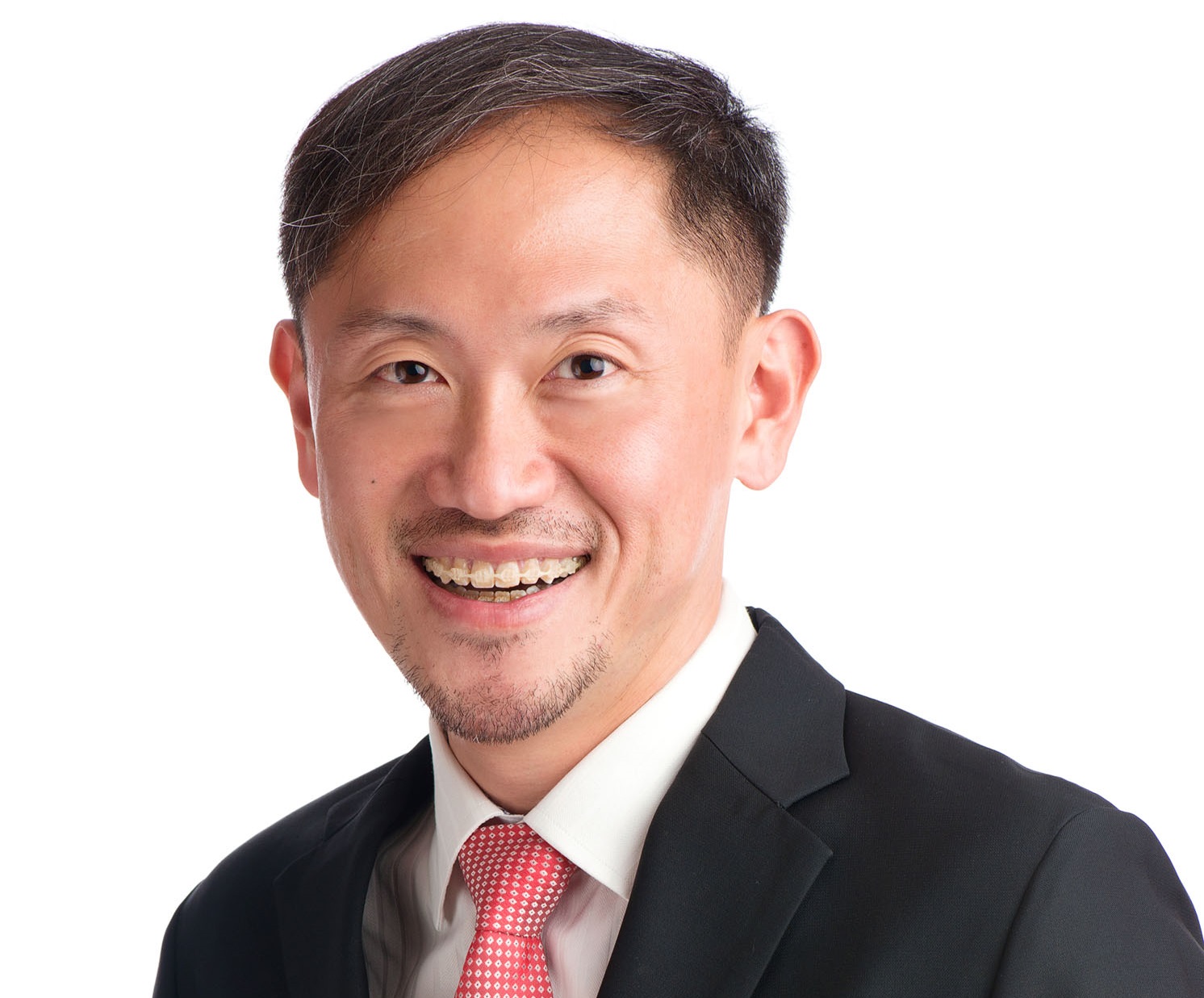 Yeah, this guy.
Anthony Tan, whom we will refer him as AT from now on, is currently the number two/ three man at SPH, alongside fellow Deputy CEO Daniel.
He is only 43, 18 years younger than Daniel, and seven years Fernandez's junior.
This is a tremendous rise for a guy who joined SPH slightly more than a year ago on Feb. 1, 2015.
As the Deputy CEO, AT will oversee the following divisions: Production, Circulation, Corporate Development, Finance, Human Resources and Administration.
He will continue to lead the Chinese Media group (CMG) and Media Strategy & Analytics Division (MSA).
So who is Anthony?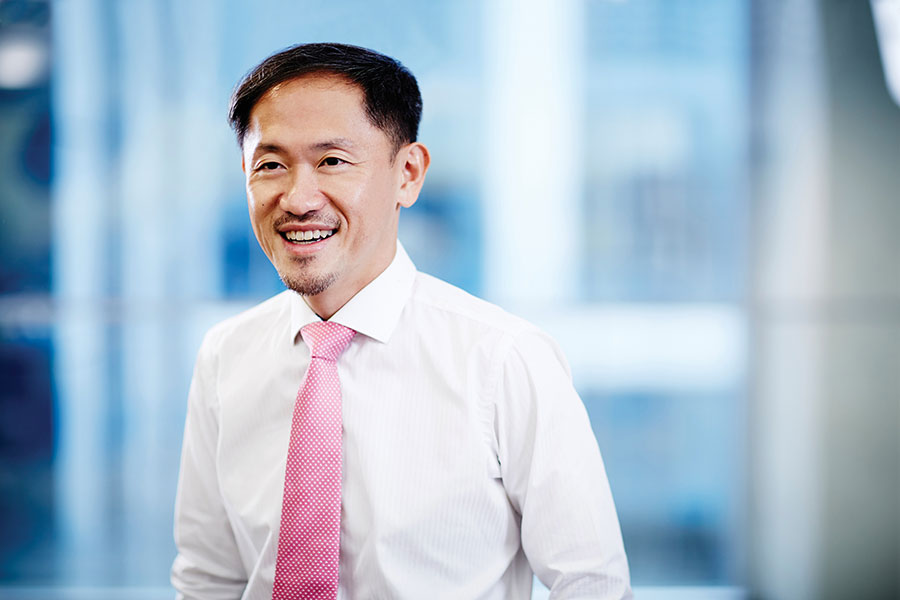 AT was the Executive Vice-President, CMG and the Head of the MSA before his new appointment.
Prior to joining SPH, he was Deputy Secretary (Policy), Ministry of Health and concurrently Special Assistant to the late founding Prime Minister Lee Kuan Yew.
In fact, we noticed a few similarities between the current CEO Alan Chan and AT.
- Both were the Principal Private Secretaries to the late founding Prime Minister Lee Kuan Yew: Chan was the PPS from 1994-1997, while Tan was the PPS & Special Assistant from 2011-2014.
- Both are well-versed in Mandarin: Chan had been reading Chinese newspapers, magazines and books since the age of six and supported Lee during the hiccups and negotiations regarding China-Singapore Suzhou Industrial Park (SIP) project. Chan also led the Ministry of Foreign Affairs' China desk after his stint as PPS.
AT is, of course, the leader of CMG, in charge of newspapers such as Lianhe Zaobao, Lianhe Wanbao and Shin Min Daily News; and SPH Radio's Chinese radio station, UFM100.3. AT was also in charge of helping to establish LKY Fund for Bilingualism.
In fact, he told The Straits Times in January 2015 that he decided to take up the challenge at SPH, "given my interest in the Chinese language and culture".
- Both spent a long time at the civil service: Chan worked in the Government for 25 years and some of his previous appointments included Permanent Secretary of the Ministry of Transport, Deputy Secretary of the Ministry of Foreign Affairs and Director of Manpower, Ministry of Defence.
AT spent more than 15 years in the government and served in the Ministries of Finance, Home Affairs, Manpower as well as the People's Association.
What else do we know about Anthony?
As a former civil servant, AT has been rather media shy.
However, we can understand a little more about him from a chapter to a book that he contributed on the late founding PM Lee Kuan Yew (Up Close with Lee Kuan Yew: Insights from colleagues and friends) this year.
Below are some choice quotes from him about LKY:
- "Mr Lee also expected his staff to be absolutely punctual. As his former PPS, we had not realised how much Mr Lee had rubbed off on us until we got together to celebrate his 91st birthday in September 2014. Dinner was at 8pm, but by 7.45pm, all seven of us who had served him over a span of three decades had already gathered outside the dinner venue."
- "When Singapore Press Holdings was preparing to publish Mr Lee's book on global affairs in mid-2013, the editorial team proposed titling it 'Lee Kuan Yew: My View of the World'. But he quickly insisted that he could not profess to know eveything about world matters." LKY changed the title to "Lee Kuan Yew: One Man's View of the World".
- "This is also how I will remember him (LKY) - a dedicated father, a caring boss and an unwavering patriot".
After leaving the civil service as the number two man at MOH, this newly appointed number two man at SPH may well be the number one man soon.
Additional research by Ng Yi Shu.
If you like what you read, follow us on Facebook and Twitter to get the latest updates.
If you like what you read, follow us on Facebook, Instagram, Twitter and Telegram to get the latest updates.