If you've ever taken a look at the hands of one of your grandparents, you'll realise that there are many stories behind the wrinkles, scars and roughness — of hard labour, perhaps, or a legendary near-death accident he or she looks back and laughs about.
Singaporean photographer Alan Lim took this idea one step further, and photographed several of our elders (aged 80 and up) — bear in mind these folks have been through World War II, pre-independence days — for a project he calls "Tell-tale lines".
One of the photographs have received an Honorable Mention for portraits at the 2015 Monochrome Awards, an international black and white photography competition, too.
Here are four of the people Lim features in his exhibition:
1. Tang Siew Hong, 86 years old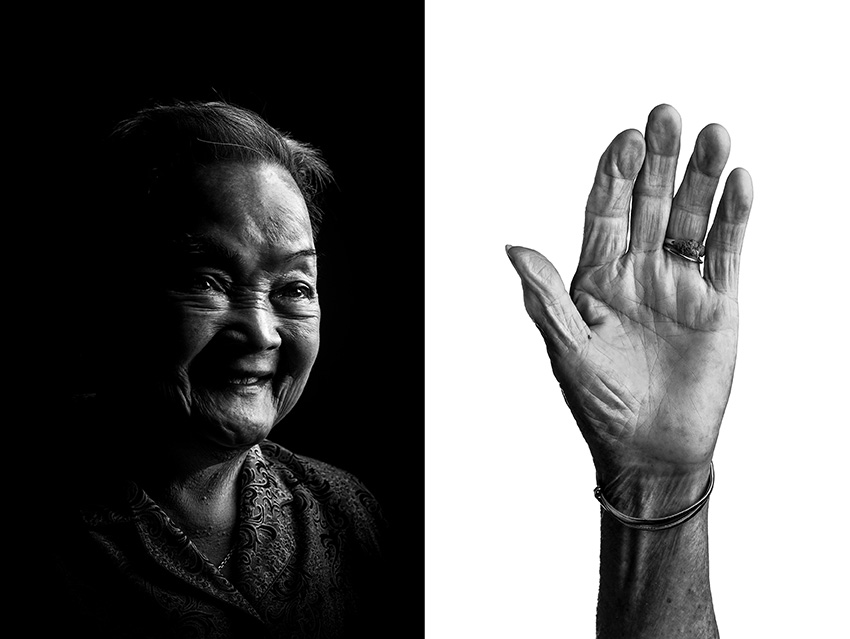 Tang came to Singapore from a county called Dangtu in a province called Anhui, in China.
She arrived in Singapore in her teens and found herself a job as a freelance laundry washer. After working for more than 20 years, she then took on a job as a cleaner in Suntec City over another two decades.
It was only after she suffered an injury to her arm that she eventually retired.
2. Ng Ee Bak, 89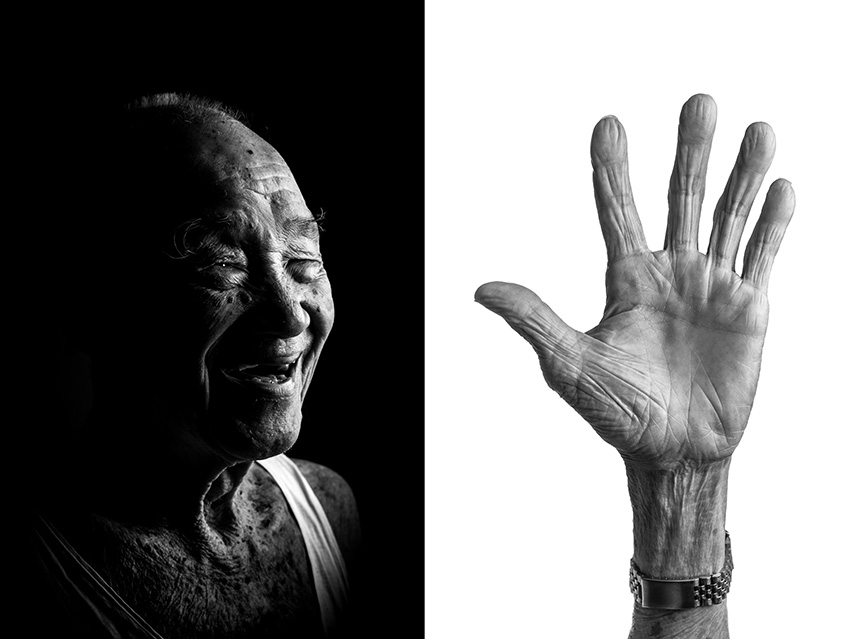 Ng came to Singapore from Malaysia to escape the Japanese during the Second World War at the age of 10.
He made a living as a fisherman when he first arrived in Singapore. Later he worked in the construction line and was involved in public housing for more than 60 years.
Once, when he was already in his 60s, he fell from the third floor of a construction site. He was miraculously unharmed, though, and continued his work. His last job was as a hawker selling noodles in Bendemeer Road.
3. Wong Ah Woon, 89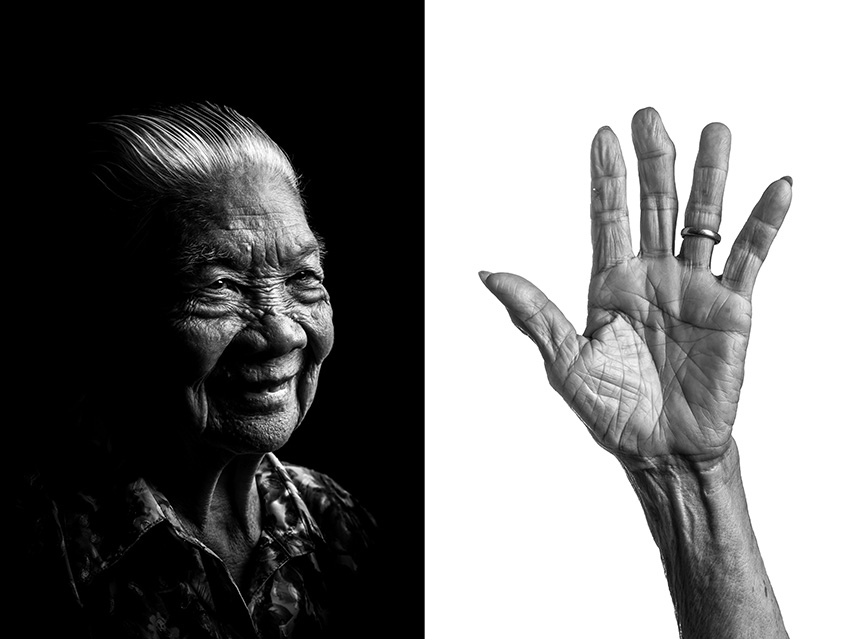 Wong came to Singapore from a county called Shihui, located in the western central part of Guangdong in China.
When she was 21, she started work as a Samsui woman, carrying out backbreaking labour at construction sites ranging from Thomson Road and Tekka to the Shangri-La and Marco Polo Hotels.
All the money she earned was sent back home in China to support her family.
4. Mow Ah Chong, 92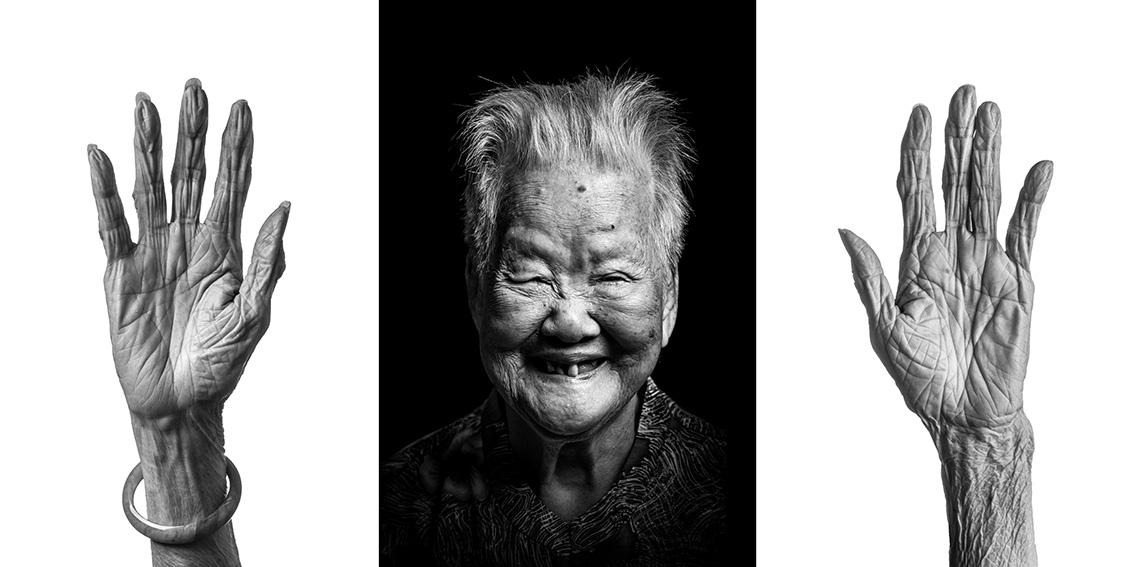 Mow hails from a district called Dongguan in Guangdong. Arriving in Singapore in her early 20s, she made a living as a farmer, selling the vegetables from her farm in Potong Pasir to the local markets.
Farming life was arduous, and she recalls a flood in her area that killed three people.
She retired after 30 years of work to stay home and care for her family.
"Tell-tale Lines" will be exhibiting at the German Centre from May 26 through July, between 9am and 7pm daily. Admission is free.
Top and all photos courtesy of Alan Lim.
If you like what you read, follow us on Facebook and Twitter to get the latest updates.
If you like what you read, follow us on Facebook, Instagram, Twitter and Telegram to get the latest updates.