Some 1,200 fans watched former Liverpool and Arsenal winger Jermaine Pennant's debut for Tampines Rovers.
The number of people at the Jalan Besar Stadium to watch the Stags' friendly match against Hougang United was nearly three times the number of people at most S-League games in 2015.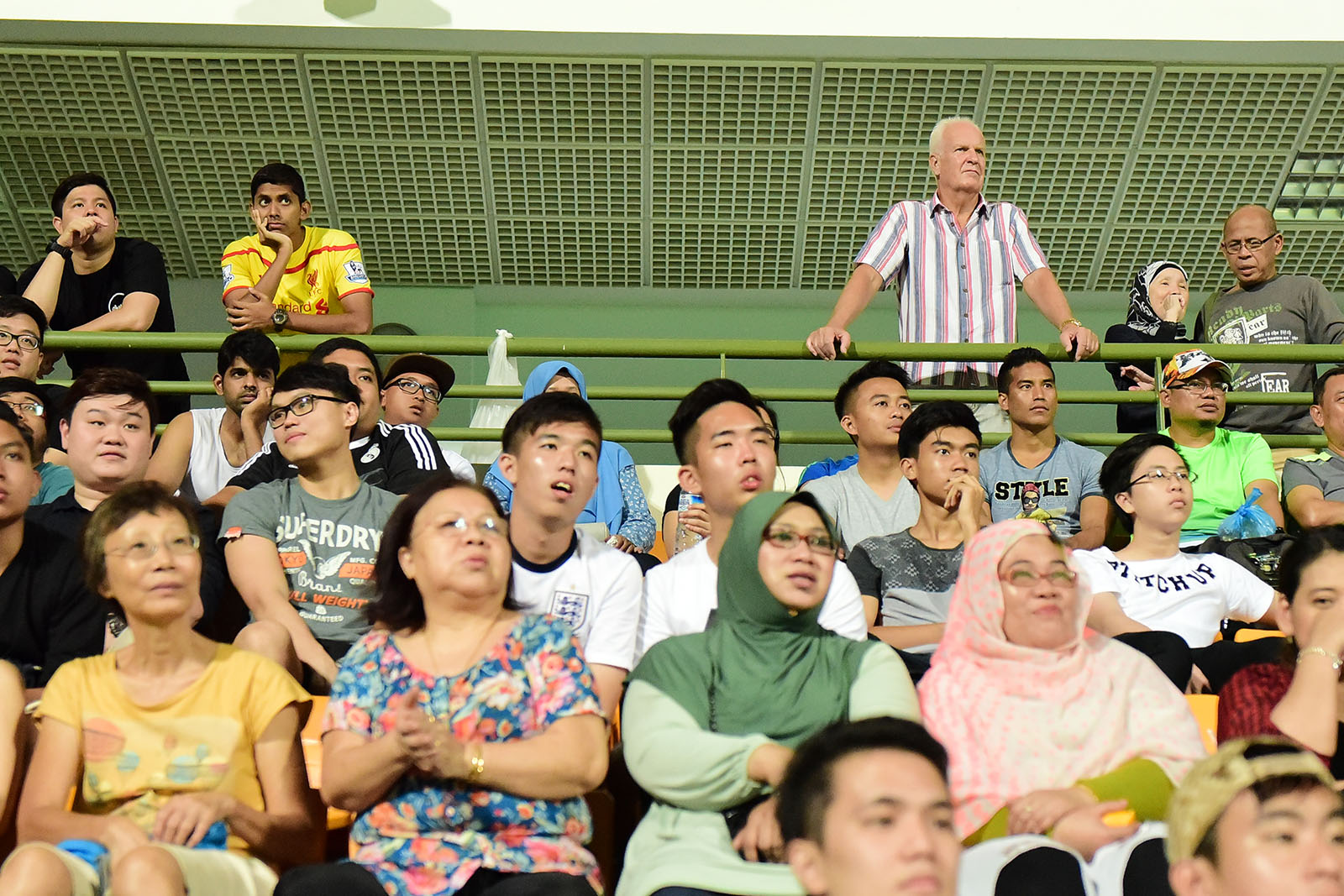 Even Bernd Stange, coach of our national football team was there.
Below are five video highlights of the match:
1st Half
Tampines Rovers 1 Hougang 0 (Fazrul Nawaz 34th min)
Pennant started on the bench, talking to his potential new teammates.
It was a competitive first half.
The quality of play has definitely improved with the return of the LionsXII players to the league.
2nd Half
Tampines Rovers 2 Hougang 0 (Fazrul Nawaz 34th min, Shakir Hamzah 73th min)
And came out in the second half to contribute with an assist for Tampines' second goal.
Apart from the assist, Pennant, who ran the S-League's 2.4km test in 8 minutes 45 seconds on Friday, looked like he hardly got out of second gear.
He still managed to impress with neat touches and good vision, threading a couple of through balls behind Hougang defence.
A Through Ball
A Cross Field Pass
End of Match
The atmosphere after the game said it all.
This was what Pennant told The New Paper after the match:
"I've heard that love for the local game here has died a bit and it's great to see so many fans turn up to watch the team. I want to help rebuild local football here"
Pennant is doing and saying all the right things in Singapore this week.
If you like what you read, follow us on Facebook, Instagram, Twitter and Telegram to get the latest updates.