Follow us on Telegram for the latest updates: https://t.me/mothershipsg
Do you feel like a marshmallow on a BBQ pit?
Well, because the 24-hour weather forecast for Singapore on Saturday, May 13 showed that temperatures will be between 26°C and 37°C.
The high of 37°C was almost reached in some areas on Saturday afternoon in central Singapore, such as Ang Mo Kio, where local temperatures soared.
As of 4pm, the temperature recorded in Pulau Ubin was 34.2°C and 33.8°C in Ang Mo Kio, according to the Meteorological Service Singapore (MSS).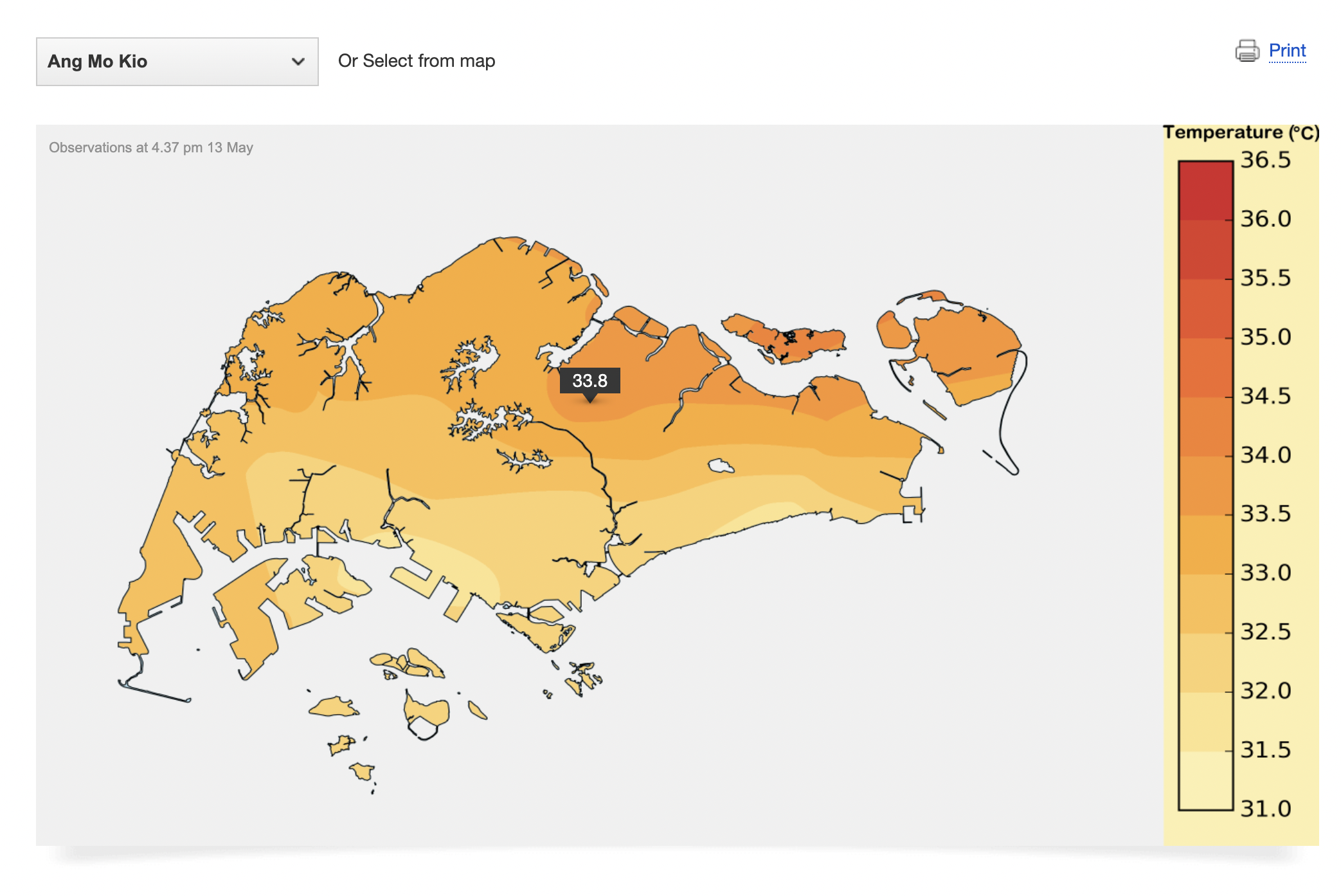 Despite this, Apple weather's report stated that it felt closer to 39°C, due to the humidity.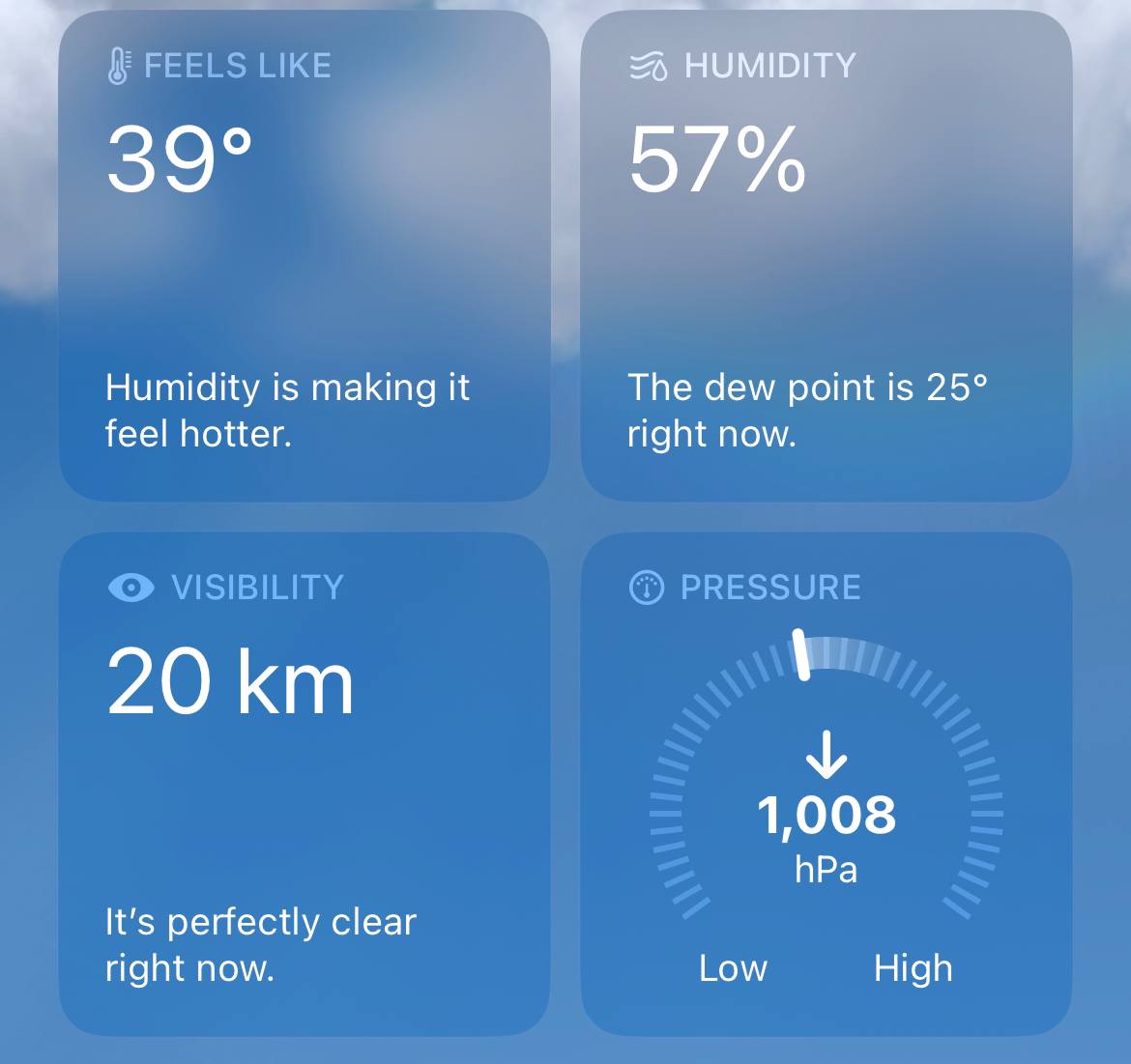 The warm weather can be attribute to the lack of cloud cover in the afternoon.
There was almost zero cloud cover in the Southeast Asia region at 2pm.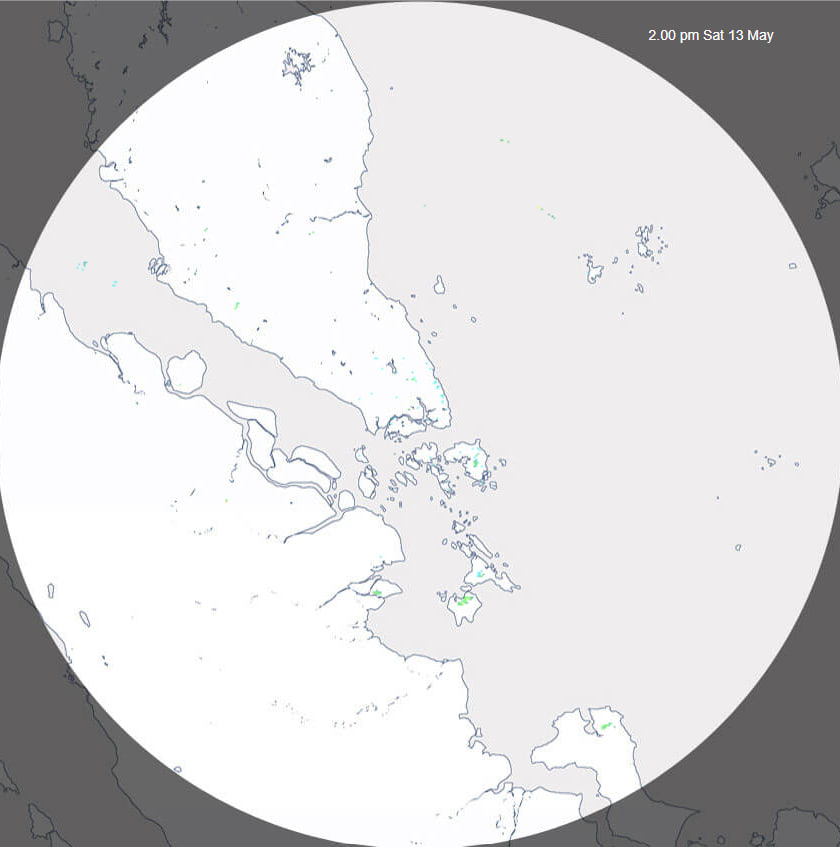 The National Environment Agency (NEA) said on May 13:
Several locations across the island recorded temperatures exceeding 36°C today (May 13).

The highest temperature of 37.0°C, the year's warmest so far, was recorded at Ang Mo Kio. This is the highest daily maximum temperature for the month of May, exceeding the previous May high of 36.7°C recorded at Admiralty just last year. It also ties with the all-time record of 37.0°C for highest daily maximum temperature, last recorded at Tengah on April 17, 1983. Singapore's temperature records started in 1929.

The current warm and dry conditions are expected to continue tomorrow (May 14). Short-duration showers are expected next week which may help to moderate the warm temperatures.
According to weather station brand AcuRite, the "feels like" temperature, which is not to be confused with the measurement of the actual temperature, relies on environmental data including ambient air temperature, relative humidity, and wind speed to determine how weather conditions feel to the bare skin.
For example, a day that is very humid may feel hotter than it really is outside.
May will be warm and humid
In its monthly weather forecast report, MSS stated that the first half of May 2023 will continue to be a warm and humid one for Singapore.
Top images via Google Weather & Unsplash. 
If you like what you read, follow us on Facebook, Instagram, Twitter and Telegram to get the latest updates.