Firsthand Takes On: Housing is a new series by Mothership, diving into the topic of housing in Singapore with in-depth articles and videos.
We'll explore the uniquely Singaporean housing system by experiencing it for ourselves, gathering expert opinions, and hearing the perspectives of young Singaporeans, to present the points of view that matter, firsthand.
It was a Friday morning at Holland Close and the Housing and Development Board (HDB) block void decks were flickering with the understated buzz that accompanied the last workday of the week.
I watched as residents filtered out of lifts and staircases to work, while young children formed somewhat orderly queues outside their pre-schools.
The nearby market was the busy centre of activity you'd expect it to be.
Yet, one large space adjacent to the estate offered respite from the bustle, resting under the morning sun in almost dead silence.
Established long before Holland Close was redeveloped into an HDB estate, Shuang Long Shan Wu Shu Memorial Hall and its accompanying cemetery remain oddly out of place in a country that is so meticulously planned.
It is one of the few places in Singapore where living and dead lie side by side, and is notable for its proximity to the HDB blocks that overlook the cemetery.
Yet, superstitions and the superstitious abound, and it got me wondering if houses like the ones in Holland Close may be something of pariahs in Singapore's hot housing market.
As Singaporeans assess their options, do these homes offer better prices due to their unwanted status? Or will their resale value be significantly undermined by what lies underground close by?
Bad Feng Shui
Conventional wisdom seems to suggest that cemetery + dead things = spooky = not really somewhere you want to stay.
But is that really the case?
Just to make sure I wasn't jumping to any inaccurate conclusions, and to do my due diligence as a serious reporter, I consulted Calvin Chong of Ghostbuster — a geomancy and exorcist service in Katong.
Chong has been in the business for 12 years and is a master of Feng Shui and, well, ghostbusting.
He confirmed my suspicion that living next to a cemetery was not ideal, albeit with some caveats.
"It depends on the proximity of the specific unit," he said to me.
"It also depends on the owner. It may not necessarily translate into bad fortune for the people who stay there."
According to Chong, whether a unit is auspicious for its occupants is determined by a combination of factors like what direction it faces and what sector of the building it's in and how these characteristics line up with the resident's bazi (date and time of birth).
A place with bad geomancy though, can be more prone to hauntings.
"The energy is not ideal for the occupants," said Chong.
In any case, if you do find yourself living next to a cemetery, there are always things you can do to remedy any bad Feng Shui you have.
Geomancy masters like Chong conduct on-site audits to get a reading of the location and analyse their client's bazi before conducting Feng Shui sessions.
"It's kind of like seeing the doctor. It's not just what the patient says but the diagnosis is important as well and will determine what needs to be done," Chong explained.
The ghostbuster and his colleagues also help clients with hauntings through exorcisms and Taoist rituals.
So maybe living next to a cemetery isn't exactly that much of a dealbreaker from a Feng Shui point of view.
Living on top of a former cemetery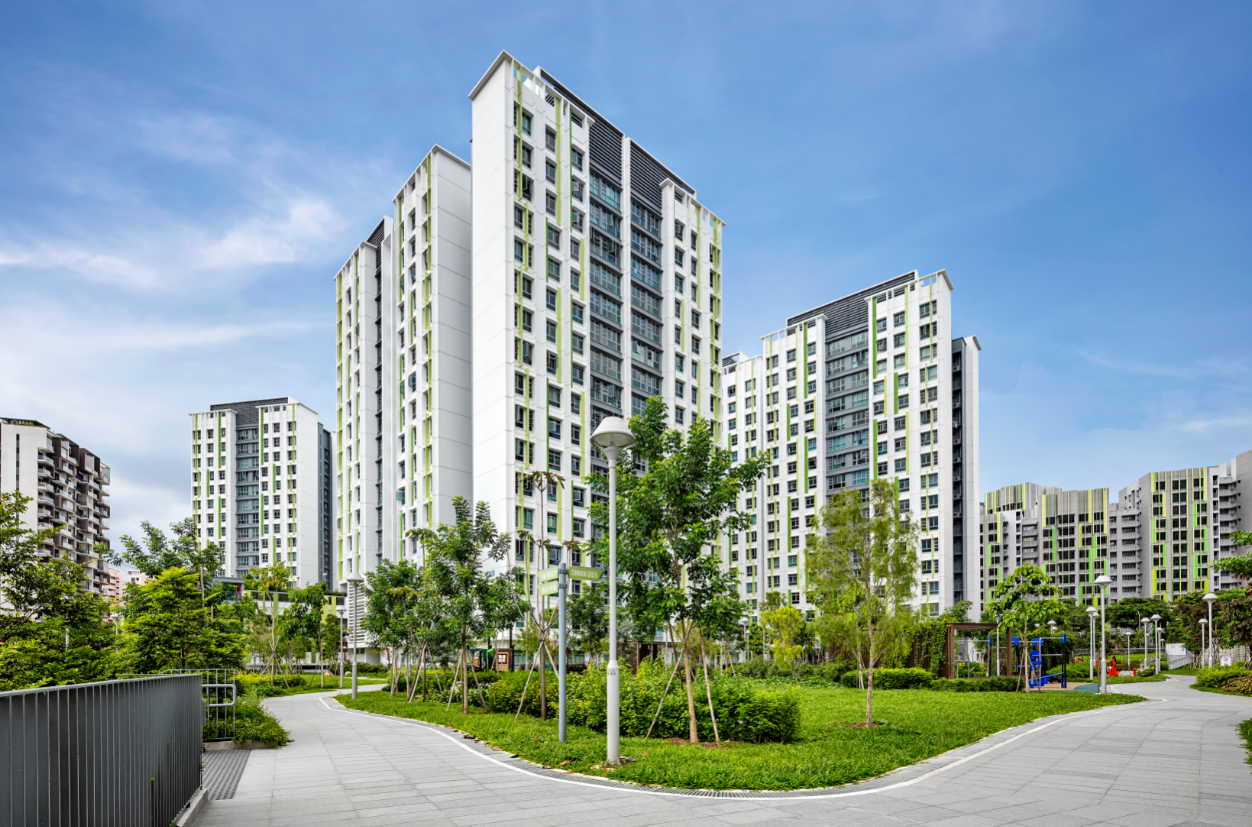 It also doesn't seem like much of a dealbreaker for the many young Singaporeans looking for their first homes.
One of the hottest new towns in recent times has been HDB's Bidadari Estate, which comprises 12 projects.
The most recent launch for projects in the estate in 2021 saw a glut of interested applicants — 3,193 hopeful applicants joined the ballot for 323 5-room units in the ParkEdge @ Bidadari and Alkaff Breeze developments.
Yet, the estate itself sits on the former site of a cemetery.
This was known to all five of the Bidadari BTO owners I spoke to, though it evidently didn't put them off applying for their flats.
Instead when it came down to it, more practical concerns came to the fore.
Denise Tan, 28, grew up in the area and wanted to live somewhere close to her parents.
When it's completed, she'll be moving into a unit in the Bartley Beacon project.
"I used to cycle through that cemetery in the day," she told me.
"It seemed pretty peaceful and not bad vibe-y. Anyways I'm not sure if spirits haunt cemeteries… I feel like their unfinished business would be elsewhere."
Can't argue with that logic, I suppose.
For 30-year-old Andrew Lim, living in Bidadari means enjoying the convenience of amenities and accessibility.
His home at Woodleigh Glen is right next to the MRT station, a few stops from NEX, and a walkable distance from Woodleigh Mall.
Other BTO-ers told me that their decision to ballot for Bidadari Estate projects came down to statistical convenience and opportunity.
While Gabriel Pek, 30, largely prioritised factors like the estate's location over its history, he also chose Bidadari after considering the project's completion time and his chances in the ballot.
Another home buyer, Celine — who declined to provide her last name — said her first-choice home would've been in Dakota. But given the demand for BTOs, she wasn't going to be fussy.
"I guess it's not really easy to get a good number now so for us it was really picking the best of what was available," said the 33-year-old.
In the end, she and her husband managed to get a home in Woodleigh Hillside through the Sale of Balance Flats (SBF) process.
"We wanted a place quicker," she added.
More huat
While most of the homeowners I spoke to above didn't consider themselves too superstitious, Genevieve Chee, 26, belongs to the crowd of Singaporeans that believe in some things that can't be explained by hard science.
"I am a bit superstitious," she said.
"But I was able to look past the fact that it was a cemetery and look at the positives of choosing this BTO."
This included Bidadari Park, and the presence of schools like Maris Stella and St Andrew's nearby.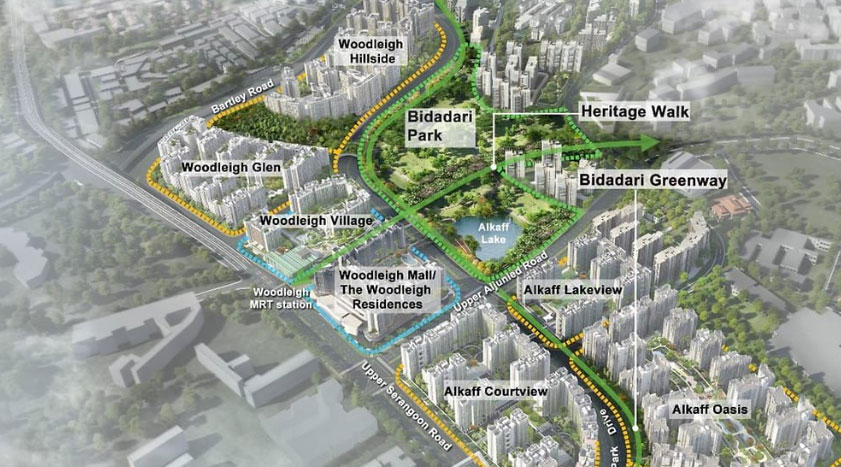 But just to be sure, Chee did consult a Feng Shui master who made some recommendations.
"We did house cleansing and proper prayers before moving in to not offend any spirits. Some of the neighbours here did as well."
It must have done the trick because so far she hasn't experienced anything remotely spooky at home.
Besides, Chee has an optimistic view of living on top of a former cemetery.
"Some people say that cemeteries are more huat," she said to me.
"My friends will ask me why, and I tell them: 'Will you bury your ancestors in a sh*t place or a good place?'

You know all cemeteries got see fengshui one because for Chinese if you are buried in a huat place, your future generations will also huat."
Prime location with amenties for the living and dead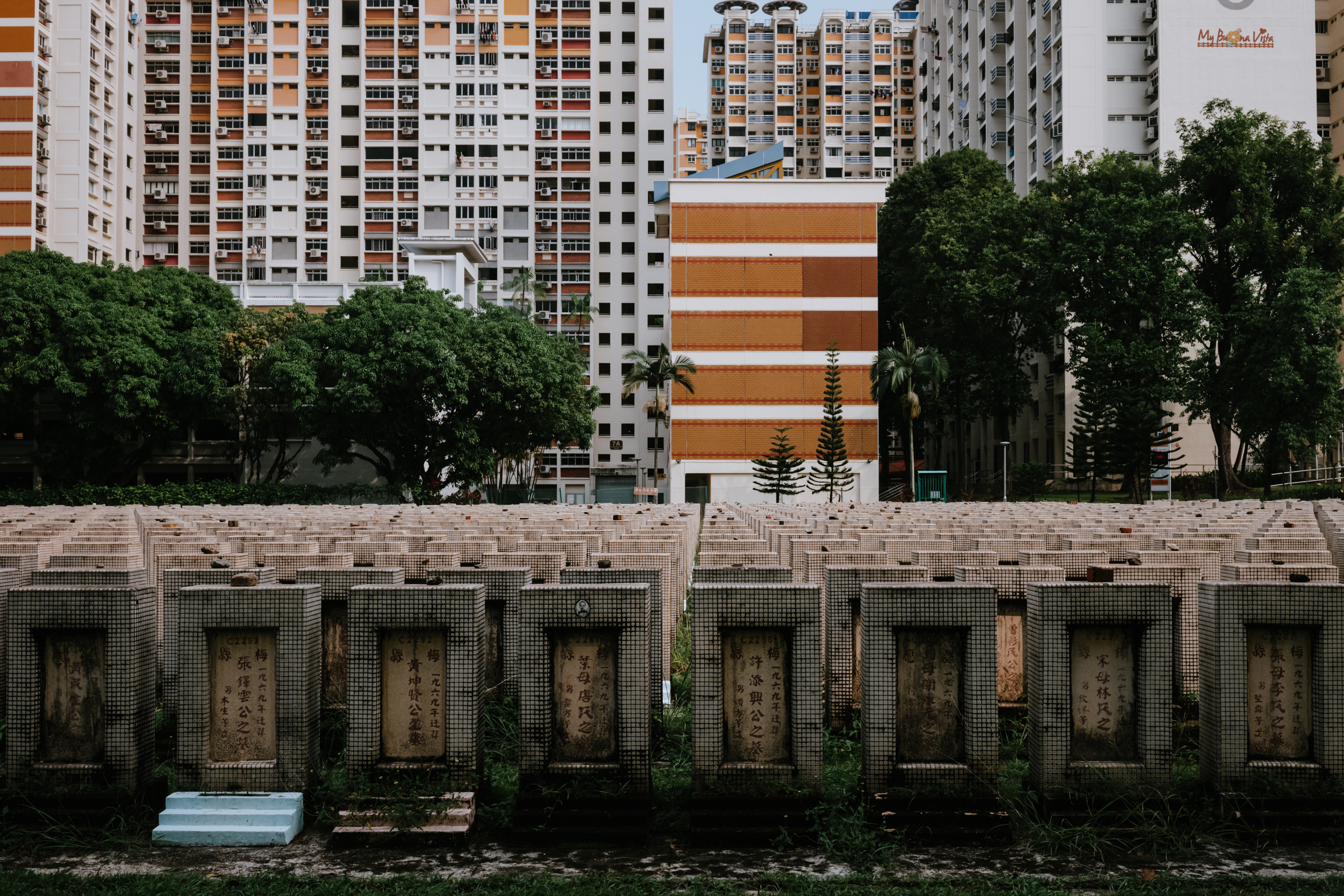 So how does this stack up against reality? Will houses located on top of or nearby cemeteries bear a huat or haunted yield?
I spoke to property agent Anthony Sentosa who has a listing for a Holland Close unit.
Sentosa told me that as an agent he wasn't put off by the fact that the unit was so close to a cemetery (and any trouble that might mean for selling it).
On the contrary, he had actively sought out a listing in the area.
"I actually got it by door-knocking," said the 27-year-old.
"We go door to door at like maybe 7pm. And we ask whether they are keen to sell their property."
The owner of this particular unit was keen to upgrade from his three-room unit to a bigger one.
"I love to take on challenges, personally. Because ultimately, if you close without a challenge, to be honest, not much fun, right? So imagine you close this type of unit — then you can tell your friends 'I close this Holland Village unit at a high price. Somemore it's at a cemetery'. It's something of an achievement."
Yet, Sentosa doesn't believe that the home will be too hard to move, though he admits that some people may be put off by its afterlife amenities.
Instead, he pointed out that it was close to Holland Village and in an area that could be considered a prime location — nearby private property sells for nearly S$3,000 per square foot — and that the unit had been very thoughtfully renovated and designed.
On top of that, in Sentosa's experience, other factors play a bigger role.
For example, buyers tend to care greatly about the direction a unit faces (west-facing is a big problem due to the afternoon sun) and the unit's floor number (the fourth floor is considered unlucky by many); some of the units in Holland Close that overlook of the cemetery have a favourable north-south direction.
These are among the things that go into determining a unit's asking price, rather than how close it might or might not be to a cemetery.
"The demand is there," Sentosa told me; when we spoke, he had only represented the listing for less than two weeks but already received two offers — one for purchase and one for rent.
Ever the salesman, the 27-year-old was keen to espouse the positives of living near a cemetery, while stressing that the owner had so far not had any supernatural encounters.
"The cemetery — you can think of it this way: the ghost is protecting you as well. If you're making friends with them, right? Like then they will protect you from other external sources as well," he said, tongue in cheek.
"So it's like instead of a negative thing you can think of it as a bonus. For me personally, I don't mind."
Top image by Andrew Koay
If you like what you read, follow us on Facebook, Instagram, Twitter and Telegram to get the latest updates.