Follow us on Telegram for the latest updates: https://t.me/mothershipsg
Warning: The following media may be distressing as they depict scenes of violence.
Two men were spotted throwing hands and a foot on a train that pulled up at Orchard MRT station on May 11 at around 10:40pm.
The physical altercation was caught on video and shared with Mothership.
2 men, 33 & 35, fight in train at Orchard MRT station, police investigating https://t.co/O42Ig8NF35 pic.twitter.com/HjYhPRNzrz

— Mothership (@MothershipSG) May 12, 2023
What video showed
When the video started, a man in a dark blue t-shirt with his back on the ground was seen applying a jiu-jitsu triangle leg lock on another man in a light blue t-shirt.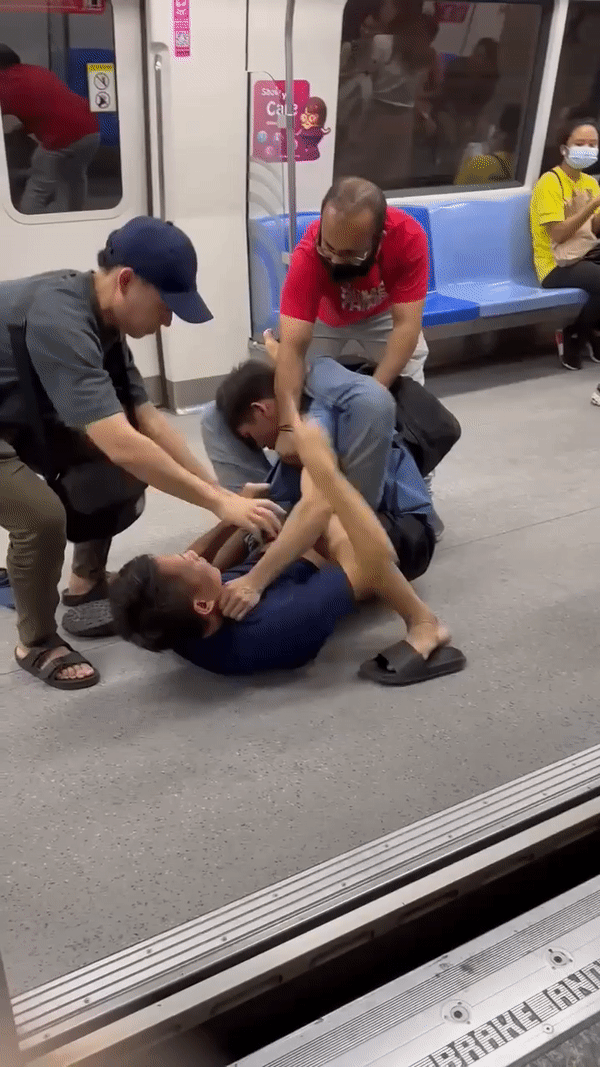 While doing so, the man in the darker t-shirt could be seen throwing multiple punches at the face and head of the other man who could not defend himself adequately in his position.
Two other men appeared to try to break up the fight with little luck.
Another passenger in the background could be seen nonchalantly looking at his phone, as if waiting for the fight to end.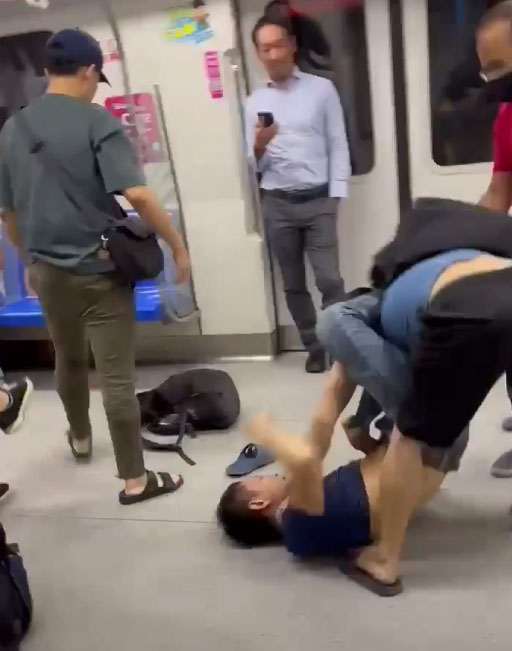 The two men who tried to intervene appeared to give up breaking up the fight.
They then walked away.
The duo were still intertwined at this point, but the man in the light blue t-shirt appeared to break free from the triangle lock.
Both men could be heard groaning.
But his bid to free himself led to man in the dark blue t-shirt to launch upward kicks while on his back.
Some of the kicks connected.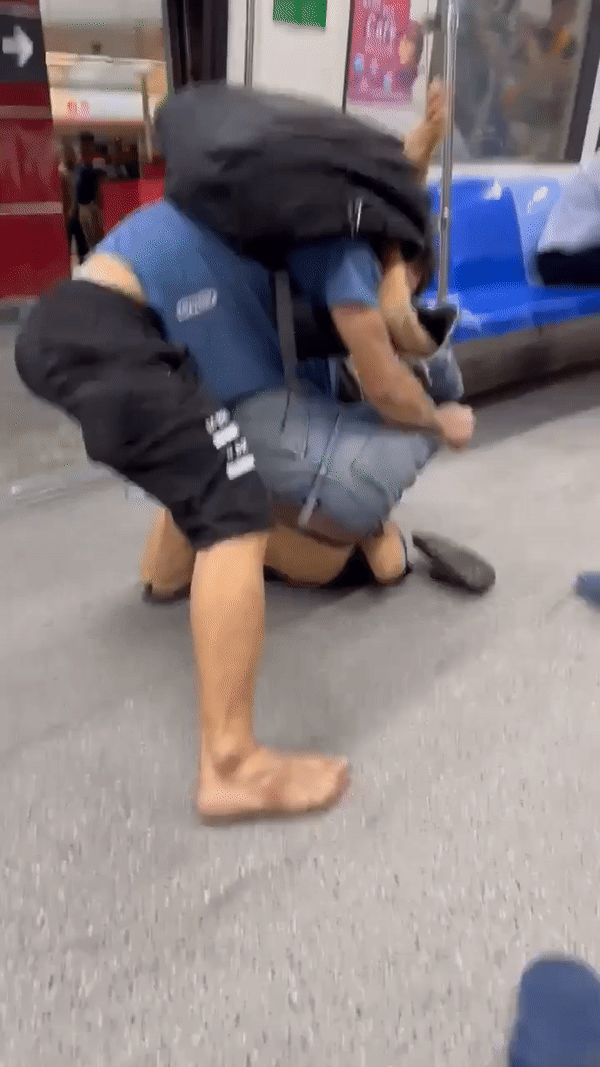 Both men then broke free from each other's grip and the video ended, but not before panning to an object on the ground.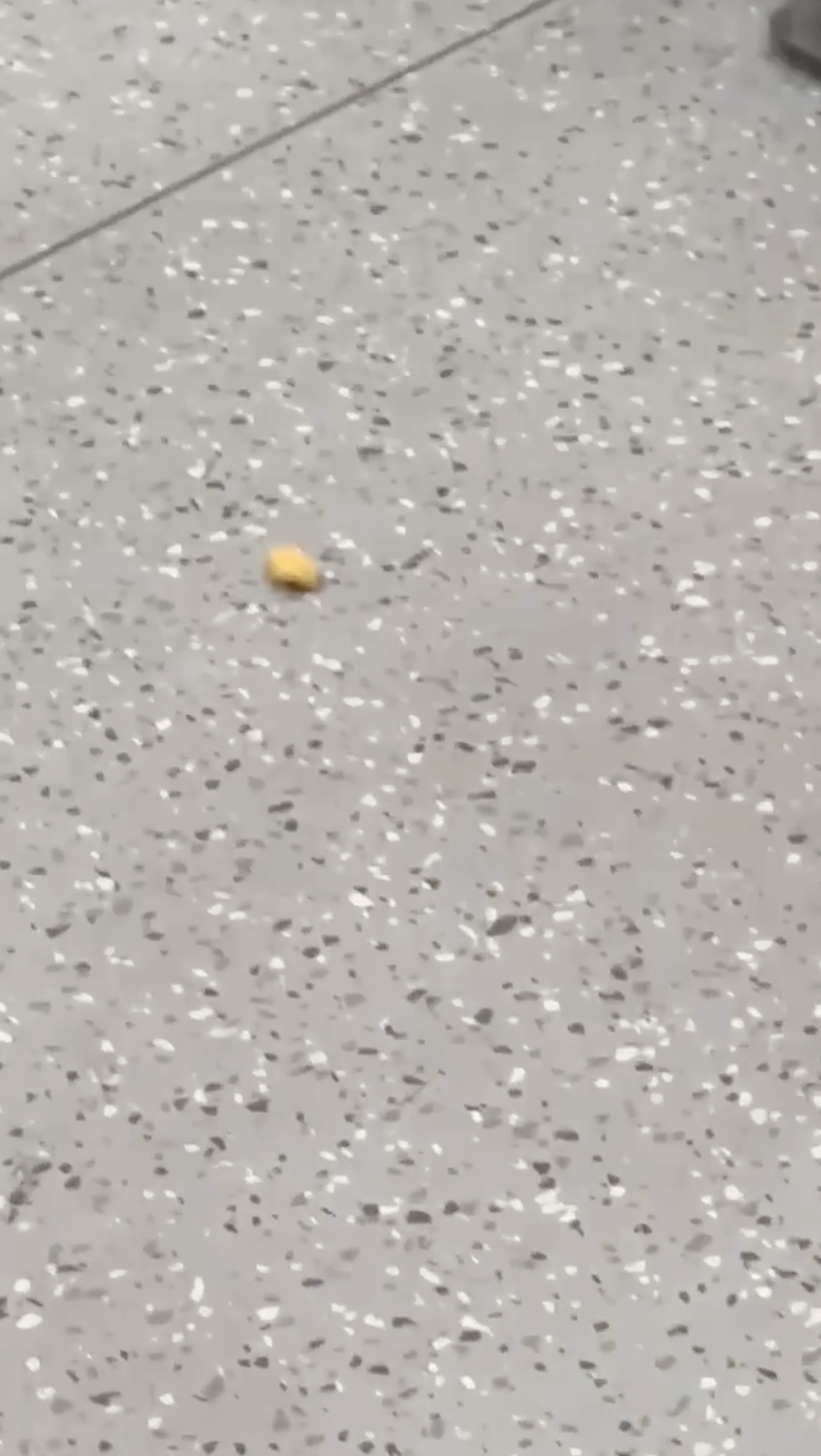 The man in the light blue t-shirt could be heard saying off-camera in Mandarin: "I'm not going to fight him".
According to the Mothership reader, Mark Ignatius, the fight lasted about 2 minutes.
The individuals subsequently left the train and continued fighting.
Police investigations ongoing
In response to Mothership's queries, the police confirmed that they were alerted to the incident at 10:46pm.
Two men, aged 33 and 35 were then arrested for affray.
Police investigations are ongoing.
Mothership has reached out to SMRT for further comment.
Top photos and video courtesy of Mark Ignatius
If you like what you read, follow us on Facebook, Instagram, Twitter and Telegram to get the latest updates.