Follow us on Telegram for the latest updates: https://t.me/mothershipsg
A dog named Wang Wang, who was found panting and alone along the Serangoon Park Connector Network (PCN), subsequently died within a few hours, despite a passerby stopping to render assistance to her.
This was revealed in a post in the "Lost and found pets in Singapore" Facebook group on May 11 by the passerby who was cycling in the area at the time.
According to the post by Kyle Lim, the dog, which had a collar on, was seen looking disoriented, distressed and panting.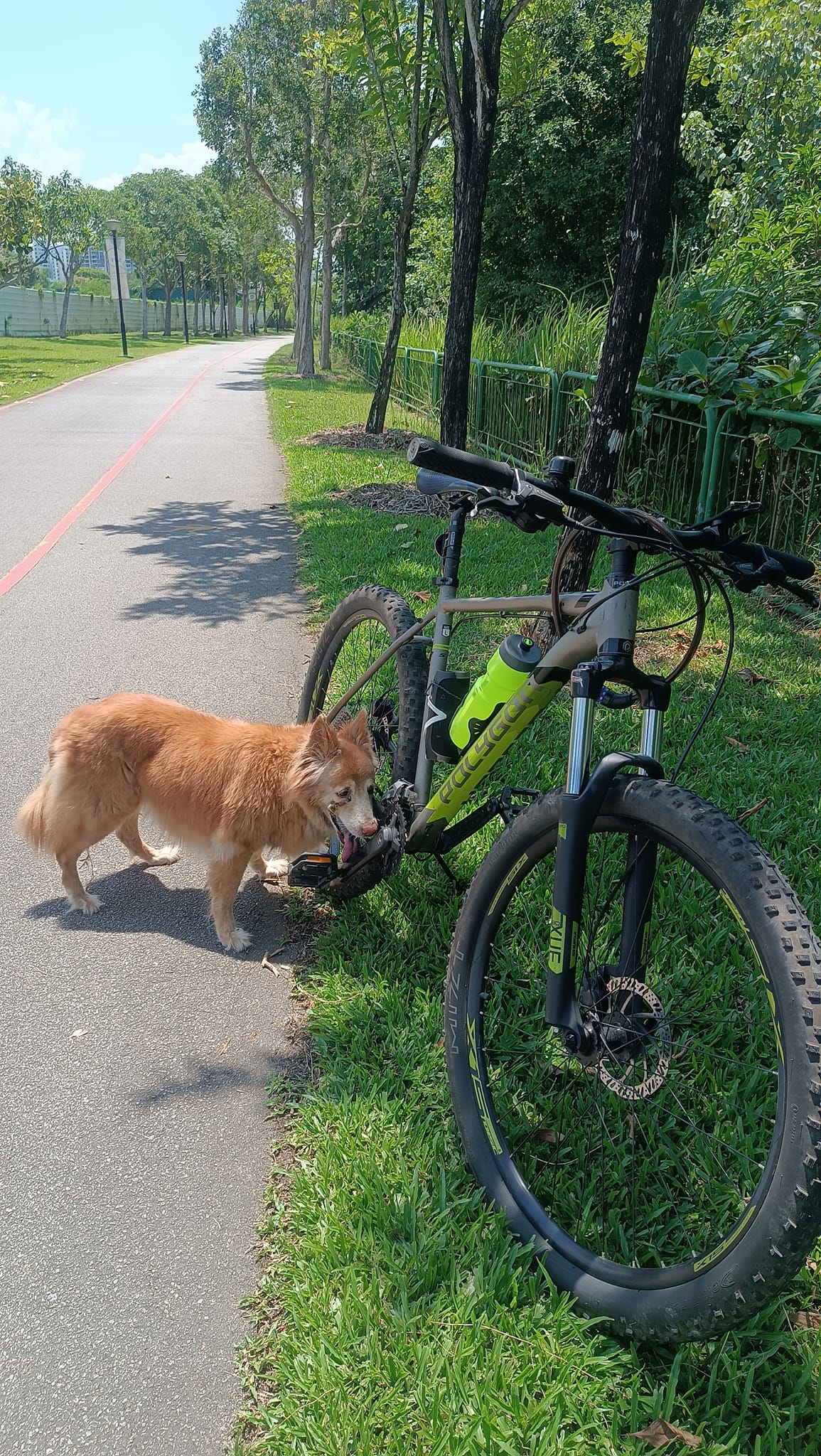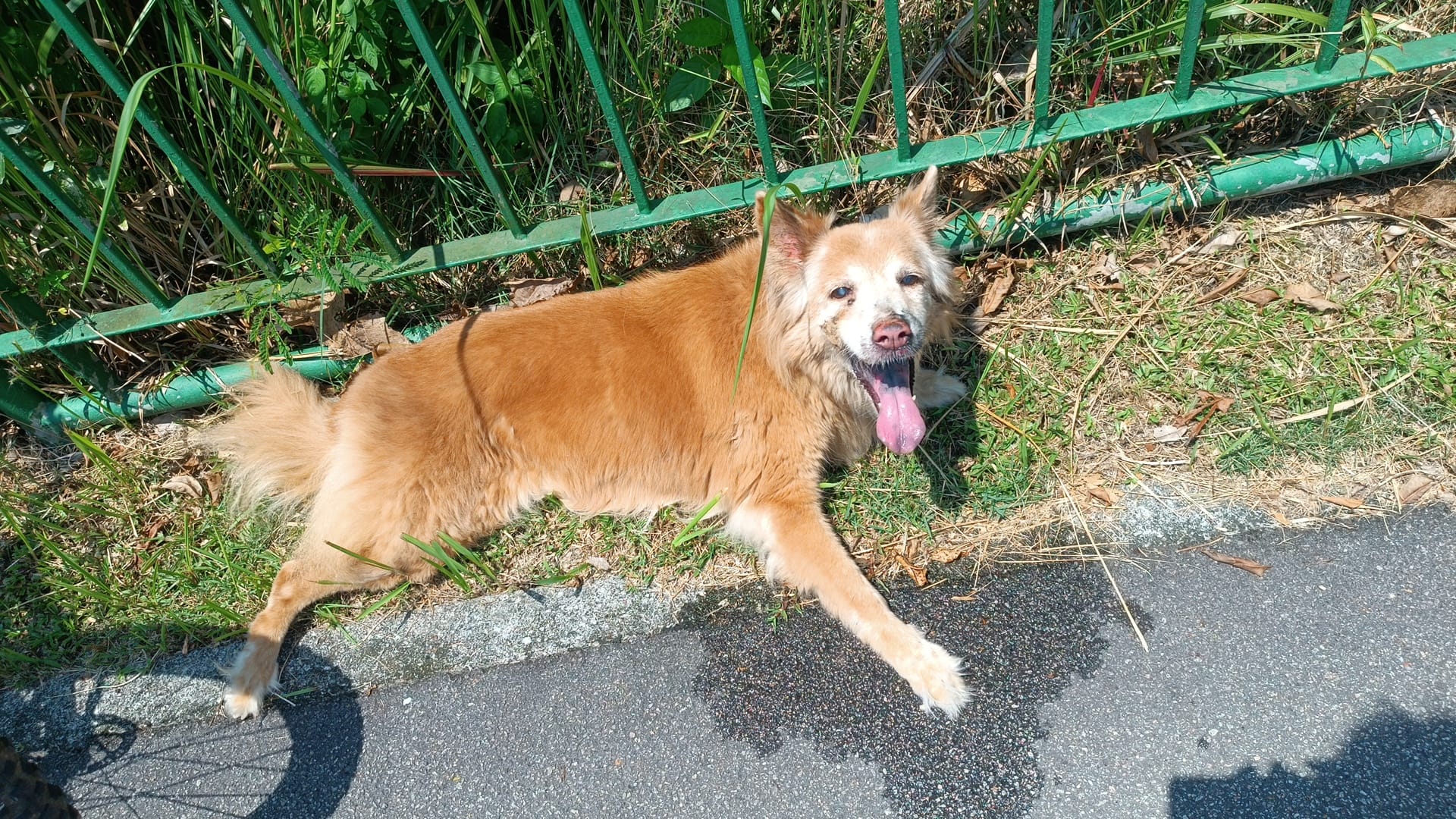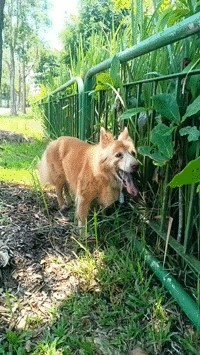 Found close to Tebing Lane
The cyclist told Mothership that the exact location where Wang Wang was found at about 12:30pm on Thursday was beside the river along the PCN, not far from the Punggol Joint Temple along Tebing Lane.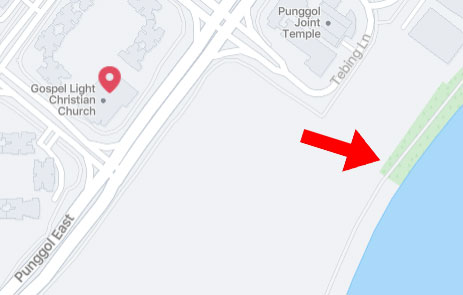 According to Lim, he called at least two agencies for help, but they were unable to provide immediate assistance.
Lim was told to wait and to secure the dog for the time being.
He ended up waiting with Wang Wang for two hours.
In the midst of waiting, Lim said he offered Wang Wang water, but she was not keen on drinking.
She was still seen pacing about after an hour, Lim said, and eventually stopped to rest on the ground at about 1:30pm.
Lim opined: "She was too tired to move and also shagged out from the heat."
Passersby stopped to help
Lim was not the only person to help Wang Wang, despite the warm and humid conditions that day.
Cleaners at the park from Chye Thiam Maintenance, who were passing by, stepped forward to render assistance, Lim added.
They provided cardboard boxes for her to rest on, as she was lying on the asphalt track after an hour she was found.
Lim said he could not remove Wang Wang from the park connector by himself, even if he had wanted to, as he was riding a bicycle.
Cleaners took dog back to cyclist's home in lorry
Taking matters into his own hands, Lim decided to bring Wang Wang to his vet with the help of the cleaners.
The cleaners proceeded to put the dog in their lorry and to ferry the animal to Lim's home.
Lim cycled back.
He said the cleaners could not go to the vet directly as they needed to head back to work.
As a compromise, they brought Wang Wang back to Lim's place.
However, when Lim was about to use his own trolley from his house to bring the dog to the vet, the cleaners told him that she had died during the journey.
Even after hearing this, Lim took the dog to Hope Veterinary Care along Upper Serangoon Road.
Wang Wang was eventually transferred to Mobile Pets Cremation.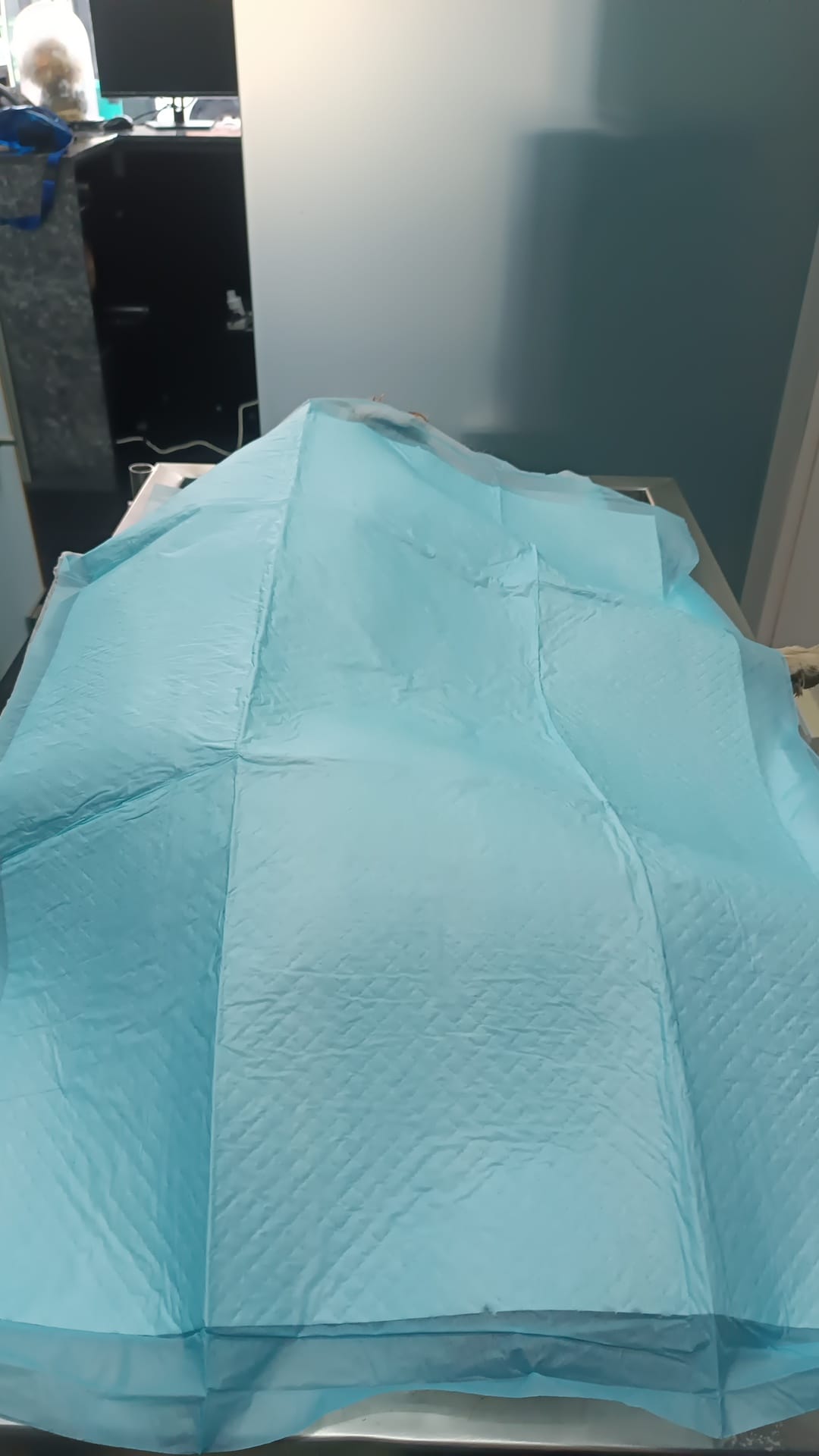 Belonged to Hai Bin prawning place
Shortly after Lim's Facebook post was put up at about 4pm, a woman, Joyce Lee, who identified herself as the dog's owner, claimed ownership of the dog.
Lee, who is the business owner of Hai Bin prawning place at Tebing Lane, shared that the dog was named Wang Wang and was 17 years old.
Hai Bin has also posted about Wang Wang's death.
Wang Wang had a sibling named
Heng Heng
, which passed away in 2022 at the age of 16, she added.She also told
Mothership
that she is grateful to the Good Samaritans who took care of her dog in her final hour and gave her a proper send-off.
The cost of Wang Wang's cremation will be borne by her, she added.
"Everyone at Hai Bin is heartbroken about losing Wang Wang, who brought us so much love and joy these past 17 years," Lim added.
"We were searching high and low for her everywhere as she has dementia and tends to wander off occasionally."
"We are also very grateful to the Good Samaritan who found Wang Wang and will arrange a proper send-off. We really salute all our fellow animal lovers out there. Thank you all for showing so much concern and empathy."
Lim has also edited his post with an update from Lee, which explained that Wang Wang was last seen at the prawning premises at about 12:30pm.
The update also read: "She was already on her last legs before leaving the place, my guess is to search for her final resting place away from our view. Although we are deeply saddened to learn that she has left us, we are glad and grateful that you have managed to find her so that she can leave in peace."
Top photos via Kyle Lim
If you like what you read, follow us on Facebook, Instagram, Twitter and Telegram to get the latest updates.