Follow us on Telegram for the latest updates: https://t.me/mothershipsg
A lecturer at Lasalle College of the Art, Wesley Leon Aroozoo, 39, is dedicated to his hobby of acquiring vintage items. When he is not busy teaching, he spends his time looking to add to his collection.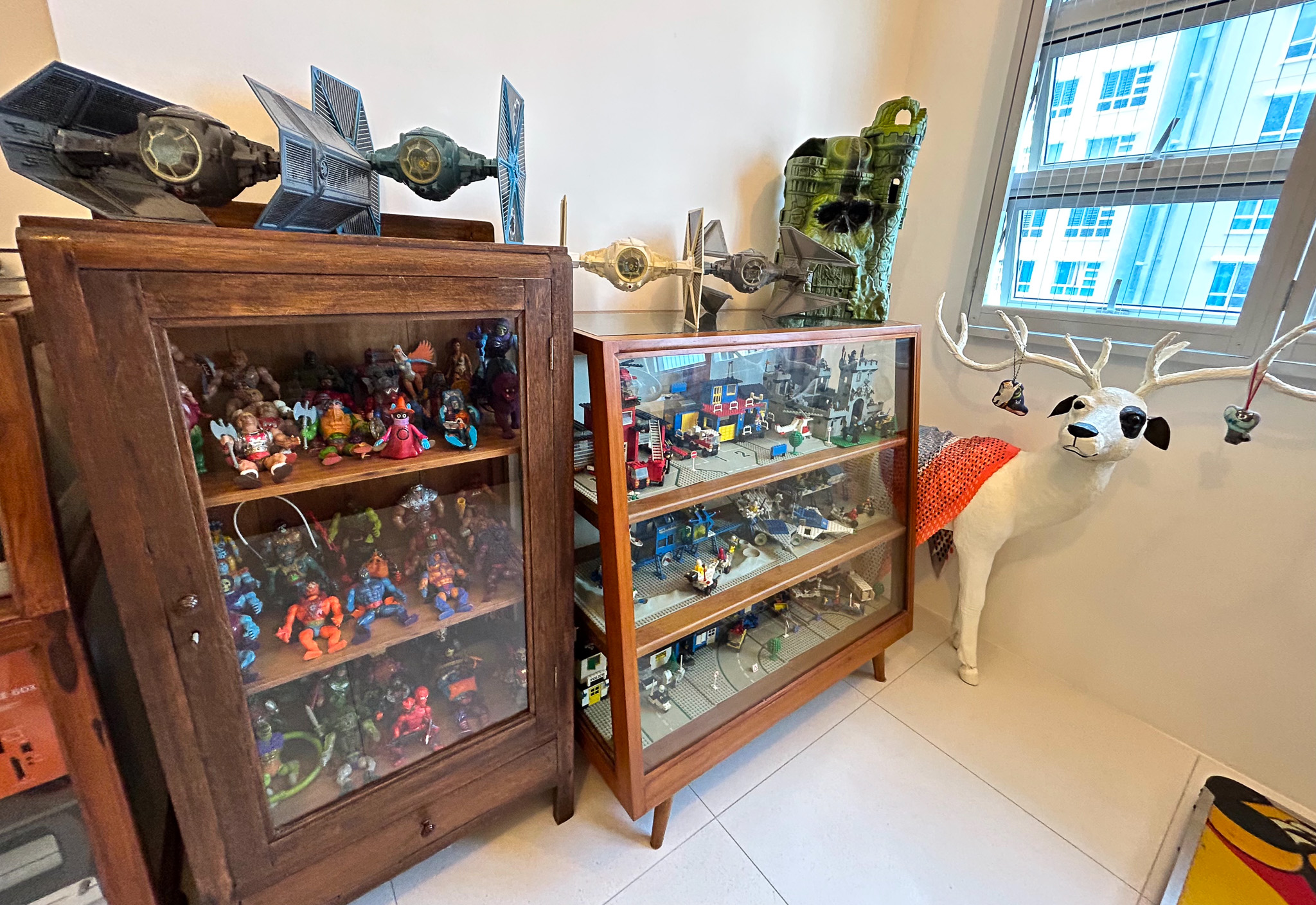 From toys,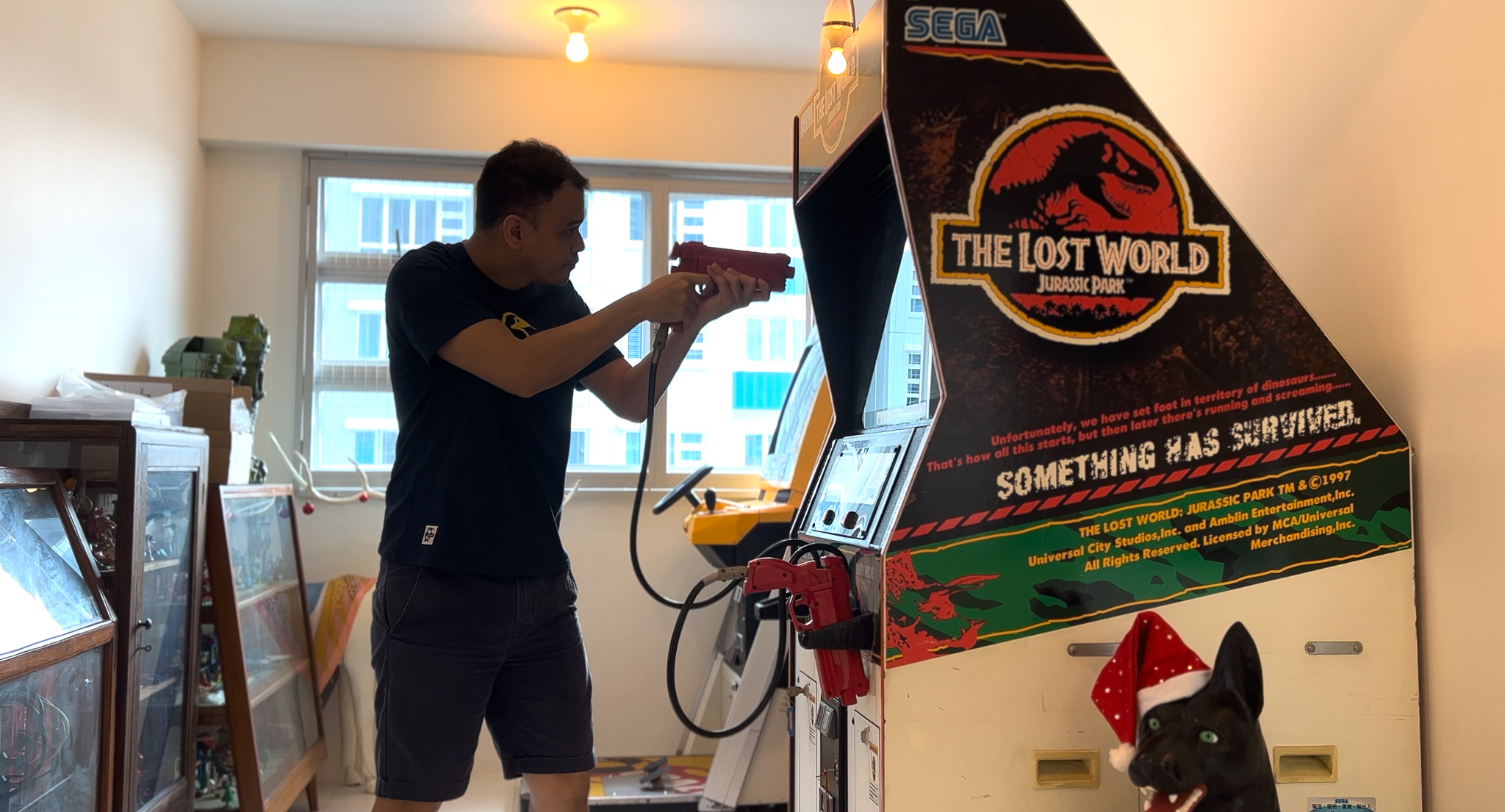 To video games, arcade machines…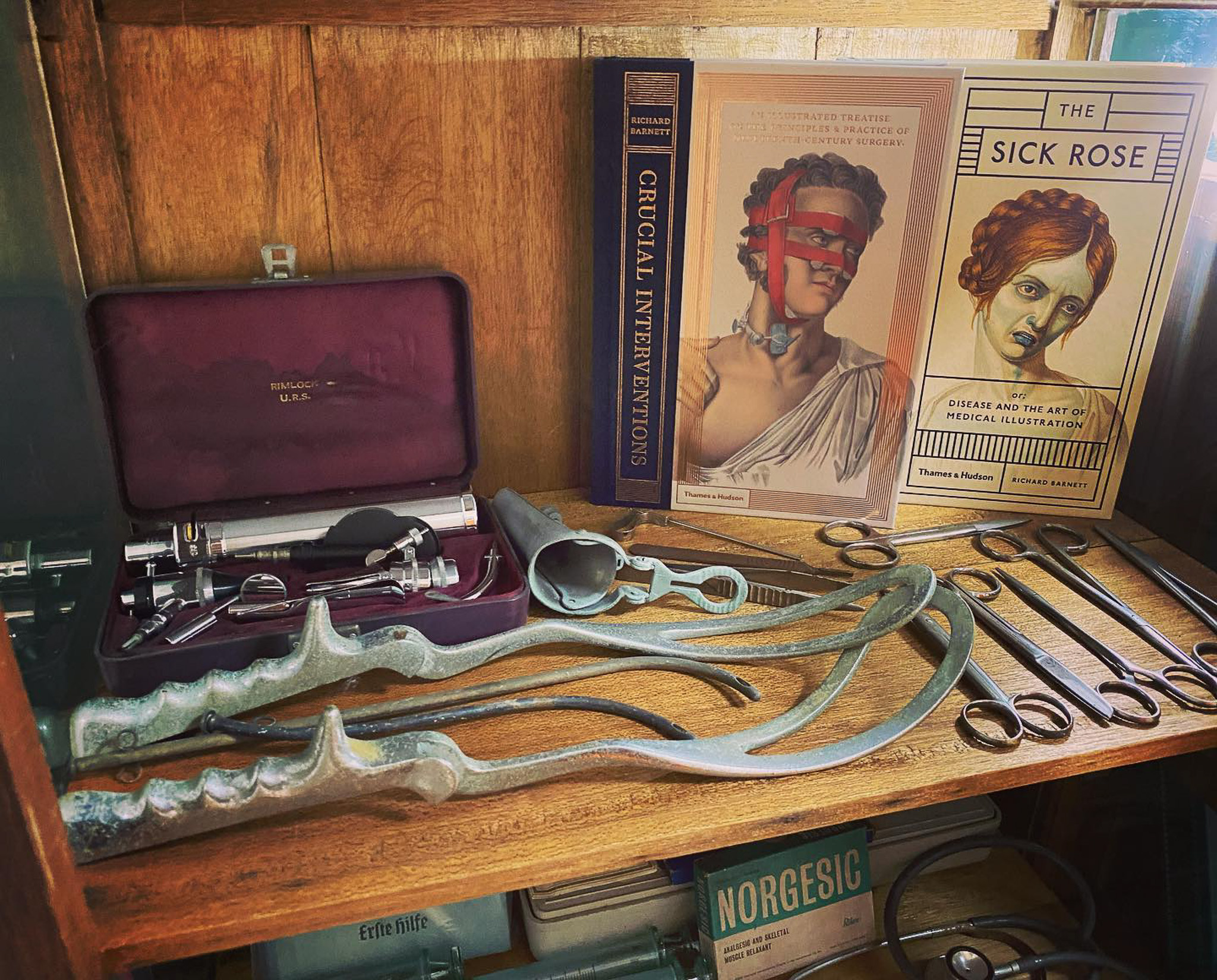 …and even old medical equipment.
His hobby however does not just stop at the purchasing stage: "If I bought an old cabinet, I would ask the supplier like 'oh, do you know the history of the item? Who used to own it?'," he said to Mothership.
For Aroozoo, the items are more than just collectables. He doesn't want to just accumulate old items, he desires to know more about each item and the story behind them.
"I'm almost more interested in the history than the actual item," he added.
The special purchase
This interest in an item's background and the stories it may have witnessed came to the fore one day in 2022 as he was casually scrolling through Carousell.
Aroozoo came across a listing that included a collection of some old stamps, postcards, and articles.
However, the item that really caught his eye was a bunch of peculiar-looking books that were just poking out in the background in the images on the listing.
"I didn't know exactly what it could be, or how many there are," Aroozoo explained.
Little did he know, this seemingly random purchase would be the start of his adventure across the Indian Ocean.
So what actually came from this purchase?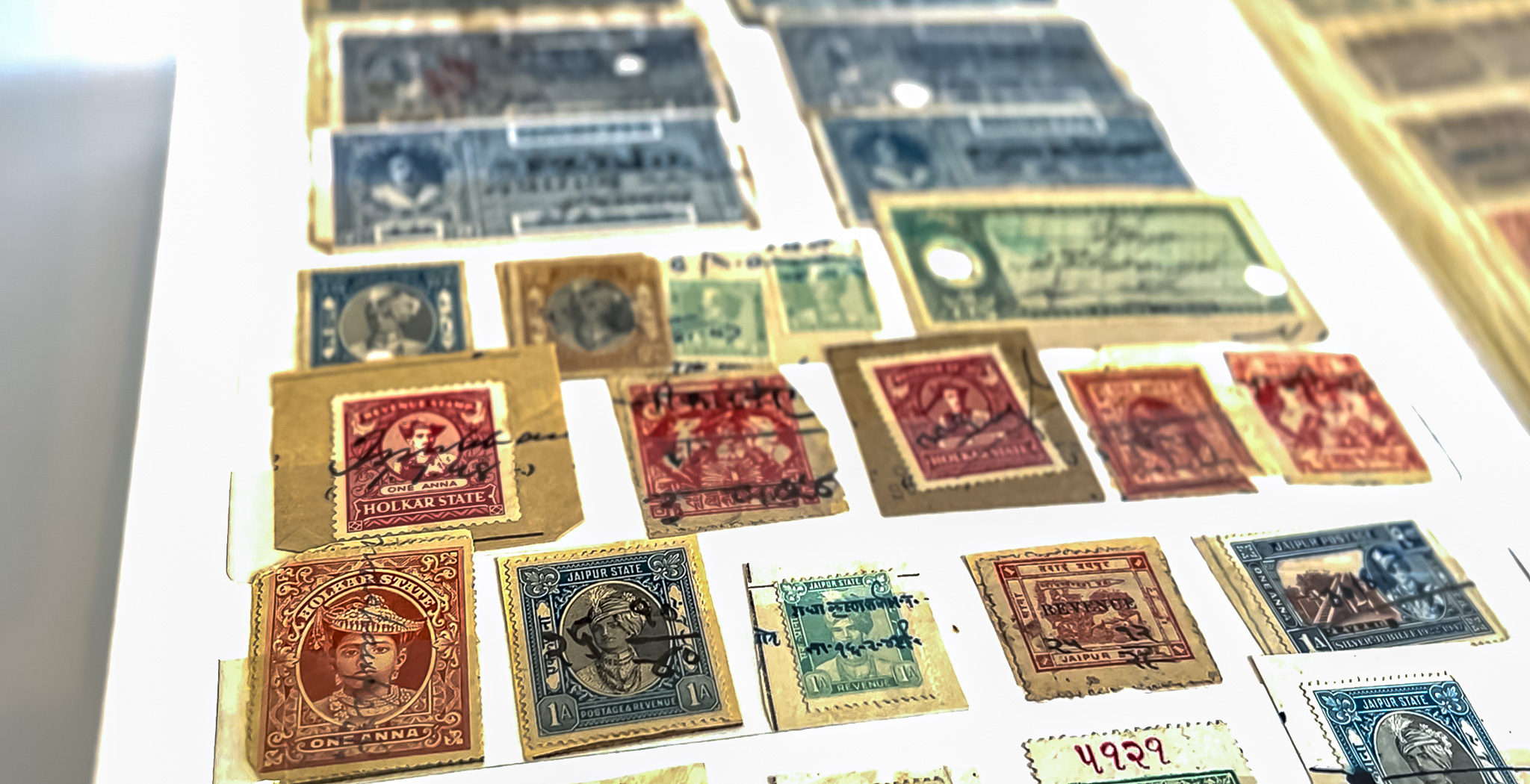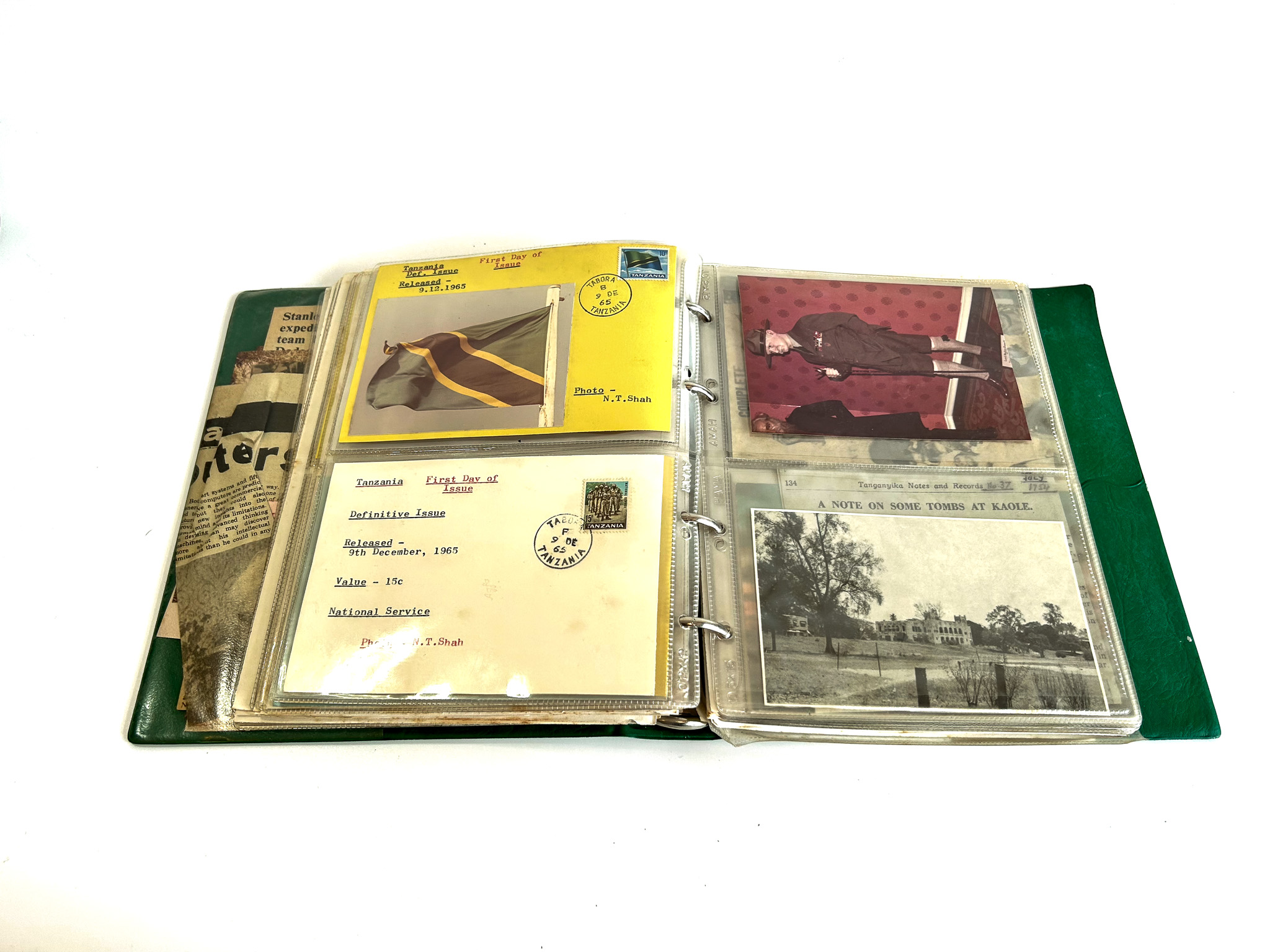 As seen in the listing, he received not just old stamps and postcards, but also a stack of books, documents, and letters.
While he didn't manage to get much info about them after inquiring from the seller — a stamp collector — upon inspection Aroozoo could make out that the documents were actually old work booklets that were used during the period of Nazi rule in Germany before and during World War II.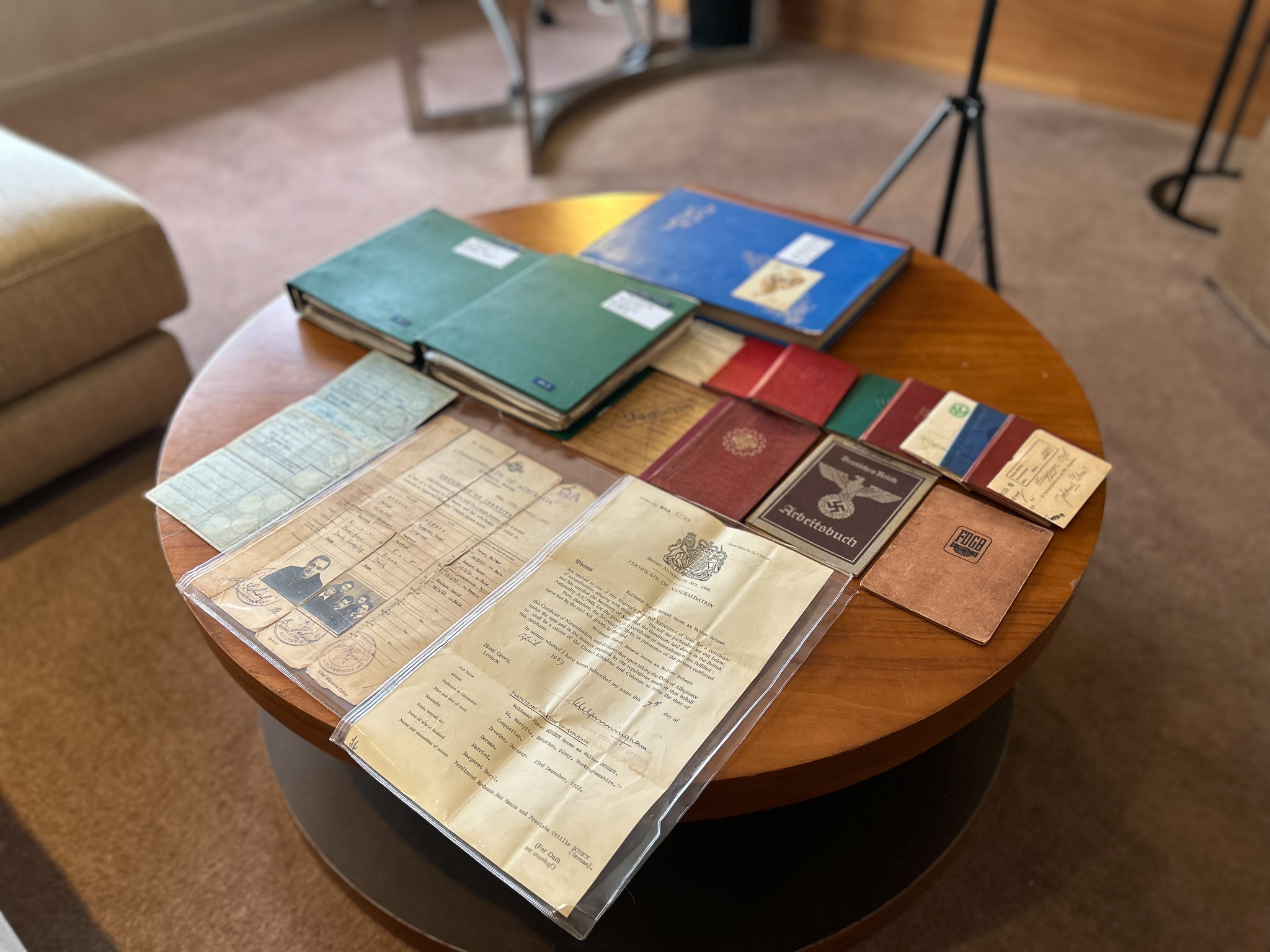 These booklets were used to document the work information of an individual living under Nazi rule.
"Workers will receive a stamp a day in their work booklets to prove employment," Aroozoo said.
While some may see these items as useless relics, in Aroozoo's eyes it was as if he had found gold. These new vintage items he'd bought felt like a giant jigsaw puzzle ready for him to piece together.
After looking through the items, he discovered that the items actually belonged to two brothers — Wolfgang and Woldamar Scheck.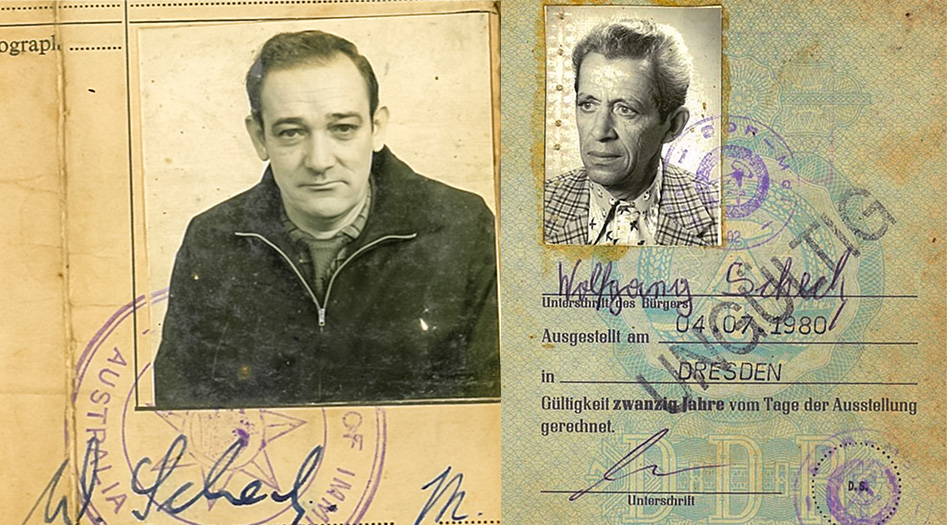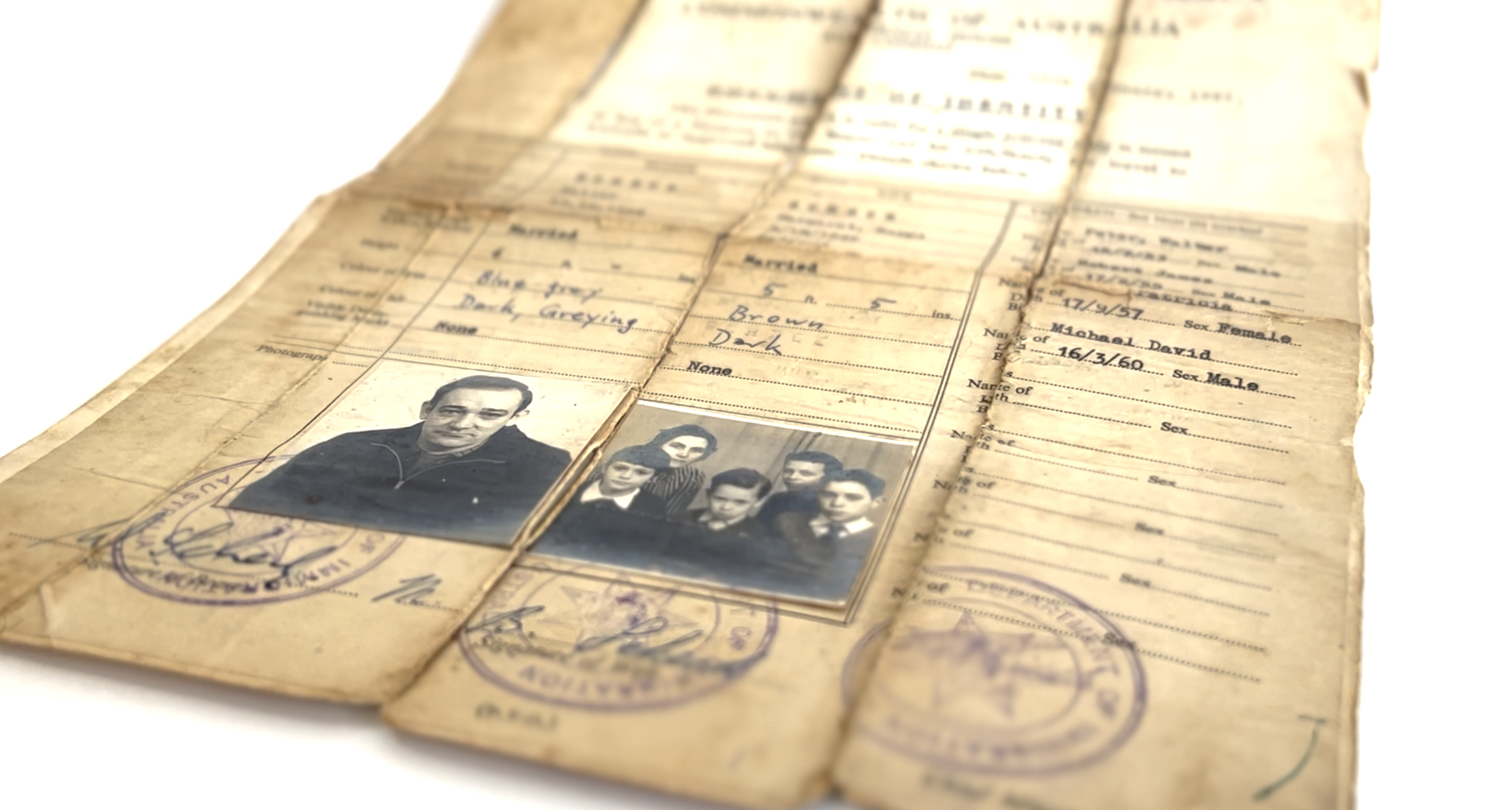 From the items, Aroozoo began to uncover more about the brothers and he slowly managed to piece together what their lives were like from the 1930s all the way to the 1980s.
He found out that Woldamar and his family had actually left Germany for Australia at some point in the 1950s to the 1960s, whereas Wolfgang stayed back in Germany.
This development piqued Aroozoo's interest in the items even more.
"I thought it was interesting because I was curious to find out: why have they been separated?"
The search
Just like an itch that needed to be scratched, Aroozoo wanted to do more with this newfound knowledge.
"My search, in the beginning, started off with simple searches on Google for Woldamar and Wolfgang," Aroozoo said.
Looking for the brothers naturally expanded to trying to track down Woldamar's family; their names and an old photo of them had been included amongst some immigration documents that had come with the Caurosell purchase.
Simple searches were not cutting it, so Aroozoo scoured the rest of the internet for any potential leads.
On social media platforms like Facebook, Instagram, and LinkedIn, Aroozoo would message users with the surname Scheck and asked if they had any relations to Wolfgang and Woldamar.
"I am trying to connect to the Scheck family, in particular to Ms Patricia Scheck (the daughter of Woldamar) or Mr Robert James Scheck (one of Woldamar's sons)," he wrote in his message to various internet strangers.
And while he received some replies, ultimately, they all turned out to be nothing.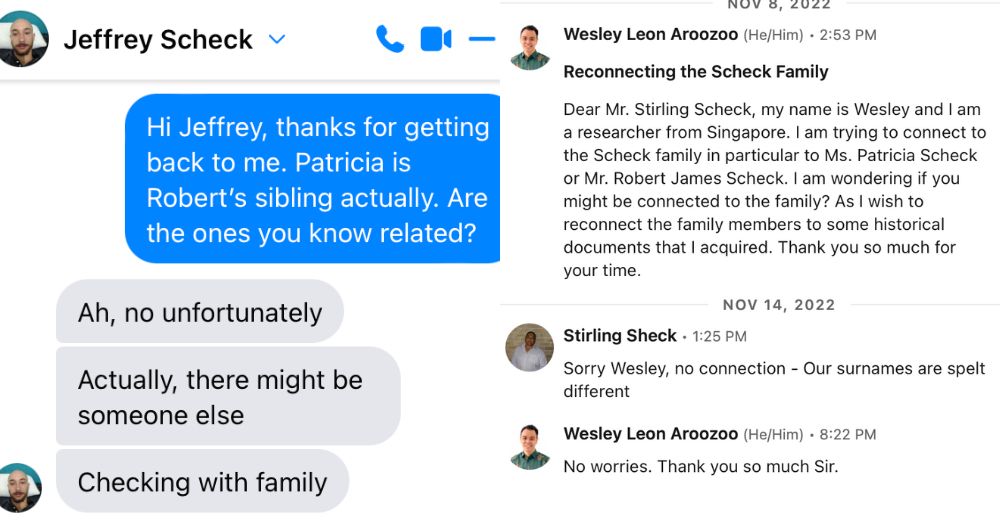 Soon, what was once a hobby turned into an obsession. While still balancing his full-time job, Aroozoo kept up his search for the rightful owners of the items for many months, spending countless nights combing the internet just for traces of the family.
So why did he care so much about returning the items?
"I think I'm a bit nuts when it comes to these things… most people would just look at it and go, 'oh, that's kind of cool and then keep it or sell it'." he said.
"[But] if it was me — if I had interesting family documents from my great-grandfather or something — wouldn't it be cool if someone gave it back to me?"
In fact, Aroozoo had tried to find out more about his family history in the past.
But to his disappointment any hope he'd harboured of learning about his family was hindered when he found out that his surname had actually been misspelt at some point.
"My actual surname has zero history, you can't go backwards."
To Aroozoo, who has no information of his family history, he felt those who had information about their forefathers were very fortunate — especially those who still had heirlooms.
Even though he doesn't have any family treasures like these, helping someone else reconnect with their history was good enough for Aroozoo.
"That'd be so cool if I could return it back to (the rightful owners)."
In the times when he considered giving up, that feeling spurred him to continue his search.
Finally, after eight months, Aroozoo came across a bizarre Excel sheet while on another hopeful Google forage. It proved to be a breakthrough.

At first, Aroozoo was unable to open the Excel sheet; he had to convert it into another file format in order to access its contents.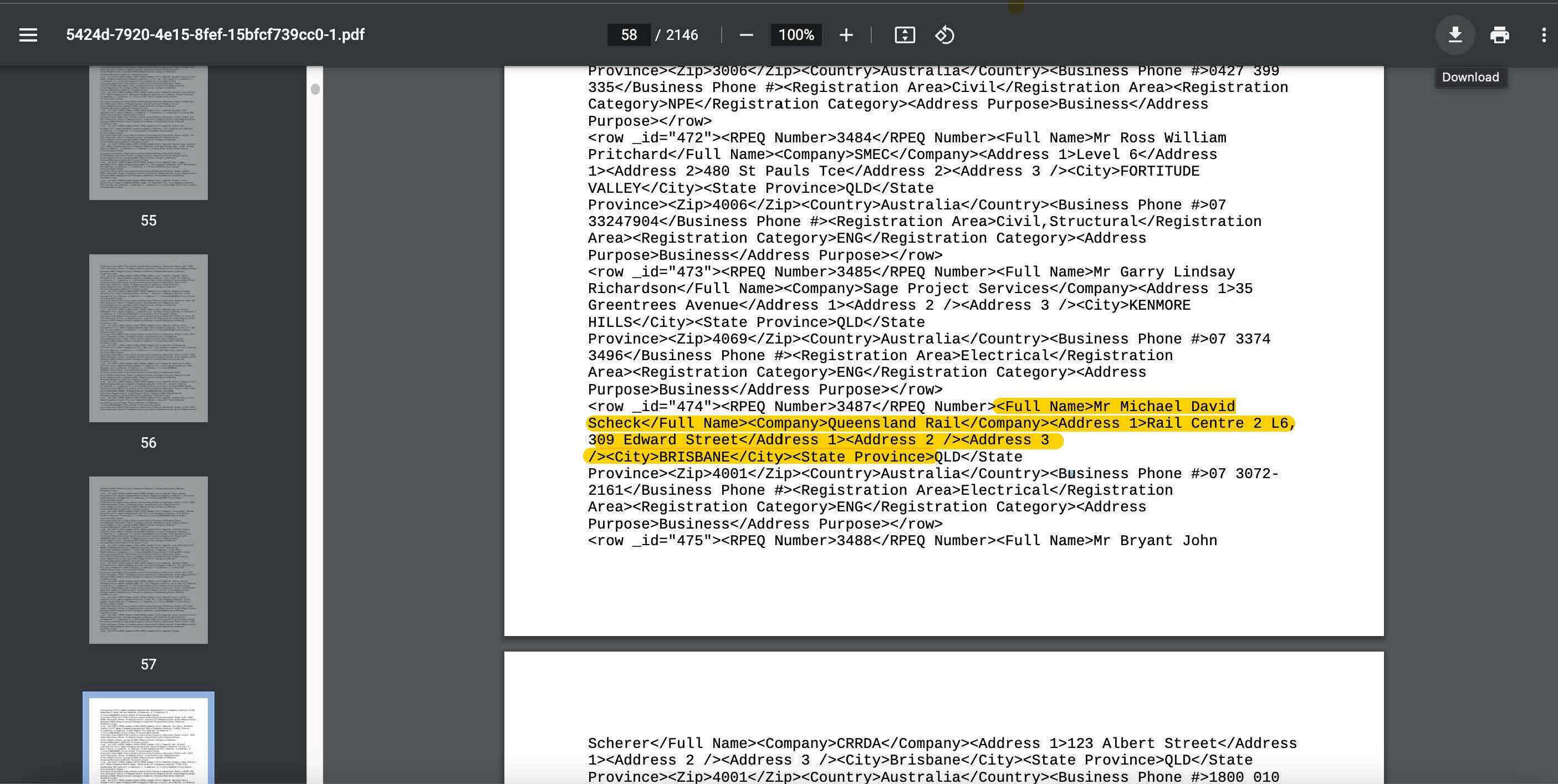 But there amongst a flurry of letters and numbers, Aroozoo was able to make out a name that rang a bell — Michael Scheck — and his workplace, Queensland Rail.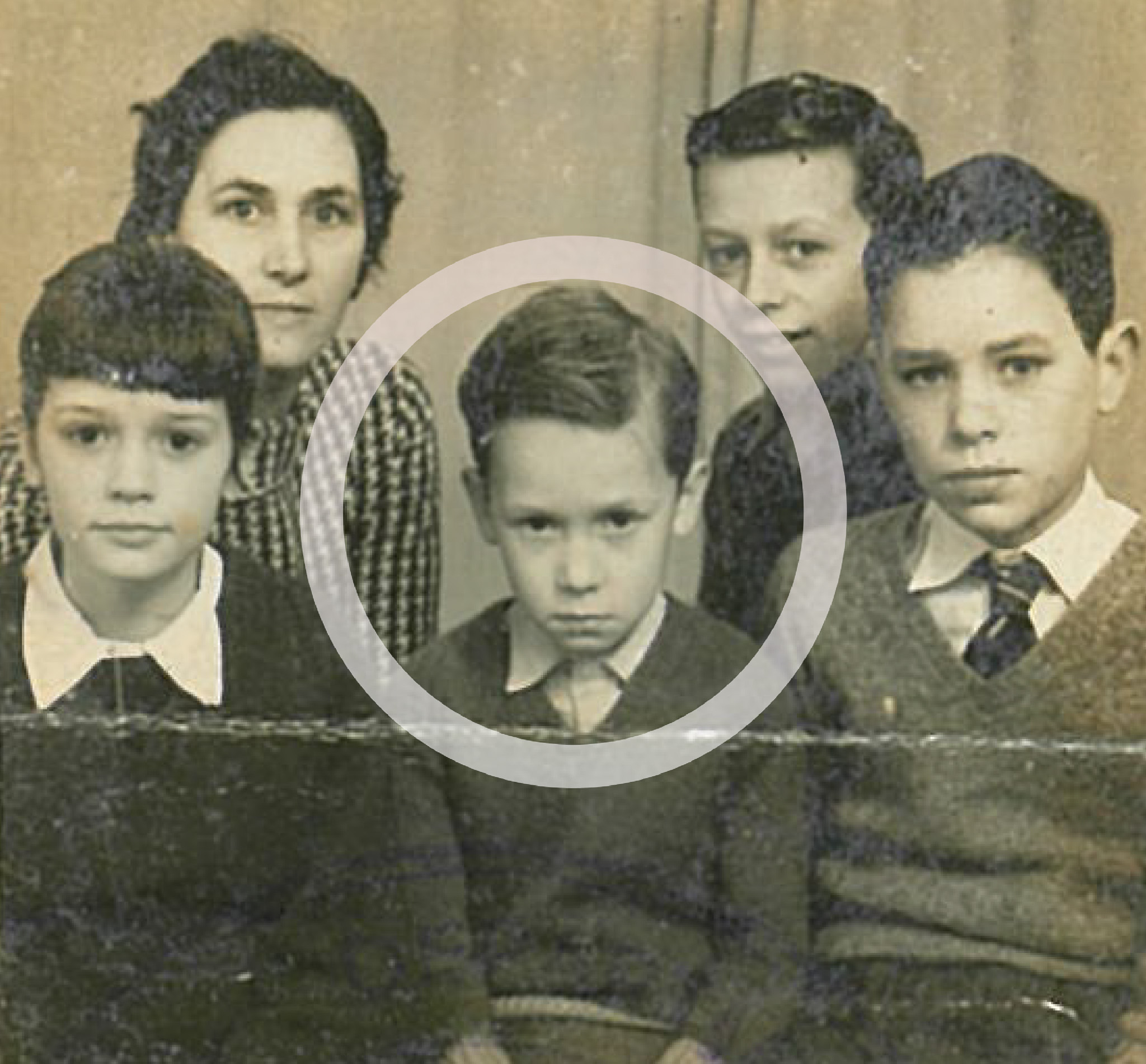 Michael is one of Woldamar's four children — centre in the photo above — and with Queensland Rail listed as the company that Michael worked for, he knew that there was a very high chance the son was living in Australia.
Not expecting much, Aroozoo reached out to Queensland Rail hoping they might know something about Michael.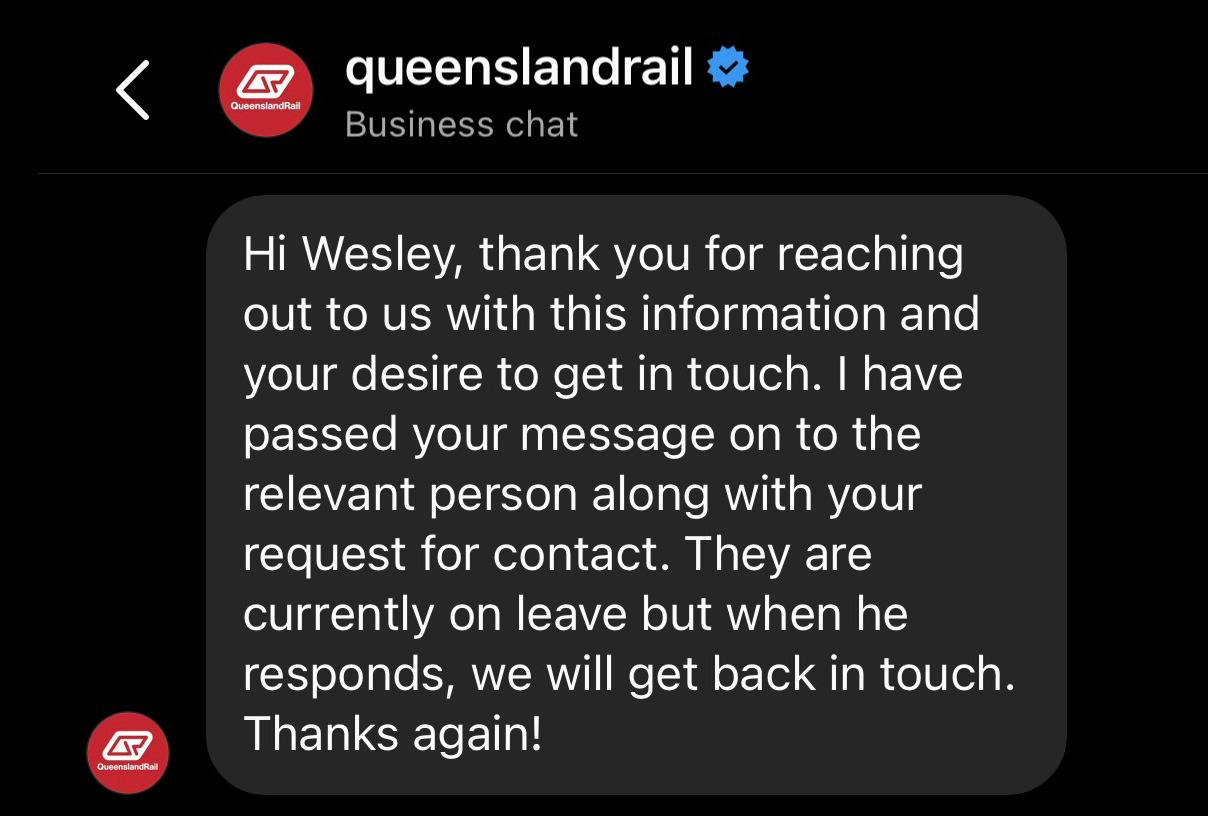 They replied a week later saying that they'd passed his contact along and would let Aroozoo know if Michael wanted to speak.
After months of dead ends, Aroozoo was shocked to receive a response, let alone a positive one.
"I was really, really happy because it felt so impossible…so strange," Aroozoo said.
Working hard to earn Michael's trust
However, searching was only half the battle, there was more yet to come.
"From that stage (the search), it became a different battle, it became about convincing the person that I am not a crazy person," he said.
"I can imagine someone going like, 'Hi, I have items from your grandmother, what's up…' and you're like 'I don't want to talk to you, it's a scammer'."
However, this process of earning a stranger's trust was not new to Wesley.
Back in 2017,  Wesley had a big break when his documentary, "I Want To Go Home", was selected for the Busan International Film Festival (BIFF).
The film follows a man — Yasuo Takamatsu — as he goes on weekly dives to search for his wife who went missing after the Tōhoku earthquake and tsunami on Mar. 11, 2011.
Finding the Japanese man was one thing but communicating with him was a bigger challenge due to the language barrier. It was no simple task to convince a total stranger to share a very intimate story with him. Capturing it on film was an even harder challenge.
That did not faze him then, and they weren't going to this time either.
Imagine if you were in Michael's shoes, it would be more likely than not that you would have disregarded the email thinking it was some kind of scam as well.
Thankfully, for Aroozoo, Michael did eventually respond:
"Hi Wesley,

First of all, I would like to apologise for the delay in getting back to you.

To be quite honest, I thought that this might be the start of some form of scam — it usually is if somebody you have never heard of gets in contact with you offering things — you can't be too careful these days.

However, after a bit of research, I believe that this is okay."
"He was talking to his daughter and asked [her] like, you know, 'should I reply?'" Aroozoo recounted Michael later telling him.
"He was still quite guarded all the way until I met him."
"When I went to Brisbane, I planned to go to his home and film the interview there," Aroozoo said.
Instead, Michael proposed that they meet in the city.
"I think he was still guarded and didn't want a stranger to come to his house," Aroozoo explained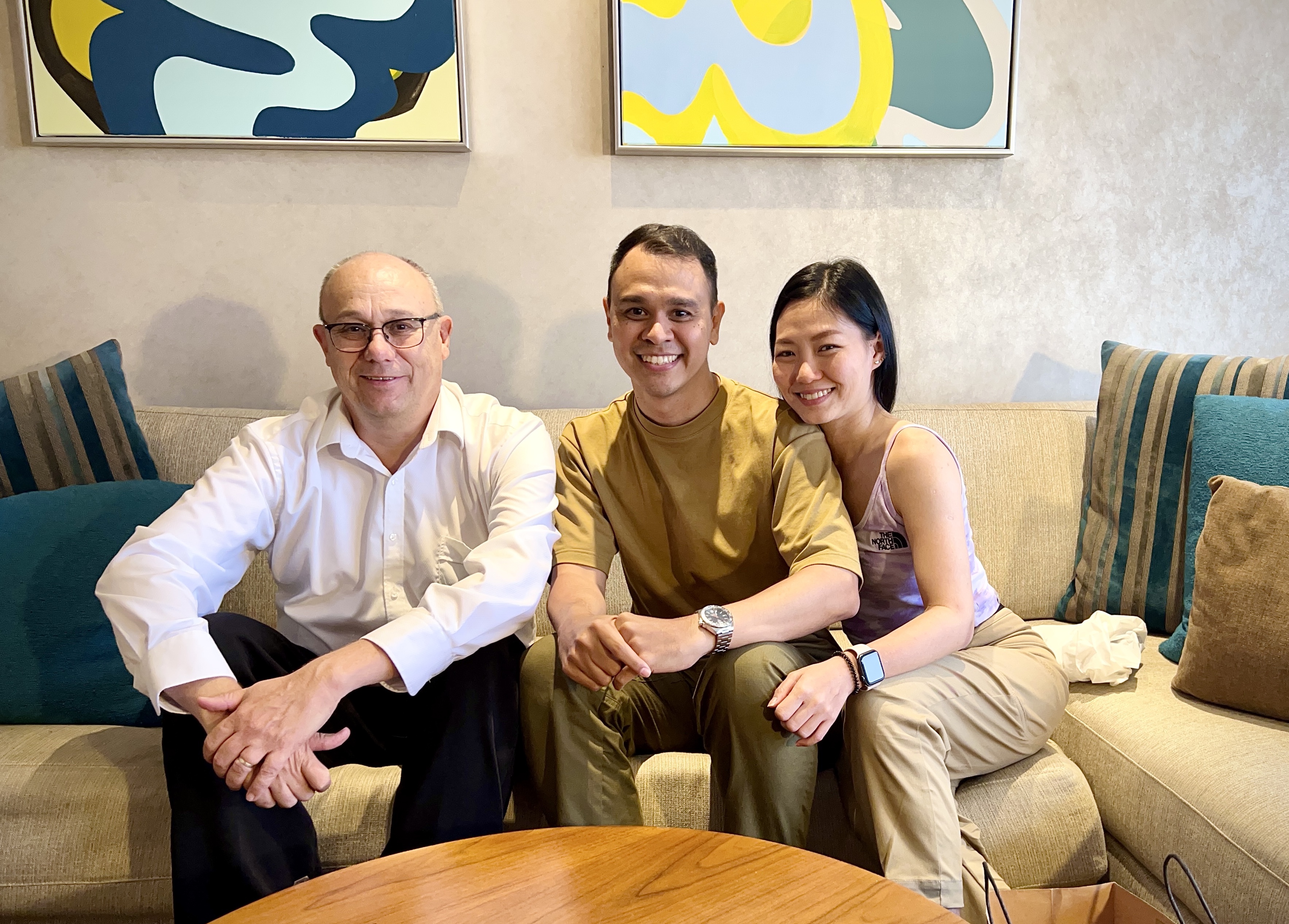 "Once I met him, and then once he saw me and my wife — I think my wife is a lot more friendlier looking — [then he] knew 'Oh, okay, everything's fine'."
The end to a one-of-a-kind adventure
Aroozoo's experience acquiring and returning the items to Michael has been captured in a video that you can watch here:
"For me, this video, my hope is that people watching this — other than [going], 'oh that's cool' — my hope is also that [if] they have something similar in their possession, maybe they could do something similar."
Here's the big question at the end of this eight month, international journey: Why was Aroozoo so obsessed with returning these items to the Schecks?
It's a question that the Lasalle lecturer himself didn't have a fully formed answer for.
But maybe, subsonsciously at least, his own lack of family items only served to make his obsession bigger; having no plausible way to learn about his own history fostered within Aroozoo a desire to be a part of someone else's.
"I hope my journey serves as a reminder that we are all connected," Aroozoo mused.
"Sometimes all we have to do is to reach out."
And if the proverb is right in saying that what comes around goes around, maybe someday, someone out there will do the same for Wesley and reconnect him with his precious family heirlooms.
Top image courtesy of Wesley Aroozoo.
If you like what you read, follow us on Facebook, Instagram, Twitter and Telegram to get the latest updates.