Follow us on Telegram for the latest updates: https://t.me/mothershipsg
A typical love story, as told by "traditional Asian parents", culminates in a "white or floral themed wedding at a ballroom with hundreds of tables for friends, family and extended family," said newlyweds Amanda and Stanley.
For this couple, though, the fairytale unfolded a little differently.
Unlikely beginnings
People around 35-year-old Amanda and 24-year-old Stanley were once sceptical of their 11-year age gap.
The pair, who both work in banking and finance, met through the Instagram page @abandonedsingapore in 2020.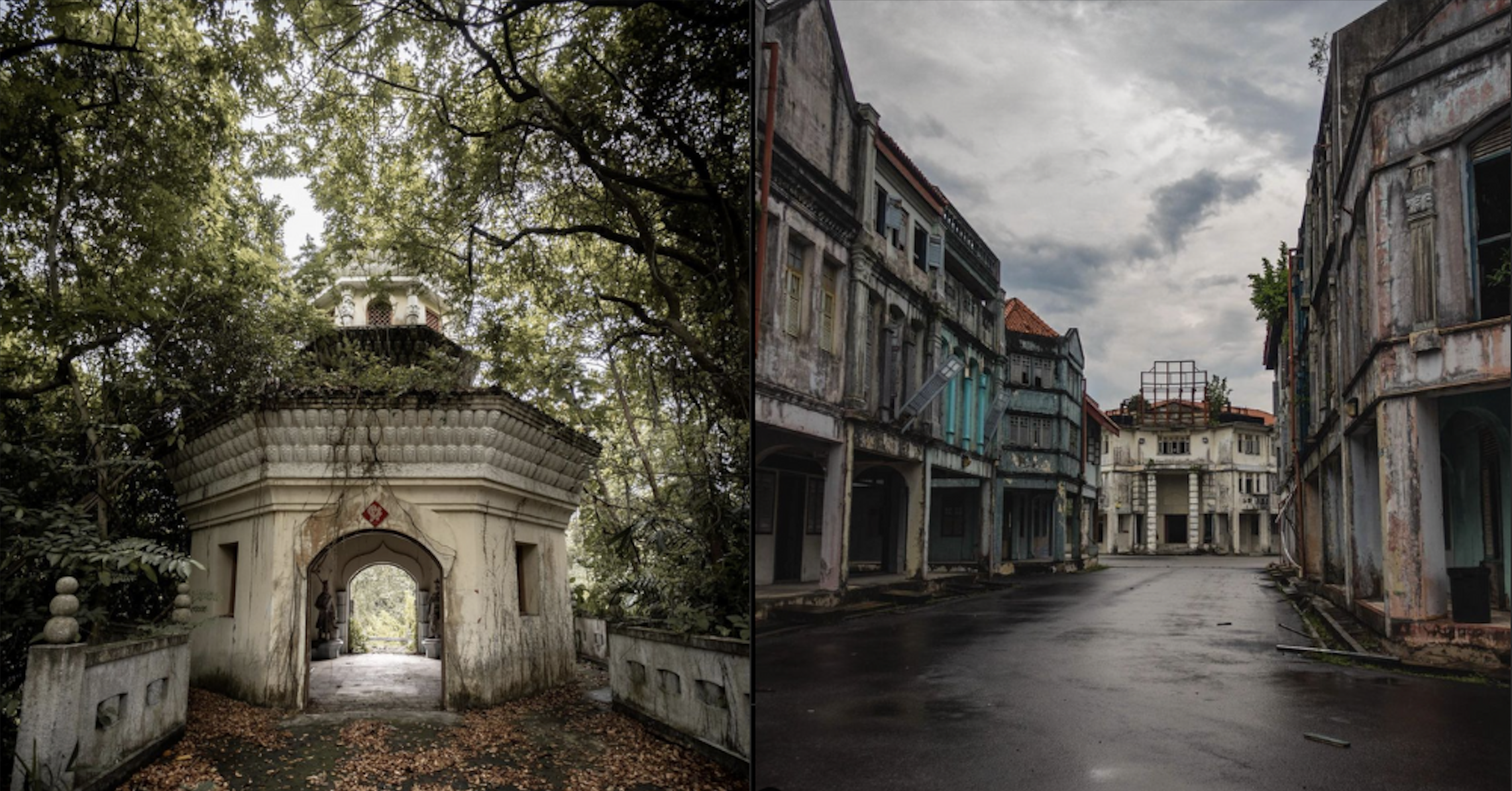 They bonded over a shared interest in urban exploring, and have since ventured to various abandoned places across Singapore and the world.
Now co-running the account, Stanley is usually behind the camera while Amanda takes charge of planning their next adventure.
Battling doubts of their relationship, the couple found their own form of happiness in each other, just as they found beauty in places the world had long forgotten.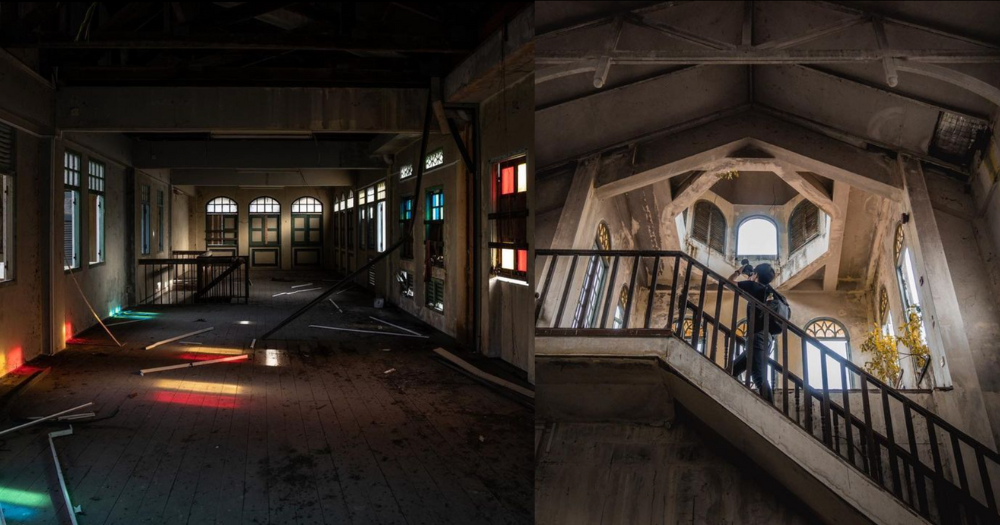 "We are so happy that we did not let what other people thought affect us. What truly matters at the end of the day is our love for each other and how well we connect as a couple."
The marriage proposal took place at Upper Seletar Reservoir where the couple had their first date.
Lead up to the wedding
A wedding's not a wedding without some nerve-wrecking setbacks.
Amanda and Stanley's first choice of venue, the Old Changi Hospital, was rejected by authorities.
The pair were recommended other venues, such as the British colonial houses, which were turned down on the basis of not being "desolate looking enough".
Amanda and Stanley wanted somewhere haunted by nature and time.
"We wanted a place that was completely abandoned, run down, and with algae and moss growing everywhere."
They eventually came across a winner — an abandoned Shell lubrication plant in Woodlands.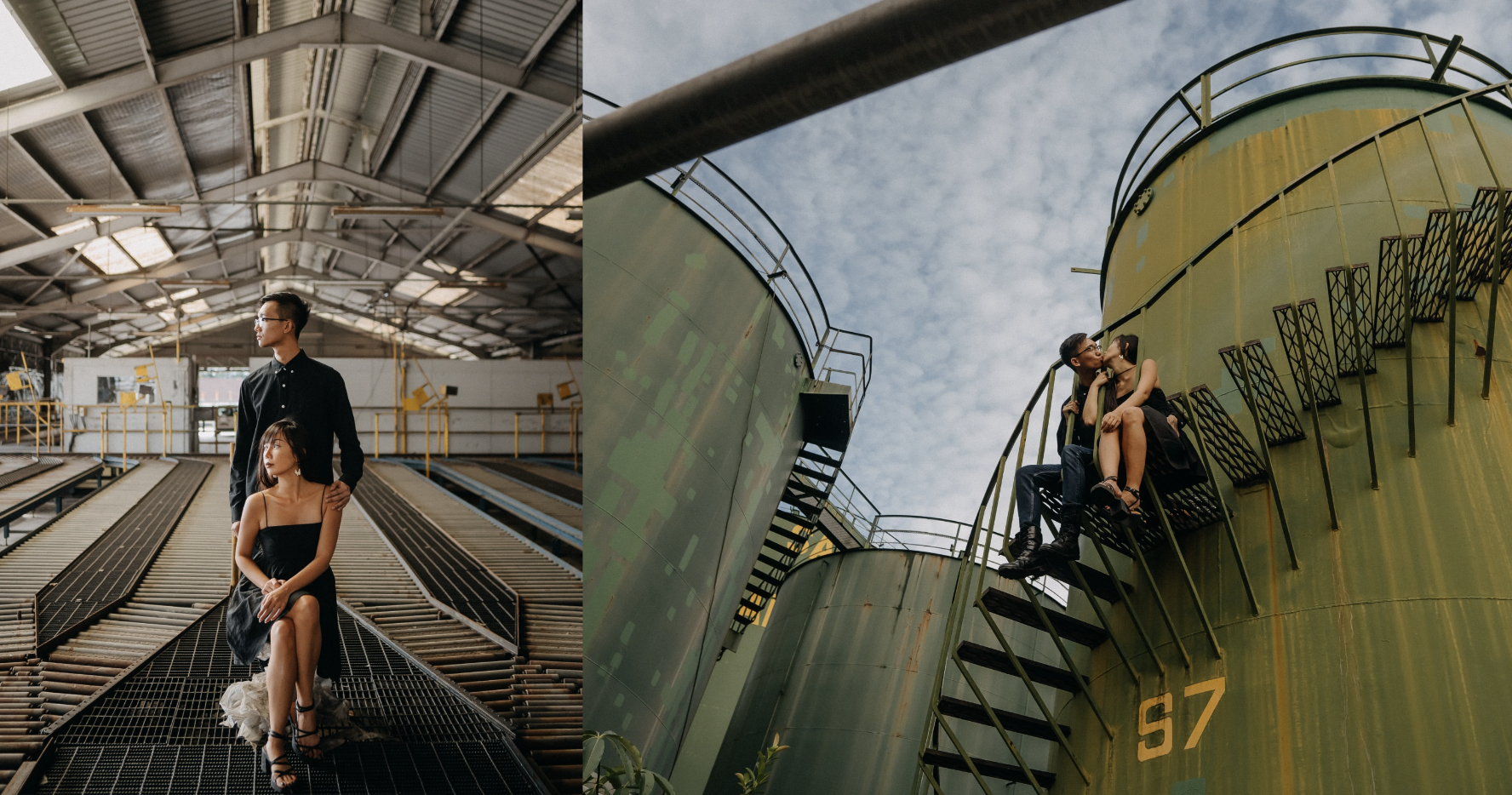 "We were cautioned at least three times: 'This place is in the middle of nowhere with no water, no toilets, no electricity, are you guys sure you want to get married here?' To which we ecstatically replied, 'Yes!!'."
They were enamoured with the location's industrial aesthetic.
The traces of stale oil and gunk stuck on the network of old pipes and oil tanks sealed the deal.
Of course, the deserted plant came ladened with its own disadvantages.
With the absence of toilets and electricity, the couple had to rent portable toilets and use battery operated speakers and projectors for the ceremony.
Nevertheless, there was still an undeniable thrill of partying amidst the ghosts of the plant's past.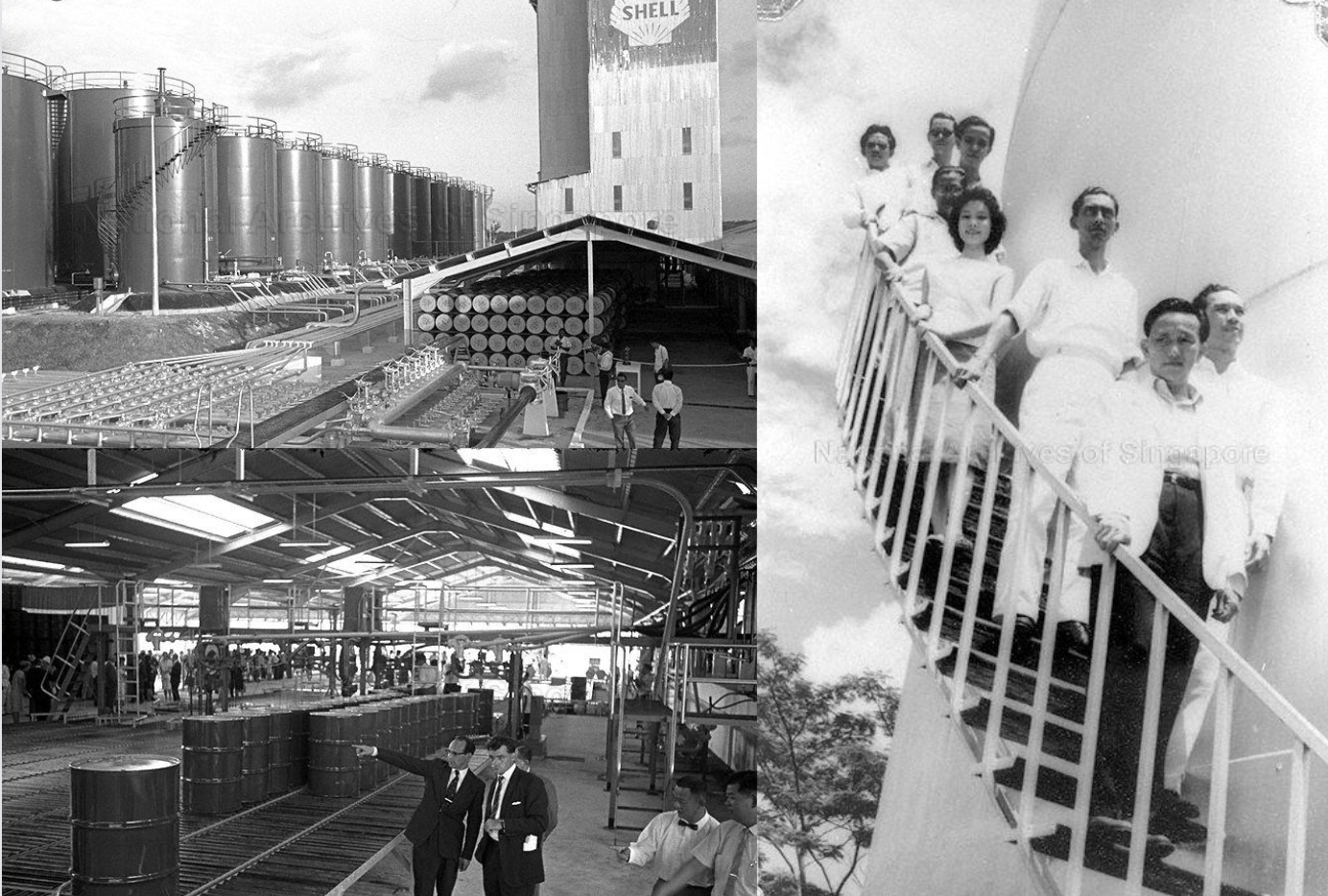 During the ceremony, Amanda and Stanley showcased photos of the refinery back when it was in business, enchanting guests with the history of old Woodlands.
"We knew that we wanted a theme which was just as unique as our venue, so we called it 'The Black Parade'. Our interest in the weird, dark and macabre led us to designing our wedding invitation card, inspired by an Ouija Board."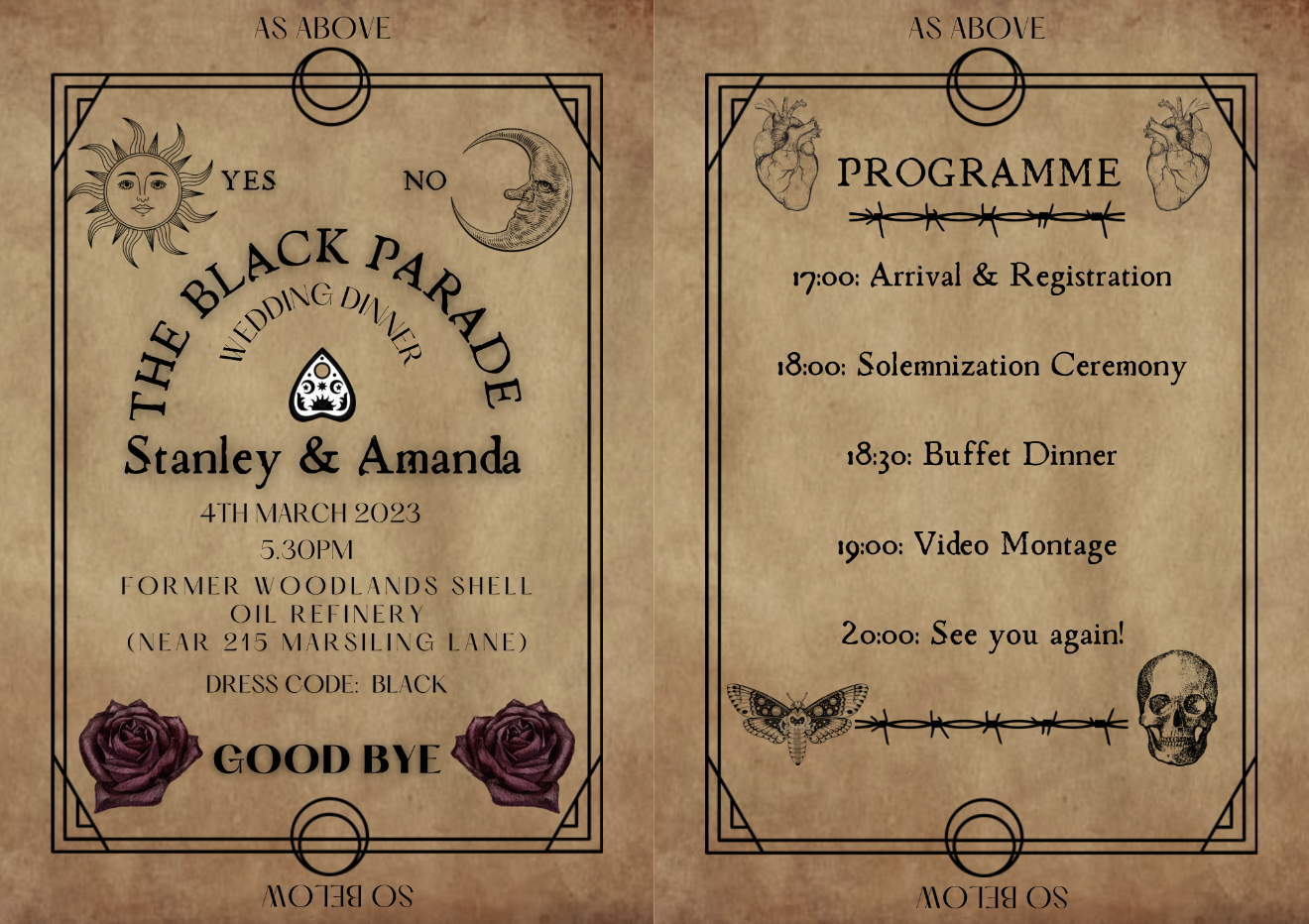 Even the numbers of the wedding date were deliciously inauspicious.
Welcome to The Black Parade
On the day of the (un)holy matrimony, Amanda and Stanley marched down the aisle together like characters out of a Tim Burton script.
Since flowers were too boring, Amanda cradled a creepy steampunk doll in the crook of her elbow.
Her face was shadowed by a veil reminiscent of the bride in black from "Insidious".
As for her wedding gown, she wore an open-back, mermaid style lace dress with corset detailing from AliExpress.
Stanley's tux was tailor-made by @ehkaycorner.
It was a pretty standard wedding get-up, except for the decapitated doll head on his cane.
The warehouse, in turn, was transformed into a "Corpse Bride" fantasy.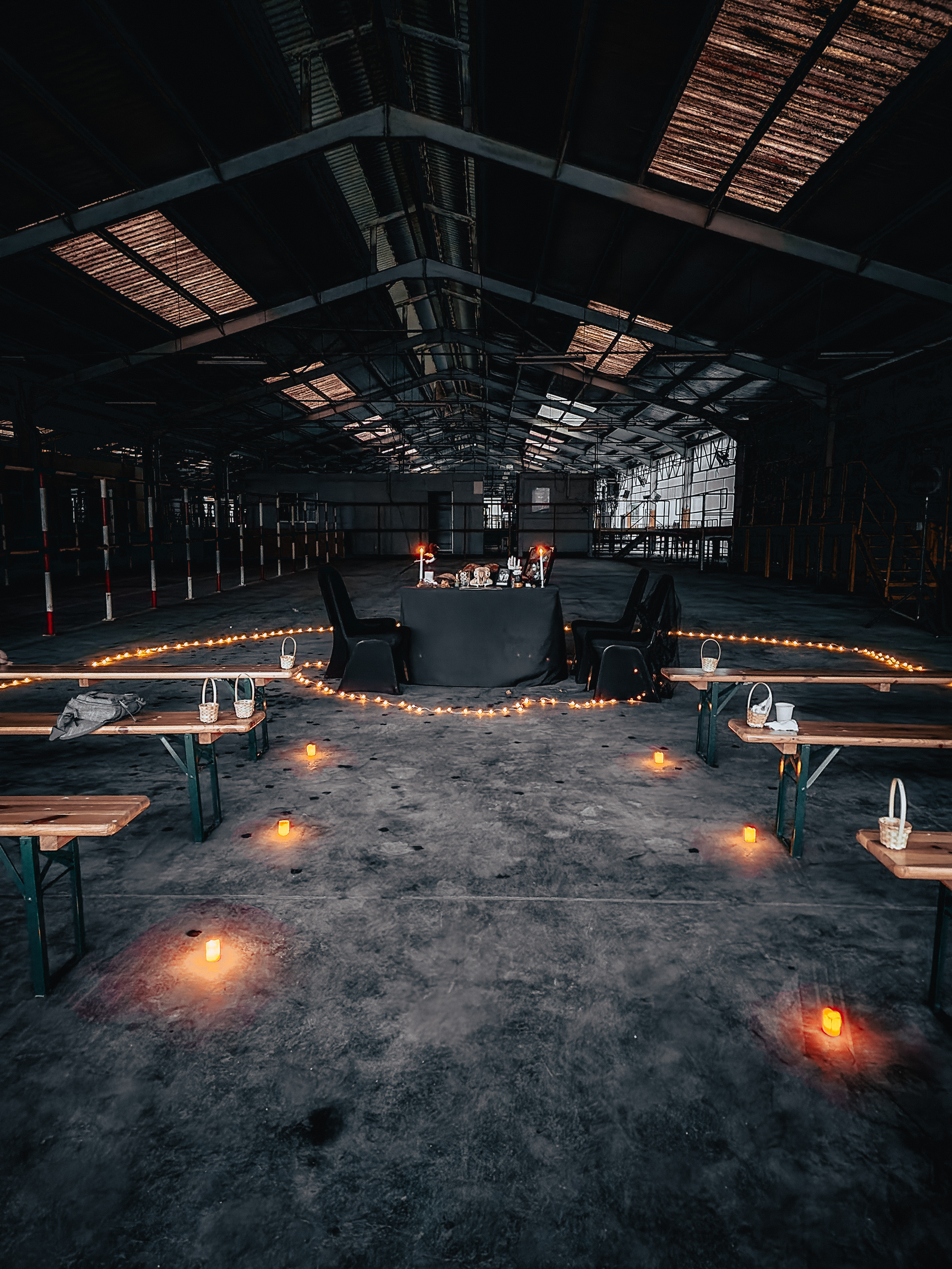 The solemnisation was held in front of a ritual altar, on which lurked an assortment of witchy talismans.
"We wanted to channel an enchanted ritualistic vibe, so we chose a huge ram's skull as our wedding altar centrepiece, complemented by a snake's skeleton in a glass dome and Ulysses butterflies in a frame. Many of these were made by friends such as @blackcrowtaxidermy."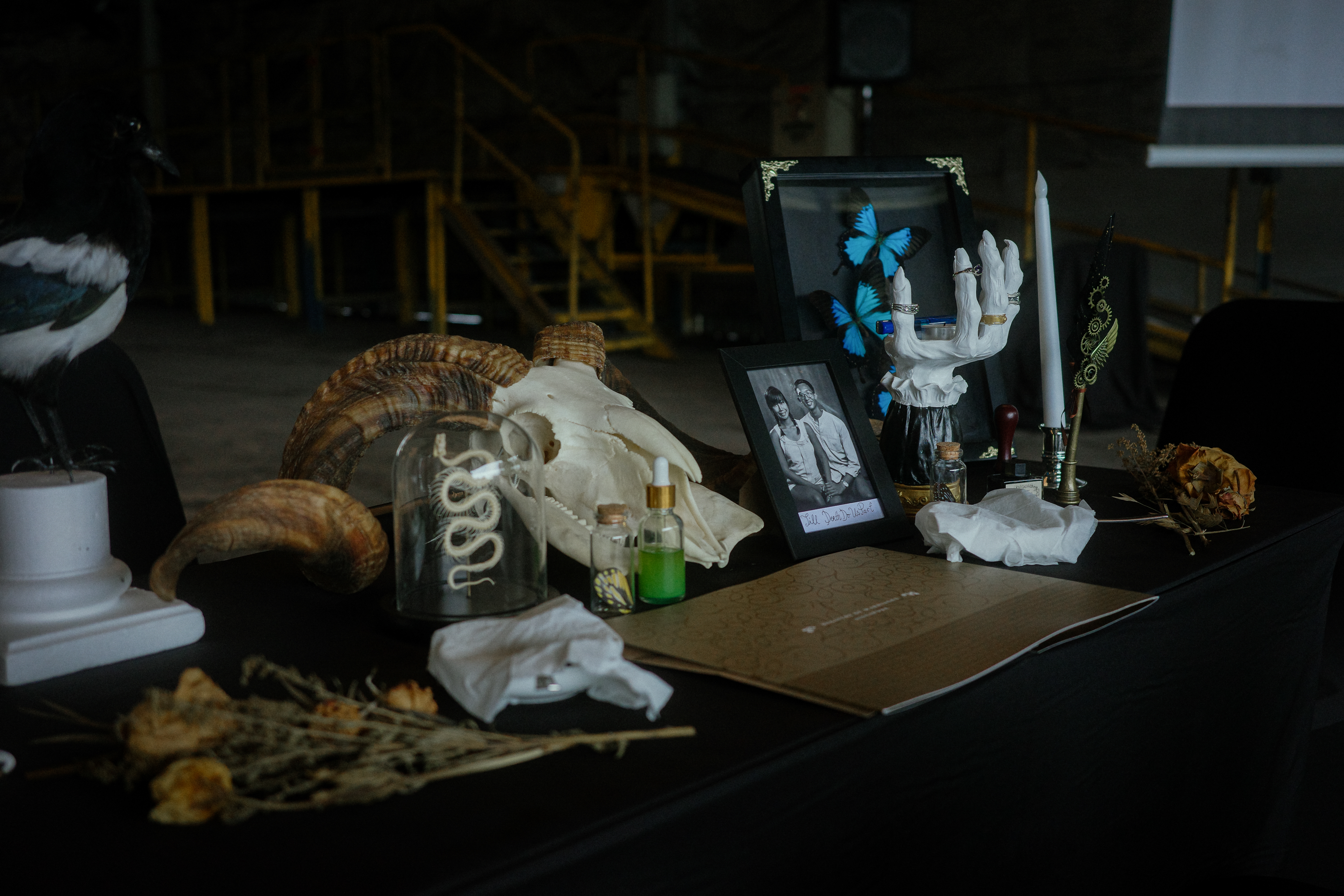 After saying their vows, they pulled their wedding bands off the fingers of a dismembered witch's hand.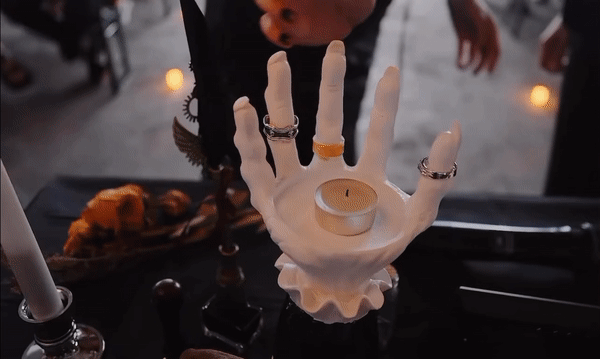 As they embarked on the beginning of a new life together, Amanda and Stanley marked the occasion with songs that spoke of nihilism and death.
The wedding playlist blasted heavy metal from bands such as Slipknot and rock music from Linkin Park — to hell with sappy love ballads.
Angst-filled lyrics and high-octane beats were a fitting backdrop to their unapologetic rebellion against the stuffy institution of marriage.
Just like the wedding, the food served there was also of an acquired taste.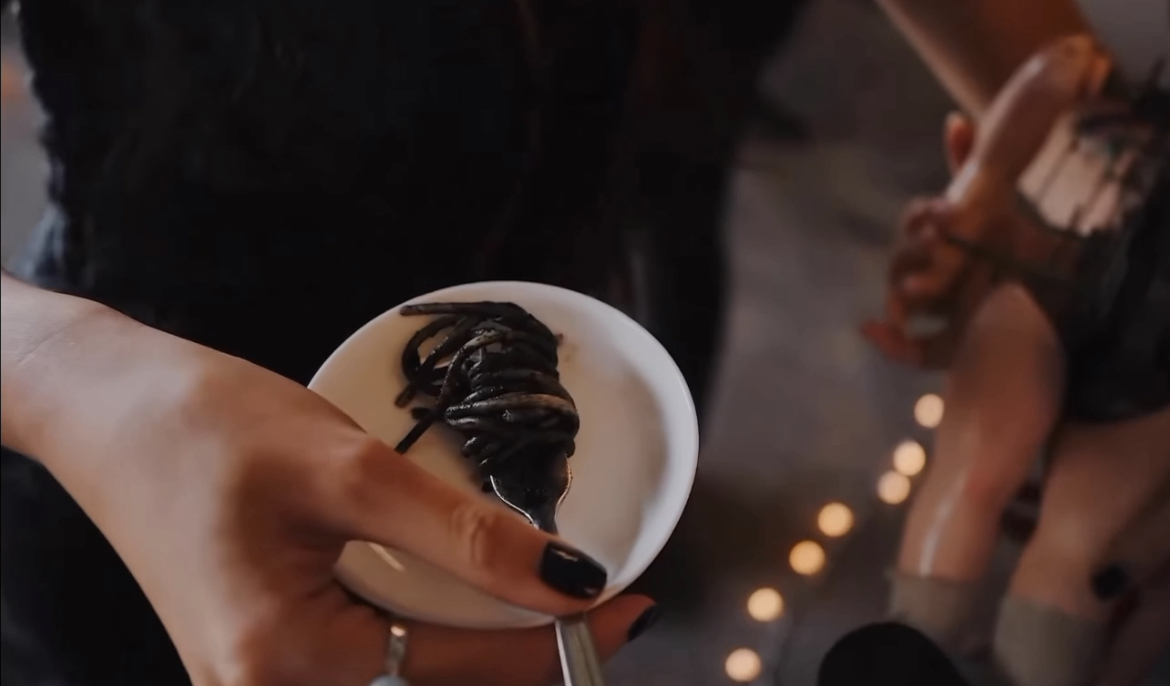 Although the ceremony looked breathtaking, the couple revealed that it cost "a lot less than S$5,000", which in itself sounds like the workings of black magic if you ask us.
"Evil" beings
Negative reactions sparked by the wedding video can be described with this one Slipknot lyric: "Everybody in the world is afraid of me."
Enacting the internet version of a witch-hunt, many people called Amanda and Stanley "evil beings" and "satan worshippers", claiming that they "made a blessed event look satanic".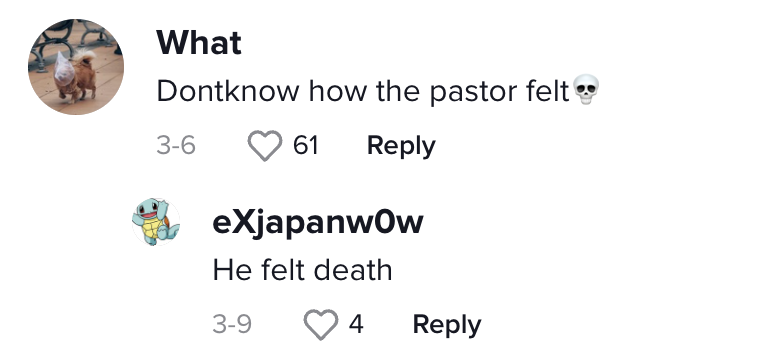 Still, the couple have stayed true to their own unique impulses, refusing to let naysayers stifle their creativity.
"Of course not everyone will be a fan of our hobbies and choice of wedding theme, which we don't blame them for. We did also receive lots of supportive comments telling us how much they loved the concept."
The rest of the world could carry on dragging their name through the dirt, so as long as the people who mattered were supportive.
"There were comments saying, 'Their parents must be so disappointed,' but we're really blessed that our friends and family are open-minded people themselves, and were just as excited as we were."
Amanda's parents are fans of heavy metal and rock music and Stanley's mum even came dressed with a black hat, gloves and stockings.
On being unorthodox
Contrary to what most would assume, Amanda and Stanley don't exactly identify as goth or emo. They just march to the beat of their own drum.
"We don't identify as goths nor are we very into the gothic culture. The wedding was simply black themed and did not really mean anything more than that.

All we wanted was to be ourselves and as much as others may feel that the things that we like are weird and macabre, it feels completely normal to us."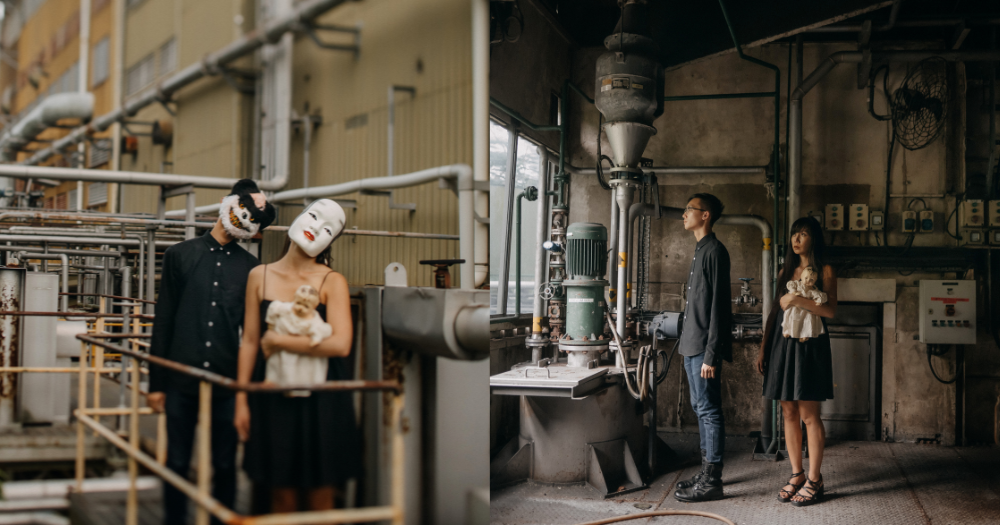 Whether it's trying exotic cuisines, losing themselves in metal music, or visiting the places where god lost his shoes, the couple relishes anything off the beaten path.
"Perhaps [our wedding] only feels macabre because everyone else conforms to the societal pressures of what normal should be and that anyone who enjoys something different is frowned upon."
Top photos by @destroyryvn and @hongrayphotography
If you like what you read, follow us on Facebook, Instagram, Twitter and Telegram to get the latest updates.