Follow us on Telegram for the latest updates: https://t.me/mothershipsg
A mother in Malaysia recently gave her five-year-old daughter a Mercedes G Wagon as a birthday present to motivate her to go to school.
For non-car junkies, a G Wagon retails for RM1.79 million (S$540,000).
The latter had asked for a luxury car when asked what she wanted for her birthday.
Gave her a G Wagon
On Apr. 10, entrepreneur Farhana Zahra shared a TikTok video where she surprised her daughter, Fatima, with a brand new Mercedes G Wagon.
The video shows Fatima being brought to a courtyard while blindfolded.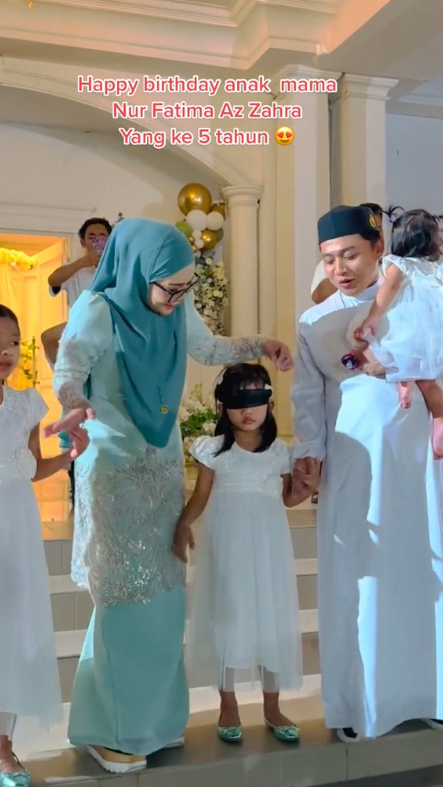 A crowd of people lined up in front of her, creating a walkway leading towards a see-through truck carrying the Mercedes G Wagon.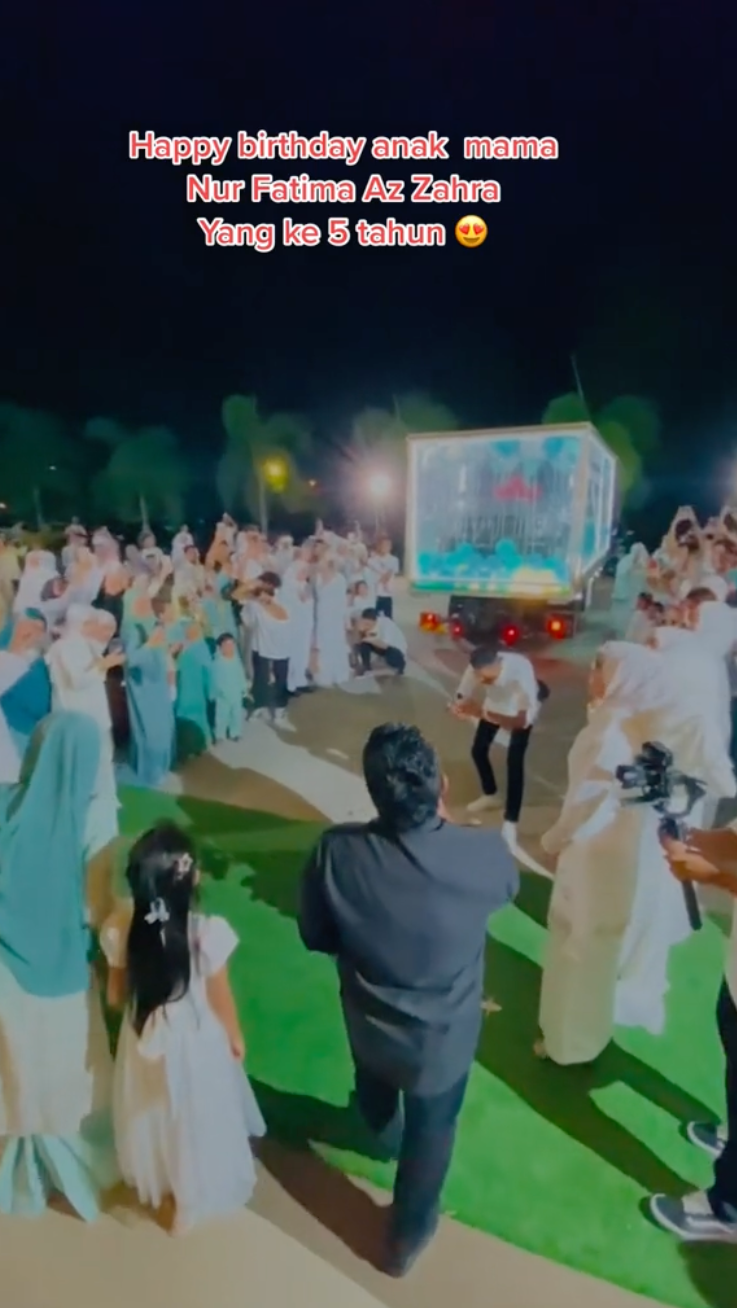 Farhana then took off Fatima's blindfold, and the latter could be seen smiling as she looked at her birthday gift.
According to the caption, Fatima was delighted to receive the car and could not stop holding the key. It said:
"Happy birthday 5th (sic) Nur Fatima Az zahra ❤️❤️❤️ she was happy to receive the G Wagon she wanted, so much that she asked to hold the key hahaha."
The video ended with Farhana wishing for Fatima to be "diligent in attending school" since she has been granted her dream car, and for her aspiration to be a doctor to be fulfilled.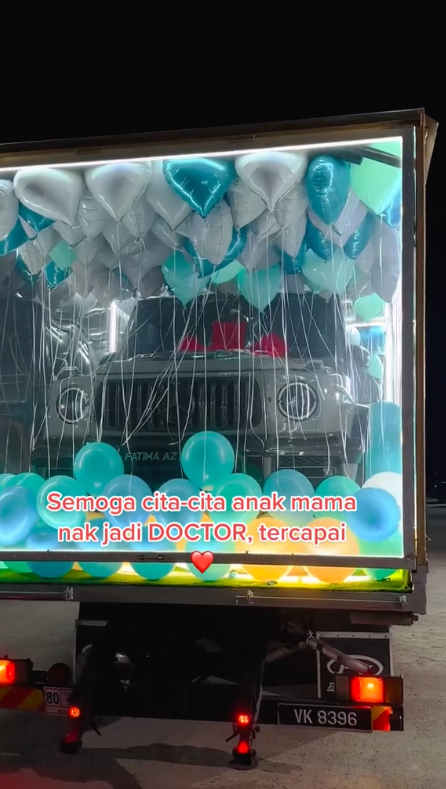 Asked for BMW and G Wagon
Prior to receiving the Mercedes G Wagon, Fatima had expressed she wanted the luxury car as a birthday gift.
Farhana had asked Fatima what she wanted for her birthday in a TikTok video about two weeks before the birthday party.
"What do you want for your birthday?" Farhana asked after getting Fatima to sit in front of her.
"G Wagon or BMW. Green colour," Fatima said.
Farhana initially asked what Fatima will do with the car before asking if the latter will go to school if she was given a Mercedes G Wagon.
"Ok if Mama buys you will go to school. Ok? Promise?"
Fatima agreed and sealed the deal in a pinky promise.
Excited to go to school
In a separate TikTok video, Farhana expressed her excitement to send Fatima to school with the new car, which contains Fatima's name on the license plate.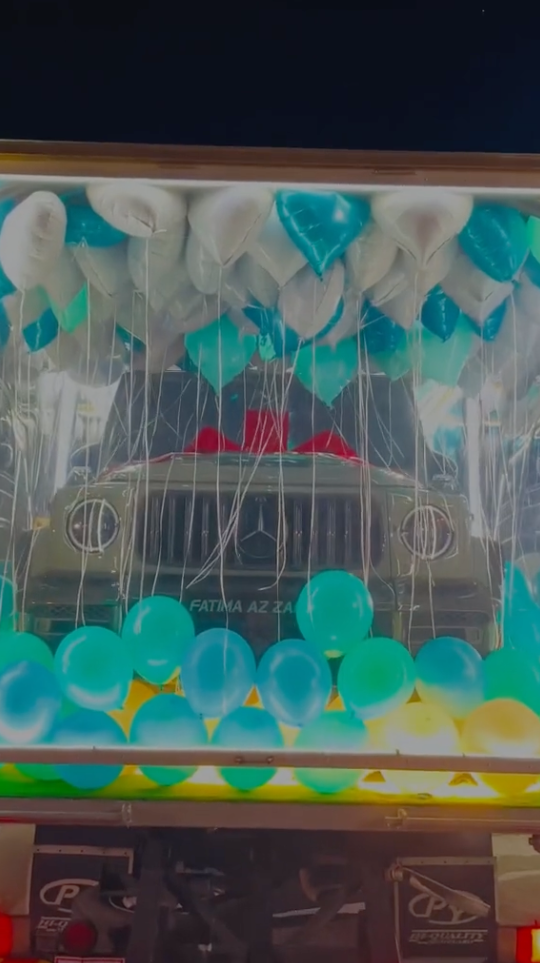 She shared that Fatima initially attended school in January 2023 until she fell sick. Subsequently, the girl reasoned her way out of school by claiming she was not old enough as she has yet to turn five years old.
Farhana updated that her daughter now wants to go to school after receiving the G Wagon.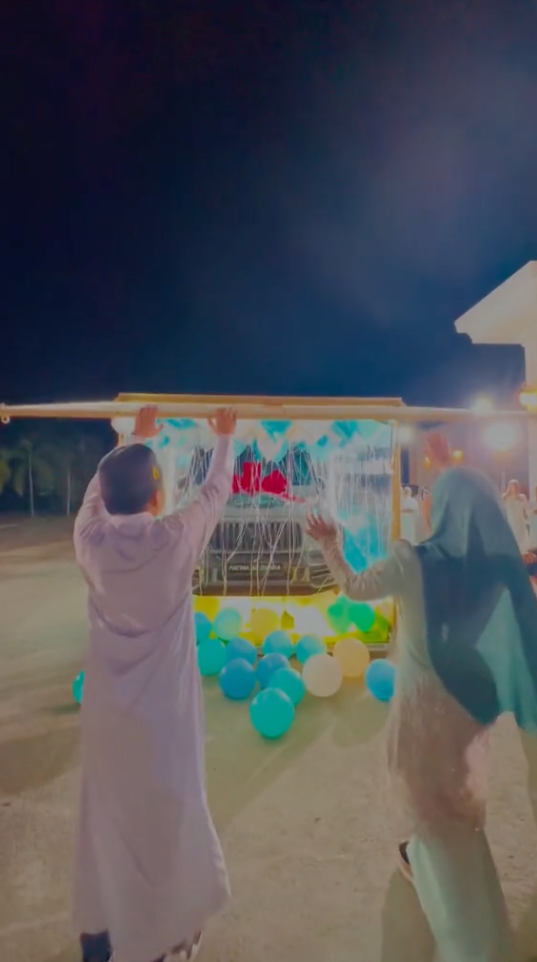 She asked her followers to wait for a video update where she will drive Farhana to school in the brand new car.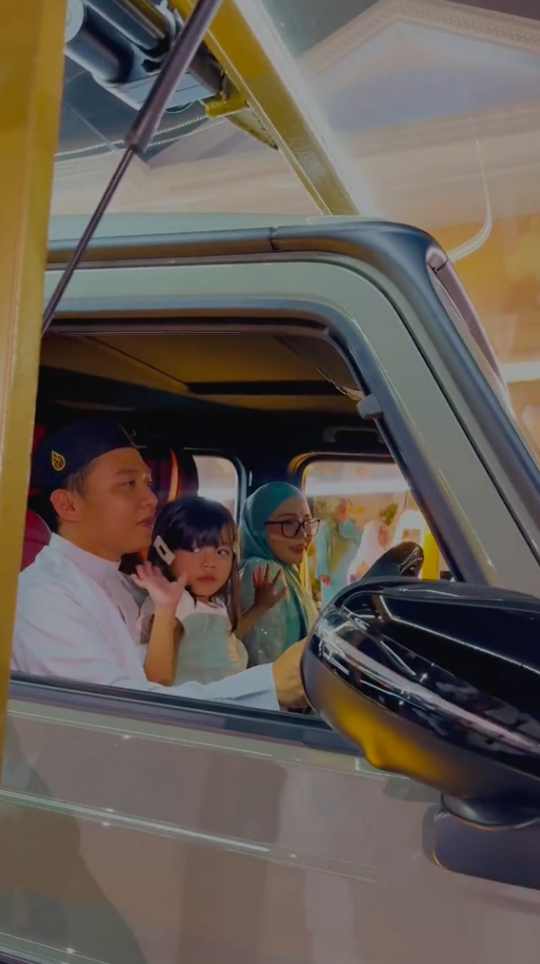 Top images via @farhanazahra91/TikTok.
If you like what you read, follow us on Facebook, Instagram, Twitter and Telegram to get the latest updates.