Follow us on Telegram for the latest updates: https://t.me/mothershipsg
Singaporean influencer Melissa Celestine Koh announced that her son, who was one year and 9 months old, has passed away.
The 34-year-old mother revealed her son's passing by posting the details of his wake on an Instagram story dated Apr. 7.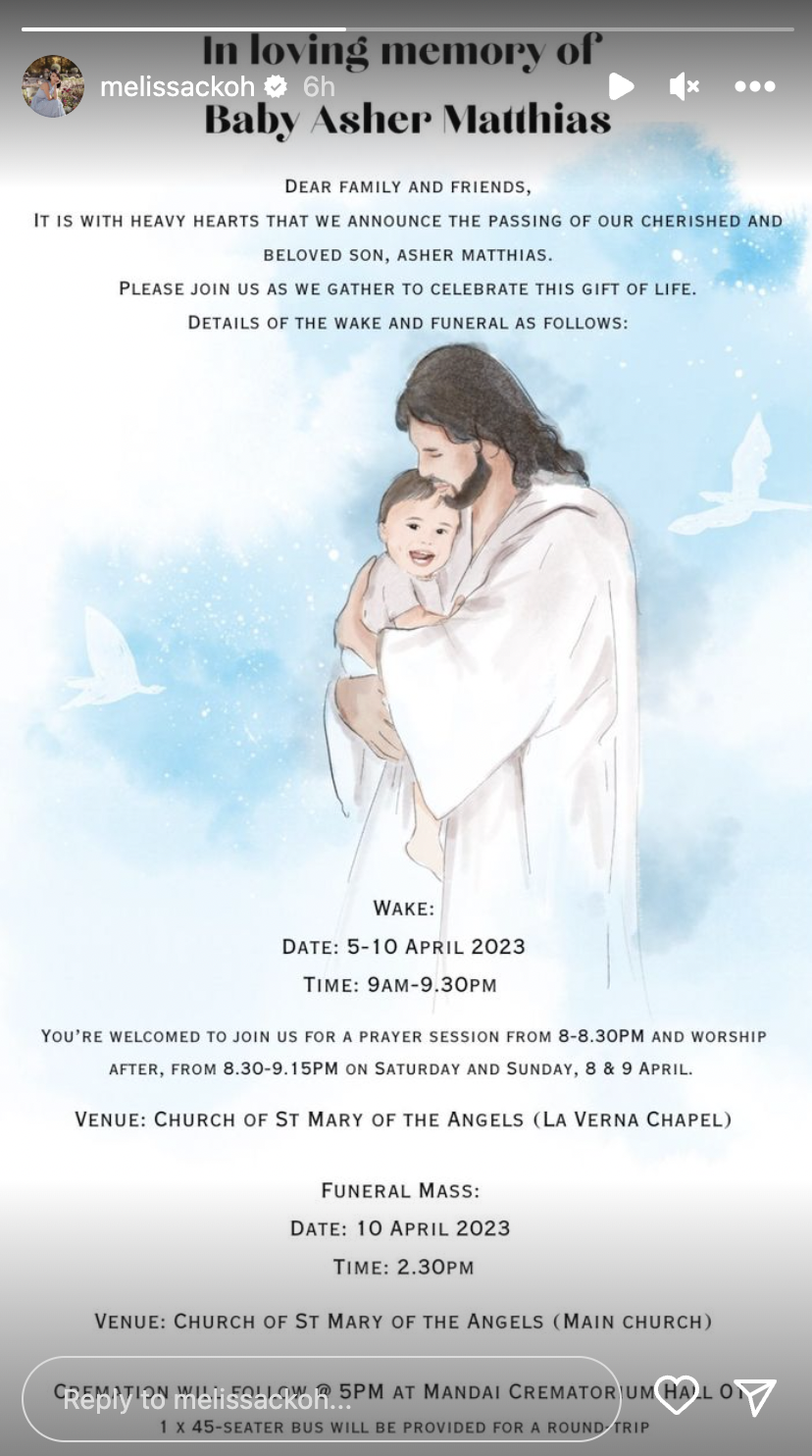 Suffered from a heart condition
Koh's son, Asher Matthias Chen, was born on Jun. 17, 2021.
Hours after his birth, he had to be sent to the Neonatal Intensive Care Unit (NICU) for better one-for-one care, after his oxygen levels were observed to have dropped.
Koh and her husband, James Chen, were subsequently informed that their baby had a heart condition and needed to undergo immediate surgery.
On Jun. 18, 2021, open heart surgery was performed on their baby.
The couple has been documenting Chen's growth and health progress ever since.
The baby had to undergo another surgery a month later to fix his low oxygen levels, but was eventually discharged.
Koh's first child was born in June 2019. She is now expecting another child, as announced in an Instagram post dated Jan. 2.
Hints of son's condition
On Mar. 30, Koh hinted about Chen's potentially worsening condition in an Instagram post, saying that "we're not ready to lose you, baby Asher".
Later on Apr. 6, she made another pensive post with a photo of her on the beach carrying him in her arms.
In the post's comments section, some Instagram users including influencers have already expressed their condolences.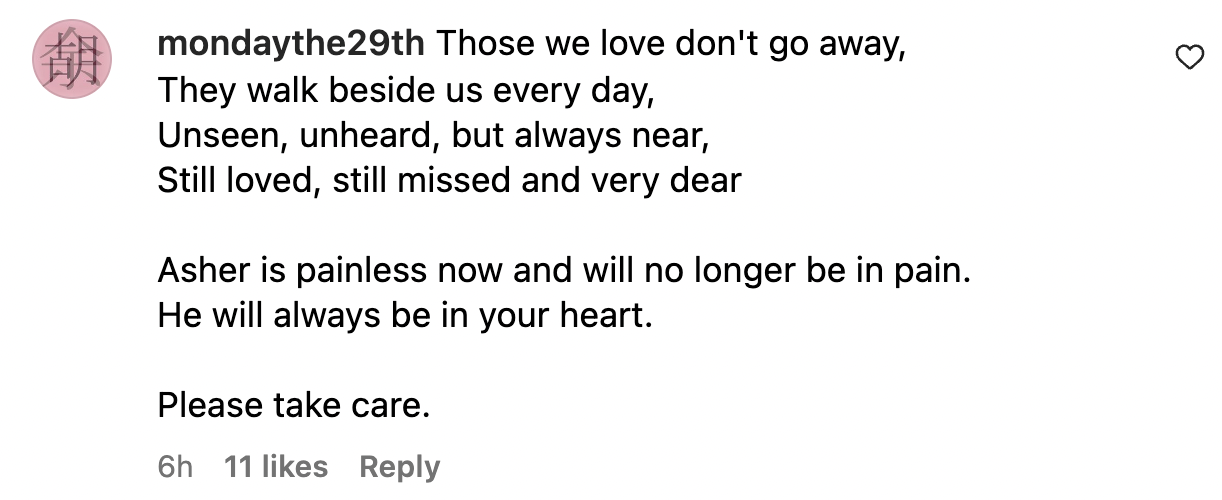 Her son's death was later confirmed by her announcement via Instagram story and the string of condolences in her latest post dated today (Apr. 7).
Condolences to the family.
Top images via Instagram/@melissackoh
If you like what you read, follow us on Facebook, Instagram, Twitter and Telegram to get the latest updates.