Follow us on Telegram for the latest updates: https://t.me/mothershipsg
[Editor's note: This story has been updated following a clarification from the charity.]
A video of an Indonesian family with eight children had recently gone viral on social media, garnering sympathy from netizens.
Many people were spurred to donate to the family after the circulation of the first video.
Desperately prayed for just a plate of rice
The family's story was shared by @sijumdepokofficial, an Indonesian charity, on Instagram.
They have eight children and struggle to put food on the table.
In the video, the mother shared how she desperately prayed for just a "plate of rice" so her children can eat during sahur.
Sahur is the meal eaten early in the morning before the sun rises by Muslims before they fast for the day during Ramadan.
Mother claimed child ate paper due to hunger, charity later clarified this was not the case
The mother claimed that one of her children, who is two years old, once ate paper due to hunger. They had participated in tahlilan--a Muslim prayer--where the organiser had given out roll cakes wrapped with paper.
Her two-year-old toddler supposedly mistook the wrapping paper for food and ate it, the mother claimed.
"The child had not eaten since morning," she said. She had to warn the child to stop eating as "it's paper, not cake".
She shared that they only eat simple meals for daily consumption. "Just add salt. The important thing is being full".
The mother revealed that during this period of fasting, she struggled to even offer food to her children.
"For many days, I have given [them] just water and tea," she said.
Charity said child ate wrapping paper by mistake
However later on Apr. 21, a spokeswoman from the charity put out a clarification video.
She said the child only mistakenly ate the paper because the cake came with a wrapping paper, not that the child ate paper on their own.
The spokeswoman added that despite Indonesian media assuming that the family lived in Depok (an Indonesian city in West Java), they had not revealed the family's address due to privacy reasons.
You can watch the clarification video here.
Pawned motorcycle license for S$4.46
In the story narrated in the video, it is revealed that the father had once worked as a cook helper and a private driver.
He last worked as an ojol (a private ride-hailing service with motorcycle) for several years before his motorcycle broke down.
He was forced to sell his broken motorcycle for profit, making the family lose their only source of income.
The father often walked long distance to find a job, but struggled to secure any position.
Out of desperation, he pawned his motorcycle license for 50,000 rupiah (S$4.46) to a porridge seller just to feed his family.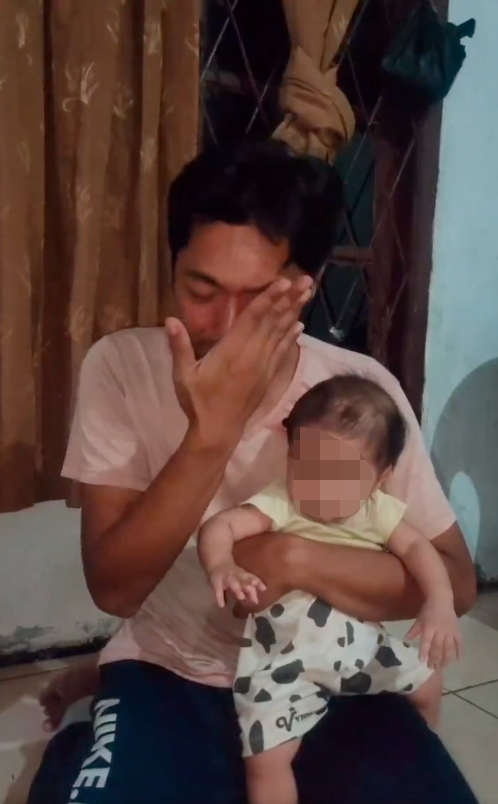 Received donations of S$445 and a new motorcycle
Many people were spurred to make a donation after the first video was uploaded.
In a follow-up video, @sijumdepokofficial showed moments where they donated 5 million rupiah (S$445) and a new motorcycle to the family.
"My hand is shaking," the mother said in between tears as she received the money.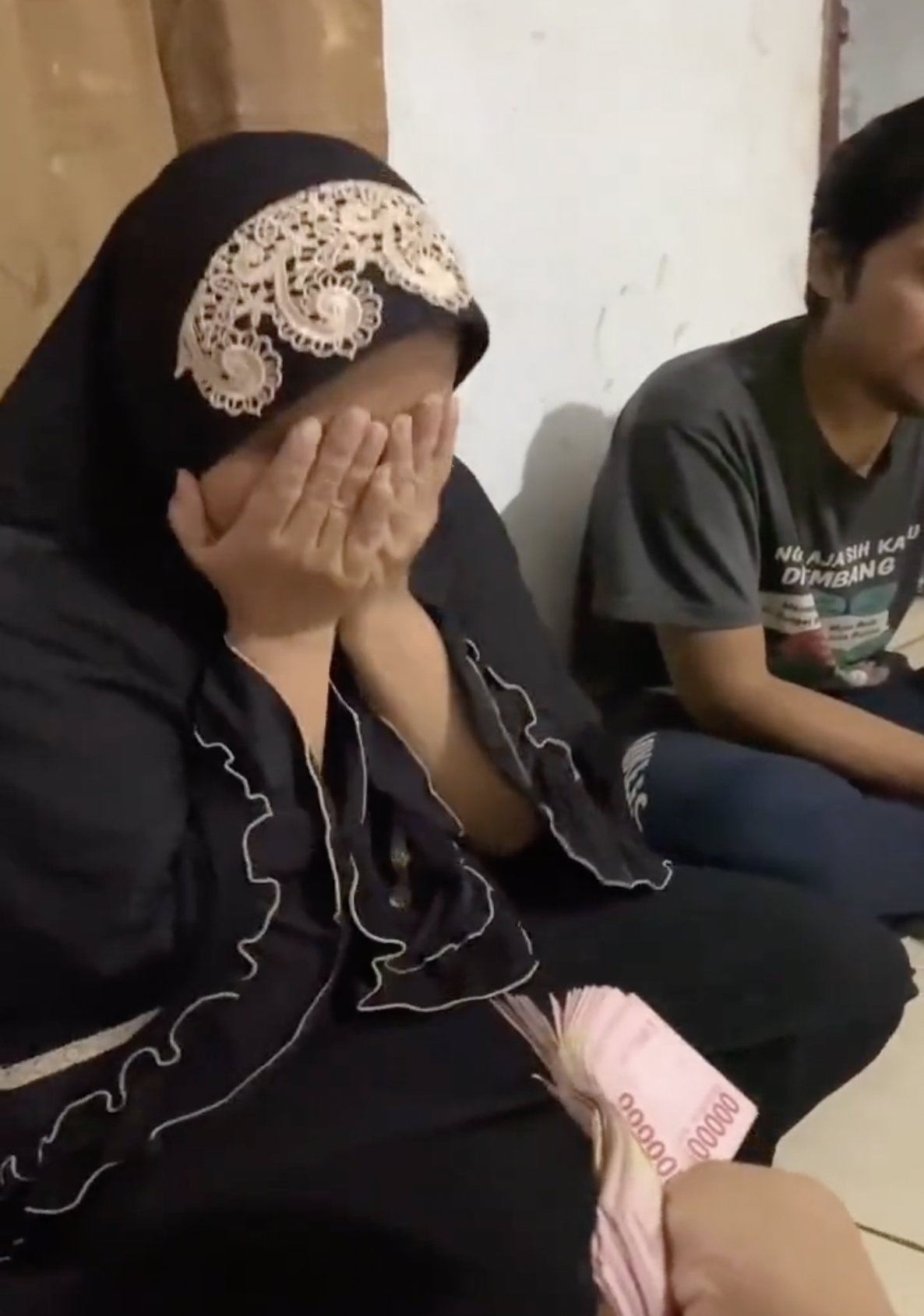 Upon receiving the brand-new motorcycle, the father immediately got down on his knees and cried.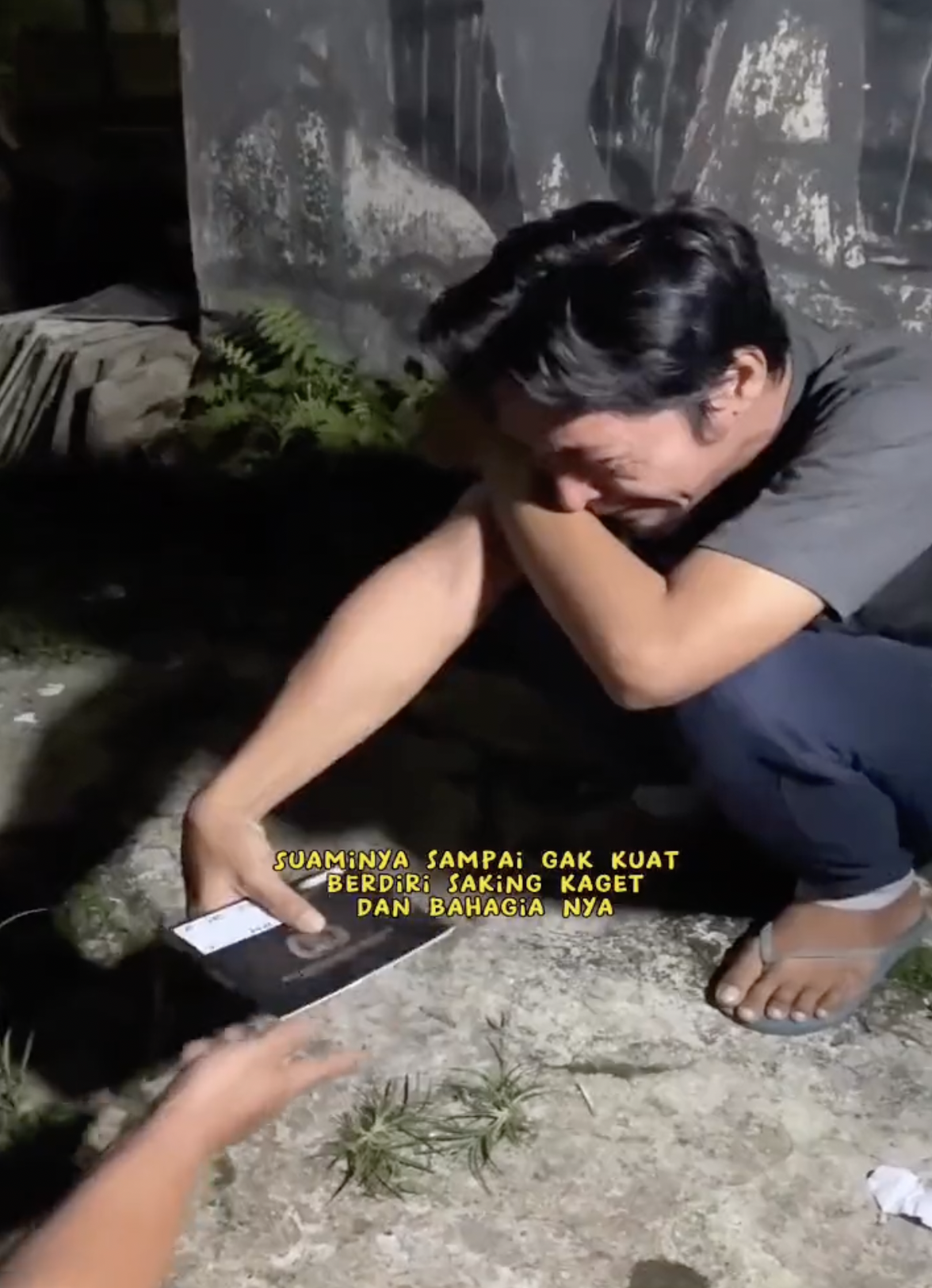 In the video, it is stated that the father often carried his children while walking a long distance to school.
Earlier that day, their daughter had asked when her father would have a motorbike so he "doesn't have to be tired from carrying [her] every day".
When they told their daughter she didn't have to walk to school anymore, she quickly burst into tears and reached out to her mother for comfort.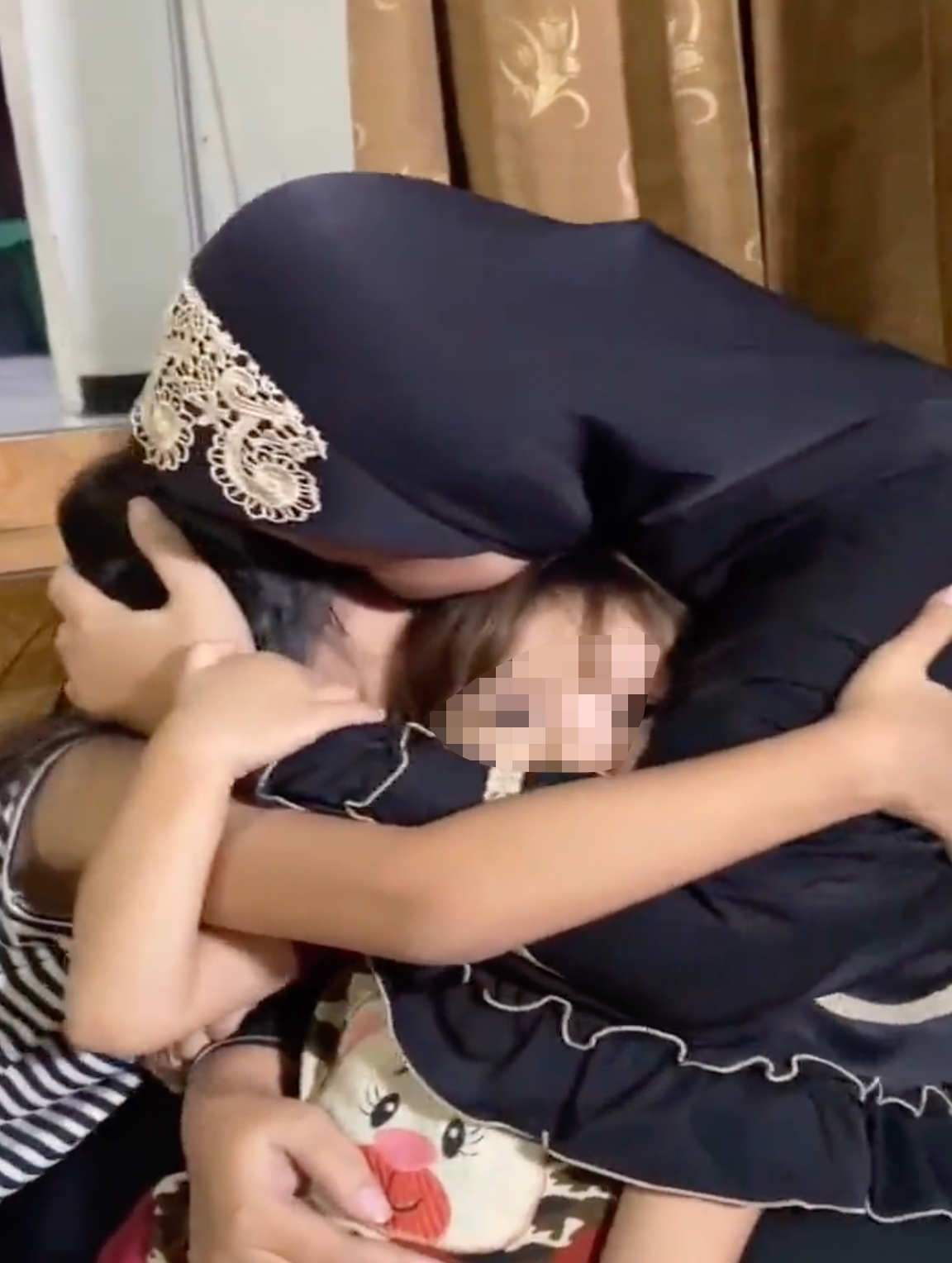 In a caption, @sijumdepokofficial thanked donors who contributed to the family so "they can feel happiness".
They also added that the father will redeem his license soon and hopefully improve the family's standard of living.
Top image via @sijumdepokofficial/Instagram.
If you like what you read, follow us on Facebook, Instagram, Twitter and Telegram to get the latest updates.