Singaporeans are flocking to IKEA on Apr. 27, ostensibly for the launch of its 12-inch hotdog.
The new item is part of the furniture giant's anniversary celebrations that will run from Apr. 27 - May 1, 2023.
When Mothership reached the Tampines outlet slightly before the opening at 11am, there were already about 40 people milling about the Swedish bistro.
By the time it hit 11:30am, there were over 100 people.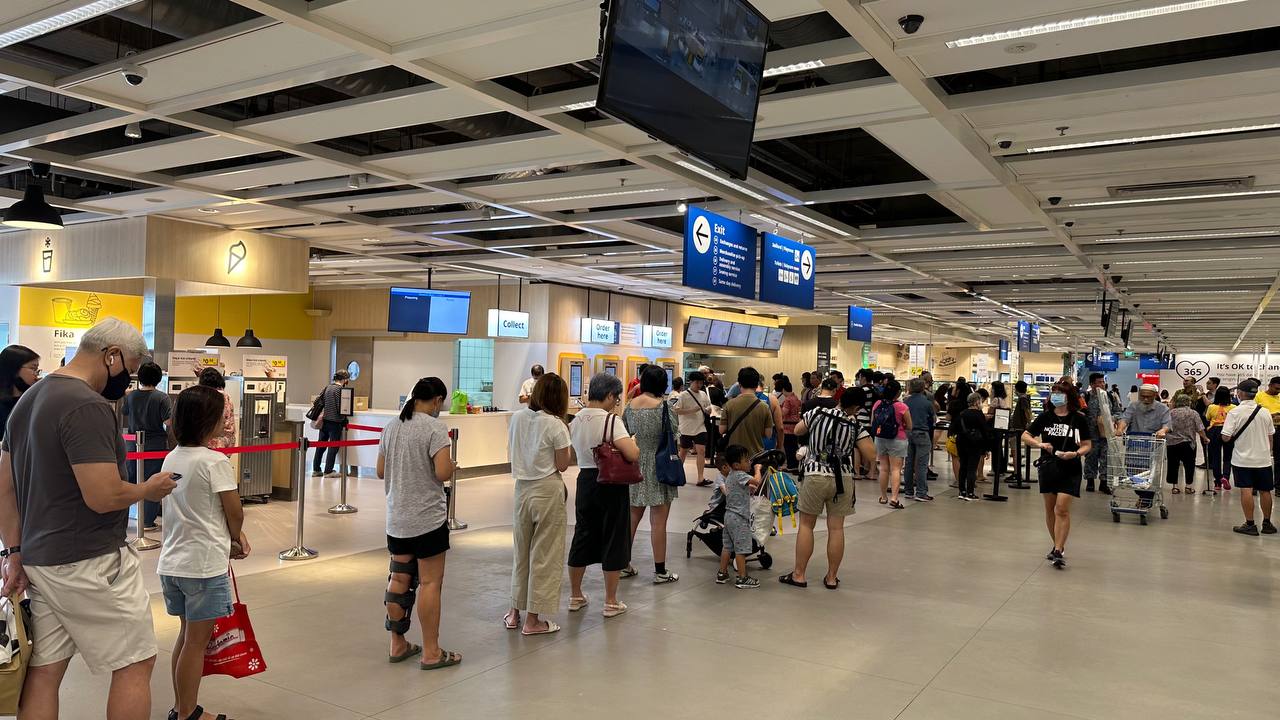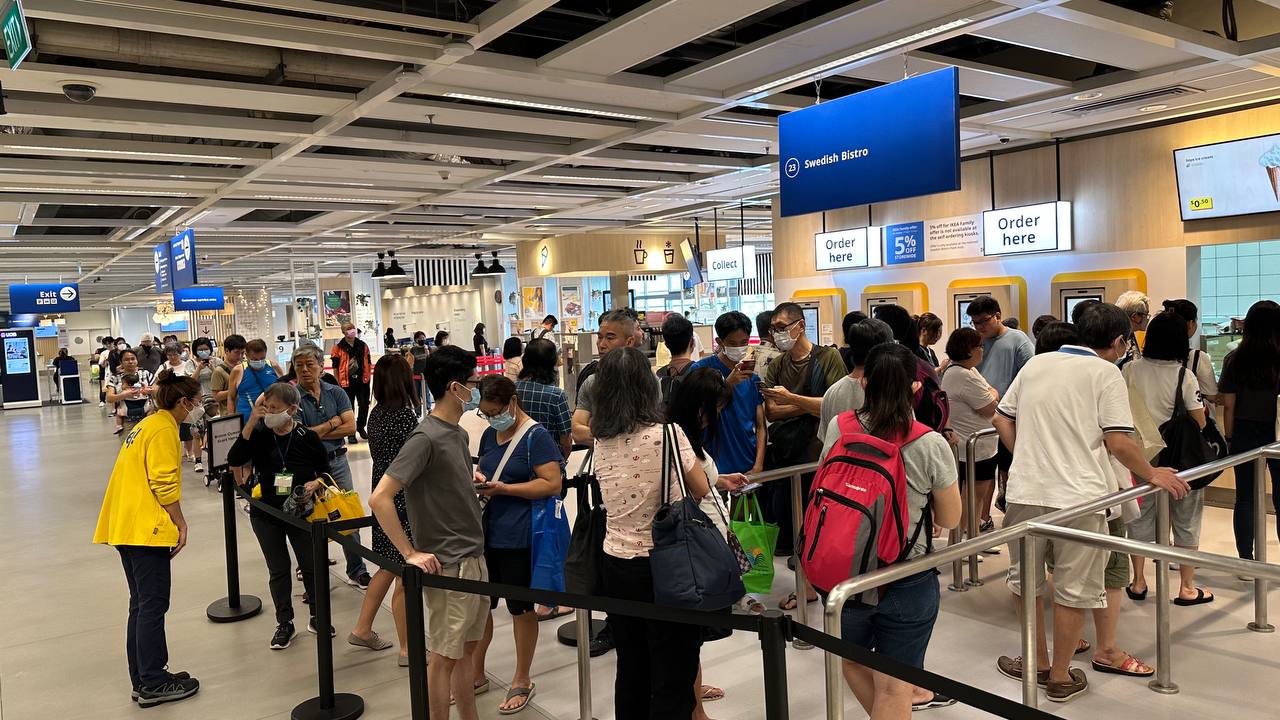 And the queue was crawling.
To thank (or bribe) customers for their understanding, an IKEA staff gave out Daim chocolates to those waiting in line.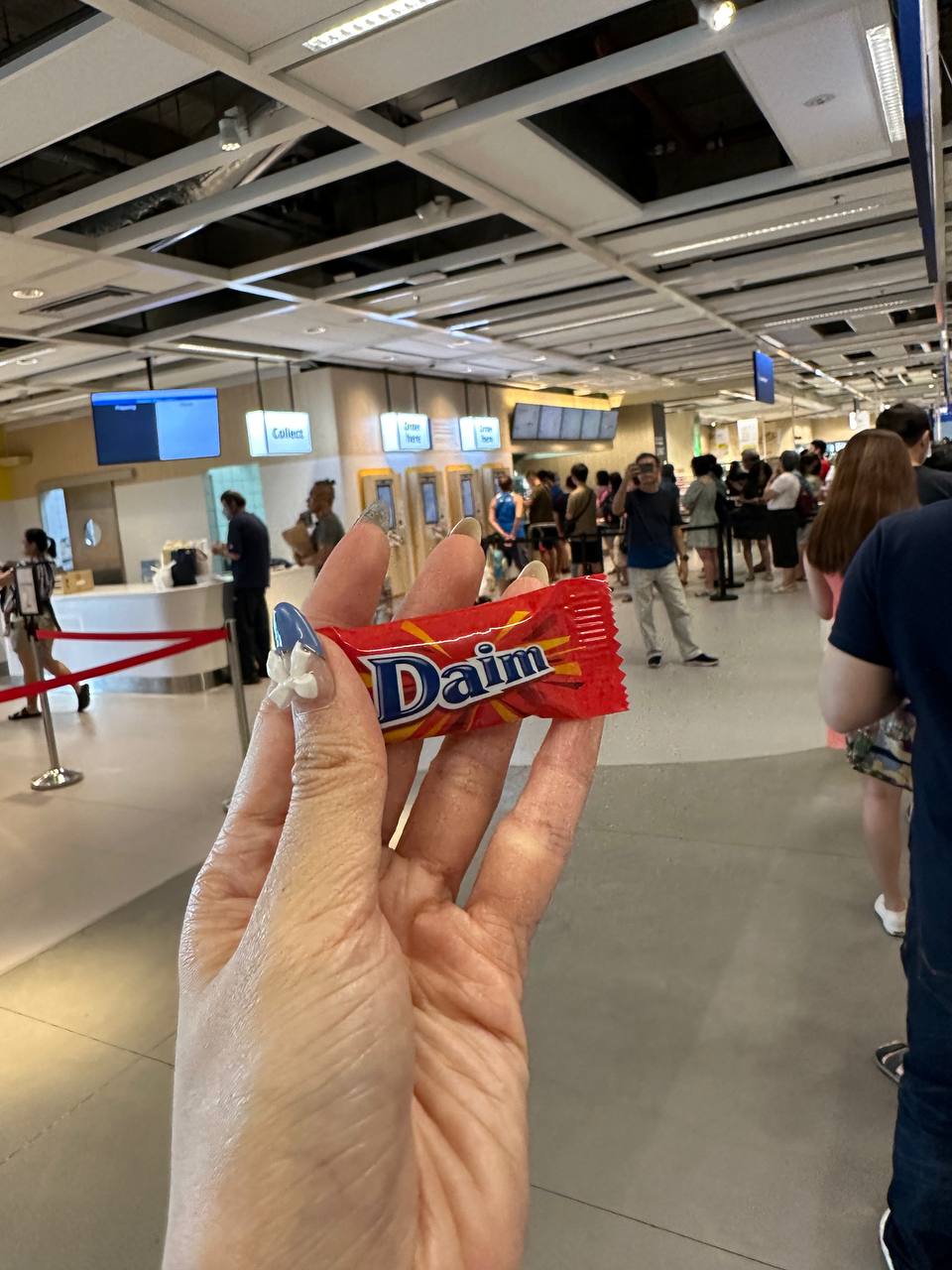 Tensions running high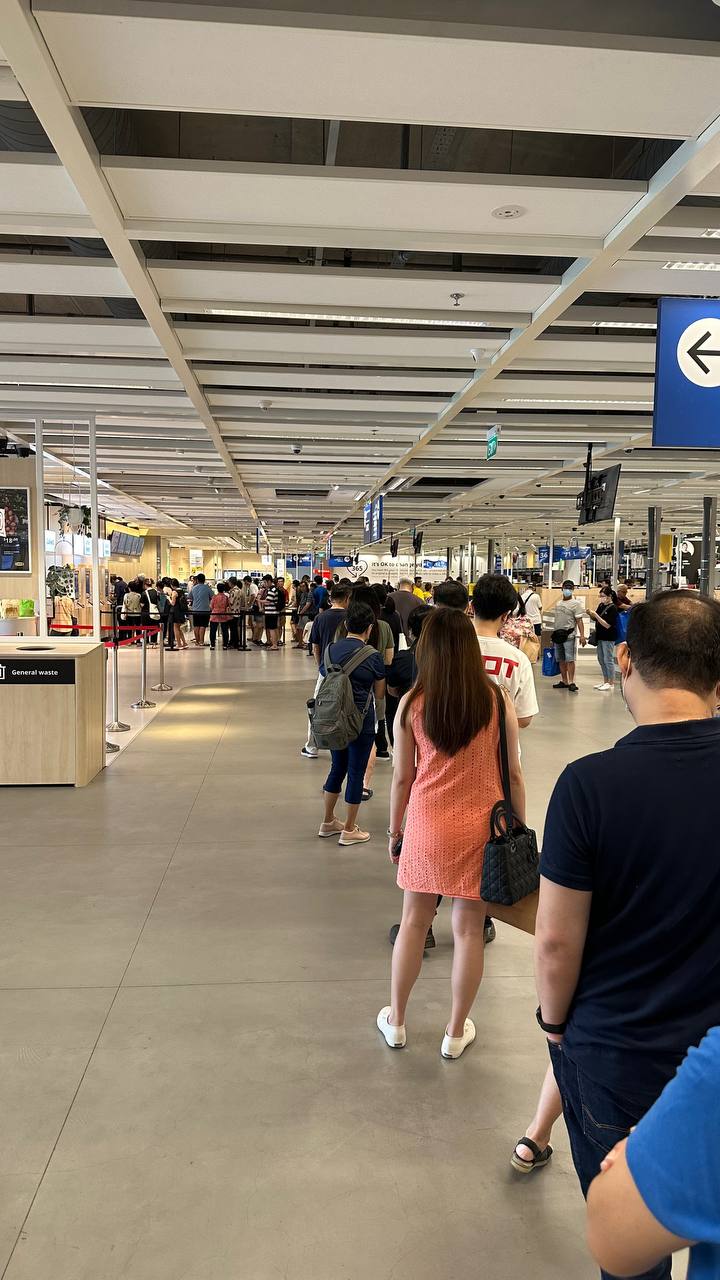 The bribe, however, did not work as well as IKEA would have hoped.
At around 12pm, IKEA staff opened up another queue to cope with the demand.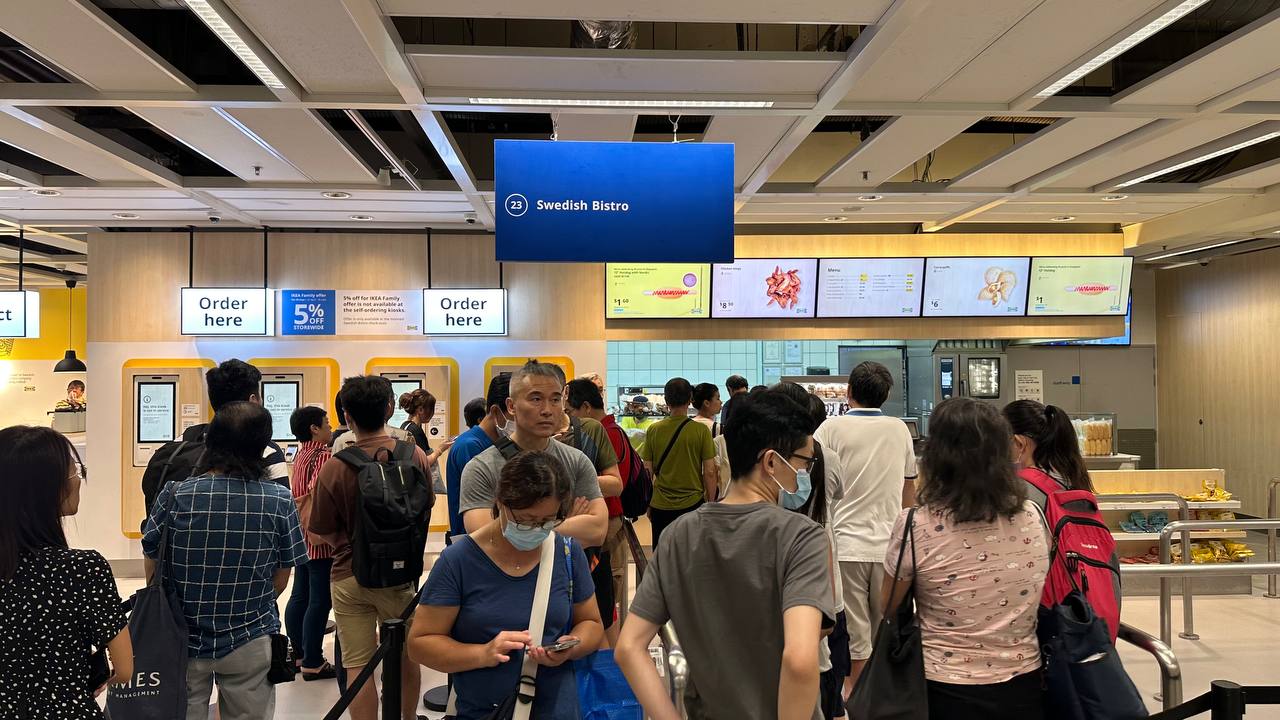 Alas, that was met with unhappiness as people in the second half of the queue were shown to the new line.
A man audibly grumbled to the staff over the speed at which things moved.
It later escalated slightly, and a three-way altercation (albeit a rather mild one) was witnessed by other customers.
Others in the queue were also overheard criticising the kitchen staff.
We got our hotdog at about 12:40pm, at which point the length of the queue remained consistently long (and slow).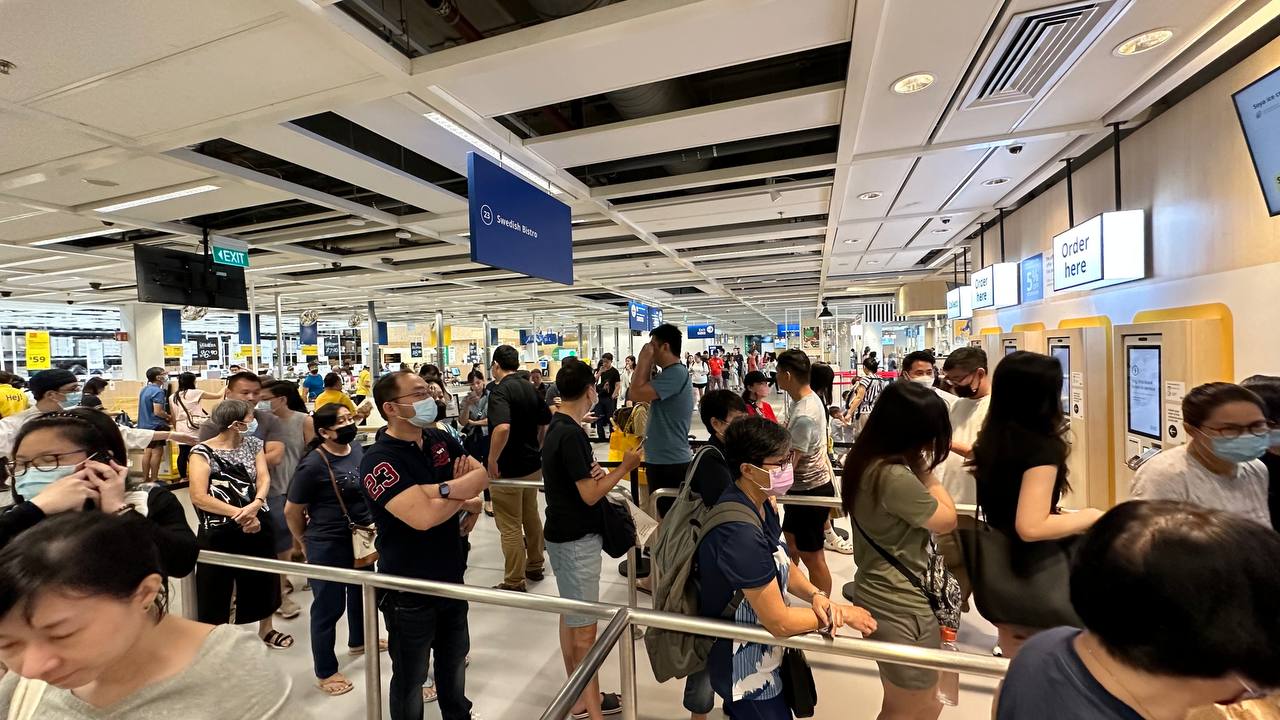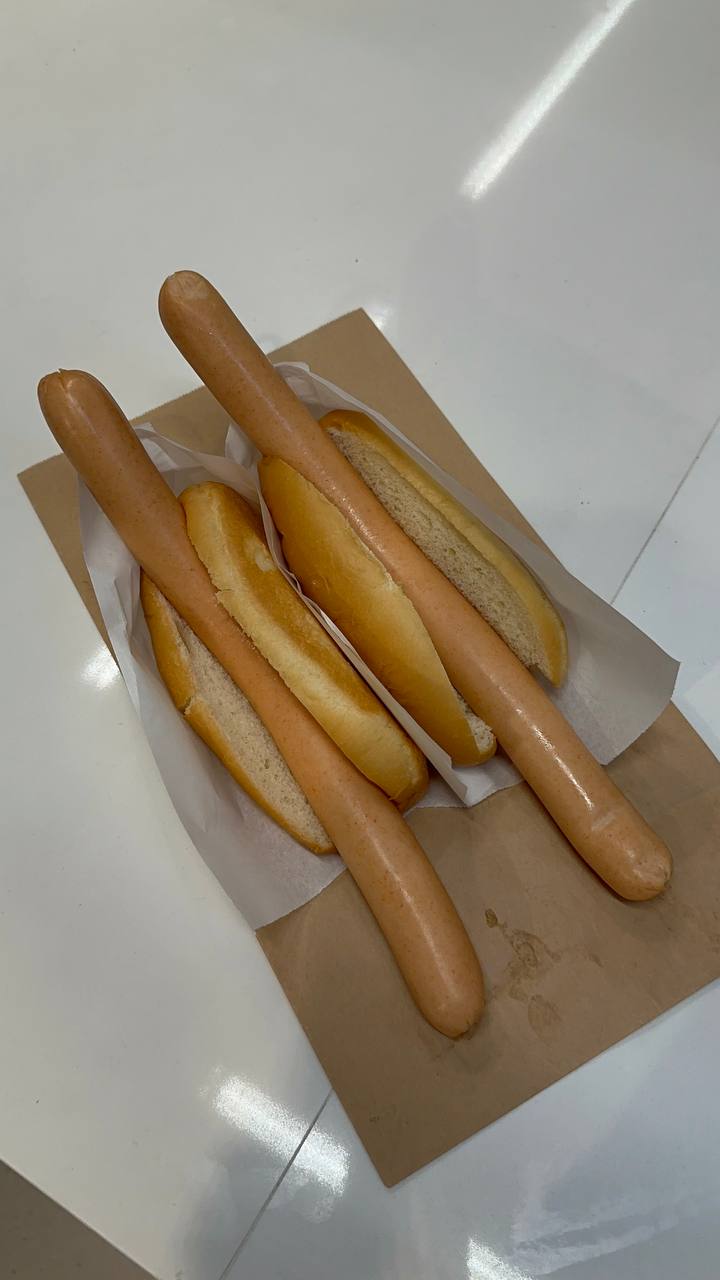 Top image by Livia Soh
If you like what you read, follow us on Facebook, Instagram, Twitter and Telegram to get the latest updates.