Follow us on Telegram for the latest updates: https://t.me/mothershipsg
A wealthy Chinese man was kidnapped from his condominium in Bangkok, Thailand and held for a 4 million baht (S$155,144) ransom by a gang of Thai kidnappers on Friday (Apr. 14).
One of the kidnappers was his girlfriend, who was a beauty pageant contestant.
The victim, Wang, was stuffed into a plastic box and transported from his condominium to Hua Hin, which was 200km away from Bangkok, Thaiger reported.
The police have arrested six suspects involved in the case.
Meanwhile, in a surprising twist, the victim is wanted for fraud in China.
He is currently being detained by the Thai Immigration Bureau.
Received distressing call
The kidnapping incident was first reported on Saturday (Apr. 15) to Lumpini Police Station by the victim's friend, Yu, who said he received a distressing video call from Wang the day before on Apr. 14.
Wang's face was bruised in the video, but he insisted that Lu should not report the incident to the authorities.
"You don't need to report this to the police. They will release me if they receive the money," Wang said.
Due to growing concern, Yu decided to report the incident to the police.
Mastermind was Wang's girlfriend
Police investigations found that the mastermind of the kidnapping was Wang's girlfriend.
Officers said Wang was in a relationship with 24-year-old Nampetch, a former beauty queen who competed in the 2020 Miss Grand Suphan Buri contest.
They dated for about one year and broke up three months ago, but recently got back together.
Police said Nampetch knew Wang had a lot of money and assets and had a Chinese arrest warrant, making him an easy kidnap-for-ransom target as he would avoid turning to authorities for help.
They believed that Nampetch planned the kidnapping together with her second boyfriend, Guy. They used the BMW Wang bought for Nampetch to carry out the crime.
A total of 3.93 million baht extorted
The kidnapping happened at 7pm on Friday (Apr. 14).
Four kidnappers entered Wang's condominium on the 17th floor using a spare key that he had given to Nampetch.
The gang of four tied up Wang's hands and feet. They then used his phone to request a luggage cart from the condominium's staff.
One of the kidnappers went out and brought back a huge plastic box which they used to put Wang inside. They placed the box on the luggage cart, brought it downstairs, and put it inside the BMW Wang bought for his girlfriend.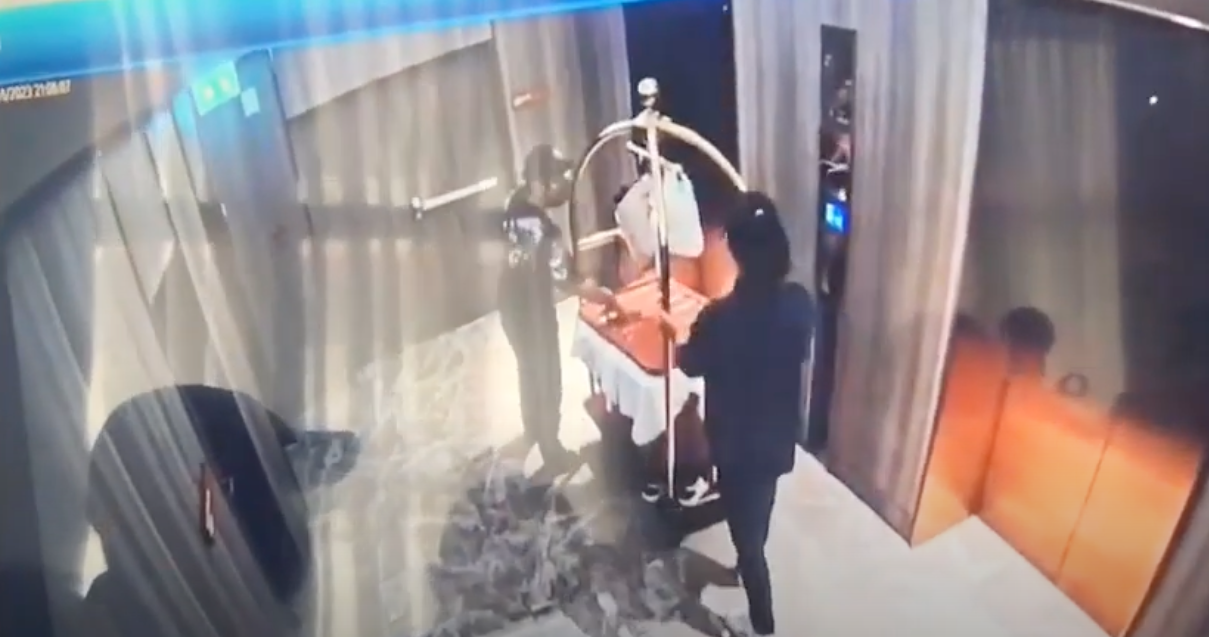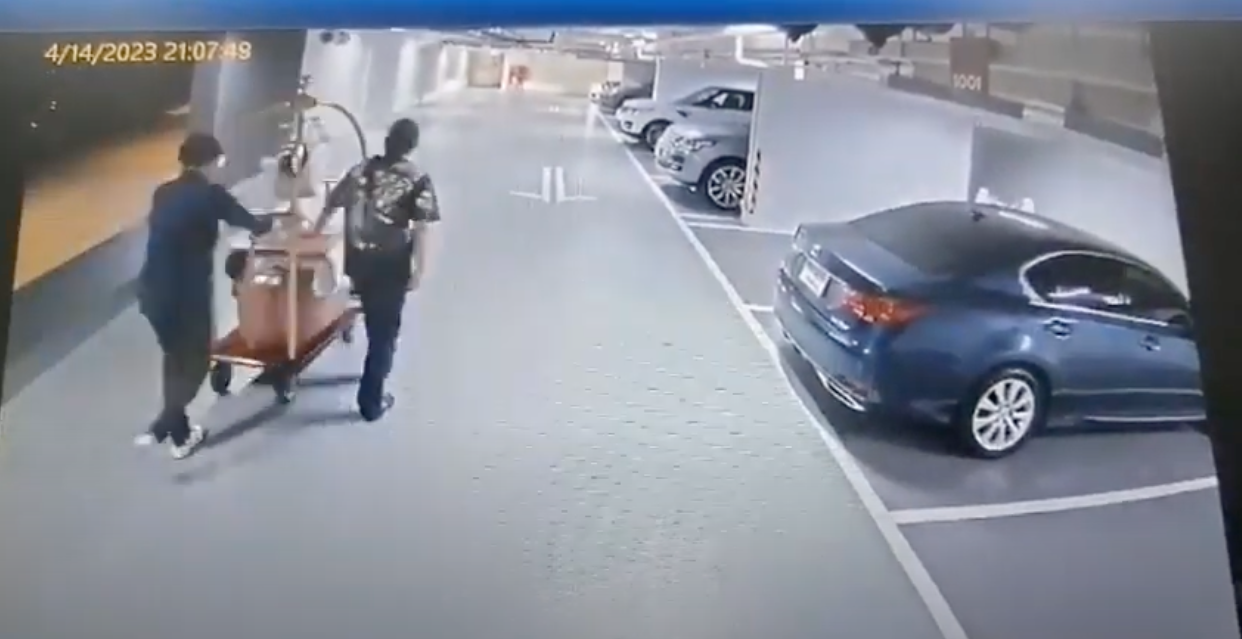 The four kidnappers drove to a house in Hua Hin, about 200km from Bangkok, where they contacted Wang's friend Yu.
They then made Wang transfer money into the bank account to one of the kidnappers, Kob, twice.
The first transfer was 2 million baht (S$77,700) and the second was 900,000 baht (s$35,000).
After which, they forced Wang to transfer 1.03 million baht (S$40,000) to a woman named Ta.
The total amount extorted was 3.93 million baht (S$152,000).
The kidnappers released Wang at a restaurant the next day (Apr. 15).
Six suspects arrested
Police have arrested six suspects involved in the case -- Wang's 24-year-old girlfriend Nampetch, 24-year-old Guy, Kob, June, Frog, and Joe.
They were arrested under suspicion of joint kidnapping of a person over the age of 15 for ransom by threatening the use of violence and other methods of intimidation to detain, imprison, extort, and cooperatively restraining or imprisoning a person in order to deny them of physical freedom and thereby allowing acts that can cause physical and mental harm to be done to the victim.
During interrogation at Thong Lor Police Station, Nampetch admitted that she chose to kidnap Wang as she knew he was involved in illegal business in Thailand and would avoid being involved with law enforcement.
She added that he gave her 100,000 baht (S$3,883) in spending money each month.
Plot twist: kidnapped victim had arrest warrant
The police have been able to get 2.3 million baht (S$89,300) back from the total amount extorted.
However, a background check revealed that Wang had an arrest warrant issued by the Chinese authorities.
He was accused of fraud amounting to 12 million yuan (S$2.3 million).
But since no Interpol red notice was issued, Wang was able to enter Thailand without any problems. He is currently being detained by the Thai Immigration Bureau.
Top image via screenshot from Khaosod English/YouTube.
If you like what you read, follow us on Facebook, Instagram, Twitter and Telegram to get the latest updates.