Follow us on Telegram for the latest updates: https://t.me/mothershipsg
Located adjacent to colourful, low-rise shophouses at the fringes of Chinatown, the Chan Brothers office stands out with signature giant lettering you can't miss.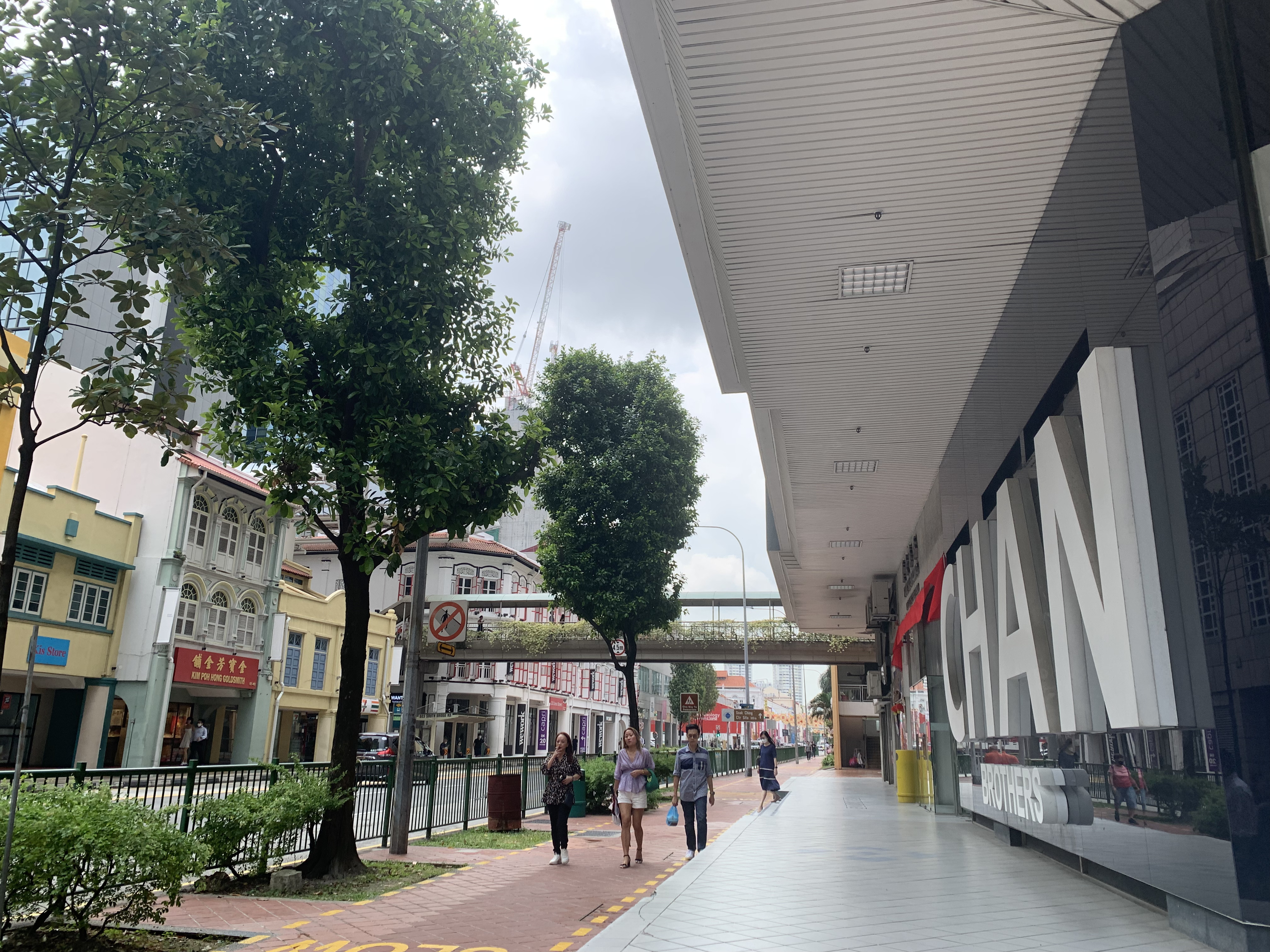 The name is distinctive — associated with memories of meandering through travel fairs and Mediacorp's popular series "我的导游是明星" (officially, "My Star Guide", but literally "my tour guide is a celebrity") where one can sign up to travel with celebrities as tour guides, or experience the trips vicariously through the TV programme.
As one of Singapore's largest travel agencies and tour operators, Chan Brothers has been a household name in the industry.
Yet, although it has fed the appetite of many a wanderlusting Singaporean over 58 years, little remains known about the family-owned enterprise, and how it has stayed relevant amid growing demand for independent trips of self-discovery and exploring "lesser known" destinations.
Ironically, the Chan I'm introduced to is not a brother, but a sister — Chan Guat Cheng.
The executive director of the company revealed what it's like running a global travel agency, how the business has evolved, and what she is looking forward to now that travel has rebounded with a vengeance.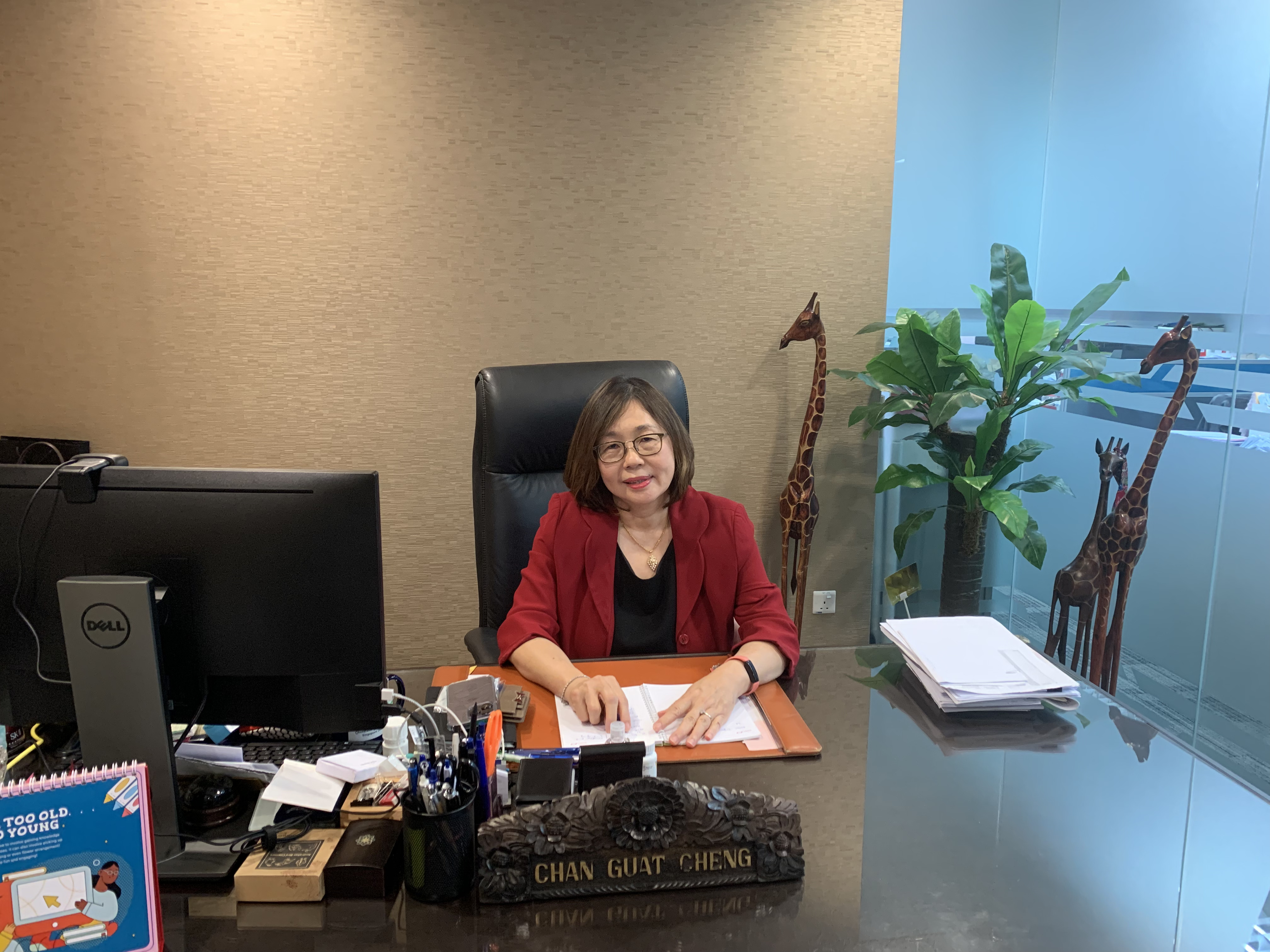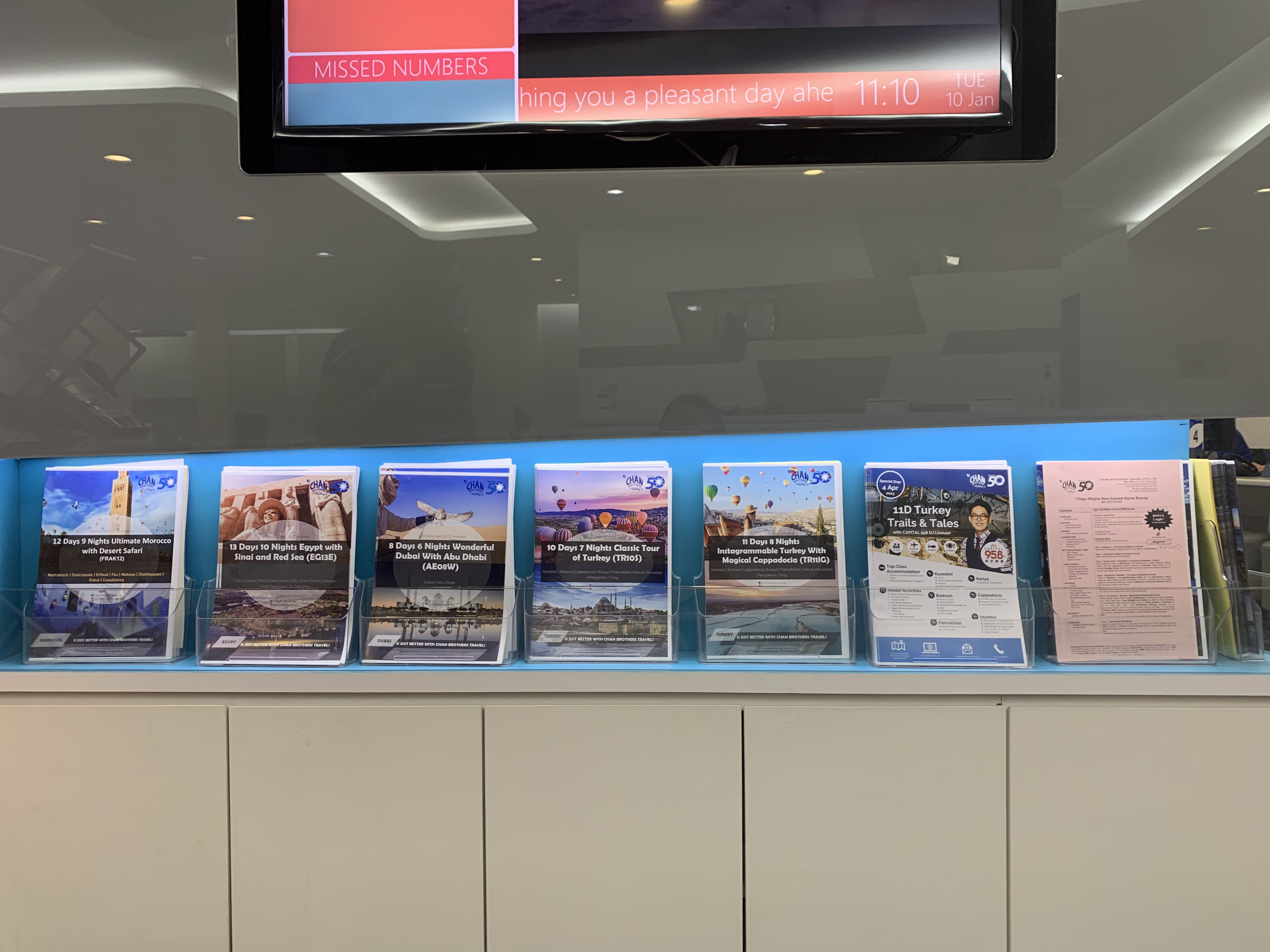 Chan, 61, also explained how the world of waking up at 7am and touring with jam-packed itineraries has come a long way.
From ticketing sales to travel tour operator
Back in 1965, Chan Brothers started off with a modest three-man team and a rented store along Cecil Street.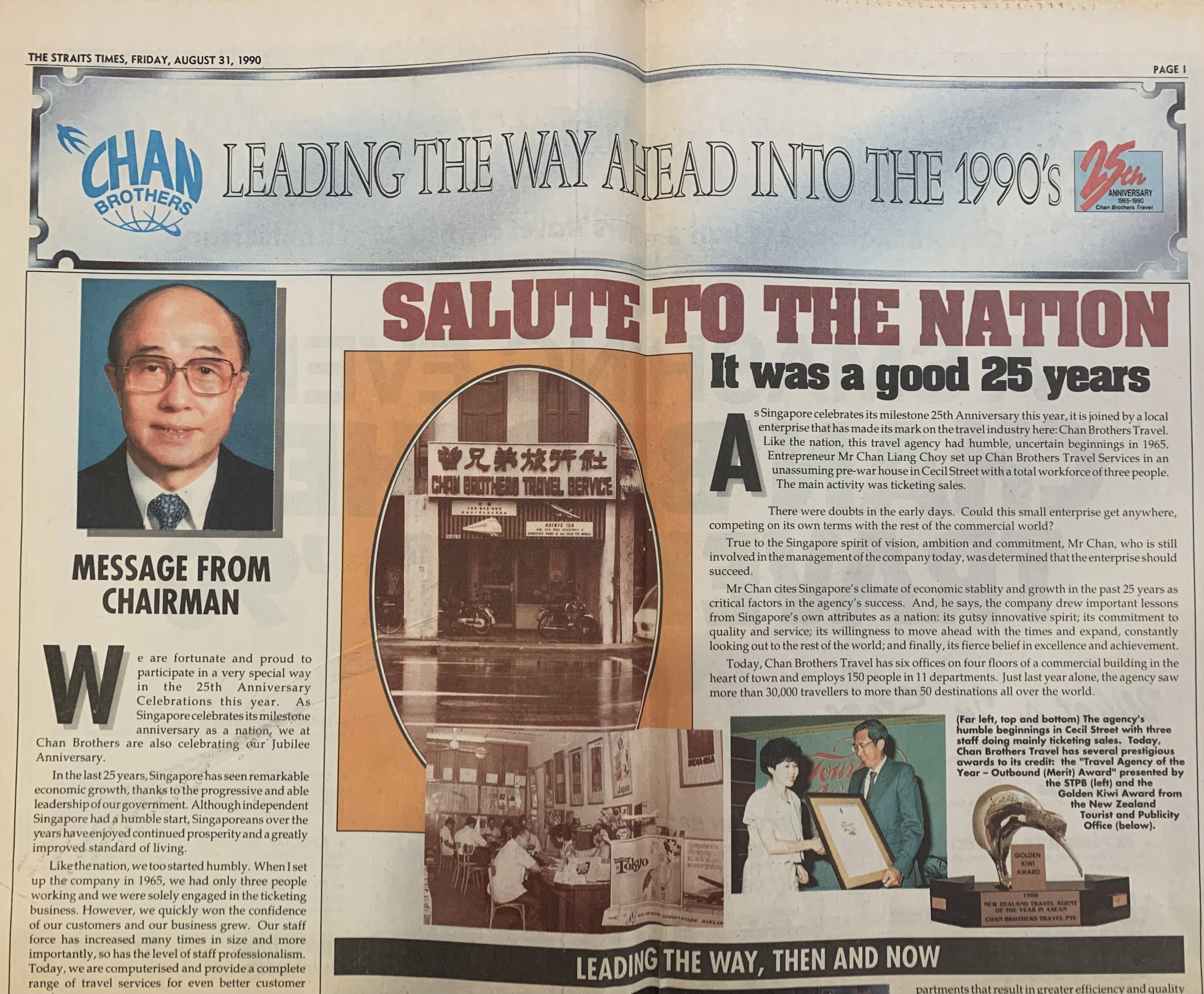 The agency was founded by Chan's late father, Chan Liang Choy, who had immigrated from China to Singapore.
Seeing a dearth of travel and transport services, Liang Choy launched the agency to meet a growing demand for air and train tickets.
In the 1980s, Chan's brother and the company's present managing director, Anthony Chan, then further expanded the business to provide tour packages to countries in Asia, and popularised tours to new destinations such as Australia.
Chan herself holds a position on the board as executive director in the company, while her siblings work in various teams such as finance, process engineering, as well as asset management and property development.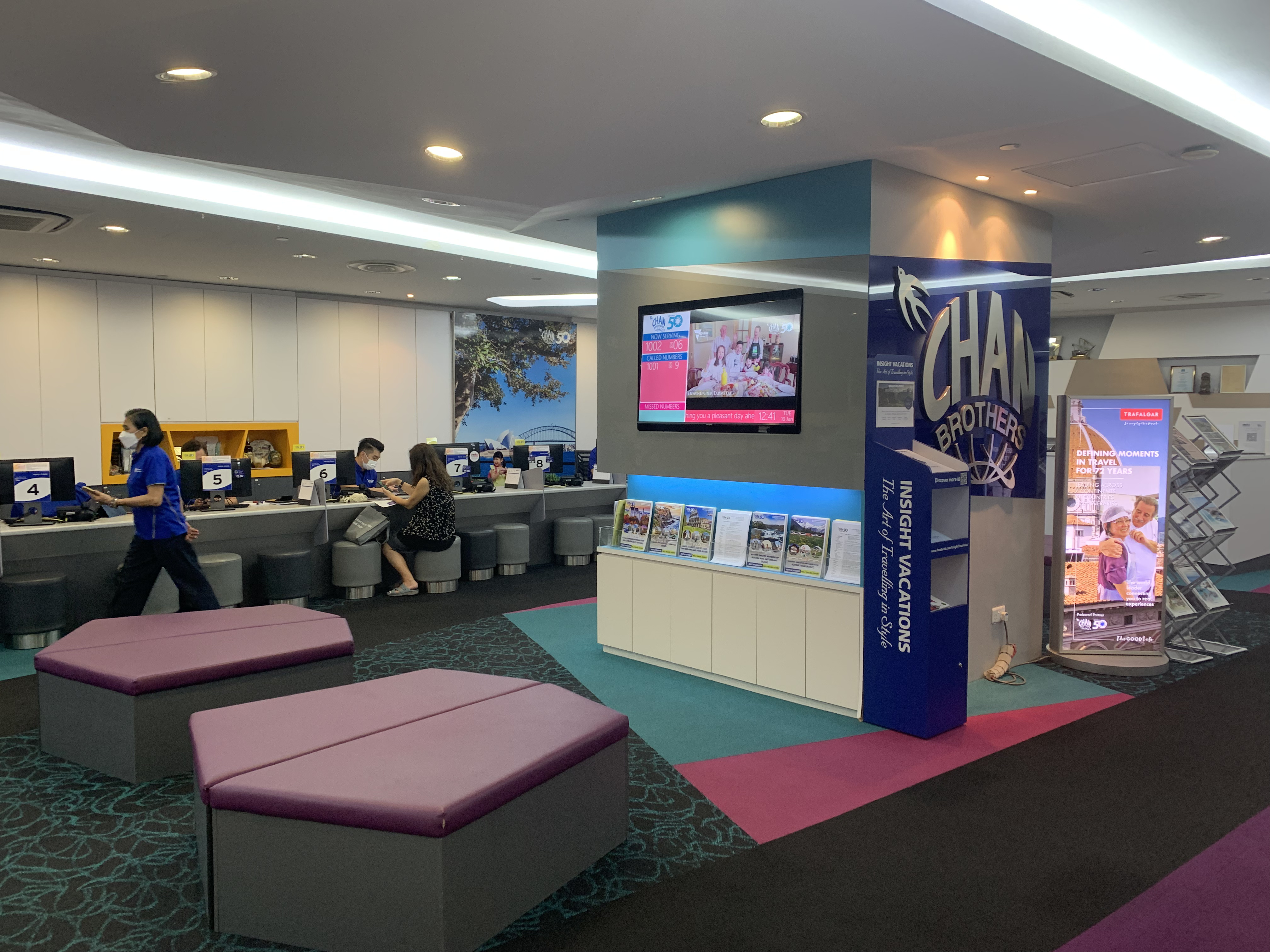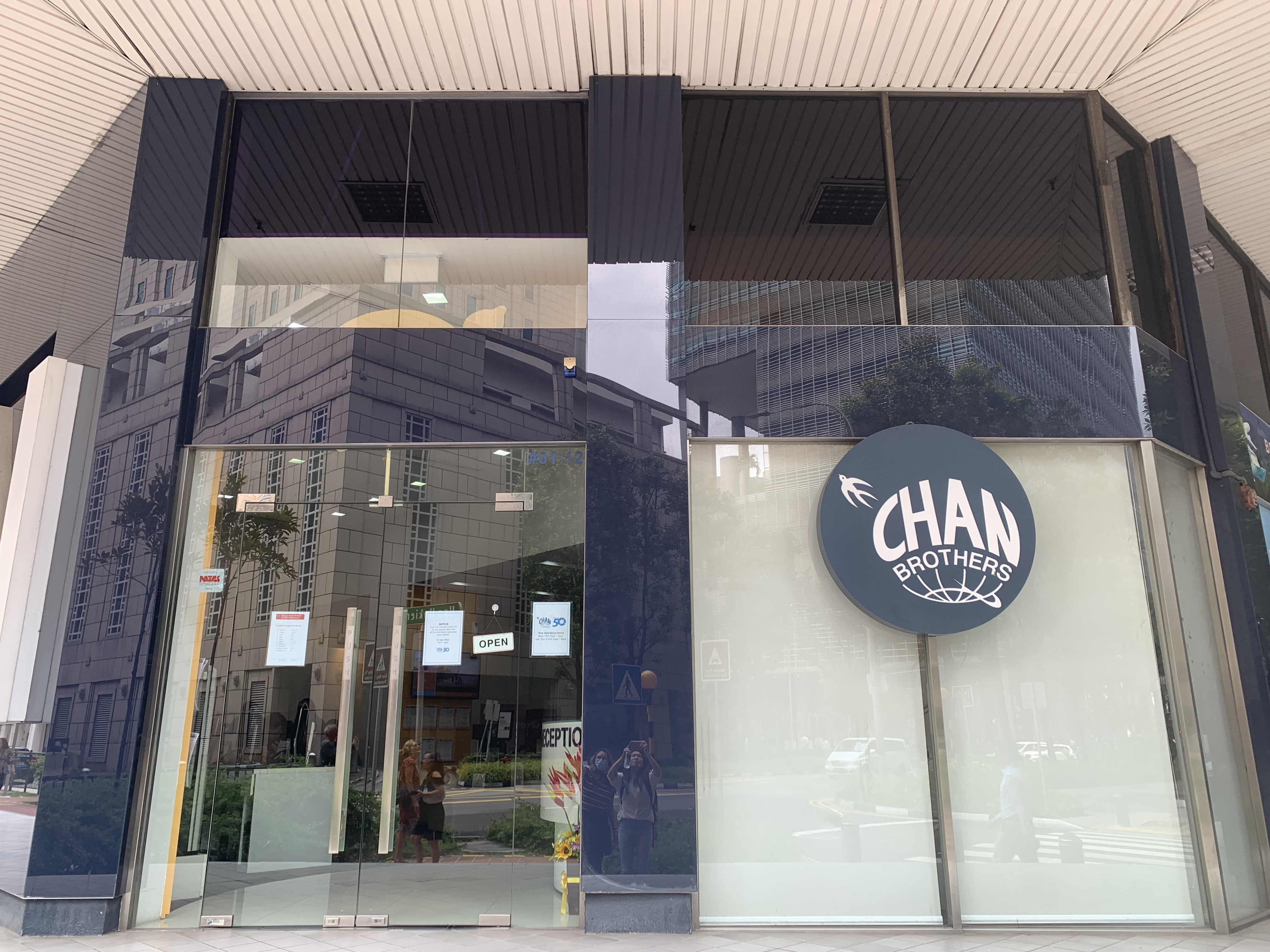 Keeping up the family legacy
Back in the 1980s, Chan was the first of the siblings to join the business, choosing to do so immediately after university.
She began by assisting her dad in organising tours and leveraging on manpower (i.e. her siblings) to help with logistics, such as picking up their customers from the airport.
By then, Chan was no stranger to executing sales — she'd actively advertised the family's packages with teachers in school, and helped to organise school trips.
She decided to join the company in order to assist her father in expanding the family business.
"I like to deal with people," she said.
"I like to deal with customers, my staff, our working partners — that is my character."
Through day-to-day customer interactions and relationship building with various stakeholders, Chan developed an aptitude for the business and honed her interpersonal skills.
Chan credits her subsequent career and leadership development to her late father, who she shared had always been "unbiased" in giving her and her siblings opportunities.
From handling phone queries to working at the counter as a consultant, then leading tours and helping to manage customer feedback, Chan was exposed to all kinds of positions within the company, storing up a wealth of experience along the way.
Today, she continues to be the go-to person leading business decisions and day-to-day operations.
"If our staff have problems they can just come into my office and share anytime. And I'll see how I can help."
As a female boss in the industry, Chan elaborated that she continues to lead by her late father's example: "Employees are valued and respected for their contributions, regardless of gender."
Chan also keeps up her father's legacy within the industry in another way.
She takes pains to personally review all feedback received from their customers, even though there is now a customer service department to handle these queries.
For her, it is satisfying to speak to and iron out pain points with "disgruntled customers" who return from a tour with negative feedback.
After all, trustworthiness and personalised service is the name of the game. Chan explained that being willing to go the extra mile goes a long way:
"We have to deliver what is promised.

[So] feedback is very important to us, whether good or bad. If our customers say the meals can be improved, we'll try to adjust."
Bouncing back from Covid-19
These days, Chan Brothers owns and occupies the seventh and first floors of the Fook Hai building in Chinatown — a significant expansion of space since its initial operations.
It is still a family-run business, but the business has expanded to involve more than 150 employees in Singapore while diversifying its operations.
In fact, the Chan Brothers Travel Group has a wide range of subsidiary companies. Some specialise in tour packages — like cruises, free and easy, bespoke, and private tours — while others are engaged in property development and investment for supplementary revenue streams.
During Covid-19, having diversified revenue streams and business contingency plans in place would turn out to be the company's saving grace.
With travel ground to a halt, sales plunged as much as 90 per cent, from its annual earnings of S$200 million pre-Covid-19.
Chan opined that the company managed to "thrive in crisis" only because it was prepared for the unexpected — well-learned from the episode with SARS — and was willing to "change and adapt to different situations".
Because the company was already offering cruise packages, for example, it was able to tap on its cruise division once the travel sector opened up. When staycations became all the rage, the company also quickly jumped on the trend, and organised staycations for its customers.
In addition, the travel group was able to fall back on its property development and investment arms to help keep it afloat during the pandemic.
However, beyond making sure the business would endure, Chan and her siblings also had to ensure the same for their employees' livelihoods.
To do so, the company scrambled to secure jobs for more than half of its staff who suddenly found themselves out of work, in roles such as social distancing and digital ambassadors.
The company also capitalised on grants given by the government to upskill its workers:
"We didn't waste the two years. We sent our staff to upgrade and reskill themselves, by attending digitalisation courses, like social media and data analytics."
While some staff stayed on furlough, others moved on to greener pastures, something Chan shared she wholeheartedly supported because they had not known when the pandemic might end.
However, most of the company's staff – including its tour guides and counter staff – have since returned.
Chan estimated that less than one quarter of their staff ended up leaving the industry for good, which is perhaps testament to their loyalty to the company and the revival of the travel industry.
Looking ahead, Chan Brothers is now focused on investing further in technology to develop its business.
This includes adopting a new Customer Relation Management (CRM) system in order to get a better sense of their customer's profiles, preferences, and interests.
The system will allow Chan Brothers to develop tailored itineraries for holidaymakers.
How the world of travel has changed
Perhaps unsurprisingly, the top travel destination for Singaporeans in 2023 remains Japan; European countries like Italy, France, and Switzerland also stay top of mind for eager, travel-deprived tour-goers.
Beyond the usual destinations, however, Chan shared that more visitors are now also seeking "once in a lifetime experiences", and are more keen to — in her words — "YOLO" and try different things.
A yearly cruise charter that the Chan Brothers offers down the Danube River is often booked out, and tours to countries like Bhutan and Turkey have received more enquiries and customers than before.
In addition, tours in the Nordic region have become highly sought after, with visitors keen to experience a viewing of the Northern Lights.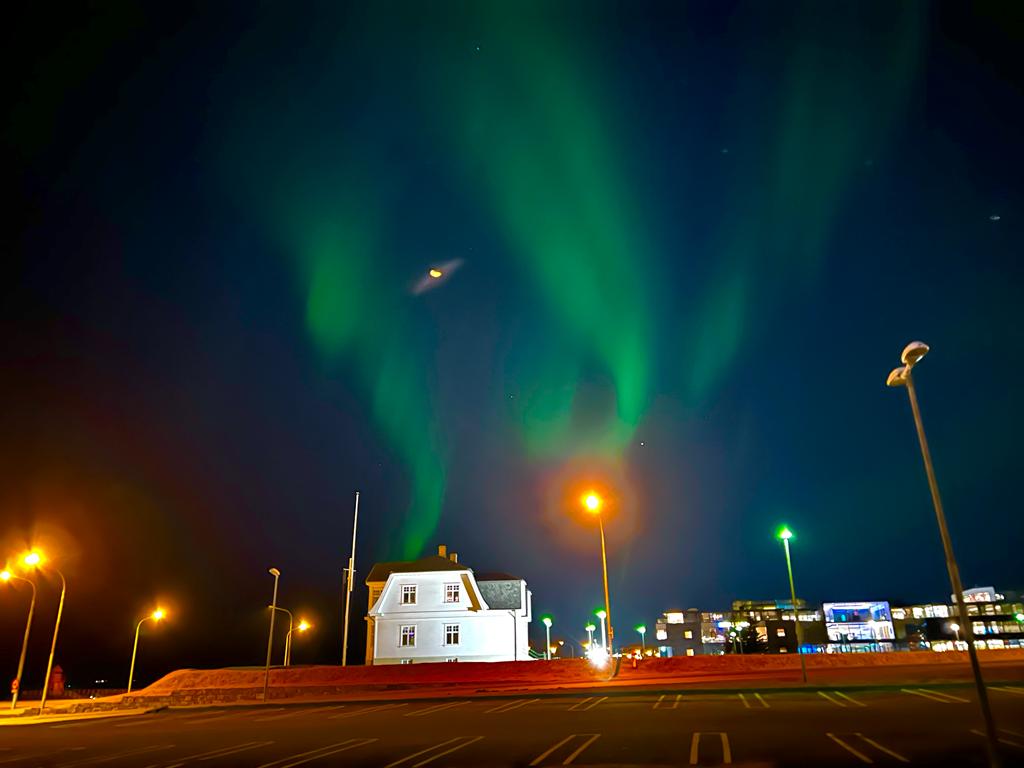 Chan shared that the company thus plans to push the envelope further in 2023, to "create more new itineraries and experiences" for customers, in particular for remote destinations.
This includes tour packages to Mongolia, as well as a cruise trip to Antarctica.
The company also has plans to relaunch to the market in China, now that the country is reopening:
"We don't want to rush into it, because after almost three years of closure, we need to understand more about how they are operating now in China. But having launched our programs in February, departures will likely begin in April."
Keeping up to date with travel trends
When it comes to the running of tour operations, Chan noted that the company has also changed the way it operates its bread-and-butter service.
While tours were done in groups of up to 45 pax before the pandemic, this was later reduced to a maximum capacity of 30 pax for Covid-19 reasons. This continues to be an option for selected tours.
The smaller group size corresponds with customers' preferences for travel in smaller and more intimate settings post-pandemic.
While package tours remain popular, demand for private tours has increased, as families now often prefer the latter to spend time together after years of non-travel, Chan explained.
Sometimes, groups as small as two to three, and even solo expeditions, are also requested.
To cater to the younger crowd, Chan noted that the company has also tweaked its hours so that its tours now start from later in the day.
Morning calls at 7am are no longer de rigueur; rather, the departure time is at a more palatable 9am. The day's itinerary also usually ends by 5pm, so customers can explore the destination on their own thereafter.
Chan explained that most of these changes had come after she joined several tour packages herself, and realised that the tours' pacing and itineraries were indeed very rushed.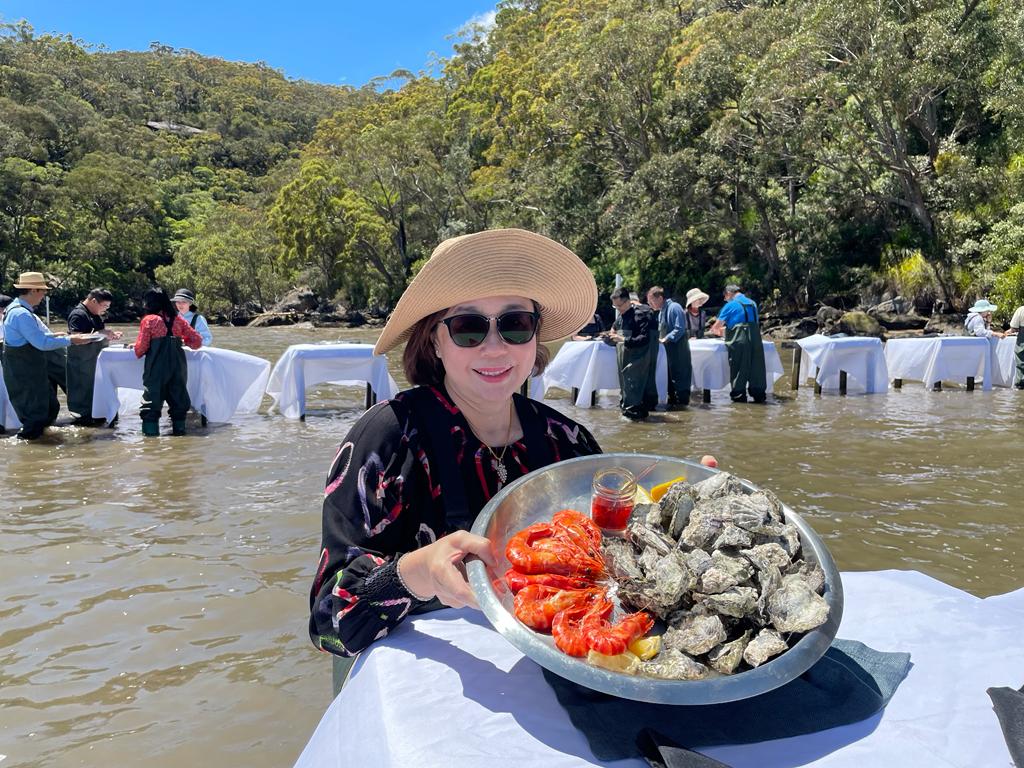 In this aspect, Chan has been instrumental in improving and upgrading the company's tour "package content" so that consumers have a fresher experience.
Even more minute details such as the variety of meals served, and how they are presented, have been taken into account.
"We try to give better meals, such as at Michelin star restaurants, to change things up," Chan added.
Designing new itineraries through personal travel experiences
As an avid tour-goer herself, Chan says she usually travels via the company's organised tours, as she personally enjoys the experience and prefers the fuss-free process.
Beyond the convenience tour agencies can provide, Chan explained that organised tours still have a place in today's world as they are an non-intimidating way for travellers to make new friends and share in novel experiences, as opposed to travelling on one's own.
Chan added that she often derives her inspiration for the company's new itineraries and programs from her own travel experiences.
After travelling with her family to Japan in 2022, for example, Chan got inspired to create new itineraries advertising "Instagrammable sites" for the company.
"My youngest [who is 24] went to all these cafes in Japan, and that's how I came up with the idea. It [Travelling with my kids] gives me fresh ideas."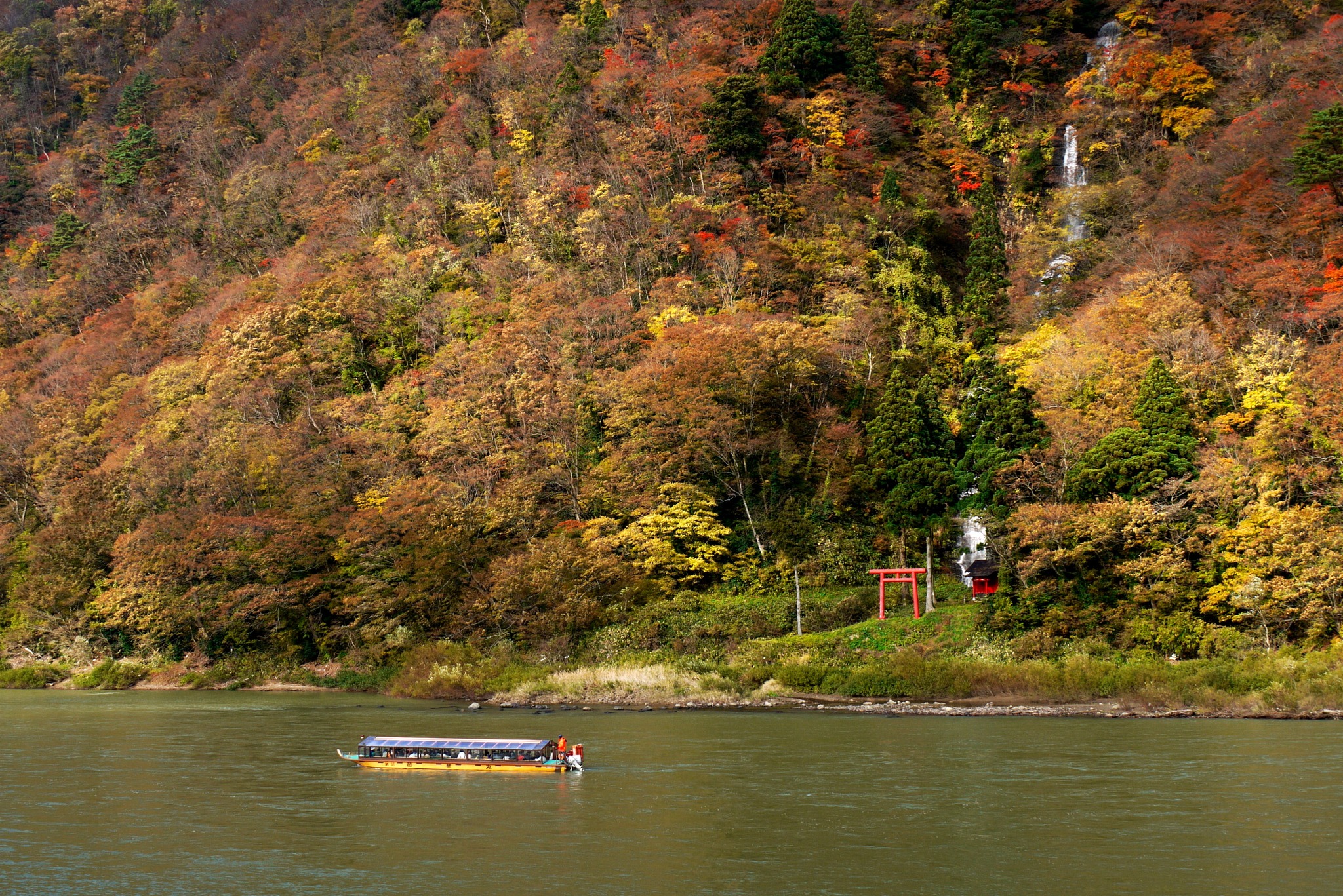 Now that travel has returned with a vengeance and travellers are seeking even more novel, one-of-a-kind experiences, Chan emphasised the importance of bringing unique offerings to the company, and expanding beyond the company's core tour packages.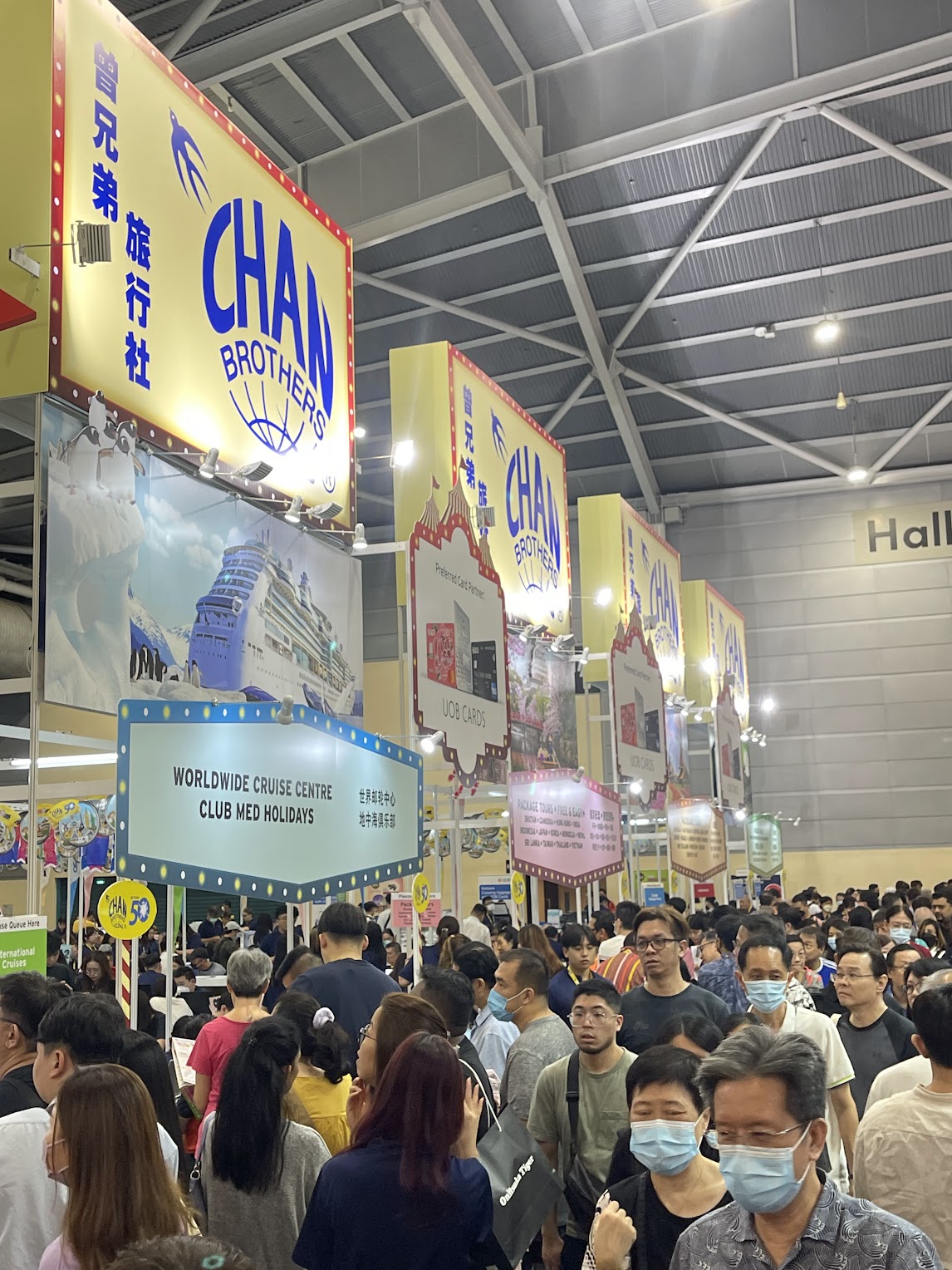 Within Chan Brothers, the Chan sister encourages her staff to travel widely — with the company offering perks such as familiarisation trips and tours — so that her product managers can visit other countries and bring back ideas for new experiences too.
"A lot of discussions are made with my product managers, rather than 'I say, you do'. This way, [coming up with new itineraries] is collaborative."
When she is not travelling nor running the business, Chan keeps herself updated on the latest travel trends through social media platforms — including newer platforms like TikTok and Xiao Hong Shu.
Diligently reviewing the latest travel trends within the industry helps Chan stay in the know.
"Even though I'm 61 now, I must go into all these new trends and understand them."
The way Chan approaches travel — to immerse herself in a new culture and experience — is perhaps what will continue to help take the established company forward, beyond her late father's legacy of customer service excellence and personalised travel.
Chan opined on her love for travel:
"I like to learn new things, see what other people are doing, and think of how we can adapt and adopt.

Although I don't look trendy, my mind has to be up to date. Travel must be fun lah."
Top image by Mothership and by Dennis N on Google Maps
If you like what you read, follow us on Facebook, Instagram, Twitter and Telegram to get the latest updates.