Follow us on Telegram for the latest updates: https://t.me/mothershipsg
Are you tired of mass-produced fast fashion items?
Do you want something unique that represents your personality better?
If your answer is 'Yes', then you will be glad to know that there is now one more location for you to pick out the next outfit that will help you slay the day.
Singaporean fashion brand, Vintagewknd, has opened its first physical store at Haji Lane on Mar. 24.
Here's what the store looks like from the outside: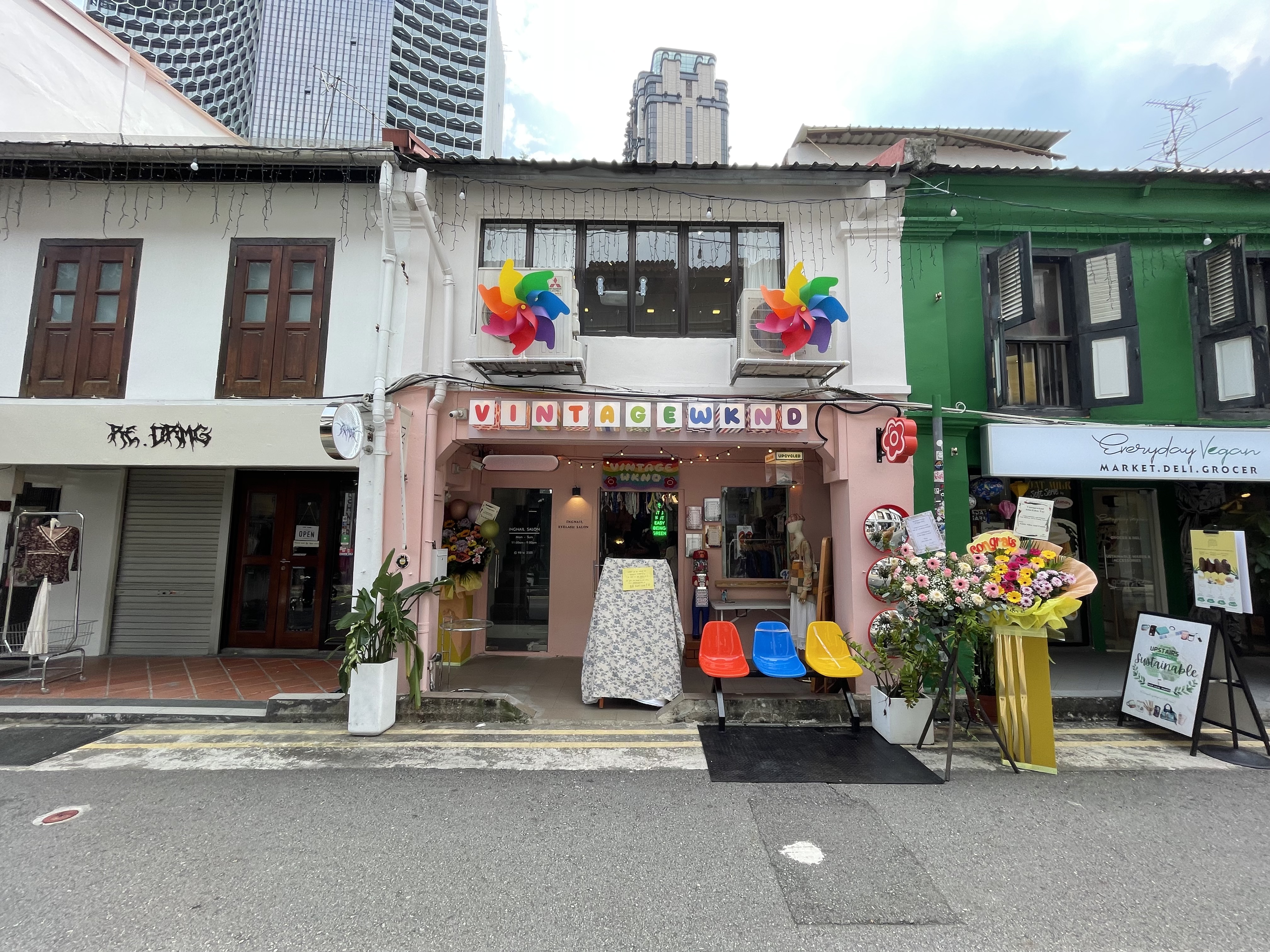 Upon entering the store, you will see a whole range of items, including tops, bottoms, corsets, and bags, which are made from textile waste or excesses.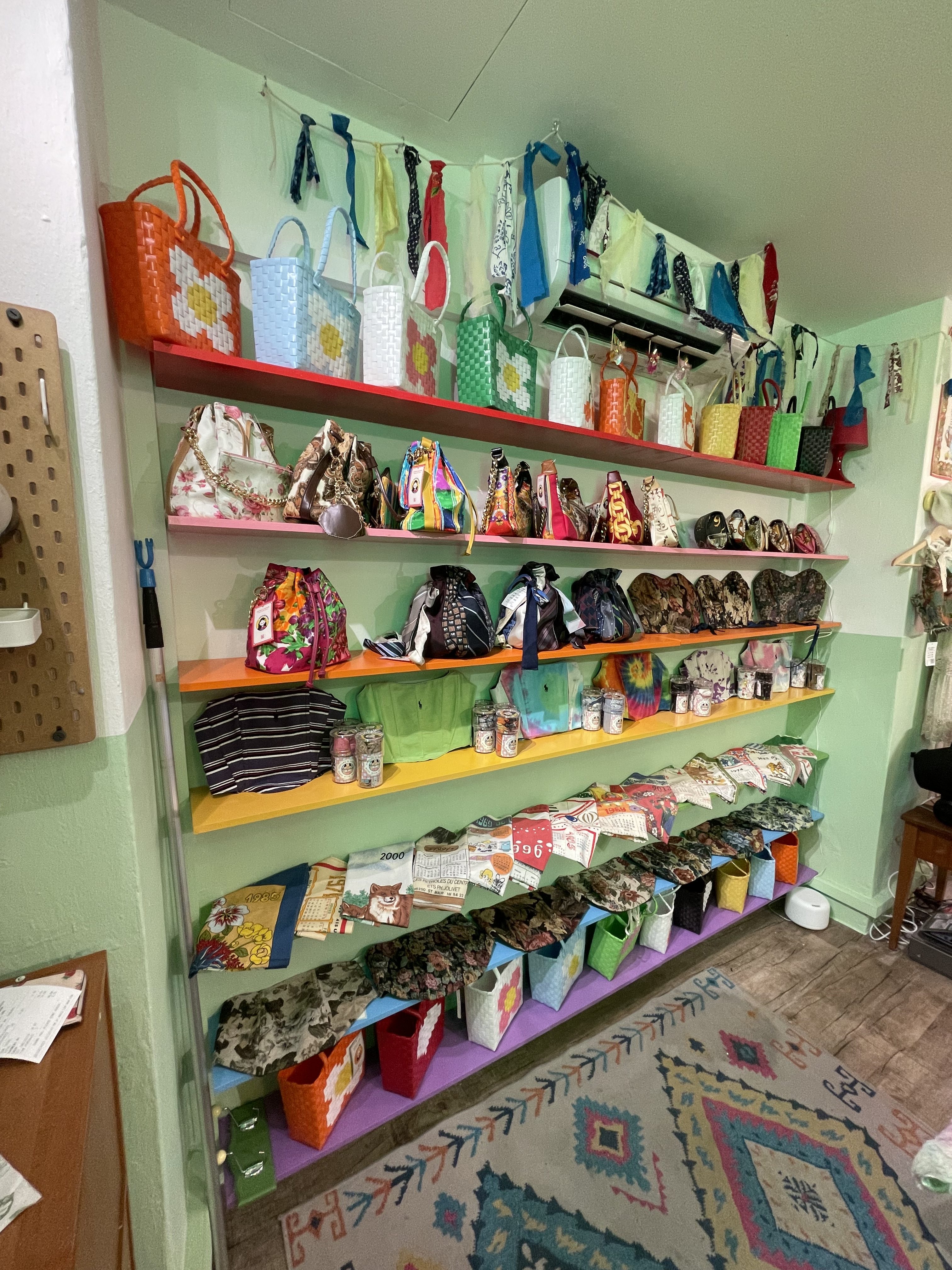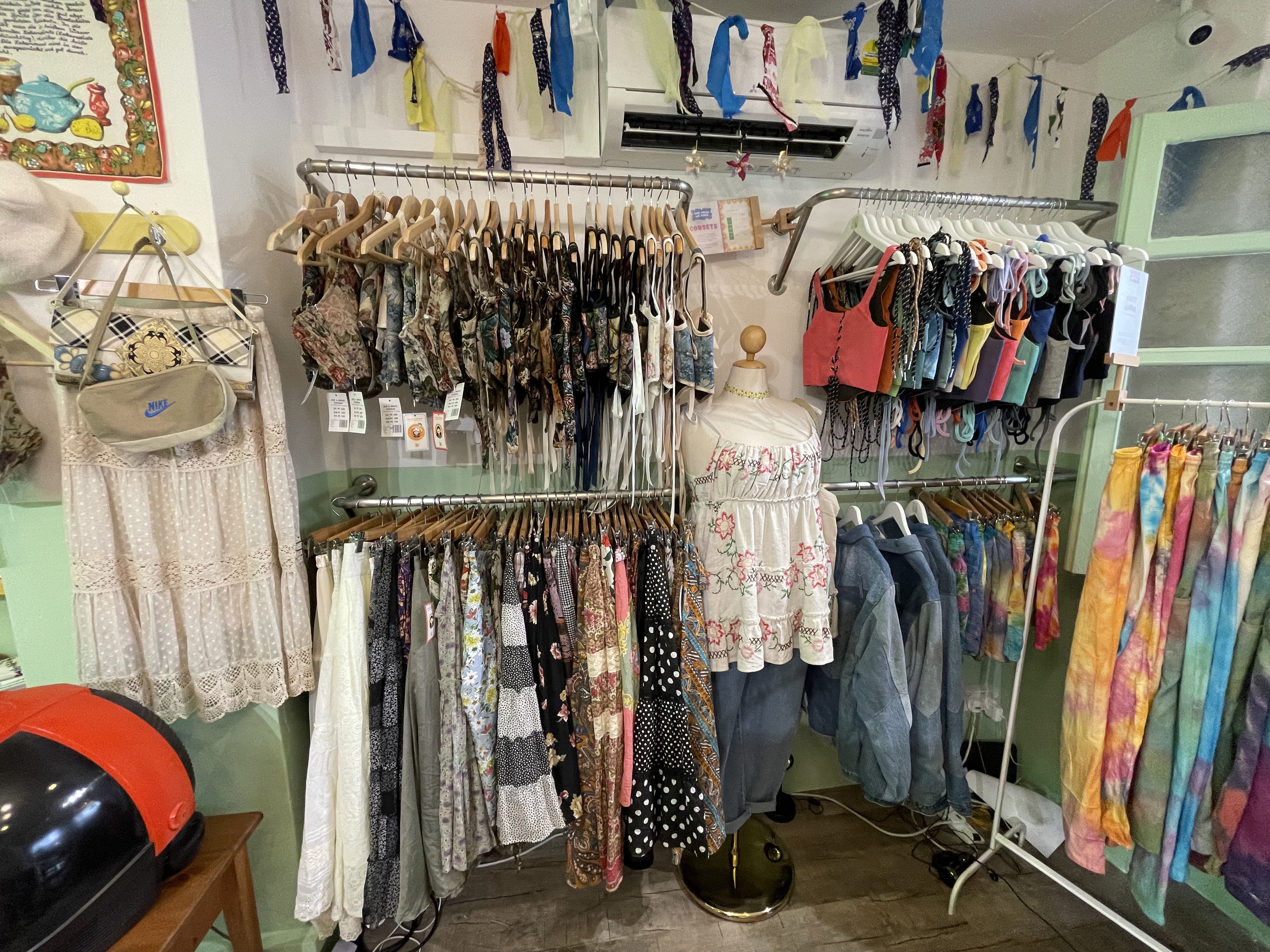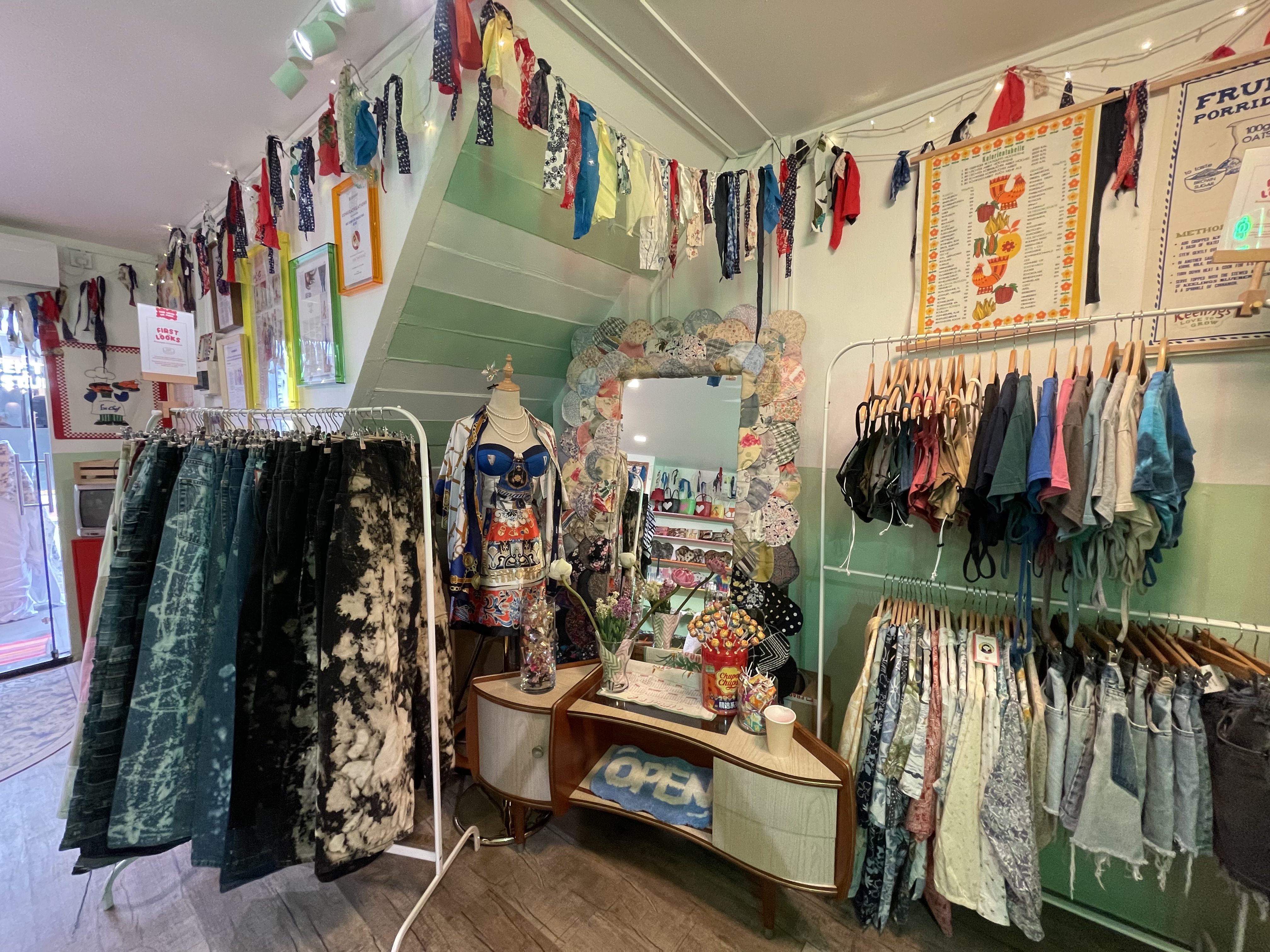 A significant milestone
Speaking to Mothership, the founders of the Vintagewknd, Eileen Tan and Eden Tay, shared that the brand was first started in 2015 as a passion project for Tan to share her love for vintage fashion with her fellow Singaporeans.
Additionally, the couple also hopes the brand can encourage more individuals to adopt a more sustainable lifestyle in a welcoming and relatable way, as opposed to preaching dogmas, such as "you cannot do X because it's not environmentally friendly."
Over the years, the brand has been selling vintage and reworked items at its warehouse in Serangoon and pop-up stores all over Singapore.
The opening of its first physical store at the historical site of Haji Lane is thus a significant milestone for the brand as it will not only be able to showcase its offerings, techniques, and mission to Singaporeans but also share with foreign tourists how Singapore is contributing to the global movement to reduce textile waste.
In fact, as of 2023, Vintagewknd has upcycled and rehomed 50 tonnes of waste, or 100,000 items, in total, according to its press release.
Upcycle & rework process
The process of Vintagewknd's upcycling and reworking process can be broken down as follows:
First, Tan, the brand designer, will find out what materials are available all over the world, especially those that are produced in excess or discarded by textile factories in Southeast Asia.
Next, she will come up with a design based on the specific material and the quantity she can work with.
For example, when the amount of fabric is limited, the brand owner may consider proceeding with something more simple, such as a T-shirt or a crop top.
Third, Tan will create prototypes to see whether the designs are the most fitting for the material.
Finally, she will send the confirmed designs to suppliers around Southeast Asia equipped with the infrastructure to bring the designs to life.
As a result of this complicated process, some of the more elaborate designs may take up to four months before they become ready for purchase.
Prices up to S$150 but offers bundle prices & student discounts
The thoughts and efforts that go behind the scenes also mean that the price point for some of Vintagewknd's products could be as high as S$150.
When asked whether she believes the price point might deter some individuals from making more sustainable fashion choices, Tan shared candidly that it is quite difficult for her brand to beat fast fashion brands that leverage mass production.
However, Tan said for items that require less work, such as T-shirts, the brand will do its best to match the price with those from its counterparts, such as Uniqlo and CottonOn, to around S$15.
Additionally, the store also offers bundle prices and student discounts so as to lower the entry barriers for those who want to adopt a more sustainable lifestyle but may lack the economic means.
This inclusivity is particularly important to the founders, as the goal of minimising textile waste cannot be achieved just by one brand or a small group of people alone.
In the words of Tay, "We, humans, contribute to earth far less than the amount we take away from it. It will take a lot of people to reduce the amount, so each and every contribution counts."
Fashion industry's environmental impact
According to the United Nations Framework Convention on Climate Change (UNFCCC), the fashion industry contributes around 10 per cent of global greenhouse gas emissions due to its long supply chains and energy-intensive production.
It consumes more energy than the aviation and shipping industries combined.
In addition, the industry also takes up a considerable amount of resources and generates a concerning amount of waste every year.
Cumulatively, the fashion industry produces about 20 per cent of global waste water.
85 per cent of textiles, or 21 billion tonnes, are sent to landfills every year.
In the upcoming decades, these numbers will likely increase further as there will be 5.4 billion people in the global middle class, up from 3 billion in 2015, who may drive up the demand for clothes and commodities that define middle-income lifestyles, according to the United Nations Economic Commission for Europe.
In Singapore, 189,000 tonnes of textile and leather waste were produced in 2021, but only 4 per cent of them, or 7,000 tonnes, were recycled, according to the National Environment Agency.
Store details
If you are keen to head down and take a look at Vintagewknd's first physical store, here are the details:
Address: 41 Haji Lane
Opening hours: 12pm to 9pm daily
Top images by Winnie Li
If you like what you read, follow us on Facebook, Instagram, Twitter and Telegram to get the latest updates.