Follow us on Telegram for the latest updates: https://t.me/mothershipsg
A Thai man has become famous for travelling with 11 cats in the sidecar of his motorcycle.
Choowong Thepkoh, also affectionately referred to as "Uncle Samsen", recently travelled from Bangkok to Korat to sell his wares at the annual flea market.
300km journey
On Mar. 18, the popular cat Facebook group, Kingdom of Tigers, shared a post about Thepkoh and his story.
The post said the man embarked on his 300km road trip with his feline friends and encouraged followers to donate cat food and assist the motorcyclist should they encounter him while on his trip.
According to Thaiger, the popular cat group also raised funds and bought him his sidecar motorcycle so that he could travel with his cats.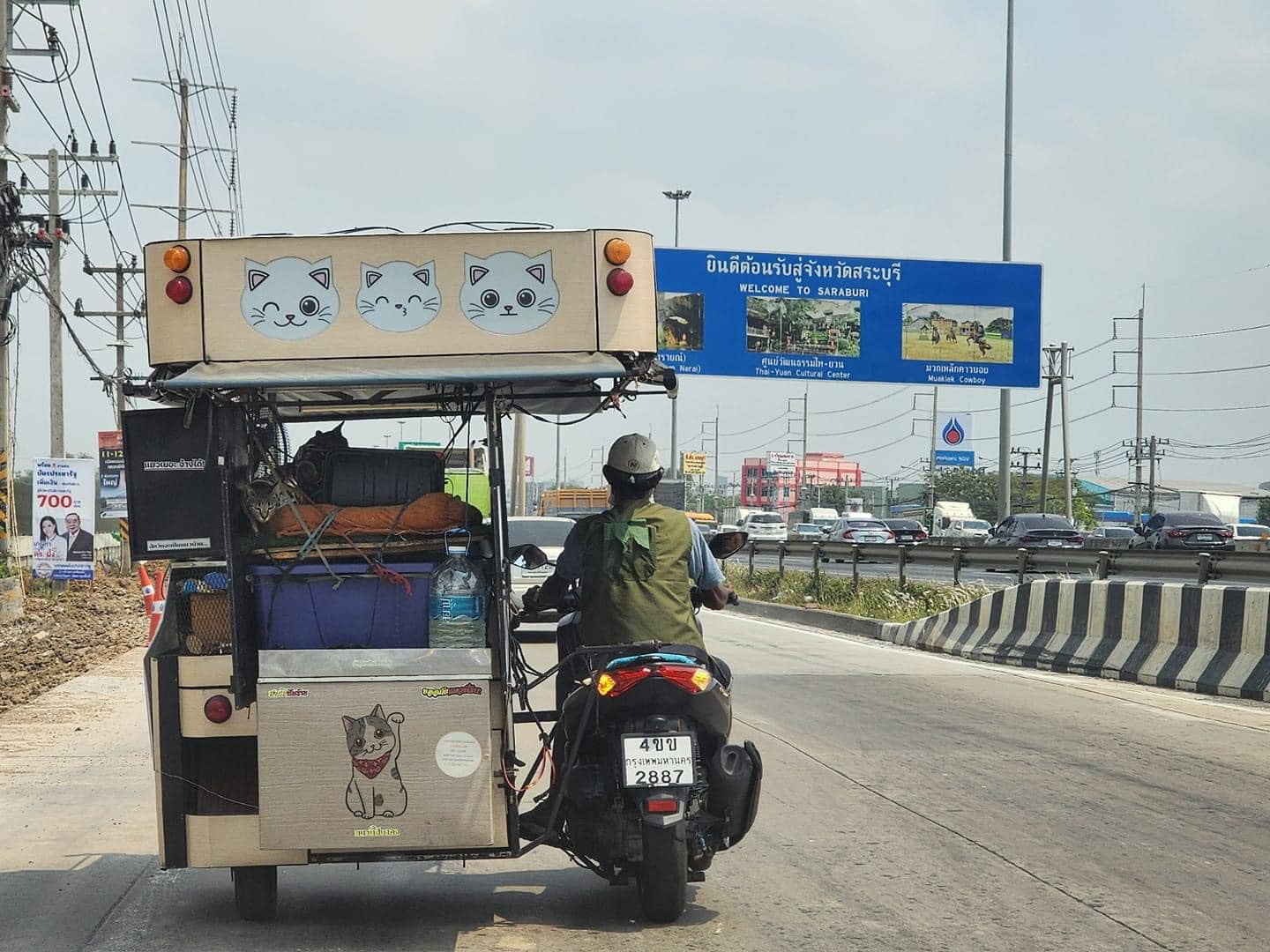 Throughout the five-hour journey, Thepkoh and his cats were reportedly accompanied by a team in Korat, and they arrived safely at Korat on Mar. 19.
Interview with Amarin TV
Thepkoh revealed in an interview with Amarin TV that he had made the trip so that he could attend the annual flea market in Korat.
Due to the Covid-19 pandemic, the flea market was put on hold for the last three years.
As he had left his hometown of Korat 26 years ago, he missed the place and wanted to bring his cats to visit his birthplace.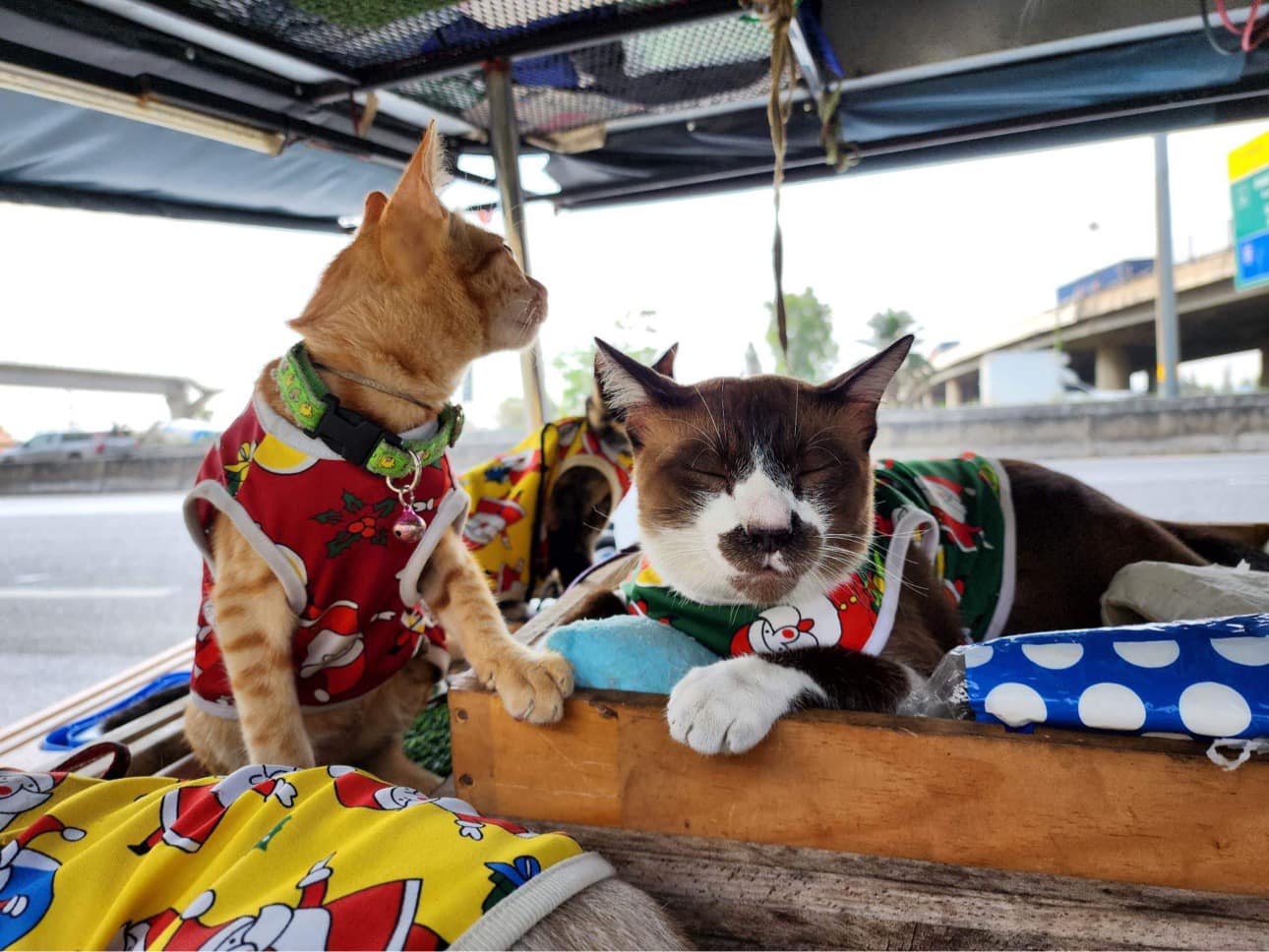 Thepkoh used to own a construction company that went bankrupt due to an economic crisis in 1997.
As a result, he left for Bangkok and sold whatever he could find to make ends meet.
Thepkoh now sells knickknacks at flea markets and recycles trash to sell to a recycling factory in Bangkok.
Would never sell his "kids"
Despite financial difficulties, Thepkoh loved his cats above everything else and treated them like his kids.
He sometimes went hungry to ensure that his cats were fed first.
He also made a promise to himself to never put his cats up for sale.
"Someone once offered to buy Thong Kwak (one of his cats) for 20,000 baht, but I refused to sell him, fearing that the person would become bored of taking care of him and abandon him. I want to take care of him until the day he dies," Thepkoh told Amarin TV.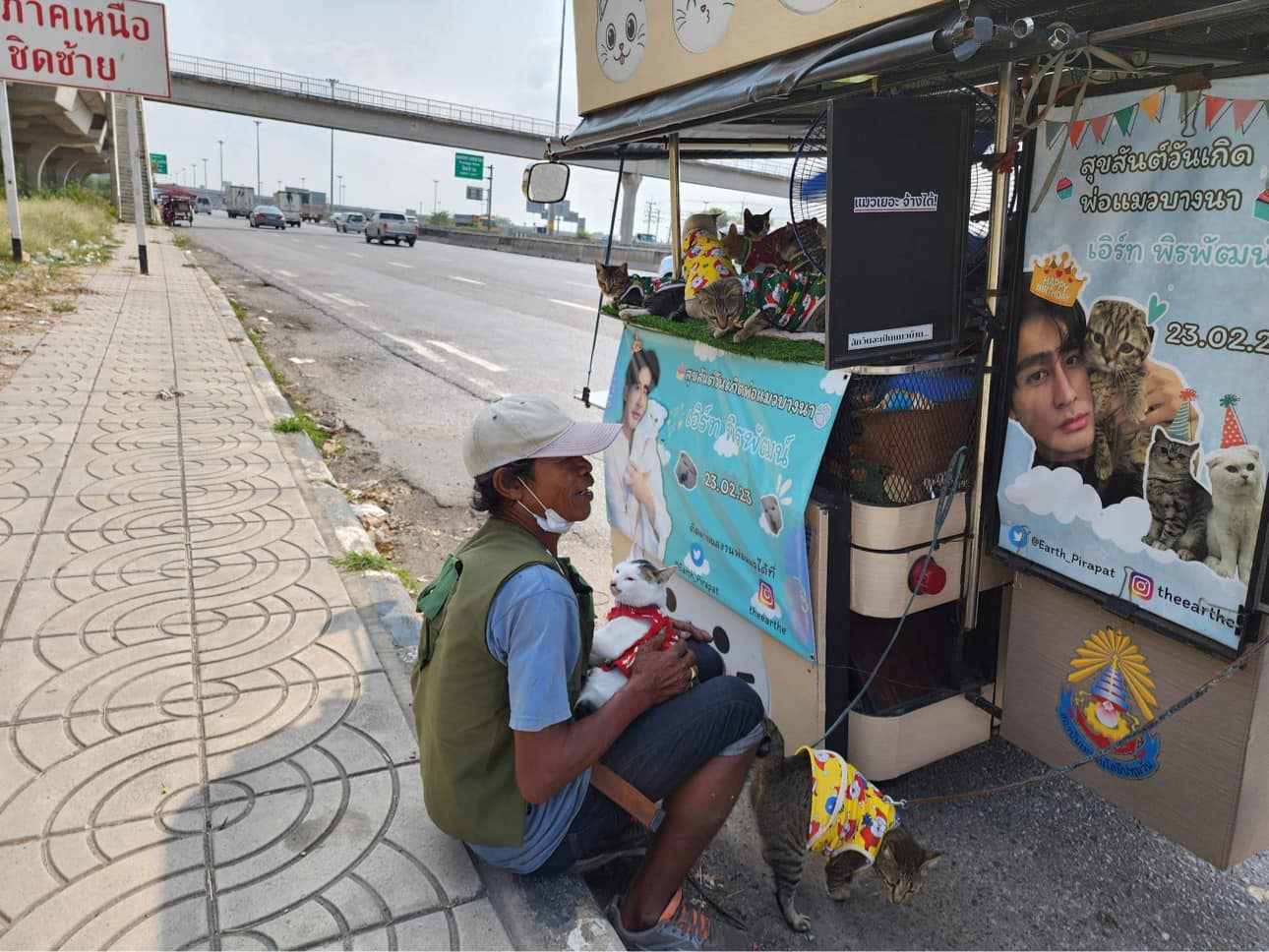 View more adventures of Uncle Samsen and his cats here
Top photo via Kingdom of Tigers Facebook group
If you like what you read, follow us on Facebook, Instagram, Twitter and Telegram to get the latest updates.