Follow us on Telegram for the latest updates: https://t.me/mothershipsg
Justin Leng Zhan Chun, a 28-year-old Singaporean man, passed away on March 14, 2023, after a five-year battle with bone cancer.
His passing was reported by Singapore's Lianhe Zaobao, as well as Malaysia's China Press, which revealed that Leng saw to his own funeral preparations and took care of his own affairs in the event he passed away, so as to take the burden off his family.
Both reports celebrated Leng's tenacity in the face of adversity.
Diagnosed in 2018
Leng was first diagnosed with osteosarcoma in May 2018, while in his second year at Nanyang Technological University (NTU) business school.
He had gone to the dentist because of a toothache, but X-rays revealed that he had a tumour under the left jawbone.
He had to stop schooling for about two years, China Press reported, and only returned to university in 2020.
Started treatment early
Leng's 75-year-old father told Zaobao that his son started chemotherapy without delay after his diagnosis and had surgery to remove his left lower jaw, adding that his son worked with his doctors on what to do.
For almost a year until May 2019, Leng continued playing basketball regularly to exercise his body in the hopes of defeating the disease.
Leng had plans to go to Canada on a university exchange programme in 2018, but these plans were initially shelved as he had to undergo treatment.
Upon completing treatment and successfully entering remission in June 2019, he immediately resumed his plans and flew abroad to complete his exchange semester in Toronto, Canada, a family friend of Leng's told Mothership.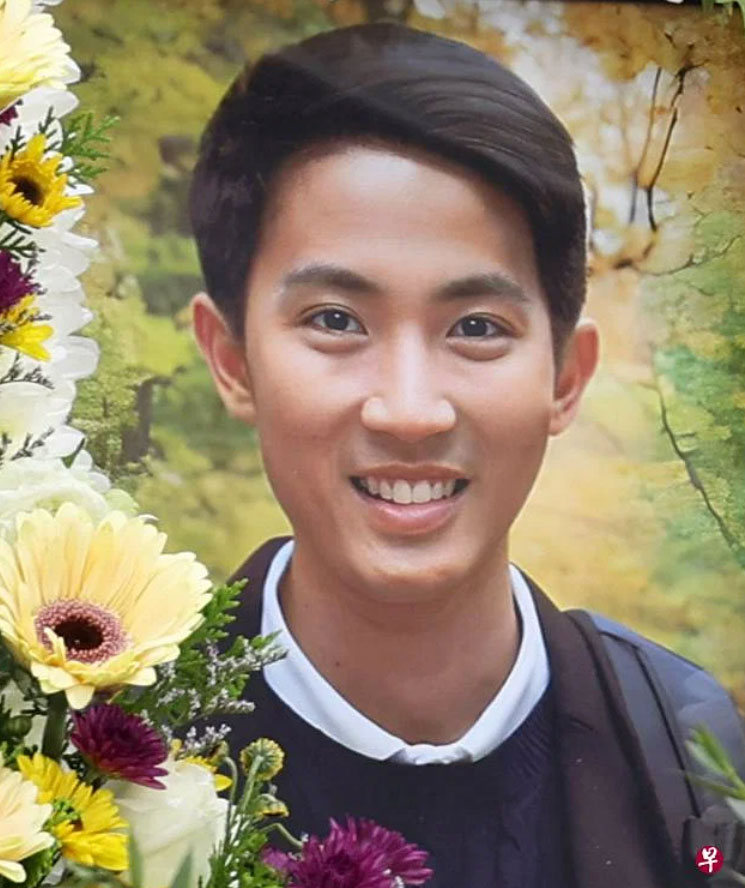 Cancer spread
However, during a follow-up visit to the doctor in June 2020, Leng was found to have an abnormality next to his ear.
After examination, it was confirmed that the cancer cells had spread.
But Leng soldiered on with his treatment -- and still got on with life.
His 72-year-old mother recalled that Leng started classes three days after an operation in order to prepare for his university exam in November.
She said: "His academic performance has been very good, and he graduated first in the whole class in junior college. Later, even though he underwent two surgeries, he persisted till the end, graduating from university with honours."
Disease worsened
After graduating, Leng found a job as a consultant.
He only worked for four months before the cancer cells spread to his brain, forcing him to undergo chemotherapy again.
In November 2022, Leng was told that he had reached the terminal stage of cancer and had only six months to live, China Press reported.
Planned for own funeral
When he was presented with the bad news, Leng planned for his own funeral, the location of his wake, decorations, and oversaw the logistics of it.
It was reported that Leng chose to have his wake near his Hougang home as it would be more convenient for those with children to attend.
He did not want to burden his family with the planning.
His father said his son was mentally prepared for the worst when he was first diagnosed with cancer in 2018.
He was earlier advised by his doctor that a large number of patients diagnosed with forms of rare bone cancer similar to his did not live over five years despite treatment.
Did not give up till the end
Leng's mother said her son did not give up till the end, as he kept trying to find new drugs to treat his condition.
On March 8, Leng fell and was sent to the hospital.
It was discovered that the cancer cells in his brain had spread further and he had a cerebral hemorrhage.
He finally passed away in the early hours of Tuesday, March 14.
His mother said her son's wish during his lifetime was to share his journey about his fight with cancer and to encourage cancer patients to face their illness bravely.
It was reported that Leng had continued to live for himself and his family, despite his ailment.
His elder sister, who is 37, told China Press that her brother was worried that their parents would not take care of themselves properly after he had passed away.
She said: "He said it would be much better if he had one to two years more to live to better take care of his parents."
Leng even insisted on bringing his mother for medical appointments as she suffers from joint pain, China Press reported.
Leng is survived by his parents and two siblings, a brother and a sister.
Background
Every year, about 3.4 per million people in the world suffer from osteosarcoma, which is a rare type of bone cancer.
About 15 to 20 Singaporeans are diagnosed with osteosarcoma each year.
Youngsters aged 10 to 16 and those in their 60s are at higher risk.
Top photos via China Press
If you like what you read, follow us on Facebook, Instagram, Twitter and Telegram to get the latest updates.