Follow us on Telegram for the latest updates: https://t.me/mothershipsg
Fans of action and sports movies might remember the montage from 2015 film Creed which features Adonis Creed, a fighter, training under Rocky Balboa's watchful gaze.
As Creed is put through training at a high intensity, he pushes through with unwavering focus and unyielding resolve.
I witnessed something reminiscent of those scenes, one Saturday last month, in Tai Seng. 
There, at Spartans Boxing Club, six youths aged 15 to 18 were completing a 12-week pilot program called "Project Grit," organized by the club and Impart — an NGO focused on developing youths facing adversity.
The program consisted of weekly three-hour sessions split into two halves. The first half involved group therapy led by a clinical psychologist, followed by boxing training led by a professional coach.
The youths' comfortable camaraderie during therapy was evidence of the strong bonds they had formed over the past few months.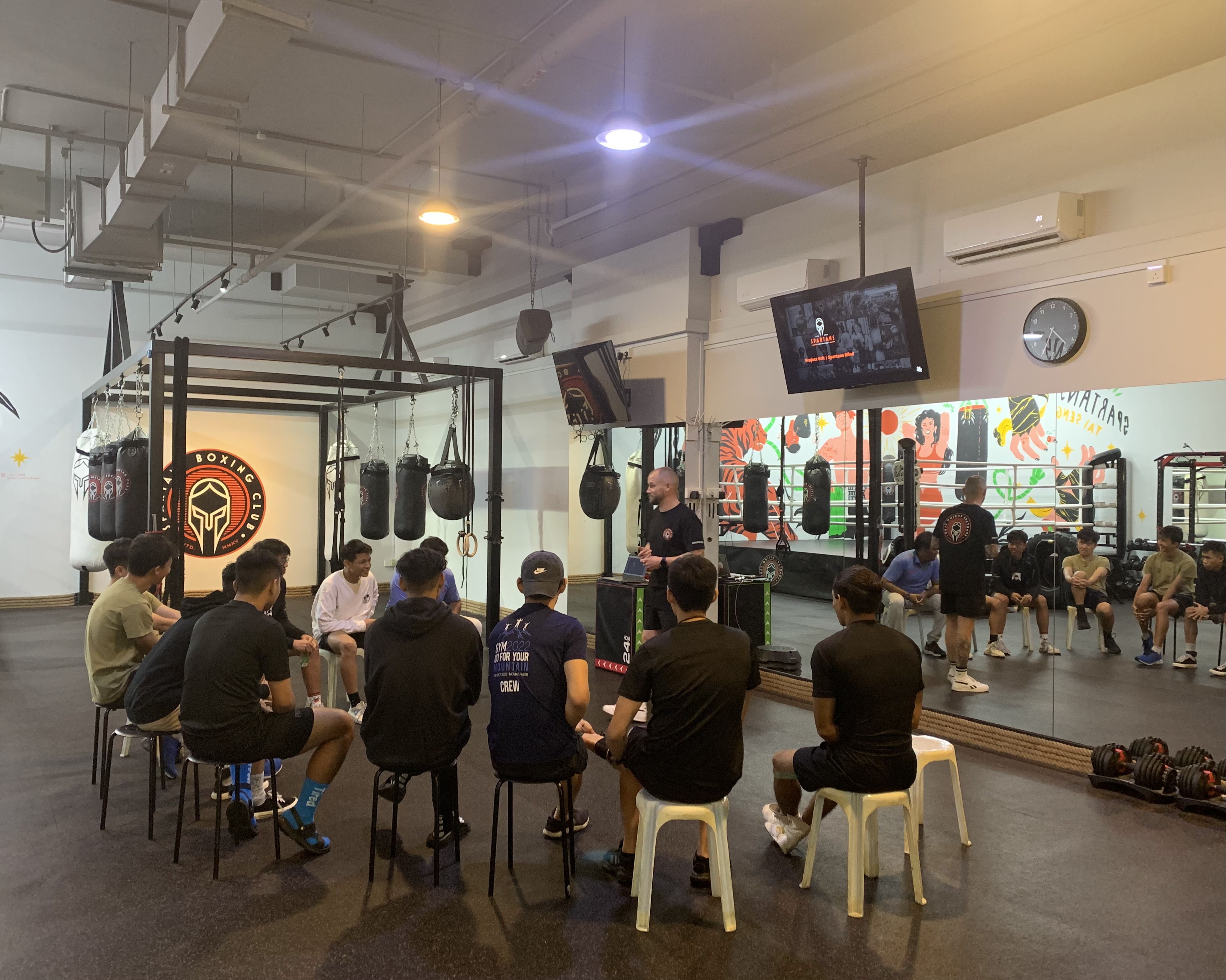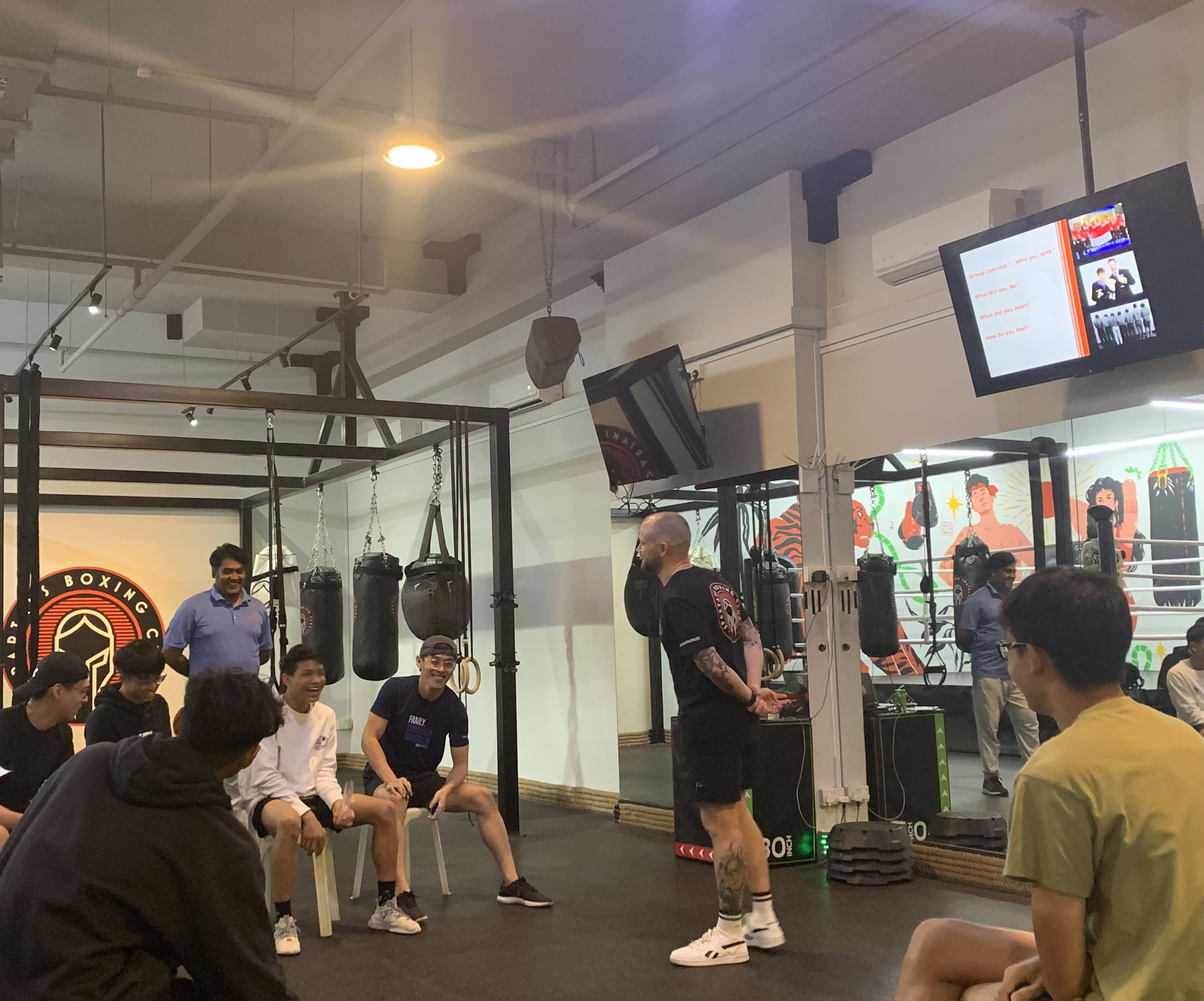 Yet, as soon as the boxing session began, their demeanour changed.
The youths spread out and shifted their attention to the coach, beginning their warm-up in earnest.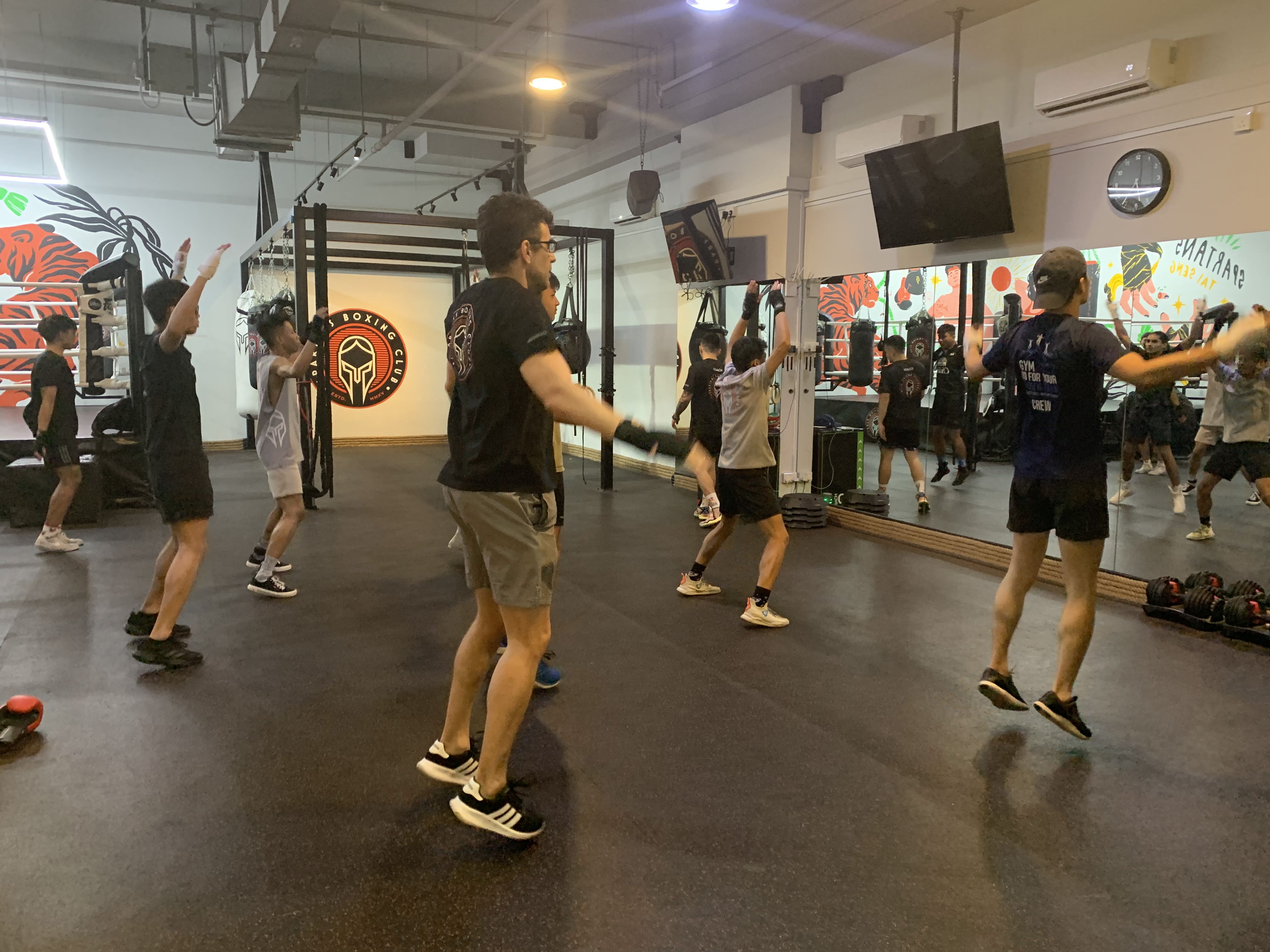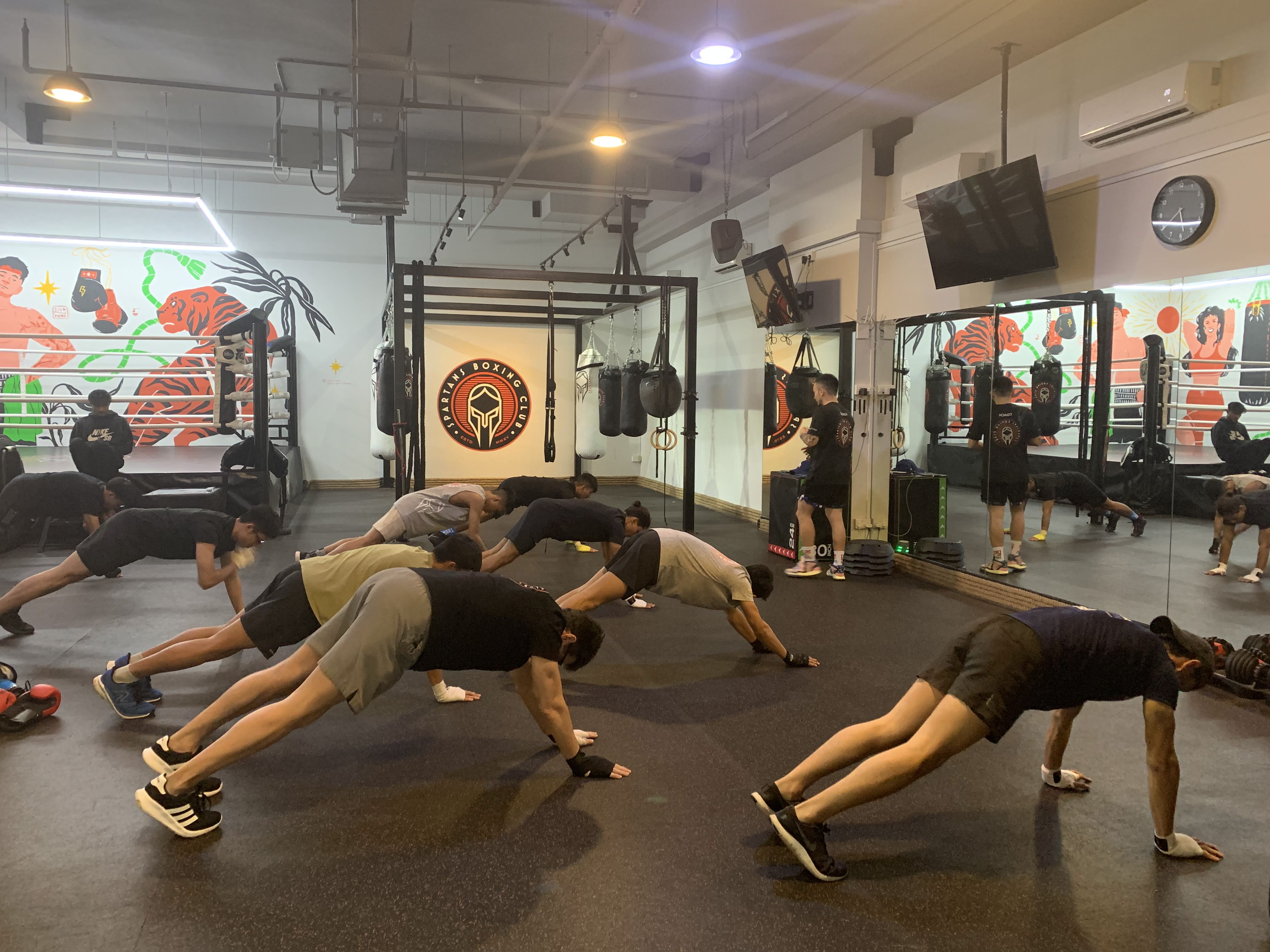 That's not to say that they were all stony-faced. The teens were clearly happy to train, as exhibited by their frequent grins and the eagerness to push through different exercises without complaint.
There was a tangible focus and sense of concentration throughout the entire session.
I spoke with Danish — who at 15 is the group's youngest member. He shared that he had grown to enjoy the programme so much that during the December school holidays, he visited the gym almost every day.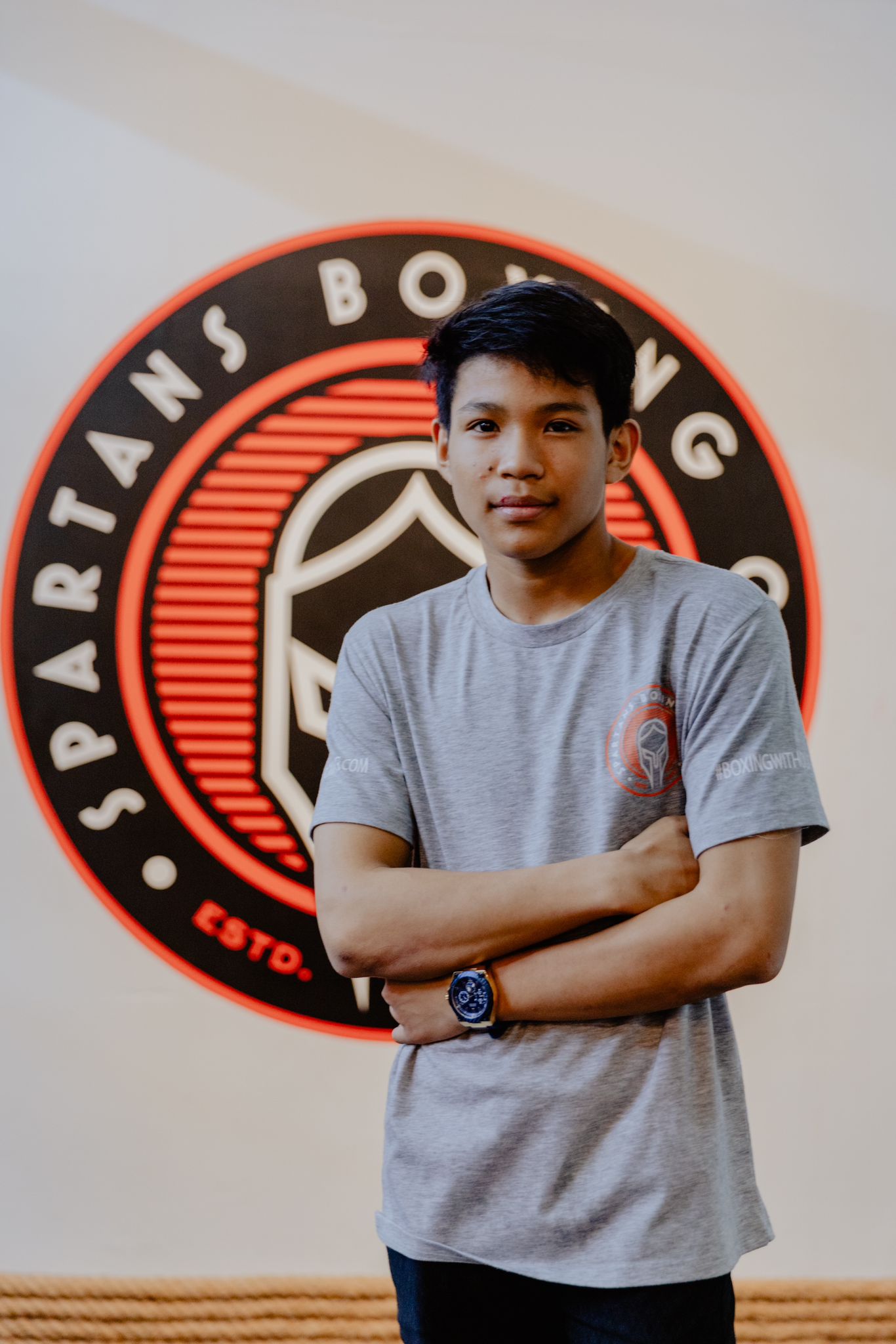 The programme, he said, had instilled in him a passion for boxing, and an idea of what he would like to do in the future.
A rough background
Narash Narasimman, the co-founder of Impart, shared that Danish had unfortunately mixed with the wrong crowd in his neighbourhood.
It was an aspect of the youth's life that he was not the most proud of, he shared in a handwritten letter that he passed to me at the gym.
Danish had taken the time to craft the letter detailing his story, as he was apprehensive about sharing his story in person.
In his letter, Danish elaborated that his friends had "influenced [him] in a negative way".
"I became someone who I was not meant to be", he added.
Eventually, he started turning up late to school, disrupting class, and hanging out with his friends long into the night refusing to go home.
Some of these friends had gang affiliations, shared Narash.
Danish felt aimless in life but without a real reason or idea of how to change.
A turning point came when a friend introduced Danish to the boxing programme, having seen a flyer for the pilot programme on social media.
"I wanted to do something for myself and I found boxing interesting. So I joined."
Learning the art of self-discipline
For a sport as physically and mentally demanding as boxing, consistency is key.
After a couple of sessions, Danish quickly realised he needed to train more if he intended on becoming a better boxer, and he began visiting the gym outside of the once-weekly Project Grit sessions.
Subsequently, Danish shared that he increased this frequency of training to almost every day during the school holidays, with some of his training sessions stretching to three hours.
"It's shag ah!" he admitted. Then softly:
"But just push ah, to your limit."
From learning the foundational punches — like the jab and cross — in the first session, the group progressed quickly to execute more elaborate combinations, such as this.
And this.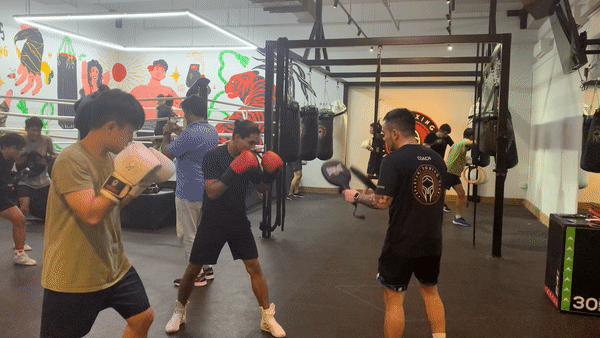 His new commitment and fervour for training was a stark contrast to the teen who felt little to no motivation when he first enrolled into the programme in November 2022.
"I think what I've learnt most is self-discipline," Danish elaborated.
"Like in terms of training, and showing up for training. Attendance and all lah."
Narash added teasingly, "he also talks to the group a lot more. He actually gives us a lot of answers now!", a statement that Danish agreed with by laughing out loud in response.
Having fun sparring with friends
In the gym, it was especially clear how much boxing means to Danish.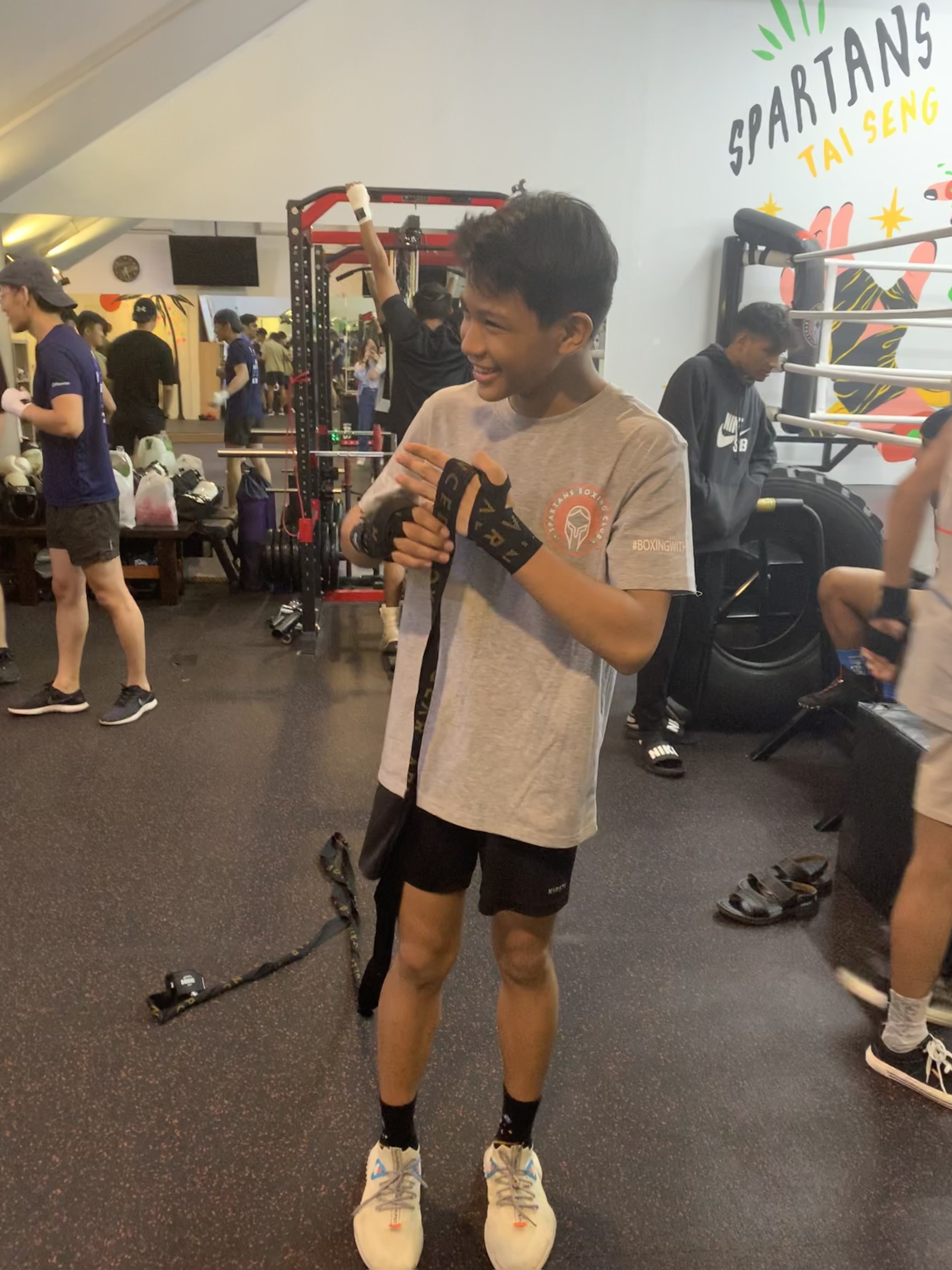 While he was hunched over and more reserved during the interview with me, Danish took to all the exercises tasked by the coach with gusto, even bantering with the other youths while running through different activities in training.
Beyond building values like discipline and time management, Danish explained that the programme has helped him to forge friendships with new people.
Narash told me that Danish and another participant named Si Yu have become such regulars at the gym that they are the only two in the entire group to have earned the ability to spar.
"They've come so many times that they are ready for that. They are at a more accelerated pace."
When I visited the gym, the duo were already sparring together as a warm-up to the main training session.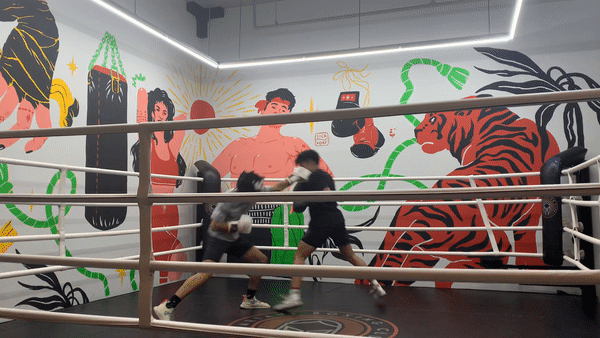 Both eventually graduated from the pilot programme top of their class, and were rewarded with a fully sponsored six-month membership to train at Spartans Boxing Club.
On the topic of sparring, Danish straightens up and gets visibly excited as he explained the allure of the activity:
"I like getting hits in. It's fun, and it feels very exciting when I can land a hit and all that."
However, while winning naturally does matter in competition, Danish added that what's more important to him now is whether he'd executed the techniques or gameplan that he'd mapped out beforehand.
"If I win actually, but didn't get the correct move I wanted to do, I'll feel unhappy about it."
Danish further shared that what he likes most about his sparring sessions is being able to receive feedback on how to improve.
It is a sign that he has truly internalised what the programme had set out to teach – the work ethic and grit to keep going when the going gets tough – and most importantly, the resilience to keep trying everyday to get better.
The short term goal for now is to progress in training and box as often as possible, even though the programme has ended, then eventually try to join the fight team at Spartans.
"But then after school starts, I focus on my studies, then I come here sometimes instead.

It [Project Grit] has helped my mindset at the same time. I'm now thinking of the future."
Dreams of becoming dental technician and amateur boxer
In his letter to me, Danish wrote that he has applied to receive educational support in school, with the long-term goal of becoming a dental technician and amateur boxer one day.
Here's the letter in full: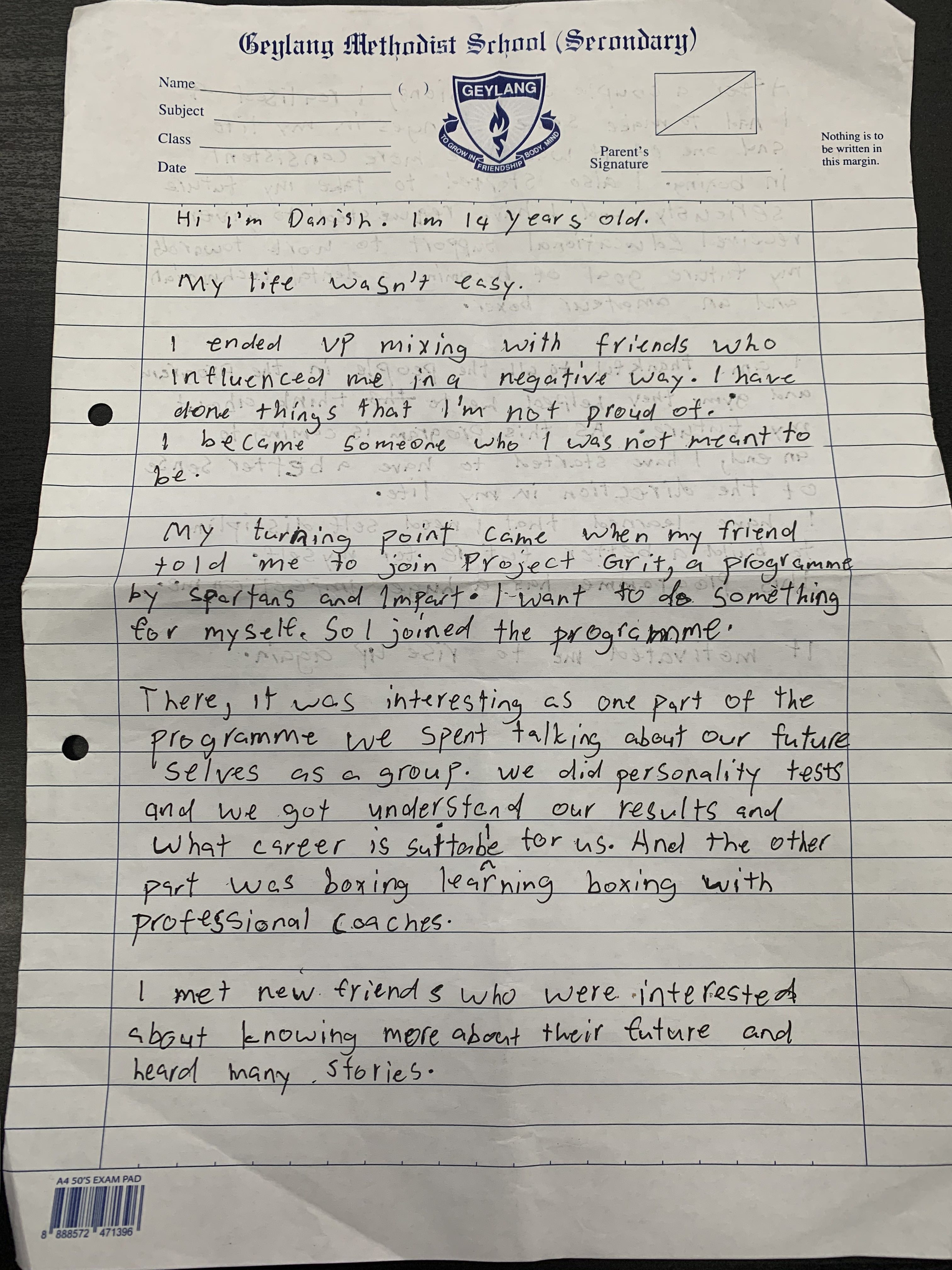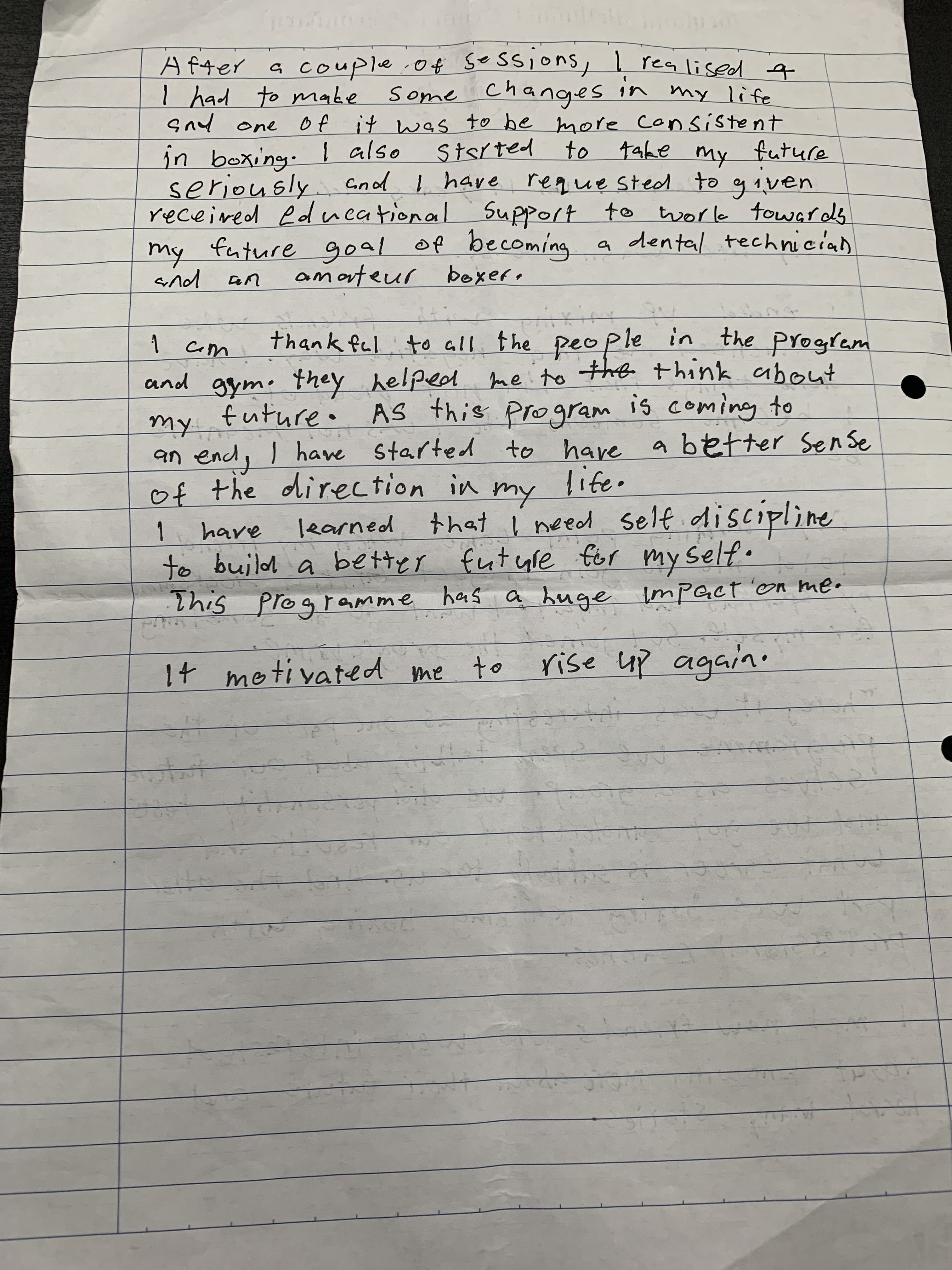 A booklet — created by Spartans Boxing Club's chief psychologist and NTU lecturer Paul Englert — that the youths work through during the "Project Grit" sessions prompted them to reflect deeply on their challenges and how they planned on improving themselves every week.
During one group therapy session in particular, Englert had gotten the youths to think about what they wanted to do in the future, and define their "future selves".
"We did personality tests, and we got to understand our results, and what careers were suitable for us," Danish recalled.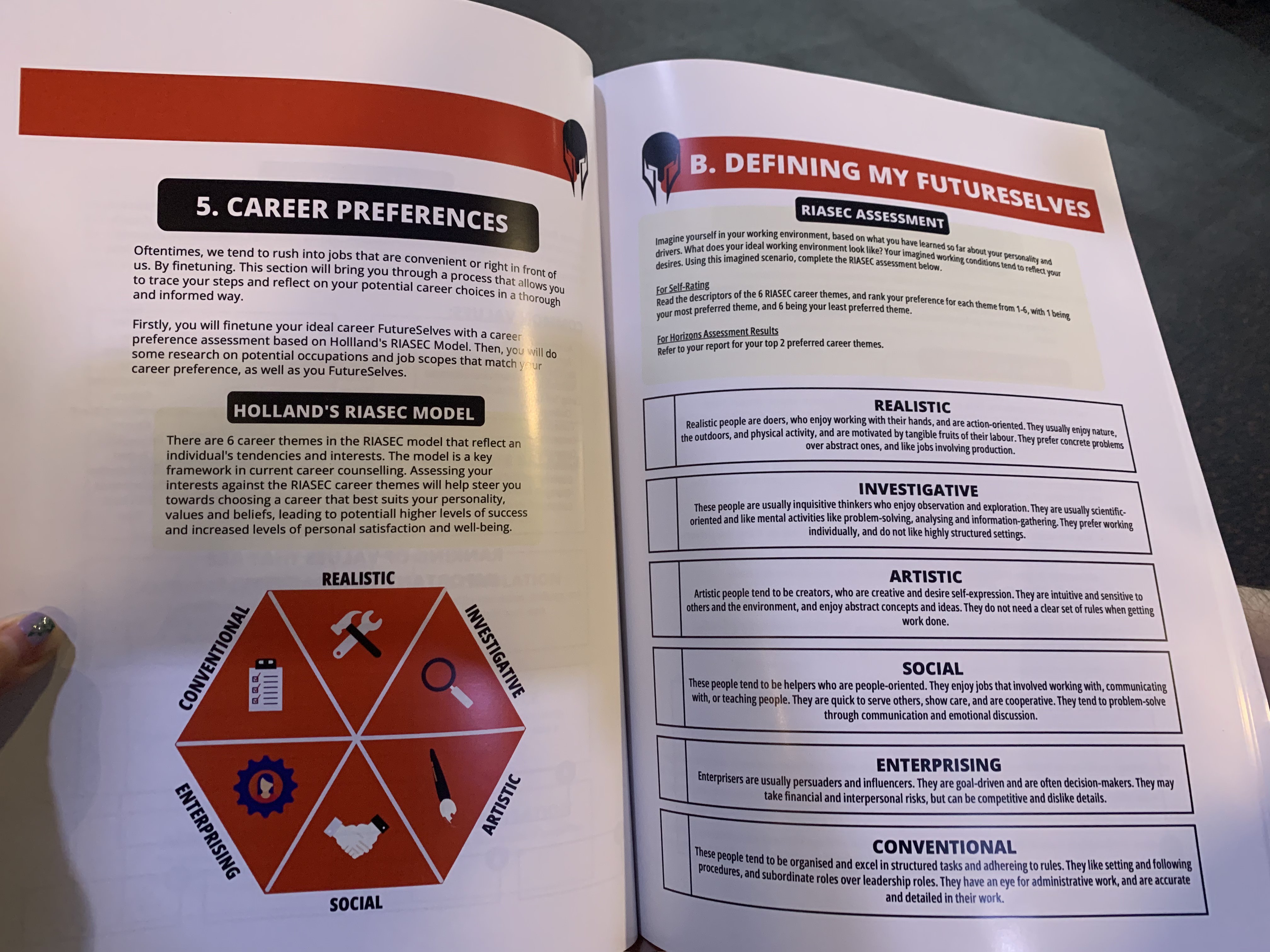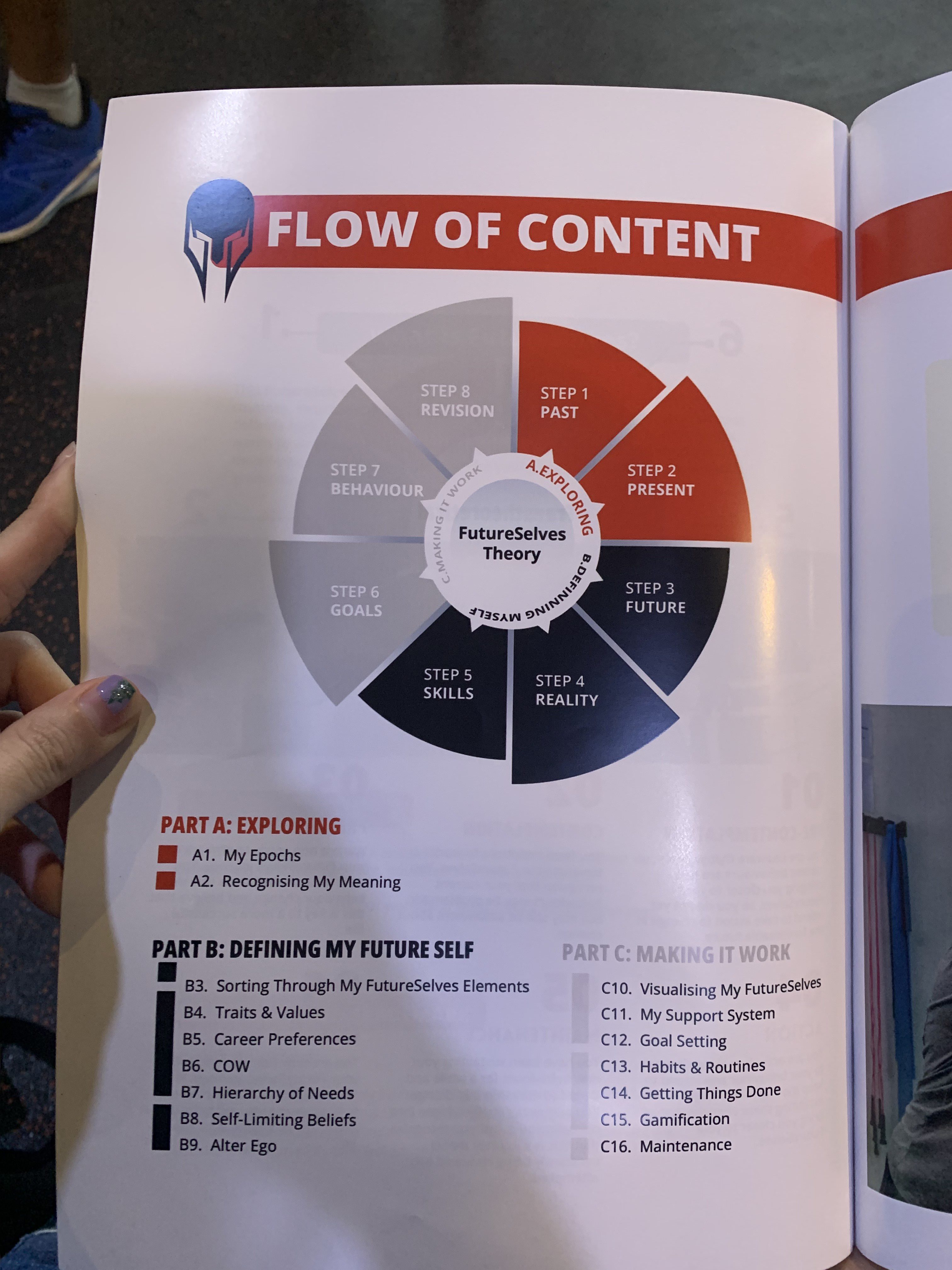 That session helped Danish to set concrete goals for himself and take his future more seriously.
He explained that he liked the career of a dental technician in particular, as he thinks "it is like art" and suits his personality and skill set.
It is, after all, a career that also requires good hand-eye coordination and dexterity.
Following the successful end to the first pilot program, Narash shared that Impart and Spartans Boxing Club plan to continue with more iterations this year, and have both boys and girls join the program.
Those who are interested to join can keep an eye out for updates on when the program will begin via Impart's social media.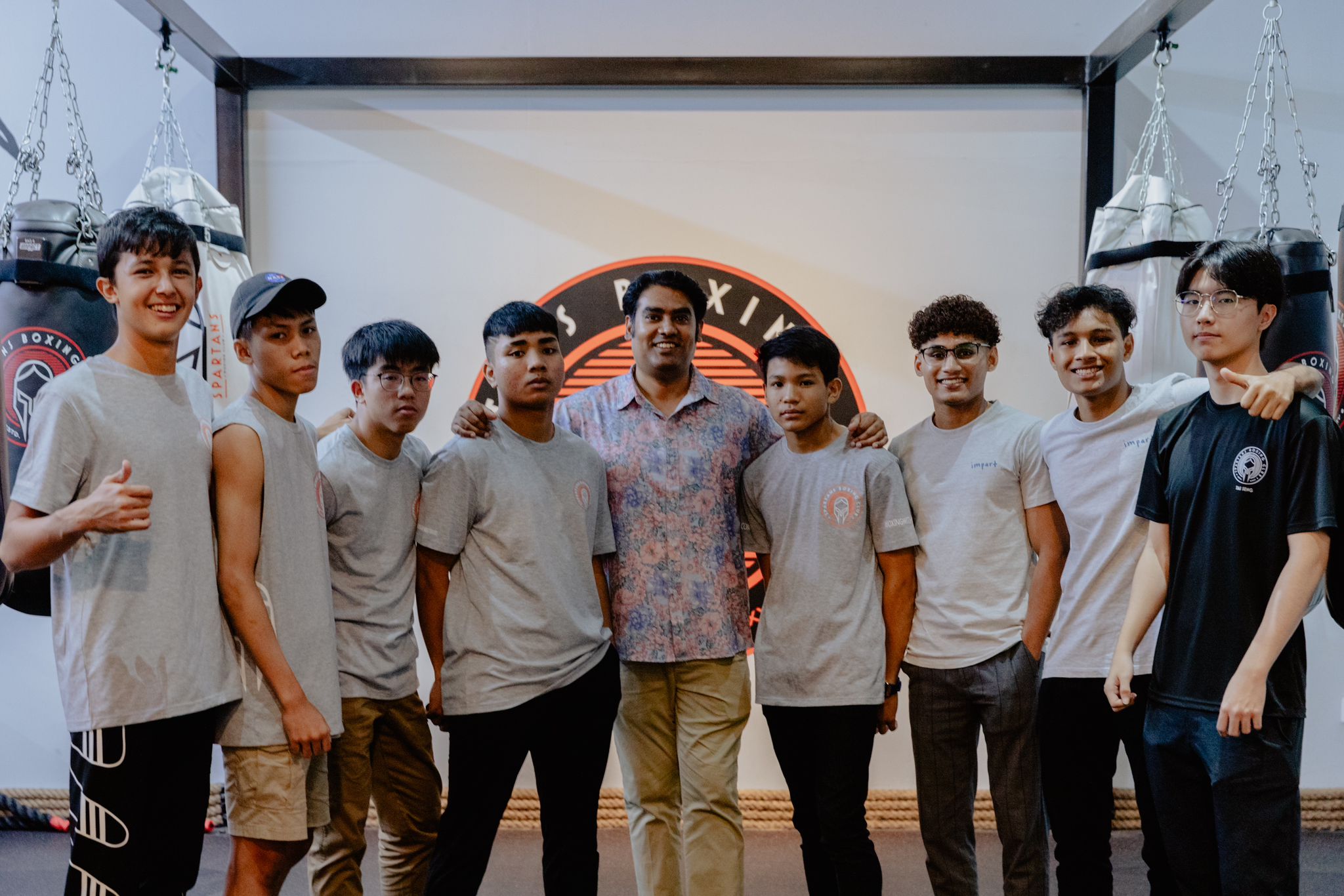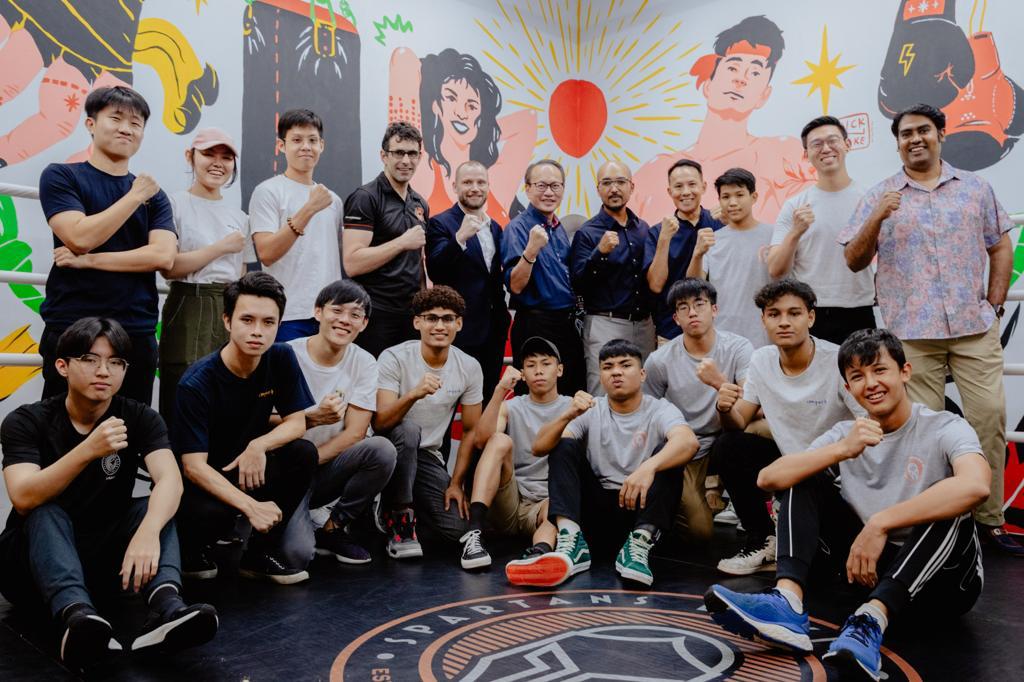 Danish shared that his favourite boxer of all time is former multi-time world champion Floyd Mayweather Jr., who was named "Fighter of the Decade" in the 2010s and is often referred to as the best defensive boxer in history.
"My goal is to become an amateur boxer one day — like compete in many competitions."
He added candidly that he is now motivated to "rise up" again, no matter life's challenges.
It's cliched, but it reminds me of a line from the Rocky movies:
"It ain't about how hard you can hit. It's about how hard you can get hit and keep moving forward."
Top images via screenshot from video by Jared Ng and via Impart
If you like what you read, follow us on Facebook, Instagram, Twitter and Telegram to get the latest updates.