Follow us on Telegram for the latest updates: https://t.me/mothershipsg
Singapore's wildlife parks welcomed many newborn animals last year.
The newborns
A press release issued by Mandai Wildlife Group on Mar. 8 noted that almost 800 babies were born in the four wildlife parks in 2022.
This fell short of 2021's high of 900.
The births were across 126 species, and 38 of those are listed under the International Union for the Conservation of Nature's (IUCN) Red List of Threatened Species.
There were 21 first-time births recorded, which include the Linne's Two-toed Sloth and the critically endangered Burmese Star Tortoise.
According to the press release, 28 of these species are part of internationally managed species programmes, such as the European Association of Zoos and Aquaria (EAZA) Ex-situ Programme (EEP) and Species Management Programme (SMP).
These programmes are instrumental in ensuring healthy and diverse populations of animal species under human care, especially for endangered ones in the wild.
Currently, the Mandai Wildlife Group is involved in over 160 of these programmes, contributing to conservation through breeding, research and education.
Here are some interesting births that happened in 2022.
Pygmy Hippo
Singapore Zoo's oldest pair of pygmy hippos Minah and Bubu are 33 and 32 years old respectively.
They have given birth to Thabo, whose name means "he who brings joy" in the African language.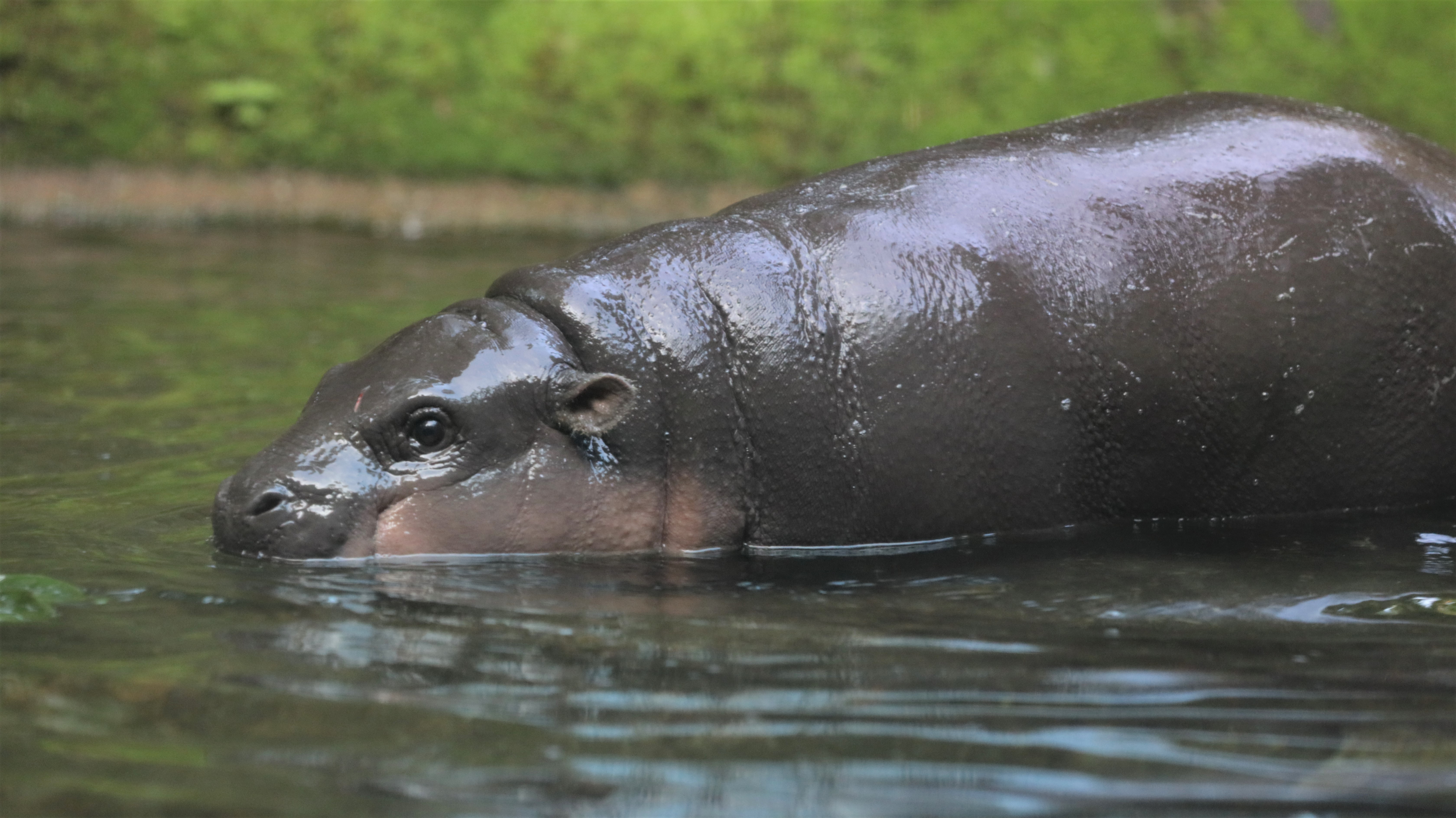 This is their 14th calf, and he is growing well.
Thabo is currently exploring its surroundings and starting to wean from his mother.
He tested the waters in the off-exhibit pool, and got to try being in the larger and deeper pool with Minah.
Unlike what most people think, Pygmy Hippos are not swimmers.
Their bodies are too dense to float, so they perform "underwater ballet" by tiptoeing in the water.
The animals can stay underwater for up to six minutes at a time.
Oriental Small-clawed Otters
Three otter babies were welcomed at the Night Safari. They stick close to their parents and vocalise for their family when the adults are not in the vicinity.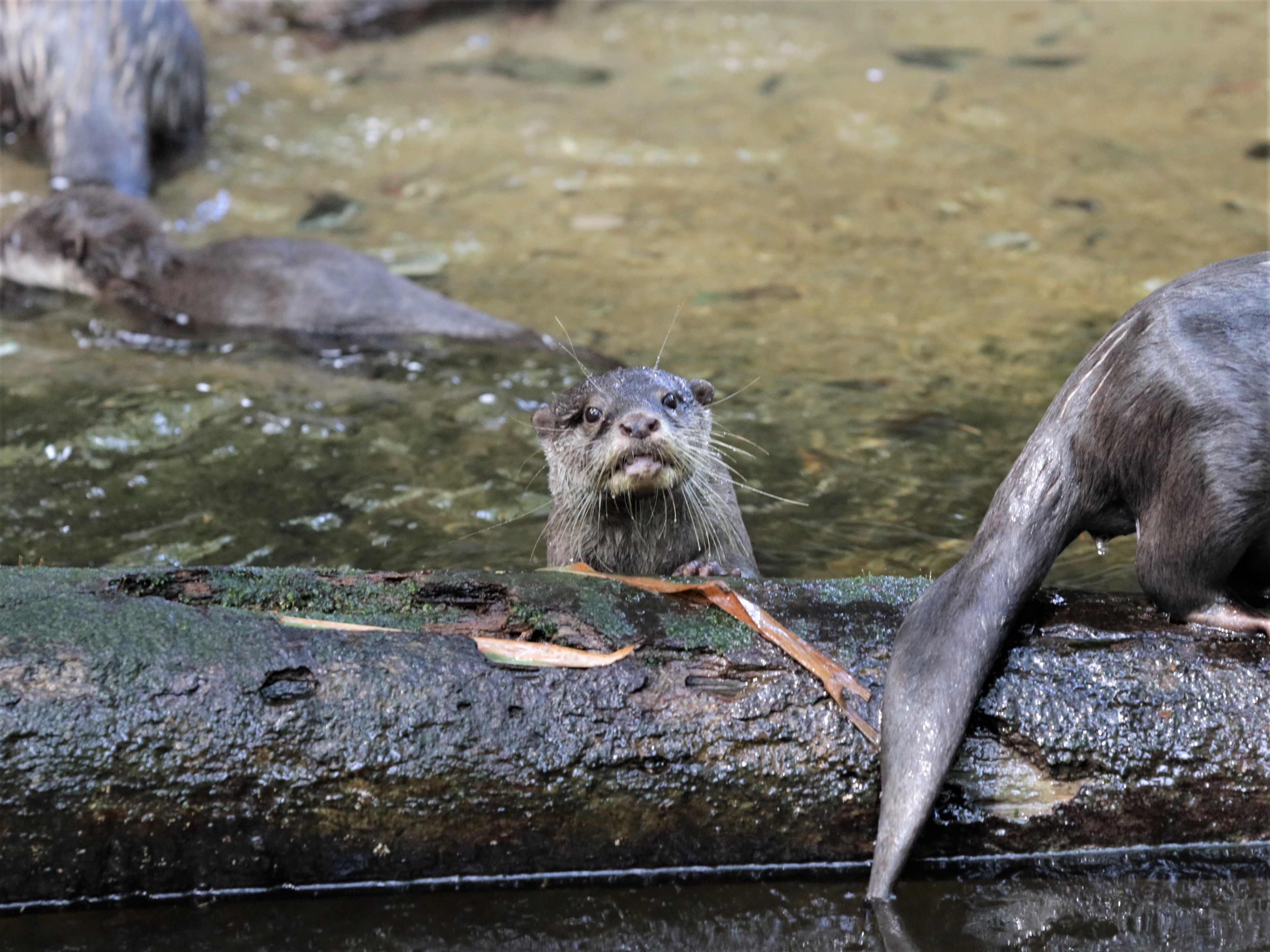 The otters' mum was born here almost 12 years ago, and their dad arrived from Switzerland in 2019.
Their diet includes crustaceans, molluscs and small fish.
Ever so clever, they leave shellfish out in the sun for it to open up for easy consuming.
Citron-chested cockatoo
2022 was the last year of operation for Jurong Bird Park, and they ended it with a bang.
After 22 years, the park witnessed the successful hatching of two critically endangered Citron-chested Cockatoos.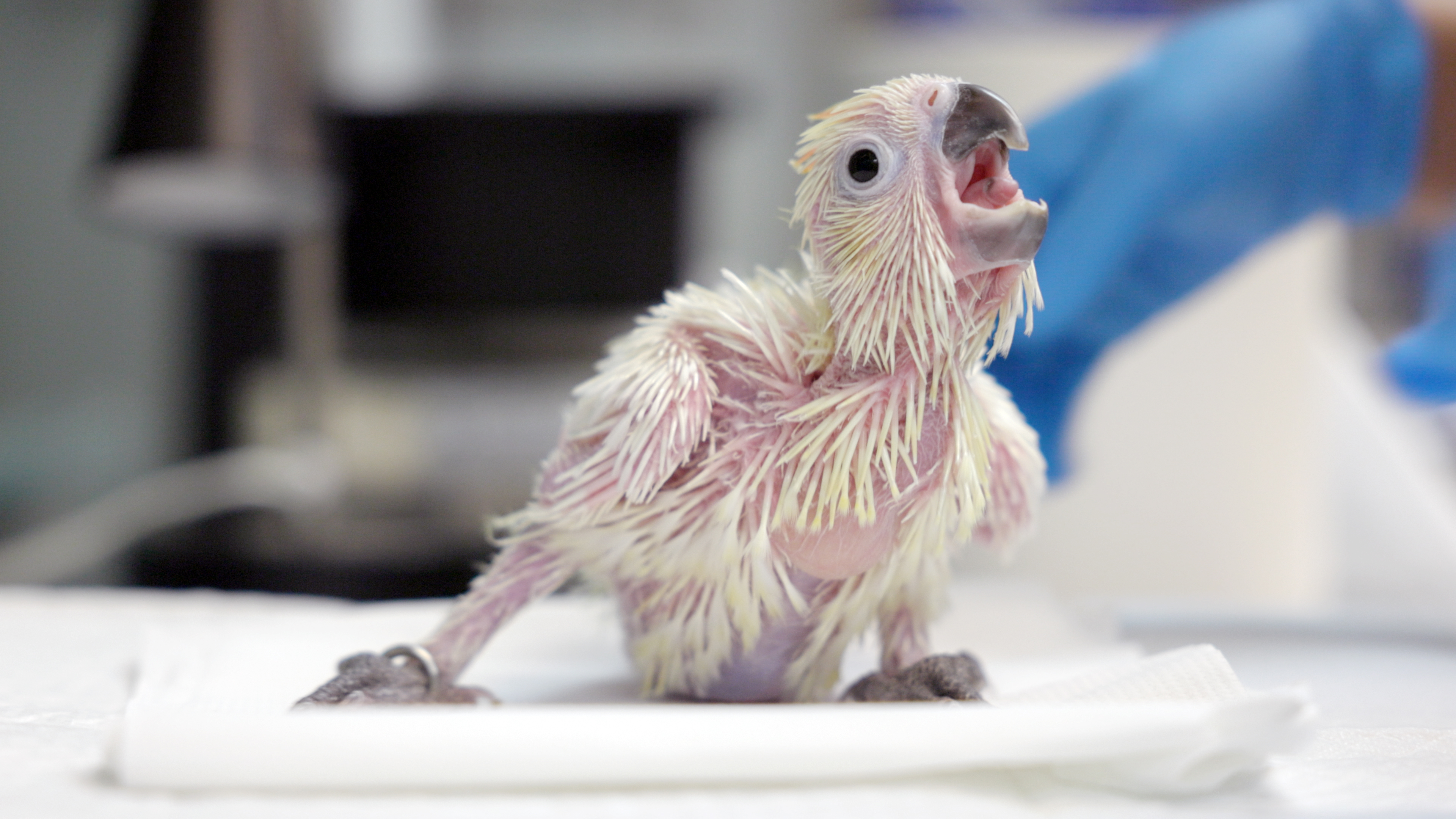 This species is highly threatened in Indonesia's Sunda region, due to illegal wildlife trade and habitat destruction.
To increase their odds of survival, the chicks were hand-raised at the park's Breeding and Research Centre (BRC).
They are now growing up well at the new BRC at Bird Paradise.
Burmese Star Tortoise
This birth at the Singapore Zoo is a "notable contribution" to the EEP.
The lone egg was artificially incubated in the RepTopia exhibit to ensure the best conditions for hatching.
The species is critically endangered and is identified by its black domed shell with distinctive yellow radiating patterns.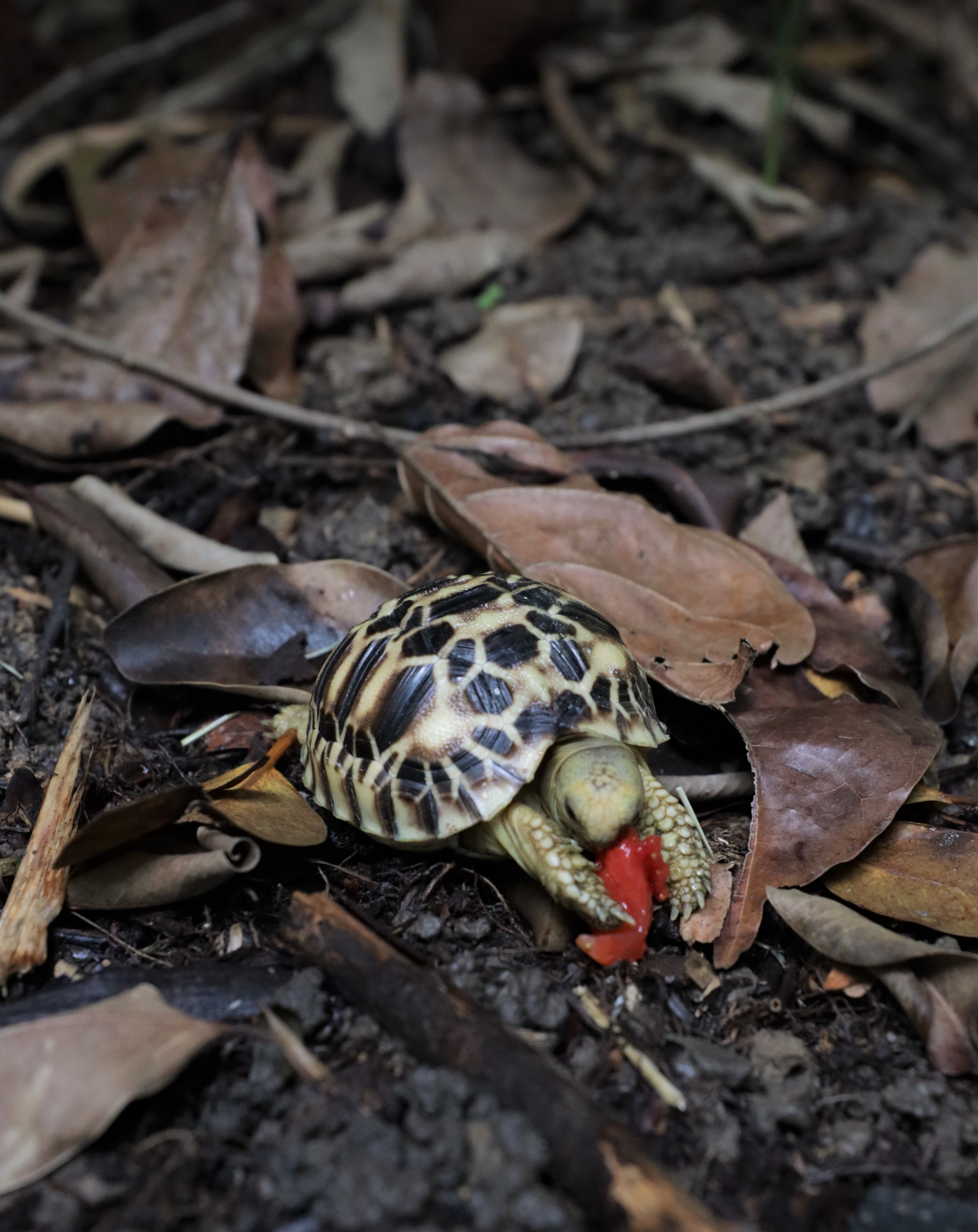 It is native to the dry zone in central Myanmar, but became extinct in the mid-2000s.
Global conservation efforts have led to the species' resurgence in the wild.
Giant Anteater
The Giant Anteater is known for being difficult to breed, so River Wonders has been a crucial contributor to the EEP for this species.
This is the fifth anteater birth for the park, with Zapata and Beanie as first-time parents.
Anteaters have a gestation period of about six months, with a single offspring once a year.
Although the pup has grown too big to be carried on his mum's back for long periods of time, he has not stopped trying and loves to jump on his mum when she rests.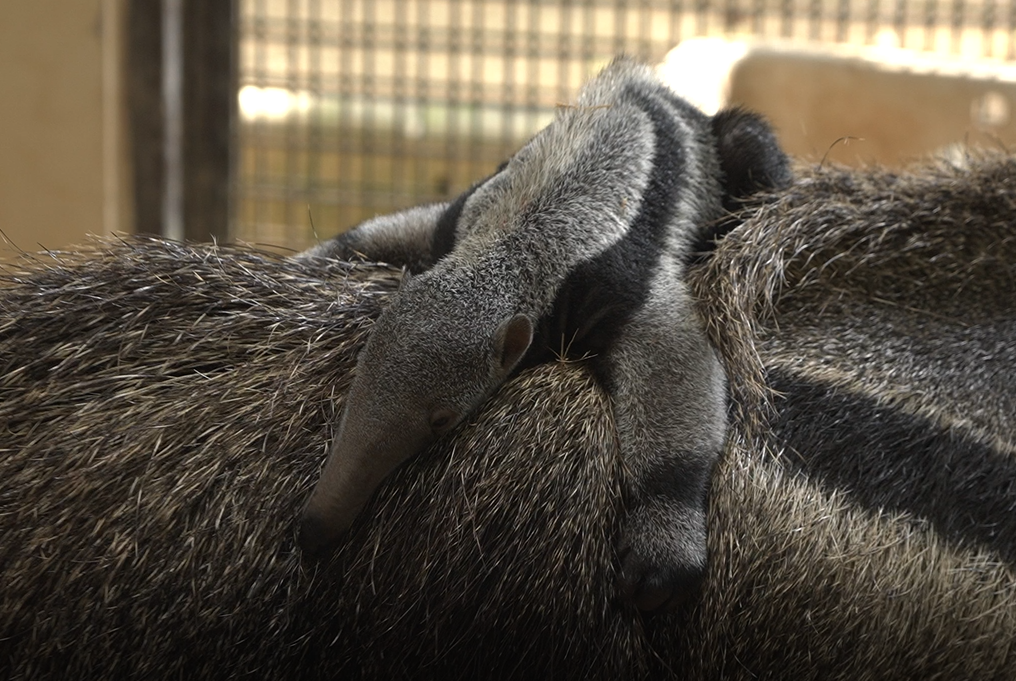 The pair is currently spending quality time together in an off-exhibit area.
Ring-tailed Lemurs
These endangered social creatures welcomed a sixth member, marking the first birth since 2014.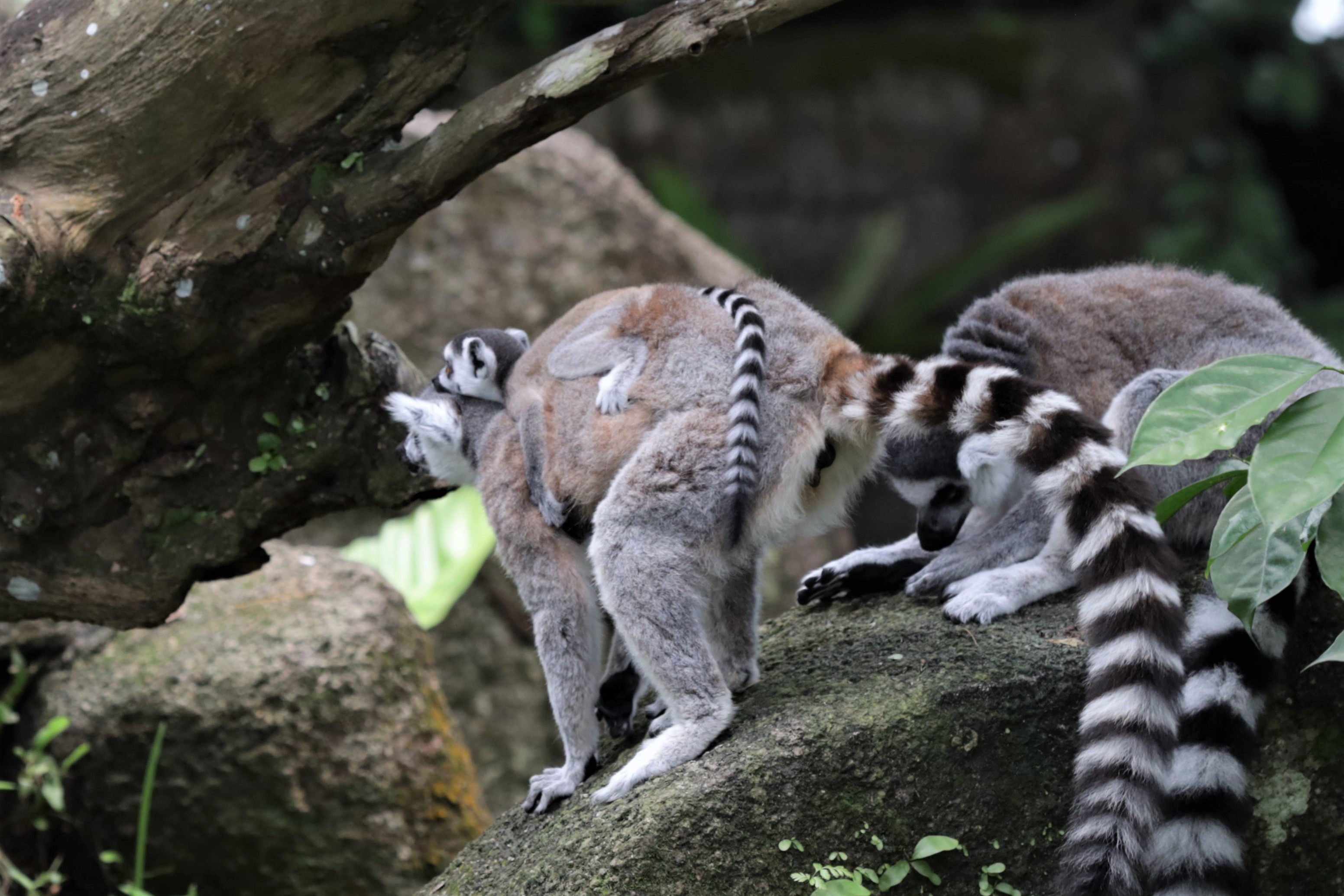 The birth happened soon after the mother arrived from France in January 2022.
The primates are under an EEP that strives to maintain healthy and sustainable populations under human care outside of their native habit, Madagascar.
Catch them at Singapore Zoo's Primate Kingdom, where they enjoy sunbathing.
Linne's Two-toed Sloth
A new Linne's Two-toed Sloth has been born to Indigo, an adult female and Bunny, Singapore Zoo's resident male sloth.
Two years ago, Indigo arrived from Taipei Zoo as a mate for Bunny.
Similar to wild sloths, Indigo gave birth while hanging upside down.
Indigo and her six-month-old baby have spending lots of time in the trees.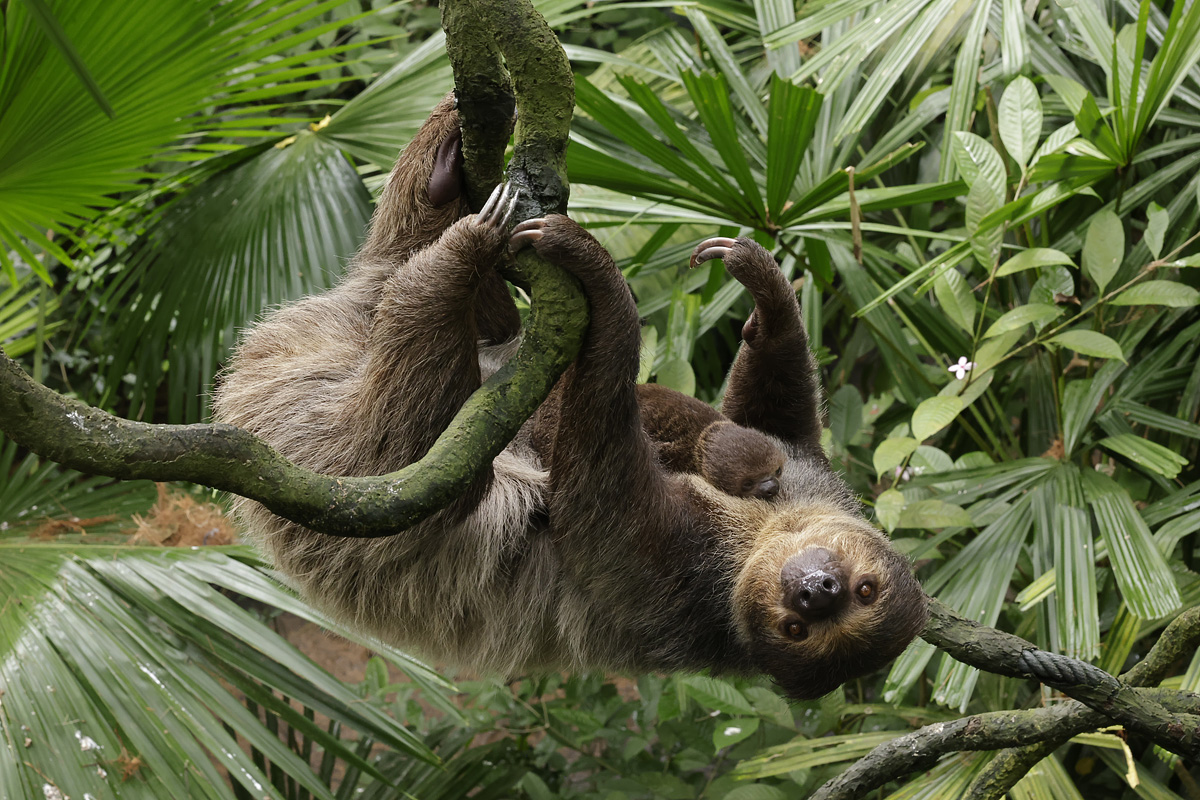 The baby has started being curious about its surroundings and consuming solid food, such as fruits and vegetables.
It will continue clinging to its mum's belly and only leave from nine to 12 months old after developing key life skills, such as being able to determine which foods are suitable to eat.
Images via Mandai Wildlife Group.
If you like what you read, follow us on Facebook, Instagram, Twitter and Telegram to get the latest updates.