Follow us on Telegram for the latest updates: https://t.me/mothershipsg
A Malaysian man completed a five-year degree programme at a Johor college only to discover that the certificate he acquired is not recognised in Malaysia and Singapore.
His plight, which highlights the issue of institutions offering degrees that do not have proper accreditation and recognition, is probably not isolated as others might have gone through similar courses.
On top of wasting time and money on acquiring qualifications that are not accepted by future employers, he now has to fall back on his secondary school certificate to apply for jobs.
According to Sin Chew Daily, the Malaysian man, Teng (hanyu pinyin), shared his plight at a session with the media in Johor on March 10.
Teng was accompanied by Malaysian member of parliament Jimmy Puah.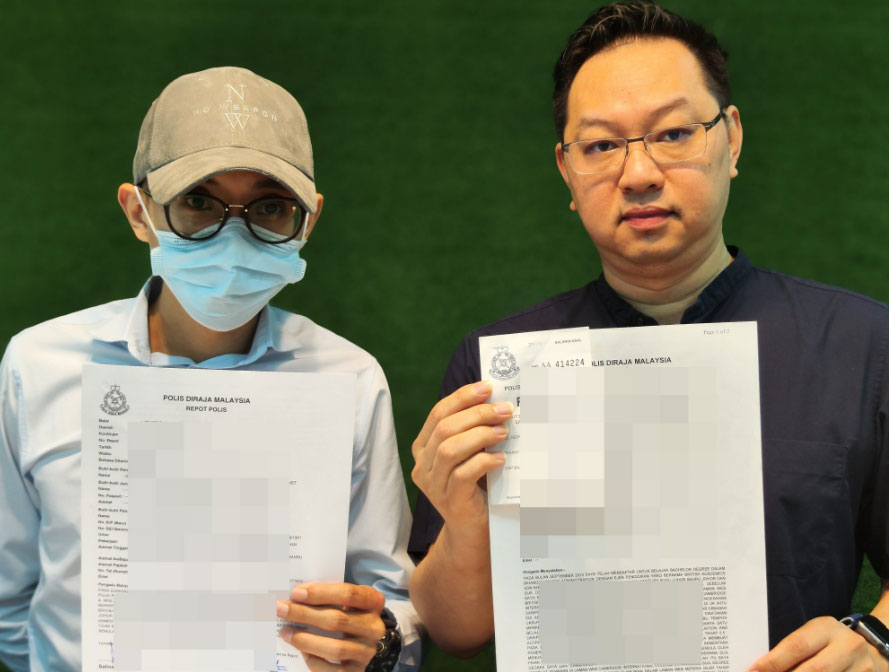 Found out about degree's lack of credentials
In total, the 32-year-old spent five years and RM17,000 (S$5,105) and graduated with a "bachelor's degree", but it is not recognised by those hiring.
Teng only found out about the certificate's market value after the bank that wanted to hire him as a financial analyst, subsequently informed him that his degree was not recognised.
The bank then rescinded the job offer.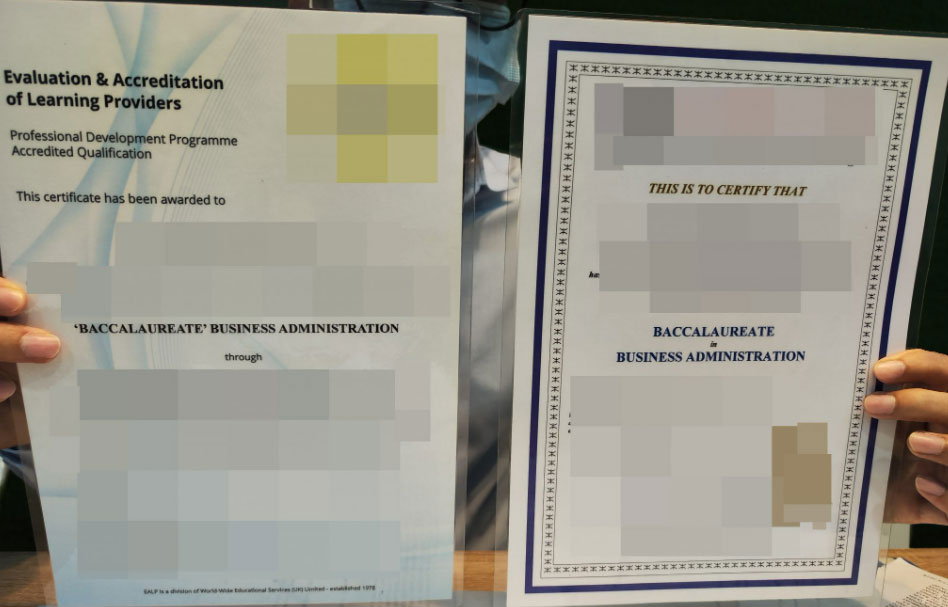 Teng said he decided to go public to raise awareness of such issues to prevent others from going through the same.
He added that he had 10 course mates who were enrolled in the same programme.
And his decision to go public was after he raised the matter with the college, but was threatened with legal ramifications, and he was not offered a reasonable response, he claimed.
After seeking out the Malaysian police and higher education ministry in Malaysia without any satisfactory outcomes, he decided to go to the press.
It has been eight years since he graduated.
Learnt about programme in 2010
Teng traced his predicament to 2010, when a friend of his introduced him to the college.
Teng, who said he came from an underprivileged background, explained that he signed up for the programme as it was offered with discounted fees, as well as the ability to take classes while working.
Tough with qualifications
The lack of a proper degree took its toll.
After not securing work in Malaysia, Teng took to being a security guard and call centre operator in Singapore.
Jaded, he contemplated suicide at one point.
The pandemic made changing jobs even tougher, he said, highlighting to him of the need to be equipped with proper credentials that was accepted by employers.
Not giving up
Despite his brush with this negative experience, he is still pursuing higher education again with the support of family and friends.
Since April 2022, he has been enrolled in a UK-based university and is taking remote classes for a business administration course.
He is slated to complete his studies in 2024.
Teng has also quit his job in Singapore and returned to his hometown of Johor after borders reopened.
Not allowed to issue degrees on their own
MP Puah said during the press conference that institutions in Malaysia do not have the right to issue certification and degrees of their own.
The politician added that institutions that do so target individuals such as Teng, who want to study and work at the same time.
The discounted fees and flexibility of courses are dangled to lure such individuals to sign up unknowingly.
Those who wish to sign up for higher education opportunities are urged to check with the education ministry in Malaysia, Puah added.
All media via Sin Chew Daily
If you like what you read, follow us on Facebook, Instagram, Twitter and Telegram to get the latest updates.