Follow us on Telegram for the latest updates: https://t.me/mothershipsg
The month of Ramadan is coming, along with the popular festive bazaars.
This year, the Kampong Gelam Ramadan Bazaar will run for 33 days from now till April 16, 2023.
The main attraction, of course, is the wide array of food.
With over 80 food stalls spread across Baghdad Street, Kandahar Street and outside Sultan Gate, here's what you can expect.
Wide lanes and many seats
We visited the bazaar on a somewhat low-peak Wednesday night (also its opening night).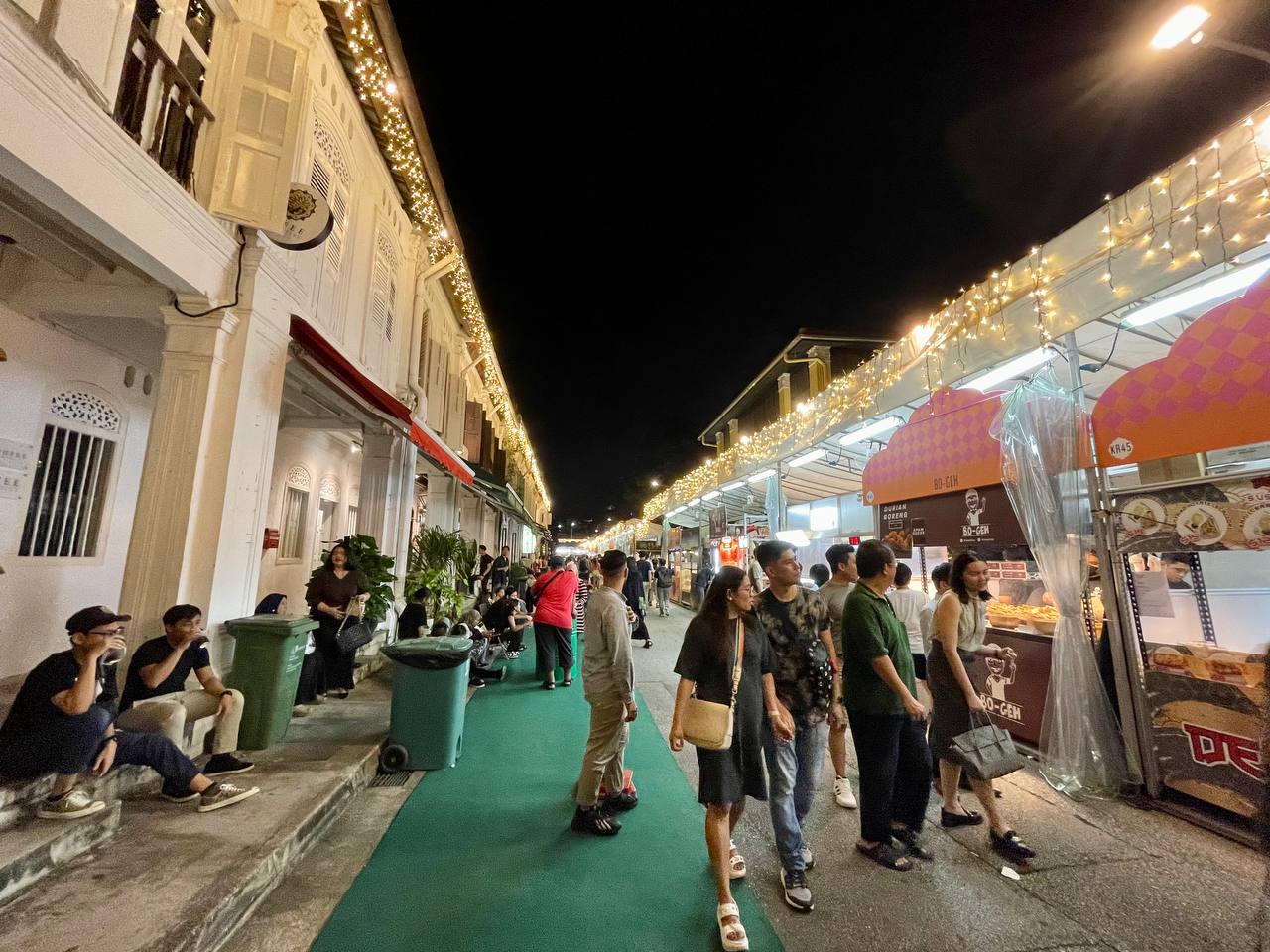 While there was a relatively healthy crowd, the lanes were wide so it wasn't packed like a can of sardines.
We also didn't have to worry about finding a space to eat because there were several seated and standing dining areas:
Standing dining area along Kandahar Street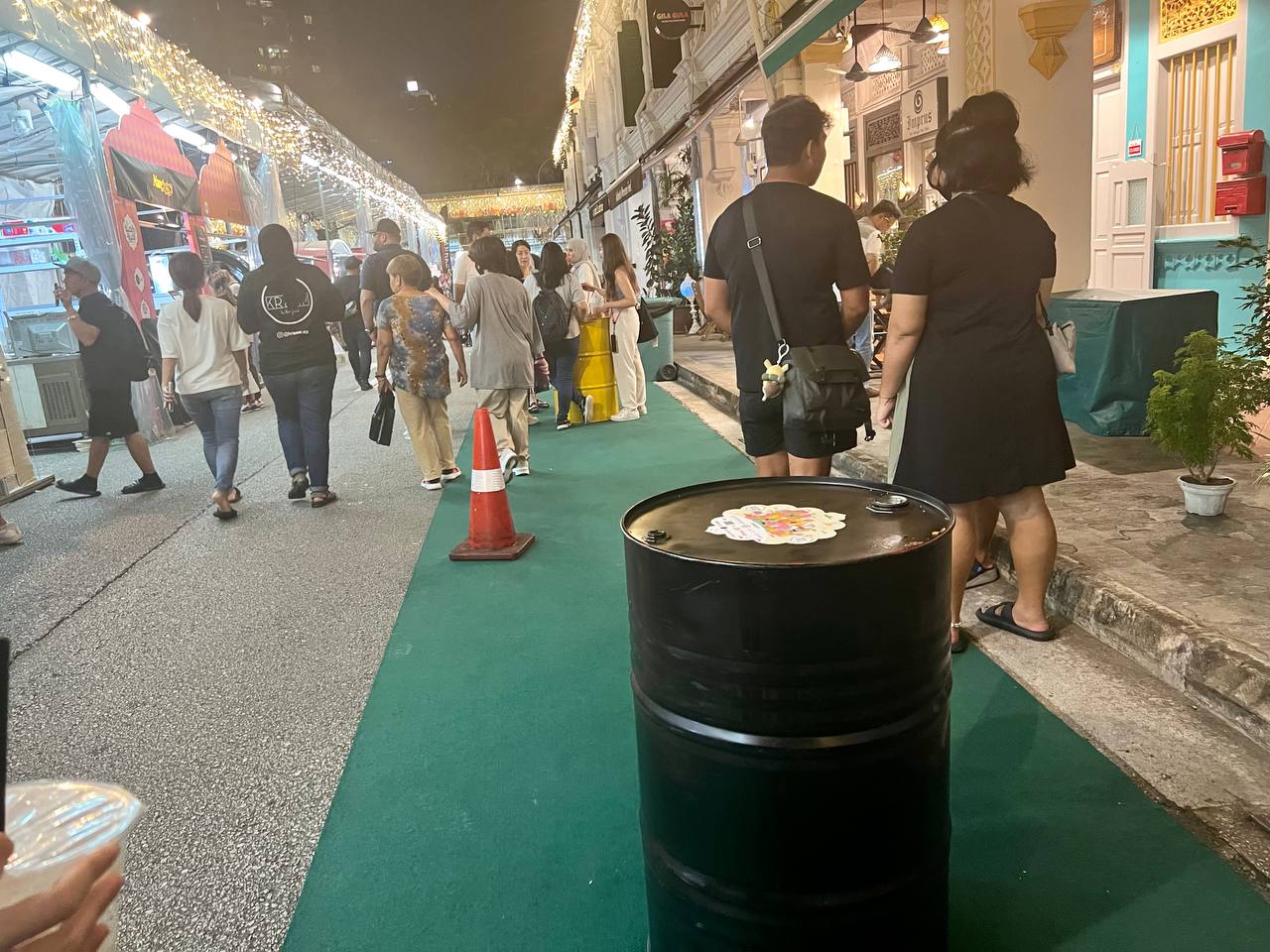 Seated dining area at Sultan Gate Park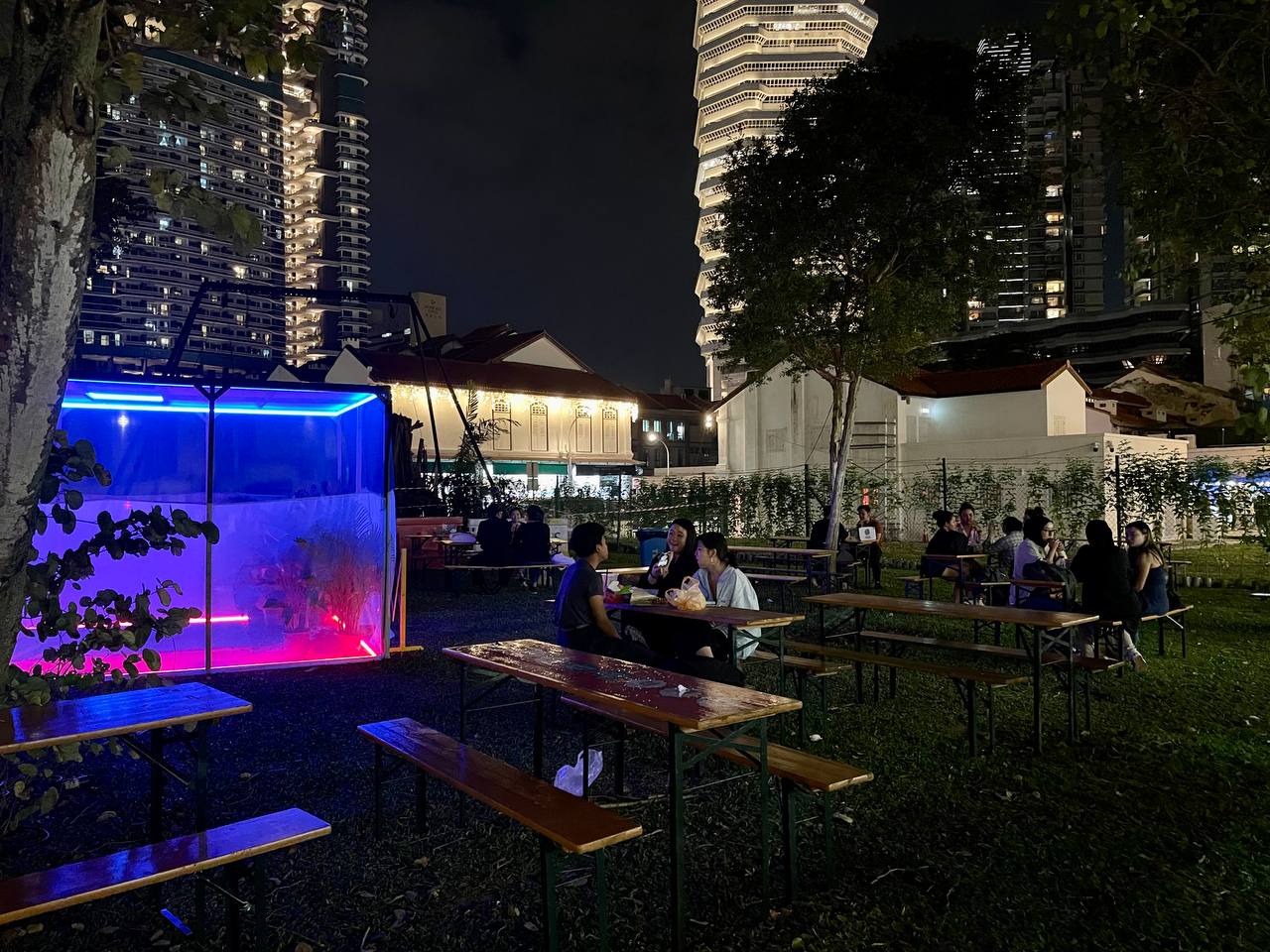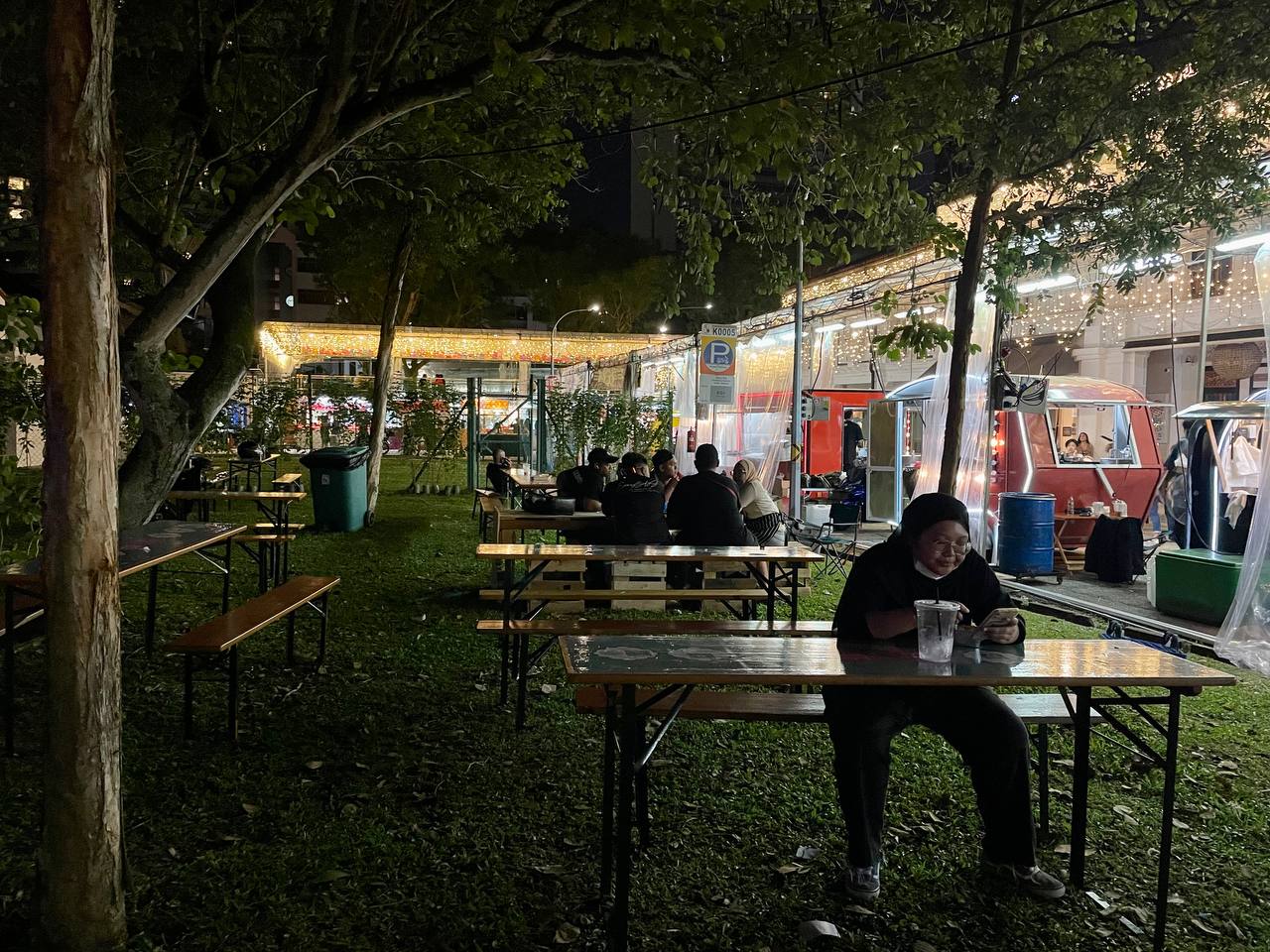 Seated dining area along Baghdad Street and Pahang Street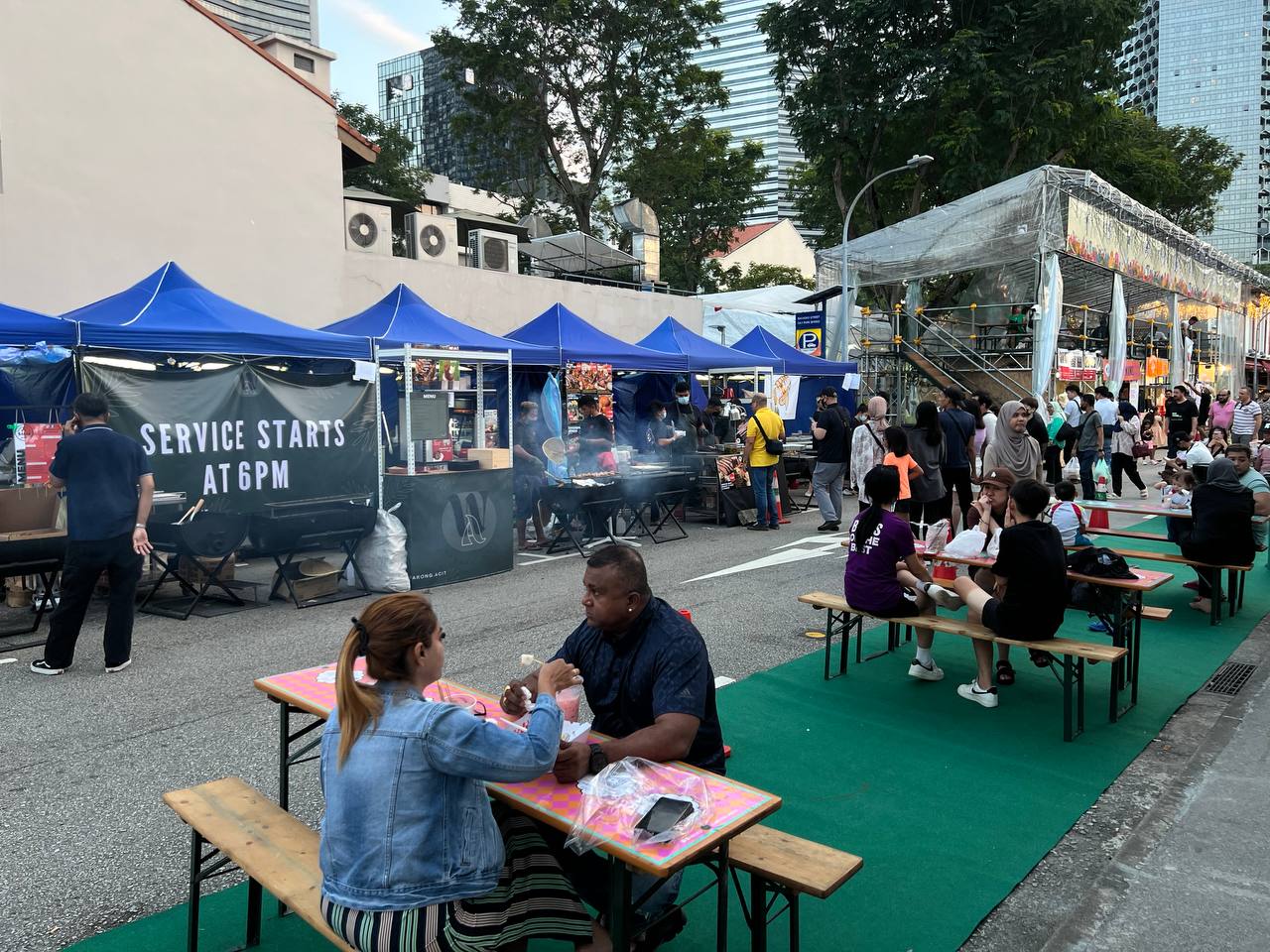 Seated dining area at mezzanine along Baghdad Street and Pahang Street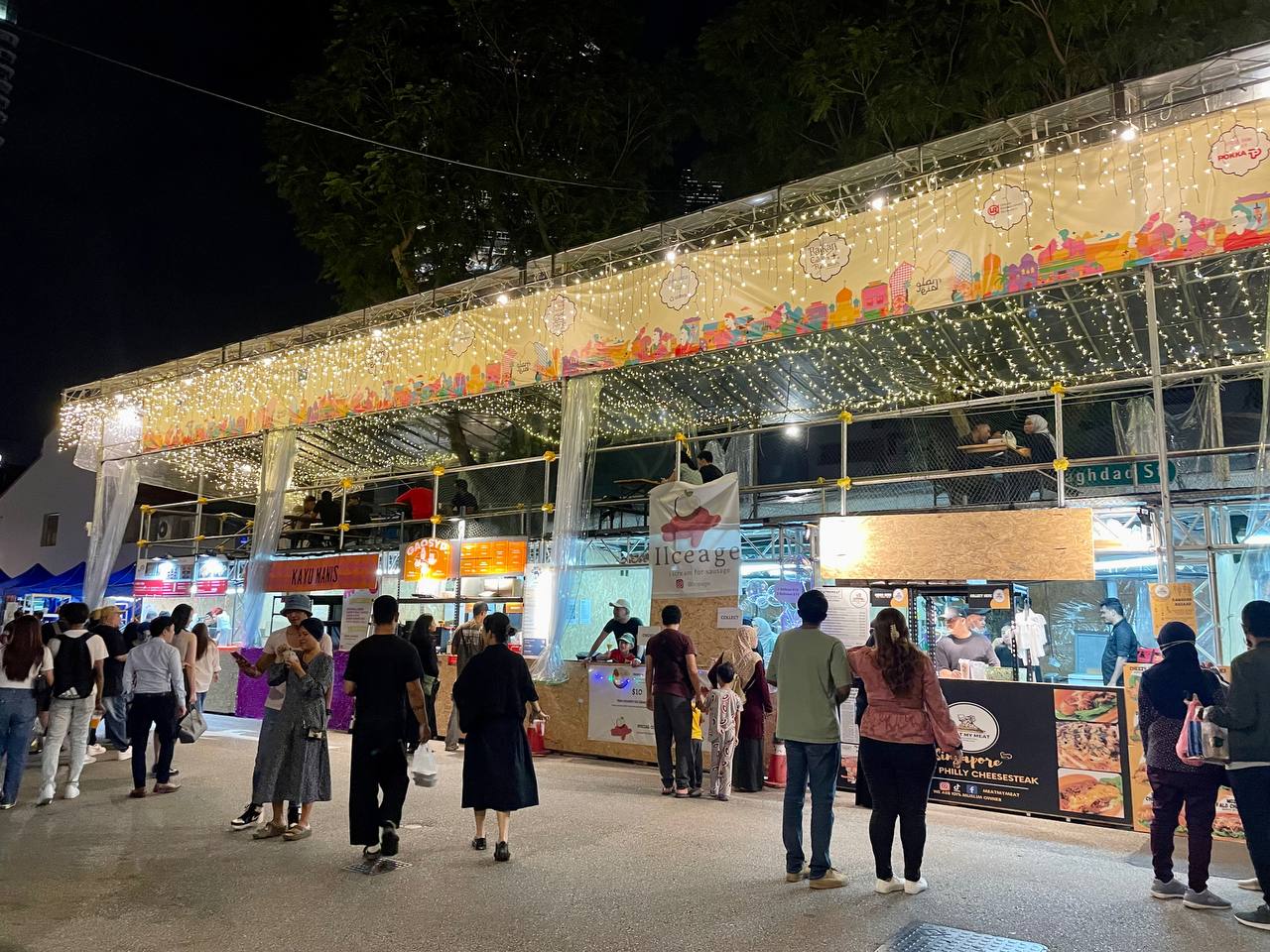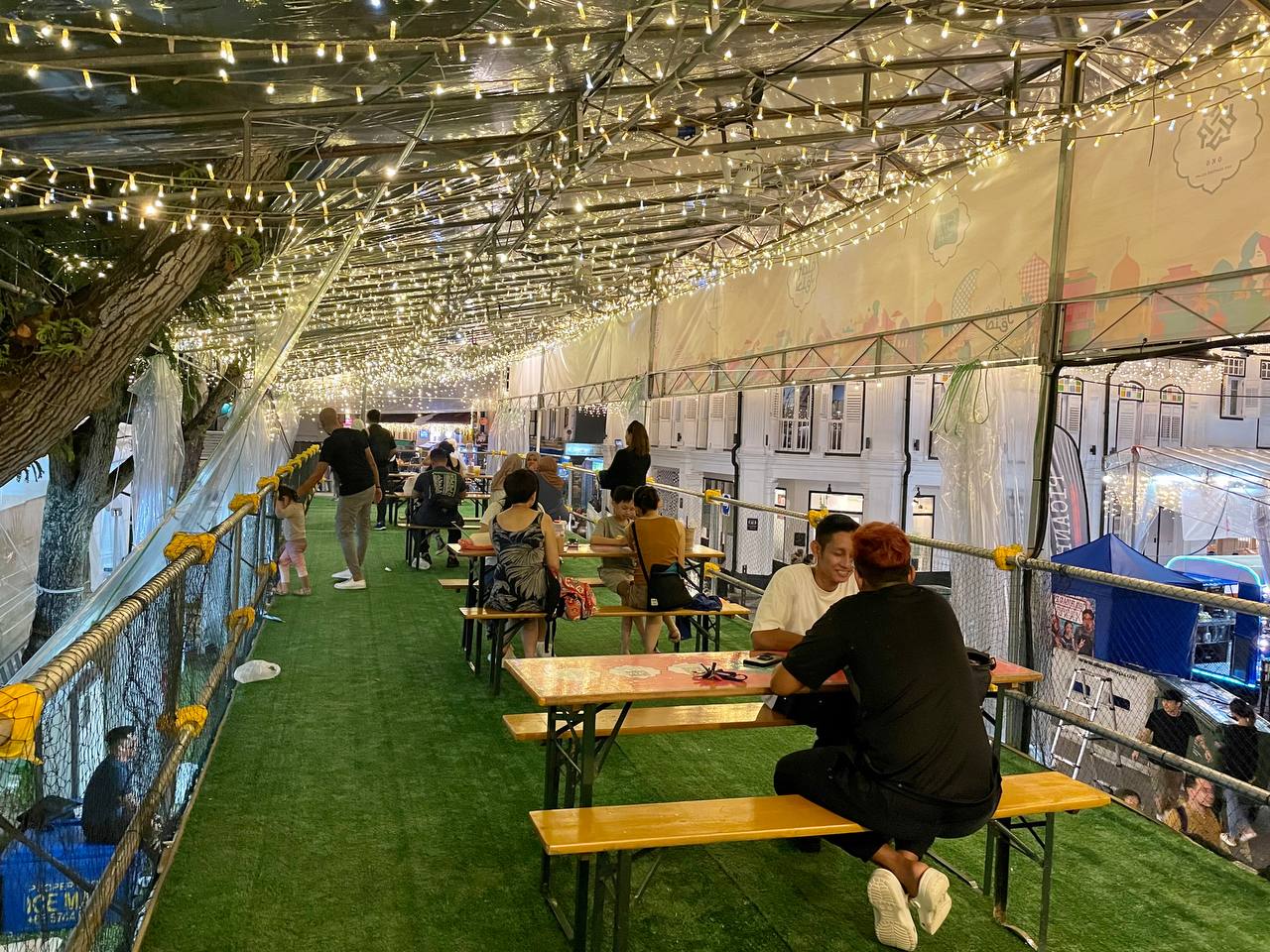 We also didn't need to withdraw much cash as most vendors accept cashless payments via PayLah! or PayNow.
While some stalls are situated within the usual pasar malam-like tentage, there were also some uniquely-designed food trucks.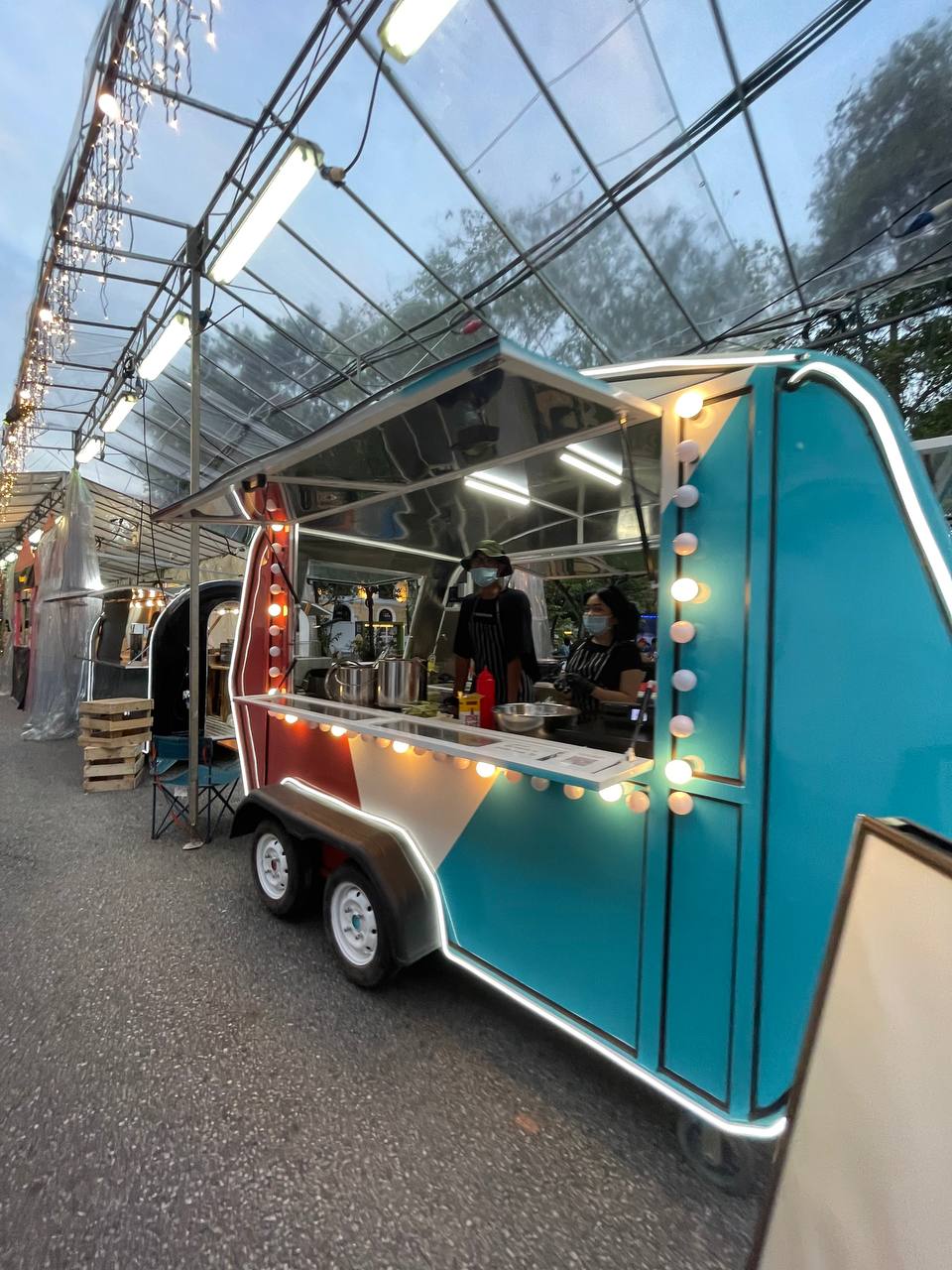 We were truly spoiled for choice, with traditional and modern food options, as well as barbecued food.
Here's what we got:
1. Beef mentaiko sushi bake (S$15) @ Yodaebak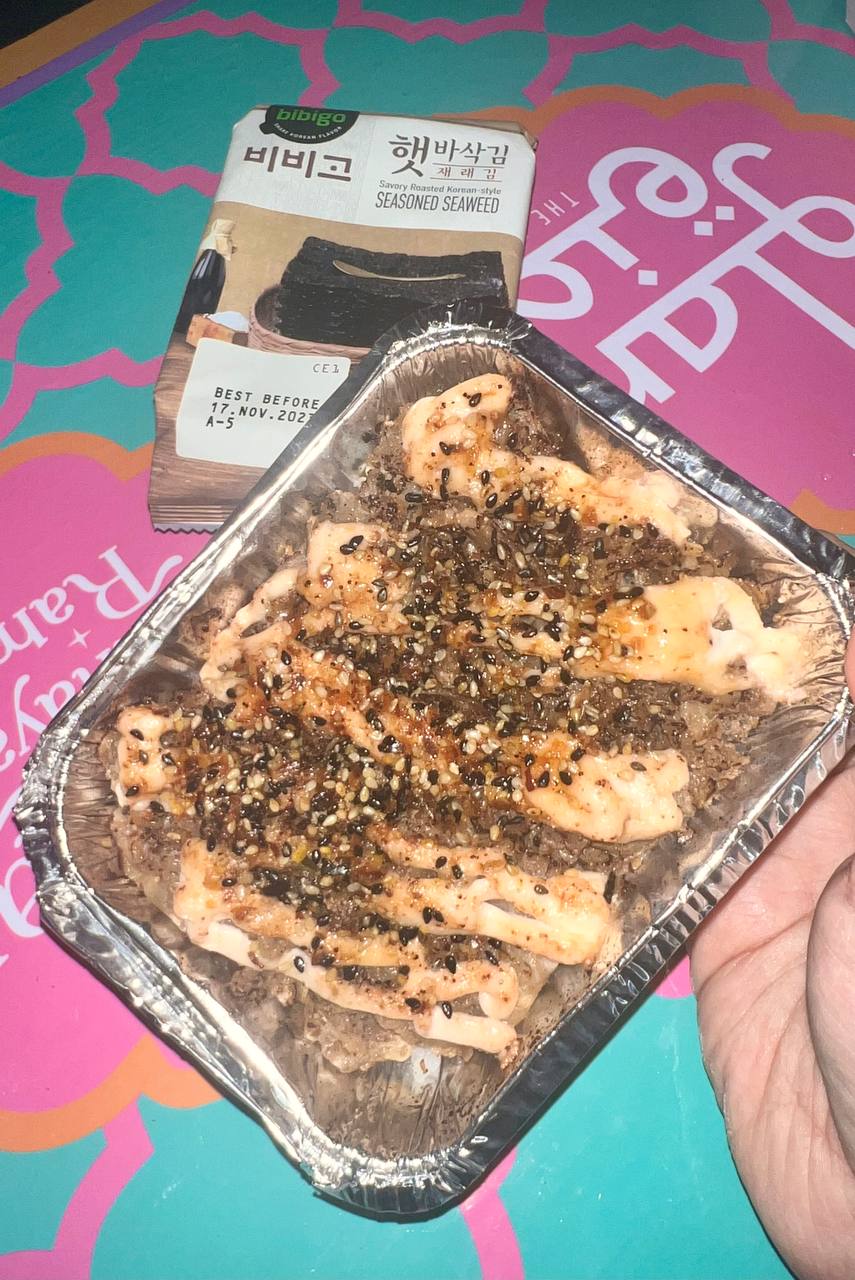 Mentaiko is usually paired with seafood but surprisingly, it works really well with beef too.
Yodaebak is generous with the beef and their mentaiko is top-notch: A good balance of umami and smokey.
You get a personal tray-sized portion but it's good enough to share between two to three persons.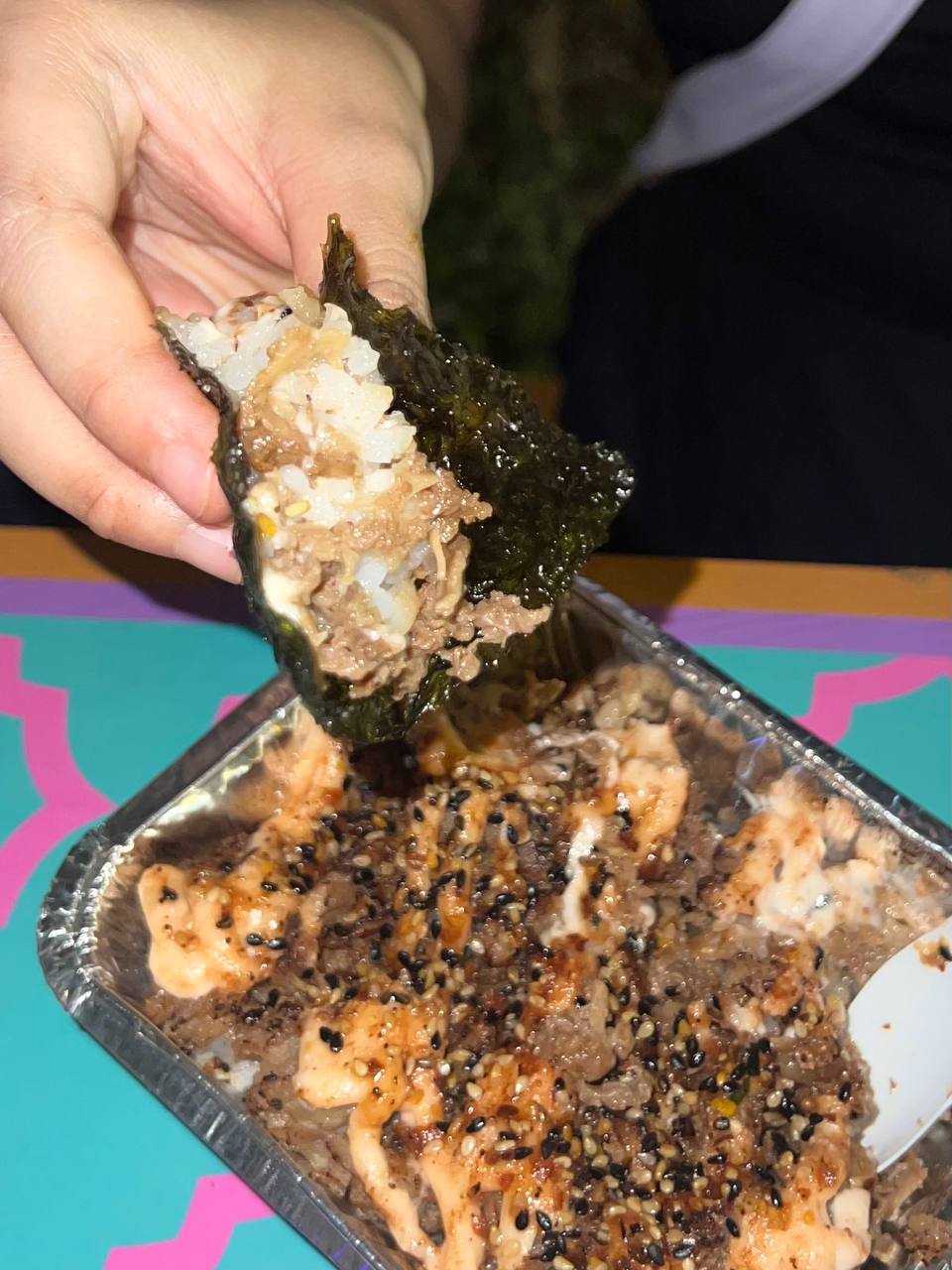 S$15 is pretty steep, but they also have cheaper options from S$12.
2. Durian goreng (S$10 for five) @ Bo-Geh
Yes, we fell for a novel item.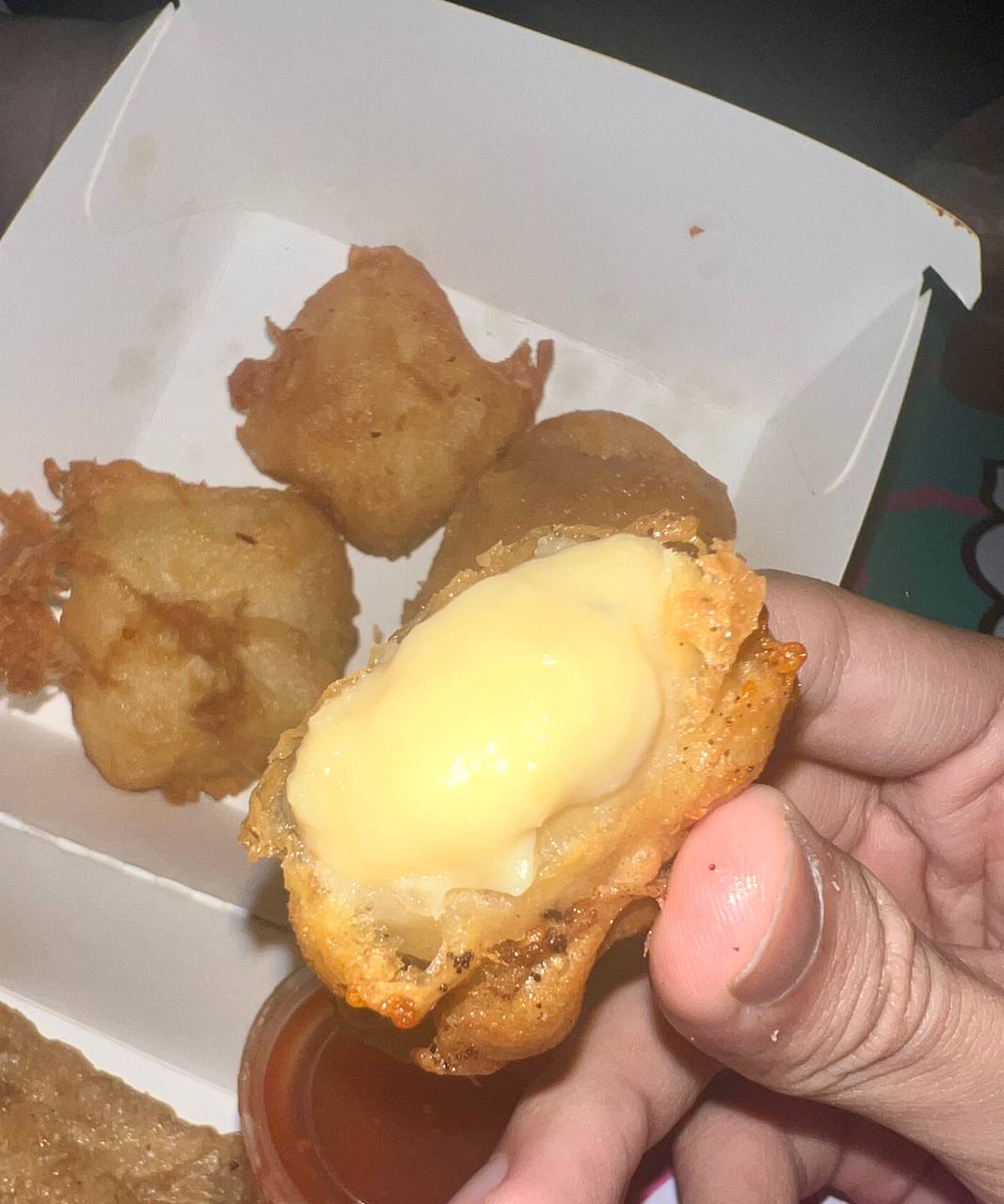 If chempedak and bananas can be fritters, durians shouldn't be a problem, right?
We can't really answer because it's not the legit durian fruit itself, it's more of a sweetened creamy durian filling you find in those wafer crisps.
It's not bad, but we'd rather spend our money on their lekor gemok (S$4 for six pieces).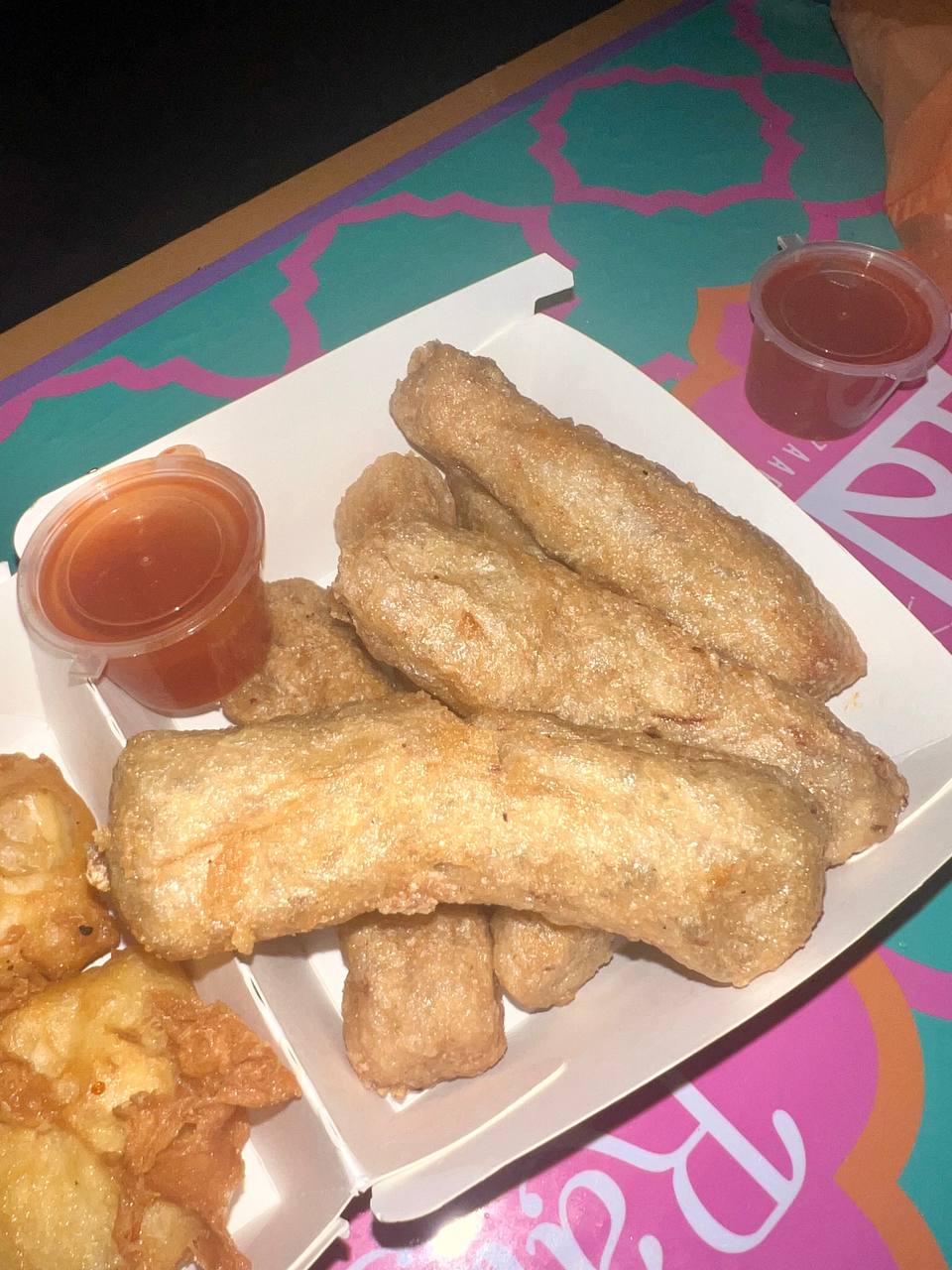 The savoury fish snack is crisp on the outside, fluffy on the inside. Yums.
3. Drinks (S$5 each) @ RSS Air Balang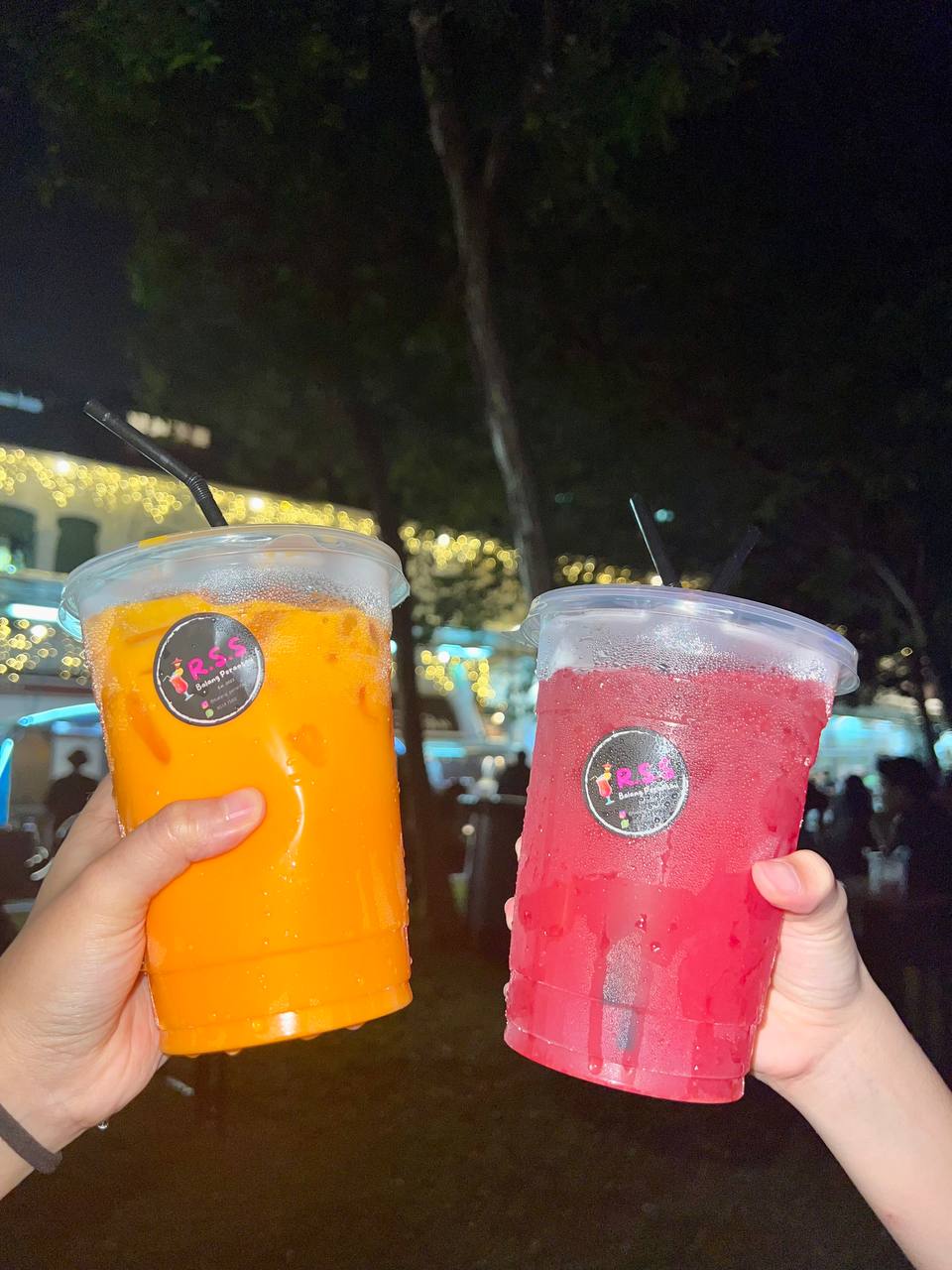 We got the sweet corn flavour, which was not overly milky and tastes just like Potong ice cream. Nice.
We also got the watermelon juice, which we'd imagine would be great to break fast with especially on a warm day. Very nice.
And it's huge (500ml).
Worth. Every. Penny.
4. Lamb shank mandi (S$18) @ House of Mandi
The S$18 price tag may put you off but hear us out.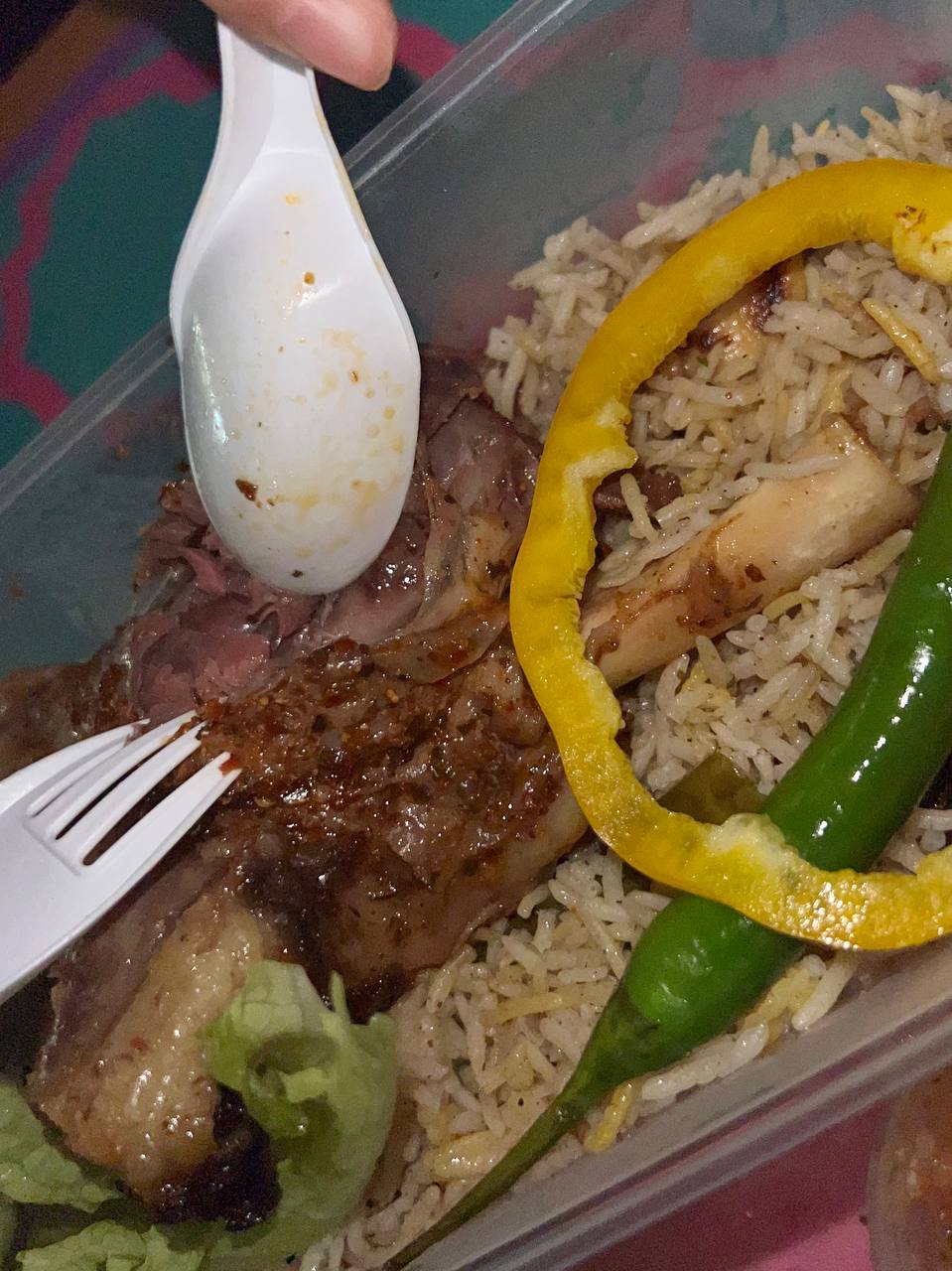 The flavourful lamb shank is not only ginormous, it's also fall-of-the-bone tender and not gamey. The rice is fragrant, light and well-spiced.
It also comes with a tomato chutney, but it's good with or without it.
This is a sign to treat yo'self.
5. Ayam percik (S$3.50) @ Ramly burger stall
Ayam percik is usually wet and saucy, but we appreciate that this one had a drier rub.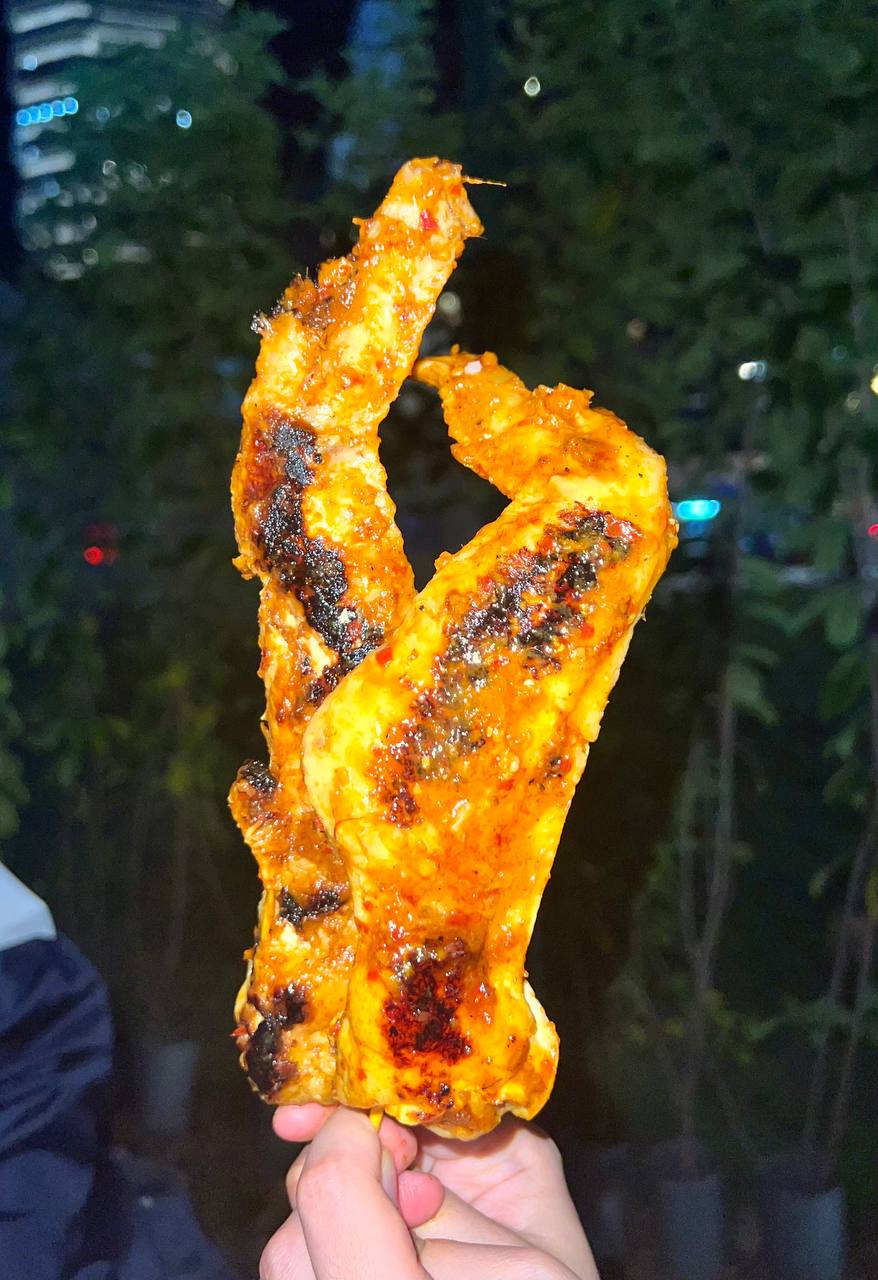 That's not to say that the barbecued chicken is dry, though. It is well-marinated, tender and not too spicy.
But we wouldn't order this on a first date because we got our hands all dirty (unless that's exactly what you're going for, of course).
Also, it's S$10 for three wings.
6. Steak and mash (S$18) @ Picanhas'
It's 100gm of picanhas steak (the rump cap) served with garlic mash and savoury meringue.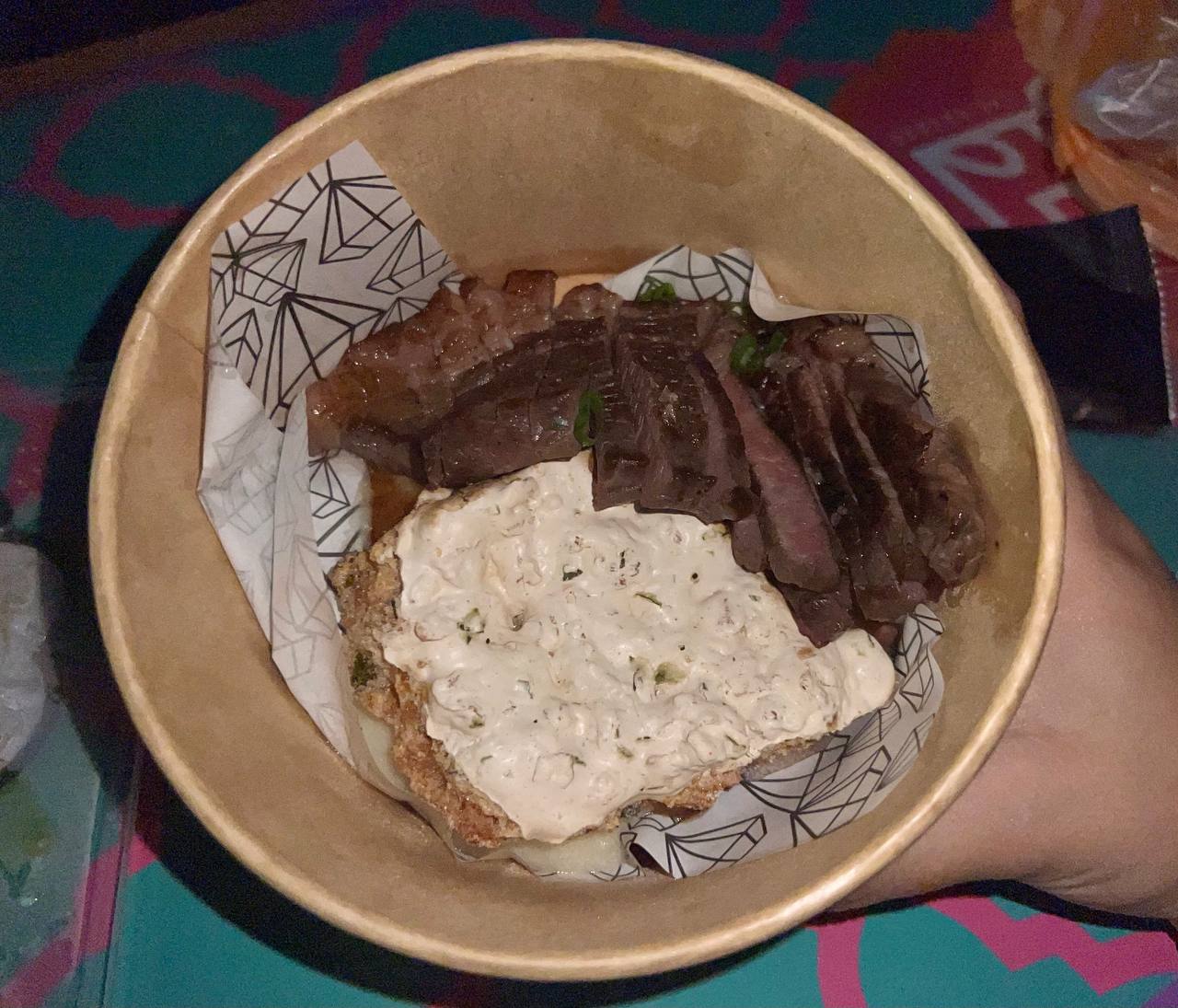 You'd think the steak is the star of the show (it's nice) but we were more blown away by the savoury meringue.
We can only describe the taste as a hybrid of sweet meringue, crisp cornflakes and addictive cereal bits from cereal prawns.
7. Satay cup (S$10 for 10 sticks) @ Ahmad Spring
It's conveniently packed in a cup with rice cakes, a few slices of of cucumber and satay sauce.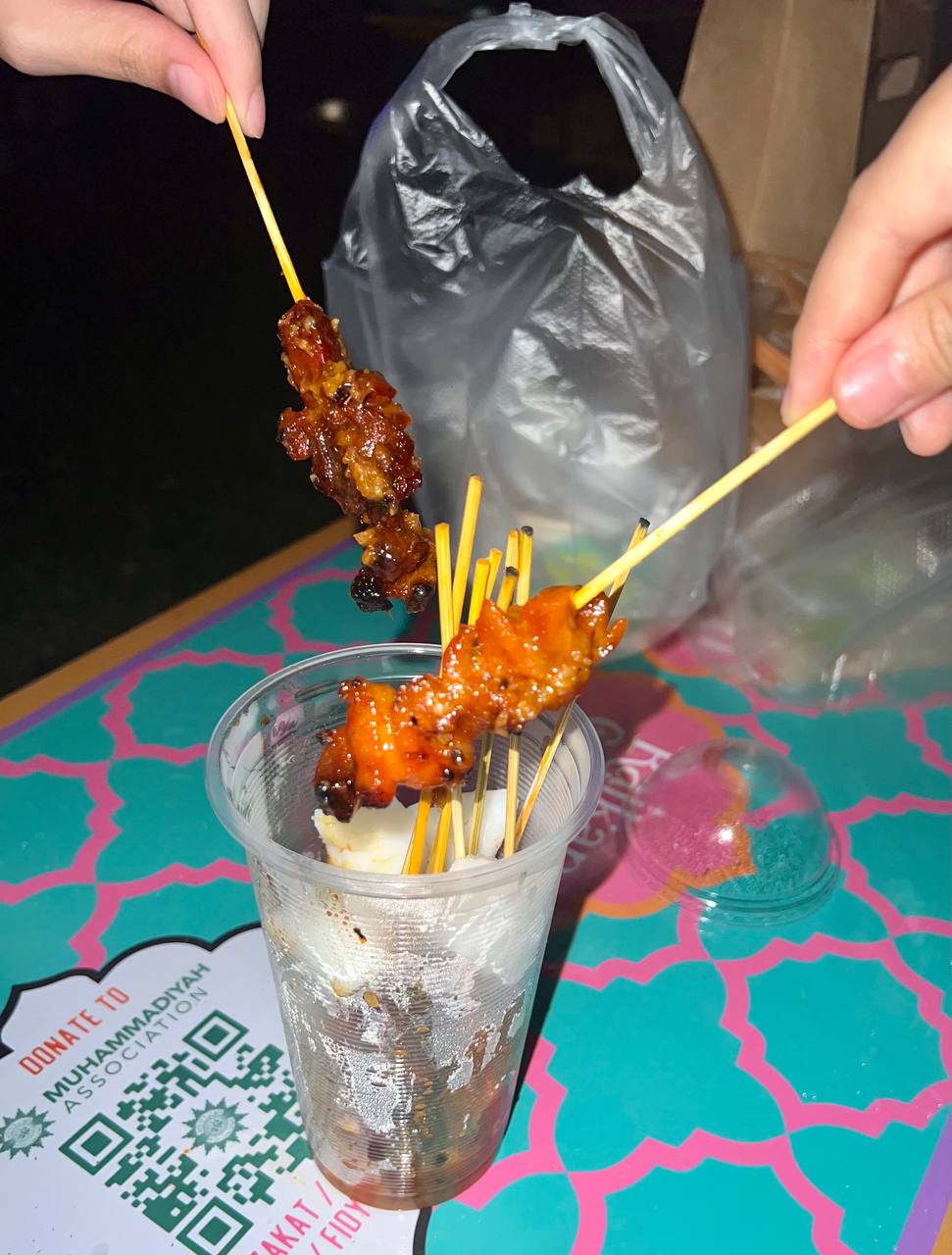 The satay is good: Easy to tear off the skewer, got wokhei and well-marinated.
But would we spend S$10 on this again? Perhaps not.
Top image from Fasiha Nazren.
If you like what you read, follow us on Facebook, Instagram, Twitter and Telegram to get the latest updates.