Follow us on Telegram for the latest updates: https://t.me/mothershipsg
A Hong Kong resident survived a harrowing bungee jumping experience in Pattaya, Thailand recently.
According to HK01 on March 19, the bungee cord broke mid-way through the jump after the man, Mike, leapt from 30m -- about 10 storeys.
He did not bounce back up once the cord got taut, which is what bungee cords customarily do.
Instead, as he was about 5m from the water surface, the cord suddenly snapped and he fell awkwardly without any warning into the water below with a splat.
Footage of jump recorded by friend
Footage of his plunge was taken by his friend, who was also bungee jumping that day.
Mike was rescued by staff operating the bungee jump and sent to the hospital.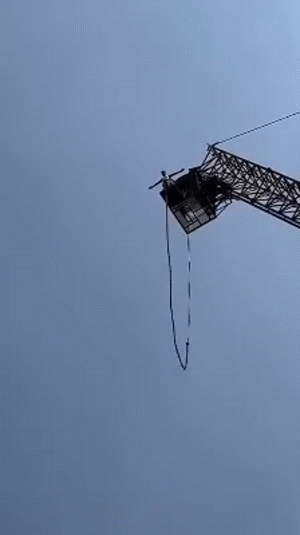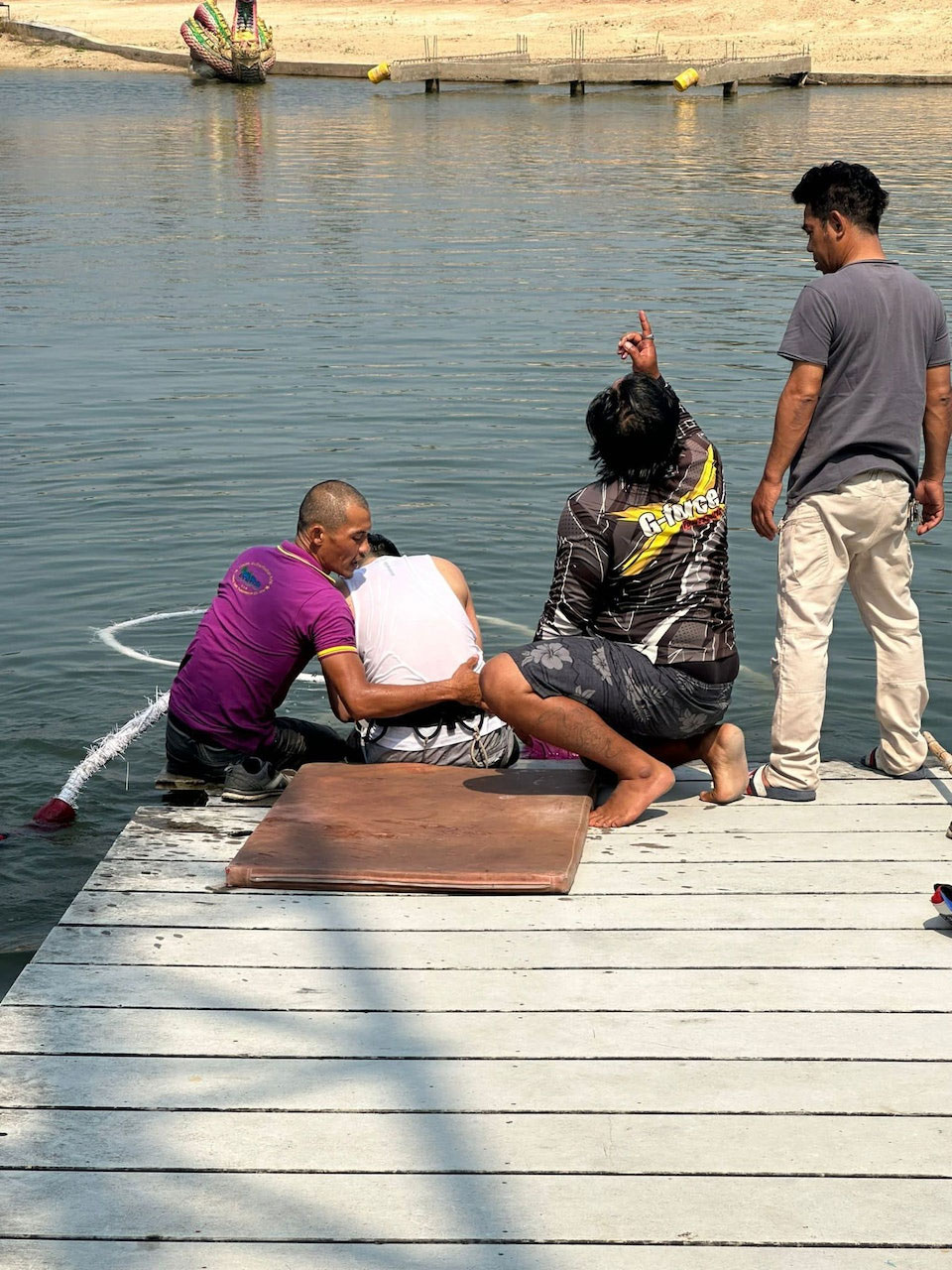 Bungee cord breaks in Thailand: Hong Kong tourist freefalls 6 sec & gets injured https://t.co/RMawcolbpE pic.twitter.com/sa5GlzjJ65

— Mothership (@MothershipSG) March 21, 2023
What tourist experienced
According to HK01, Mike had his eyes closed as he was freefalling throughout the jump, which lasted for about 6 seconds.
He told the outlet that he was on an adrenaline high before the jump, but was scared, which was why he had his eyes closed before taking the leap.
He added that he could feel himself falling, but the next thing he knew, he had hit the water when he expected a bounce to occur, having seen his friend take the plunge before he did.
He regained consciousness while in the water, he said.
As a result of falling head-first at an angle, Mike suffered multiple injuries to his left side, chest, and lungs, which caused him immense pain and dizziness.
Portions of his skin under his left armpit appeared flayed.
He also suffered numerous bruises to his limbs.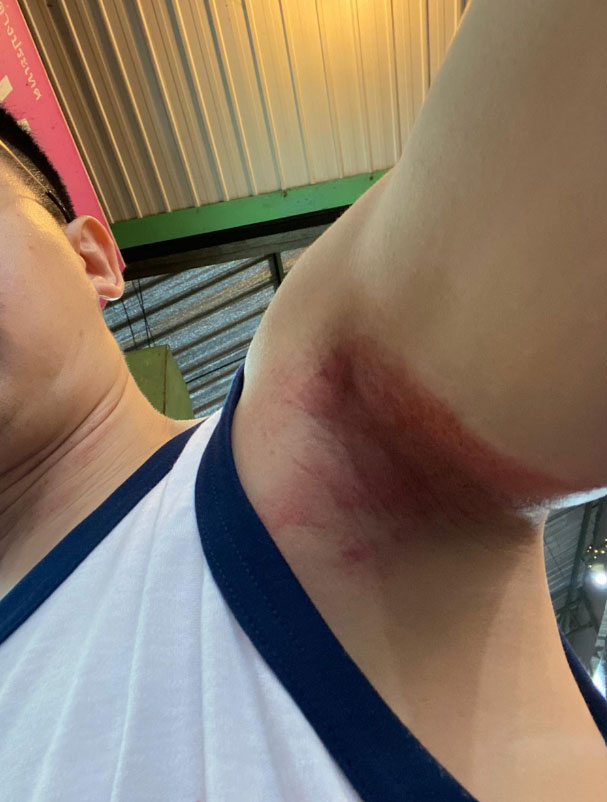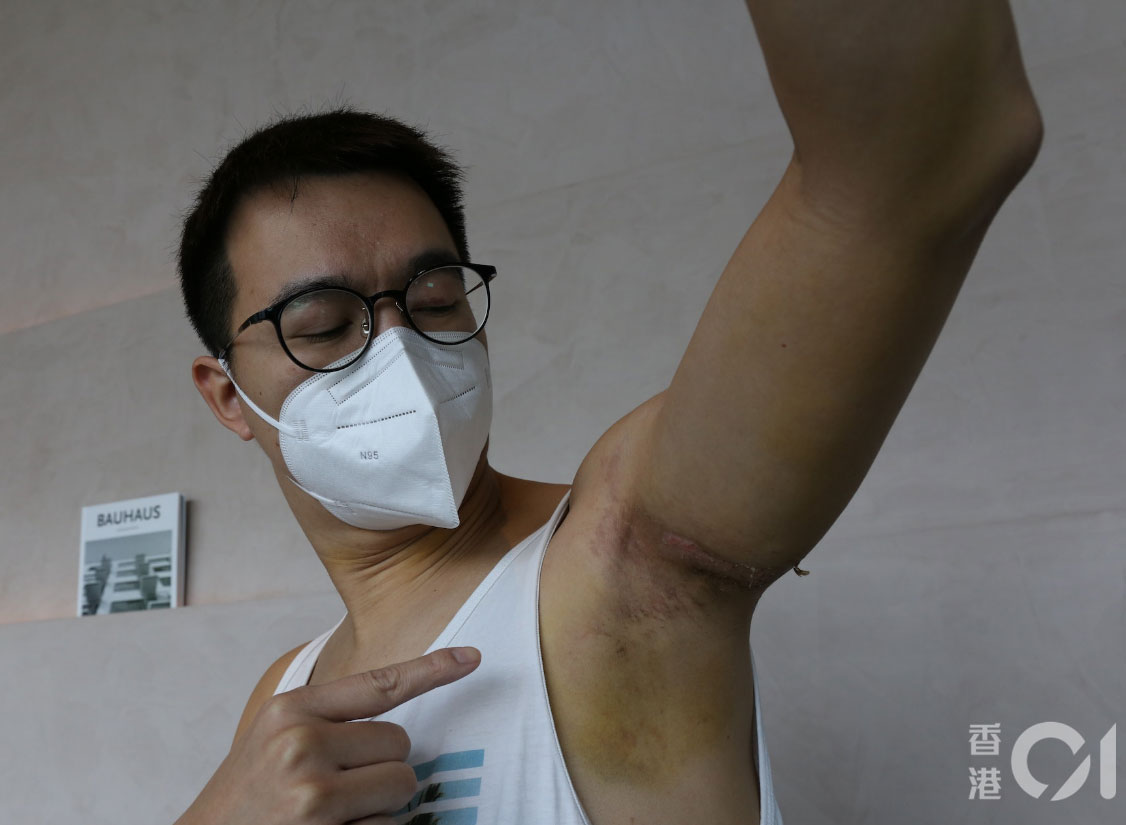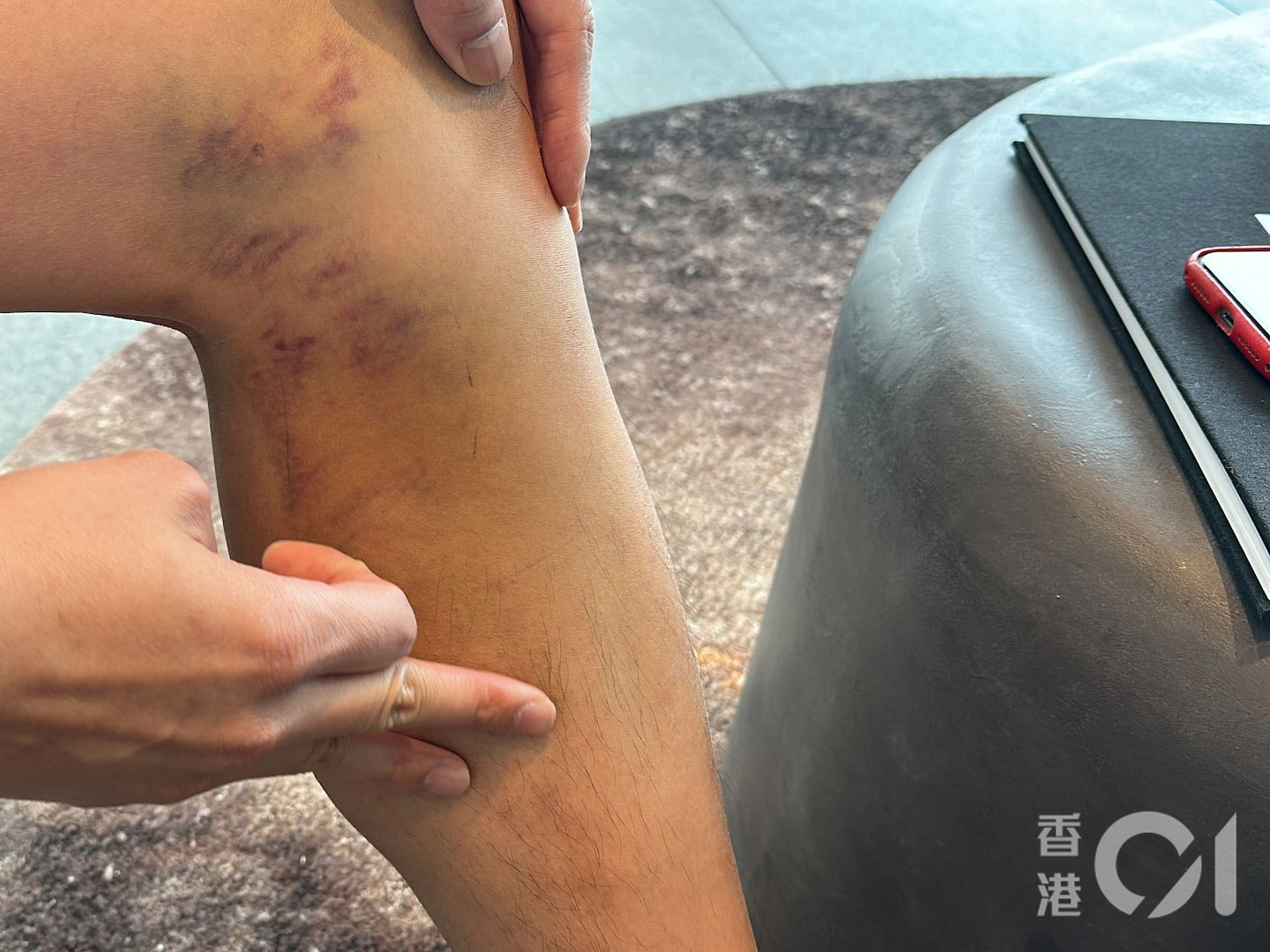 Aftermath of incident left him shocked
Despite being in pain, what shocked him next was when doctors declared he was well enough, and allegedly did not clean his wounds.
Mike was given painkillers and made to leave the place he was treated.
He did not require surgery or hospitalisation.
Why he tried bungee jumping that day
Mike said he and his friends were introduced to the adventure park through an intermediary, and decided to try bungee jumping.
Before the jump, the staff gave them a document written in Thai and English, which they signed without thinking twice.
The document is believed to be an indemnity form that also contained insurance terms and conditions.
Wrote in to operator to complain
Mike has since written an email to the operator to complain about his experience and list out his financial losses.
The email stated that he had also suffered injuries to his eye, as well as a loss of income from not being able to work.
Refund laughable
In total, the park offered refunds of some S$400, which Mike thought was laughable.
The park offered him a refund of HK$500 (S$85) for the bungee jump, HK01 reported.
A refund of HK$1,800 (S$307) was also offered for his emergency medical fees.
Another spanner in the works occurred when Mike was informed that he has to sign a form to absolve the park of all responsibility, if he were to proceed with filing a claim for his medical expenses back in Hong Kong.
This left the Hong Kong resident dissatisfied and he did not sign the document, but that outcome also left him displeased with the meagre compensation he was being made to accept.
Fortunately for him, he had purchased travel insurance.
Mike has since racked up over HK$50,000 (S$8,527) in medical bills, which are covered by the insurance.
This was after he returned to Hong Kong and underwent a CT scan, X-ray, and MRI at the hospital.
It was discovered that he suffered a lung infection and a possible concussion, while his other injuries were external bruising.
He was hospitalised for three days and has carried on with therapy.
Top photos via HK01
If you like what you read, follow us on Facebook, Instagram, Twitter and Telegram to get the latest updates.