Follow us on Telegram for the latest updates: https://t.me/mothershipsg
One of the largest woodpecker species in the world made a grand appearance at the Singapore Botanic Gardens on Mar. 12.
This grey, vocal bird is the Great slaty woodpecker, whose long neck, beak and body give it a prehistoric look.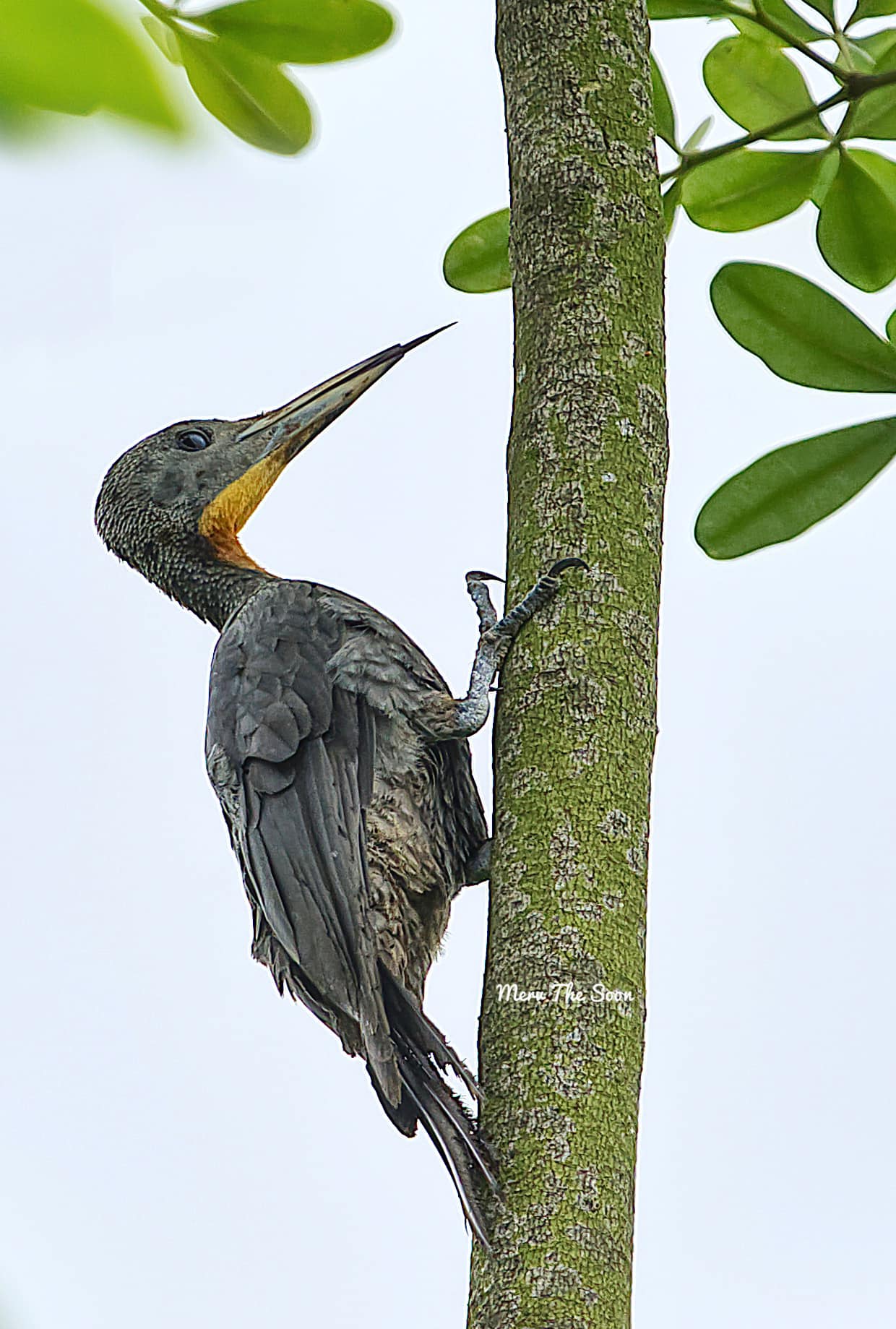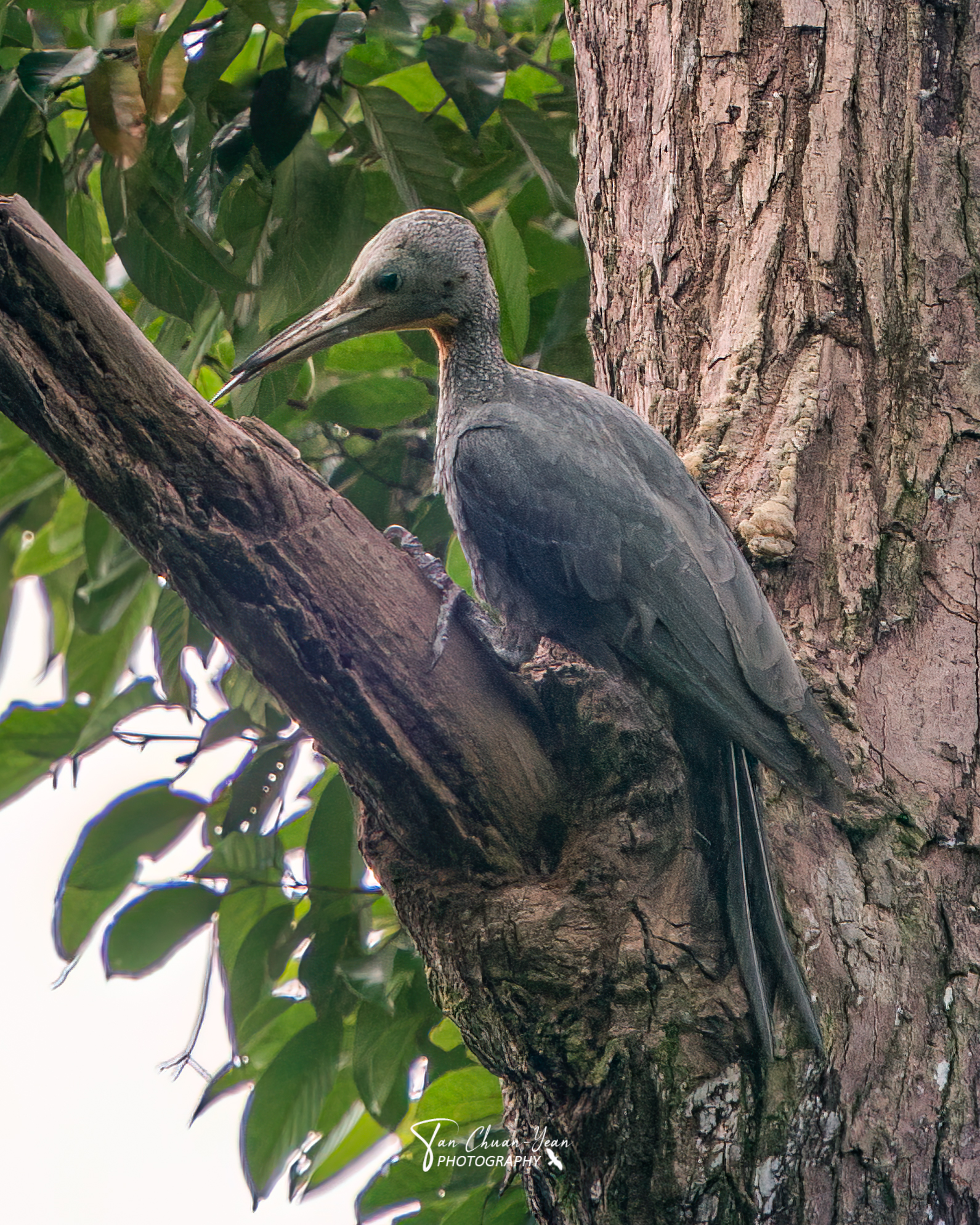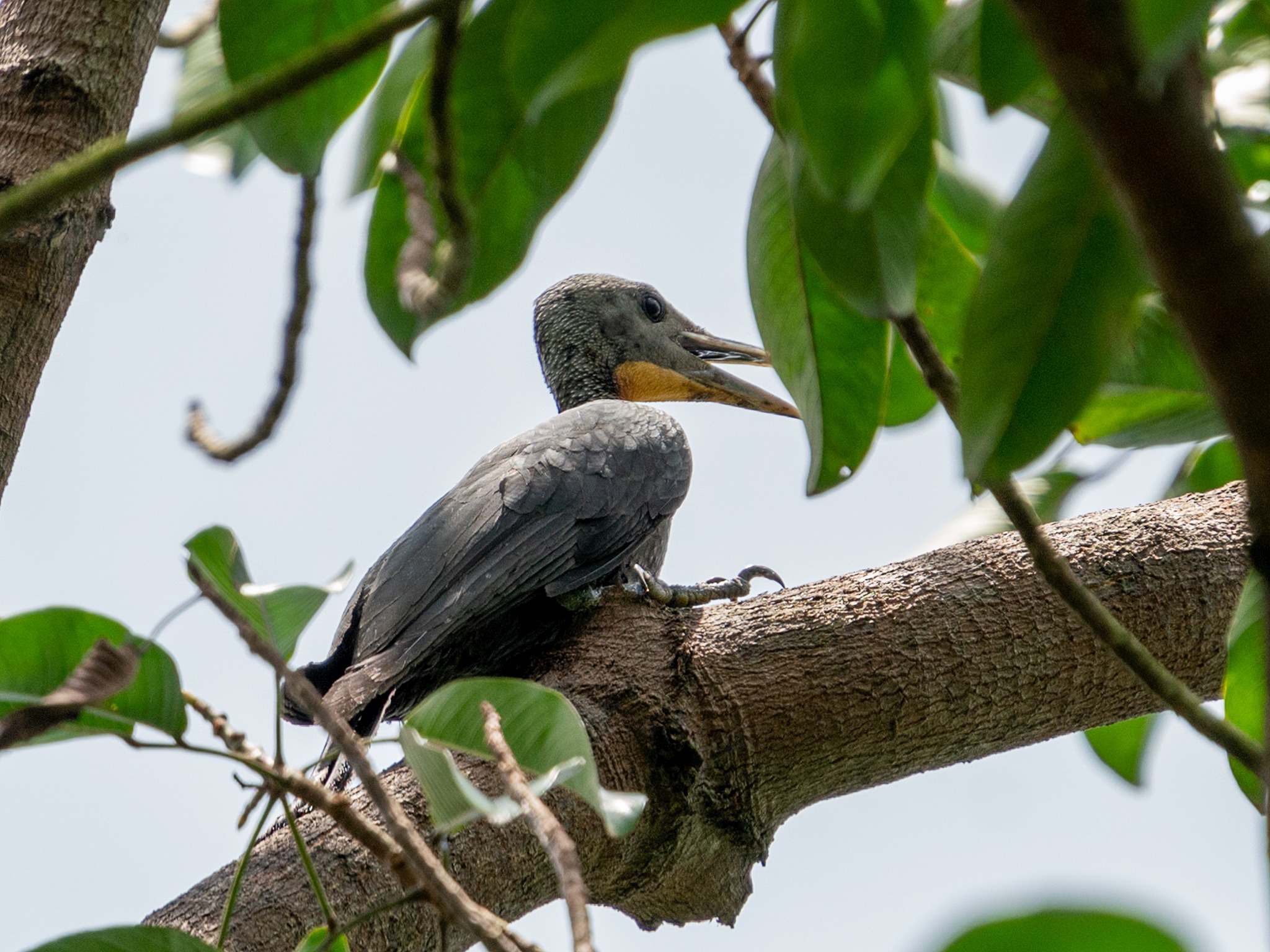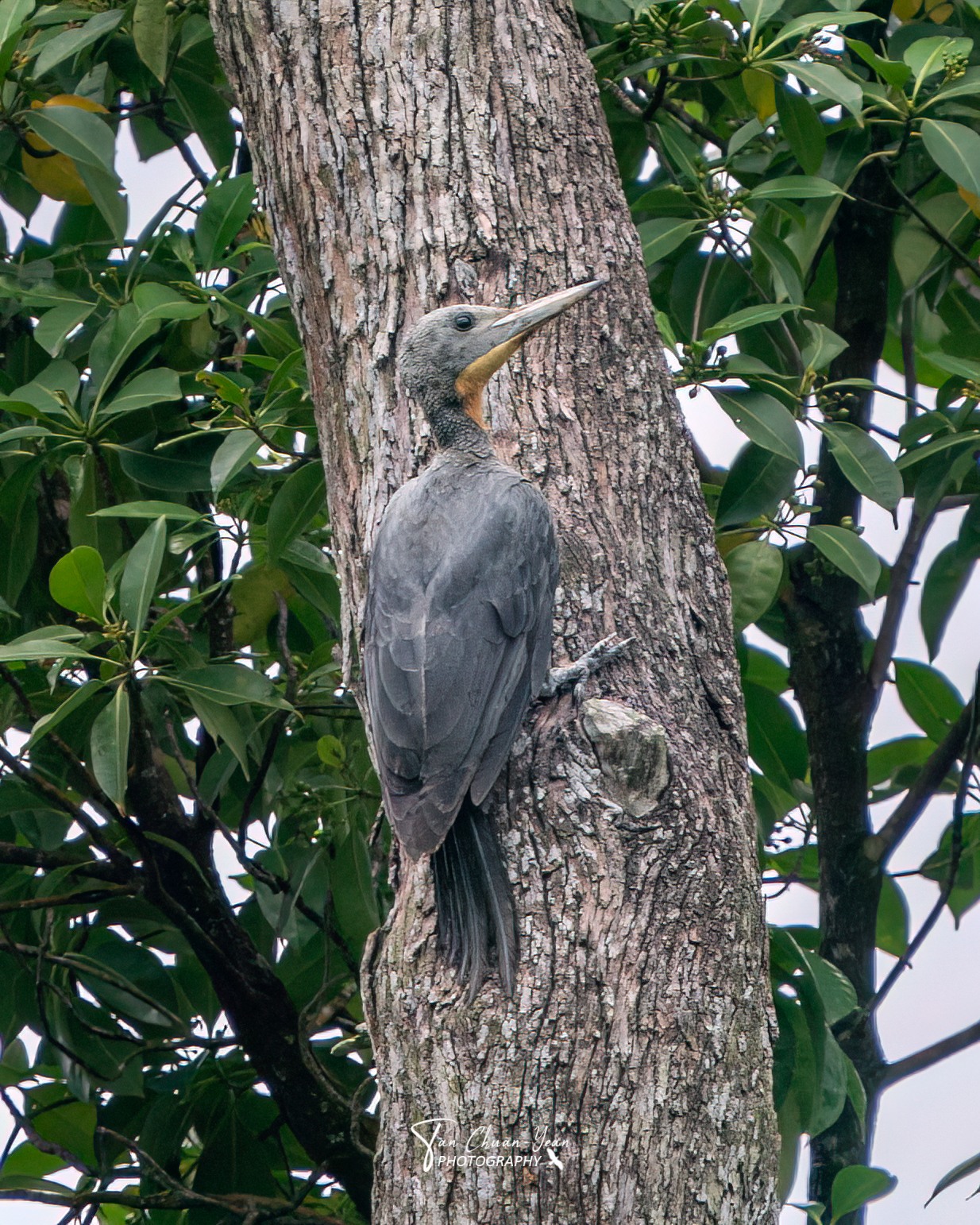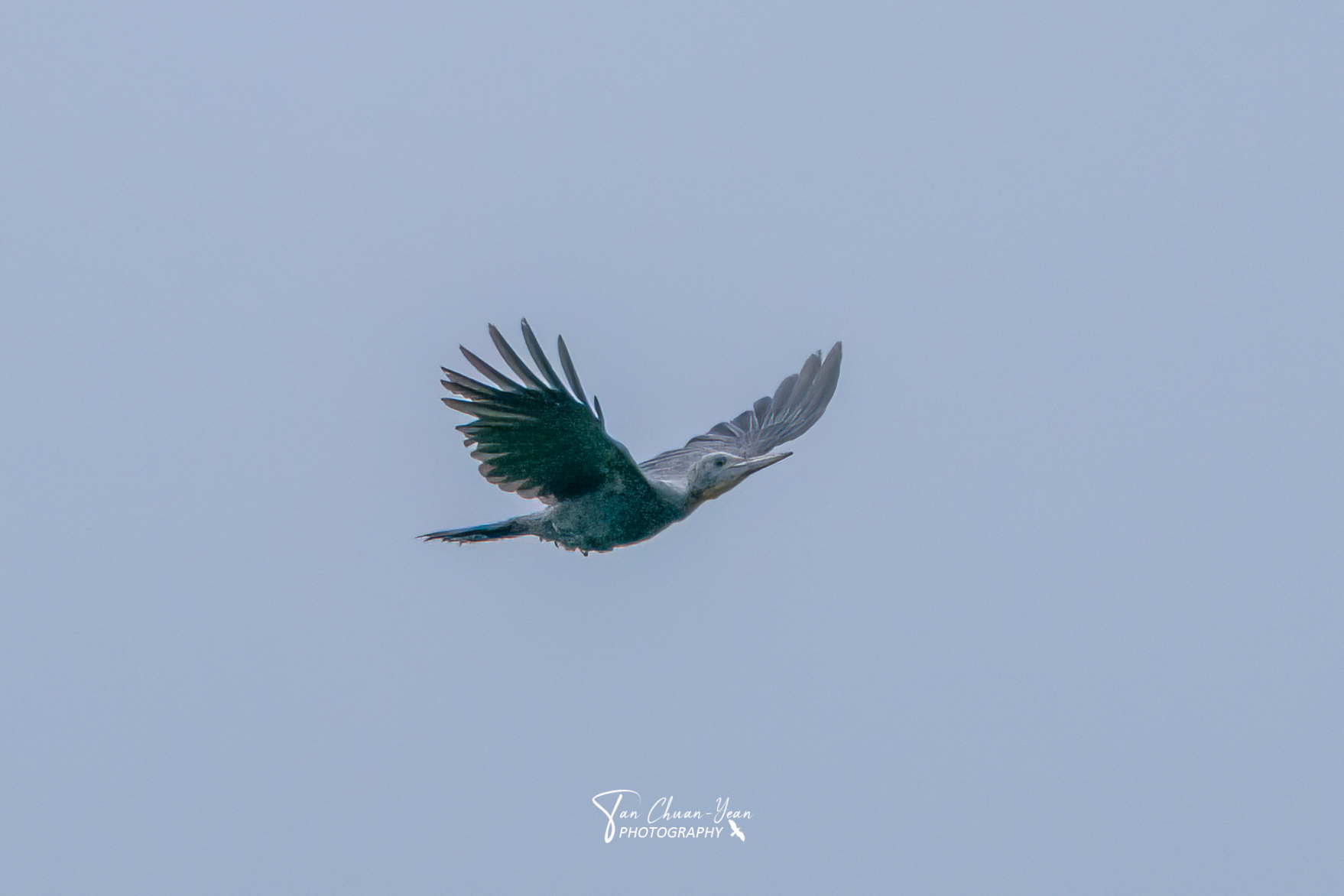 Fourth record in Singapore
The rare woodpecker was last seen in Singapore in 2018. Before that, it was only spotted twice in 1899 and 1904, according to the Singapore Birds Project database.
The Great slaty woodpecker is considered practically extinct in Singapore due to loss of habitat from forest clearance in the 1950s.
It is one of eight species of woodpeckers in Singapore.
Listed as "Vulnerable" globally, the species can still be found in Malaysia, where this visitor is most likely from.
Local photographer Vincent Yip captured a male and female pair while on a trip to Bukit Tinggi in Pahang, showing the prominent red stripe on the cheek of the male, which is not present in the female.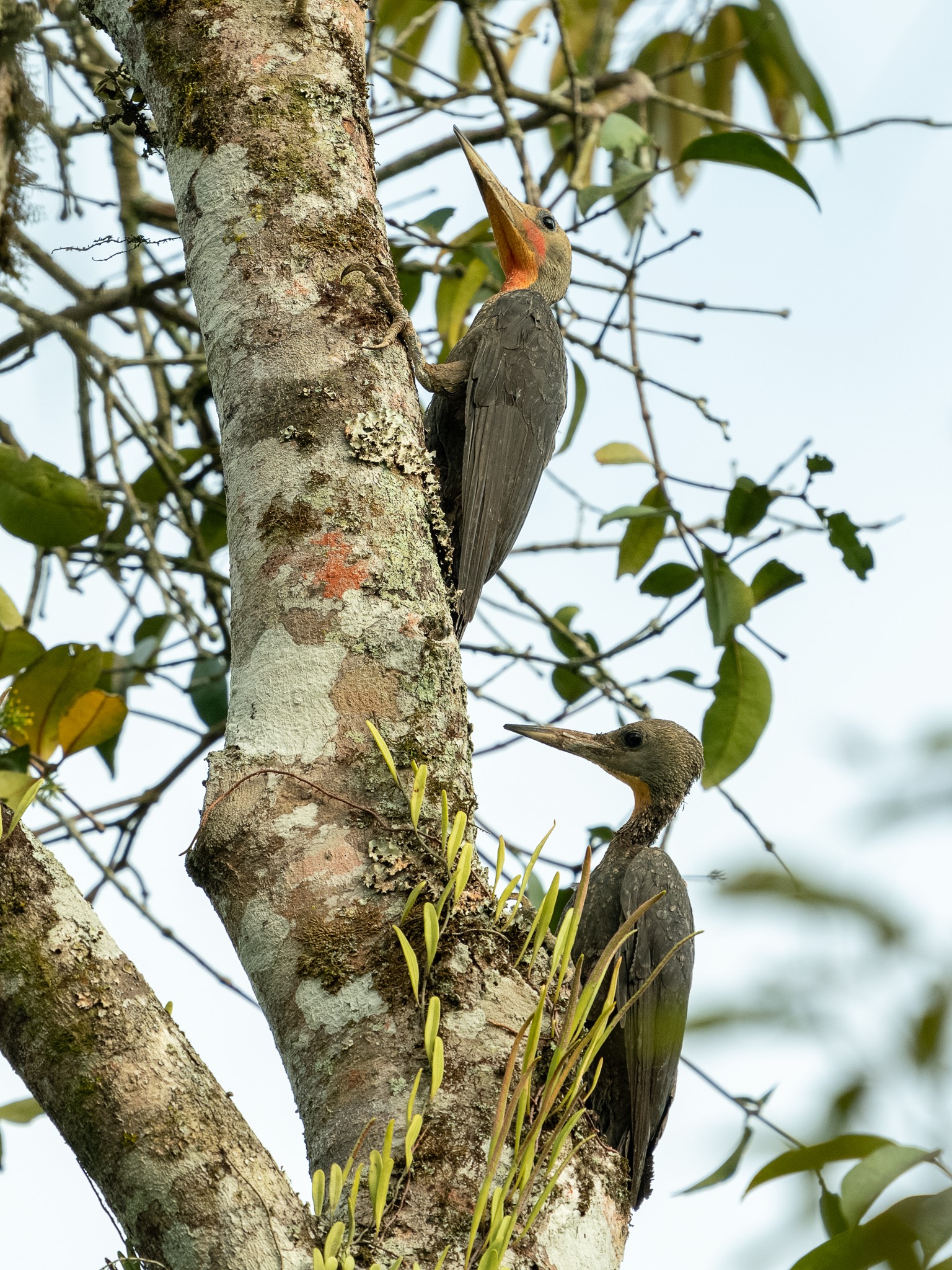 Here is a clip of the bird pecking away at a tree when it was spotted in Bukit Timah Nature Reserve in 2018:
At up to 51cm in size, it is almost comparable to the Oriental pied hornbill, another native species that was once extinct in Singapore.
The hornbill has been reintroduced successfully after local greening efforts and an intensive reintroduction programme by the National Parks Board (NParks).
Frenzy at Botanic Gardens
The woodpecker was considered a "lifer" for some birders, meaning that it was the first time they have seen the species.
Several birders at the scene said they clocked at least 12,000 steps pursuing it as it flew around the park.
One birder said that while the bird attracted a flock of birders, they themselves became an attraction as the tourists in the UNESCO World Heritage Site were amused by the huge crowd of people running about.
Groom leaves wedding to take photo
Coincidentally, a couple, both birders, was getting married at the gardens at the time.
Before the groom was about to give his speech, the woodpecker apparently perched right outside the wedding venue, which invited a whole horde of birders.
Not wanting to miss out on the action, he quickly borrowed a camera from a friend and rushed out of his wedding ceremony to take a quick shot of the majestic bird, before returning to finish speaking.
Top images via Yip Jen Wei, @softcorebirder and Mervyn Soon.
If you like what you read, follow us on Facebook, Instagram, Twitter and Telegram to get the latest updates.