Follow us on Telegram for the latest updates: https://t.me/mothershipsg
If you've been noticing a crowd around Paya Lebar, that's because this year's Geylang Serai Ramadan bazaar has begun.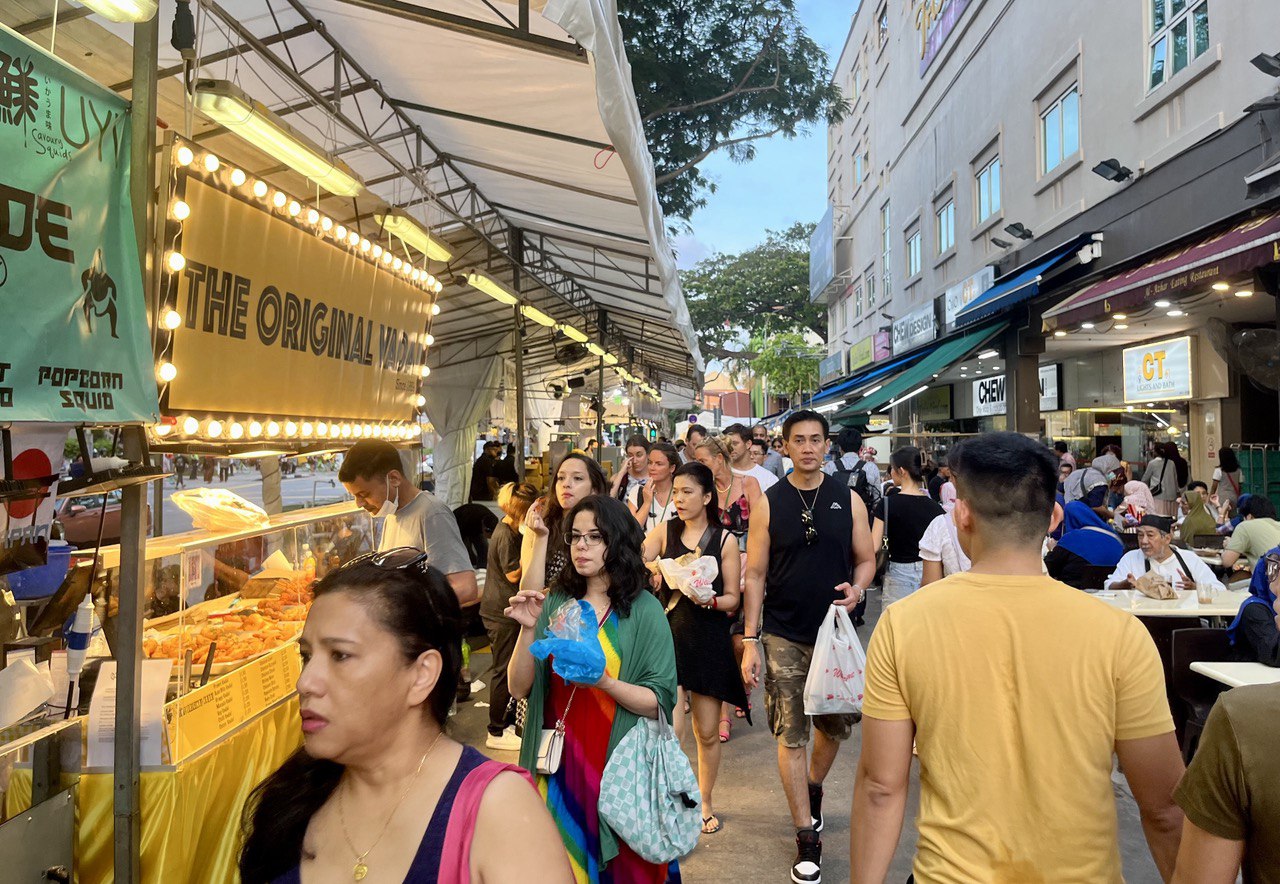 This year, the bazaar will run for 36 days, from Mar. 17 to Apr. 22, making it the longest-running Ramadan bazaar.
Visitors would notice that the prices for the food and other goods sold at the bazaar are getting more expensive by the year.
This can be attributed to several factors like inflation, increased GST, and of course, the ever-increasing rent, with some vendors reportedly paying up to S$18,000 for a single unit.
First-time vendors test waters
Mel Mel, a retail vendor, told Mothership that renting four units set her back by about S$21,000.
She is the founder of M.Y. Boutique, an online fashion retailer that does weekly Facebook Live sessions.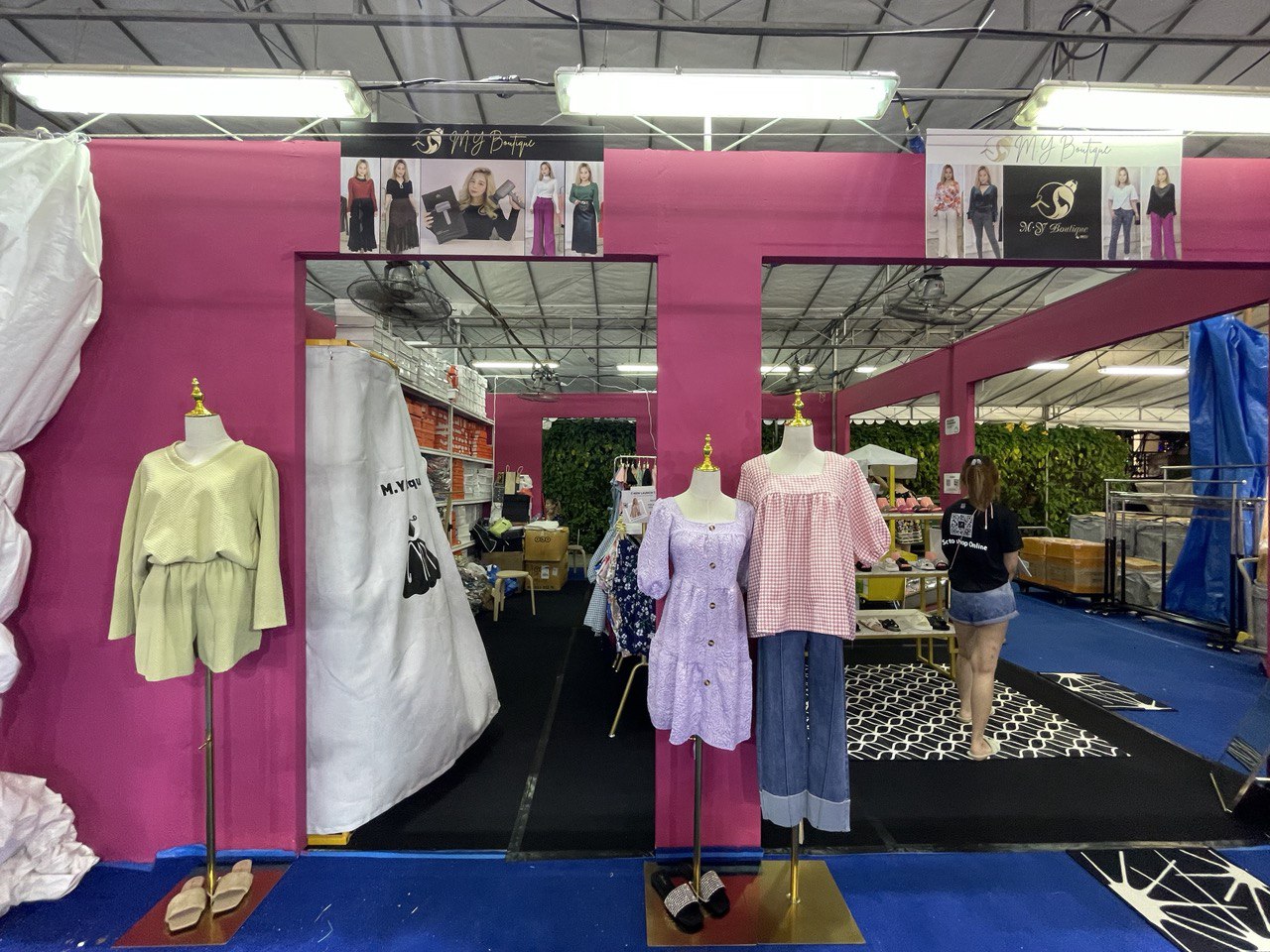 The bazaar is her first foray into selling her goods at a physical location.
"Of course, we hope that there will be more people because the rent is expensive. However, our main focus is to see the crowd [...] see if it's worth it or not, just test the waters."
Mitigate high rent by collaborating
Like in previous years, the rent for F&B vendors is usually more expensive than their retail counterparts.
First-time F&B vendor Fiona Loh said that the rent ranges between S$16,000 and S$19,000 just for one unit.
Loh is the founder of Whiskdom, a bakery that specialises in cookies and brownies.
To mitigate the hefty rent, Whiskdom collaborated with homegrown F&B brands Big Big Fries and Kakak Chicken.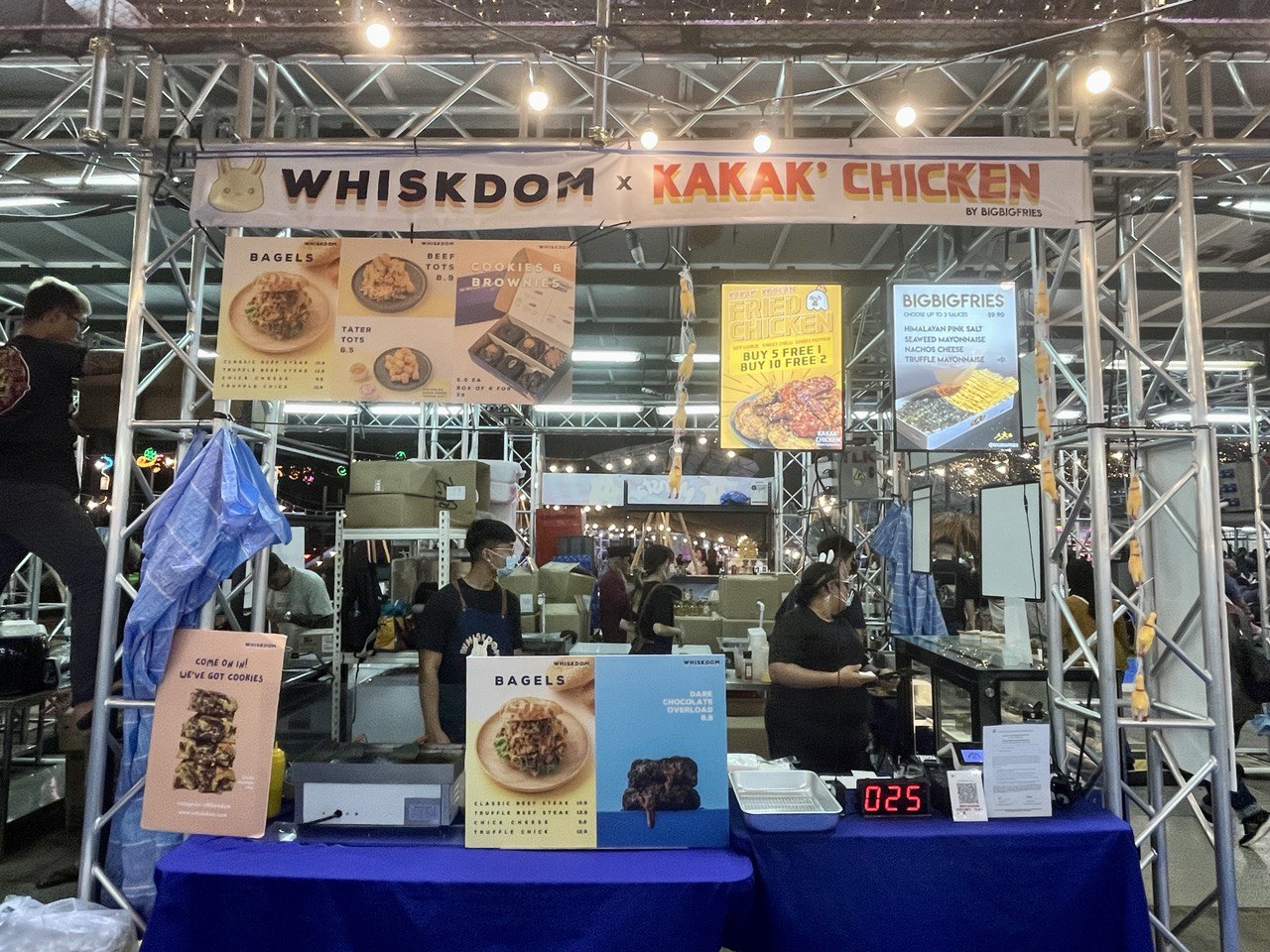 "If we break even, we're happy already because the rental is pretty high. We want to get our brand out [...] even if they're not customers, at least the vendors get to know us. It's an opportunity for outreach into the community."
All F&B stalls halal-compliant
In past years, Whiskdom couldn't be part of the bazaar as stalls had to be halal-certified back then.
This year, however, Loh told us that there's a halal consultant who ensures that vendors only use halal ingredients.
"People can be rest assured that stalls at the bazaar use only halal-sourced ingredients and halal produce," she said.
Vendors miss the vibes
Katoshka sees snaking queues every year they set up shop at the Ramadan bazaar.
Established in 2016, the F&B vendor specialises in russet fries paired with artisanal sauces.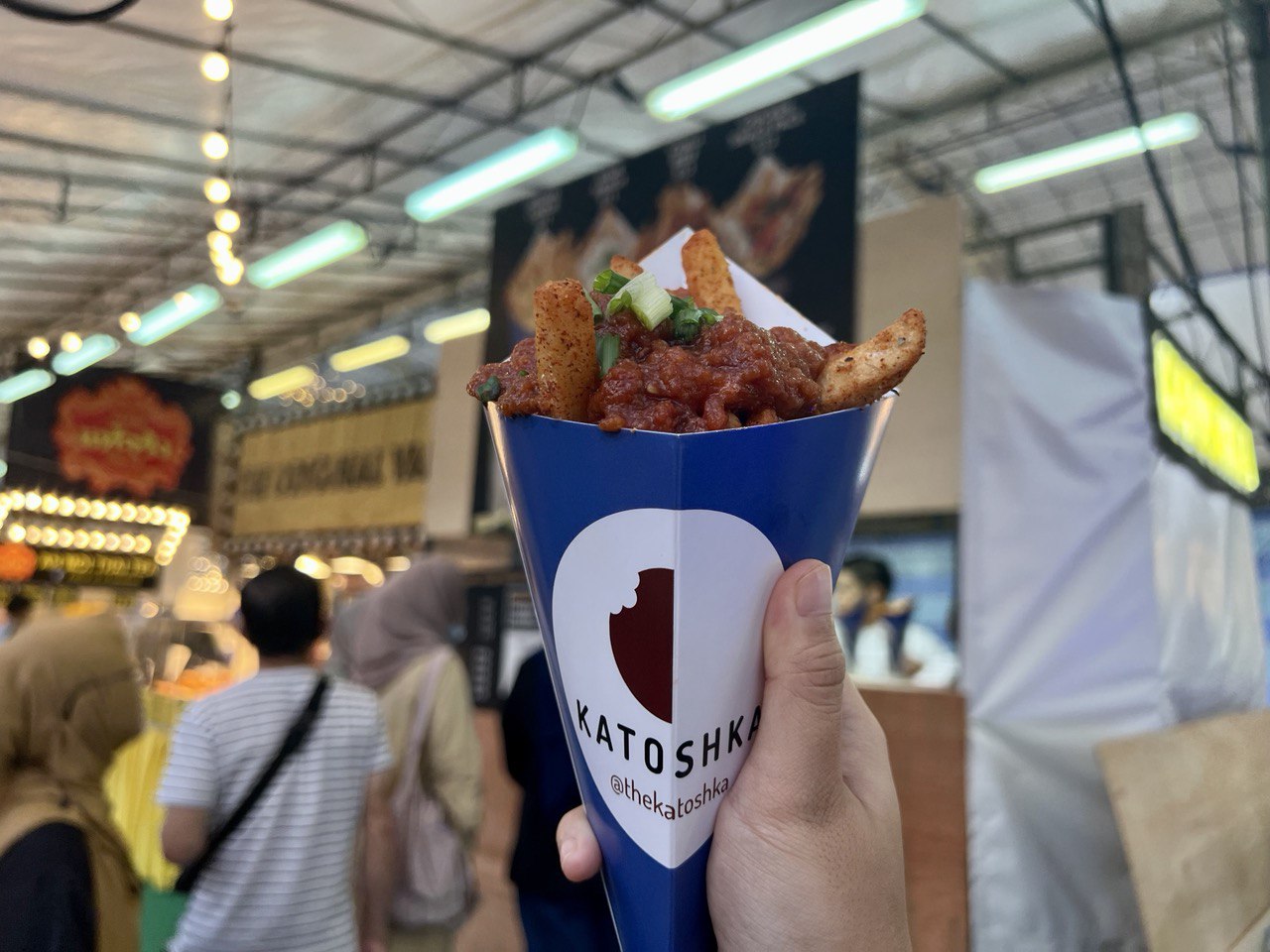 The last time they had a stall at Geylang Serai bazaar was in 2019.
Katoshka's founder Hasif expressed relief to see a crowd similar to the pre-pandemic days.
"There are no more (Covid-19) regulations, there are no more masks. We all just miss the vibes," he said.
Hasif recounted paying S$7,000 to rent a unit at the bazaar back in 2016.
This year? Easily up to S$18,000.
He explained that the increase is "quite understandable", given how the bazaar is more prominent now than ever.
"The big jump [in rent] was in 2018. It's good and bad... There's more media featuring the bazaar. At the same time, there are more youngsters doing it (opening stalls at the bazaar) so more people are jumping on the bandwagon. At the same time, it's nice to see the different variety of stalls here."
There to elevate Malay culture
Songkok Kamil is one of several regular vendors at the yearly Ramadan bazaar.
Selling traditional Malay accessories like the songkok and samping, Songkok Kamil was among the lucky few to have a stall at last year's small-scale bazaar.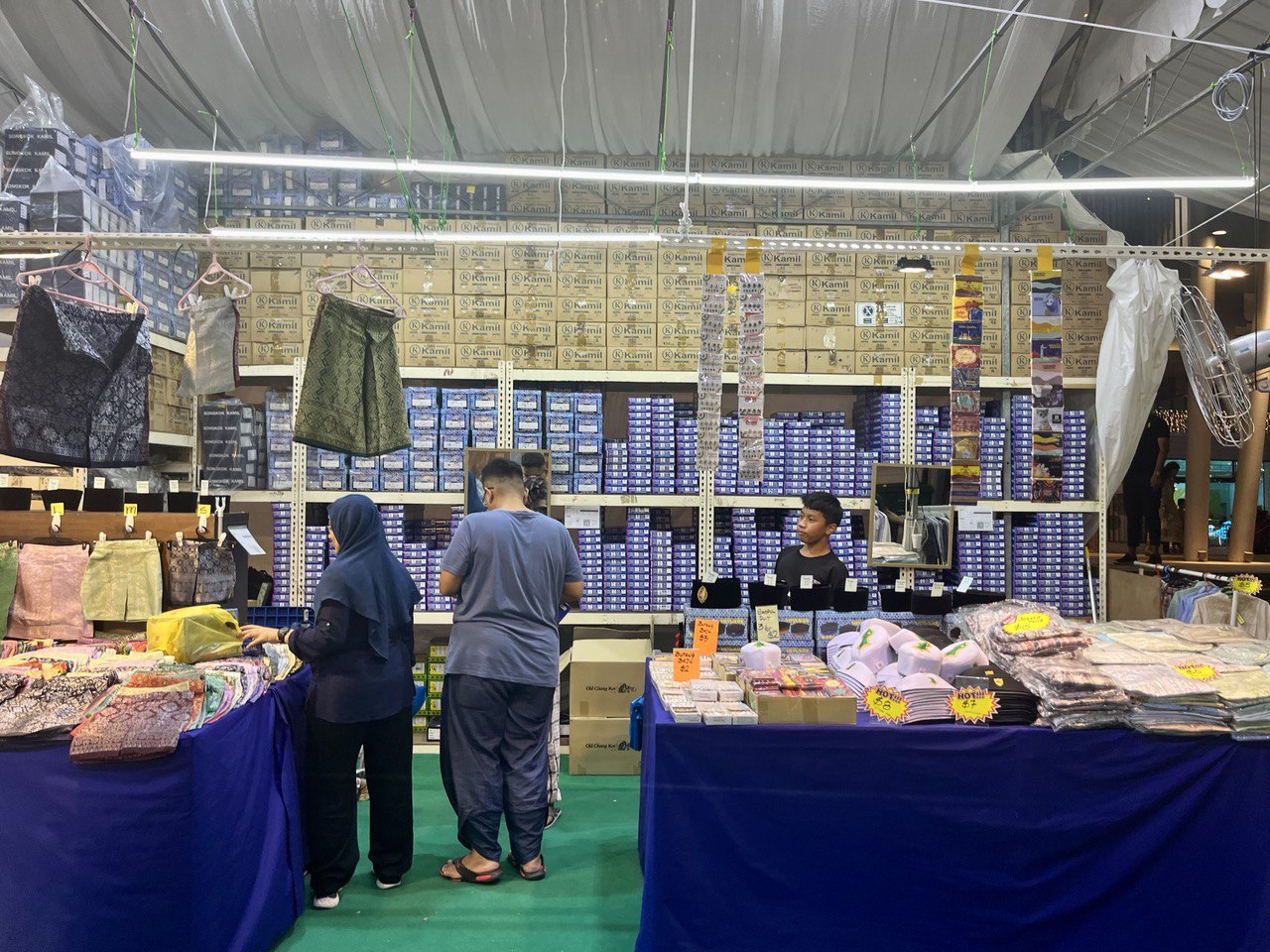 In recent times when people don't wear the songkok as often, Syarif, who helps to tend the family-run business, is anticipating a slight dip in sales.
However, he added: "But we cannot just bank on trends. We are also here to elevate the culture and celebrate the festive season."
He also told Mothership that it costs them about S$20,000 to rent out two units, and they are set up in a relatively accessible area in the bazaar.
He said that they're seeing "one of the highest rentals nowadays", noticing a gradual increase in rent over the years.
Initiatives for start-ups
However, Syarif also mentioned that there are initiatives to encourage first-time businesses to try peddling at the bazaar by offering them a lower rent.
Mothership understands that instead of paying rent, first-time businesses can give a percentage of their sales to the organisers.
Top image by Mothership
If you like what you read, follow us on Facebook, Instagram, Twitter and Telegram to get the latest updates.