Follow us on Telegram for the latest updates: https://t.me/mothershipsg
By nightfall, Orchard Towers is known as a self-contained red light district shunted to the end of Singapore's busiest shopping street, frequented by locals and tourists looking to have a good time.
At one of the myriad of venues within the building — Crazy Horse — machines hiss smoke all over the room and bright lights shoot red, blue and yellow everywhere.
Techno music blasts as a group of topless men tease and caress the women in the crowd. Others dance around a pole on the stage.
At the centre of it all was 28-year-old exotic dancer Leo Heng, slowly unbuttoning his top, revealing his glistening torso while stomping to the rhythm of the upbeat music.
Definitely a contrast to "Leo Heng, dad of a three-year-old daughter" I was introduced to a couple of months back.
Then, Heng wore a plain white t-shirt, slacks, glasses, and evident bed hair. Mid-way through feeding his daughter breakfast, he spoke about wanting to be a good role model to his kid while chasing his passion as an exotic dancer.
It was an art form requiring "hard work and discipline", Heng quipped.
A taste of exotic dancing
Heng was in dance co-curricular activities throughout school, and delved into hip-hop, ballroom, and jazz, even winning some dance competitions.
Yet, the years of experience could not prepare him for his first striptease when he was 18.
A close friend from his dance CCA asked him if wanted to make some money in a "not typical" way, hinting that it wasn't a part-time job most students would engage in.
"Whatever, I need the cash," Heng said rashly.
In a dimly lit private room, a group of wide-eyed older ladies awaited the night's entertainment: a shirtless 18-year-old Heng.
It was a far cry from Heng's school performances; he was under intense scrutiny and had to do everything he could to win over the audience.
But his improvised moves weren't cutting it, and things quickly became "super awkward".
"[There was] a sofa, they sat there. And there's a chair [for you] and you just figure it out," Heng described the scene.
After some half-hearted attempts, he realised the crowd wasn't feeling it and thought to himself, "F*** it, let's go all out."
It proved to be a turning point; Heng succeeded in hyping up the audience and turning the night into a fun-filled experience for the group.
This marked the start of his journey as an exotic dancer.
Loud pounding music, "partying" with the crowd, and being able to show his dance moves, all while earning money — it all sounded like a good plan to Heng.
He continued to perform in a couple of exotic dance gigs while he was in school, when the odd opportunity came about.
It was only when his daughter came along that Heng started to consider going full-time.
Getting serious with his passions
Being a strong believer in "chasing one's passions", Heng was determined to "do it all" from being a yoga instructor, personal trainer, exotic dancer, and massage therapist, to even modelling.
But in July 2020, Heng's daughter was born and he soon found that he was spreading himself thin.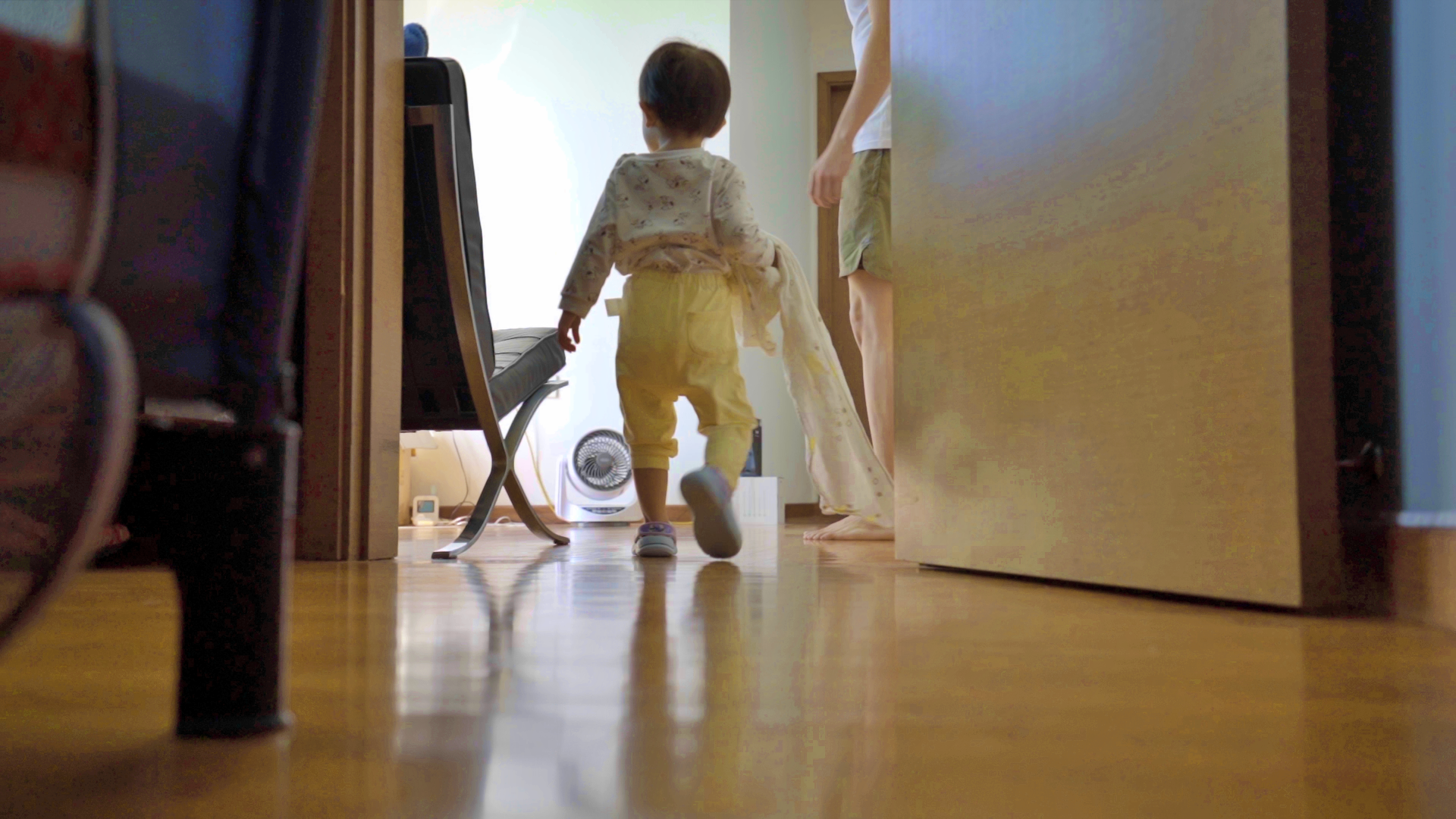 "I was excited, ready to have a kid, ready to have a family," said the young dad (Heng was 24 when he found out he was having a kid).
But soon, the realities of parenthood dawned on him.
"I like to party, drink, kick back," Heng said about his life before becoming a parent.
The late nights out and afternoons in bed are a world away from his daily routine now; Heng jokingly referred to his daughter as "my alarm clock" musing that she woke him up each day at just around 8:30am.
His mornings revolve around her — getting her ready for breakfast, playing with her, and bathing her before starting his work day.
And if he ever had plans outside, Heng always made it a point to be back by 10 pm to put her to bed.
With such a schedule, how could he take care of his daughter and work five jobs at the same time?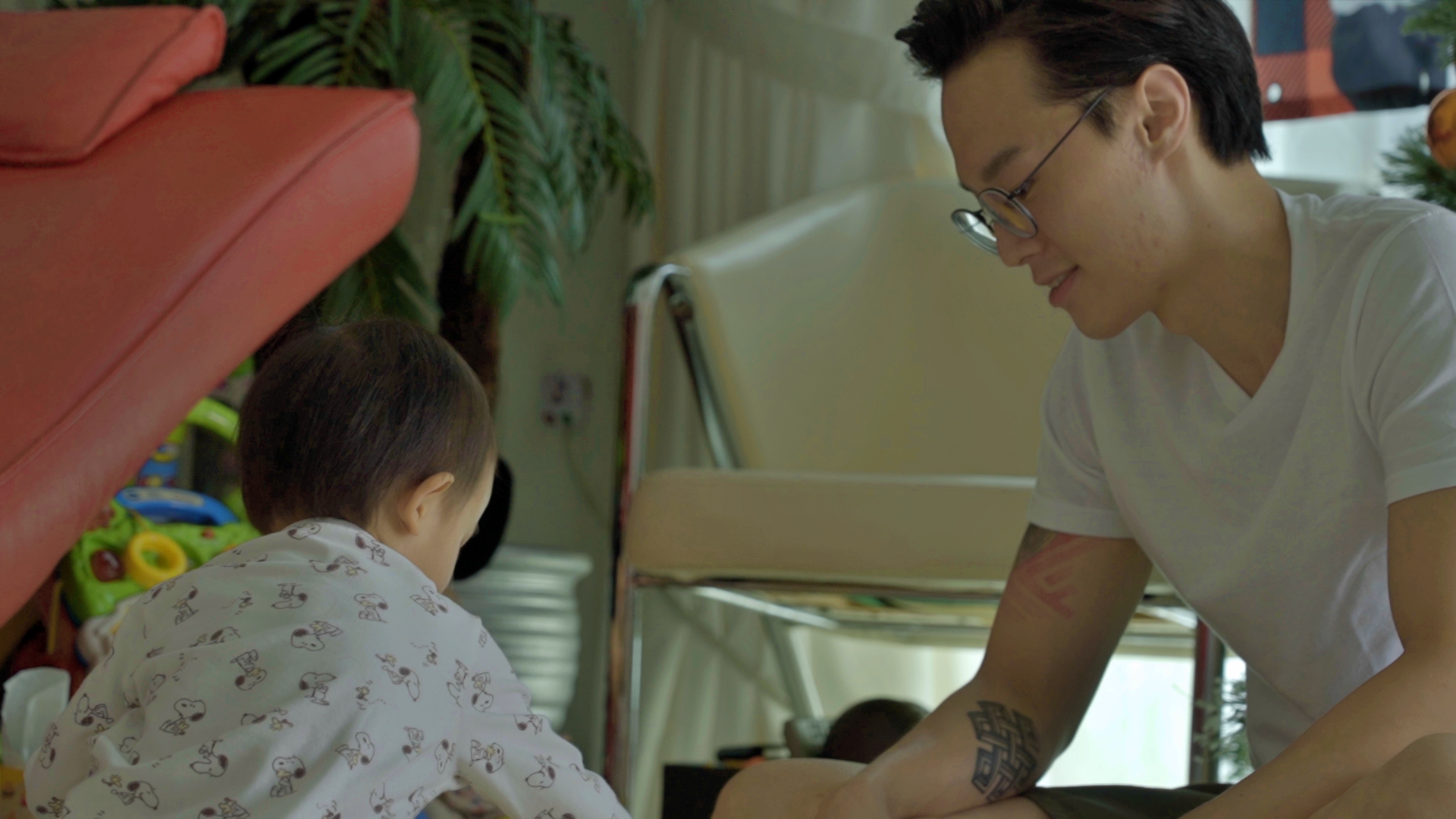 To begin with, Heng's parents care for his daughter while he is working. "Bless my f**king soul, my family is awesome," Heng said.
But the demands of parenthood called for some compromises:
"With a child, you have to devote so much time. So, I had to sit down — this was quite a difficult decision — to pick and choose the things I really, really loved."
Heng eventually chose to focus on being a massage therapist and exotic dancer. These were his "non-negotiables", passion projects that he simply wasn't willing to give up.
"I will not let anything else distract me and I will make sure that these two things work," he added.
In pursuit of this, Heng met two acquaintances in July 2022 and pitched the idea of starting an exotic dance company in Singapore.
Soon, Queen of Hearts, their company and dance crew, was formed with Heng as the artistic director.
Since then, they've done recruitment for their group and seen it grow from a three-man outfit to an eight-person crew in a few short months.
Is it a sleazy job?
To some, the nightlife job can come off as sleazy or trashy. 
But Heng doesn't blame anyone for thinking this way; "we don't have exposure (to this form of dance) in Singapore," he said.
For example, bachelorette parties that often engage strippers are kept "hush-hush", he shared.
Back in his days of gigging at the infamous Orchard towers, Heng would share the venue where he'd be performing and receive comments like: "Huh, really?"
However, those who attended his performances often left suitably entertained, despite the less-than-favourable venue.
Despite the comments, he dreams of turning Queen of Hearts into something grand. Performances on a large stage, an auditorium filled with people, and maybe a theatre critic of some international magazine giving it a five-star rating.
What stood out, throughout our conversation, was that he used the words exotic dancer and strippers interchangeably; I assumed the latter term was demeaning to their art.
Perhaps it's more universally used, like in the movie "Magic Mike" starring Channing Tatum — which was what inspired him to expand the striptease scene in Singapore in the first place.
The movie follows a male stripper, Mike (played by Tatum), who headlines at Xquisite Strip Club.
Mike tries to make ends meet by working multiple day jobs but the big bucks earned come from his night job — stripping.
He's welcomed onto the stage every night by an audience of intoxicated ladies, screaming as he stomps onto the stage.
Without fail, Mike and his other performers rip their shirts off and throw them into the crowd by the end of their act.
Mike eventually takes a 19-year-old under his wing and teaches him the tricks of the trade. But soon, the kid becomes absorbed in the nightlife scene, getting involved in sexual encounters with clients and drugs.
It surprised me that Heng gained inspiration from a movie which didn't exactly paint the lives of male strippers in the best light.
View this post on Instagram
That and performances at clubs like Crazy Horse, can have the effect of hindering exotic dance as a legitimate art form that requires discipline and hard work.
It takes discipline
Heng invited us to take a look at one of their training sessions sometime late last year.
His crew convenes at 7:30 pm every Sunday at a tiny yoga studio in Little India, a space with polished wooden flooring, bright white fluorescent lights and a tidy interior.
Right on time, the crew began their warm-up and stretches. Dressed in sweatpants and unbuttoned shirts, Heng started playing an upbeat song and the group begin rehearsing their choreography.
Standing in front of a mirror, Heng instructed them on the dance moves he'd been working on.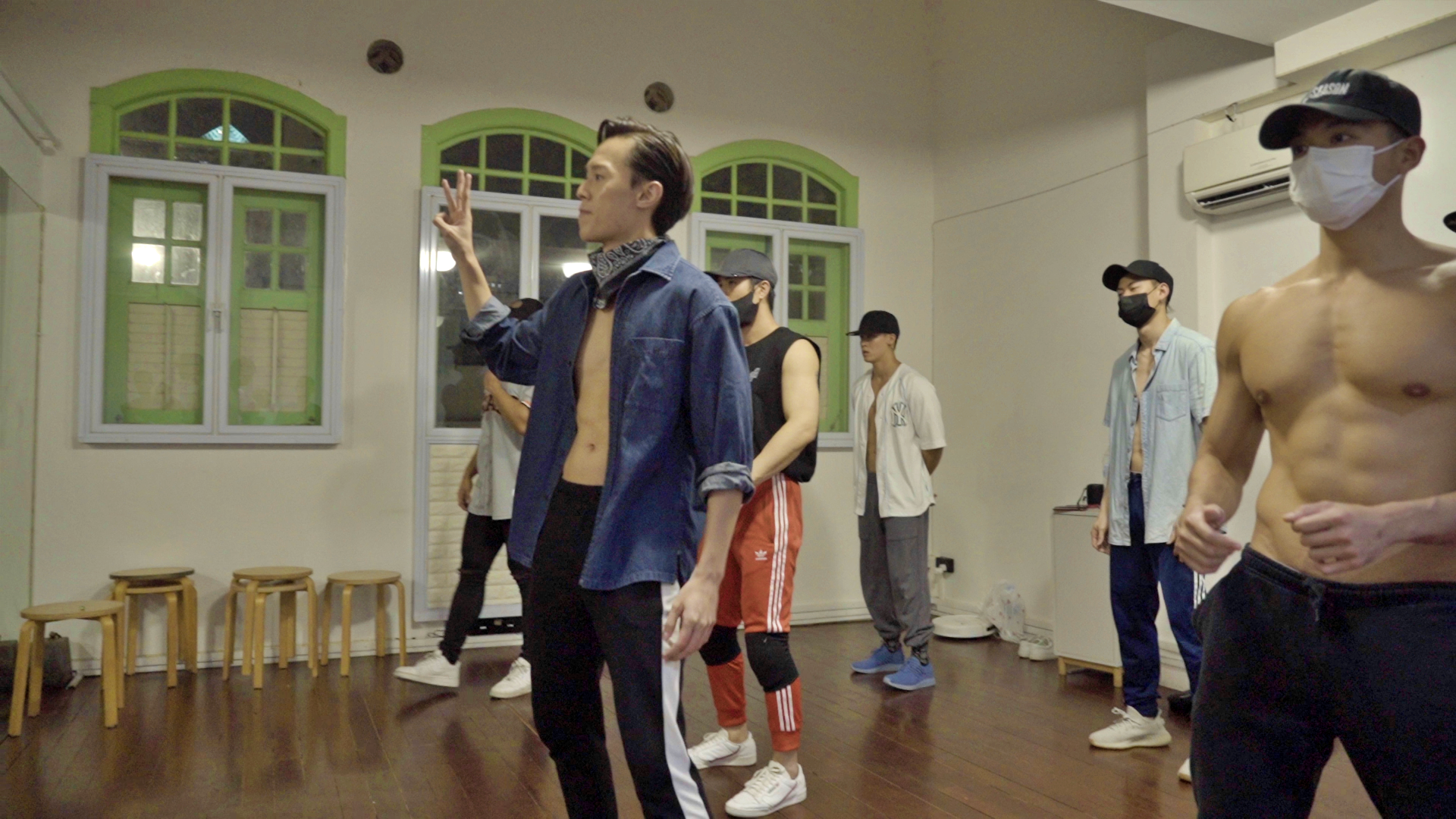 Being the youngest member of the squad didn't hinder his duties as the artistic director of the company; Heng does have the most dance experience and was respected for it. 
At one point during the rehearsal, Heng raised his voice and looked slightly annoyed when some of the dancers got distracted chatting about their weekend exploits.
Noticing this, they quickly brought their focus back to the task at hand.
After an hour it became apparent that it wasn't just fun and games to them; even during breaks, some dancers attempted to perfect difficult moves.
This was a job they wanted to do their best in.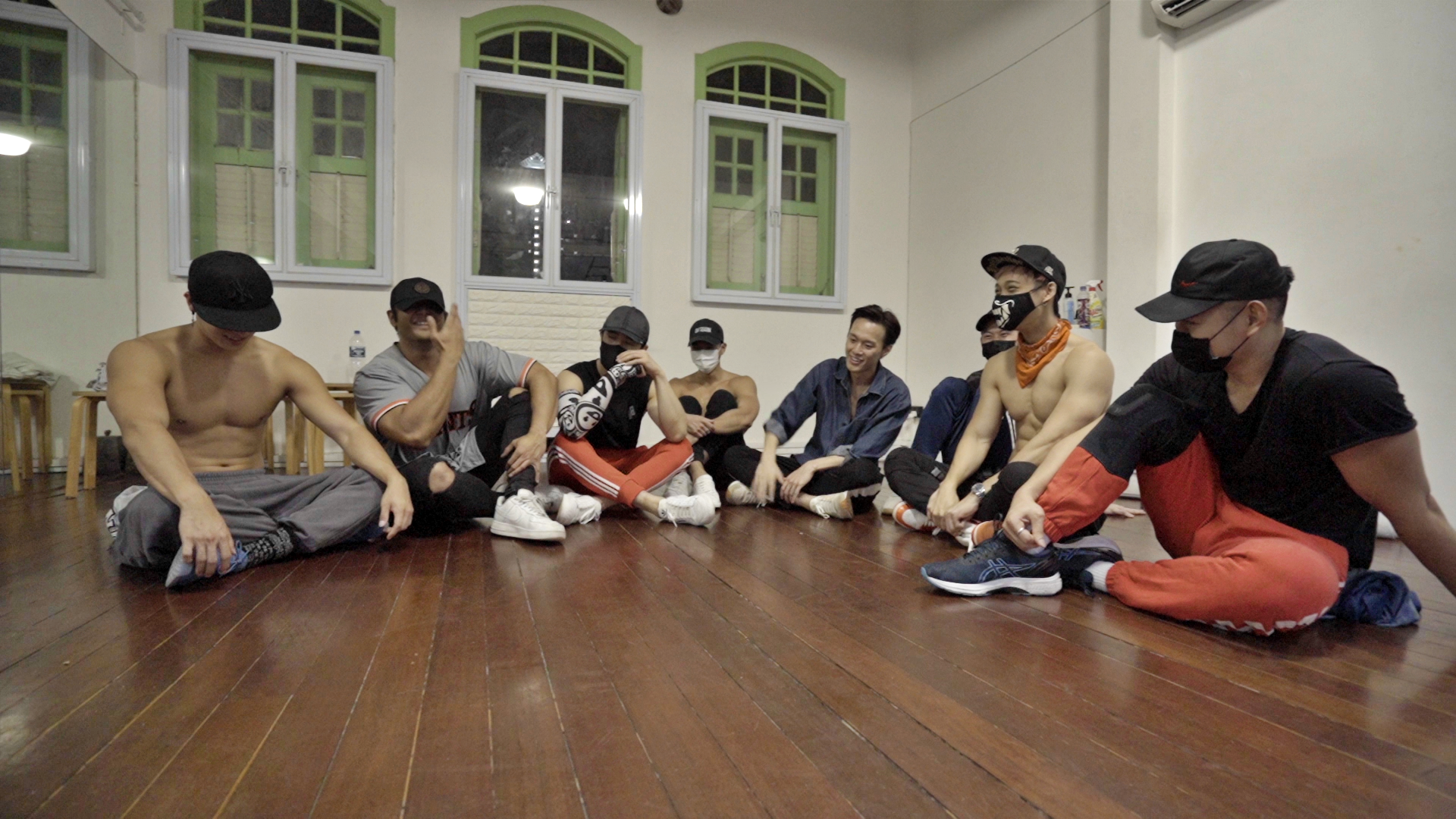 The group were getting ready for their first official gig — to be held in December 2022 — after signing a one-year contract as the resident dance crew at the Luxe nightclub.
Not only did they need to get the dance right, but all dancers had to be in their best shape. That meant eating healthy, cutting calories, and heading to the gym.
"What's the dream or end goal?" I asked.
"A show like Magic Mike Live," Heng said.
Just like the production in Las Vegas, he hopes to eventually have a stage of his own with theatrics and a focus on dance.
The aspiration is for it to be a "premium" performance that doesn't come off as trashy – quite different from where local exotic dancers perform at.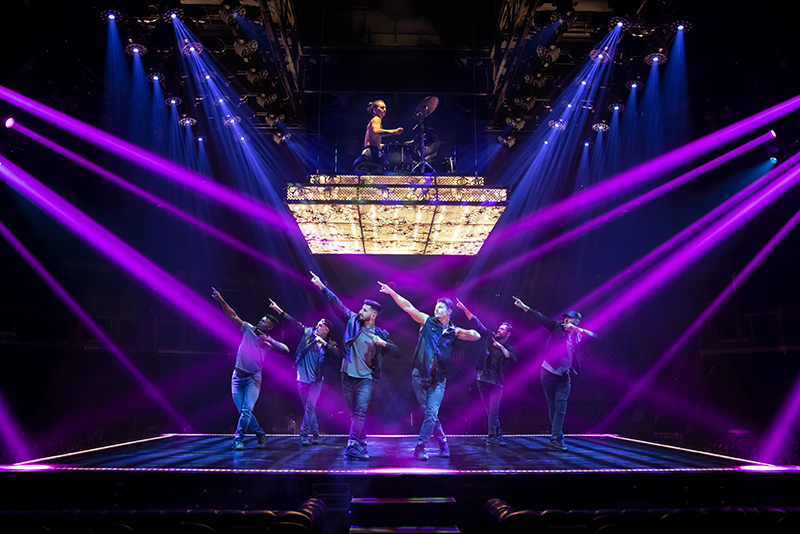 But that all can't be achieved without the efforts of the dancers — down to factors like their dance moves, how they command a stage, and their physical appearance.
When they give the "best version of the performance they can give", the audience can feel it, Heng told me.
Their debut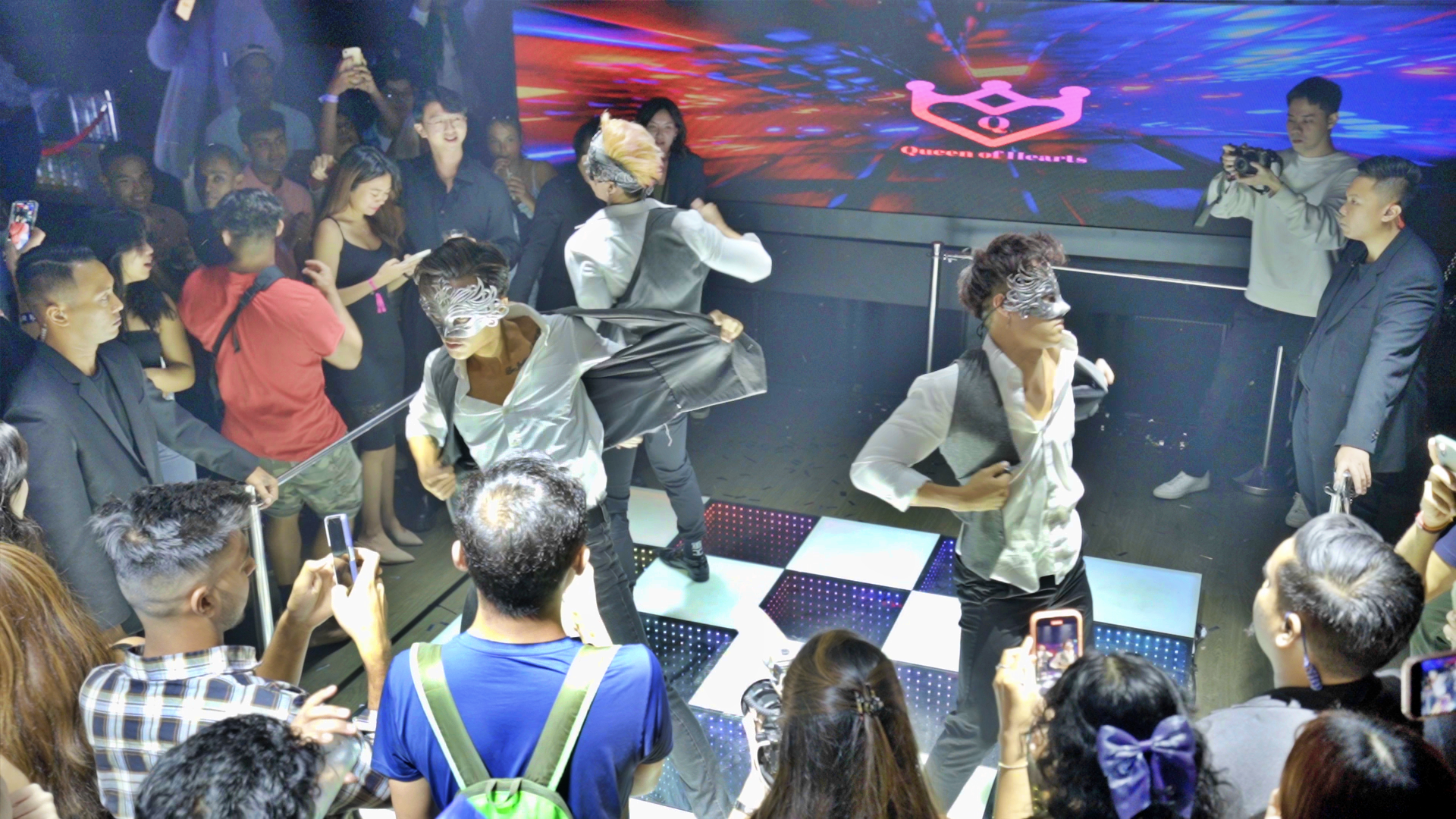 Finally, came the day of their debut — Dec. 31.
The performance was well-organised, with barricades and bouncers stopping the audience from grabbing the dancers or — should their passions overcome them — rushing the stage.
On came the music and Queen of Hearts stormed onto the stage, moving in well-choreographed synchronised motions.
They were almost unrecognisable from the group I saw a couple of months back, their routine now perfected.
The dancers took off their vests and threw them into the audience who couldn't help but smile and cheer.
Everyone, dancers included, seemed to be enjoying themselves.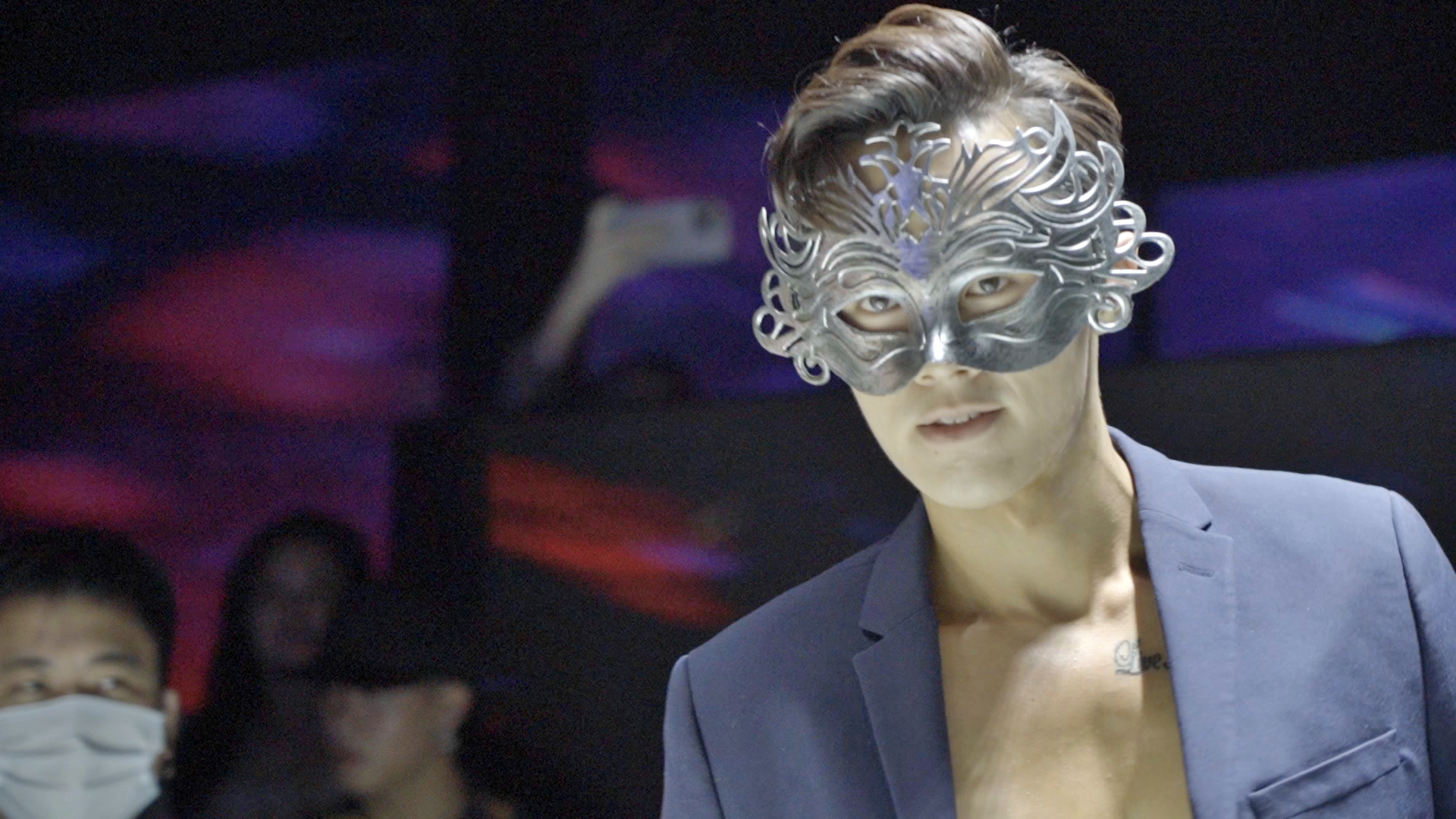 The launch was by all metrics, a success; their TikTok account, created in November 2022, already has over 70,000 followers.
"The visibility and traction have been amazing for us, but we will not take it for granted," Leo said.
Almost immediately, new opportunities rolled in. The group's inbox is now filled with enquiries for private performances and other gigs, though according to Heng, the focus will continue to be on earning residencies at clubs.
Heng is on his journey to his own show and stage, and he hopes he will continue to exceed expectations.
His other focus is being there for his kid.
A good role model to his kid
When asked if he thought he was a good role model to his three-year-old, Heng said: "It takes discipline to do what you really want to do".
"I live off my passion," he said, "a lot of people hate their job and are miserable."
He hopes to lead by example and show his young daughter that it's possible to follow his passion and be content with one's career — just as he's trying to achieve with Queen of Hearts.
How would he react if his daughter followed in his footsteps and became an exotic dancer, I asked; Heng said he couldn't comment as he didn't know what the female scene was like.
It seems like he's keeping an open mind about it for now.
It's the hard work that goes into the training, the dedication to put in the hours, and how proud he feels after each performance pans out perfectly that he hopes everyone — including his daughter — will take away from his career.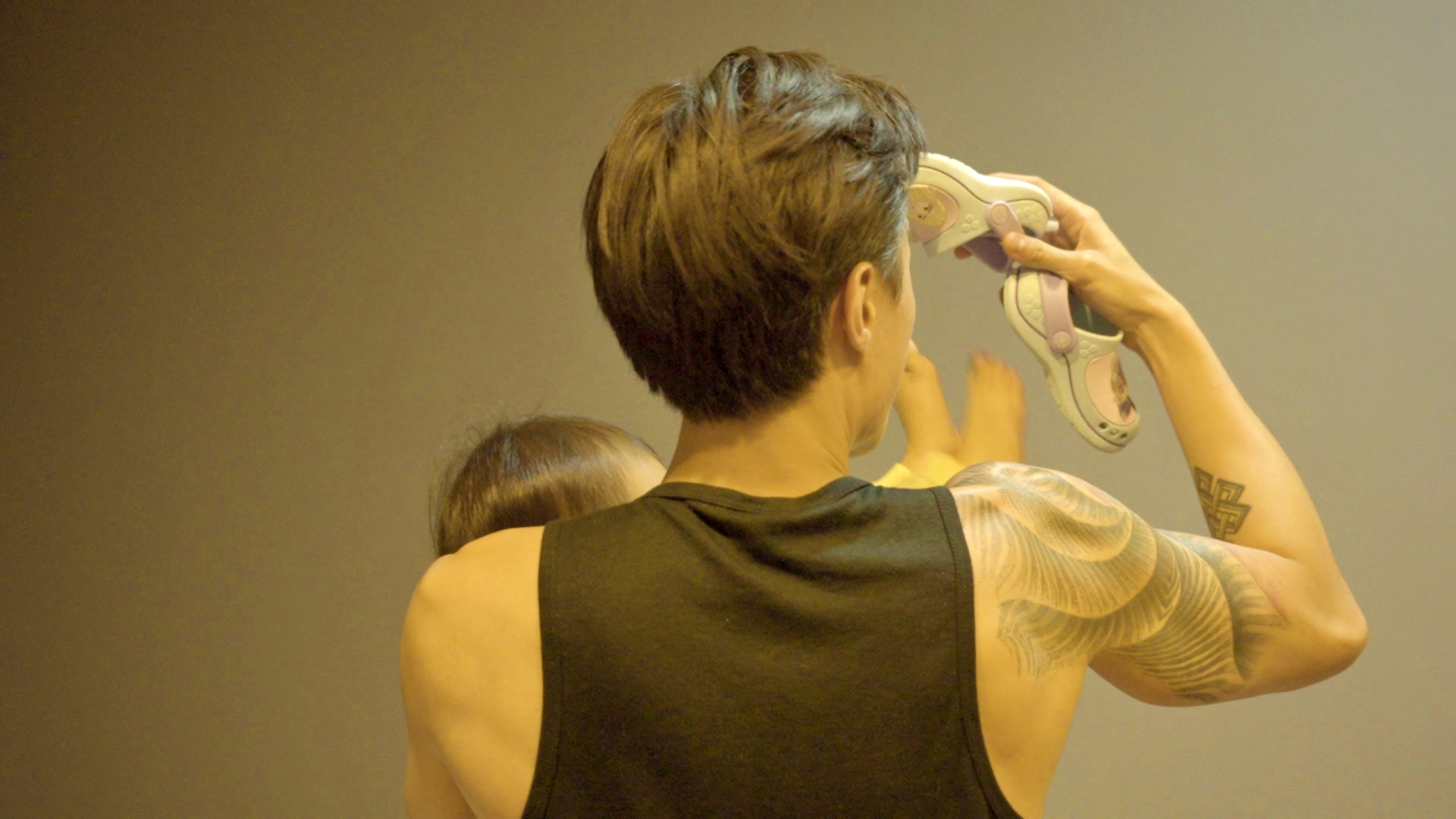 Heng's plan, after the Queen of Hearts has secured regular gigs and productions, is to step down and manage the company from backstage.
Right now, Heng is chasing his goals — changing the way people perceive exotic dancers and curating a male strip tease production.
But more importantly, he wants to get his kid through school.
"In five years, she'll be in a good primary school," he said crossing his fingers, "in 10 years, a very good secondary school," he continued.
"When my daughter is older, I need to be ever-present."
Images by Denise Tan
If you like what you read, follow us on Facebook, Instagram, Twitter and Telegram to get the latest updates.