If you're living in the North-East of Singapore, you'll soon be able to earn points and potentially offset half of your bus fare when you travel to work.
The Land Transport Authority (LTA) is resuming its Travel Smart Journeys programme on March 20, 2023.
Travel Smart Journeys is an initiative that rewards commuters for travelling using alternative modes of public transport. This helps to redistribute peak-hour public transport demand, causing less strain on the public transport network.
This time, the programme is targeted at residents in Punggol, Sengkang, Buangkok and Hougang who commute to workplaces in the eastern and central parts of Singapore.
To encourage residents to use alternate modes of public transport, the Travel Smart Journeys programme rewards commuters with points that they can then redeem to offset their travelling costs.
Here's how you can start earning points:
Before you register
Within the 30 days before you register, make sure that you tap in on at least four weekdays (excluding public holidays), between 7am and 9am, at any one of the following stations:
Punggol MRT station

Sengkang MRT station

Buangkok MRT station

Hougang MRT station

Any LRT station along the Punggol and Sengkang LRT lines
Registration
Once you've done the above, register for Travel Smart Journeys via the TransitLink SimplyGo Portal or TL SimplyGo app.
Start earning points
On weekdays between 7am and 9am, board any of these bus services at designated bus stops:
43e

City Direct 654

City Direct 660

City Direct 666

City Direct 671

City Direct 672
You'll need to alight at designated bus stops as well. Eligible commuters will receive 150 points (equivalent to S$1.50) per ride upon reaching their destinations at Tai Seng, MacPherson, Paya Lebar, Parkway Parade, Shenton Way or Marina Boulevard.
Commuters can redeem their points in 500-point blocks (equivalent to S$5.00) into their travel cards.
You can check out the routes as well as designated boarding and alighting stops for each of the bus services below: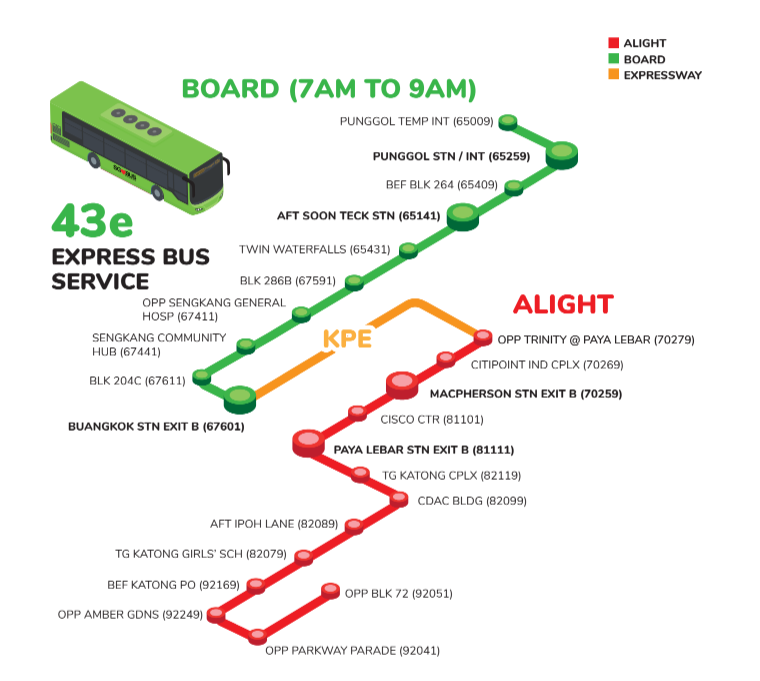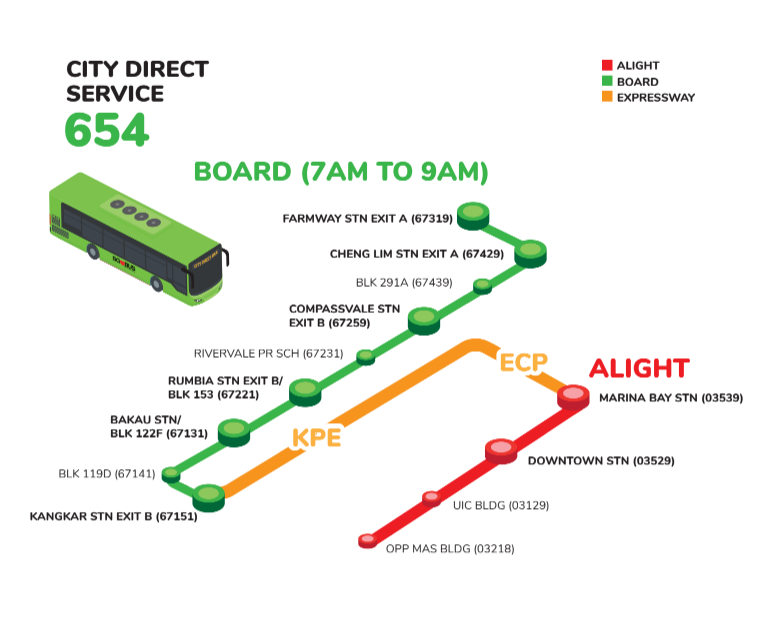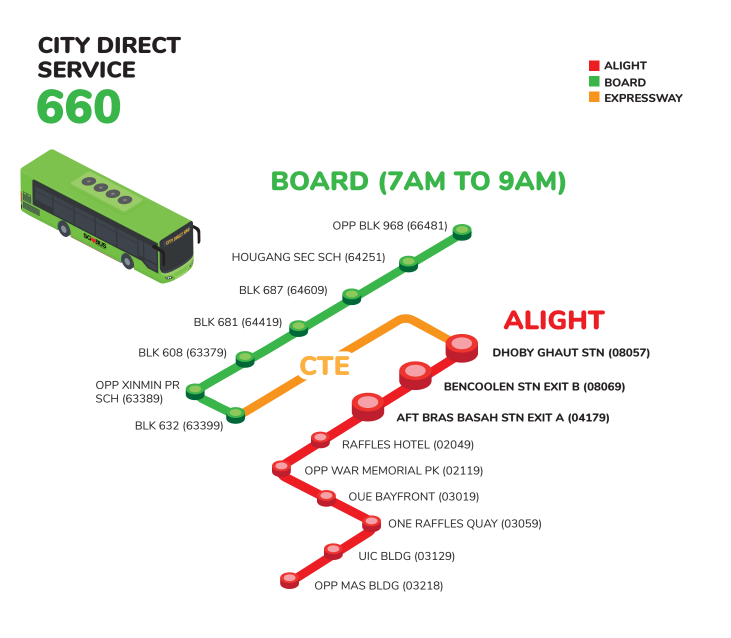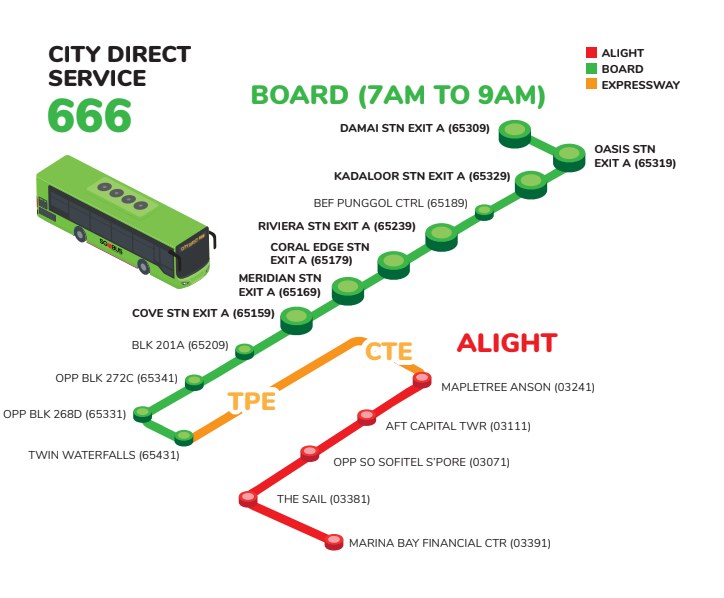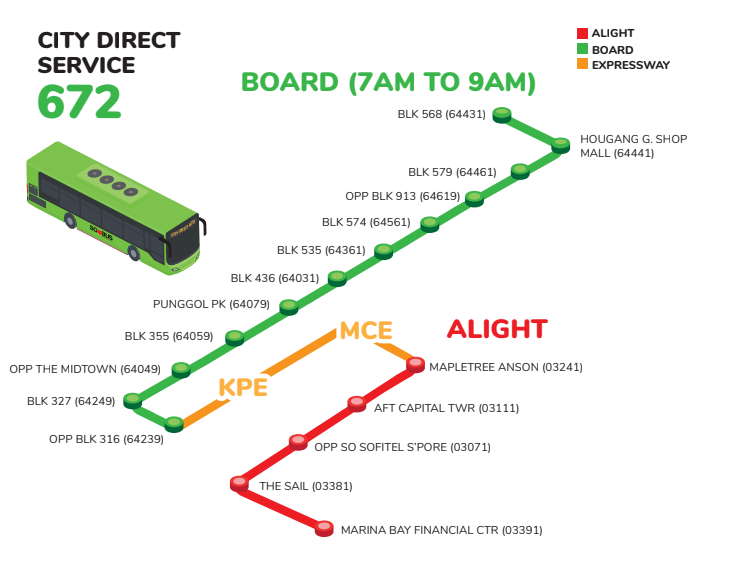 Travel Smart Journeys began as a trial with service 43e and it was suspended in July 2022 after the rise of hybrid working arrangements shifted travel patterns.
"After reviewing the programme and taking into account travel patterns in the last two years, LTA has decided to expand Travel Smart Journeys to encourage more North East Line (NEL) commuters to switch to bus services for their morning commutes," said the transport agency.
Top images: LTA, Land Transport Guru. 
If you like what you read, follow us on Facebook, Instagram, Twitter and Telegram to get the latest updates.