Follow us on Telegram for the latest updates: https://t.me/mothershipsg
At least 13 cats were removed from a Sembawang rental flat by volunteers, with one of them describing one of the animals as being reduced to "skin and bones".
One of the rescuers, Wati, took to Facebook to recount their rescue efforts and posted multiple videos and photos of the effort.
The unit in question is a HDB rental flat at 363C Sembawang Crescent.
According to a notice dated Feb. 15 that was pasted on the door of the flat, the tenant was asked to evict the premises by Mar. 31 this year.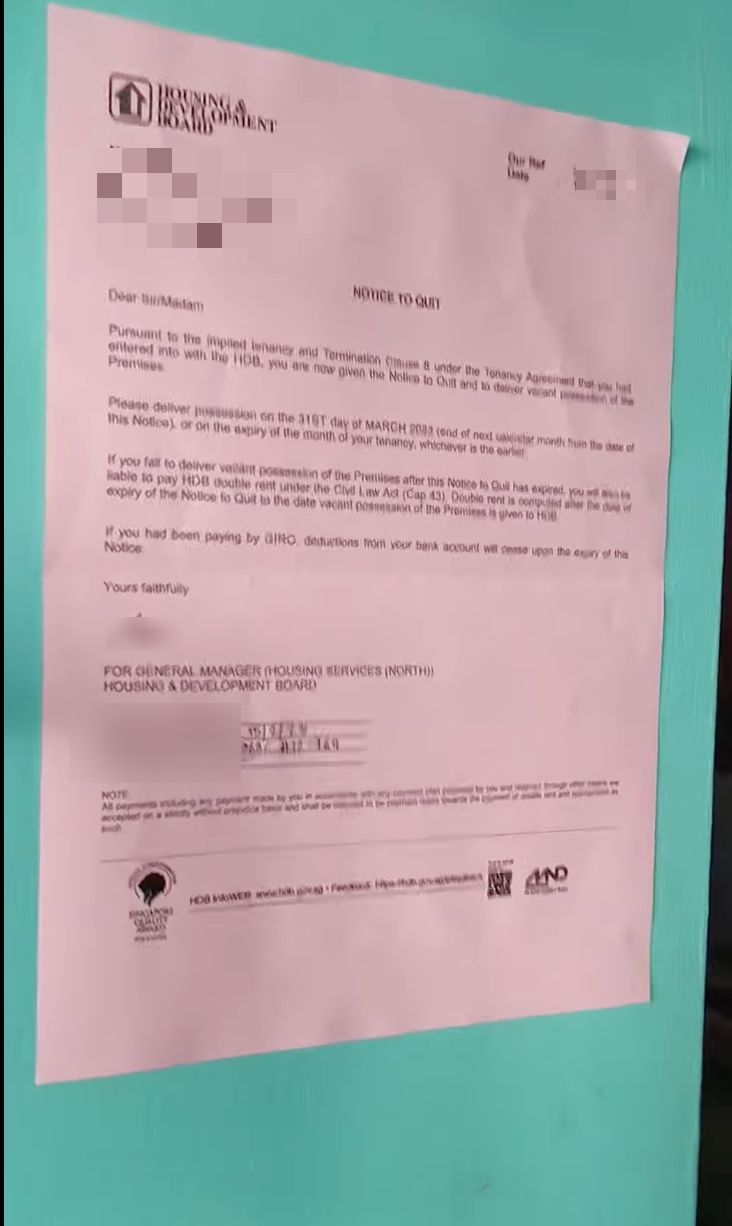 Wati said she believes that the owner had abandoned the house and the cats for at least a week.
13 cats and 2 rabbits found
In the videos, she said the first group of volunteers at the flat found two rabbits abandoned along the corridor and rescued them.
When they realised no one was in the unit, they pushed open the unlocked main door, and 13 cats and kittens escaped through the metal gate.
The cats were described as being in awful condition.
Wati described one of the kittens as being "skin and bones", and it was so sick it could not open one eye.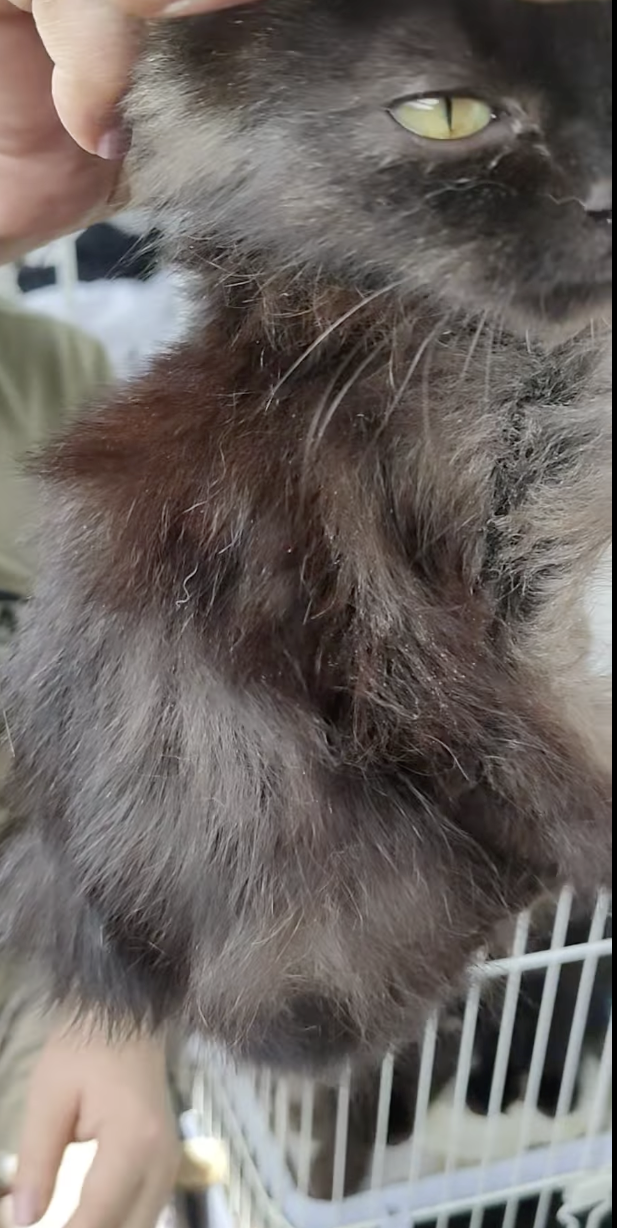 More cats trapped in unit
The volunteers managed to put the cats that escaped in temporary cages and carriers while they fed them, but soon found out that more cats were trapped in the unit — one not moving on the floor and at least two kept in cages.
Three police officers arrived after they received a call for help, and NParks sent down a team from the Animal & Veterinary Service (AVS).
However, they could not force open the metal gate, and the AVS team brought the cats away to provide them with shelter.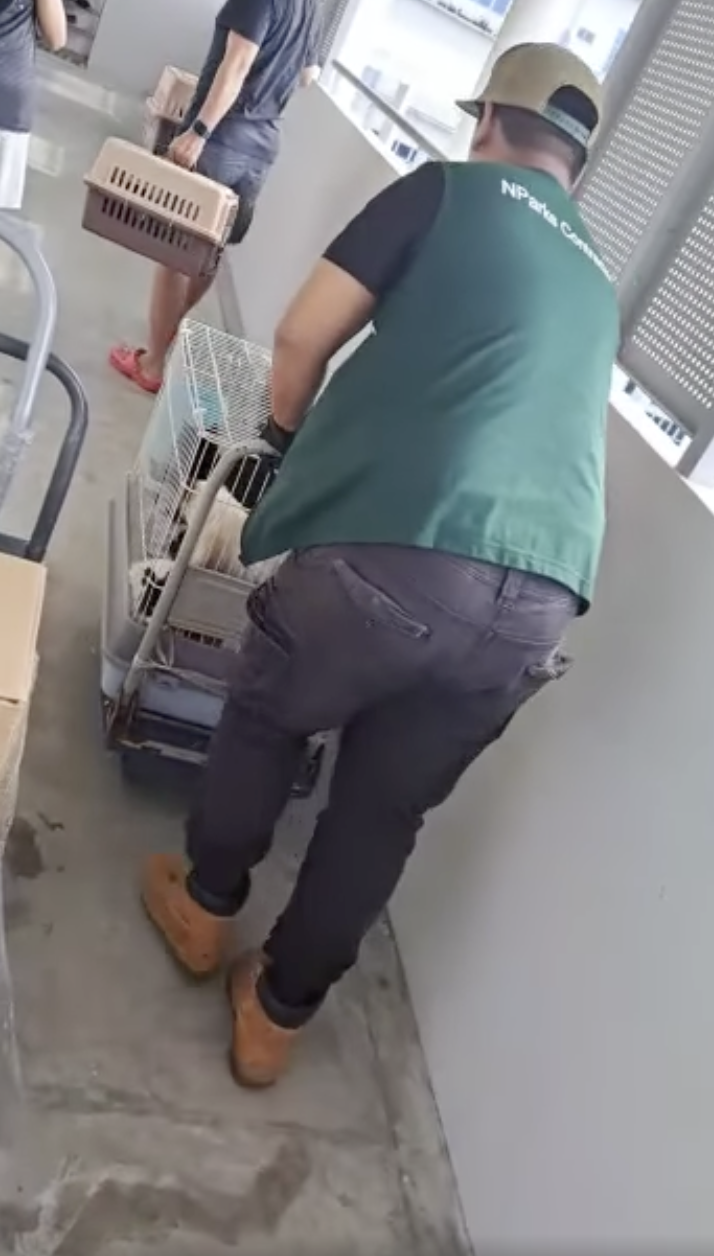 Wati expressed her disappointment in the videos, but updated in another post that another volunteer told her that the authorities came back soon after in the night and entered the house.
The volunteer said there was "no more meowing" and assumed they had managed to rescue the rest.
Cats now under AVS care
In response to Mothership's queries, AVS group director Jessica Kwok confirmed that the cats are under their care.
"AVS takes a serious view of pet abandonment, and investigations are currently ongoing," Kwok said.
She urged members of the public with information related to the case to contact AVS through its website or call the Animal Response Centre at 1800-476-1600.
The public can also alert AVS of any suspected cases of pet abandonment via its online feedback form or call the Animal Response Centre hotline.
Any person found guilty of abandonment is liable to a maximum fine of S$10,000 and/ or 12 months' jail term for a first conviction.
Top image via Facebook Wati Wati
If you like what you read, follow us on Facebook, Instagram, Twitter and Telegram to get the latest updates.