Follow us on Telegram for the latest updates: https://t.me/mothershipsg
A member of the public has taken to Facebook to complain about the state of Albert Food Centre at Bugis.
On Mar. 11, Facebook user Kong MaLa uploaded multiple photos showing uncollected dirty dishes and overflowing garbage at the tray return area.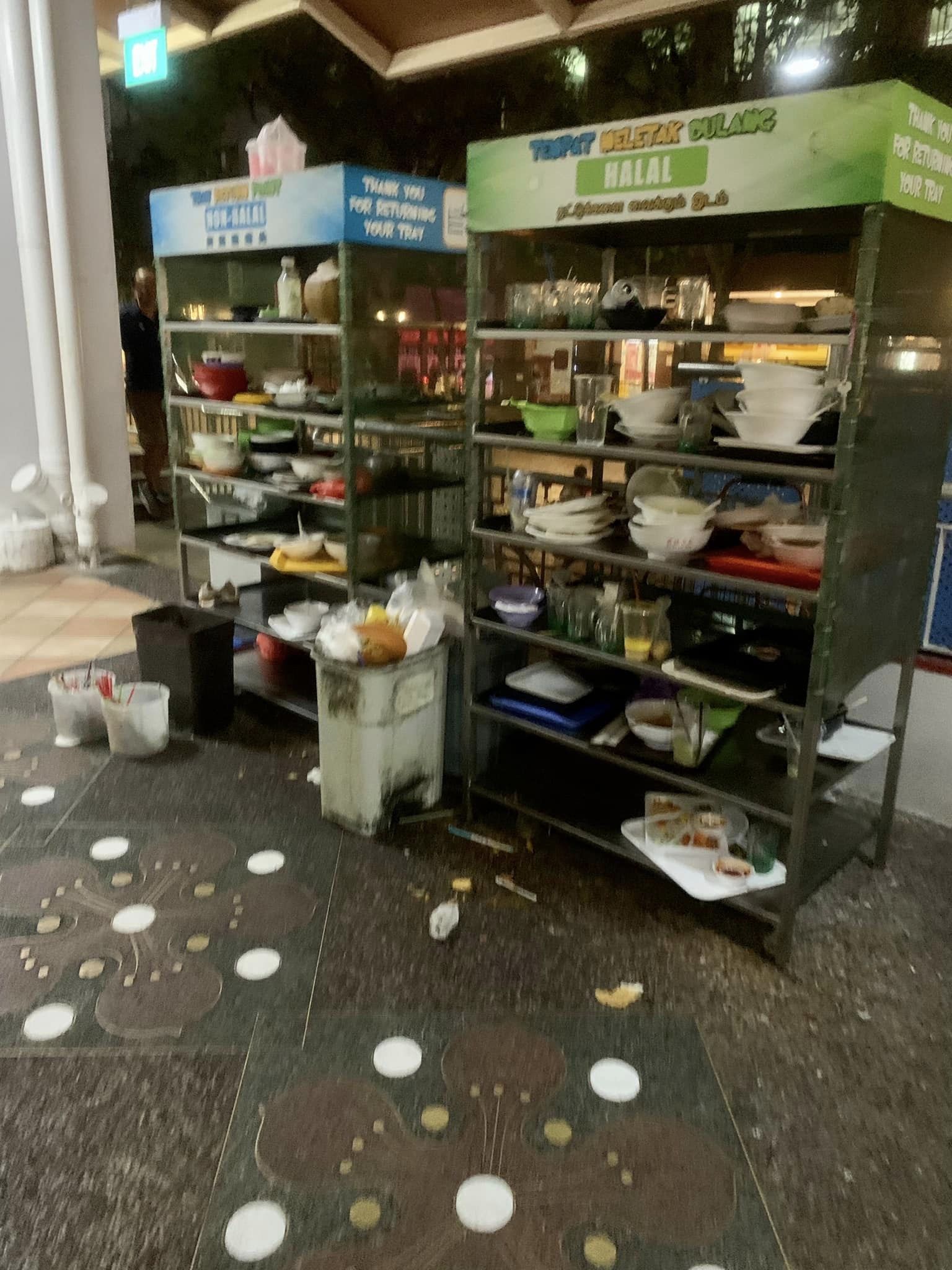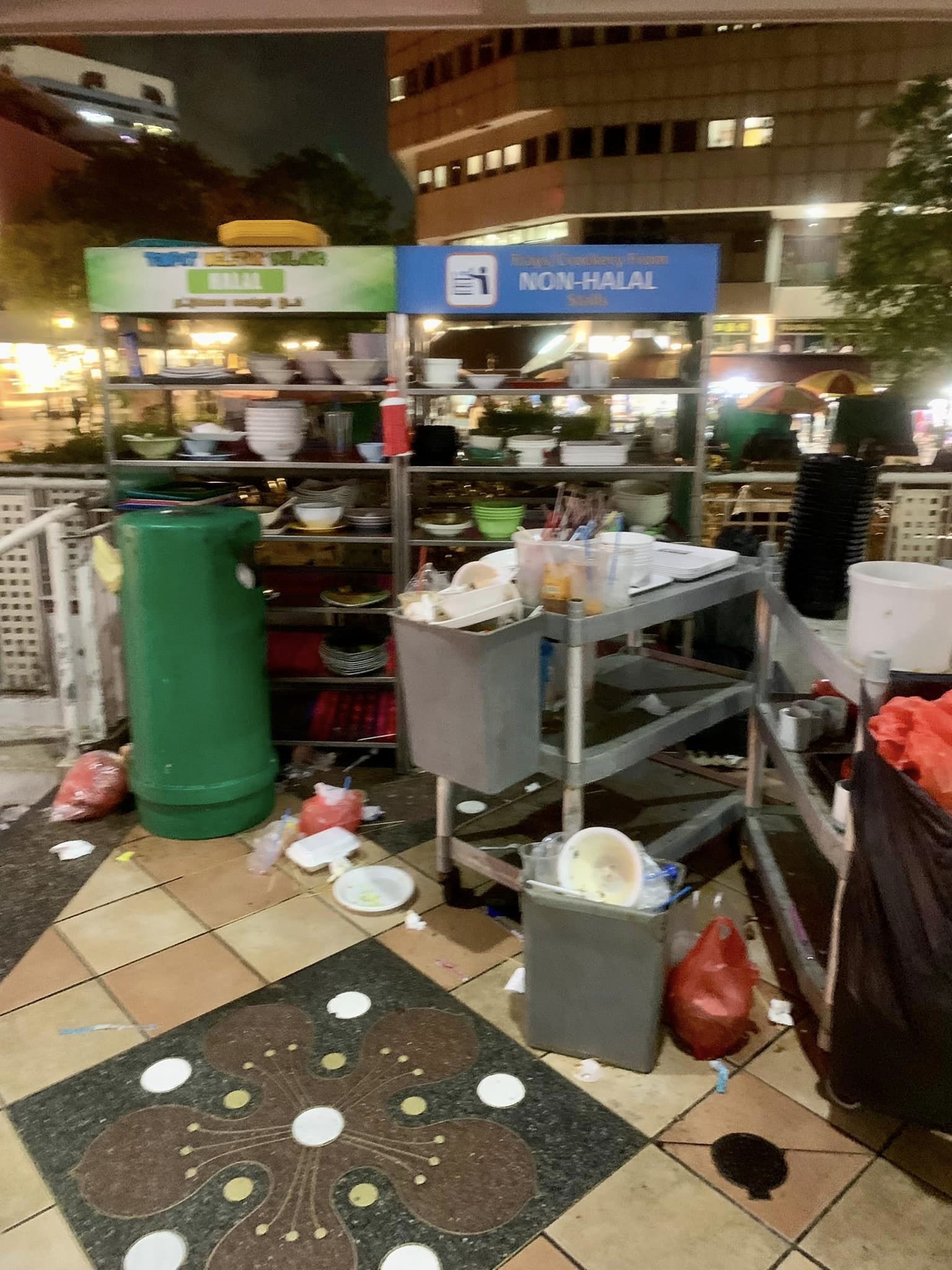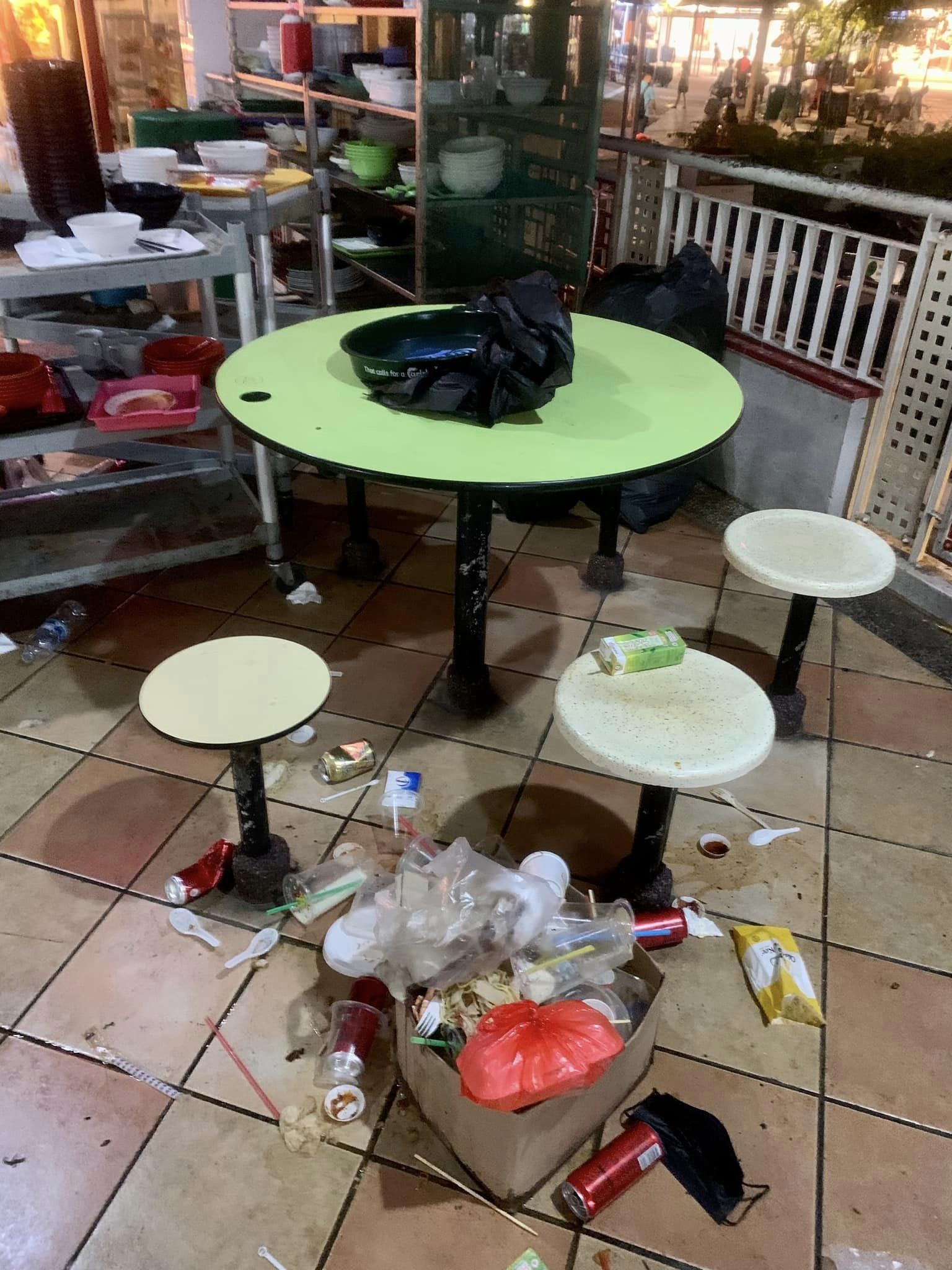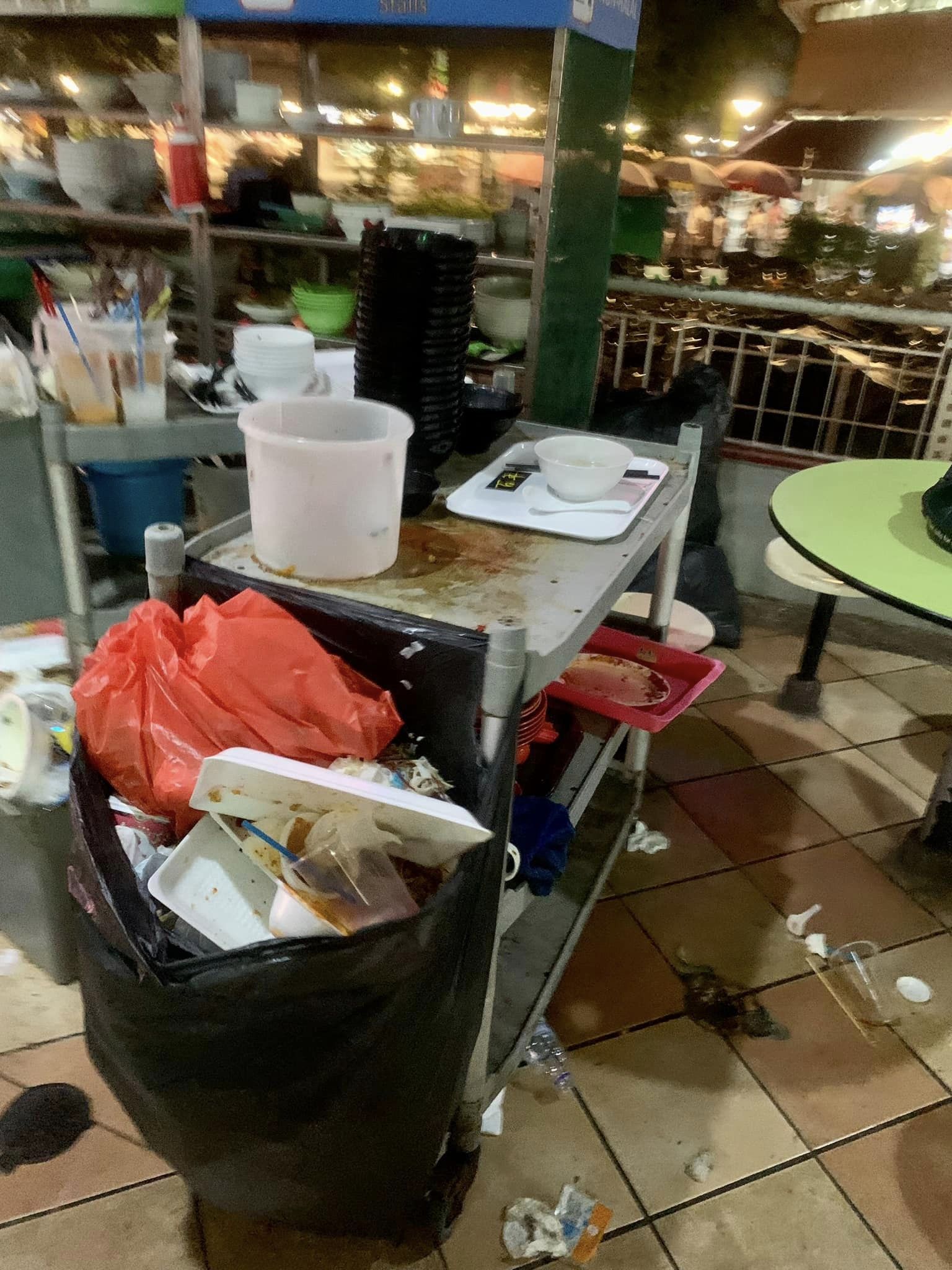 The user also uploaded multiple photos of meals that were left behind at tables, presumably due to patrons being unable to return their trays.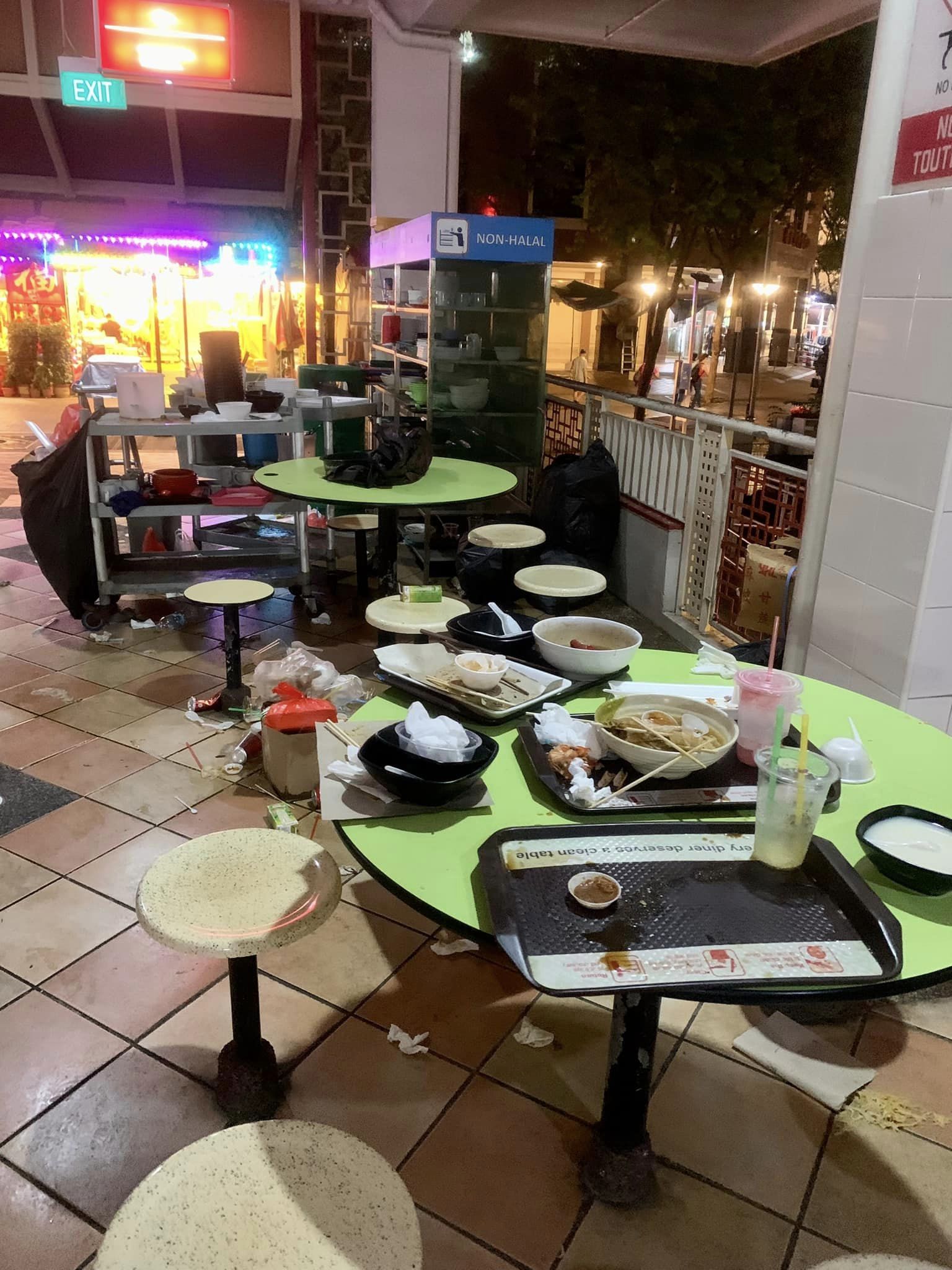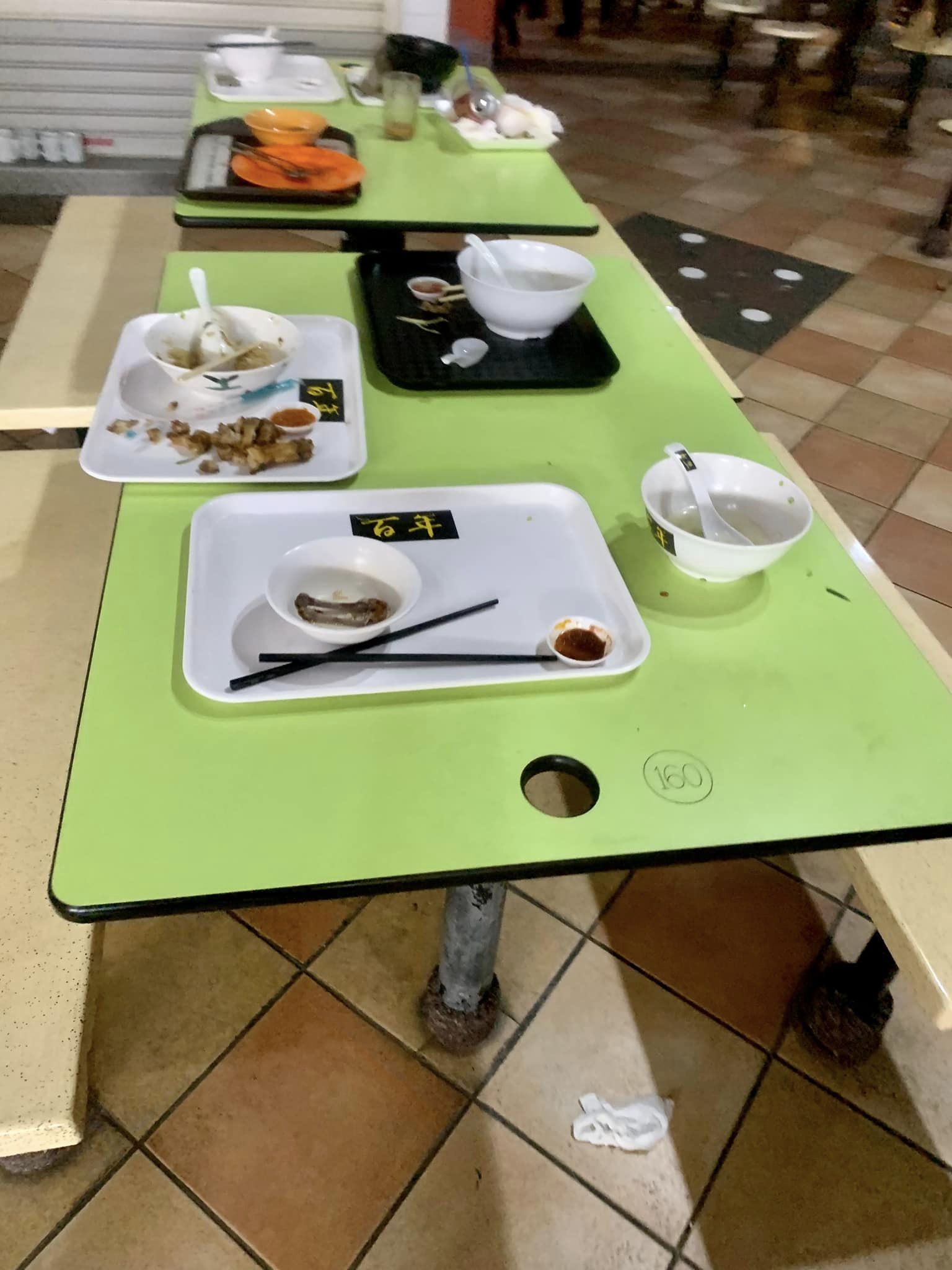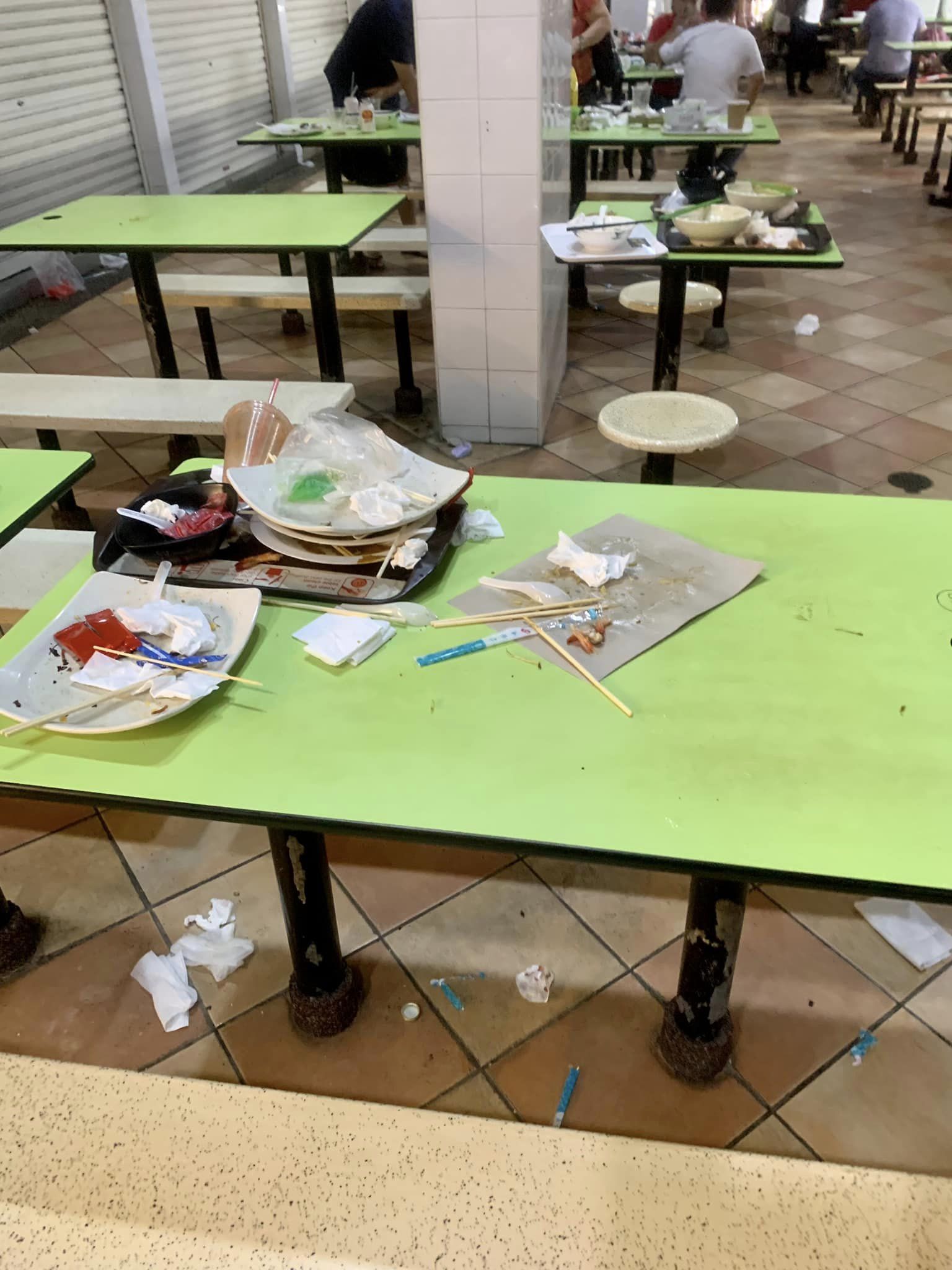 According to Kong MaLa, the photos had been taken at 7pm on Mar. 10.
Several commentators on the post speculated about the lack of cleaners and why there appeared to be no measures taken to address such an issue.
Lack of hygiene due to lack of staff
Shin Min Daily News quoted a cleaner who said that there was a shortage of staff arising from the resignation of their supervisor.
A 65-year-old drinks stall owner at the hawker centre also told the Chinese media outlet that the problem has been going on for several months.
The owner, surnamed Xie (according to Hanyu Pinyin), pointed out that during the peak hour, the vendors of drink stalls would have to collect the cups from the tray return areas themselves.
She added, "Our peak hour here is lunch and when the cleaners are unable to handle (the dishes), we will have to collect the trays on our own accord. Sometimes, we also have to clean the trays ourselves."
Number of cleaners hired has also been reduced
Another stall owner who spoke to Lianhe Zaobao, surnamed Zeng, added that many of the newly hired cleaners are unfamiliar with the stalls and that they are relatively slow when it comes to cleaning the dishes.
Zeng also said that many stall owners are worried about the sanitation of the hawker centre.
A third stall owner, surnamed Zhang, was also quoted by Lianhe Zaobao as saying that ever since diners were required to return their own trays, the total number of cleaners hired by the food centre has been reduced.
Zhang added that in the past, two cleaners used to be responsible for one area within the hawker centre. However, this has since been reduced to one cleaner per area.
Zhang also claimed that the accumulation of dishes and trays is due to the slower hands of the older staff, while newer cleaners need time to familiarise themselves with the workflow.
Meanwhile, the chairman of the Hawker Committee for Albert Food Centre was quoted by Shin Min Daily News as saying that the authorities had since reached out about the cleaning issues for the hawker centre.
Mothership has contacted the National Environment Agency (NEA) for more information on the matter.
Top photos by Kong MaLa via Complaint Singapore/Facebook
If you like what you read, follow us on Facebook, Instagram, Twitter and Telegram to get the latest updates.