Follow us on Telegram for the latest updates: https://t.me/mothershipsg
A woman in Singapore bought a ready-to-eat meal consisting of raw fish and rice, only to find a live wriggling worm on the seafood -- after she was almost done eating.
Horrified by her unsavoury encounter, she took to Facebook to share her horrifying experience on Feb. 8 in a Facebook post.
The meal was bought from Don Don Donki's 100 AM outlet.
In her post, the customer recounted that she was "happily enjoying" a bowl of Kaisen Don -- sashimi rice bowl -- which she was sharing with her husband until they spotted "something unusual" on their food.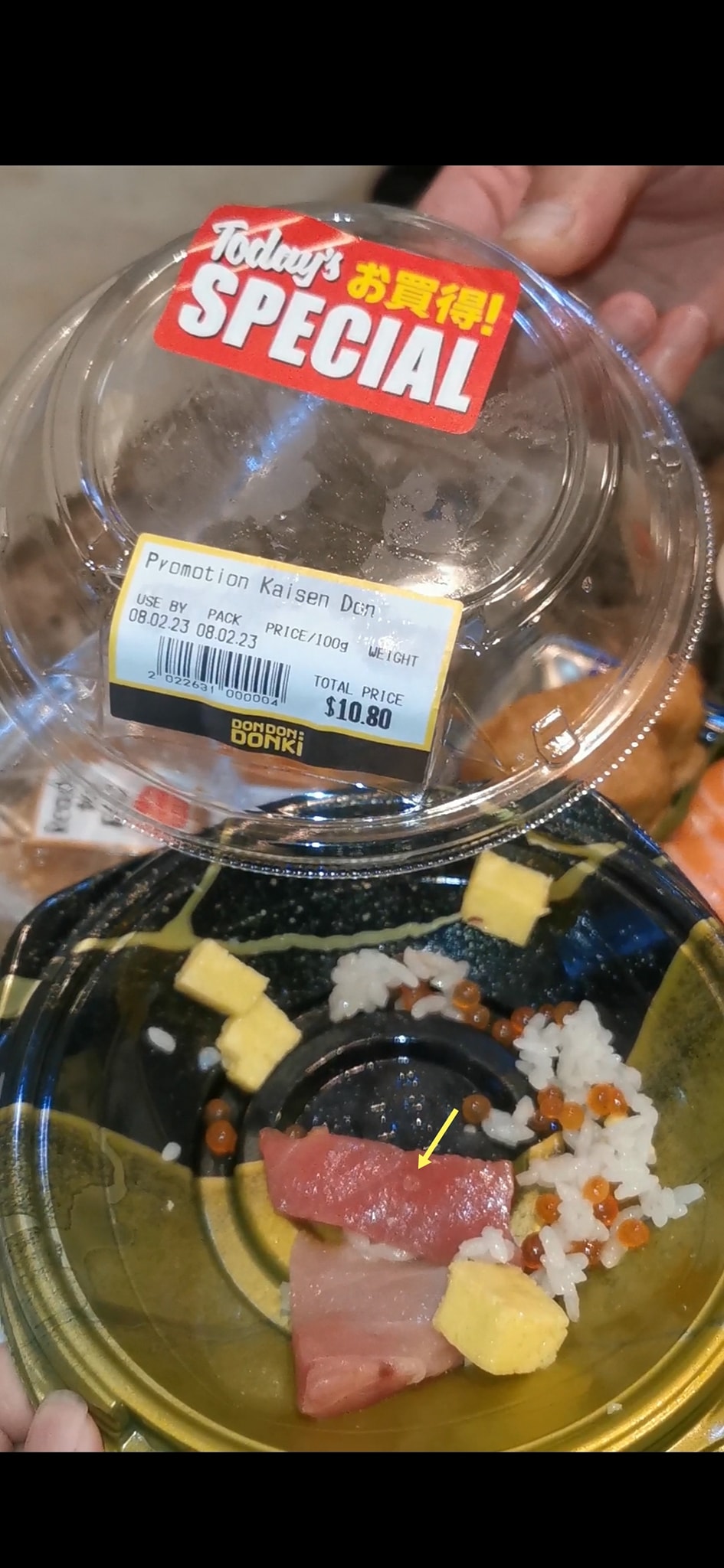 The bowl retails for S$10.80.
They initially thought that the tiny object was moving, and decided to stop eating to observe it for a short while just to be sure their eyes were not playing tricks on them.
Seconds later, they were shocked when they saw that the object moved on its own.
"Alive and wriggling"
She said: "It was (an) alive and wriggling parasitic worm in the Kaisen Don. We were so astounded!"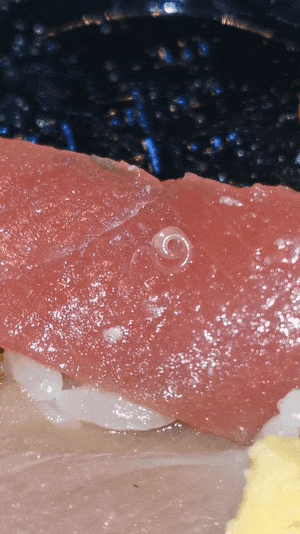 According to the photos and videos she posted, the translucent worm was curled up on what appeared to be a piece of raw tuna.
At that point in time, the couple had already almost completed eating.
She added: "Never in our lives have we encountered parasitic worms in our food locally or overseas. Looking at the videos makes us want to puke further, it just makes us feel so uncomfortable and nauseated."
She did not mention whether she brought up the matter to the outlet or the Singapore Food Agency and did not respond to requests for an interview.
Based on the Facebook post, it appeared that Don Don Donki had responded privately to the woman.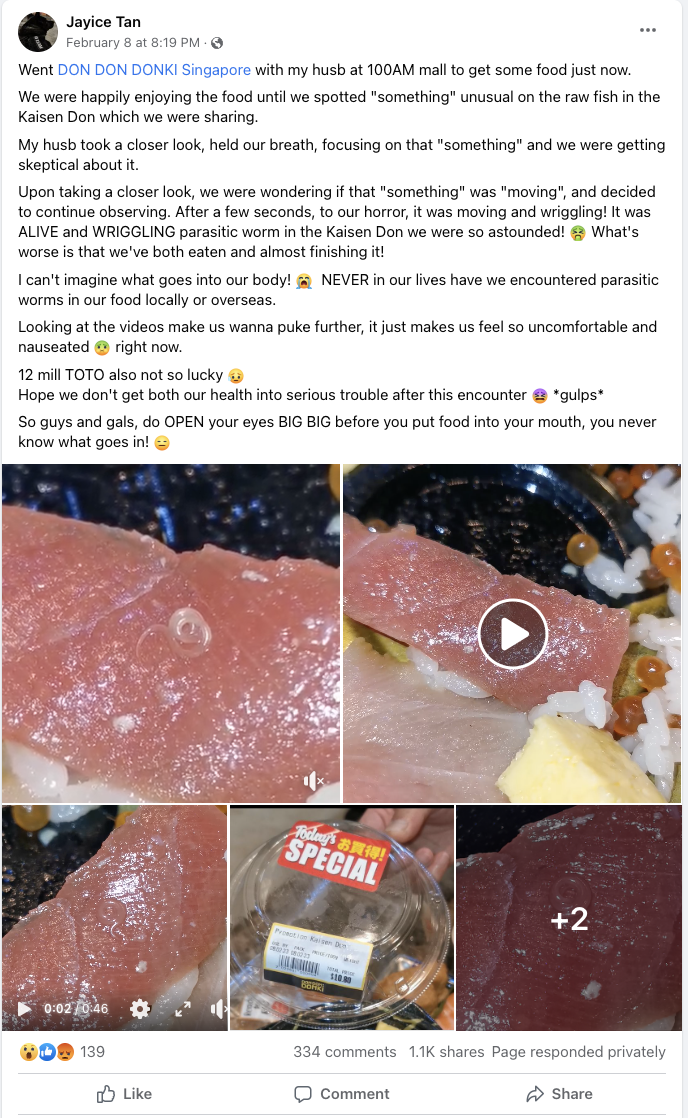 Mothership has also contacted Don Don Donki Singapore and the SFA for comments.
Top image via Facebook Jayice Tan
If you like what you read, follow us on Facebook, Instagram, Twitter and Telegram to get the latest updates.