Follow us on Telegram for the latest updates: https://t.me/mothershipsg
In a report published on Jan. 18, The Guardian asserted that more than 90 per cent of the carbon credits generated by avoided deforestation projects and accredited by Verra are "worthless".
This is not the first time The Guardian has reported on the veracity of forestry-related carbon credits accredited by Verra, a global carbon credits standards provider used by prominent companies like Shell, Disney and Gucci.
Singapore's National Environment Agency (NEA) also signed a memorandum of understanding (MoU) with Verra in July 2022, planning to use their verified carbon credits for future carbon tax regulation.
With all the debate around the effectiveness and ethicality of Verra's carbon credits, are they still worth buying into?
What report looked at
The analysis by The Guardian focused on Verra's REDD+ (Reducing Emissions from Deforestation and Degradation) projects. Particularly, it looked at projects to avoid deforestation.
It was carried out by the UK media outlet alongside journalists from German paper, Die Ziet and a non-profit investigative journalism organisation, SourceMaterial.
It is based on the findings of three separate scientific studies conducted by two separate groups of researchers.
Two of the three studies were led by researcher Thales West. One of these was published in 2020, and another has been released as pre-print and has yet to be peer-reviewed.
The third study was conducted by Cambridge researchers and was published in 2022.
Journalists claimed 94% of credits are 'worthless'
According to the report, the three studies looked at a total of 87 active REDD+ projects approved by Verra.
Based on the journalists' analysis, the studies led by West found that out of 29 Verra-approved projects that permitted further analysis, only eight of them "showed evidence of meaningful deforestation reductions", The Guardian wrote.
The UK outlet also wrote that further analysis of these 29 projects revealed that "94 per cent of the credits the projects produced should not have been approved".
While Verra claims that its accredited projects have reduced 94.9 million tonnes in emissions, emissions reduction are in reality around 5.5 million tonnes, the report asserted.
The 2022 Cambridge study which looked at 40 Verra-accredited projects found that there were indeed reductions in deforestation and degradation activities within the first five years of project implementation.
However, the journalists claim that baseline scenarios used in 32 of these projects overstated deforestation rates by about 400 per cent, SourceMaterial reported.
The Guardian report also noted that human rights issues were a "serious concern in at least one" project site.
Sensationalist articles, outlandish claims: Verra CEO
Verra CEO David Antonioli has since characterised The Guardian and related reports as "sensationalist articles" and called its claims "outlandish".
Verra defended its carbon credits programme following the publication of the journalists' analysis.
It noted that these studies have limited usefulness in evaluating their forestry-related projects as they do not take into account "site-specific drivers of deforestation".
In the studies, the researchers used a different methodology, called synthetic controls, to evaluate the performance of Verra projects.
Verra goes on to attribute the difference in calculated emissions to the methodologies used:
Verra REDD+ methodologies are designed to address the variability between the project area and surrounding areas, whereas the synthetic controls used in these studies do not effectively do this. This is why the studies calculated emission reductions different from the number of credits that Verra issued to the projects.
However, Antonioli also admitted that "certifying REDD is not easy", especially because it involves "looking at a situation and asking what would happen if things were different".
Differences in methodologies
Verra's methodology requires project developers to construct a baseline scenario to determine the "value" of their project.
This "value" refers to how much deforestation is avoided because of the project.
The more deforestation avoided, the more "value" the project brings. In turn, the project will generate more carbon credits which developers can sell.
The baseline helps determine how much forest loss would have occurred without the project.
It can be constructed through various means, such as referencing historical data.
Project developers are also required to select a control site, one where no intervention will take place and with which the project site can be compared to over time. This helps further demonstrate the climate benefits of the project.
However, because the baseline scenario and control site are decided by project developers before being verified by Verra, it leaves open the potential for profit-maximising behaviours.
For example, developers can pick a control site that faces strong deforestation pressures in order to accentuate the positive climate benefits of their project.
On the other hand, the method utilised by the researchers, using synthetic controls, picks not one control site but aggregates multiple control sites similar to the project site to derive a form of statistically weighted average.
This derived average is then used to evaluate the performance of the project in reducing forest loss.
This method is traditionally used in medical studies, among other disciplines.
Industry responds
Other industry players have also raised disputes against the claims made in The Guardian report.
Allister Furey, CEO of independent carbon credit verifier Sylvera, wrote in a Jan. 19 blog post that the numbers asserted in The Guardian report are overstated.
Based on their own analysis, Sylvera found that 30 per cent of REDD+ related carbon credits are derived from "sound" baselines scenarios, compared to the 6 per cent claimed in The Guardian report.
"Of course, we should absolutely call out when [forest protection efforts] is falling short, but we must not sabotage the financing of projects that are delivering sound climate, social, and biodiversity benefits… even if well-intentioned", Furrey wrote.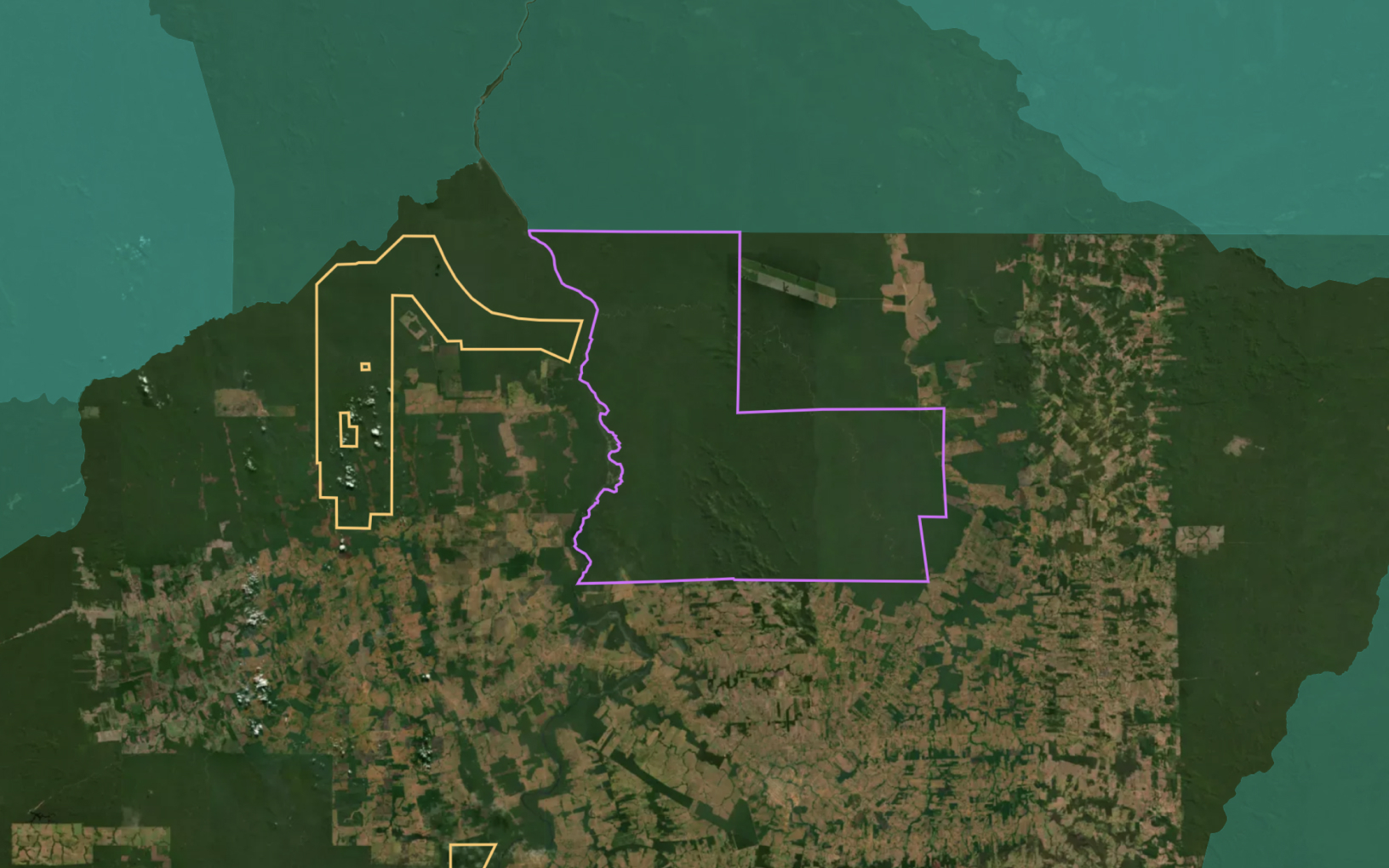 Everland, a company trading in REDD+ carbon credits, wrote in a blog post that the journalists have "misrepresented" the conclusion of one study they referenced, among other criticisms.
South Pole, a Swiss-based carbon finance consultancy, said it will review all its REDD+ projects.
However, it notes that trillions are urgently needed to protect forests, and the REDD+ mechanism remains the "only" instrument to do that.
In an open letter, around 50 organisations acknowledged the shortcomings of carbon credits, that reducing emissions should come first, but reiterated the importance of high integrity carbon markets as one of many climate solutions.
Are forestry-related carbon credits still reliable or useful?
When Mothership asked if avoided deforestation carbon credits are still reliable or useful in light of such reports by The Guardian, Koh Lian Pin, Professor of Conservation Science, Technology and Policy and the Director at the NUS Centre for Nature-based Climate Solutions, pointed out that nature-based climate solutions are still important.
"If we don't do anything about, say protecting the forests that are under threat, or even the forest that are not under threat, for that matter, sometime in the future, there will be a risk of them being lost", Koh pointed out.
These protections can come about in different ways.
For example, Koh shared that they could be protected under government legislation. In such cases, the market for carbon credits would not even be needed.
However, in lieu of government protection, mechanisms such as carbon credit trading remain "a very promising way" of funding projects to protect forests.
"But we need to really understand and improve their methodologies... so we are investing in the projects that are really delivering the climate benefits, rather than moving the money and moving the capital to areas that are not immediately threatened", Koh highlighted.
Koh shared that there are two main challenges when it comes to verifying carbon credits for avoided deforestation projects.
Challenges in verifying carbon credits
First, it is accounting for and tracking the amount of carbon a forest holds.
On this front, Koh opined that much of the recent efforts by companies have been focused on the first challenge, coming up with ways to use tools like artificial intelligence and machine learning to measure carbon in forests.
Where the industry currently falls short is on the second and more difficult challenge, which is finding a way to "see into the future", establish a baseline for comparison and robustly determine just how much "value" a project brings.
Koh mentioned that when people consider the responses from other industry players, like Sylvera, to The Guardian report, they may "appreciate that there's a bit of sensationalisation on The Guardian's part".
However, he also expressed that such reports are "good" as they may help move the needle towards improvements in methodologies and standards in the industry.
"Don't throw the baby out with the bathwater", Koh summarised the reaction from other industry players.
The Guardian's own environmental editor, Fiona Harvey, had also pointed out that while carbon credits and offsets are flawed, "the funds they raise are a vital part in [the] fight against deforestation".
Government aware of findings, takes all scrutiny seriously
On Jul. 29, 2022, the NEA inked MoUs with two carbon offset standards programmes, one of which is with Verra.
The MoUs will facilitate the use of carbon credits by Singapore-based companies to offset their carbon tax obligations, NEA wrote in a LinkedIn post.
In a parliamentary sitting on Feb. 7, Sengkang GRC Member of Parliament Louis Chua asked whether due dilligence was done prior to the MoU signings, what NEA's position was on the researchers' findings, and if the MoUs will remain in force.
Minister for Sustainability and the Environment Grace Fu pointed out in her parliamentary reply that the government is aware of the reports, and that it "takes all scrutiny of carbon markets and projects seriously".
In addition, Fu noted that MoUs are not "legally binding" and did not qualify all carbon credits issued by Gold Standard or Verra.
They must still pass muster with the government, Fu added.
"We will publish a whitelist of acceptable ICC (International Carbon Credits) later this year, which will include eligible host countries, carbon crediting programmes and methodologies", Fu said in reply.
Chua further queried the minister on how the Government would ensure companies only purchased verified and "legitimate" carbon credits.
Fu replied that companies have different motivations for utilising carbon credits, and it was not up to the government to tell them what carbon credits to go for.
Companies would have to decide for themselves which type of carbon credit to utilise, and "pay attention" to the methodologies, Fu added.
Responding to queries from Mothership, NEA echoed Fu's parliamentary reply, stating that it was aware of the reports, that it takes all scrutiny seriously, and is "committed to ensuring that carbon credits uphold high environmental integrity standards".
It also reiterated that all ICCs surrendered for carbon tax offset in Singapore "must meet the environmental integrity criteria set by the Singapore Government".
NEA shared that the criteria is being finalised, and the report by The Guardian will be taken into account.
"In the meantime, we will continue to work with all stakeholders to identify mutually beneficial carbon credit projects of high environmental integrity that can both raise climate action and achieve the sustainable development goals, while ensuring that they are fully aligned with Article 6 of the Paris Agreement", NEA added.
Related articles
Top image via Canva
If you like what you read, follow us on Facebook, Instagram, Twitter and Telegram to get the latest updates.