Follow us on Telegram for the latest updates: https://t.me/mothershipsg
Singapore's first glass abrasive manufacturing plant that will recycle glass waste locally was inaugurated by Minister for Sustainability and the Environment, Grace Fu, on Jan. 31.
Capable of processing 12,000 tonnes of glass waste
The 16,000m2 plant, operated by local company Abraclean, is capable of processing 12,000 tonnes of glass waste a year.
This represents 16 per cent of glass waste generated in Singapore in 2021.
The glass waste will be processed into finer sizes that are then used to make the company's proprietary product, Abrablast, a non-metallic abrasive that can be used to clean metallic surfaces of impurities such as rust.
Cleaning metallic surfaces is a crucial step before other materials, such as anti-corrosive paint, can be applied to them.
Closing the glass waste loop
To help close the glass waste loop, Abraclean works with waste collection partners to receive glass waste that is collected locally.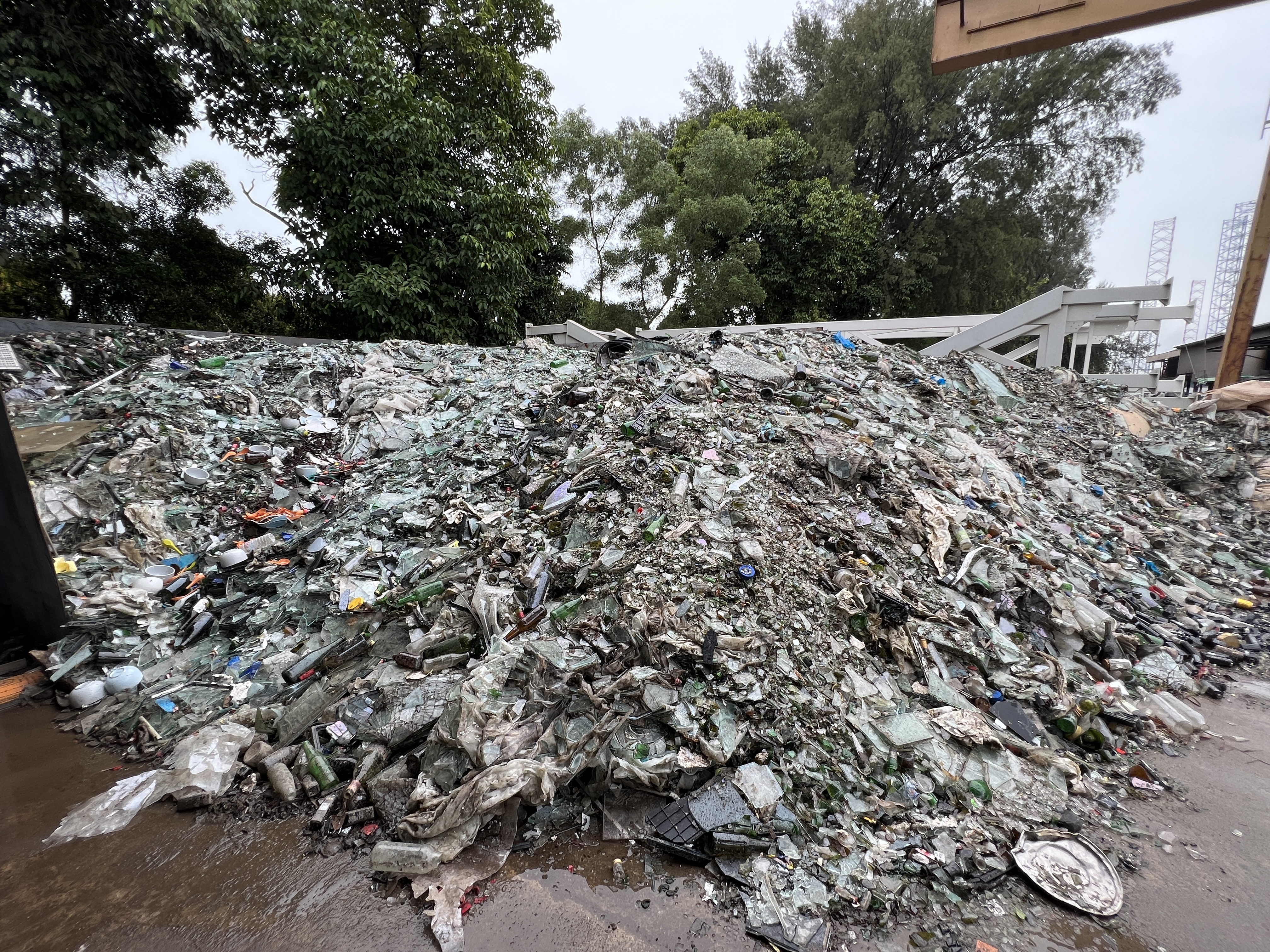 The glass waste will be processed on-site, undergoing decontamination before being crushed into finer sizes.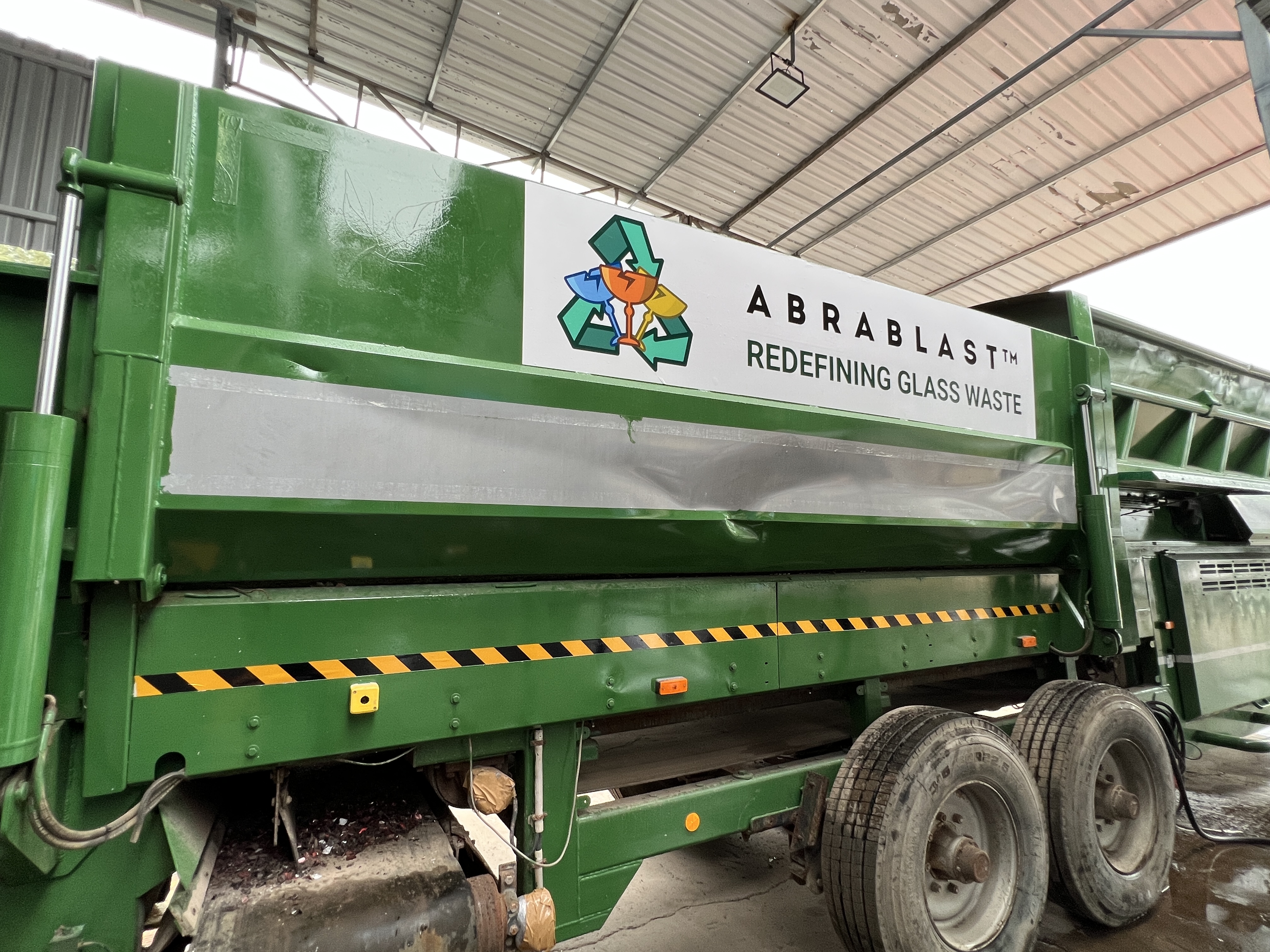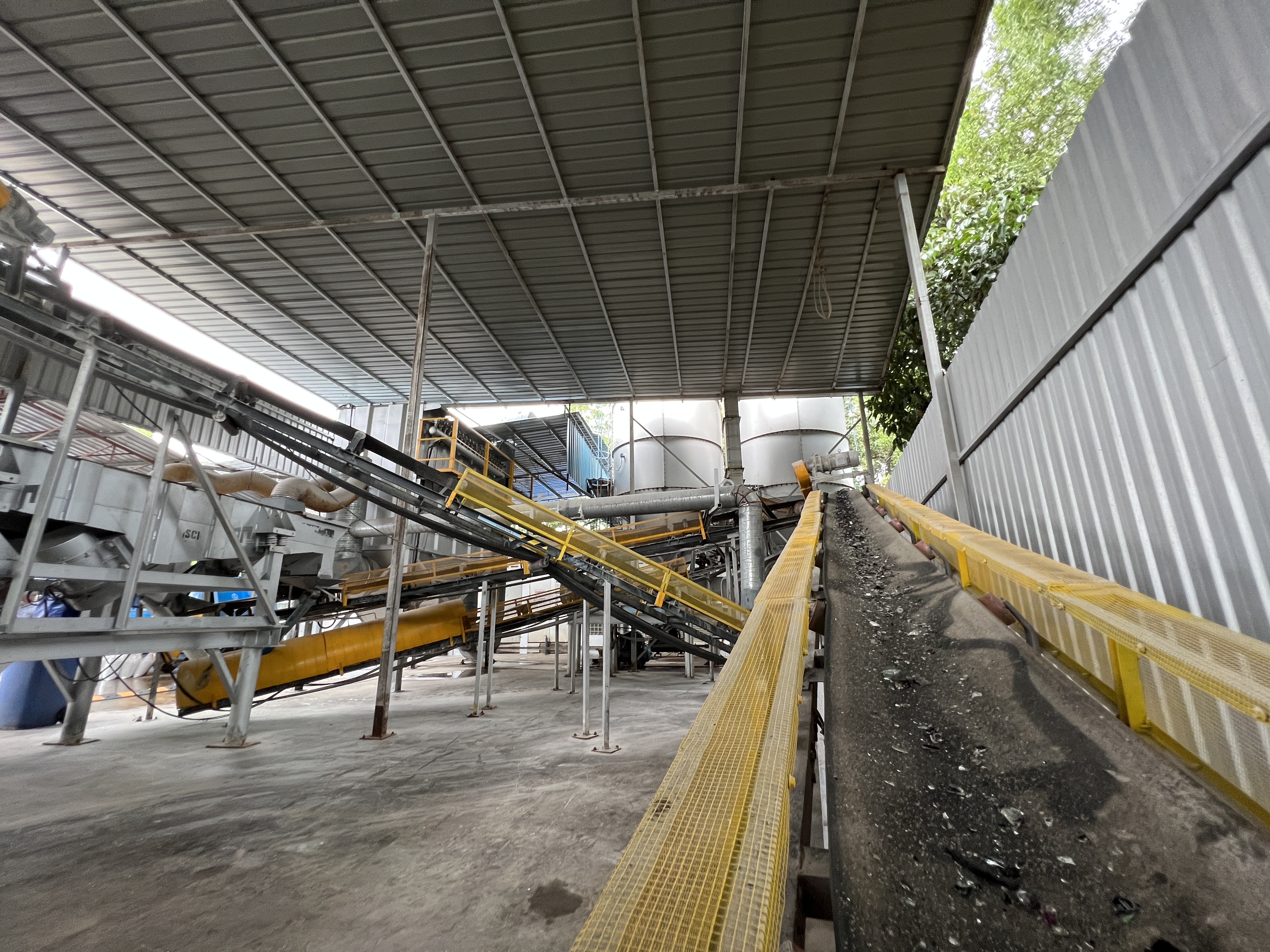 The fine glass is then sorted according to size.
About 80 per cent of the resulting material will be used to make Abrablast.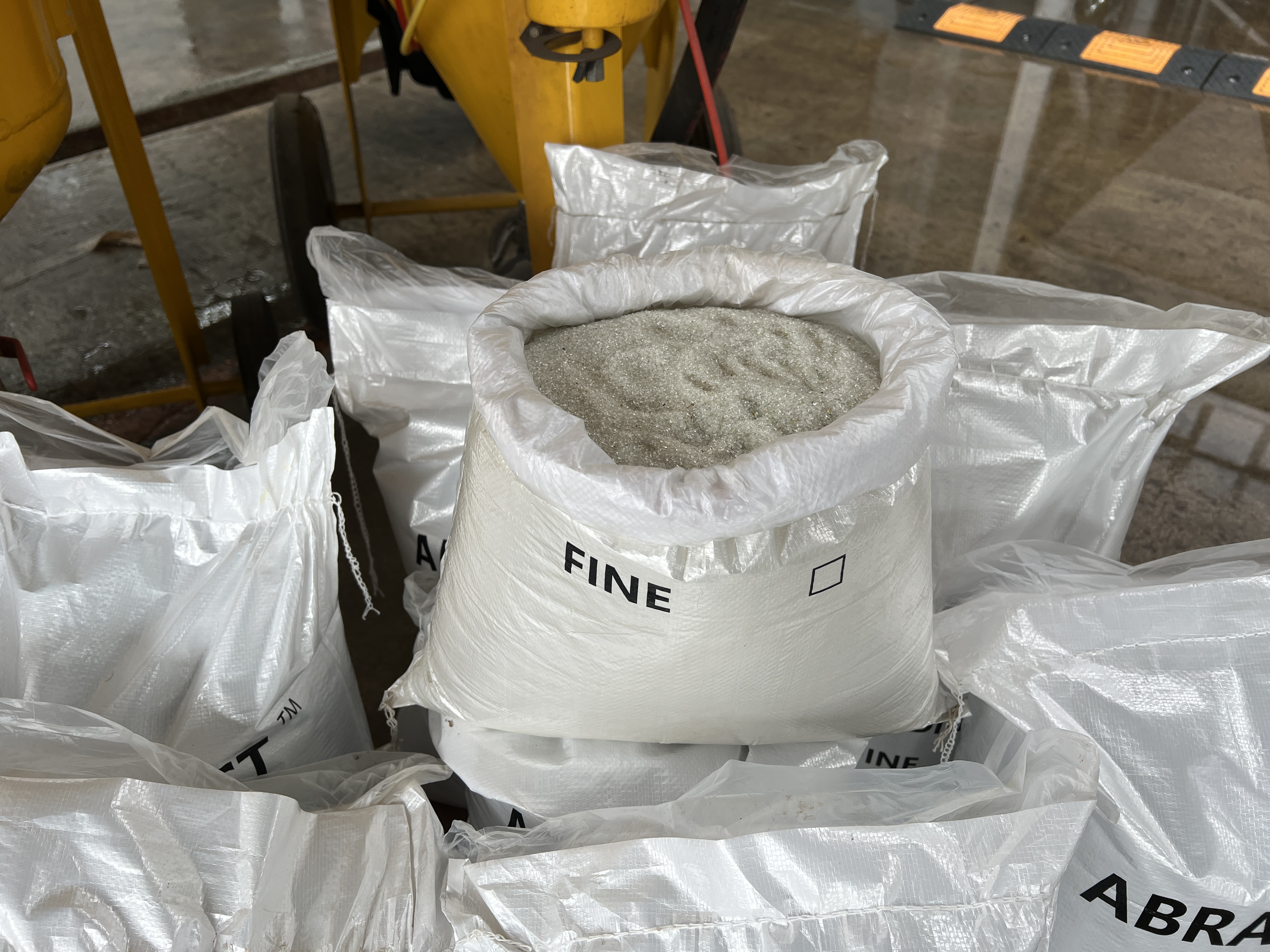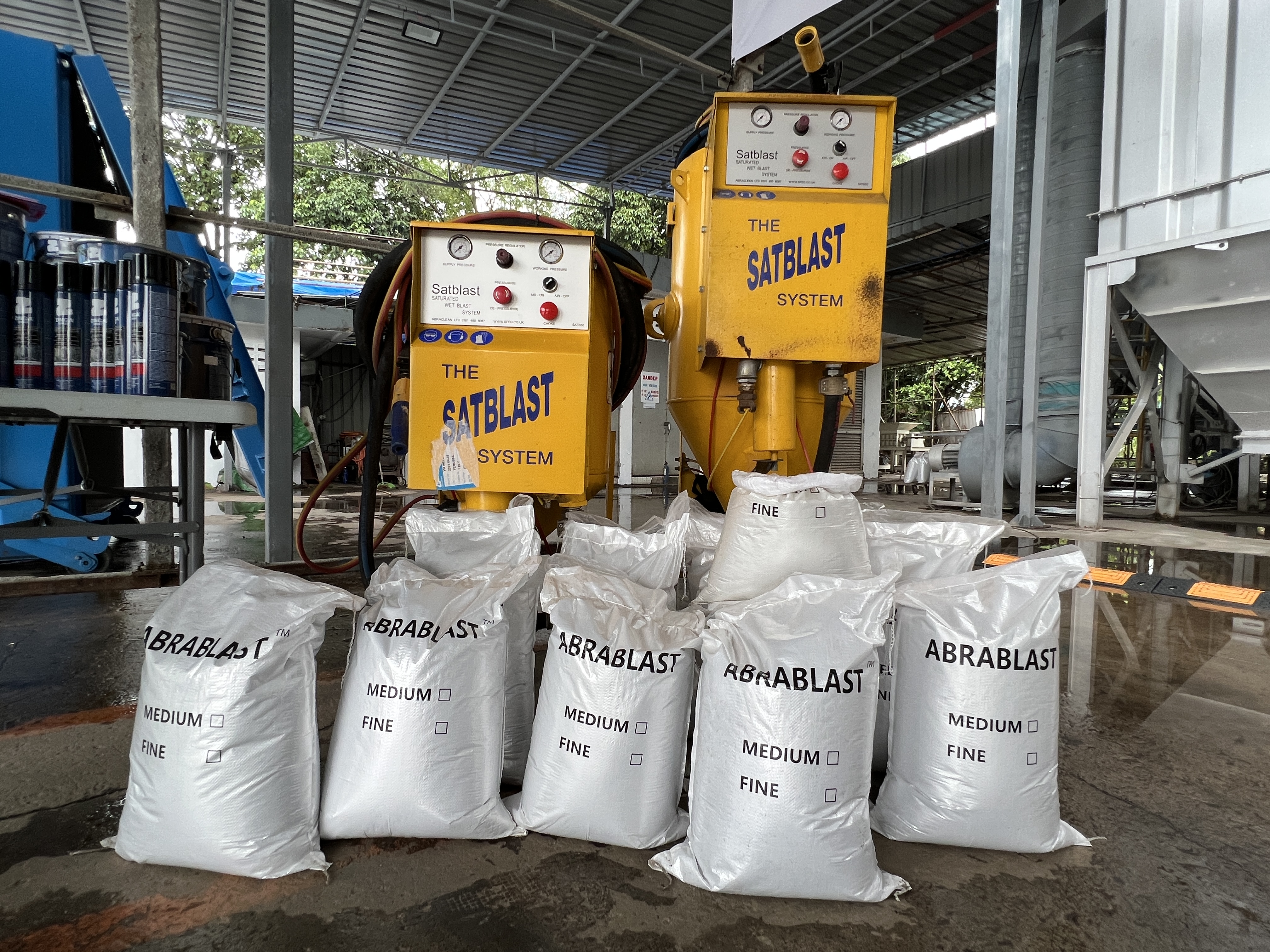 The remaining 20 per cent which is too fine to be used in Abrablast is sent off to make construction materials.
According to Abraclean chairman Gurmit Singh, if Abraclean receives the abrasive after they are used, the facility will process the used material and turn it into construction material.
"So we can safely say with our friends and our partners, we are able to achieve a zero-waste solution. So nothing will end up in the landfill", Singh said.
Local design, safer industrial product
According to Abraclean director Lau Kee Siong, the processing plant was put together locally, based on blueprints drawn up by Abraclean's engineers.
A crushing plant from Australia would cost S$1 million, Lau pointed out.
By innovating on their own, Abraclean's processing plant cost "much less" than that.
"But the cost of the manpower, the cost of the time... is immeasurable", Lau said of their innovation.
The proprietary glass abrasive product is also safer for workers compared to past products used by the industry.
Sandblasting, which was used in the past, has since been "outlawed" as it causes lung cancer, Lau explained.
Following that, the alternative is blasting with steel grit, but that creates heat and is a fire hazard.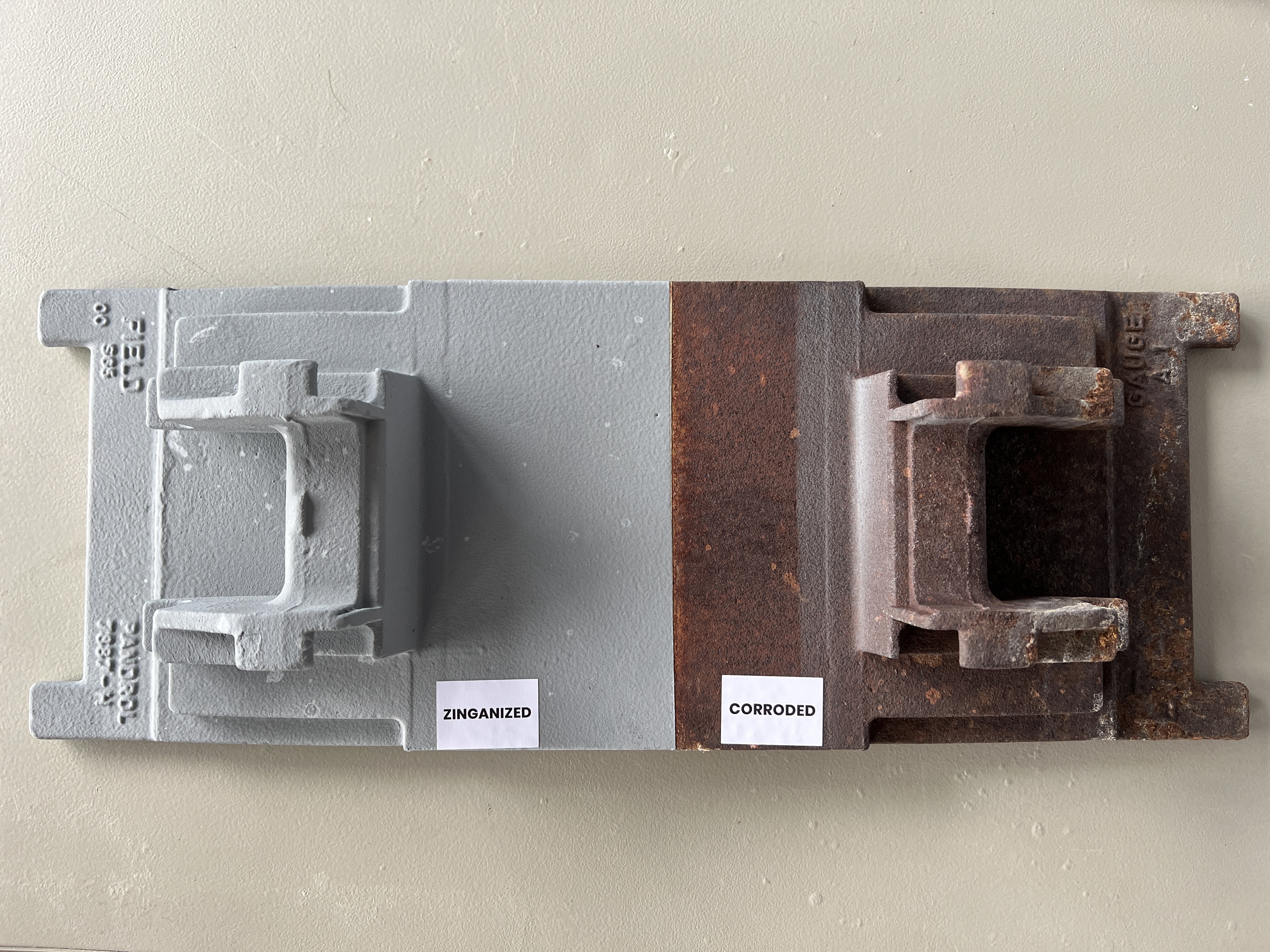 To ensure that the product is up to par in a manufacturing environment, teams from ExxonMobil worked with Abraclean to test and evaluate the locally manufactured recycled glass abrasive.
"Impressive" innovation: Fu
Speaking at the inauguration, Fu noted that at the current rate of waste generation in Singapore, the nation's only landfill at Pulau Semakau is expected to run out of space by 2035.
"Since the facility began operating in 2021, Abraclean has been diverting glass waste away from Semakau Landfill", Fu said.
Fu also pointed out that businesses are in a "unique position" to support the collective efforts in helping achieve Singapore's zero-waste goals:
And what it's really impressive to me is that not only is this able to turn waste, remove waste stream from our waste treatment capacity, but also create something that's useful and value-add in the process.
According to statistics from NEA, Singapore generated 74,000 tonnes of glass waste in 2021.
Of that, only 9,000 tonnes, or 13 per cent, were recycled.
The remaining 65,000 tonnes were disposed of.
All images via Gawain Pek
If you like what you read, follow us on Facebook, Instagram, Twitter and Telegram to get the latest updates.