Follow us on Telegram for the latest updates: https://t.me/mothershipsg
Changi Airport is set to open its first rock-climbing facility, Climb@T3, on Mar. 4, at Terminal 3 Basement 3.
The family-friendly facility will have both guided and free-and-easy programmes for climbers of varying skill levels, from as young as two years of age to adult enthusiasts, a media release said.
Climb@T3 is run by The Rock School (TRS).
High wall
The Terminal 3 outlet will feature an eight-metre-high rock climbing wall spanning Basements 2 and 3, constructed by the official wall provider for the 2020 and 2024 Olympic Games.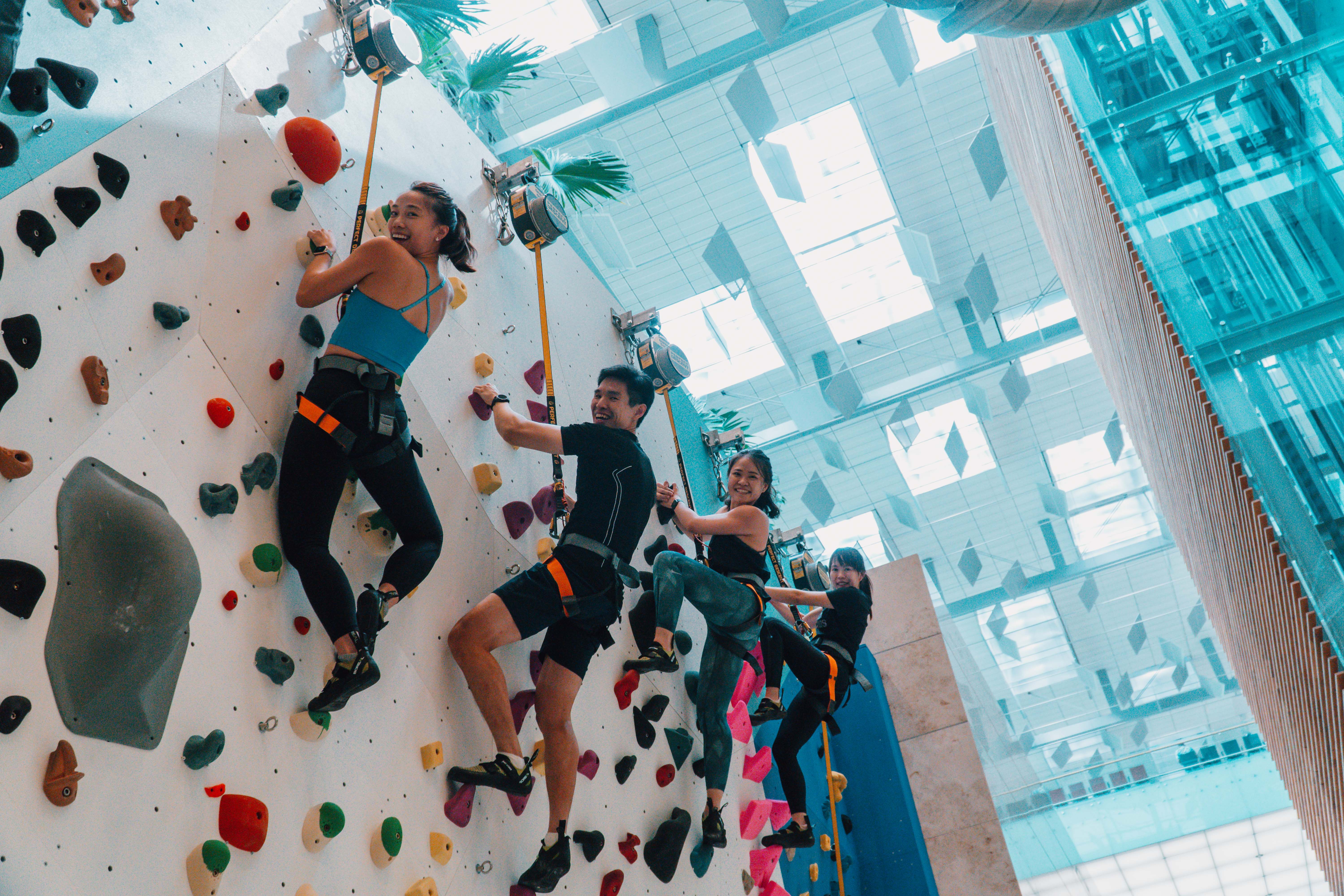 Each of the wall's nine lanes are equipped with auto belay systems, to facilitate independent climbing.
As such, climbers can climb solo, or with their friends or family even if they have not attended a belay course.
The high wall has over 20 different climbing routes, which will increase to around 30 routes in time, ranging in difficulty from beginner to intermediate levels.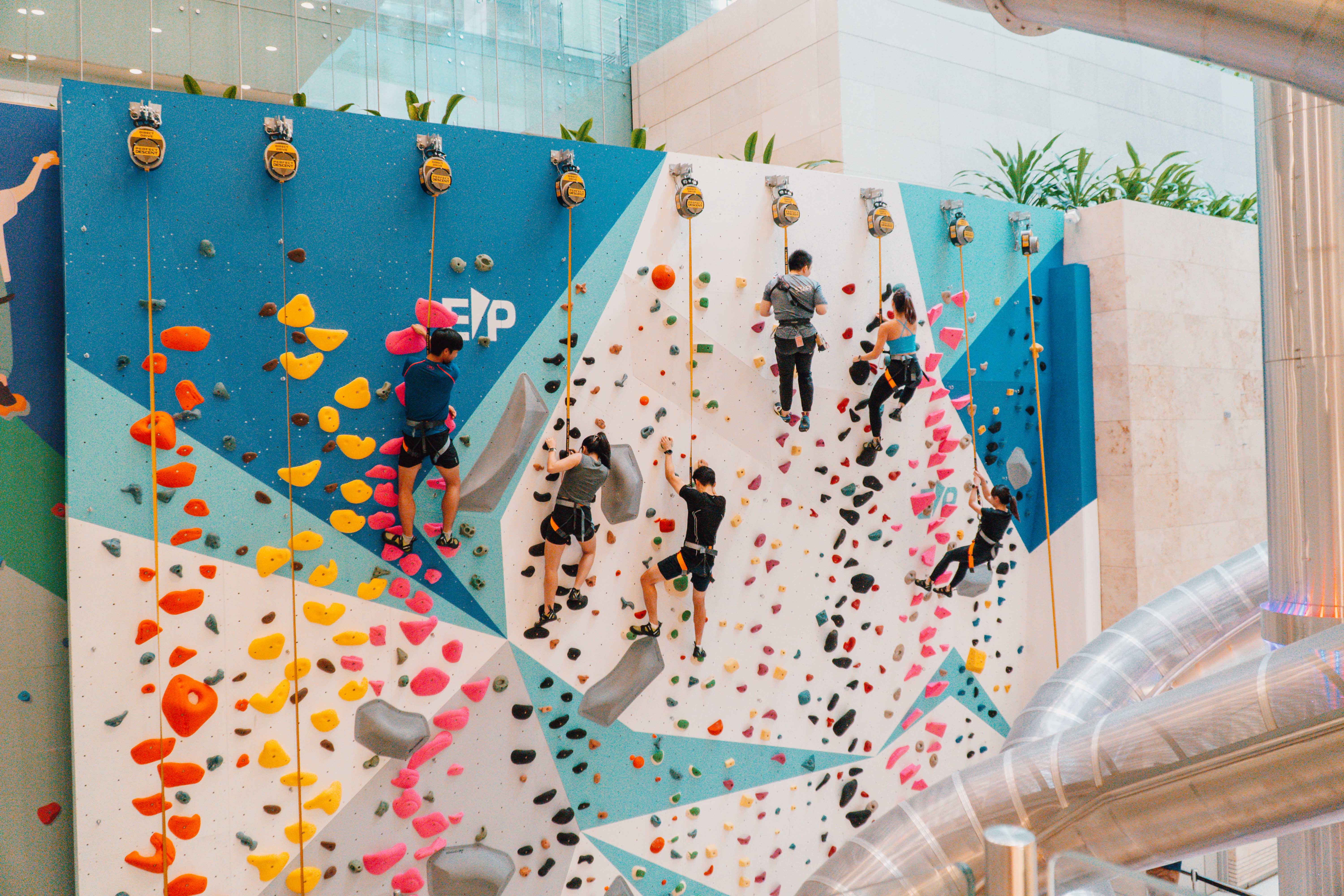 Those who prefer a free and easy climbing session of up to two hours can opt for the "Climb and Play (Unguided)" programme. However, children aged 12 and below must be accompanied by an adult.
Those who prefer more guidance can opt for the "Climb and Play (Guided)" programme, a one-hour guided session at the high wall where they will be supervised and taught by experienced instructors.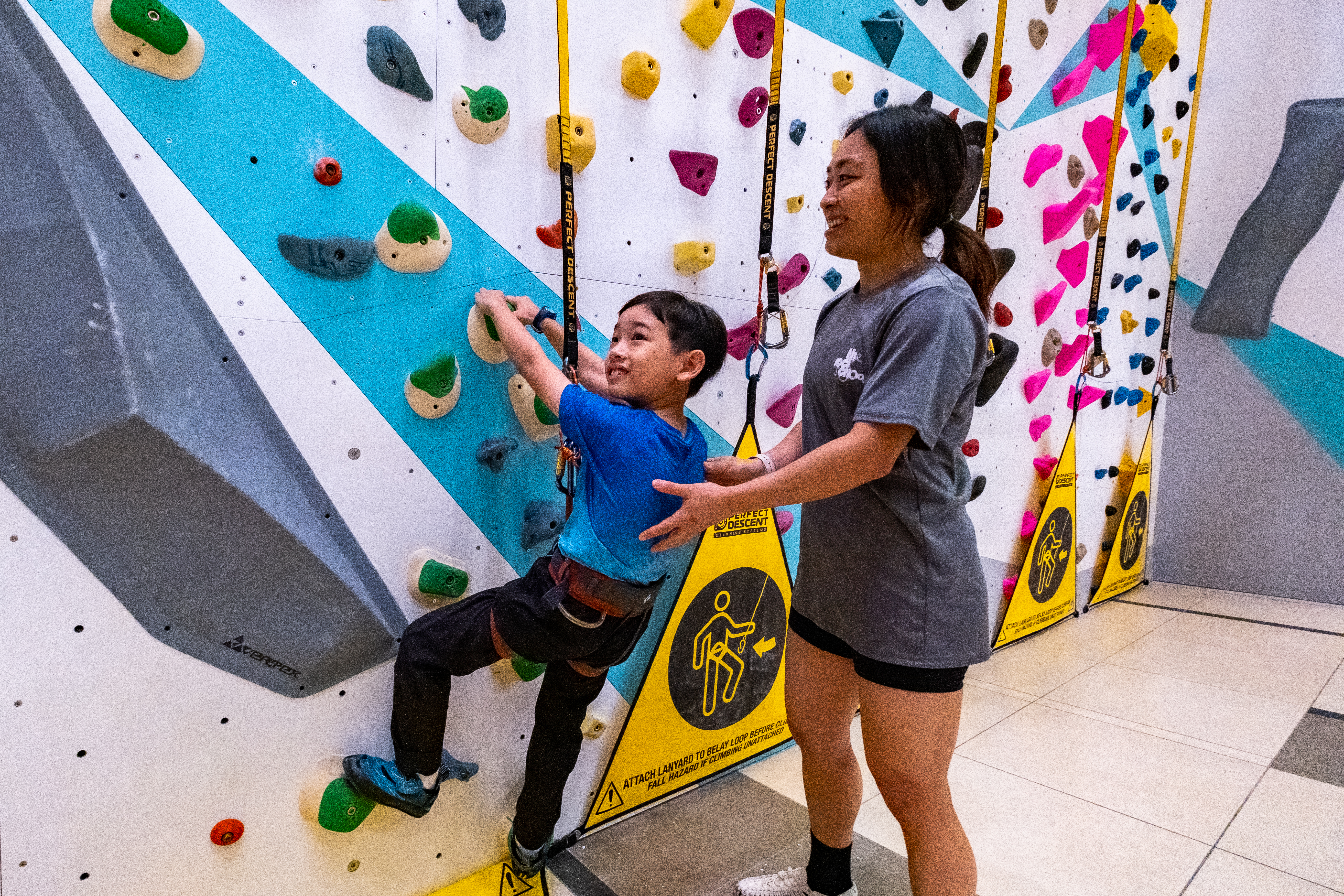 Climbing equipment will be available for rent at the facility, and participants just need to show up in comfortable sports attire for their climbing session.
They will also need to bring a pair of socks if they intend to use the gym's rental climbing shoes.
Bouldering wall
If high wall is not your thing, there's also a bouldering wall to hone your skills.
This wall measures 12 metres long and 2.5 metres high.
While the bouldering area is open to all climbers, it is primarily meant for younger children who are too small to safely utilise the high wall.
Children aged two to six can join the Rock Tots programme, which is filled with activities and games aimed at helping children get comfortable with climbing.
They will also practise the different movements involved in rock climbing in a fun and age-appropriate way.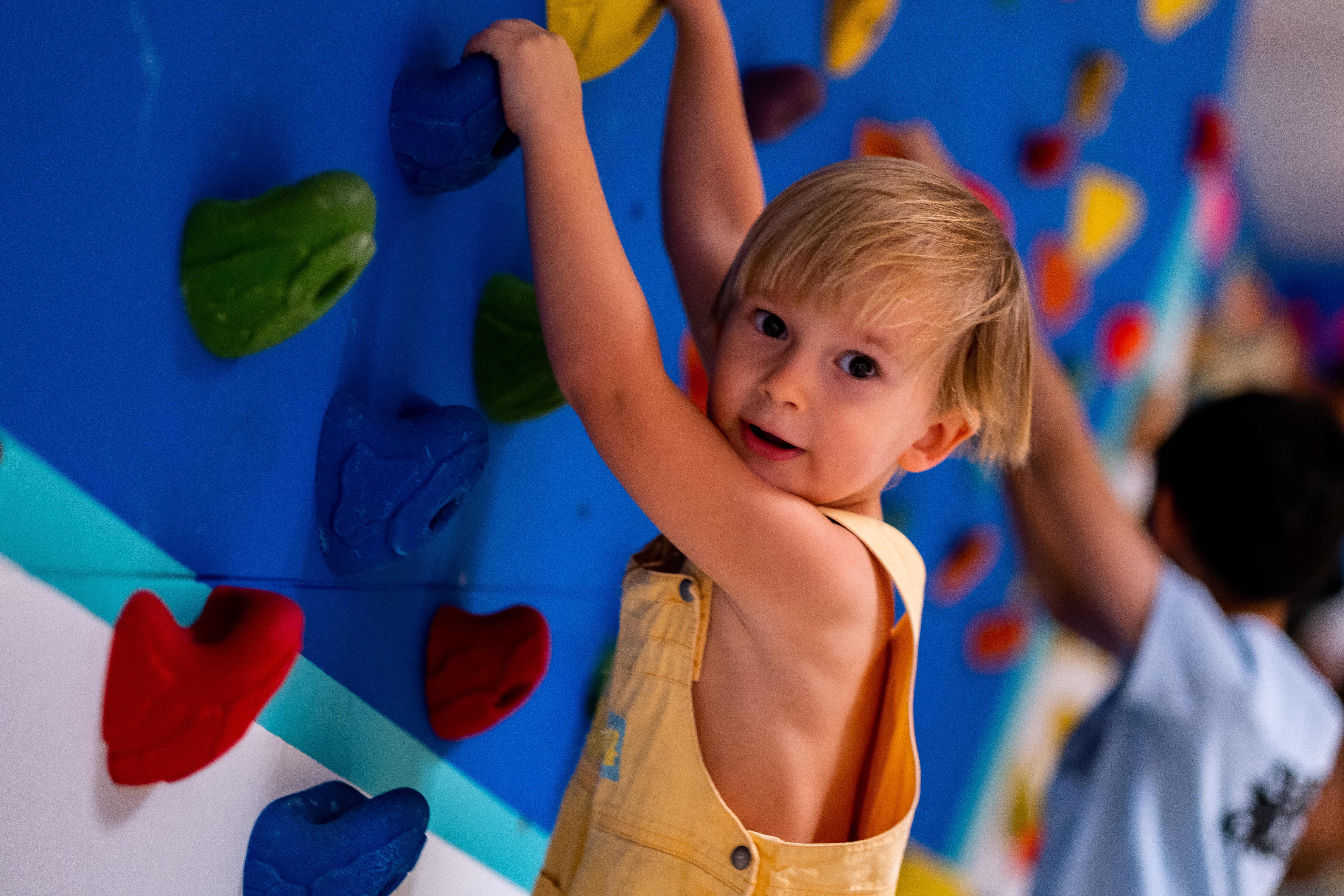 Programmes for those with special needs are also available on an ad-hoc basis, and will be led by specially-trained staff.
On top of that, Climb@T3 runs programmes for corporate and school bookings, as well as for birthday parties.
Participants also can look forward to programmes such as TRS's tested and proven Step Up! Coaching Programme, catered to children between four to 12 years old, which will be brought to Climb@T3 in the future.
Early bird bookings and promotions
Early bird booking will open on Feb. 28, with up to 30 per cent off all packages purchased from Feb. 28 to Mar. 10.
There will also be promotional pricing of up to 10 per cent off from Mar. 11 until further notice.
Prices start at S$15 for a two-hour Climb and Play (Unguided) session, S$25 for a one-hour Climb and Play (Guided) session, and S$30 for a one-hour Rock Tots session.
Both early bird and promotional packages include complimentary equipment rental, and participants can also purchase a package of five sessions at a discounted price.
Programme bookings can be made at Climb@T3's website, and you can follow their Instagram for the latest updates.
Here are the opening hours (from Mar. 4):
Mondays to Fridays, 12pm to 9:30pm

Weekends and public holidays, 10am to 9:30pm

Regular coaching classes between 10am to 12pm

Unguided and guided programmes commencing from 12pm
Top image via Climb@T3.
If you like what you read, follow us on Facebook, Instagram, Twitter and Telegram to get the latest updates.