Follow us on Telegram for the latest updates: https://t.me/mothershipsg
Singapore Prison Service (SPS) released its annual statistics for 2022 on Feb. 9,  2023, showing that recidivism remains "low and stable" for the 2020 release cohort — at around 20.4 per cent.
This is comparable to the overall two-year recidivism rate for the 2016 to 2019 release cohorts, which ranged from 24 per cent in 2017 to 20 per cent in 2019.
The two-year recidivism rate refers to the percentage of local offenders who were subsequently detained or sentenced to imprisonment or a day reporting order within two years of release from SPS's custody into the community.
SPS stated that these numbers are "among the lowest globally", close to Japan and Hong Kong, which reported recidivism rates of 15.1% and 20.9%, respectively, for their 2020 and 2019 release cohorts.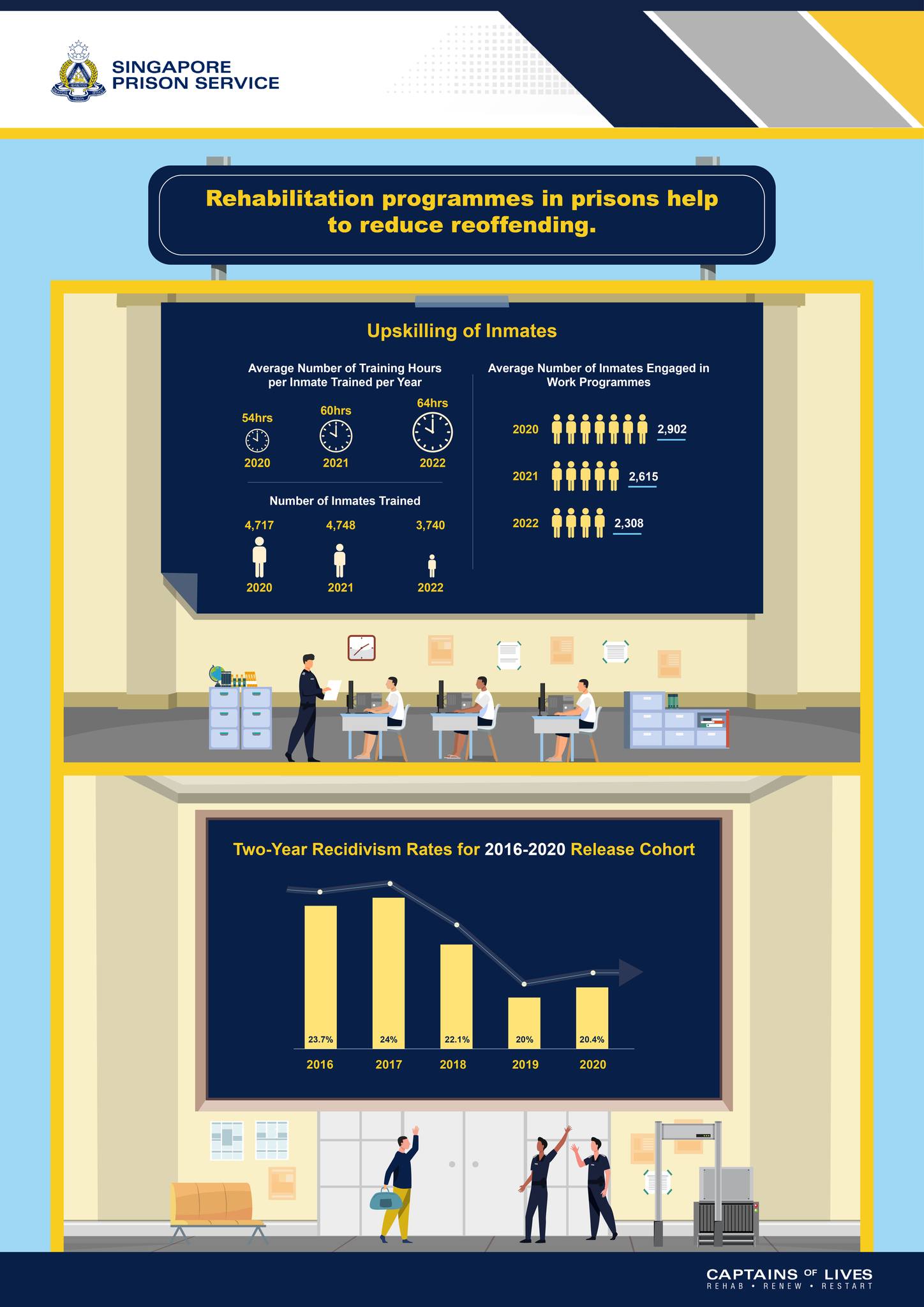 SPS says more can be done
Meanwhile, the overall five-year recidivism rate improved slightly, SPS noted, with the 2017 release cohort doing better than the 2016 cohort at 39.9 percent and 41.1 per cent, respectively.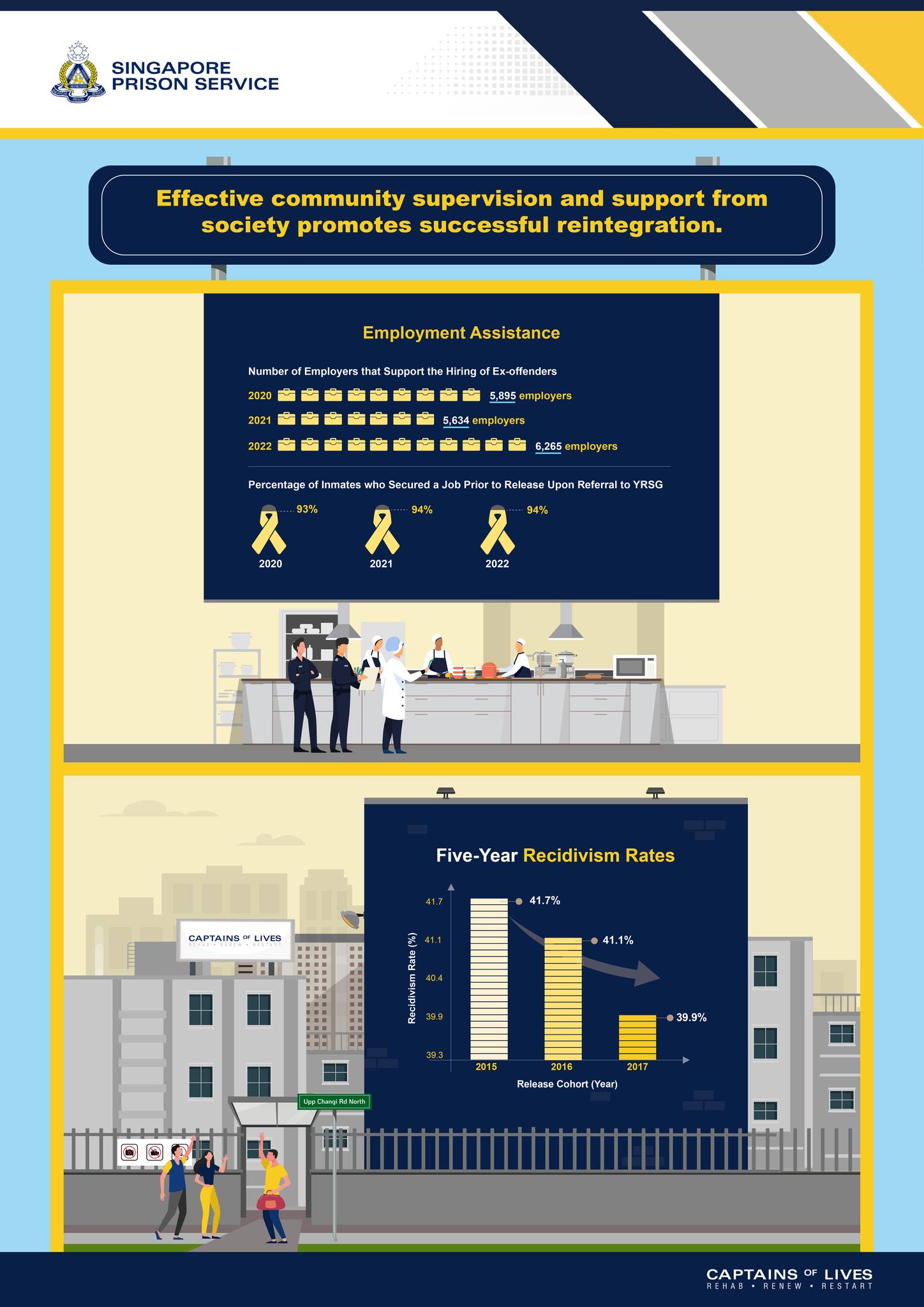 However, SPS said "more can be done" to prevent recidivism.
It said it would work with Yellow Ribbon Singapore (YRSG) and alongside community partners to increase longer-term support to ex-offenders, both during their prison stay and after being released to the community.
SPS also highlighted the importance of support from government agencies, employers, and families in this area.
There are currently around 4,000 volunteers who work with SPS and YRCP to complement SPS's rehabilitation efforts by providing structured religious and secular programmes, as well as offering reintegration support upon inmates' release.
Desistor Network
SPS will also be forming a Desistor Network (DN) in the second quarter of 2023.
Desistors are ex-offenders who have remained crime-free for an extended period.
SPS said this group can act as "powerful sources of inspiration" for other ex-offenders in their reintegration journey.
DN will also provide avenues for ex-offenders to connect through events and the formation of interest groups to extend support to one another.
At the same time, YRSG will help prepare ex-offenders for reintegration by providing employment assistance. In 2022, they helped more than 2,500 ex-offenders.
94 per cent of them have gone on to secure jobs in wholesale and retail trade, transportation and storage, administrative and support services, and accommodation and food services industries.
Top image via Facebook Singapore Prison Service
If you like what you read, follow us on Facebook, Instagram, Twitter and Telegram to get the latest updates.