Follow us on Telegram for the latest updates: https://t.me/mothershipsg
"Physical: 100", a South Korean reality Netflix series that pits a hundred contestants in top physical shape against each other, premiered on Jan. 24.
Singaporean actress Elaine Wong participated in the show, appearing briefly in the initial episodes.
More recently, in the preview video of the third and fourth episodes, contestants were seen picking their opponents for a "one-to-one death match".
The matches were held in two separate arenas chosen by the contestants. Half the participant pool was eliminated from the round.
Episodes three and four have since been released on Jan. 31, Tuesday.
Controversy over fight
However, the preview of the match between bodybuilder Kim Chun-ri and Mixed Martial Arts (MMA) fighter Park Hyung-geun has sparked some controversy.
The full match was aired in Episode 3 of the series.
In the short preview, Park and Kim were first seen grappling each other.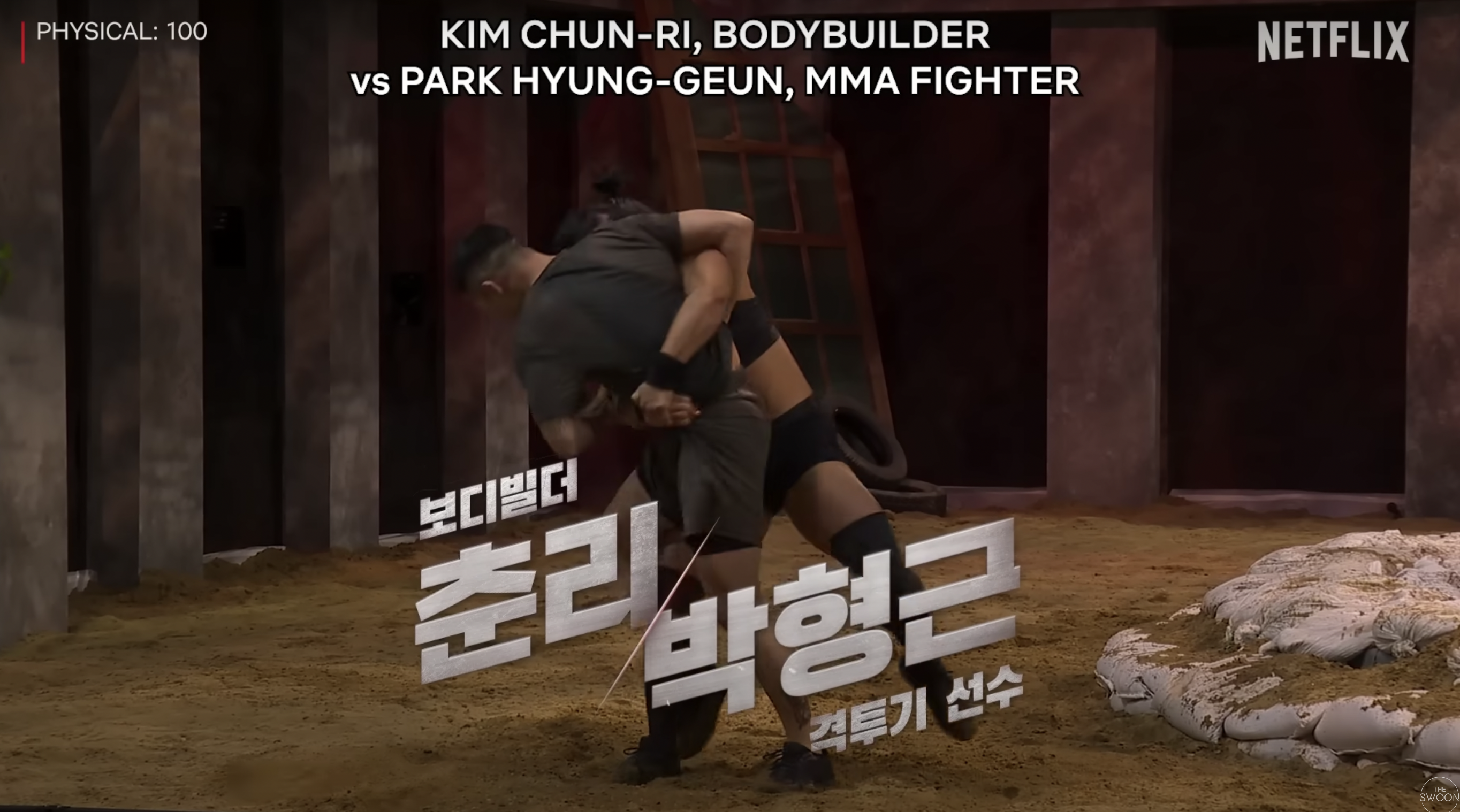 Then, Park seemed to have the upper hand and pinned Kim under him, placing his knee at her solar plexus.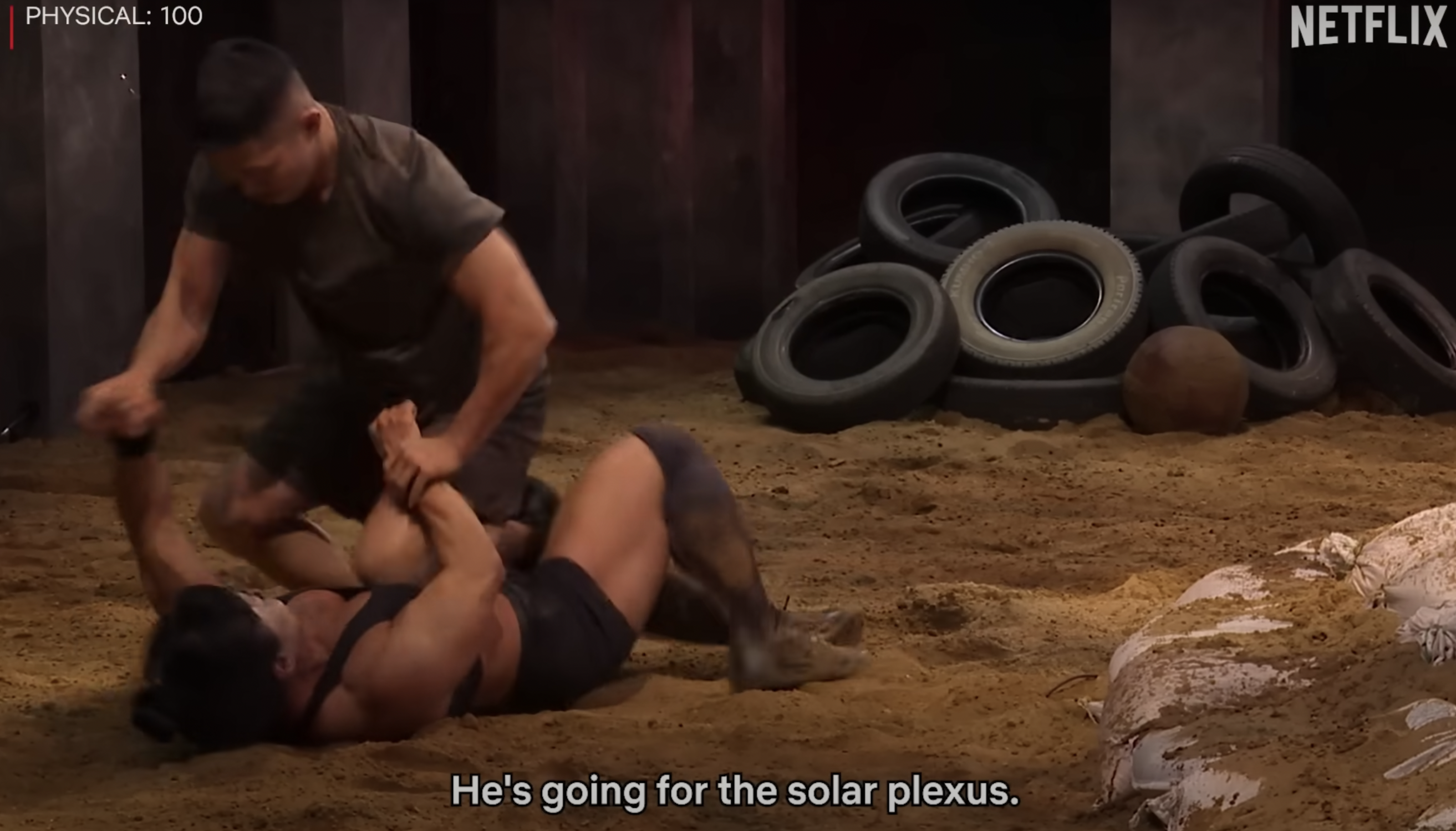 Other contestants who were watching the match were visibly concerned, making comments such as "He shows zero mercy" and "He's merciless".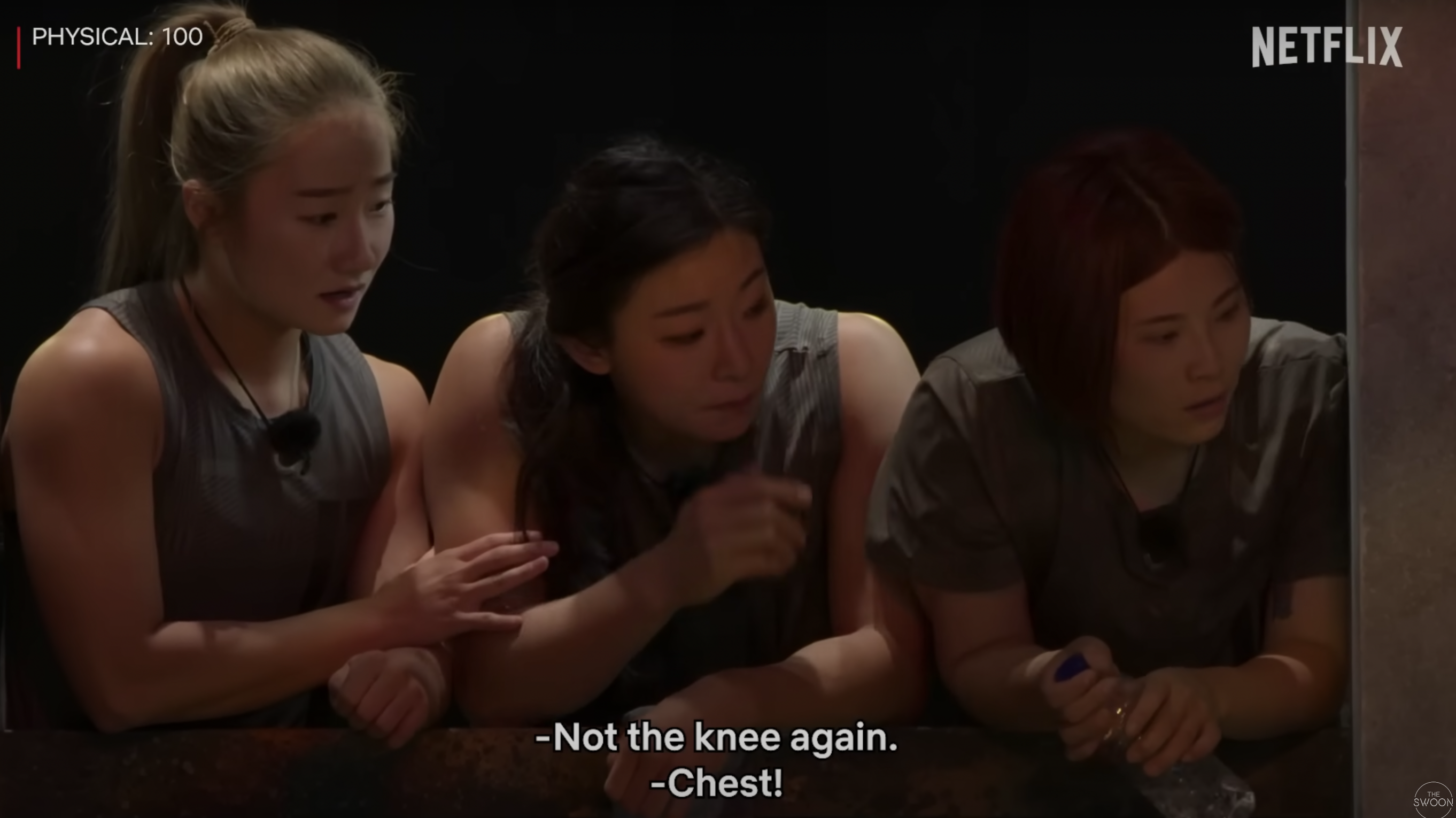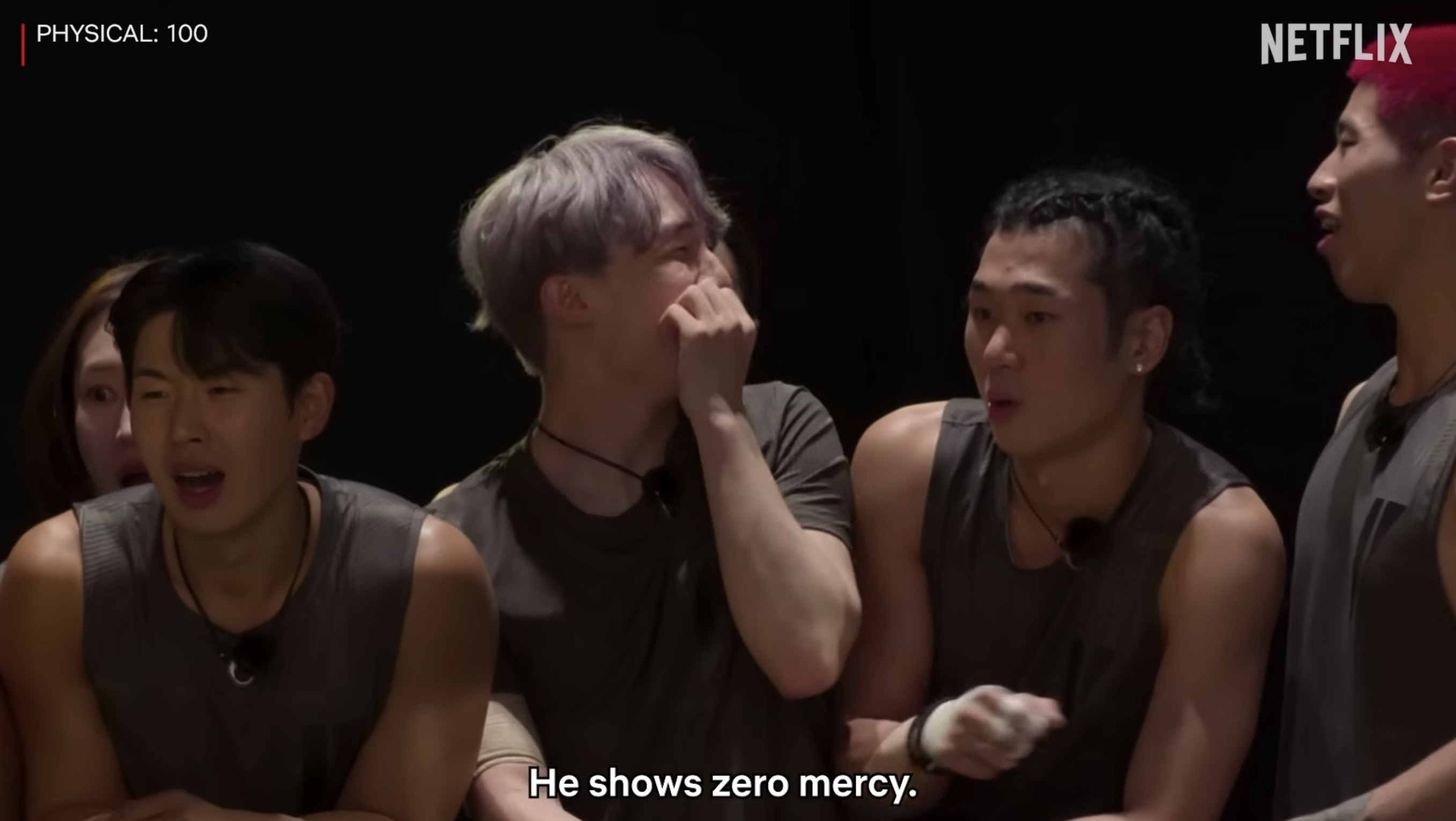 Park was also seen making a gesture with his hands, seemingly telling those watching to keep their mouth shut.
However, it is unclear if he was directly responding to the spectators's comments, or if the editing in the preview had made it seem that way.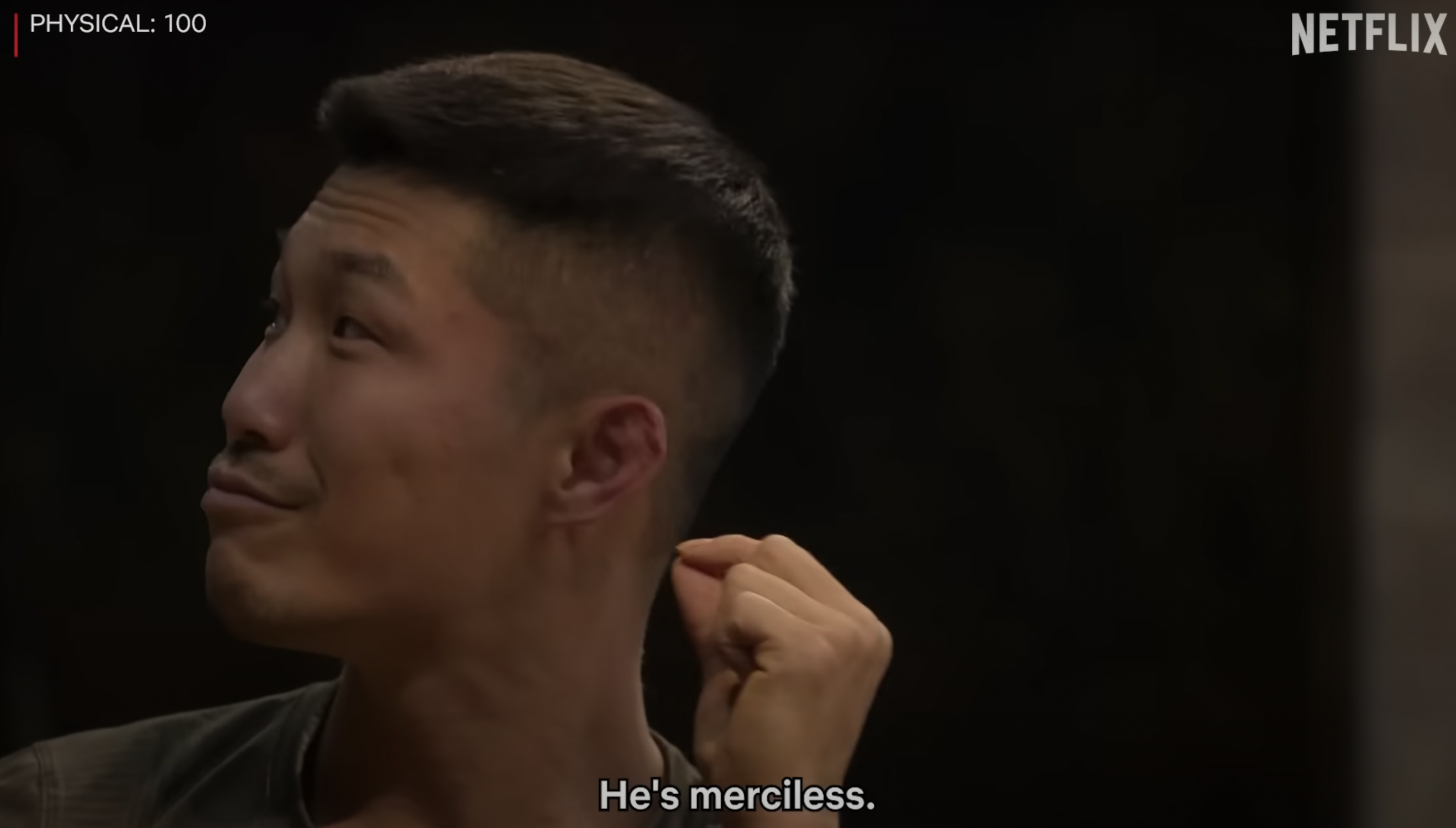 According to The Korea Herald, netizens on the South Korean internet community The Qoo criticised Park for being "cheap" and "dirty" for choosing a woman as an opponent and using MMA fighting techniques to tackle her.
The comment section under the YouTube video also has mixed comments about the fight.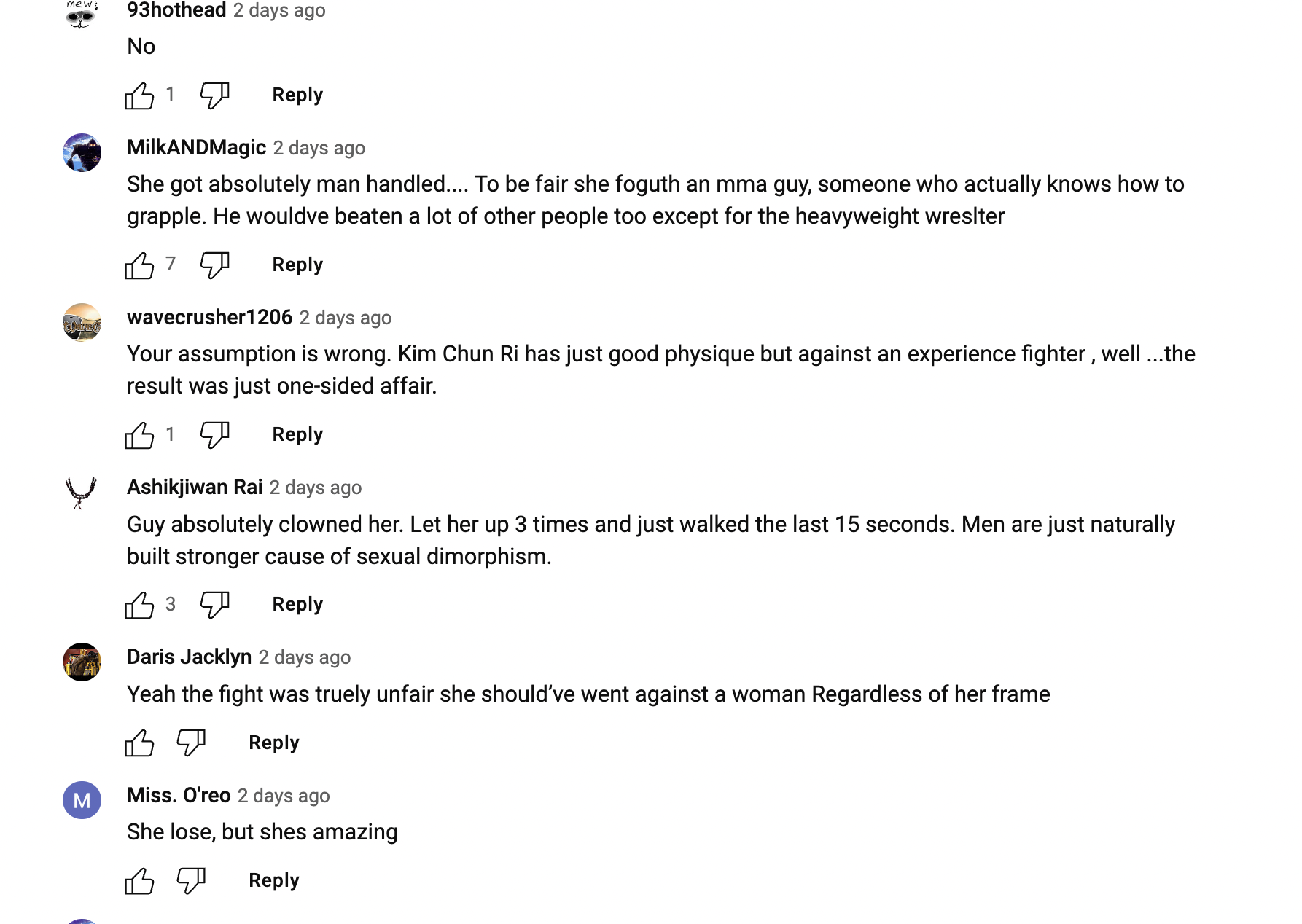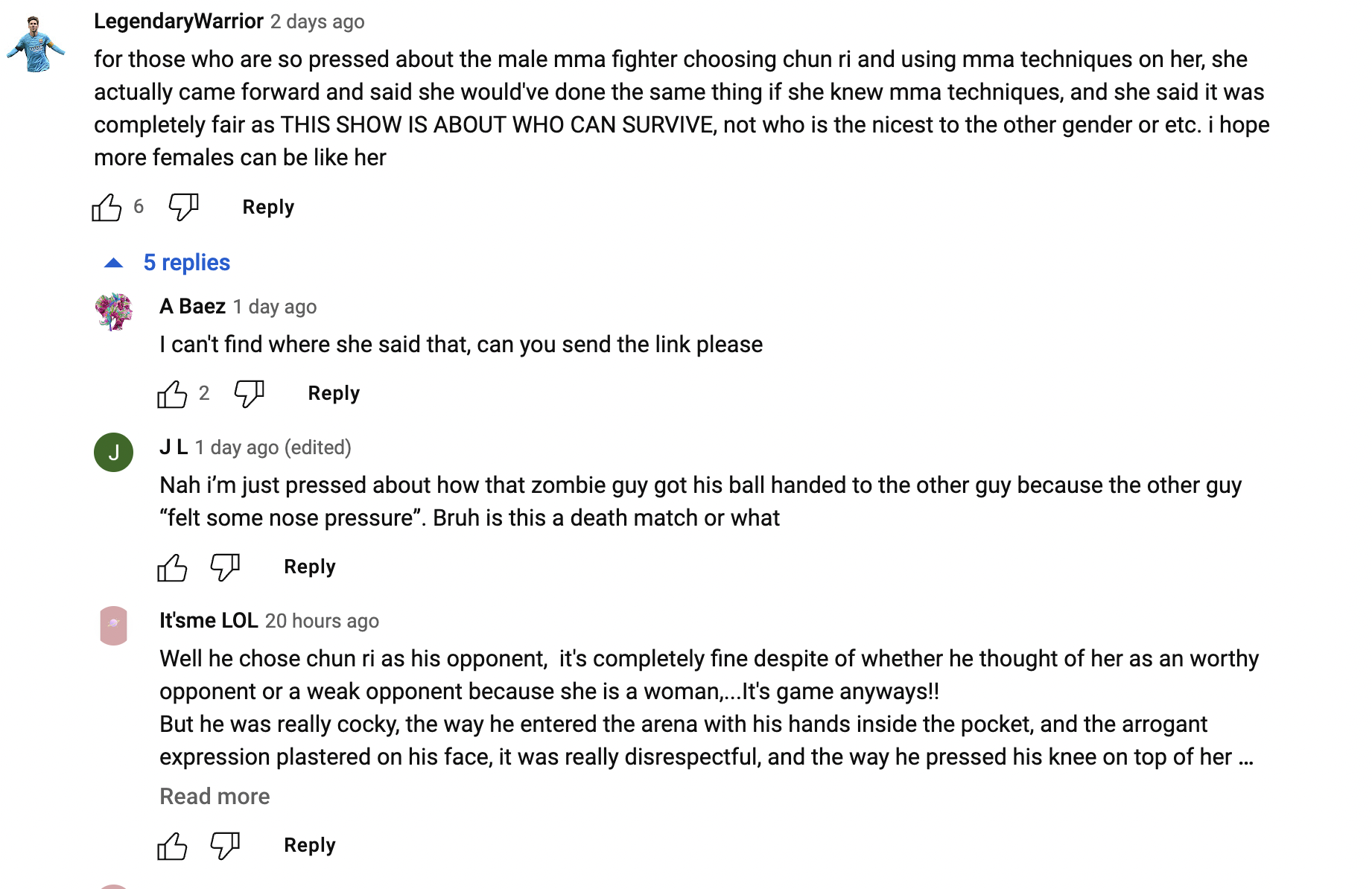 Kim defends Park
In response to netizens' comments and the backlash against Park, Kim posted on her Instagram account on Jan. 31 to explain her stance on the controversy.
She said that she did not expect so much discussion on the preview and that she was aware of internet trolls making malicious comments about Park.
She clarified that both of them competed fairly as athletes and she knew that Park is an MMA fighter.
Kim added that it was her first experience being tackled using MMA techniques even though she has been exercising since she was young.
Shut down internet trolls
Kim then maintained that she had no issues and complaints about the match, and that there had been some misunderstandings based on the reactions of the female participants.
She expressed that there was no point fighting even before the full episode was released and called out those who made derogatory comments on her account against Park.
One should just enjoy the show as it is for entertainment, Kim believed.
She and Park are also said to be getting along well, having shook hands with smiles after the match.
As of time of writing, her post has garnered over 6,700 likes and more than 600 comments.
Top images via Kim Chun-ri's Instagram, YouTube/The Swoon & Netflix
If you like what you read, follow us on Facebook, Instagram, Twitter and Telegram to get the latest updates.